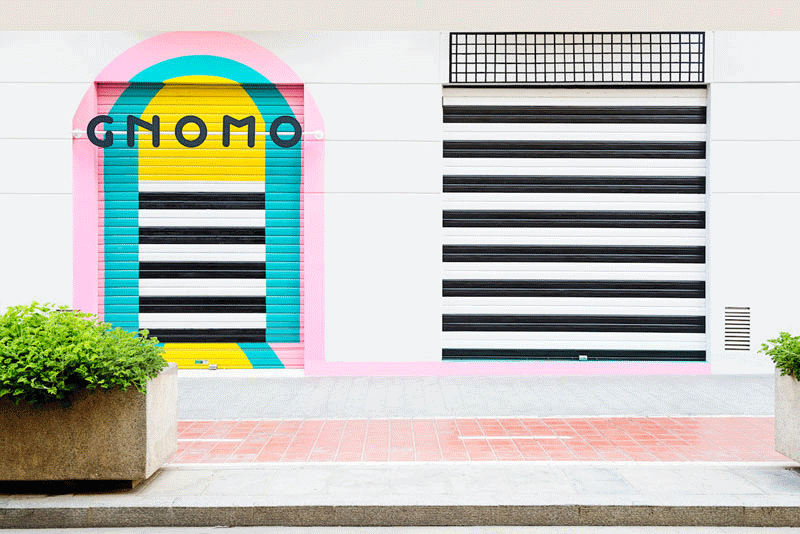 When design firm Masquespacio were tasked by Gnomo, a retail lifestyle shop, to create a new store for their sixth birthday, they also put some time into designing the facade.
Located in Valencia, Spain, the storefront features graphic design/artwork that draws the eye to the store. When the doors and windows are shuttered for the night, black and white stripes make an appearance and create a cohesive look for the brand.
During the day, the shutters open to reveal the artistic paint details on the entrance that match the shutter, and on the window, the black and white shutter opens to reveal a unique metal artistic grid.
Whether night or day, these bold artworks create a statement and command your attention.