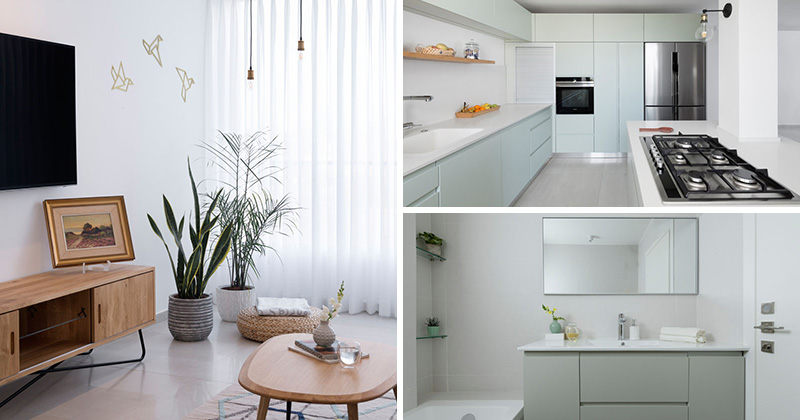 Israel based architect Tal Losica, has recently completed the interior design of a two bedroom apartment in Tel Aviv.
Entering the apartment, an open layout reveals the different areas, while smooth light colored flooring creates continuity throughout the interior.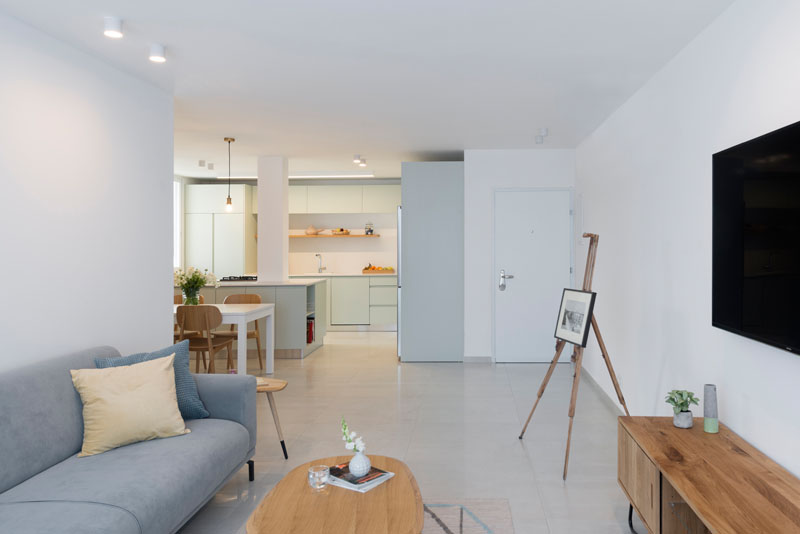 ---
In the living room, opaque white curtains cover a floor-to-ceiling window. A grey upholstered sofa, and light wood furniture give the room a warm feel. Two delicate pendant lights hang in front of gold origami bird wall decals.
---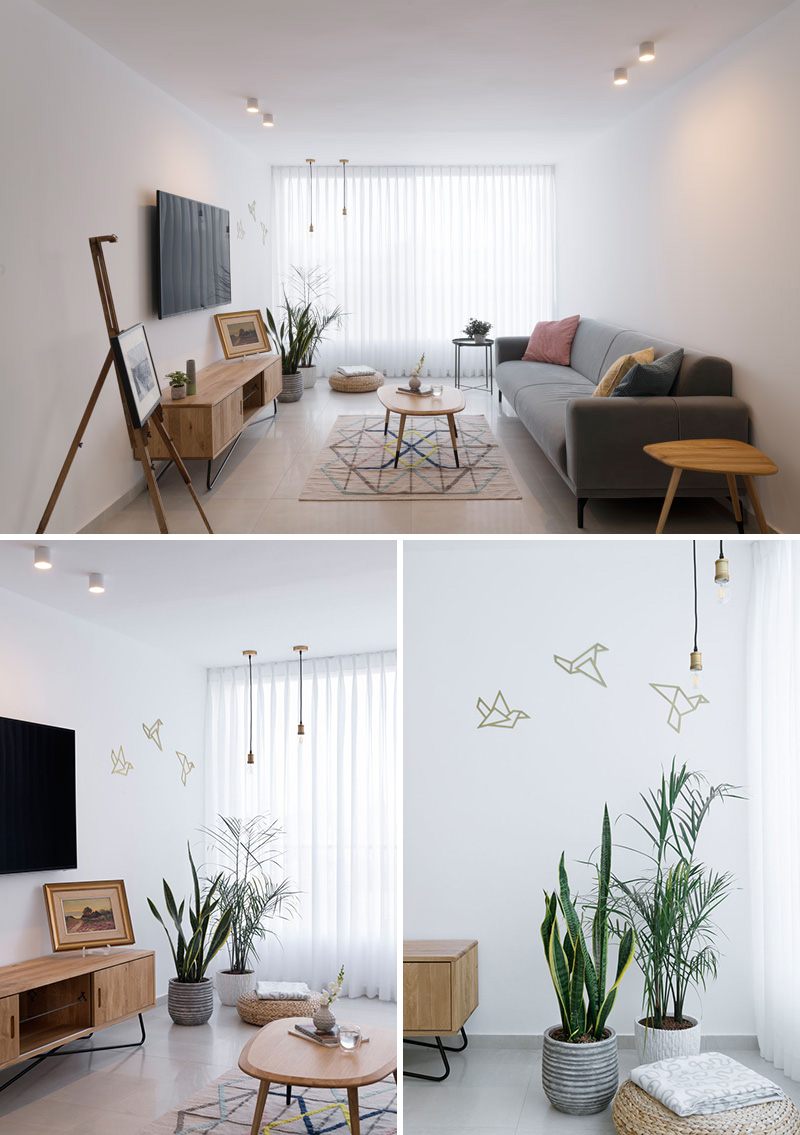 ---
Around the corner from the living room is the dining area, where a white table with wood chairs sits below a black and gold pendant light.
---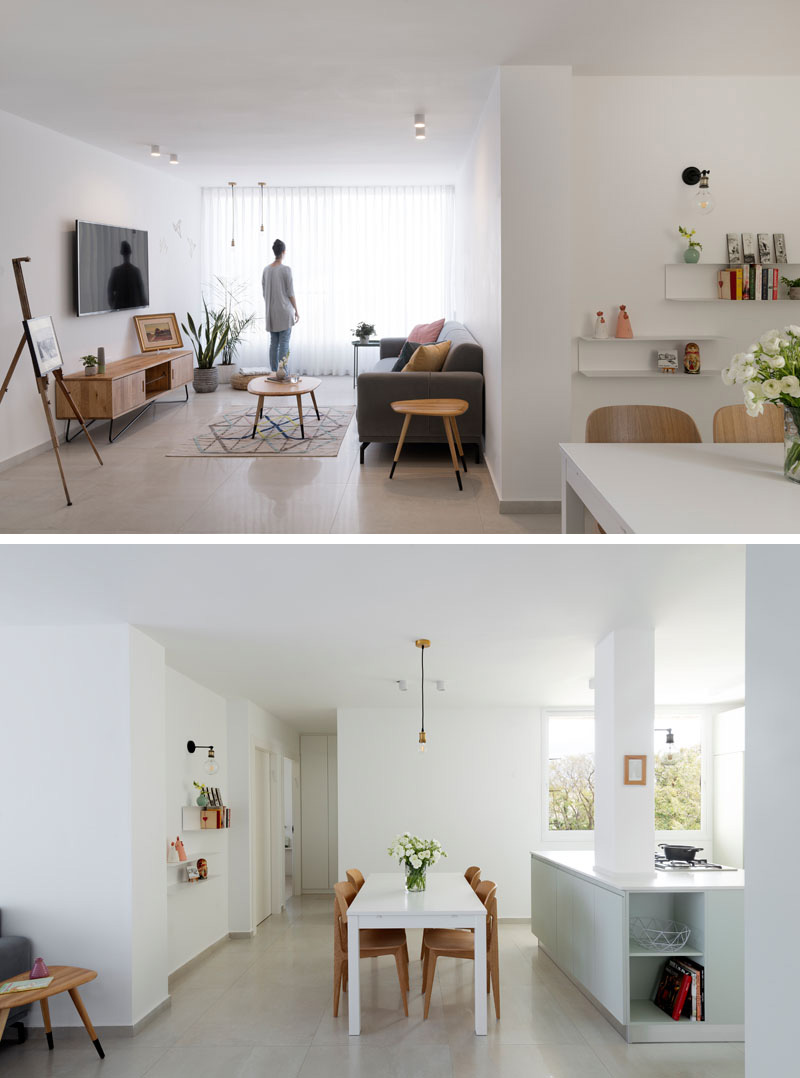 ---
Behind the dining table is a set of minimalist white floating shelves below a single bulb, black wall sconce. The ornaments and books displayed add a pop of color to the wall.
---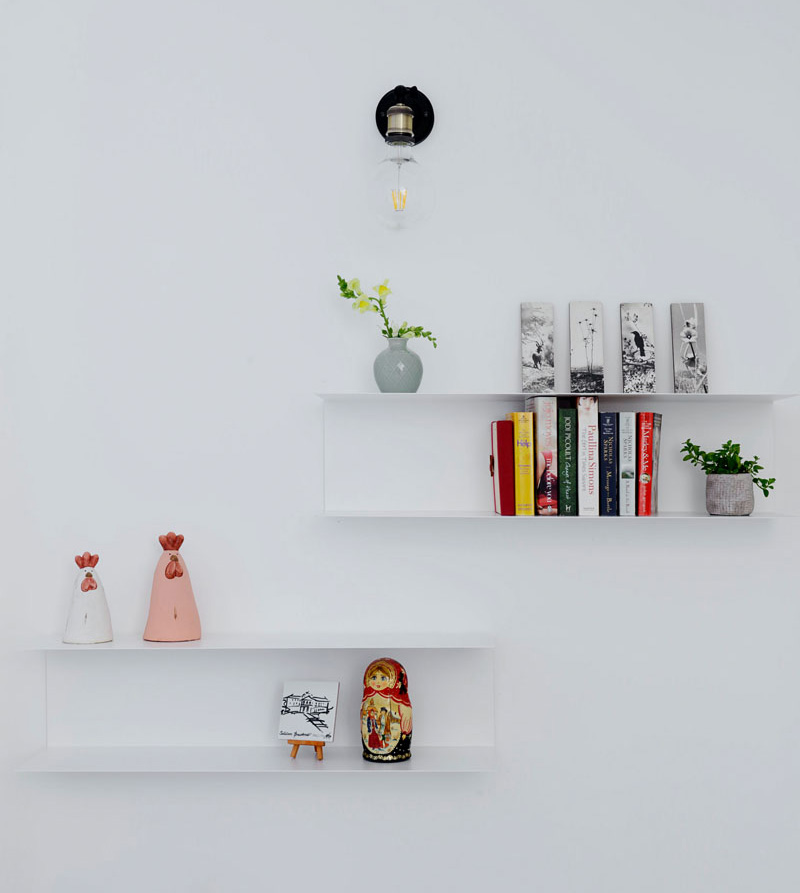 ---
On the other side of the dining table is the kitchen. White counters and light mint green cabinets give the space a sleek contemporary look. The large white island provides plenty of counter space, while a floating wood shelf ties in with the wood dining chairs and furniture in the living room.
---

---
In the master bedroom, the decor is almost entirely white making it nice and bright. Placed beside a white built-in dresser is a closet with a sliding mirrored door that helps to reflect the light.
---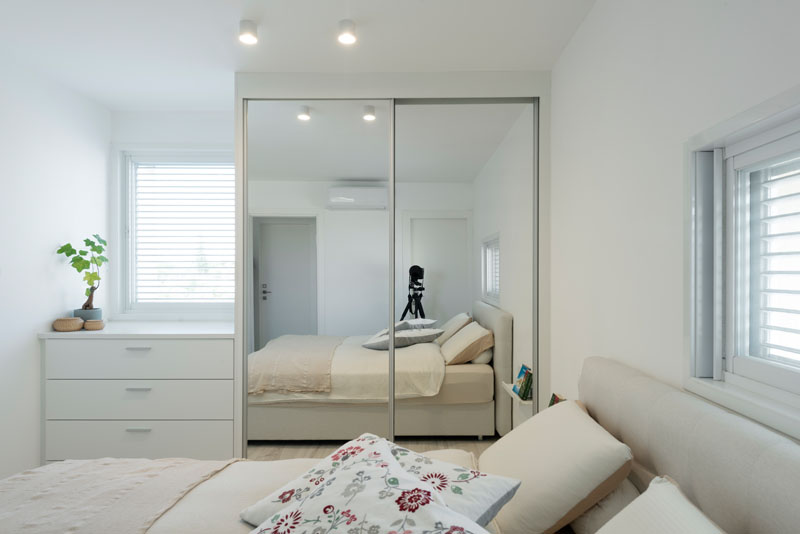 ---
In the ensuite bathroom there is a glass surround shower with light colored tile. The wood cabinets and drawers below the white sink provide plenty of storage for toiletries.
---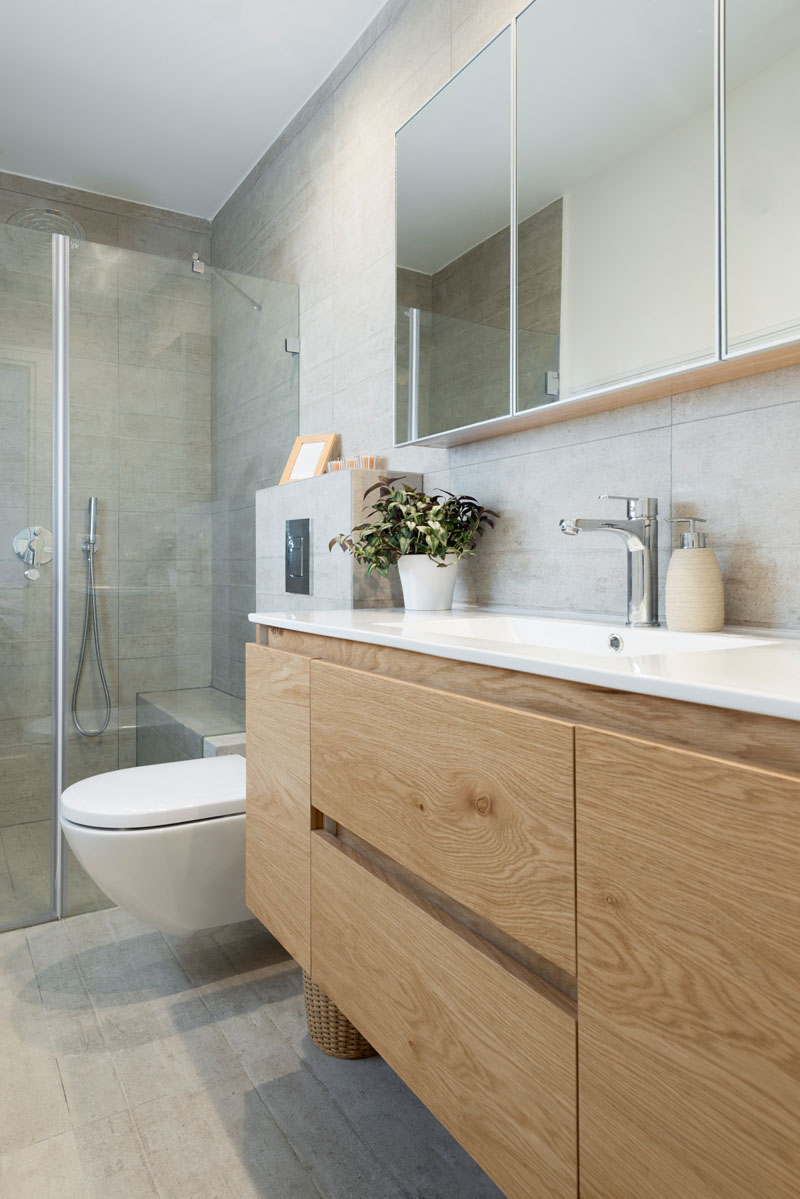 ---
In another bathroom, mint green is used again for the cabinets below the white sink and rectangular mirror. Glass shelves above the bathtub provide a spot for indoor plants.
---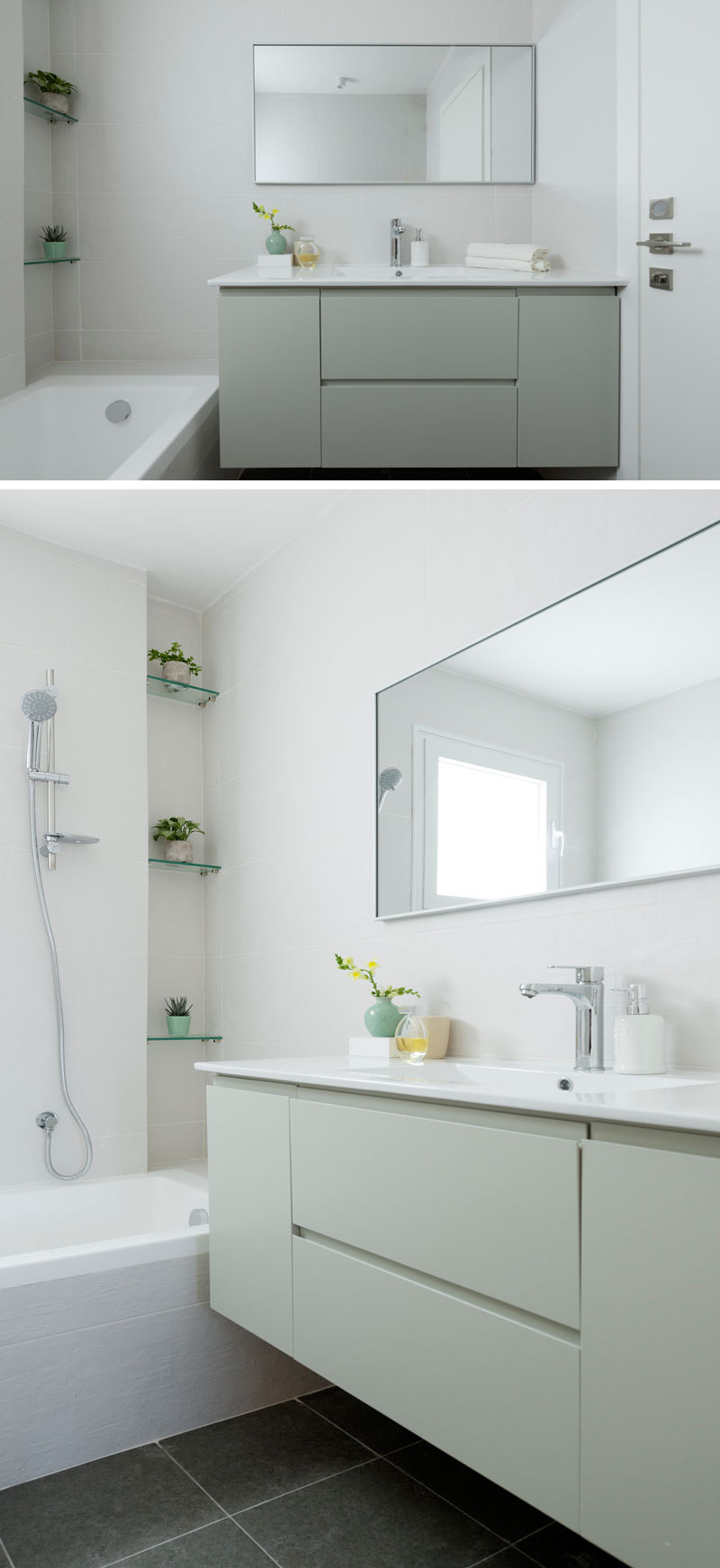 ---
To truly see how the apartment is designed, here's a look at the floor plan.
---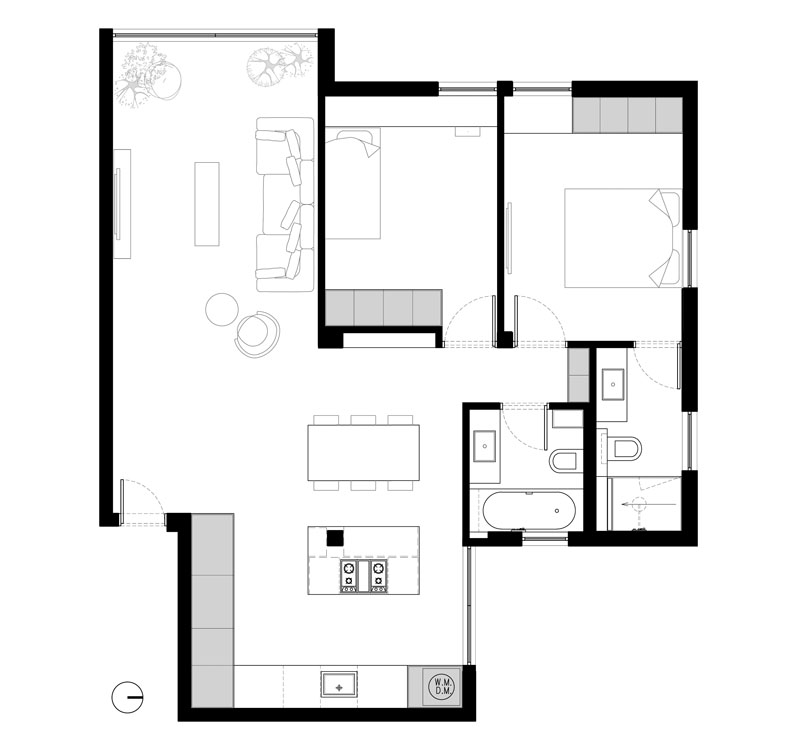 ---