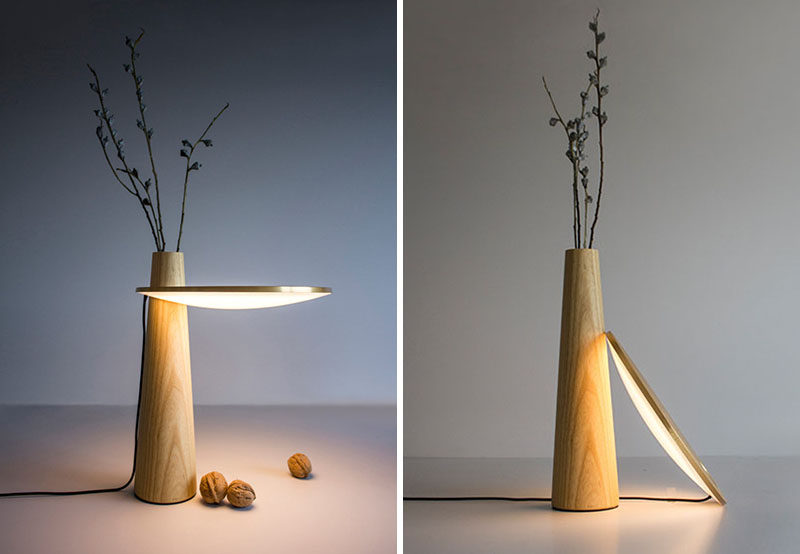 Photography by Titi Shi
Ben Liu of Shanghai-based product design studio Pushe, has created 'Subtle Happiness', a multi-functional decor item that combines a table lamp and a vase.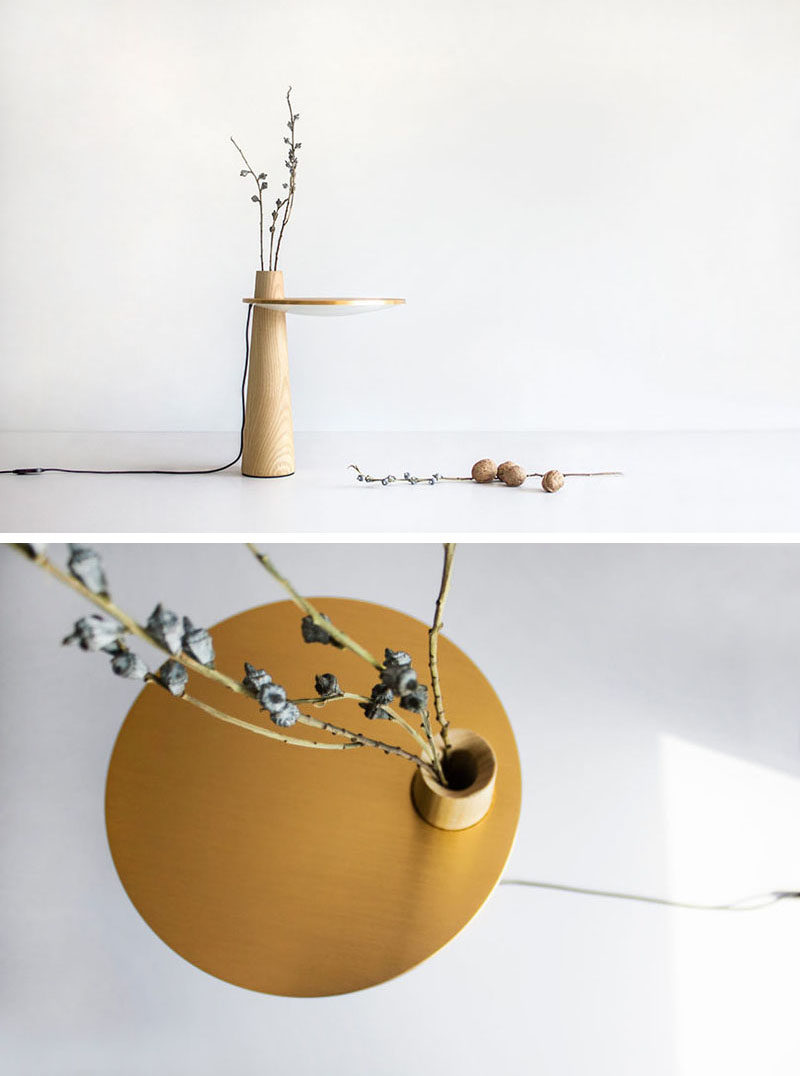 Photography by Titi Shi
---
Ben mentions, "Living space in metropolis is getting more and more compact, which makes daily objects begin to develop in the direction of multi-function. 'Subtle Happiness' table lamp is such a lamp that combines function and adornment."
---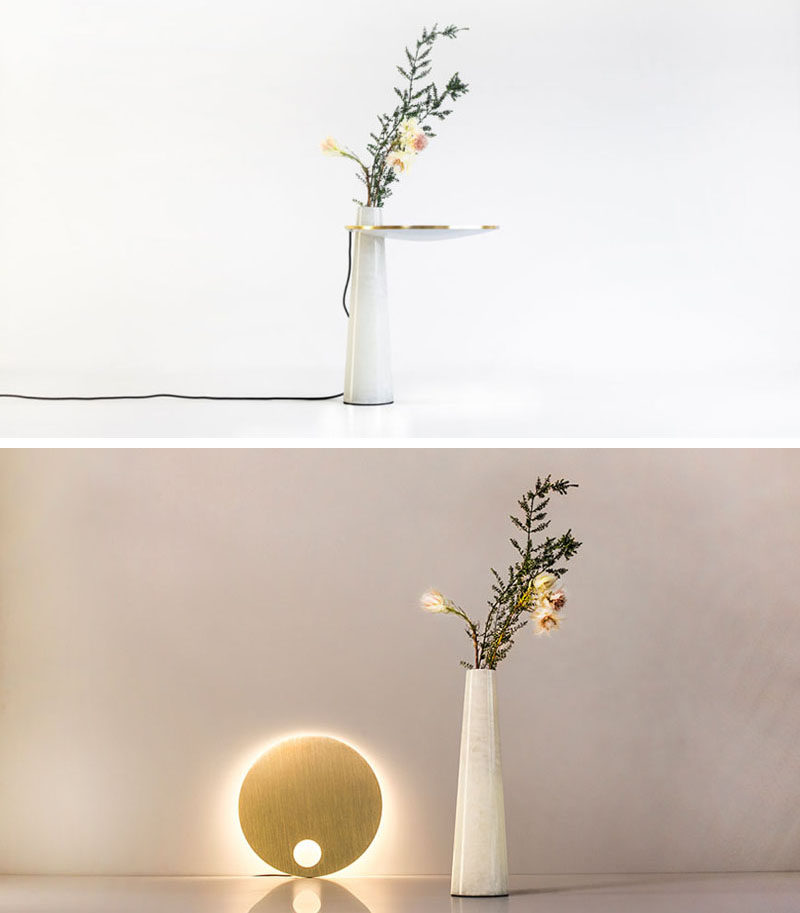 Photography by Titi Shi
---
Made from materials like ash wood, jade, and aluminum, the lamp has a removable 'table top' that allows the vase to act alone, or as a base for the light portion of the lamp.
---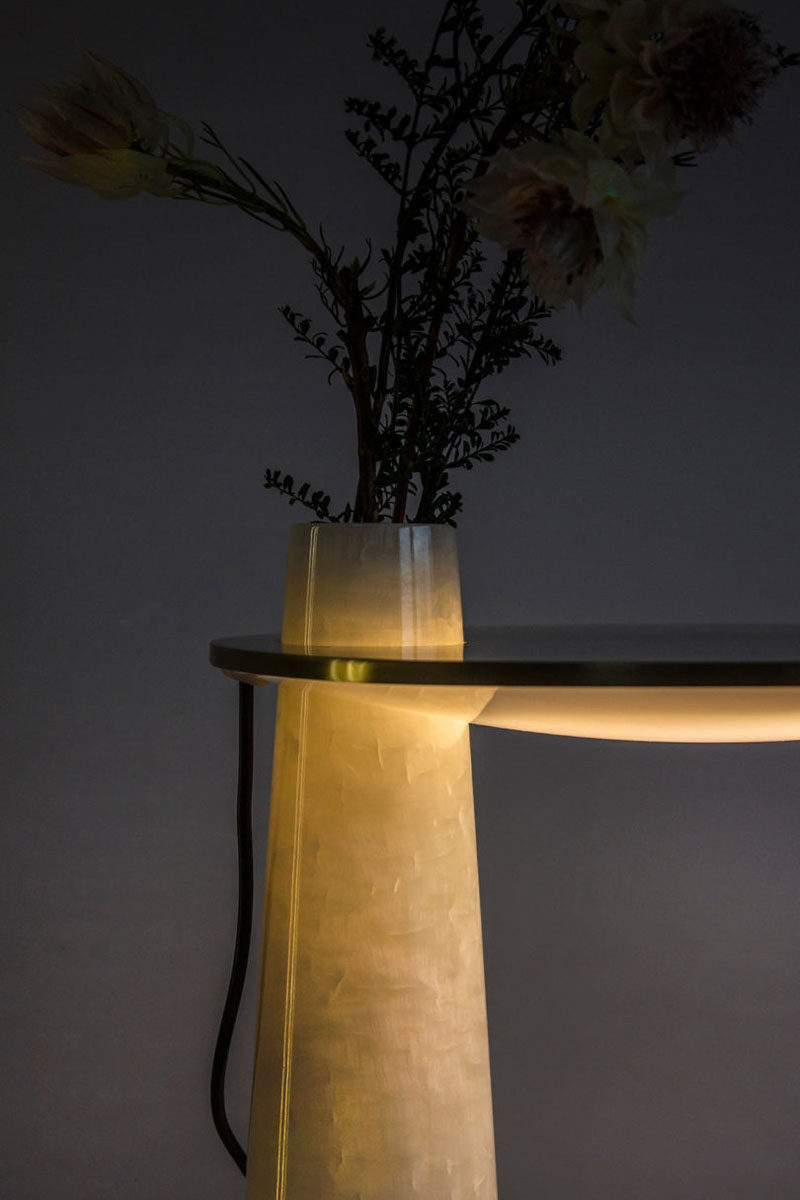 Photography by Titi Shi
---