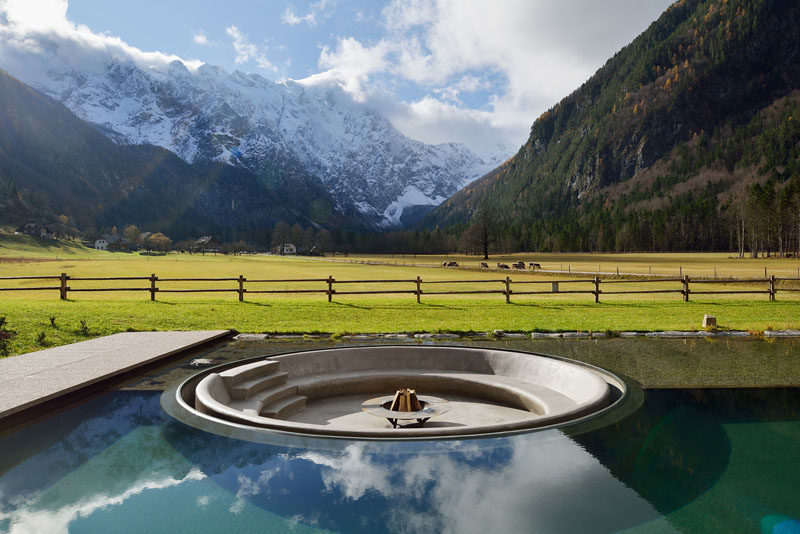 Architecture firm ENOTA were commissioned by Hotel Plesnik, a boutique family hotel in Slovenia, to create a wellness center, and as part of the design, they included a sunken firepit within the swimming pool.
A built-in bench that lines the sunken rest area and is reached by stepping on a single stepping stone between the pool deck and the sunken area.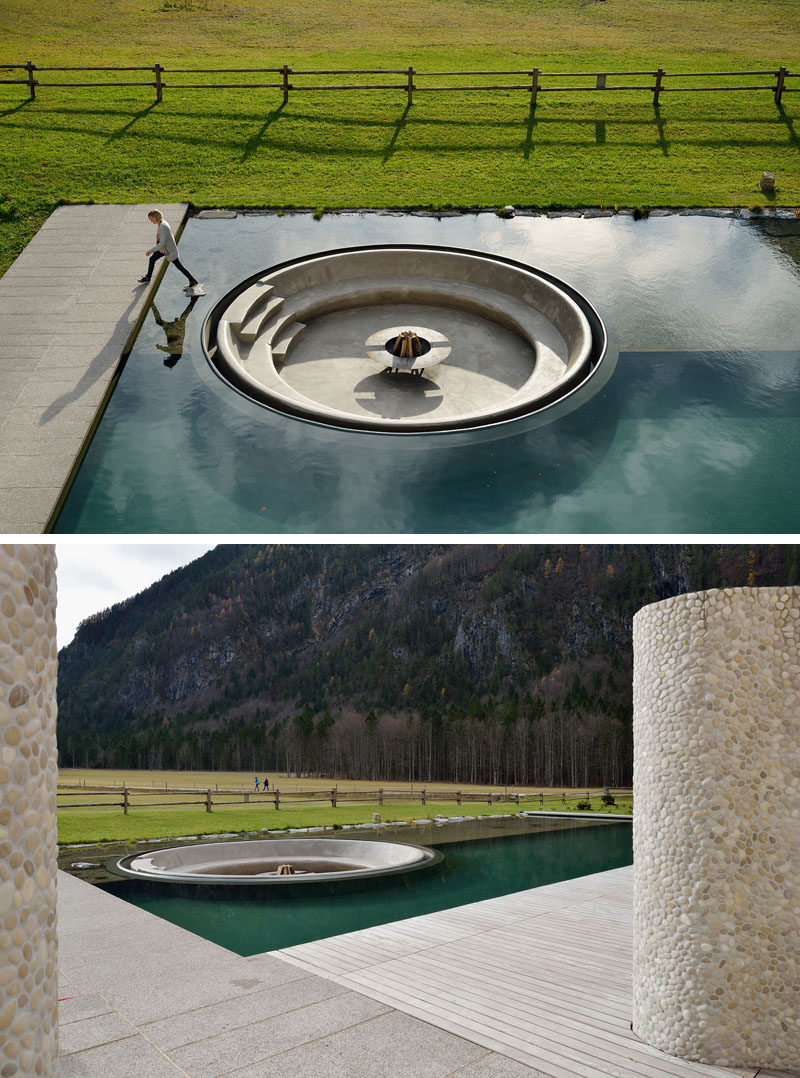 ---
At night, guests of the wellness center can relax by the fire, and take in the views of the Kamnik-Savinja Alps.
---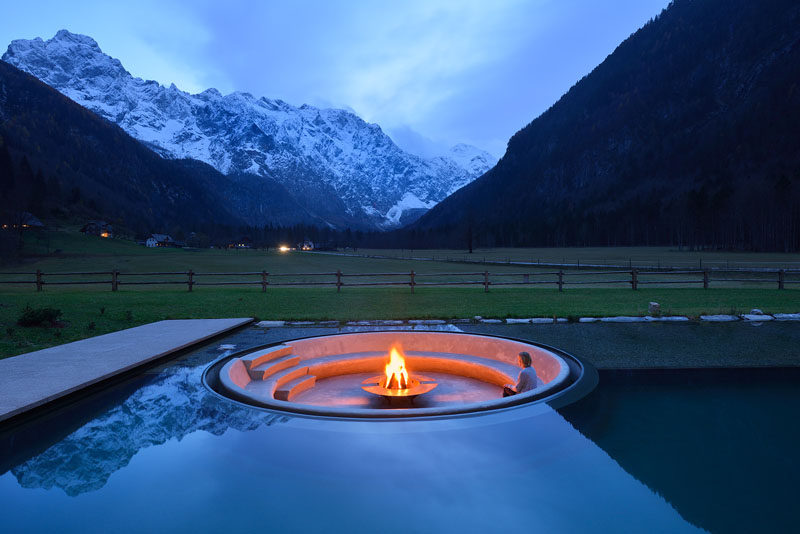 Photography by Miran Kambic | Architecture ENOTA | Project team Dean Lah, Milan Tomac, Nuša Završnik Šilec, Peter Sovinc | Collaborators: Elea iC (structural engineering), Elin (electrical installations), Nom biro (mechanical services), Svilene linije & Handling (pool technology)
---