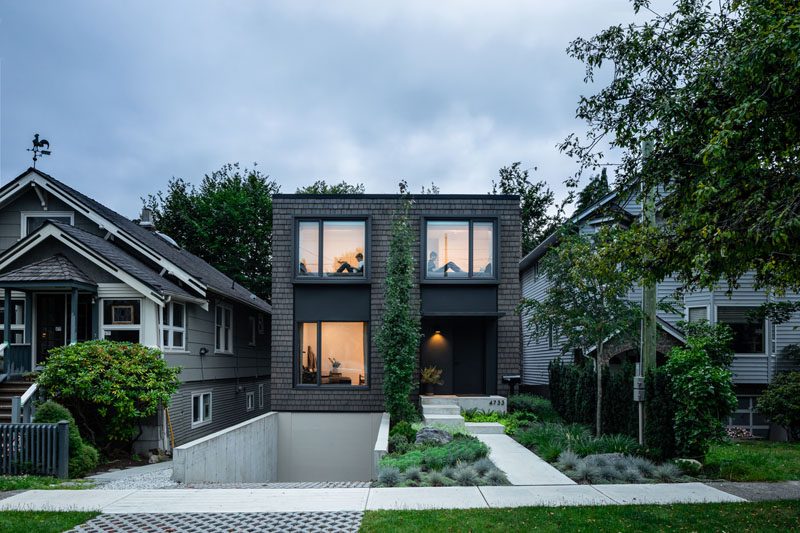 D'Arcy Jones Architects (DJA) has recently completed a new infill house in Vancouver, Canada, that's covered in dark shingles and has a sunken garage.
The path to the front door runs alongside a line of trees that create a barrier from the sloped driveway, and provide a view of one of the two bay windows on the second floor of the house.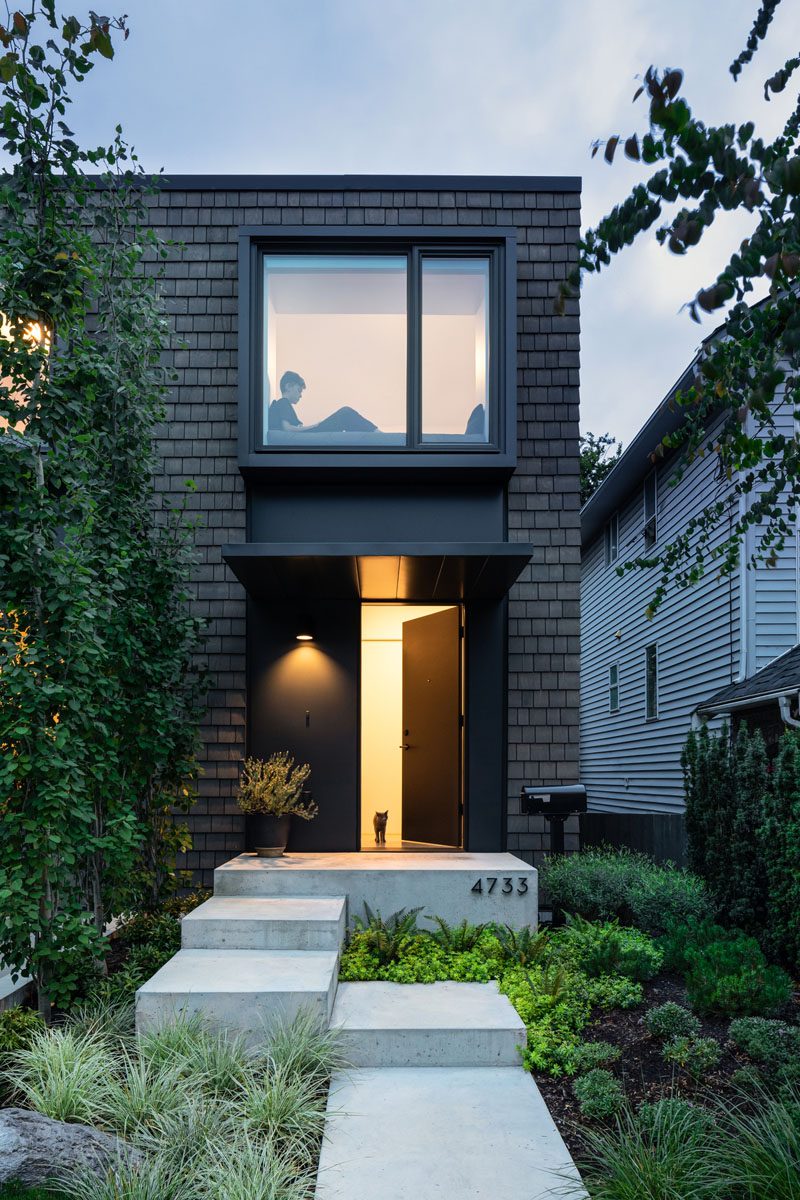 ---
Inside and at the rear of the home is an open plan kitchen and dining room. The dining room has dark furnishings that contrast the bright white walls, while a shelving unit is filled with colorful books.

A sliding glass door opens the room to the backyard where there's a deck and a lawn surrounded by trees.
---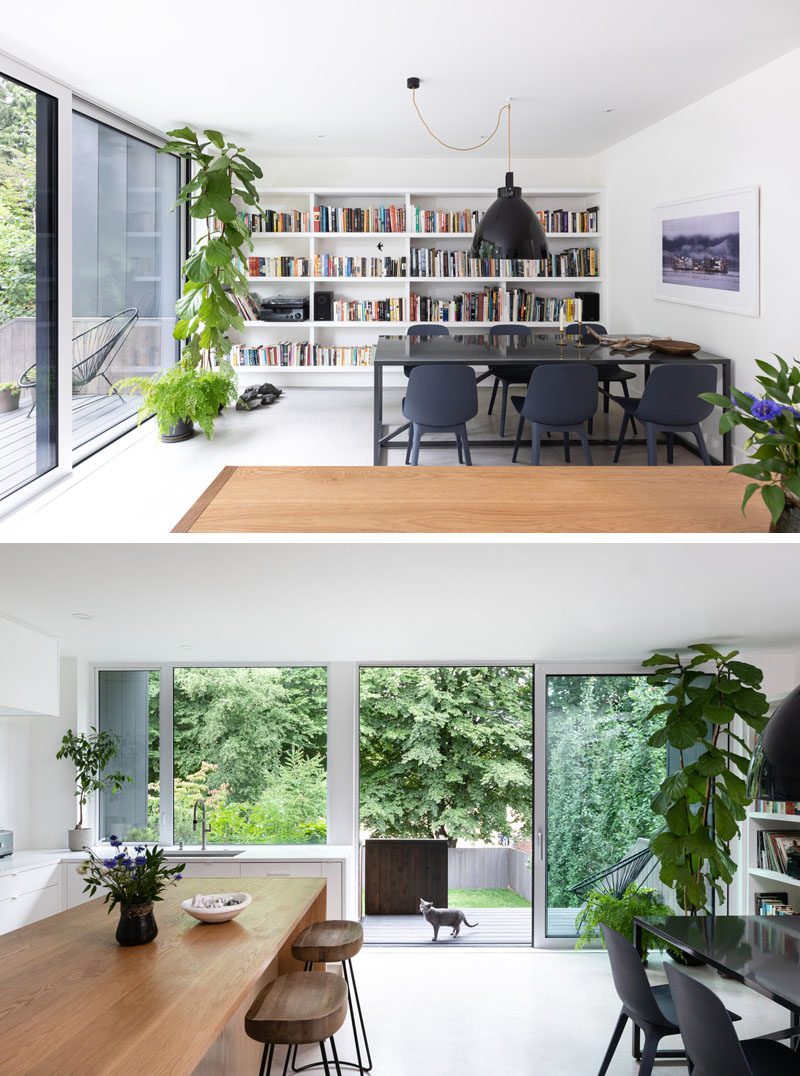 ---
The kitchen brings nature inside with the use of a wood island, while white countertops and minimalist hardware free cabinets blend seamlessly into the white walls.
---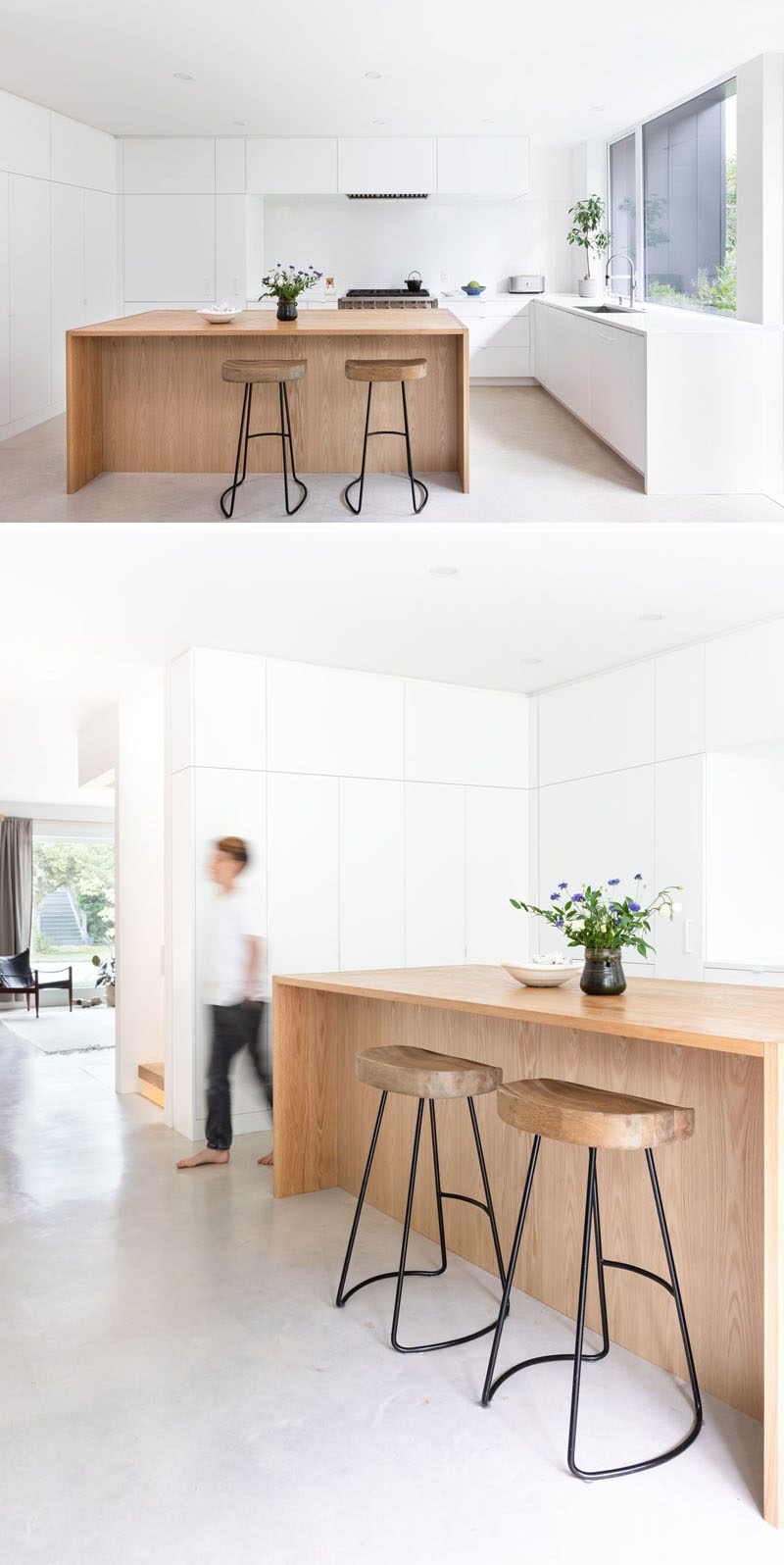 ---
A staircase leads to the second floor of the house and is lit by a skylight, while driftwood artwork provides a focal point in the space.
---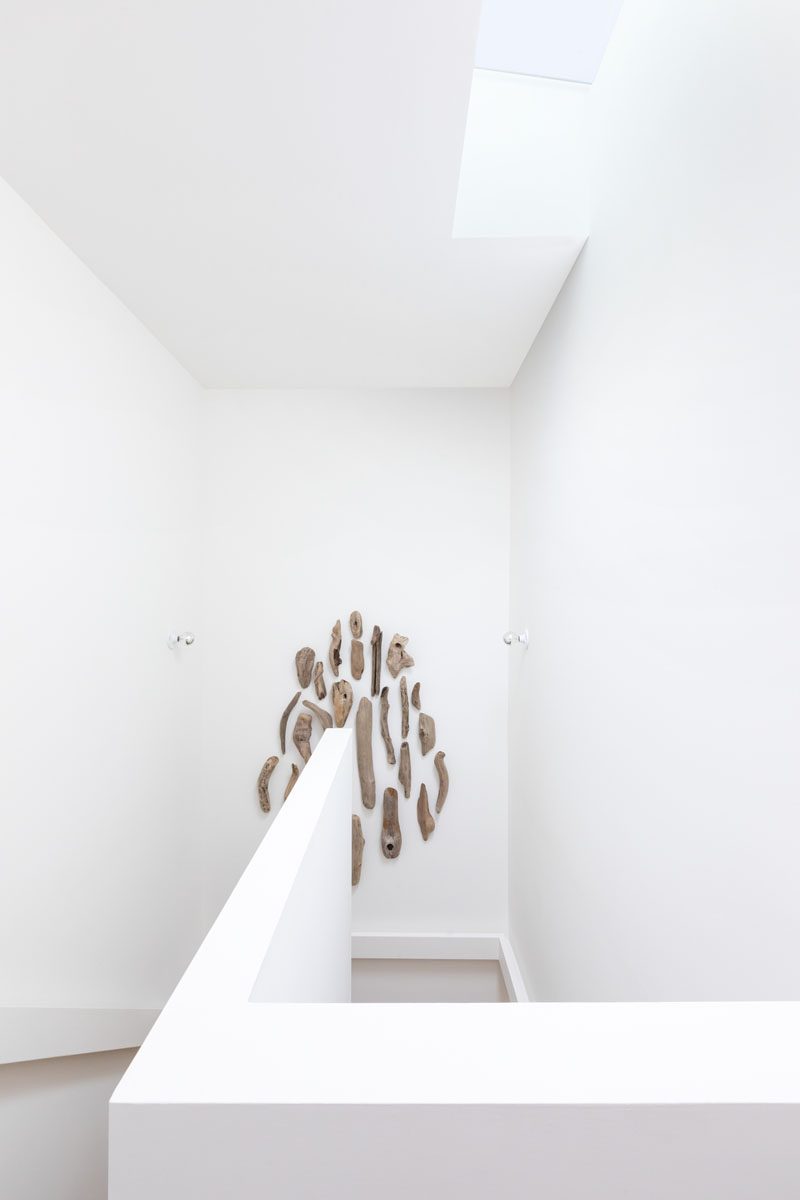 ---
The bedrooms are located upstairs, and in this teen's bedroom, the bay window includes a comfortable window seat with views of the neighborhood.
---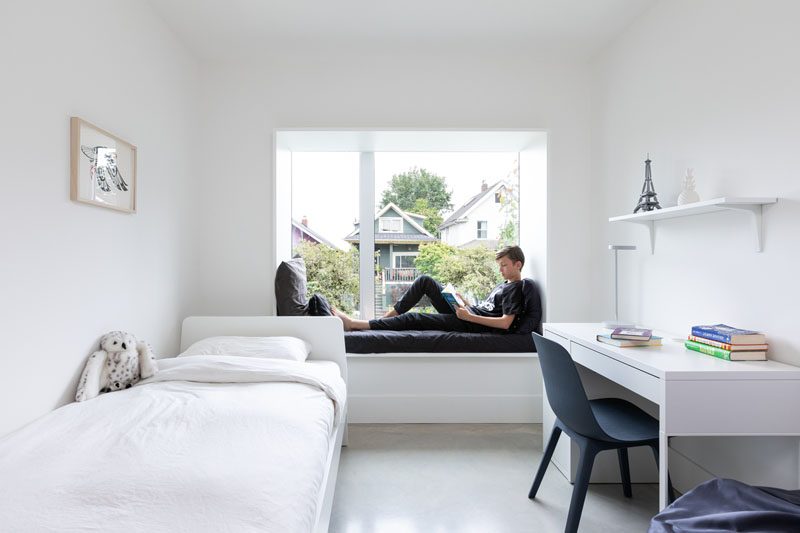 ---
In the bathroom, large windows look out to the trees, while a built-in bathtub is surrounded by white square tiles, and is adjacent to a glass enclosed shower.
---