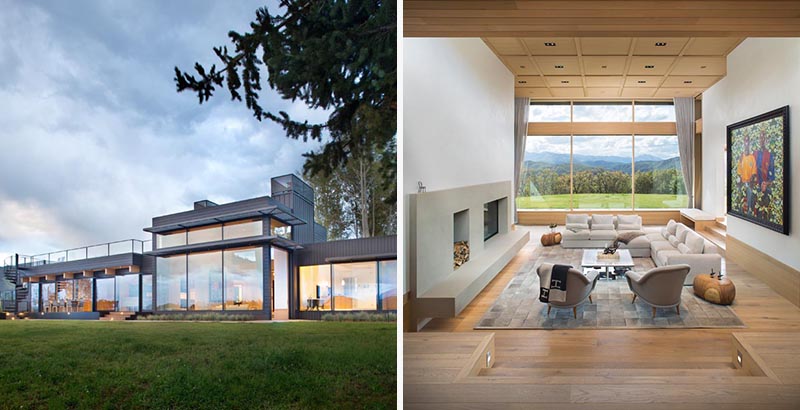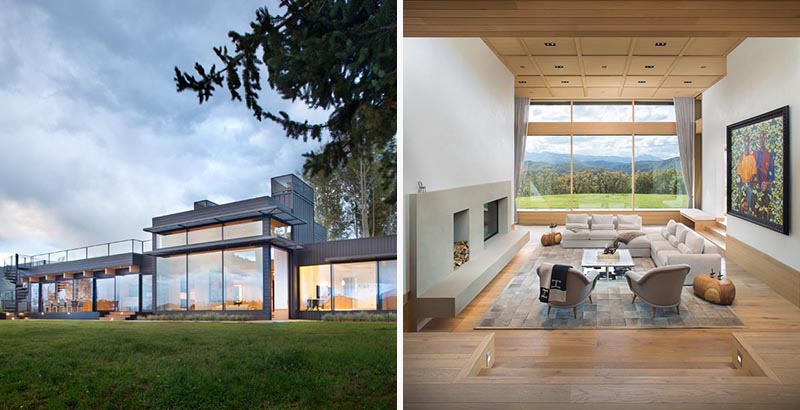 Architecture and interior design firm Rowland + Broughton, has designed the renovation of a family house in Aspen, Colorado.

The home's original architect, Ellie Brickham, built this home in 1968. The renovation aimed to thoughtfully blend the old and new, the indoor and outdoor, and the public and private spaces.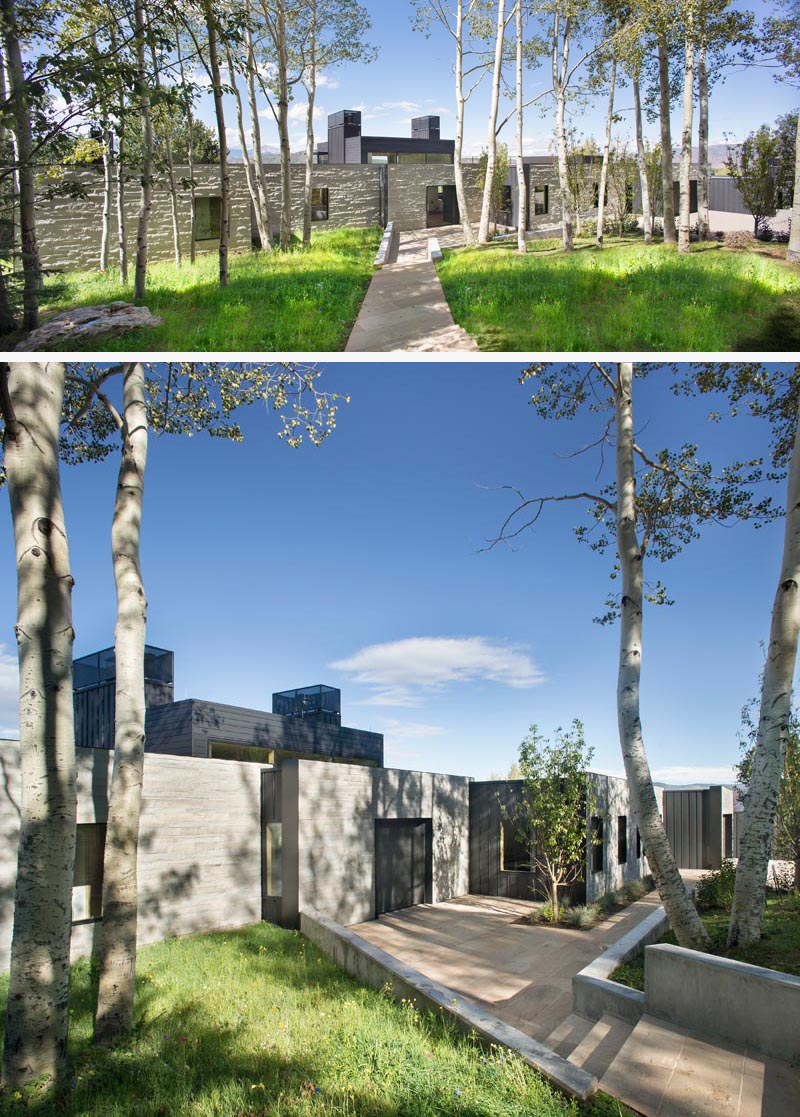 The large front door creates a dramatic entrance and contrasts the exterior staggered, remnant stone walls that are aligned with interior walls that run in a single direction, allowing light and landscape to slip past.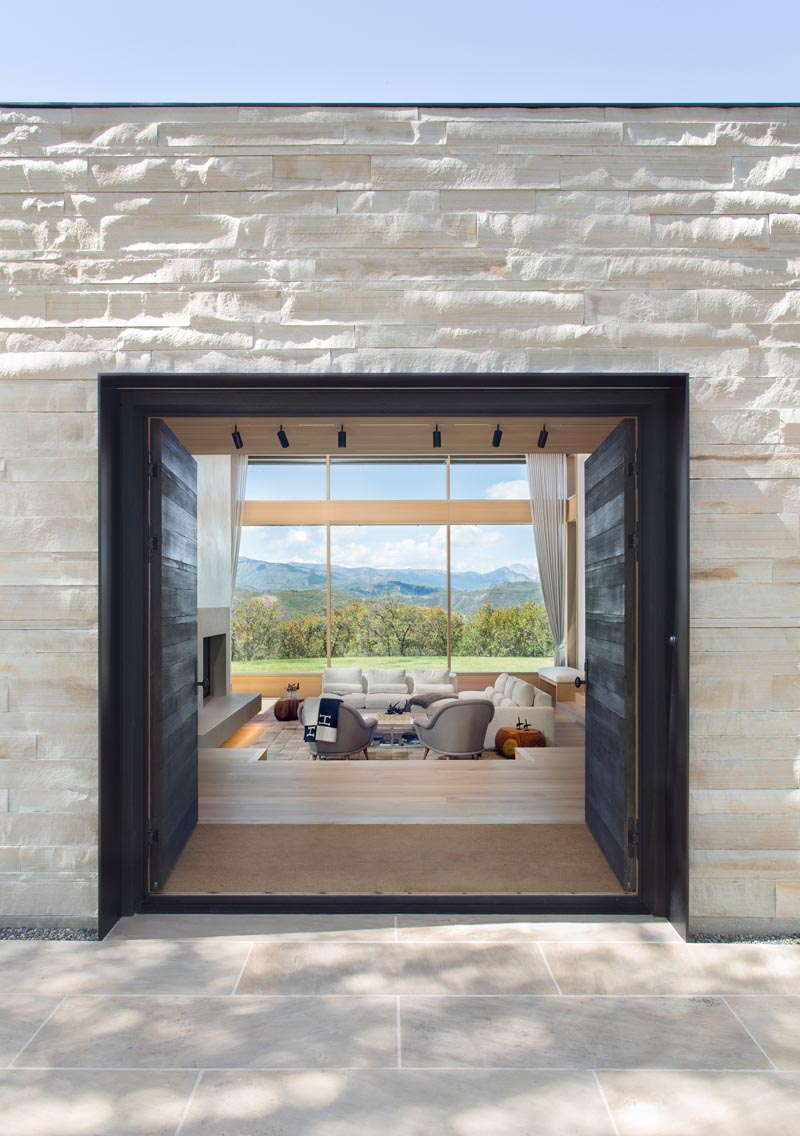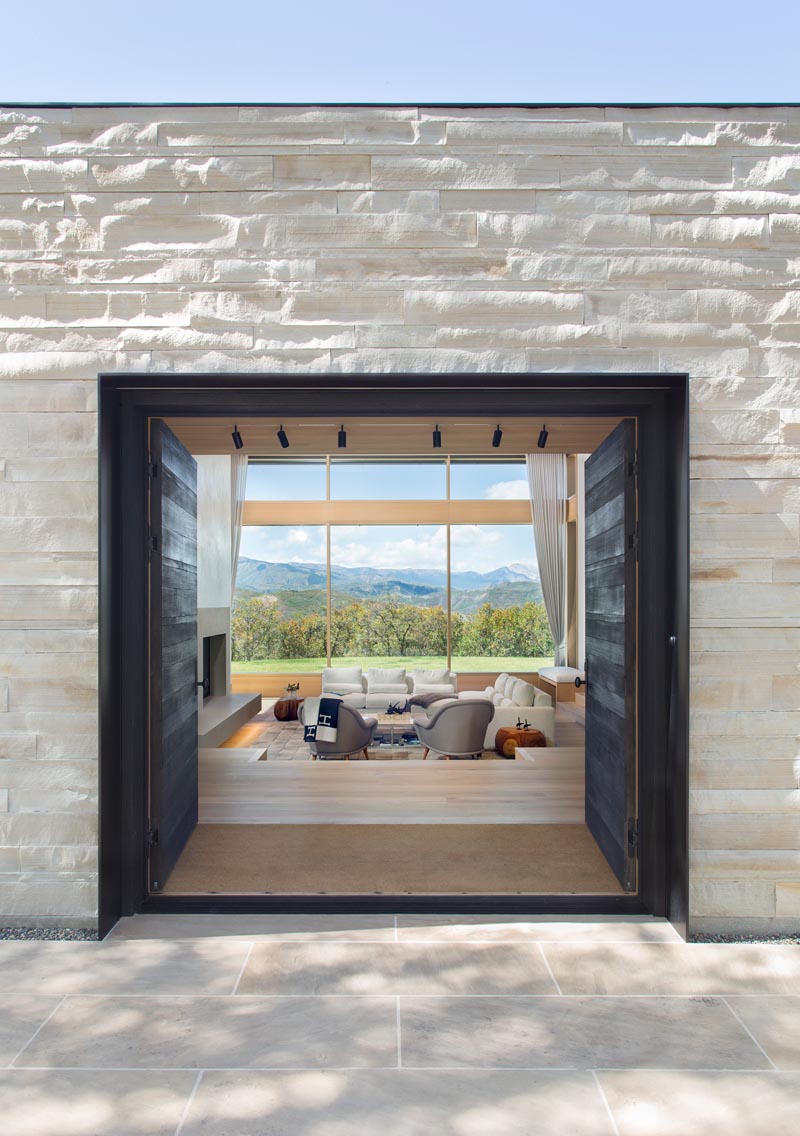 The front doors open to the living room, that's stepped down slightly. Large windows immediately provide uninterrupted views of the mountain landscape, while the furniture is focused on the wood-burning fireplace.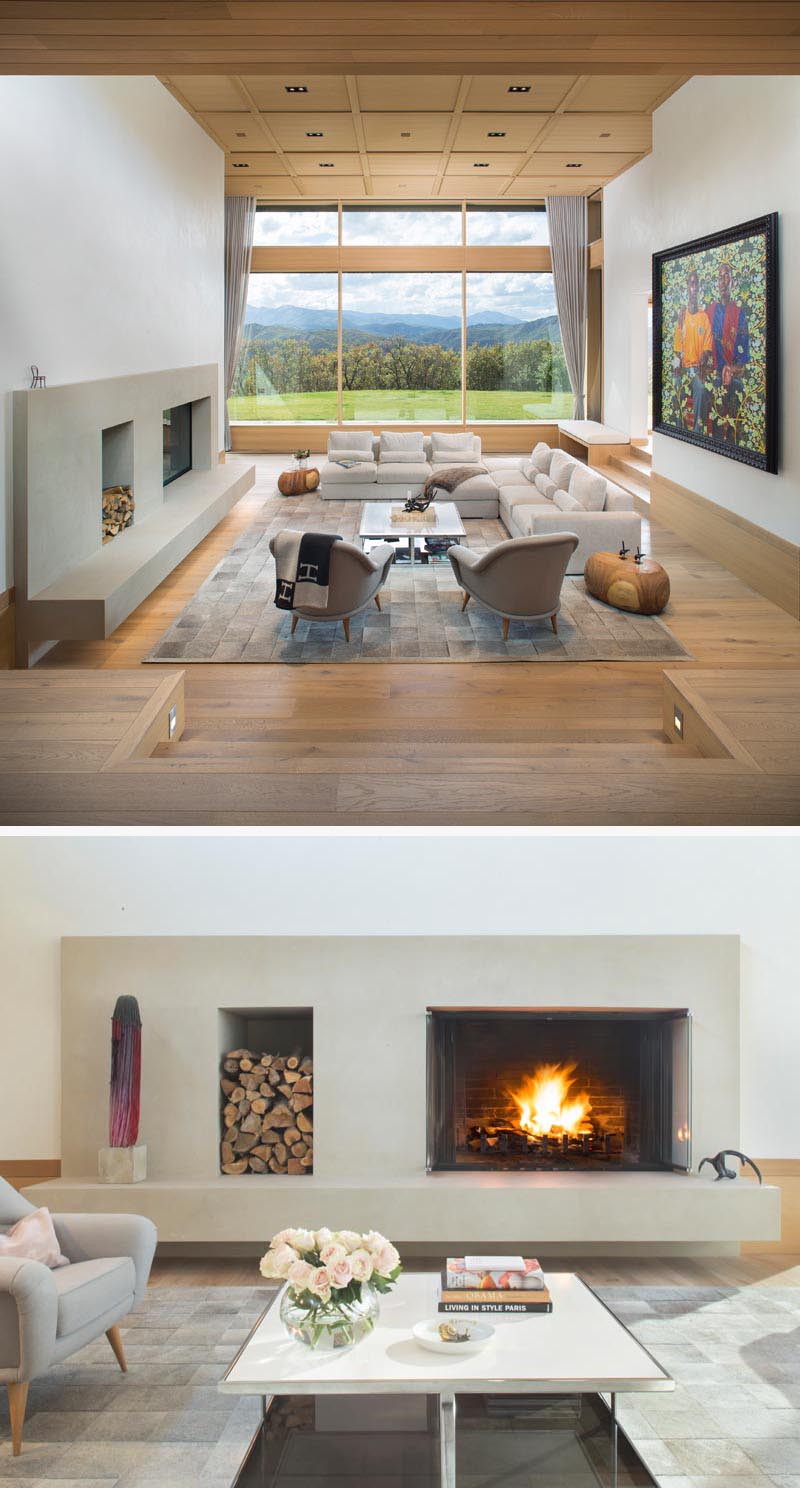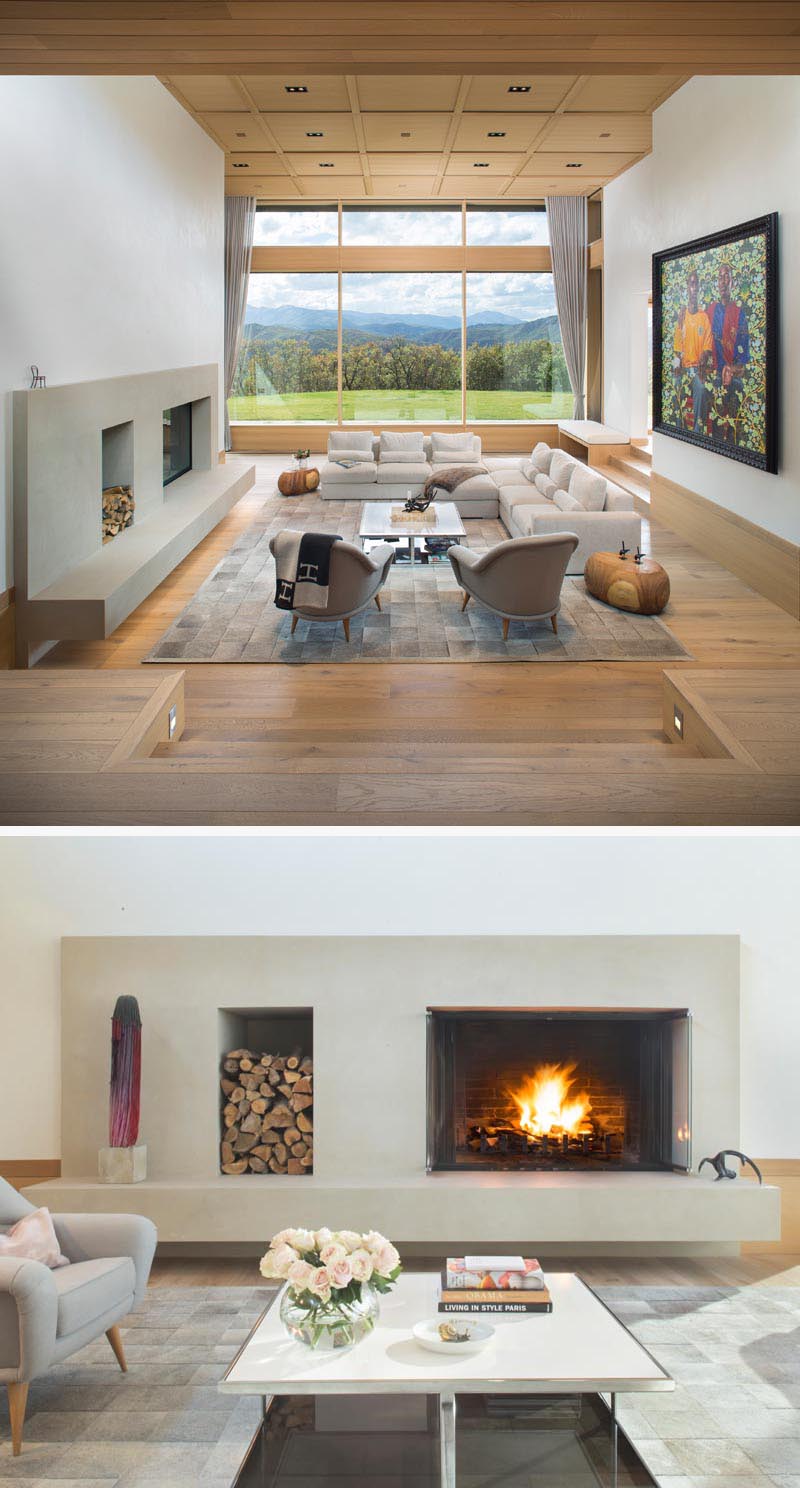 A large black-framed glass pocket door opens and connects the living room with the exterior of the property.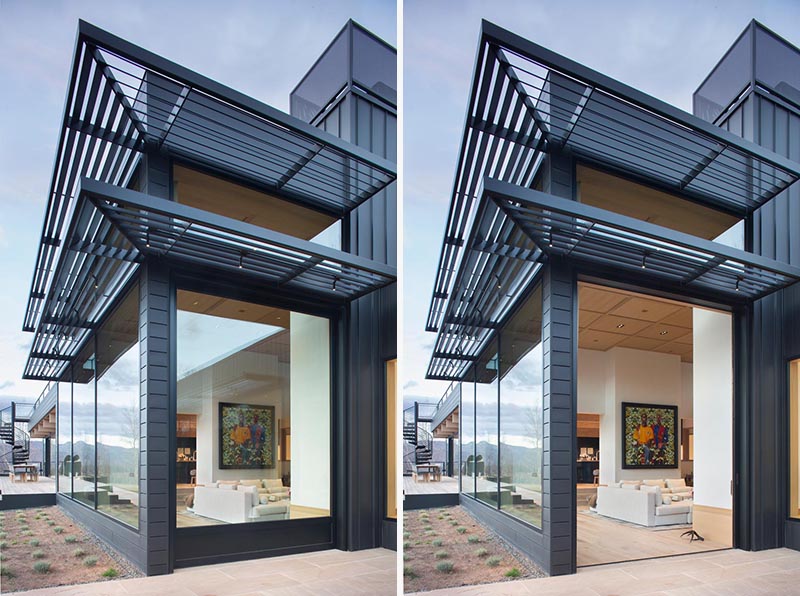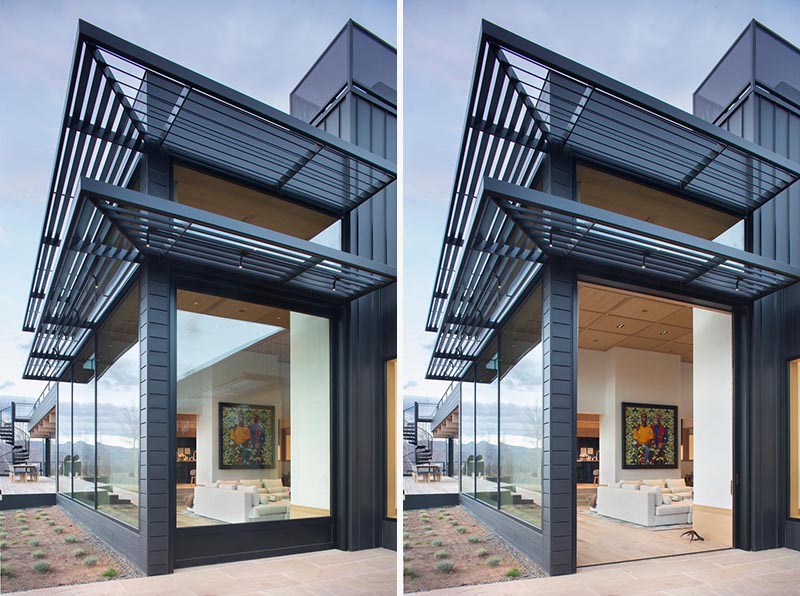 From this view, it's easy to see that the entire length of the house has been designed with an abundance of windows.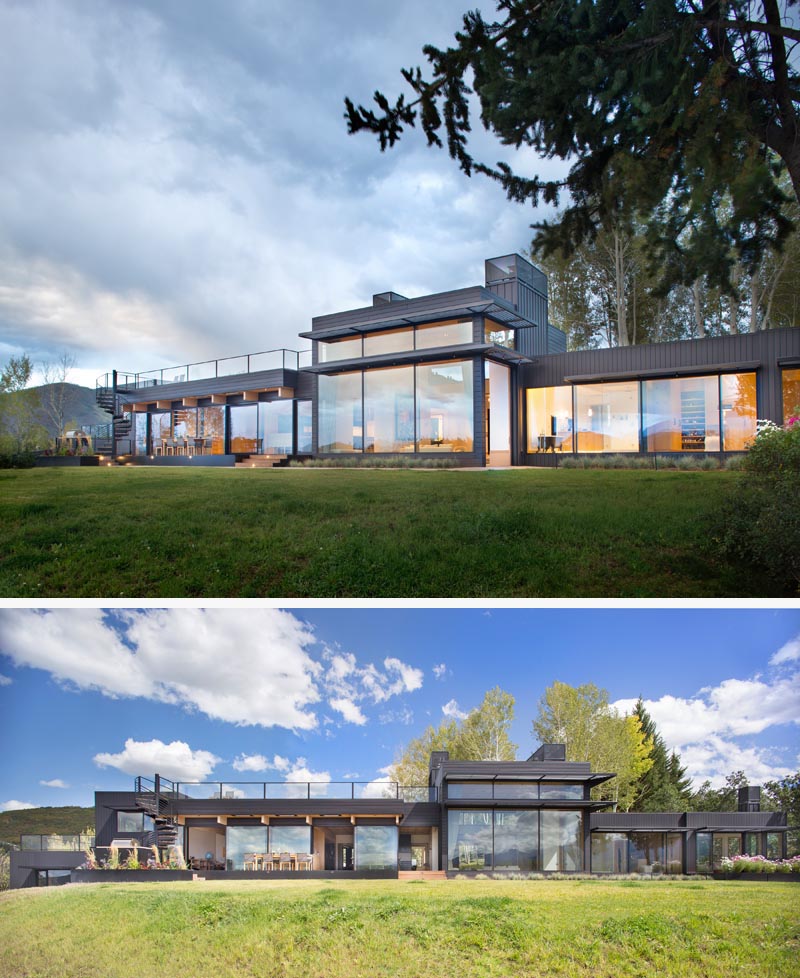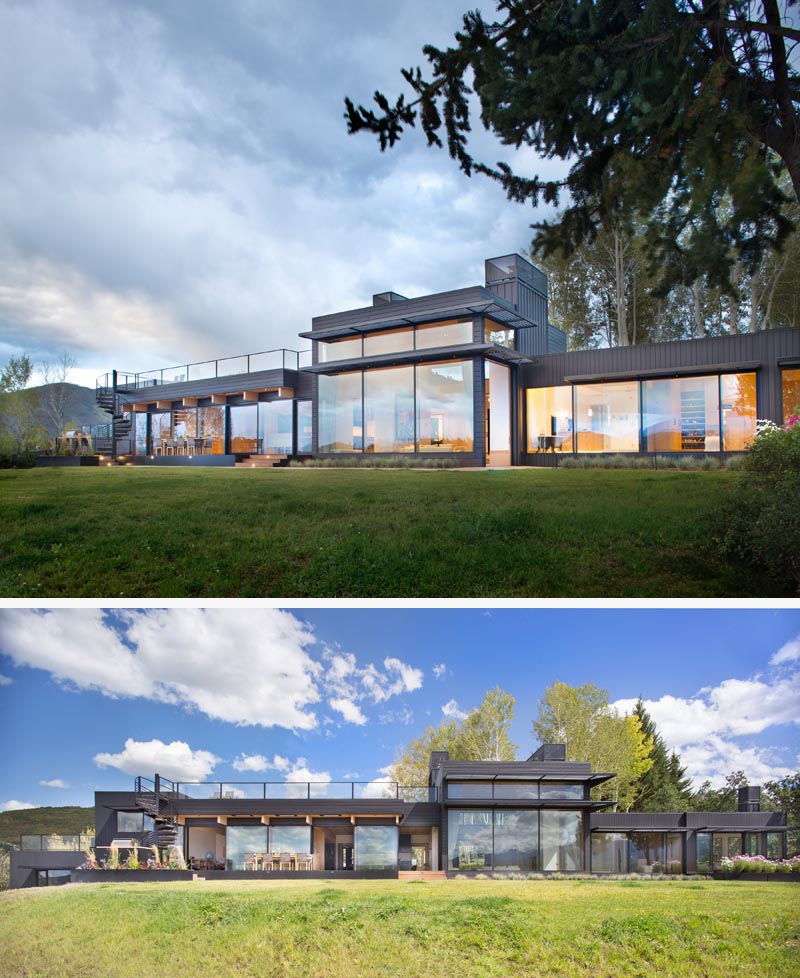 Adjacent to the living room is the kitchen and a breakfast area. In the kitchen, there's minimalist black cabinets that have been combined wood details, like the large wood island countertop.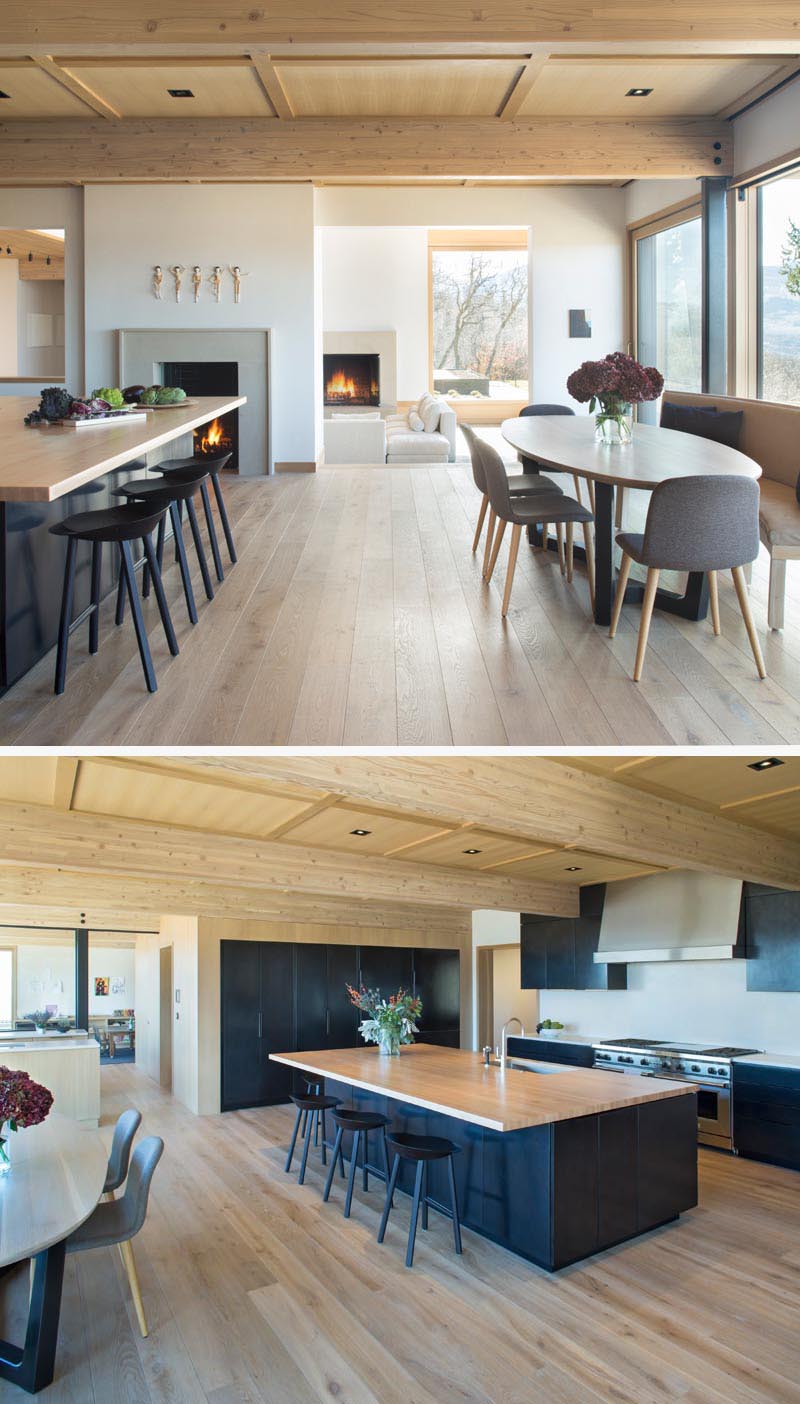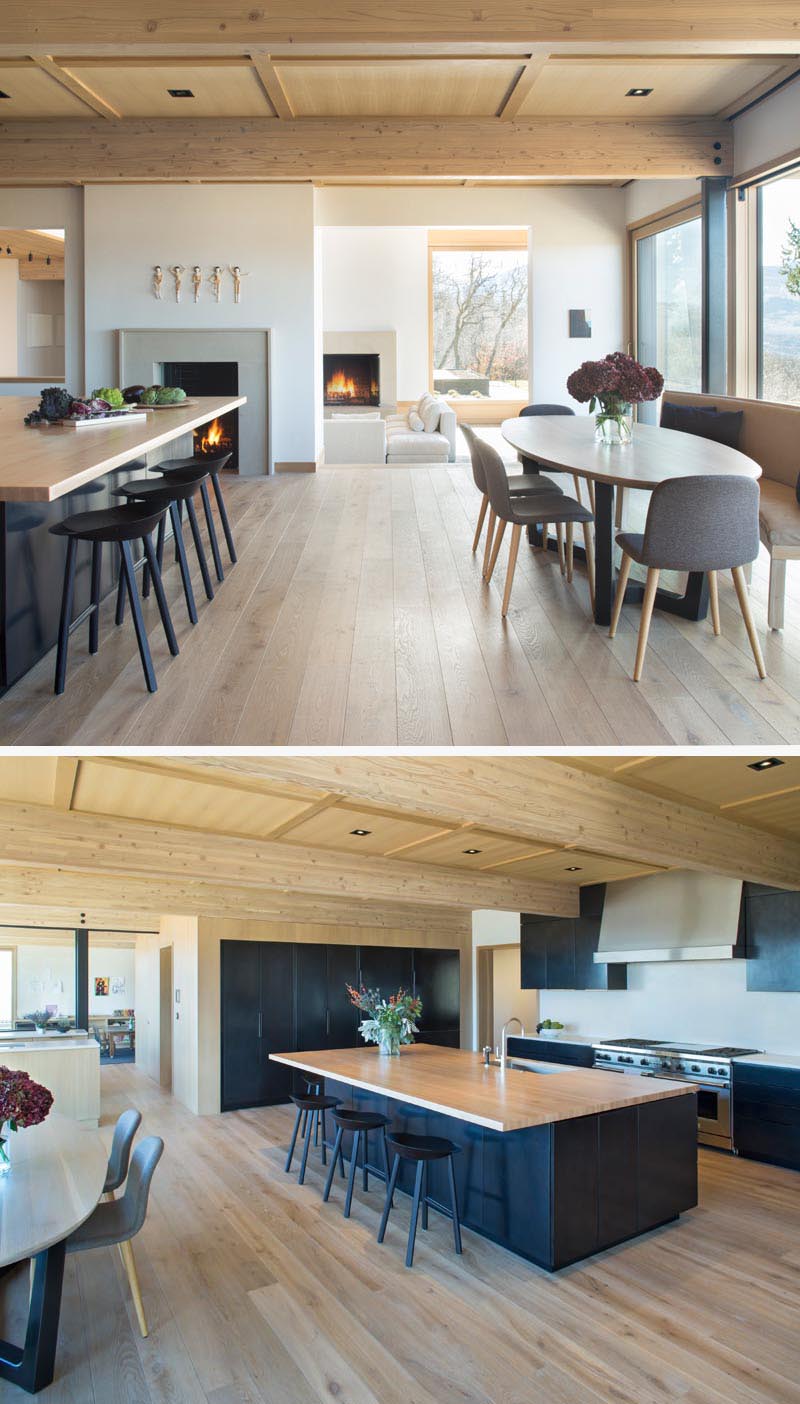 The main dining room complements the kitchen island, with a black table base and wood tabletop, black chairs, and minimalist black lighting.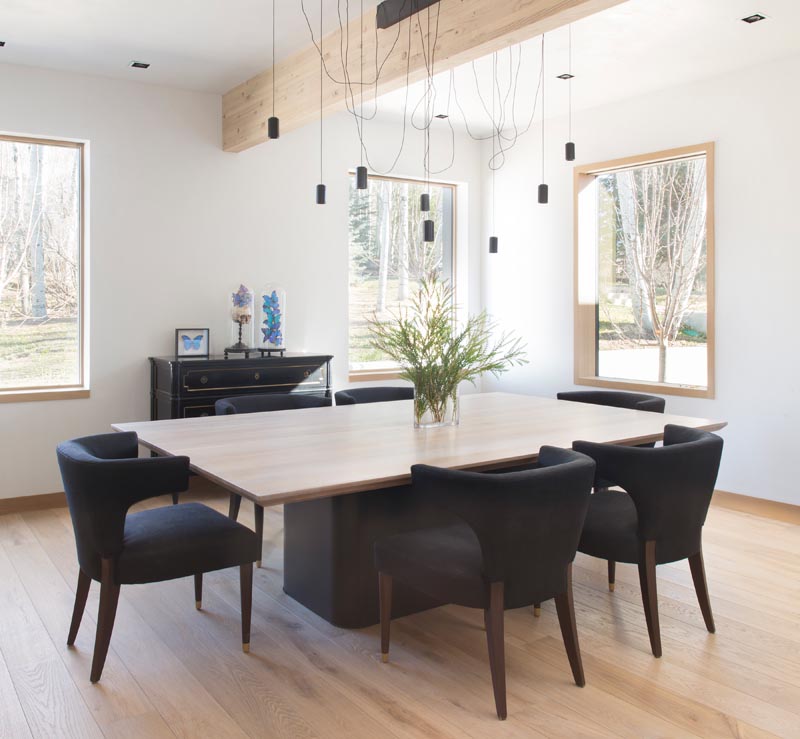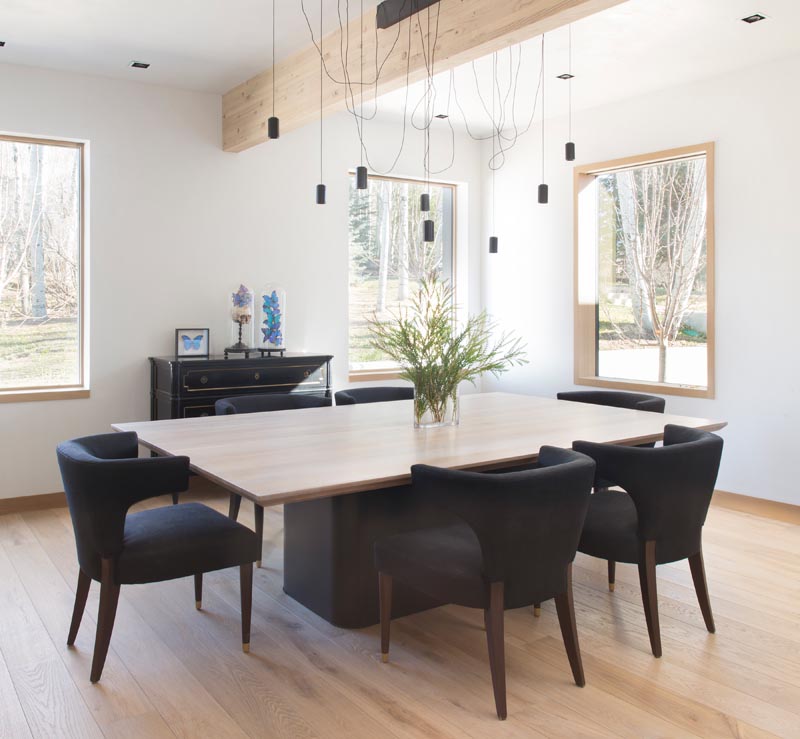 A hallway running the length of the house has wood-framed doors that provide access to the various other areas of the house.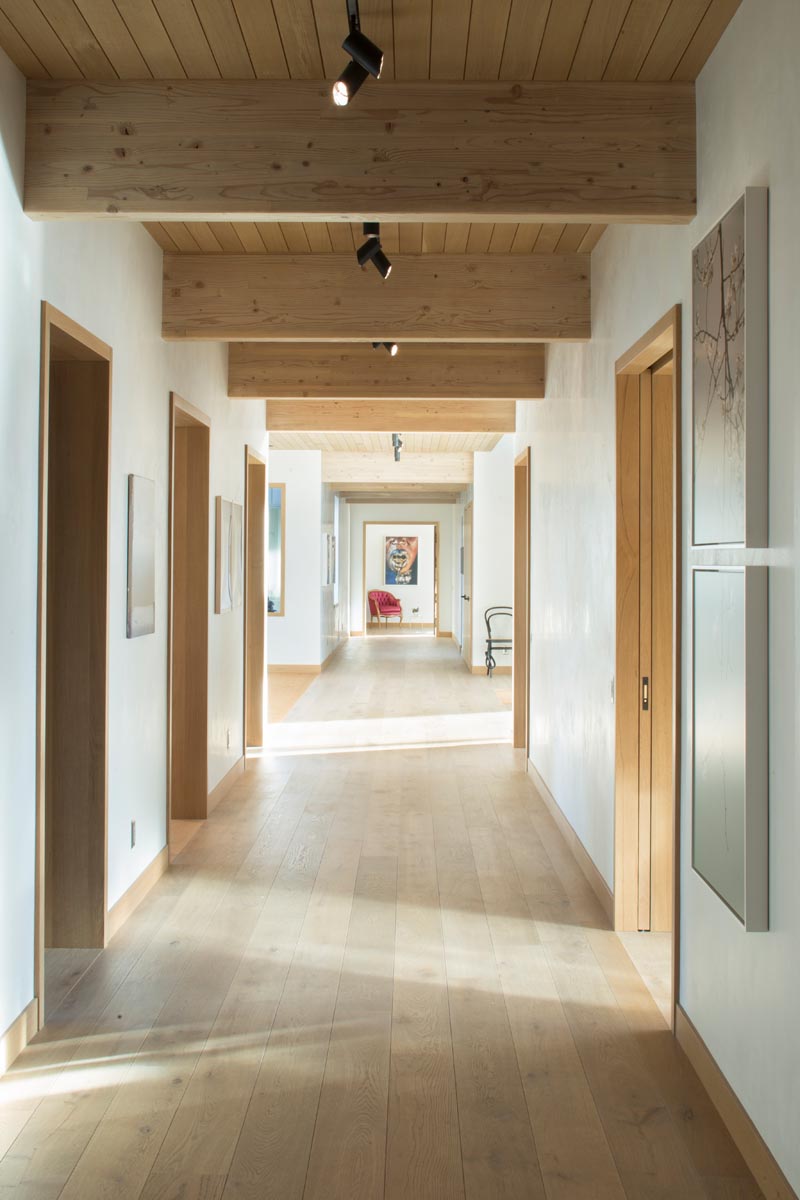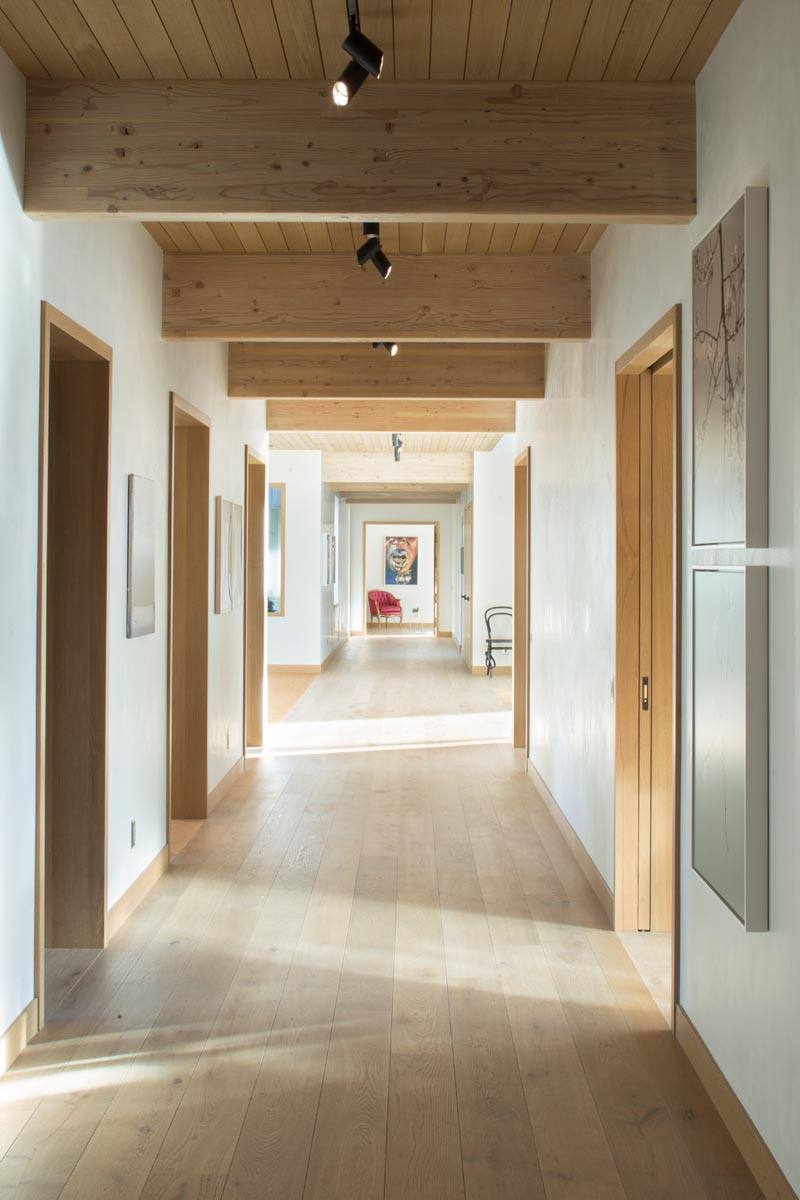 There's a room dedicated to reading and playing, with a comfortable couch and shelving that runs the length of the room.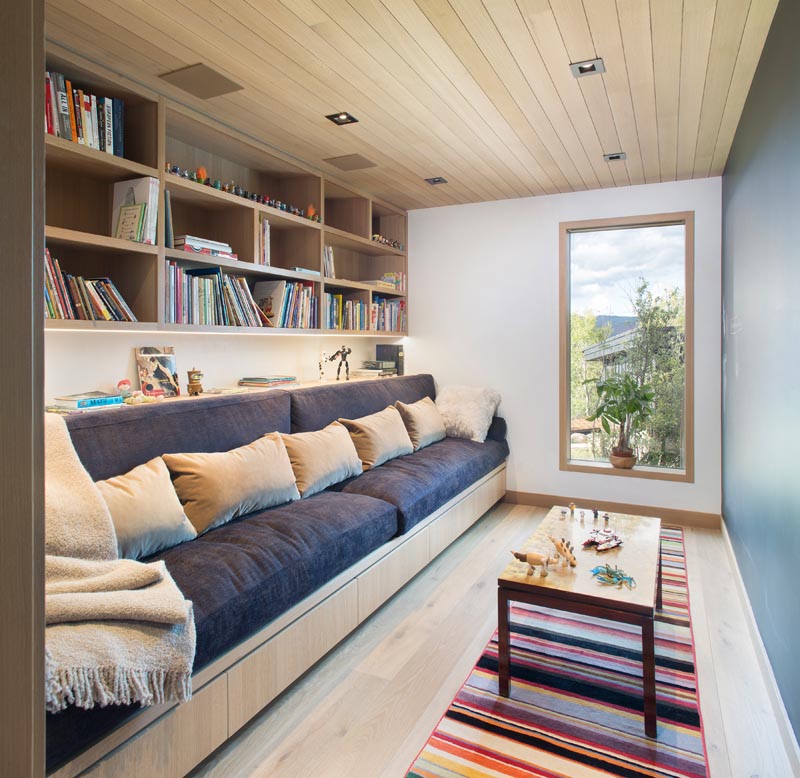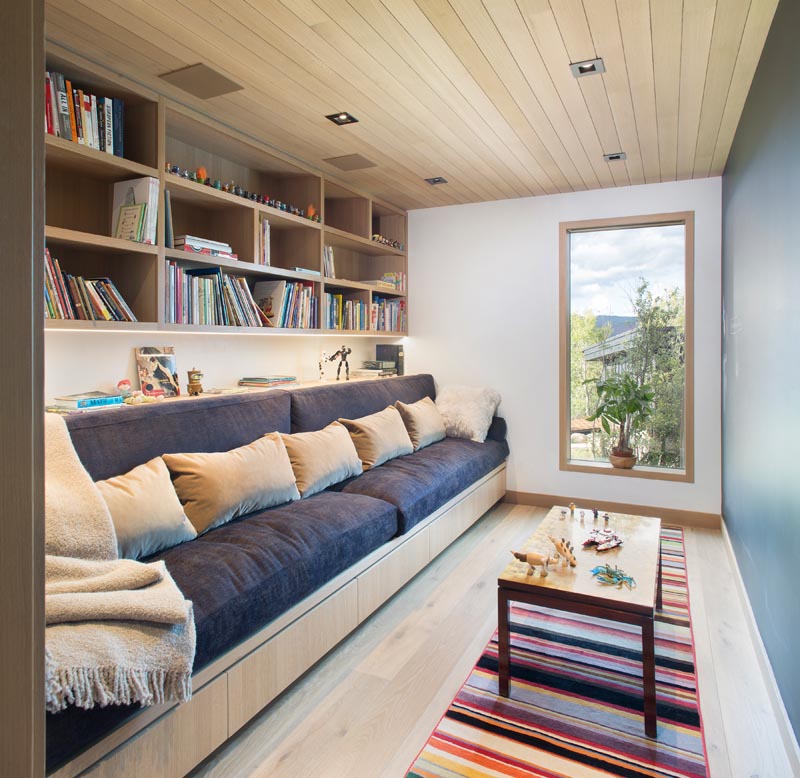 In the family room, there's a large couch and dark walls, creating the ideal environment for movie night.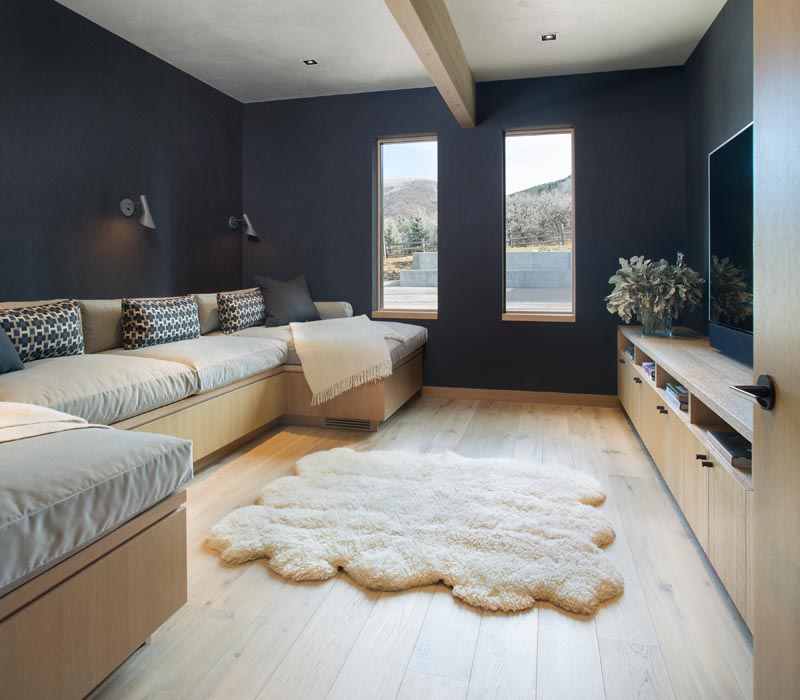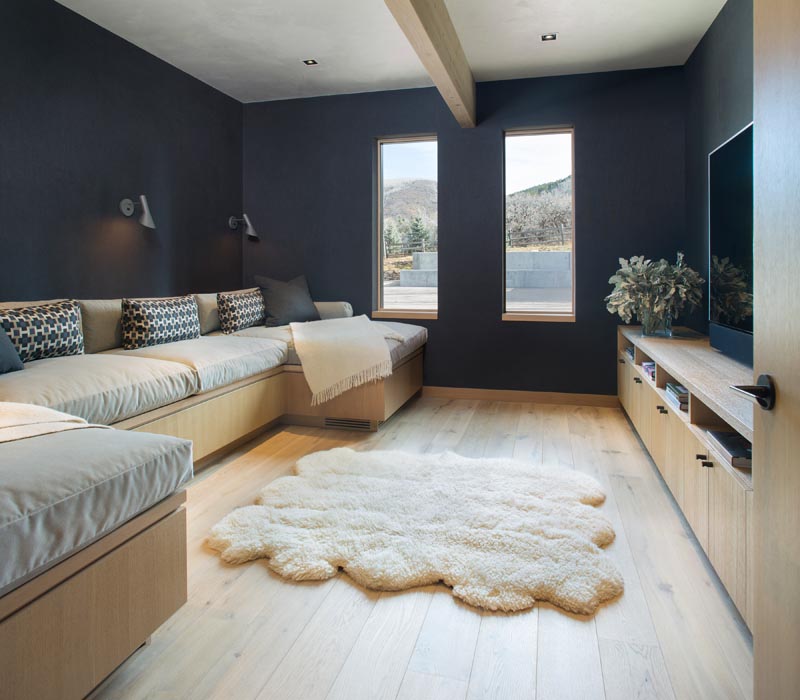 In a children's bedroom, a row of shelving lines the wall and merges with a desk, while a sliding glass door opens to a balcony.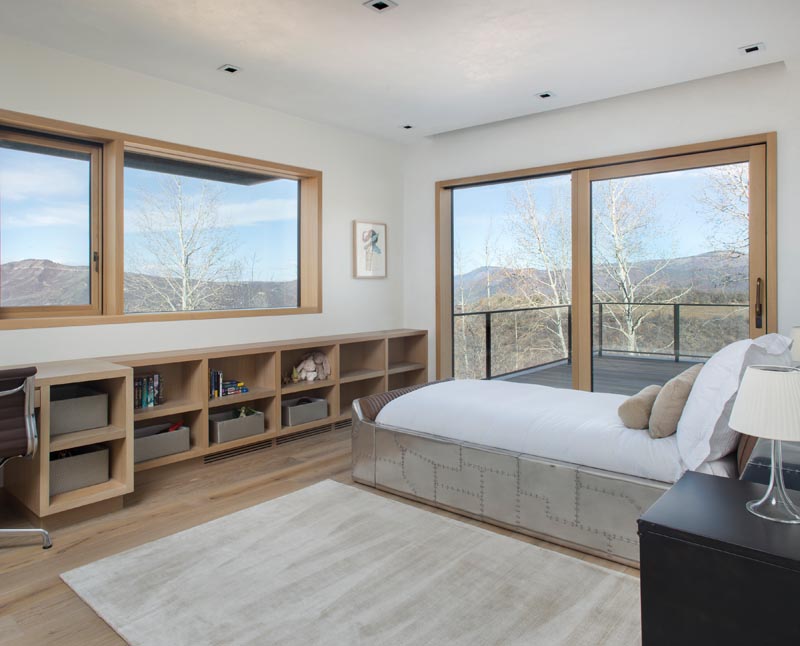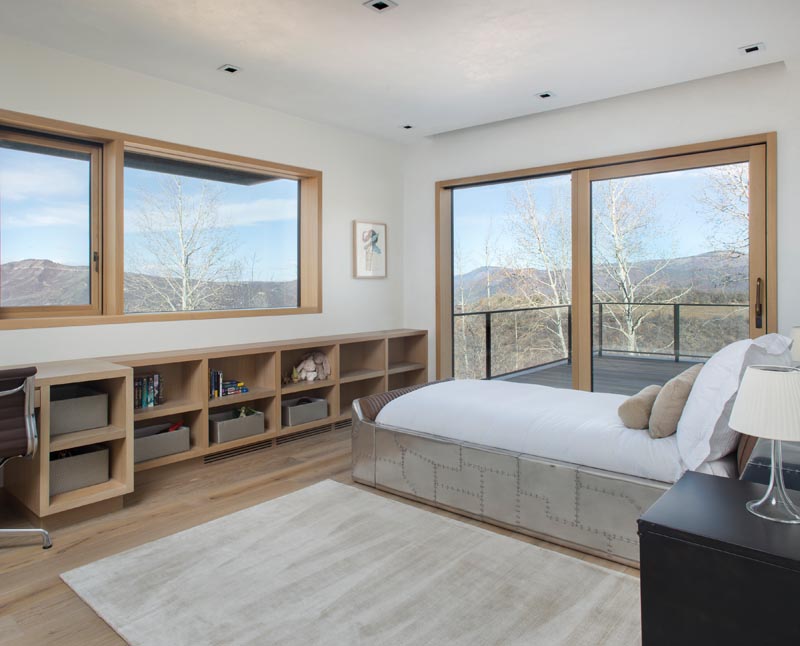 In the children's bathroom, light grey tiles cover the wall, while a wood vanity has hidden lighting beneath it to create a soft glow.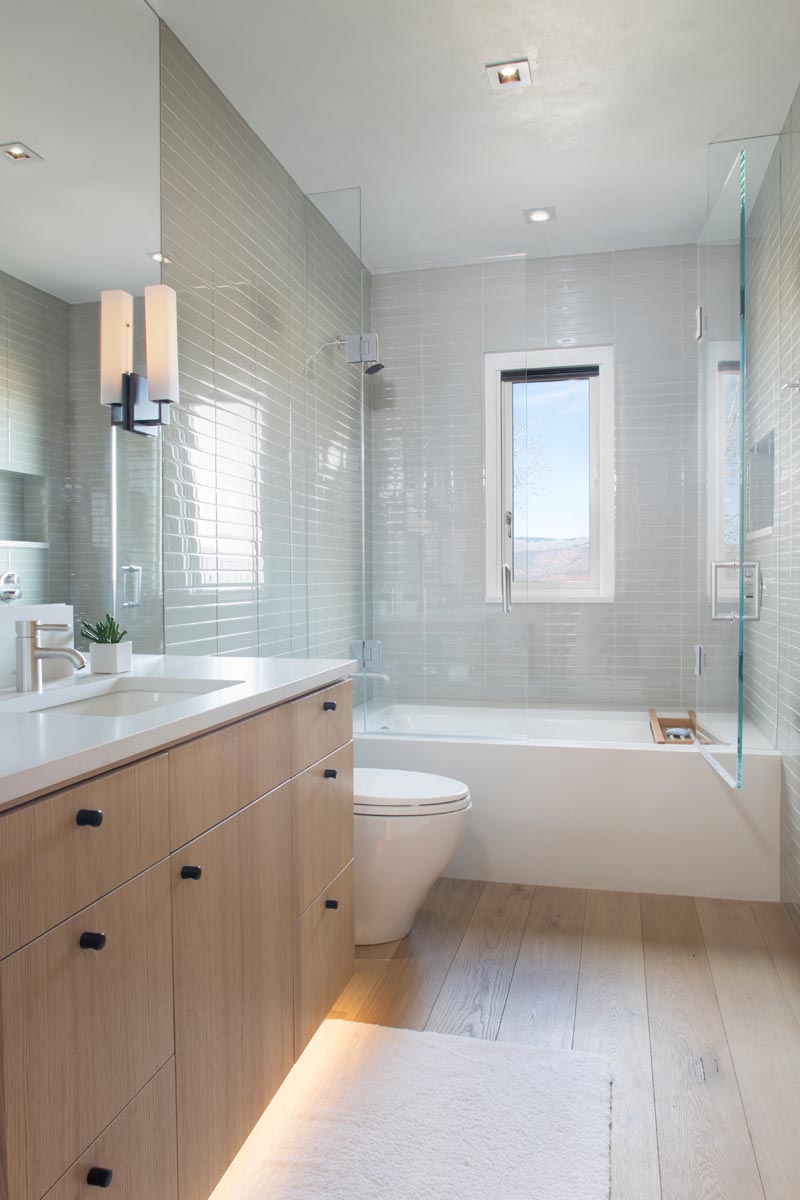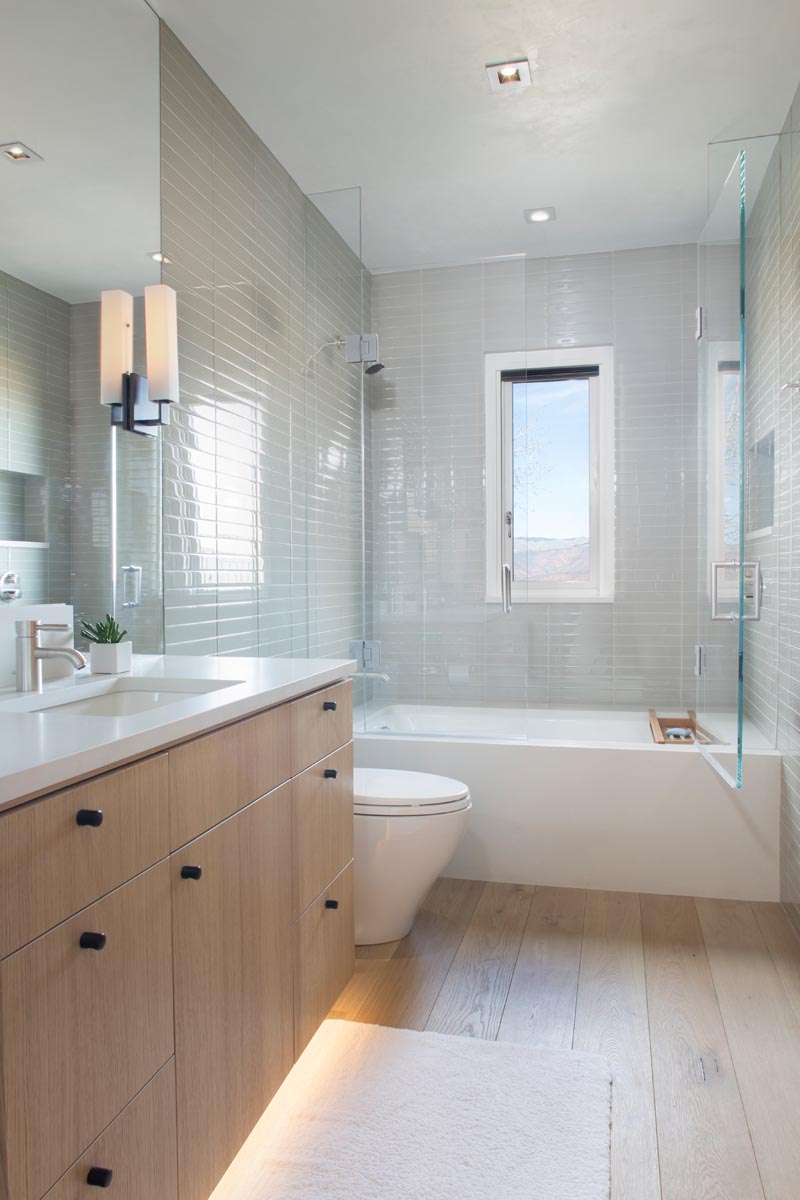 In the master suite that's located at the end of the hallway, there's another wood-burning fireplace, all of which were original to the house.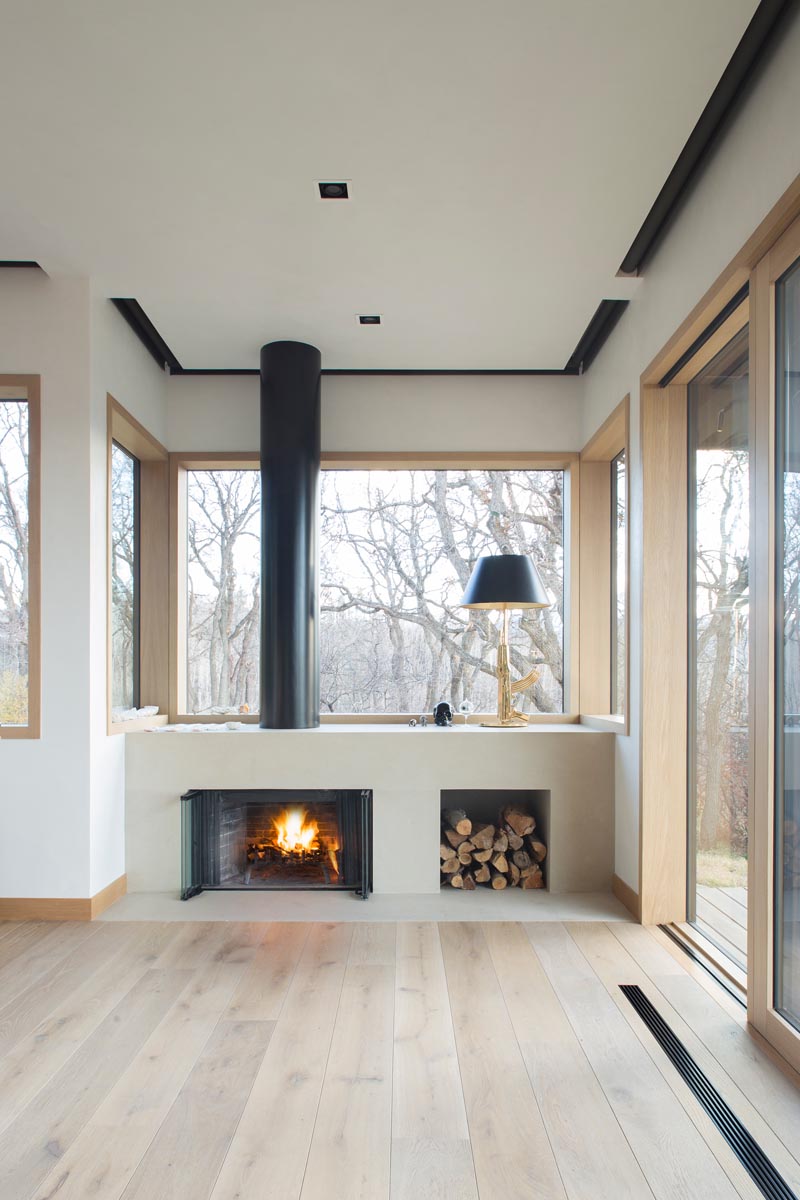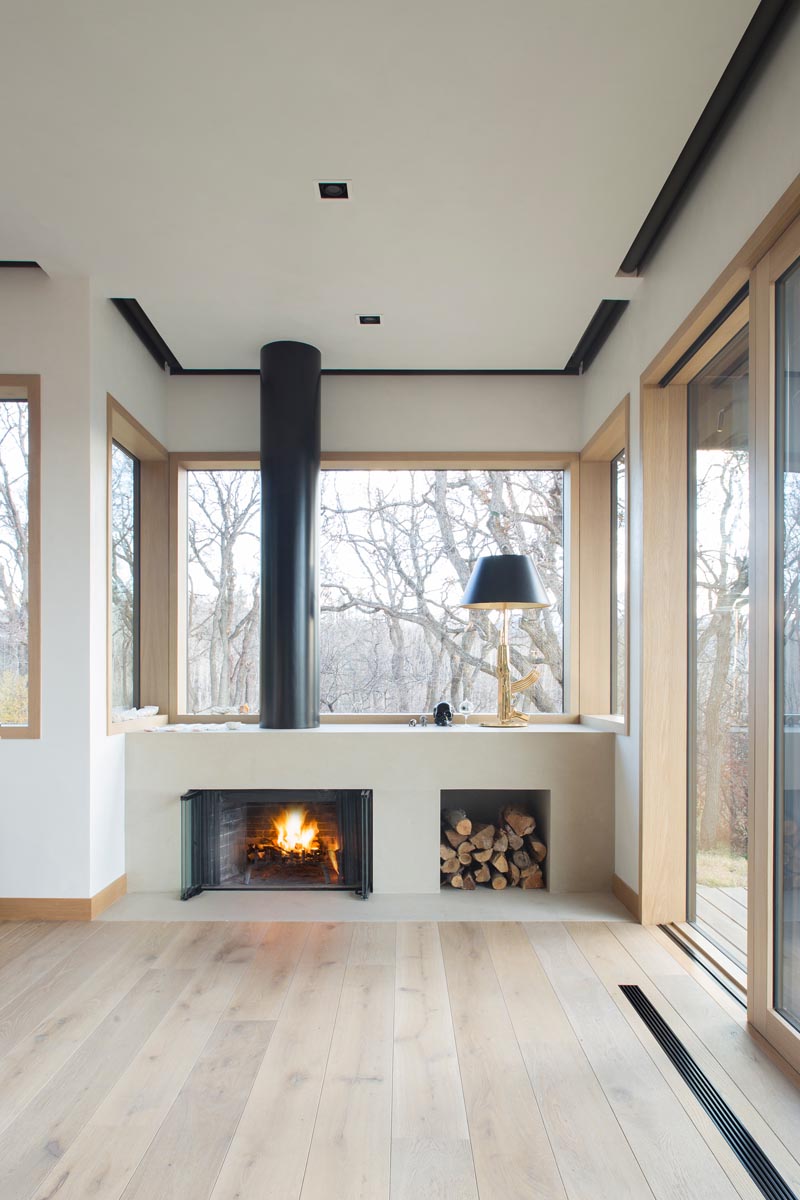 In the en-suite master bathroom, a wood vanity sits below a full wall mirror that reflects the light from the window, while the fireplace adds warmth and a sense of relaxation to the space.