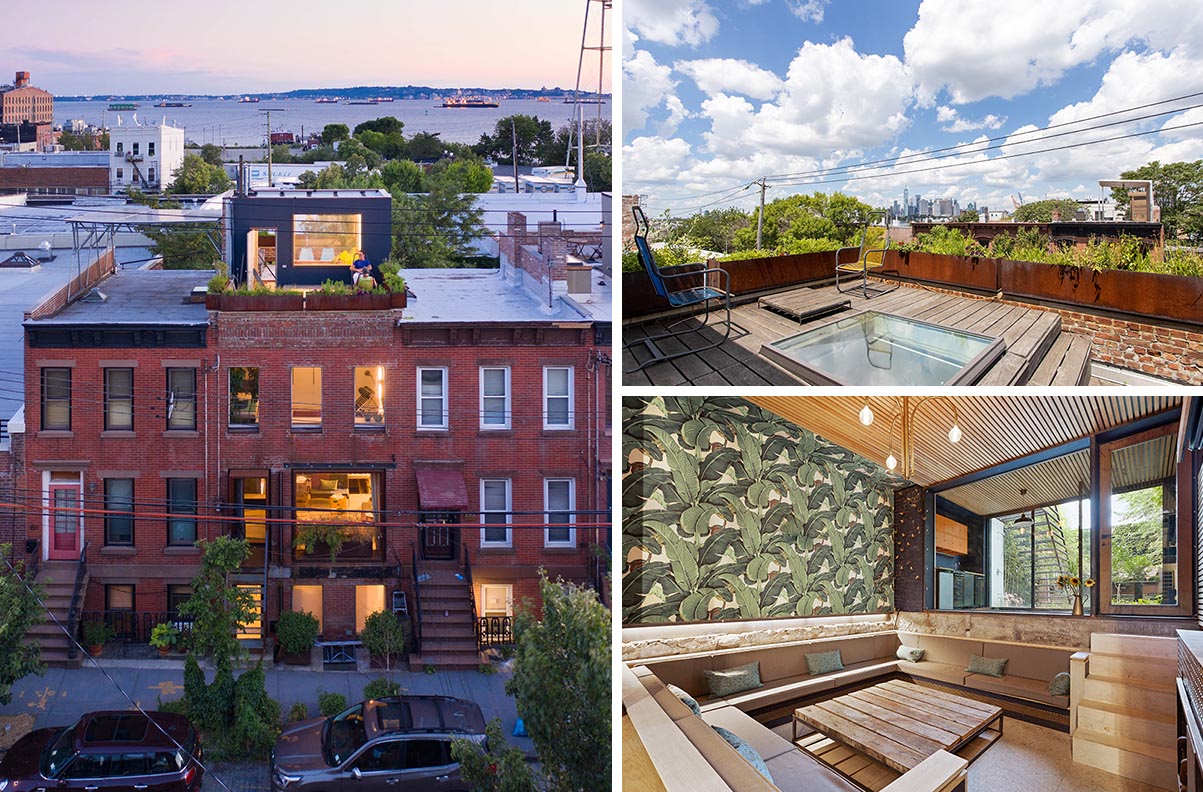 Architecture and interior design firm space4a, has completed the remodel of a brick home in the Red Hook neighborhood of New York.
The house has been designed for entertaining, both indoors and outdoors, and is influenced by architects and artists such as Jean Prouve, Eero Saarinen, Marcel Breuer, Dan Flavin, and Donald Judd.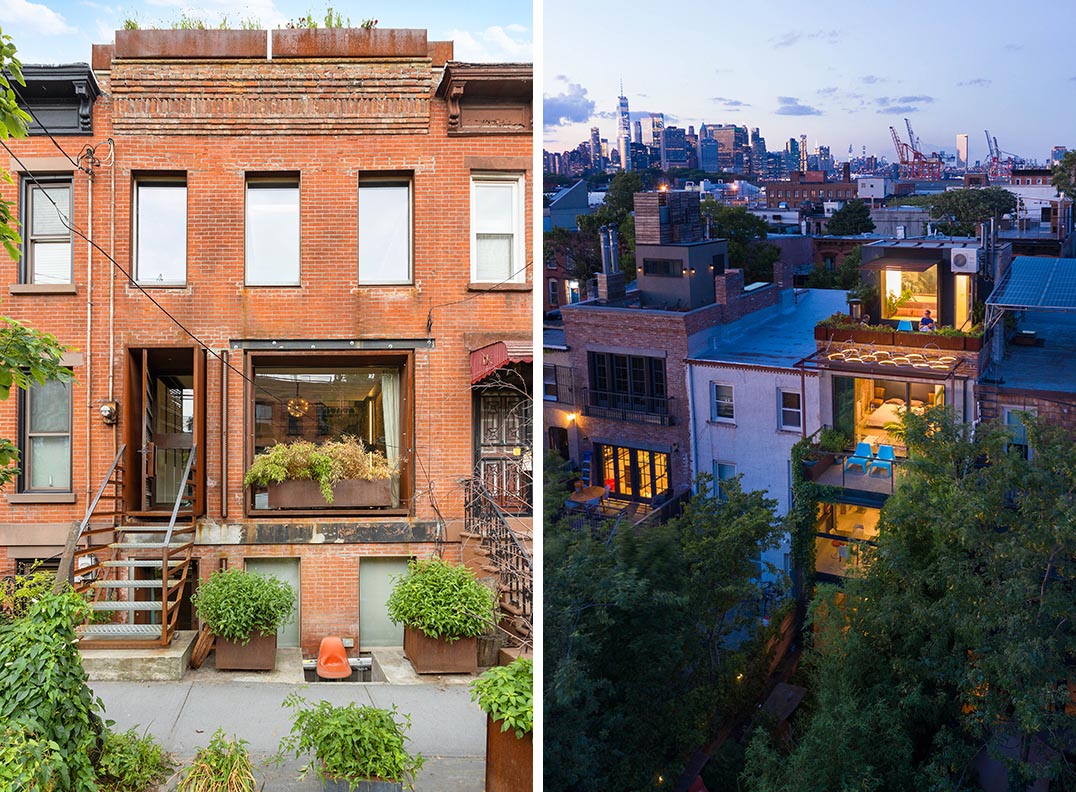 Inside, there's a living room that showcases the original brick walls, while a large picture window provides tree views. The living room connects with the kitchen, where there are a stainless steel island and a moveable wood bar.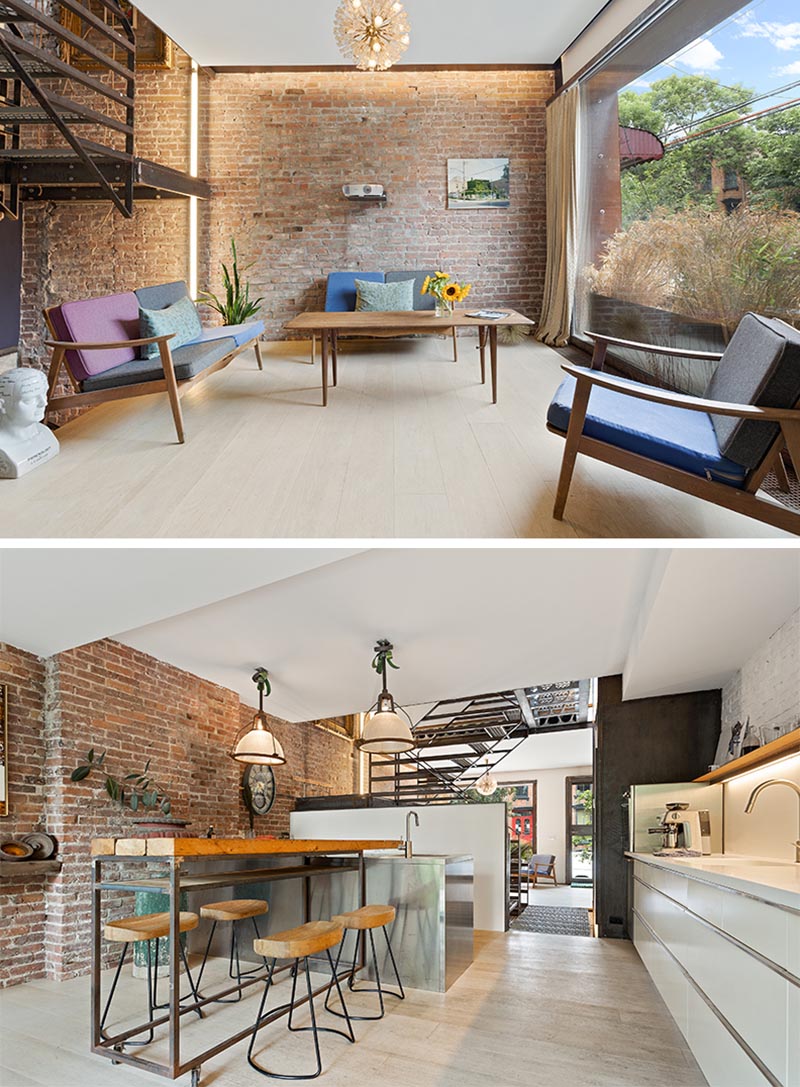 In the dining room, raw concrete wraps from the ceiling onto the wall and floor, while the glass walls allow natural light to filter through to the interior of the home.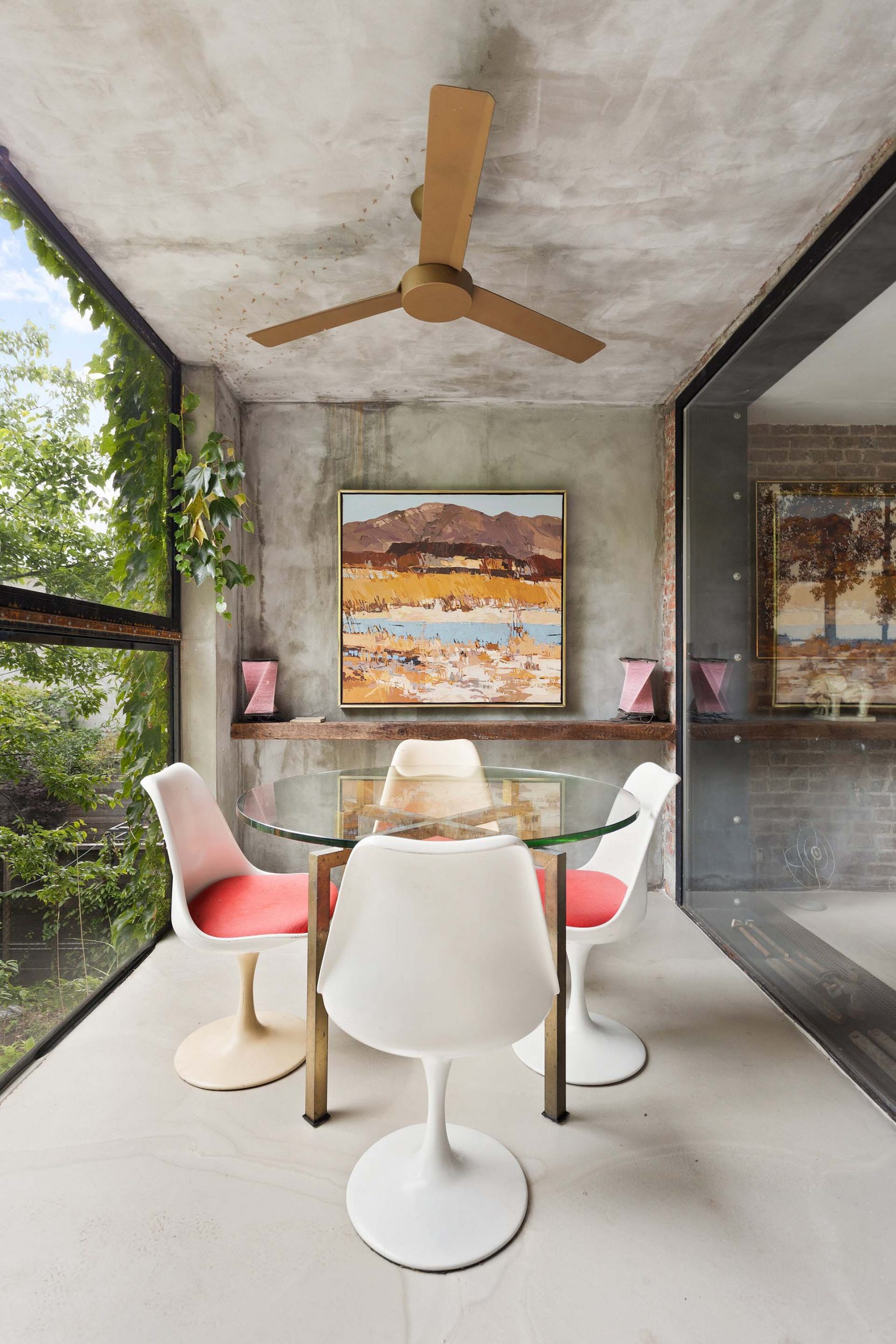 A sunken living room has been created on the lowest level of the home, and includes a wood ceiling that wraps around onto the wall, and extends outside.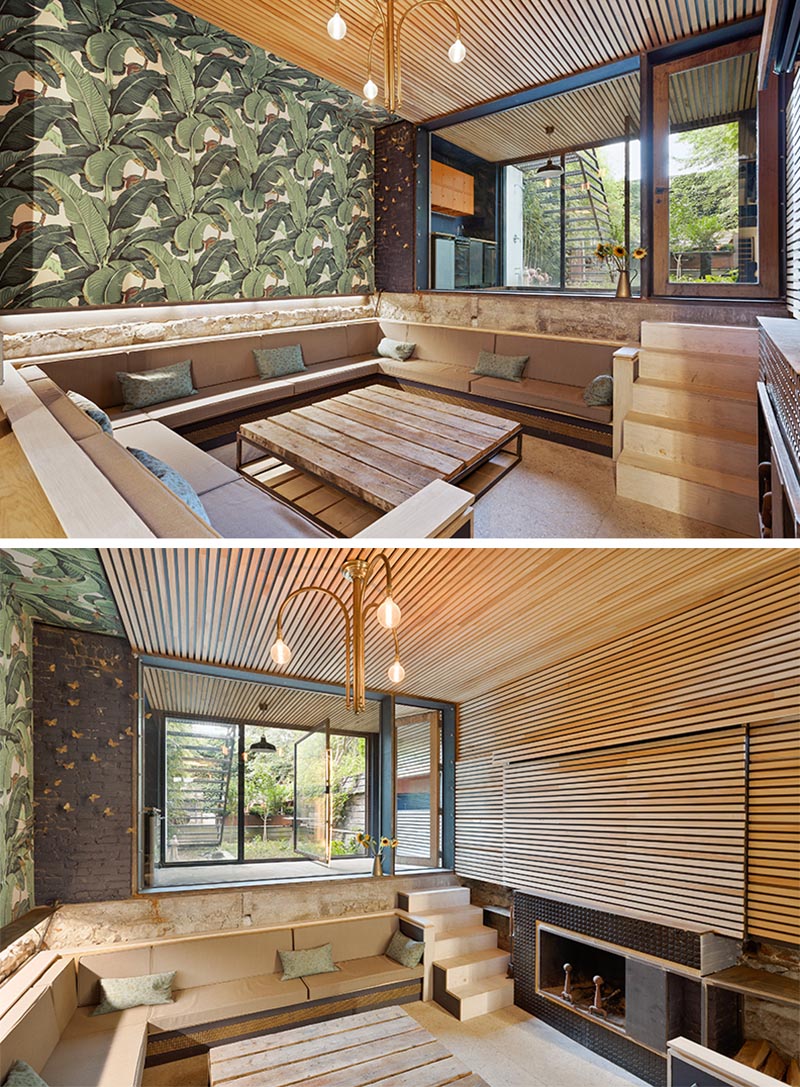 A sculptural steel staircase located in the center of the building connects all of the four storeys and allows for the use of the full width on each floor of the house.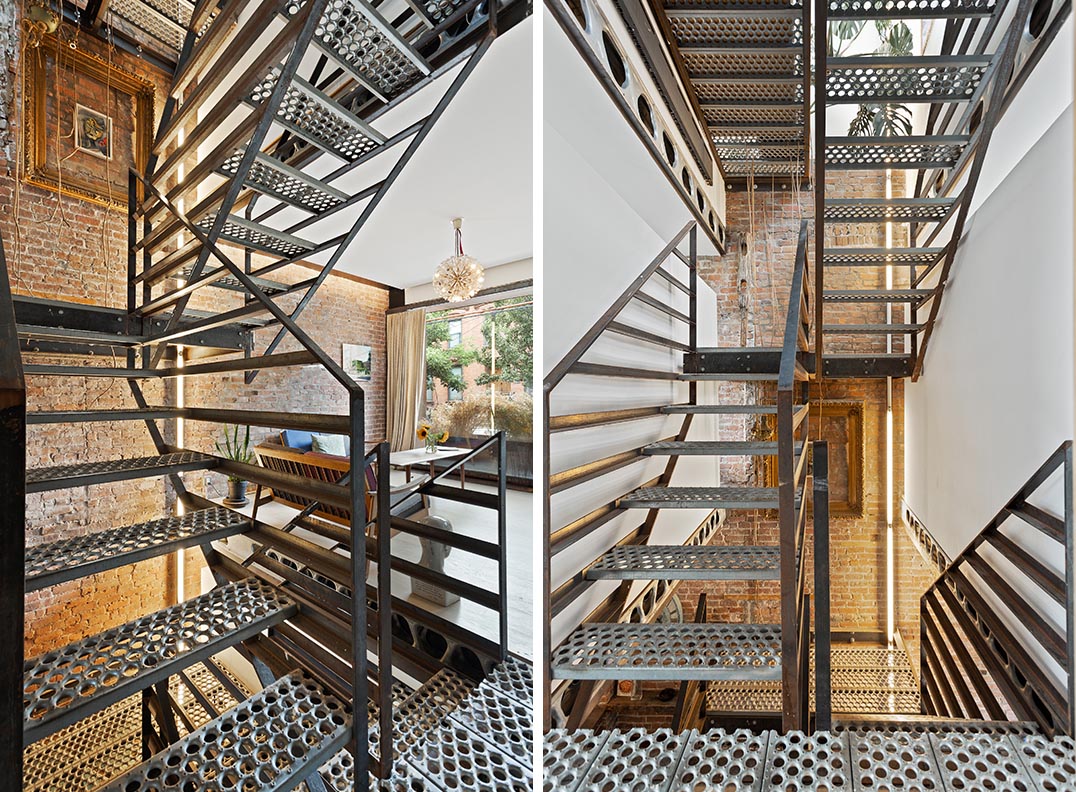 The primary bedroom has a deep blue accent wall behind the bed, while the bathroom is completely open to the bedroom, and includes a sunken bathtub with a rolling wood cover and a glass-enclosed shower.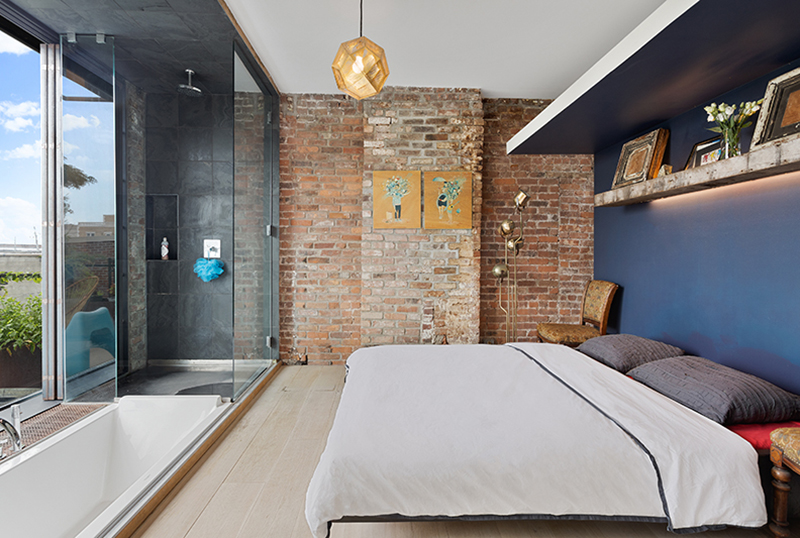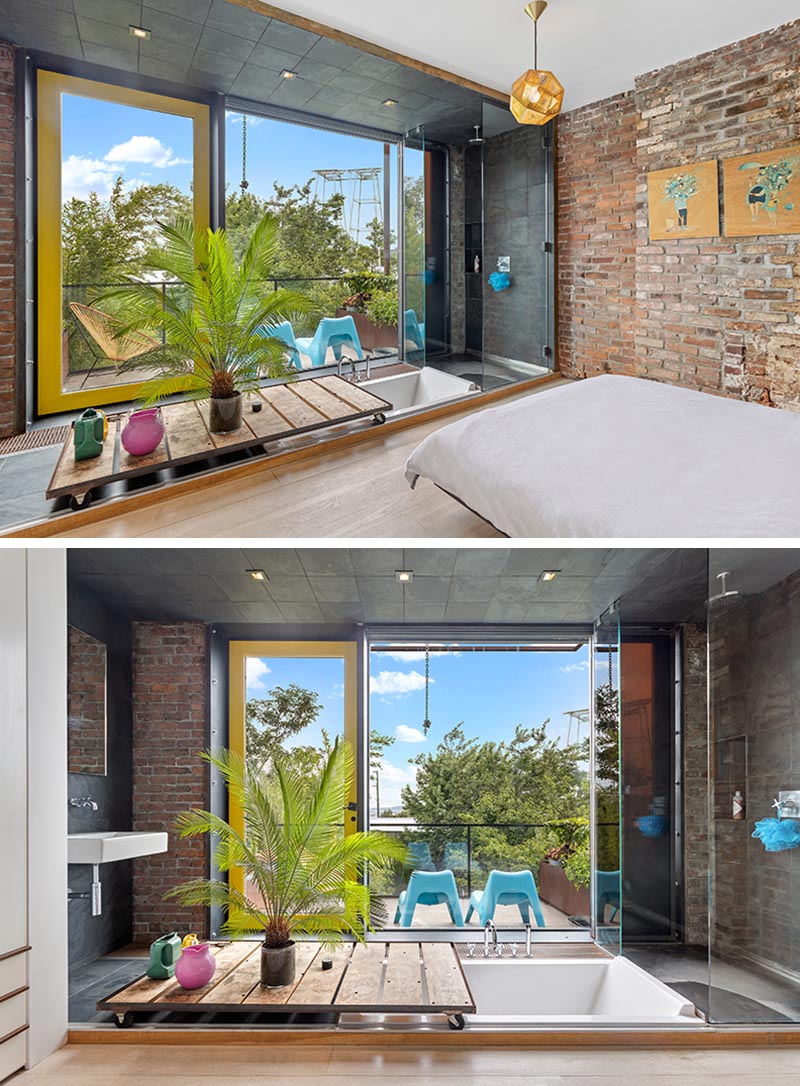 The home also has a variety of outdoor spaces, like a large alfresco dining area surrounded by plants, as well as a rooftop deck that provides city skyline views.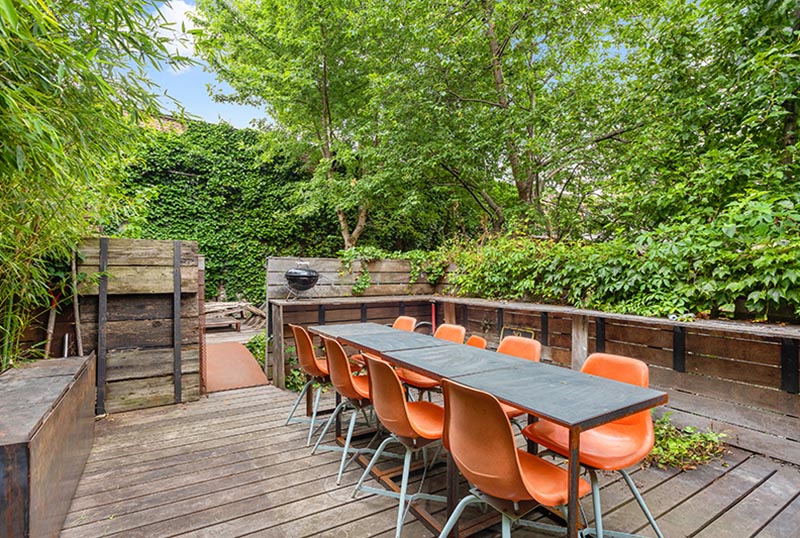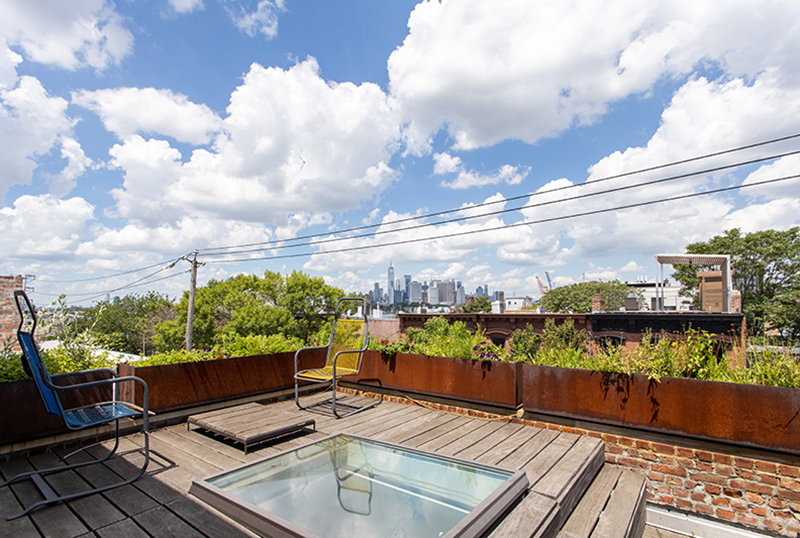 Here's a look at the section and floor plan of the home, which helps to explain the layout.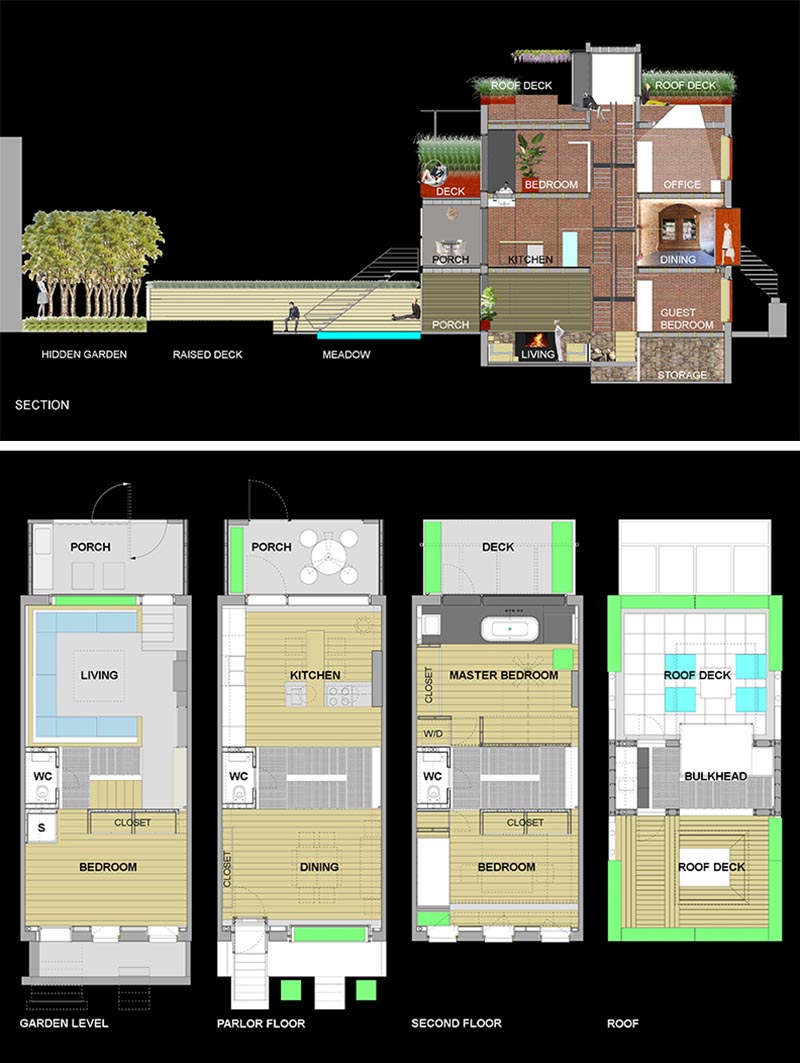 Photography by Chris Cooper and Russ Ross | Architecture and Interiors: space4a | Builder: Kowal Construction