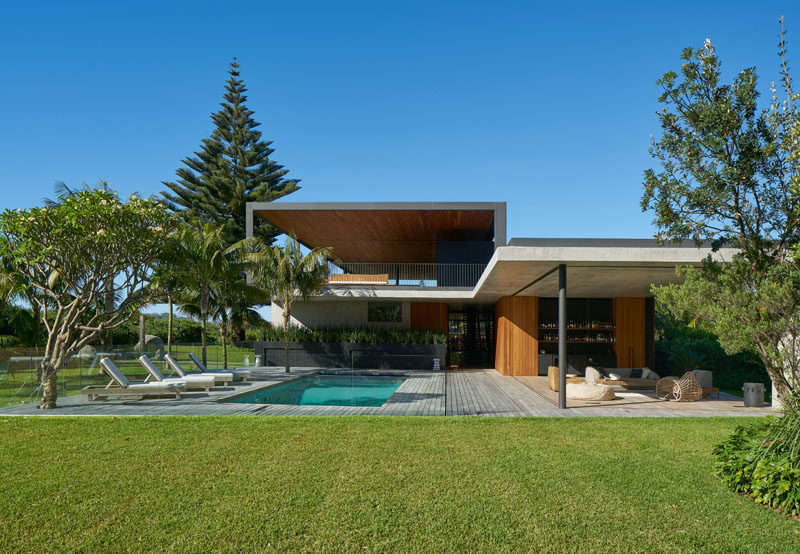 MCK Architecture & Interiors have recently completed a new modern house by the beach on the South Coast of Sydney, that's positioned to embrace the horizon of the Pacific Ocean.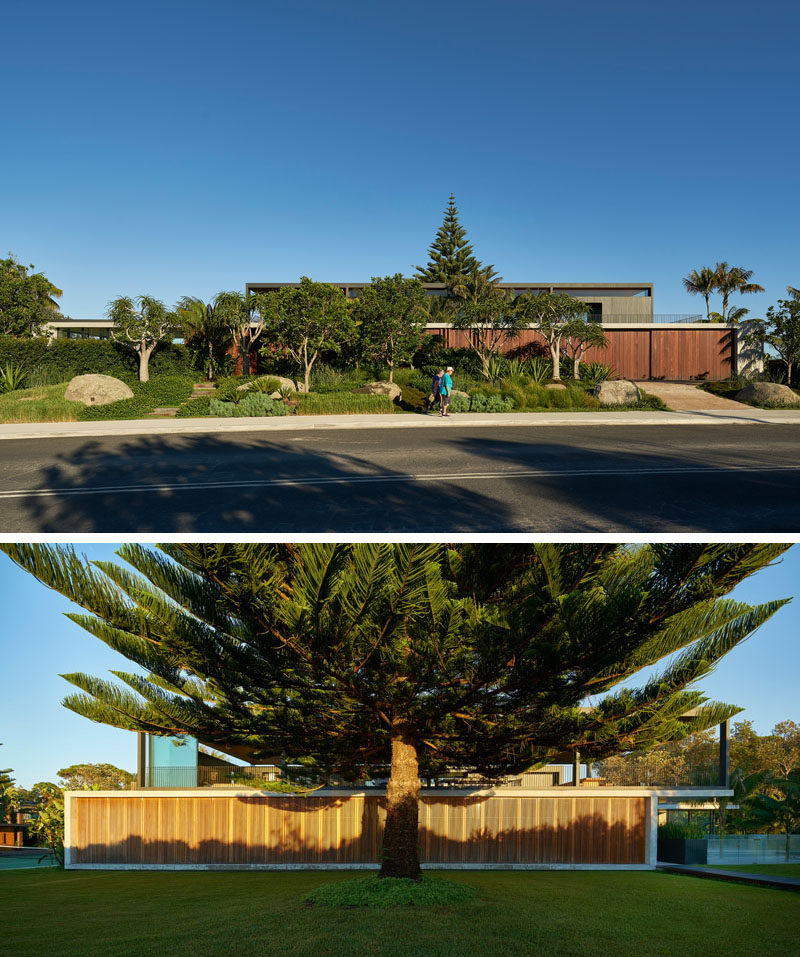 ---
The street facade of the house is clad with solid recycled timbers that deliberately open up where light and ventilation are required whilst maintaining privacy for the home owners. A lush garden along the street highlights the architecture within its dense foliage, and adds to the curb appeal of the home.
---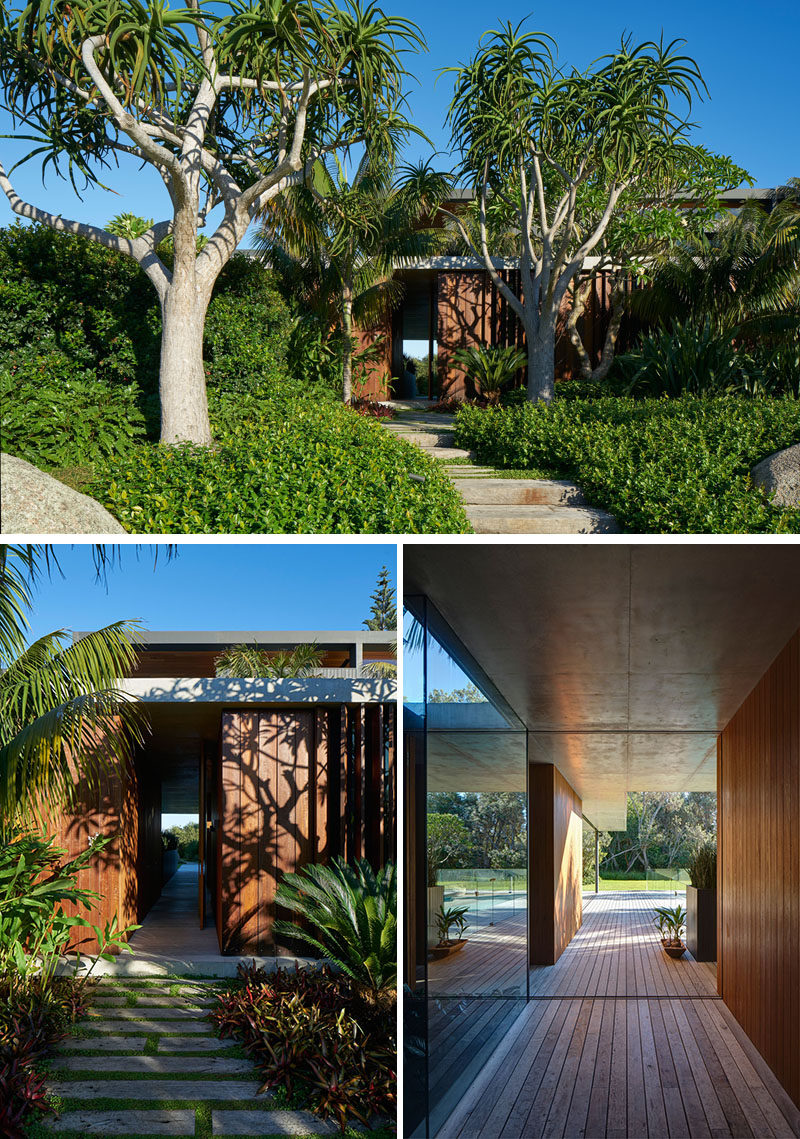 ---
The arrangement of the house has been designed so that the sleeping areas of the home are on the lower floor, while the interior social spaces, like the living room and kitchen, are located on the upper floor to take advantage of the view.
---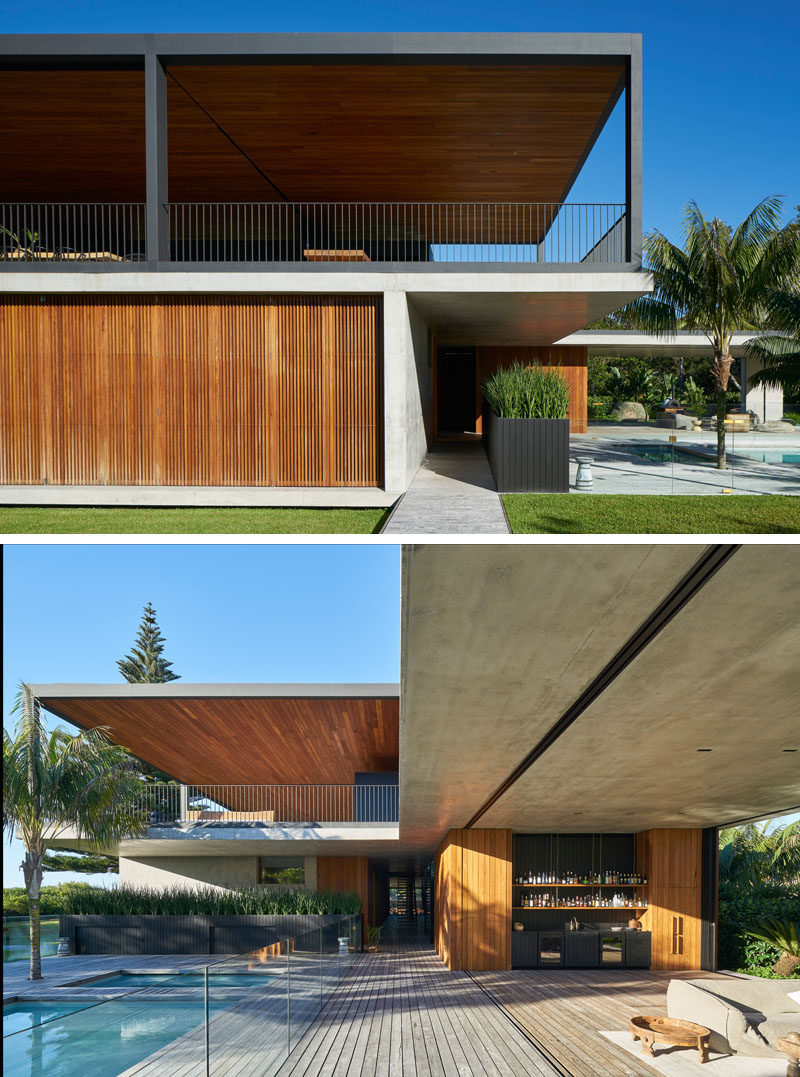 ---
A covered outdoor lounge area with a bar provides a place to enjoy the indoor / outdoor lifestyle by the pool, and if the weather turns, it can be closed off and protected from the elements.
---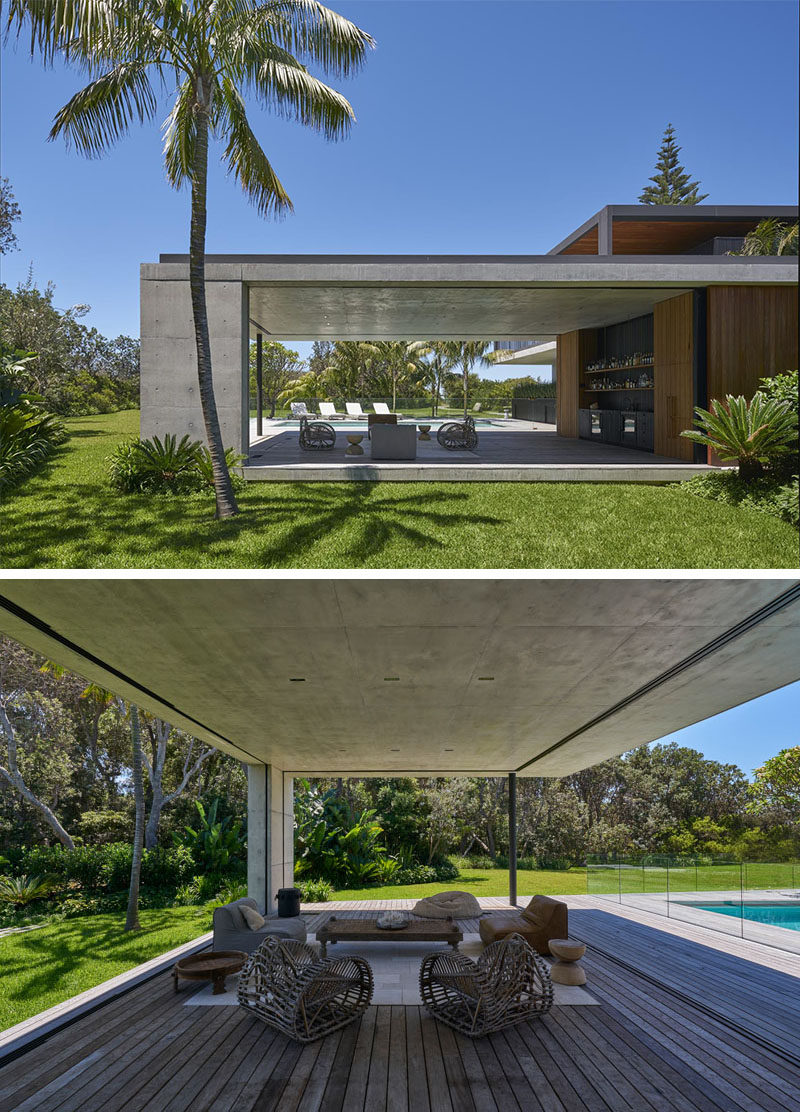 ---
Upstairs, there's a sunken lounge in the living room, that has large sliding glass doors that help to create air flow within the house.
---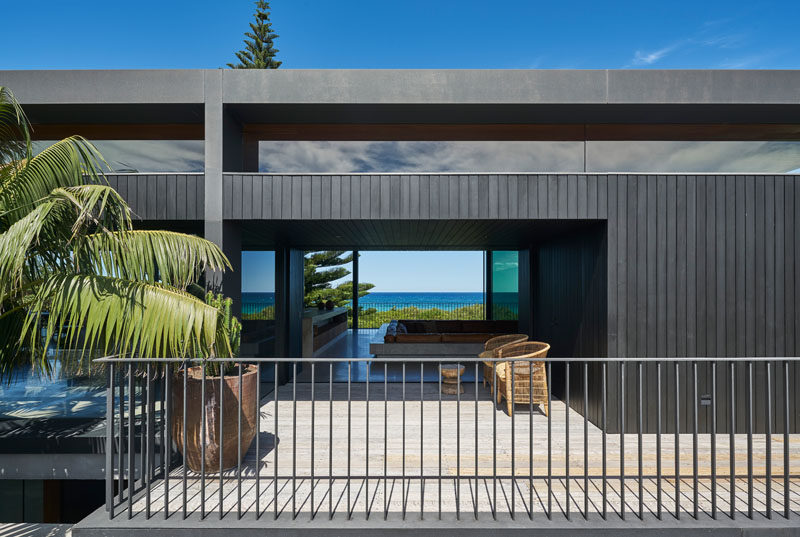 ---
Off to the side of the interior living spaces is a large covered deck for outdoor dining that looks out to the ocean.
---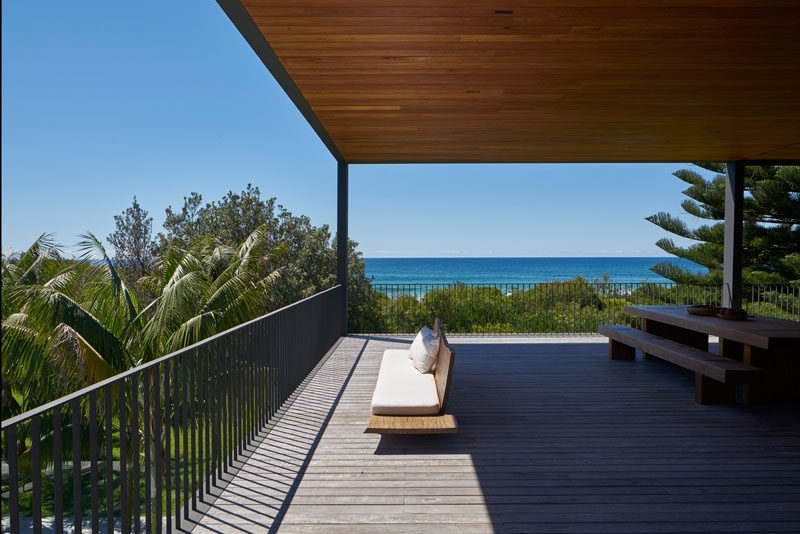 Photography by Michael Nicholson Photography | Architects: MCK Architecture & Interiors | Lead Architect / Designer: Steve Koolloos | Project Architects: Maki Yamaji, Sam Gleeson, Rowena Marsh | Builder: Join Constructions | Engineer: Van Der Meer Consulting | Landscape: William Dangar | Hydraulic Engineer: ITM Design | Planner: Mersonn | Lighting Consultant: Electrolight | Automation Consultant: Smart Home Solutions
---