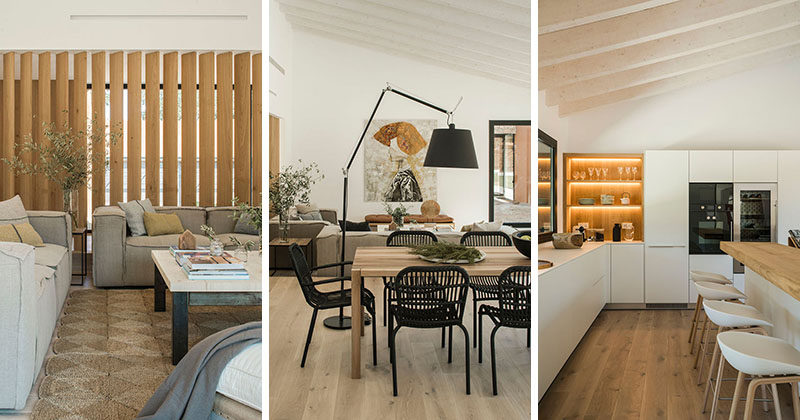 Interior designer Susanna Cots, has completed her latest project, the contemporary interior of a house that's located in the Empordà region of Barcelona, Spain.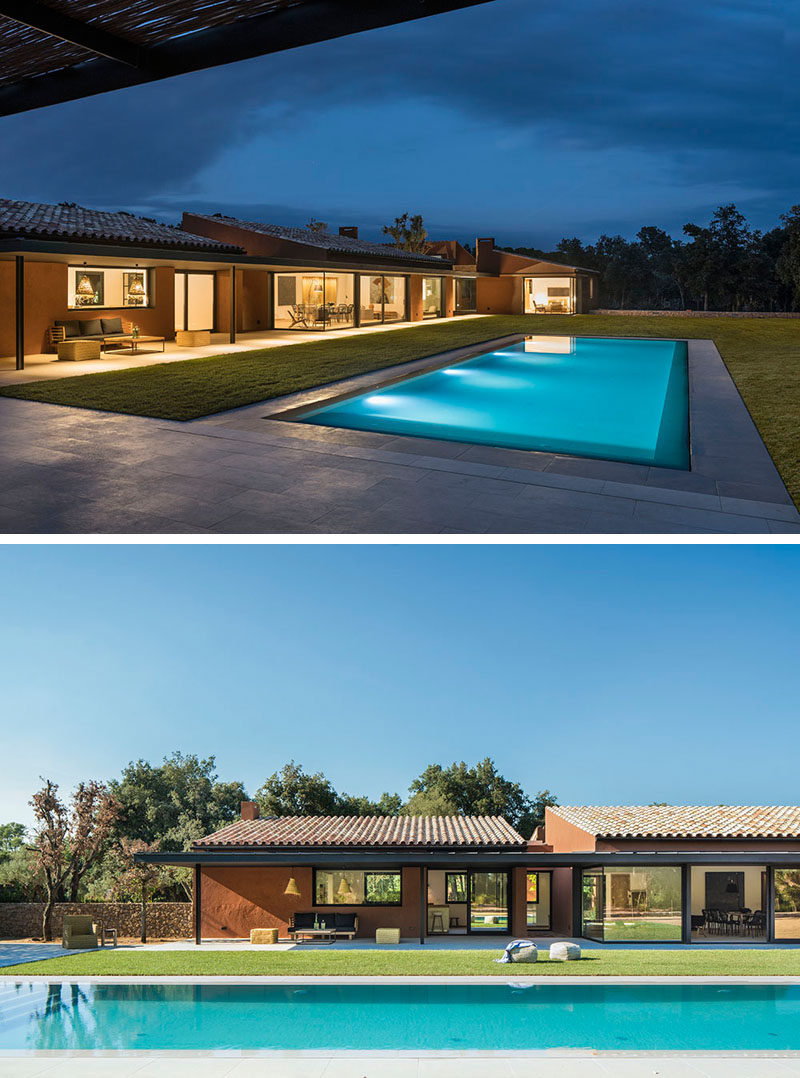 ---
Inside the home, an angled wood partition separates the living room from the hallway. The use of natural colors, textures and fibers in the living room creates a relaxed environment.
---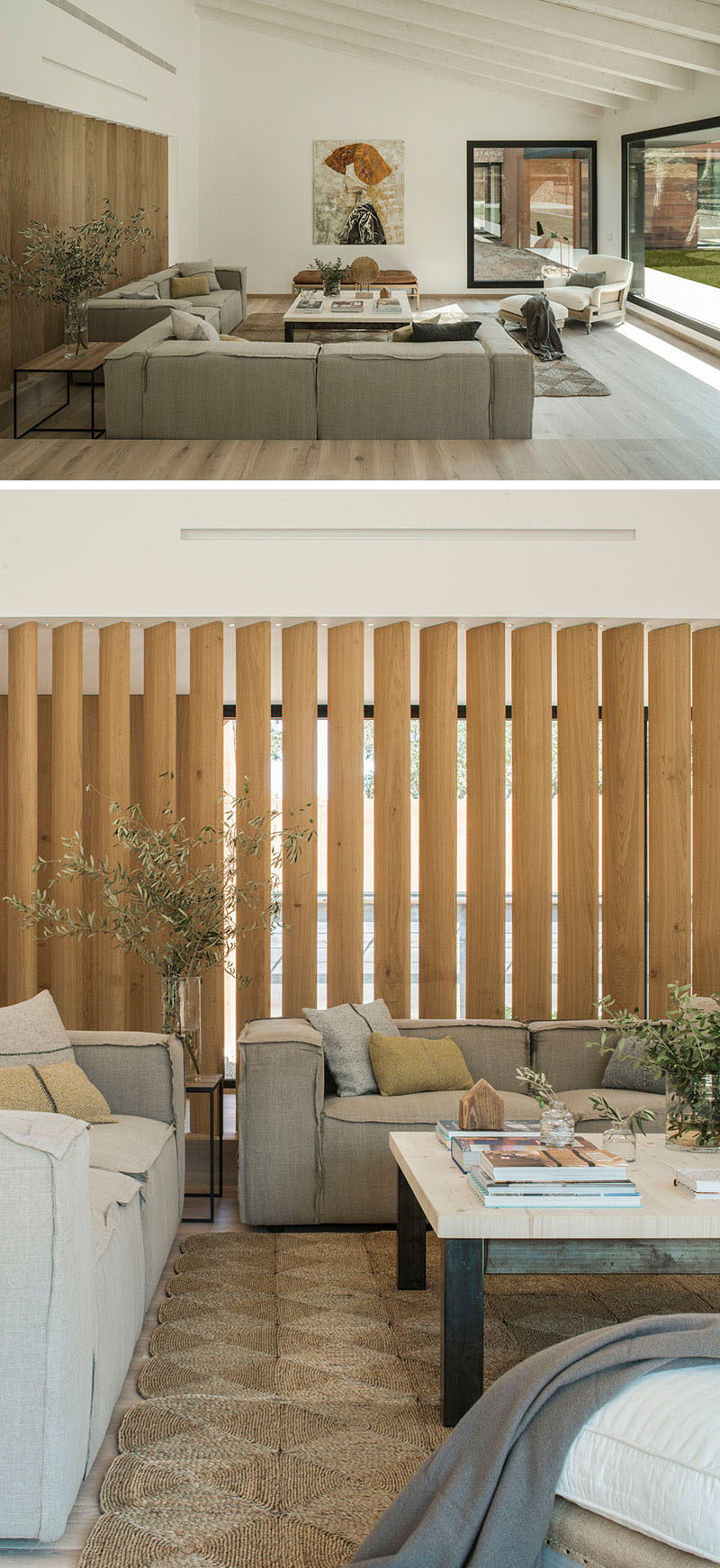 ---
Behind the living room is the dining room, where a wood dining table is surrounded by black dining chairs.
---

---
In a light-filled corner of the house, a small sitting area sits in front of large windows that provide a view of the landscaped lawn.
---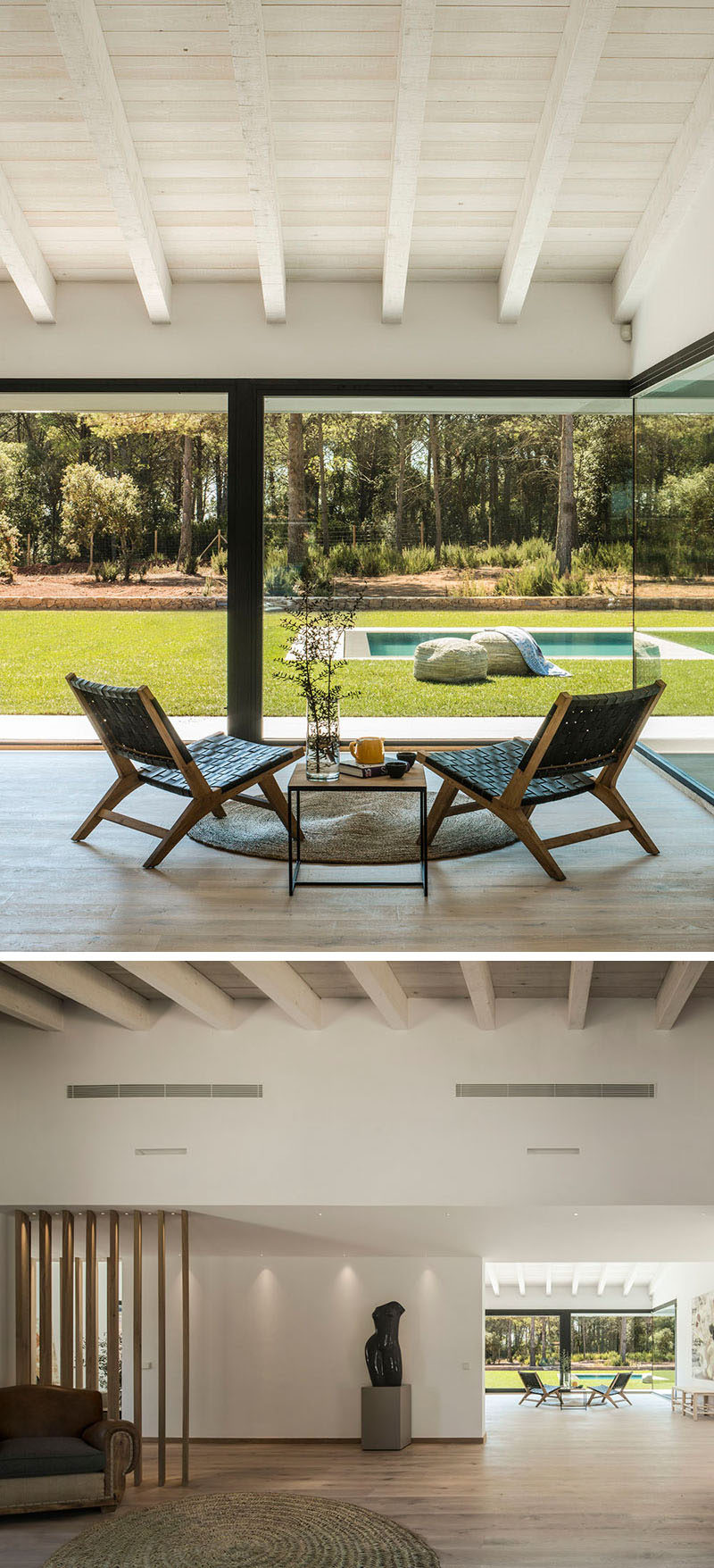 ---
In the kitchen, a sloped ceiling creates a feeling of space, while the kitchen has been split up into three different work areas with a long wood bar top and island positioned in the middle. Throughout the kitchen, white minimalist cabinets are the main storage elements, while exposed wood shelving with back-lighting highlights a few favorite items.
---

---
A wall of floor-to-ceiling windows with a view of a courtyard line the hallway that leads to the various areas of the home.
---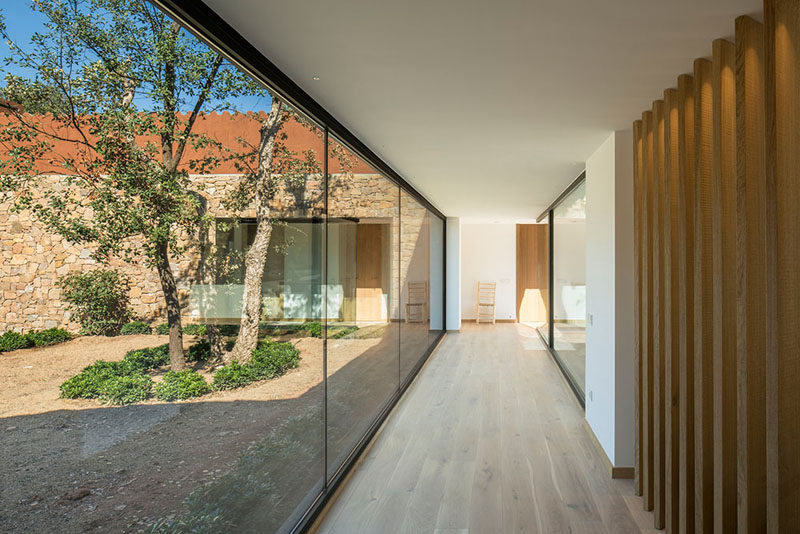 ---
In this bedroom, simple furnishings help to create a sense of openness, while a sitting area has views of the backyard and swimming pool. A black-framed door gives the bedroom direct access to the outdoor spaces.
---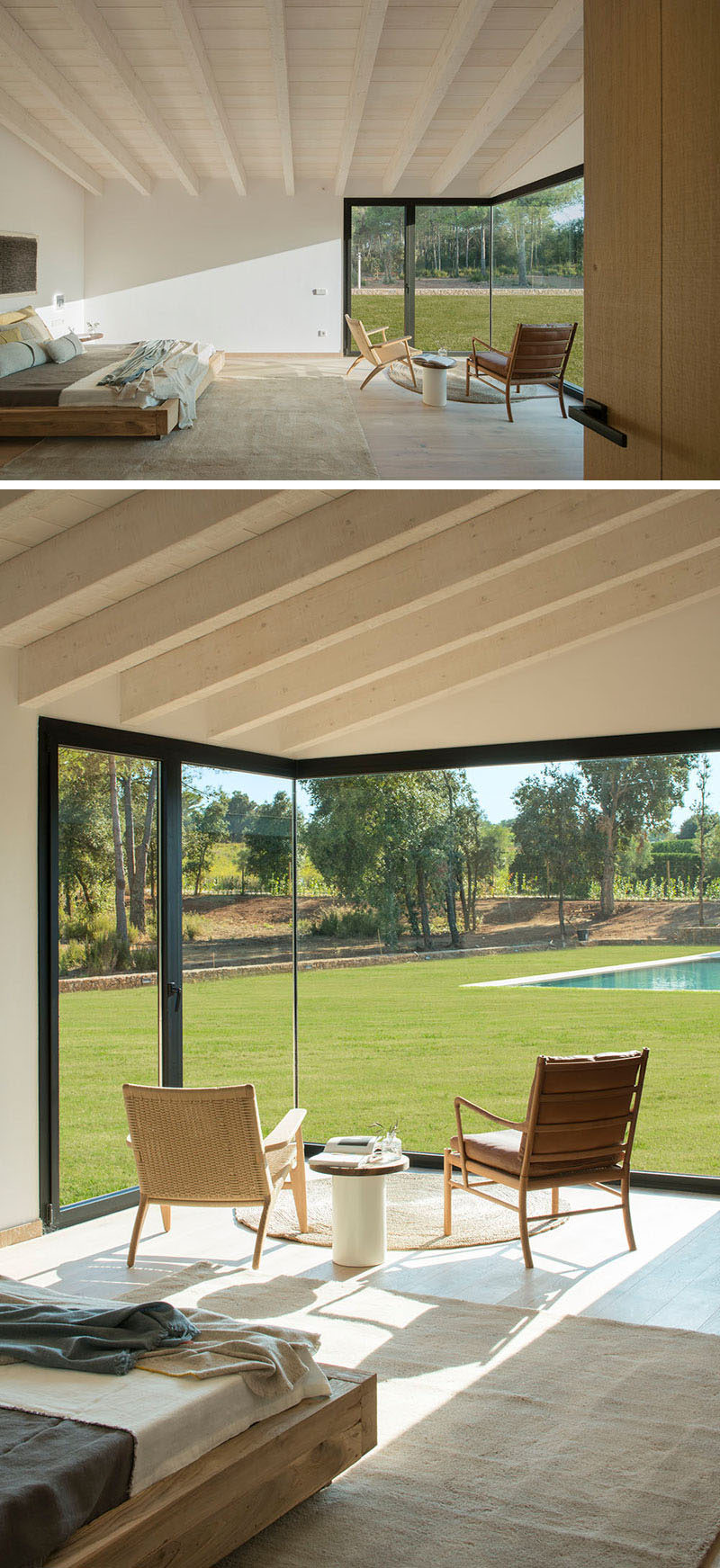 ---
In the bathroom, built-in wood shelving with back-lighting provides a place to store bathroom items, while a freestanding bathtub sits against the wall. Opposite the bathtub is the toilet and shower that are separated by a glass shower screen, and next to the bathtub is a floating vanity.
---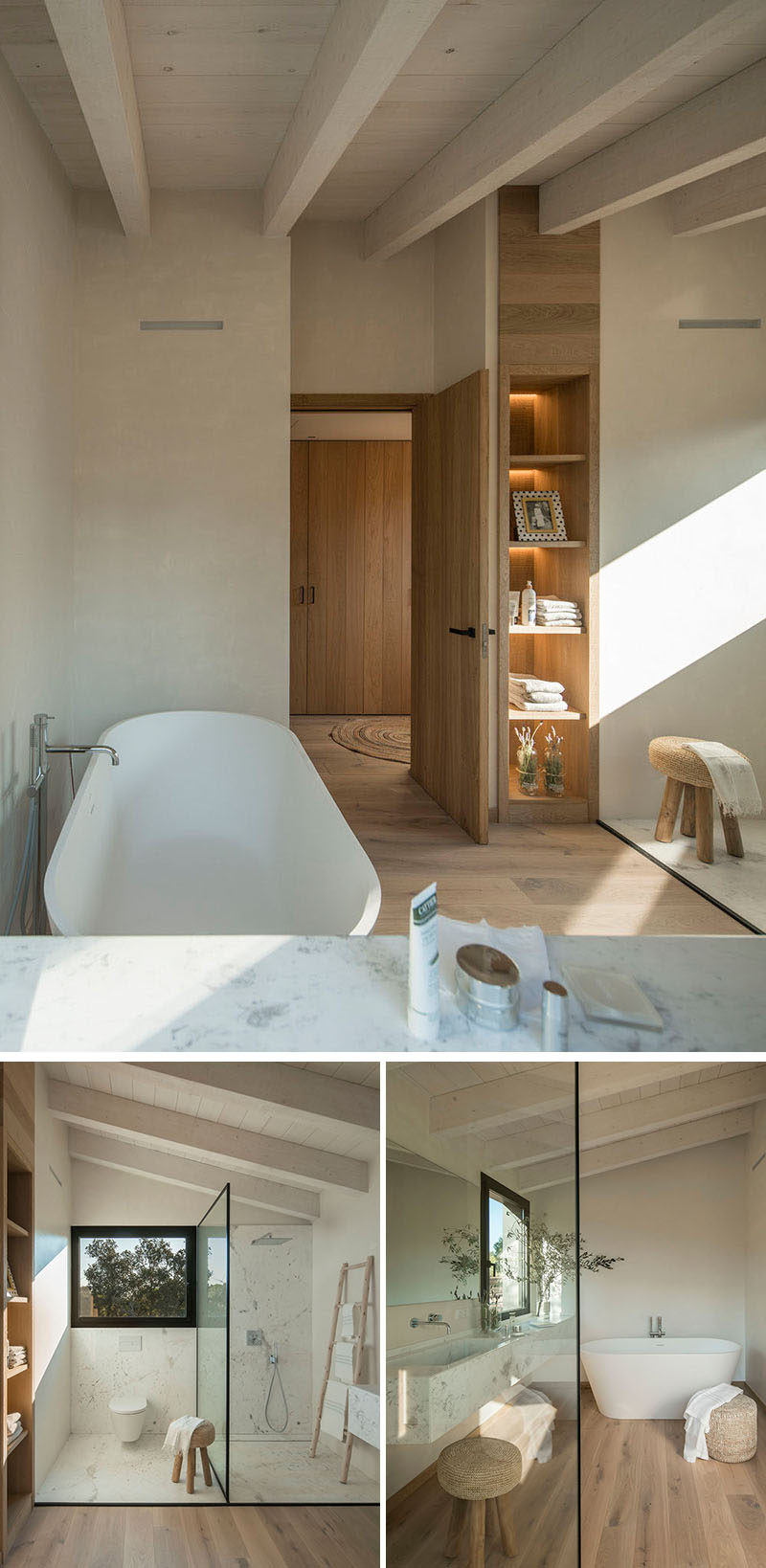 ---