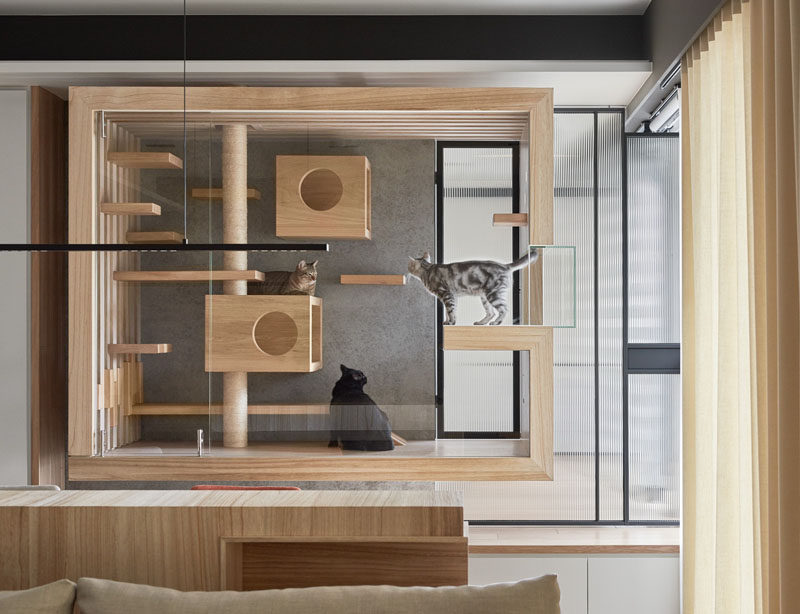 Interior design firm INDOT have designed a custom, built-in modern cat enclosure for their clients, who wanted to have a dedicated space for their four adopted cats to enjoy.
The glass box with a wood slat surround and multiple doors, is supported by iron pipes, and is suspended to allow the cats to be able to see out of the window and over the balcony.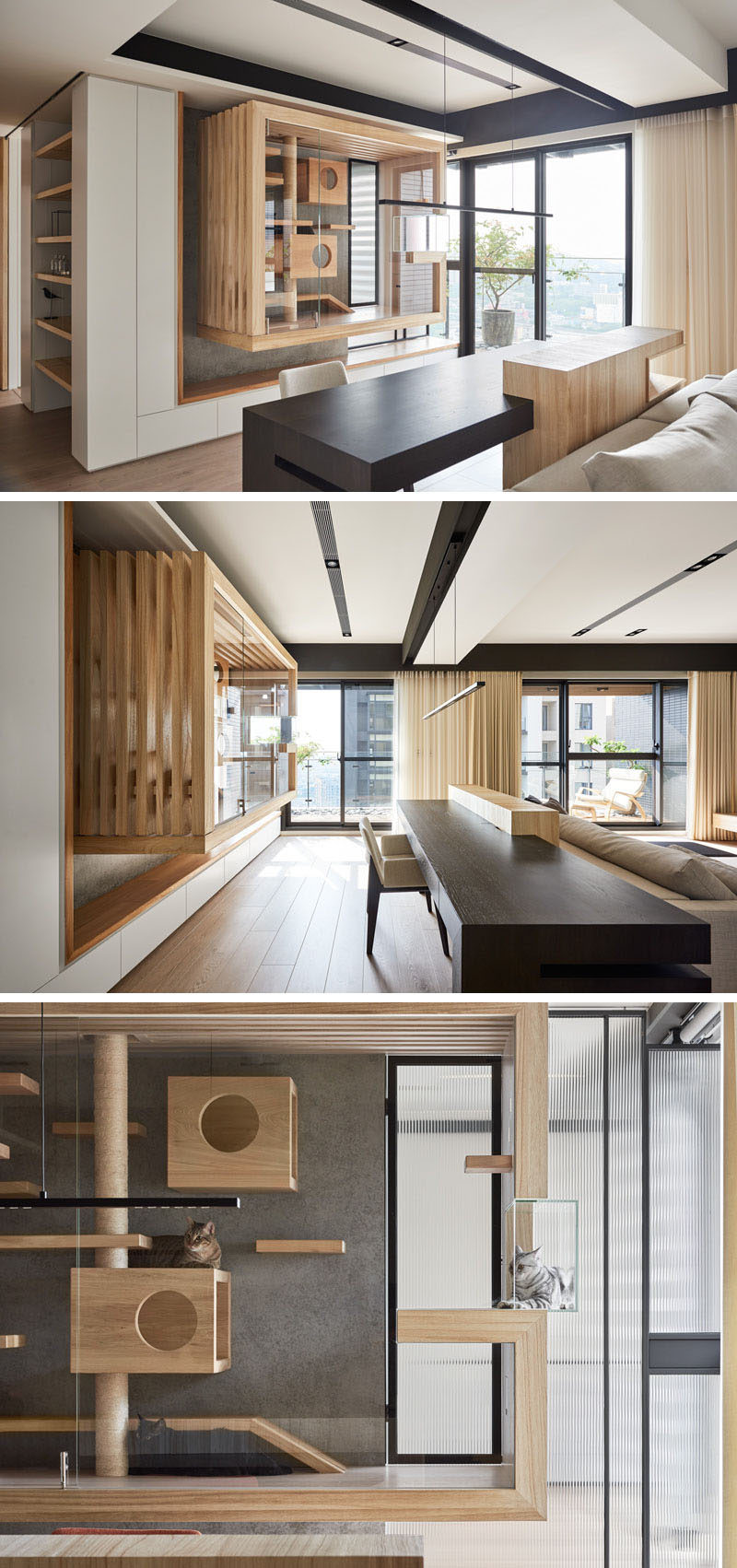 ---
At one end of the enclosure there's a small glass box that protrudes away from the enclosures wall, to give the cats a place to lay and see the world around them. The enclosure also allows the cats to hide away when the home owners puppy gets a bit excited.
---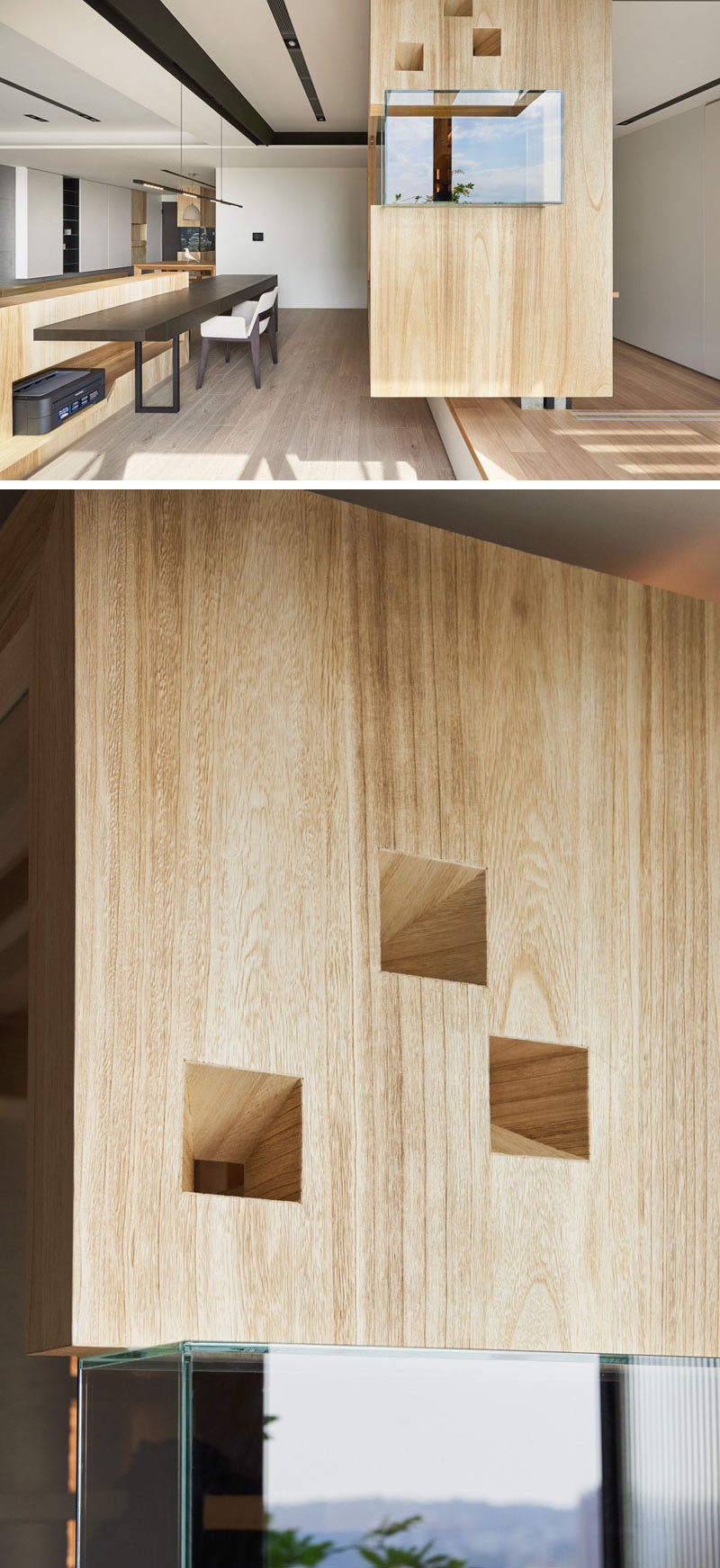 ---