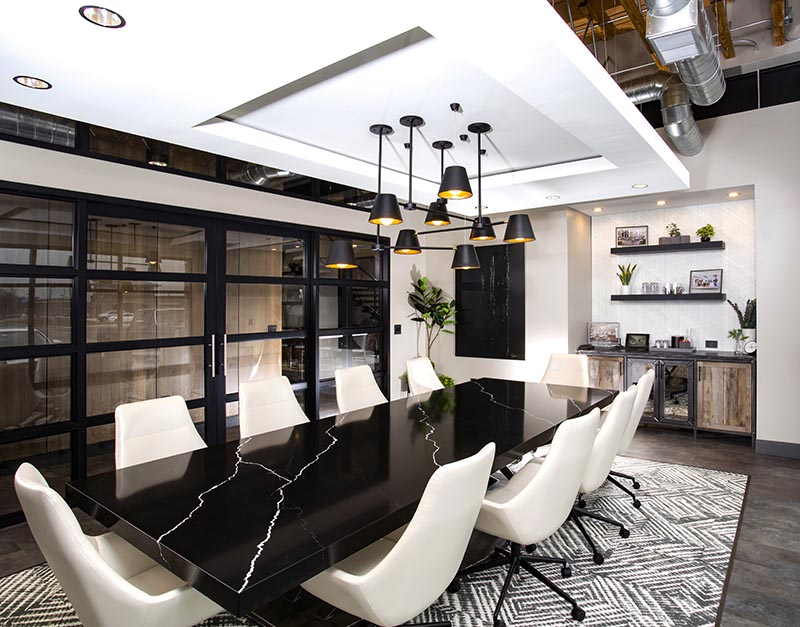 As part of their own new headquarters in Crown Point, Indiana, design firm Interior Image Group (IIG), created a conference room with glass walls and a suspended ceiling.

The conference room, which is located just off the lobby, makes use of a suspended ceiling to partially hide the exposed ducting above and allow for the addition of lighting.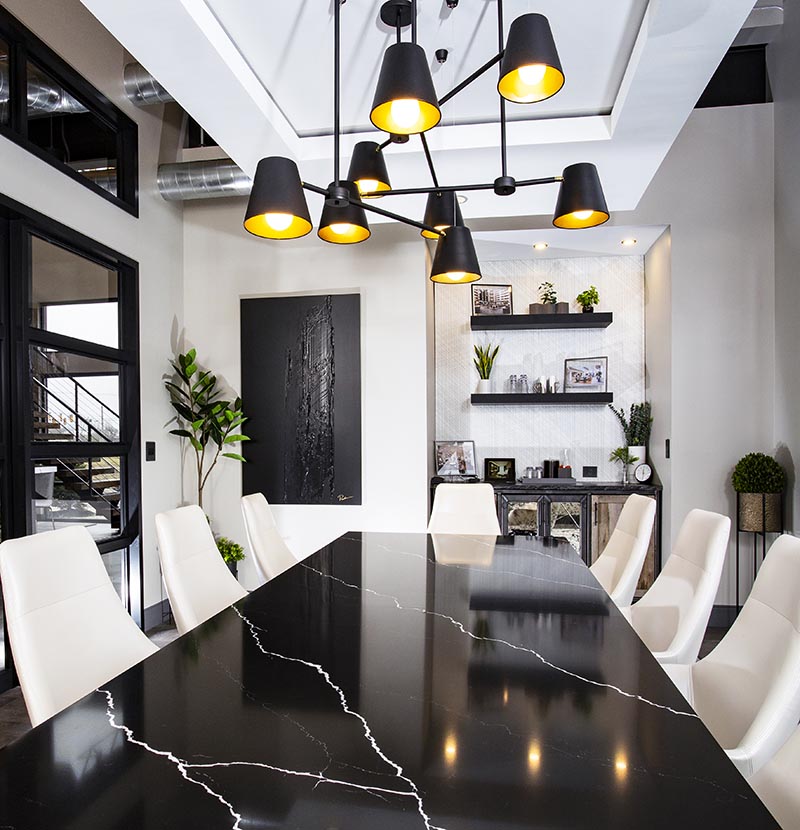 The focal point of the conference room is a statement light fixture that suspends directly over the 12-foot-long quartz conference table.

In addition to the black lighting, recessed can lights have also been included in the suspended ceiling, helping to highlight each end of the table.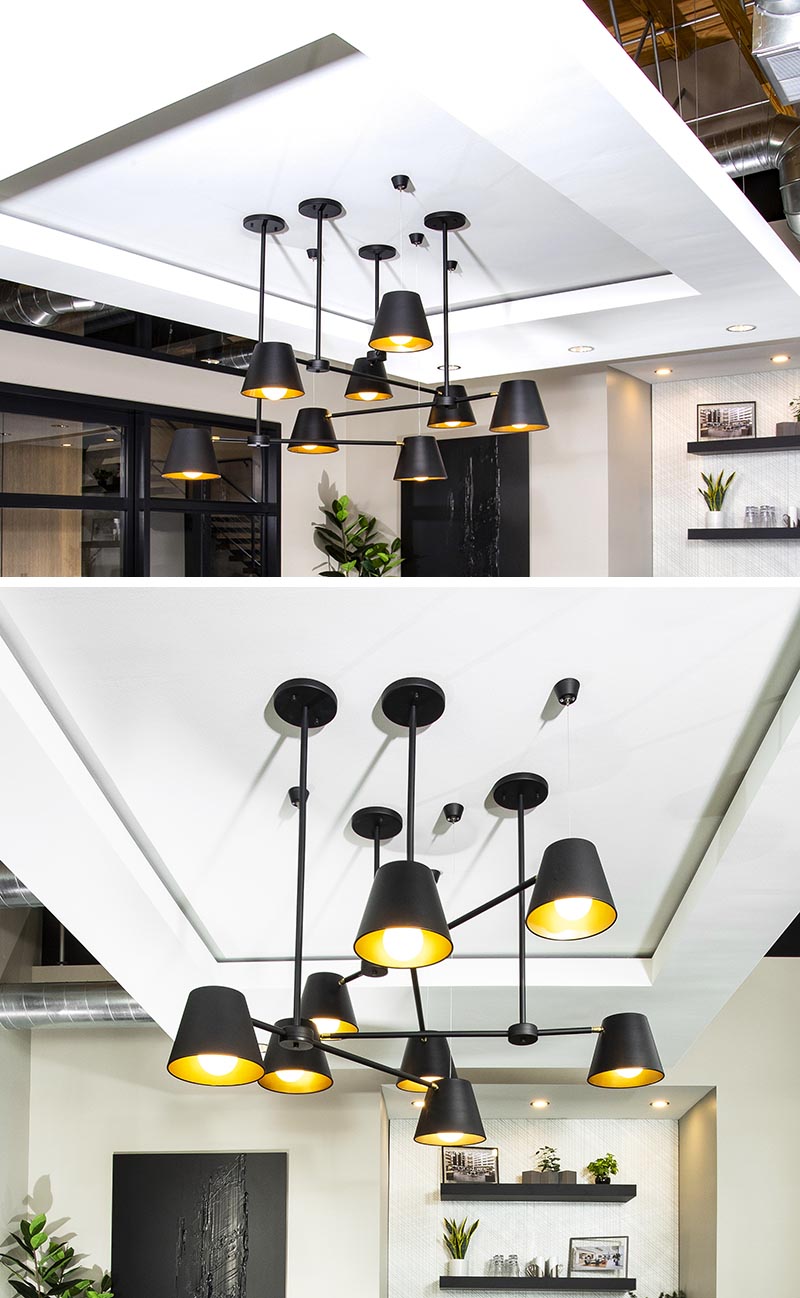 Photography by Royce Photography | Interior Design: Interior Image Group (IIG) | IIG Project Team Members: Patti Tritschler (President and CEO), Patrick Tritschler (CDO), Keith Roy (Principal), Allison Drwiega (Sr. Interior Designer), Jillian Schuck (Sr. Interior Designer), Kristy Sanchez (Procurement Project Manager) | General Contractor: ICS | Architect: Rohn Associates | Engineering: MECA Engineering Corporation