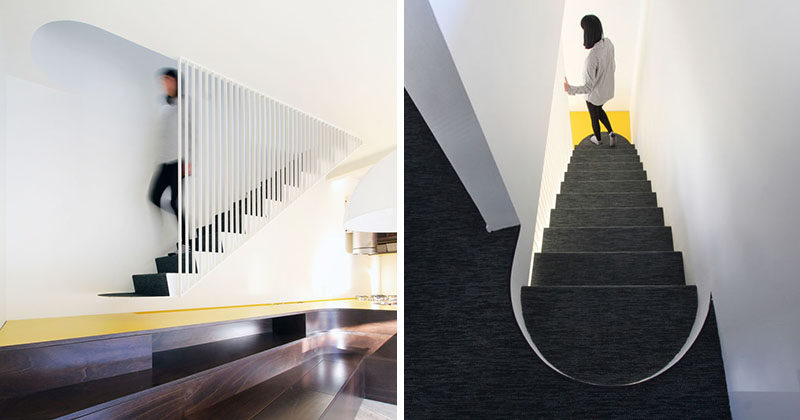 Architect Francesca Perani has collaborated with Bloomscape Architecture to complete the renovation of a 1970's Italian villa, and as part of the re-design of the house, they installed a new staircase.

---
The white painted metal suspended stairs, which are located in the same space as the kitchen, are accessed via the extended kitchen counter and the built-in storage bench used in the dining room.
---

---
The stairs have curves at each end of the stairs and grey carpet, that both help to create a soft appearance, yet at the same time the stairs provide contrast to the bright white walls.
---

Photography by Francesca Perani | Architectural collaborators: Laura Belotti (architect), Marina Martello (architect), Anna Noris (junior architect), Marco Rizzi (junior architect) | Photography styling: Ilenia Perlotti designer
---