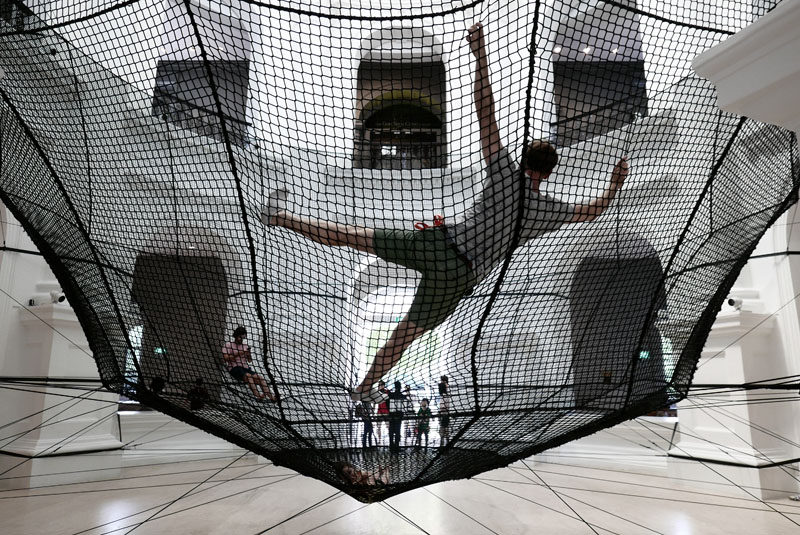 Atelier YokYok were commissioned by the National Museum of Singapore to create an interactive installation for the space under the main dome of the building.
The designers came up with the concept of a large net that when suspended, forms the shape of an inverted dome.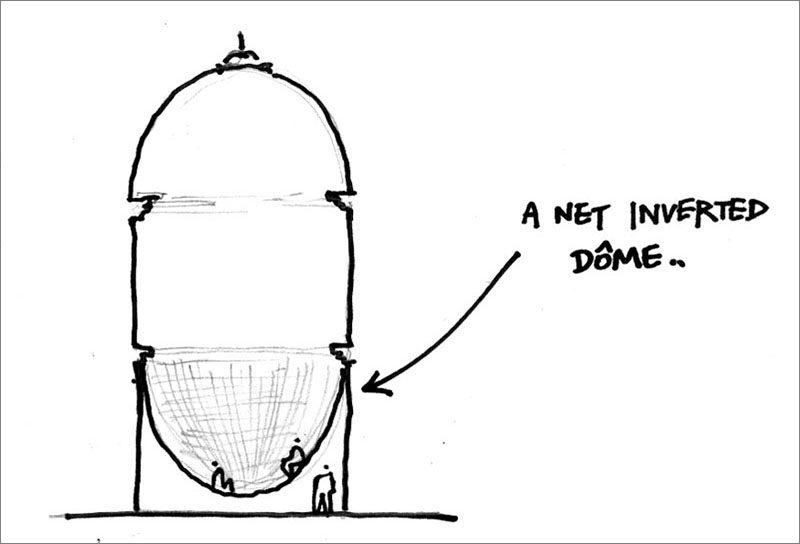 ---
The net measures in at 2152 sq ft (200 sqm), and is 36 ft (11m) wide and 22 ft (7m) high. The net is made from black 5mm Polypropylene knotless netting, which was seamed off-site before being shipped to the museum, where it took 5 days to install it.
---

---
Created within the rotunda space of the Museum for the Children's Season that has a theme of 'Connections', the net with two entry points allows adults and children to enter the net and relax or play.
---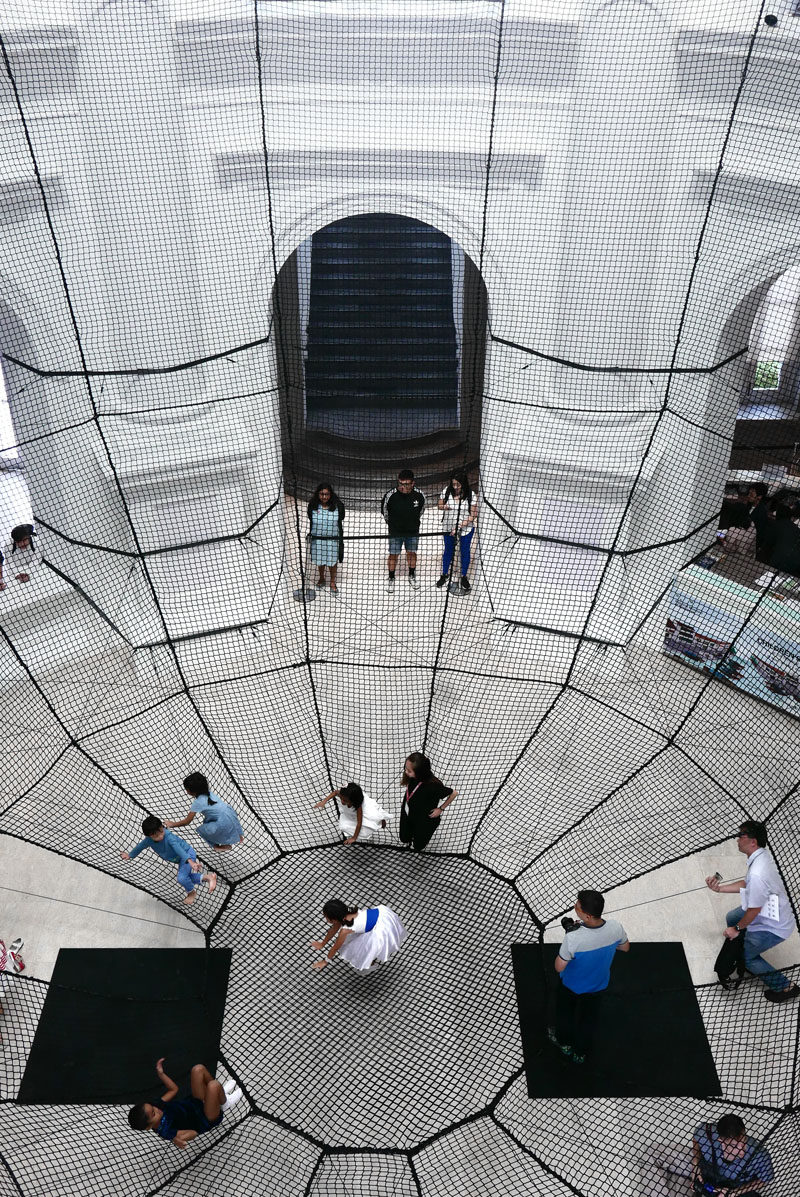 ---
The installation will be on display until the end of July 2017.
---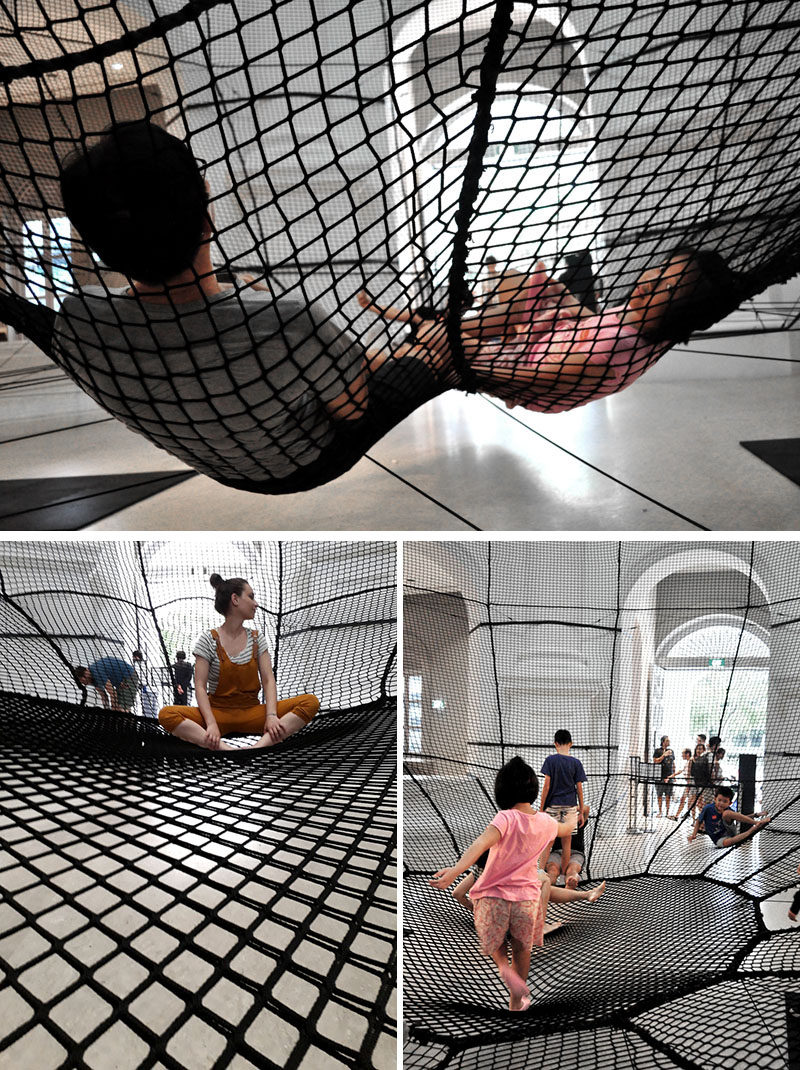 ---