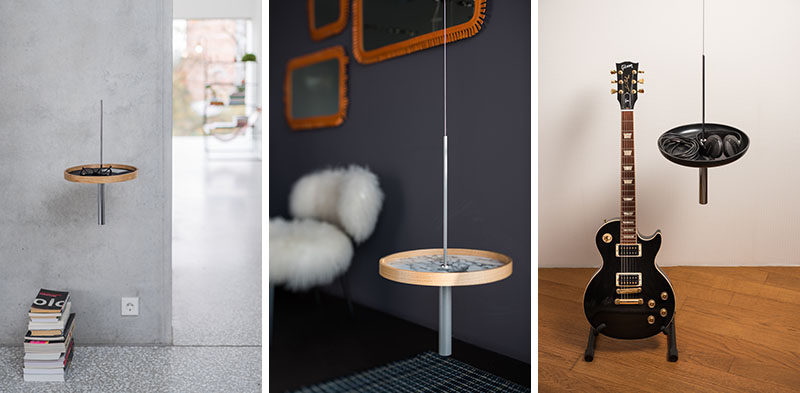 Architects Katjusa Kranjc Kuhar and Rok Kuhar of Slovenian design brand PIKKA, have created a collection of wood side tables (or shelves) that hang down from the ceiling.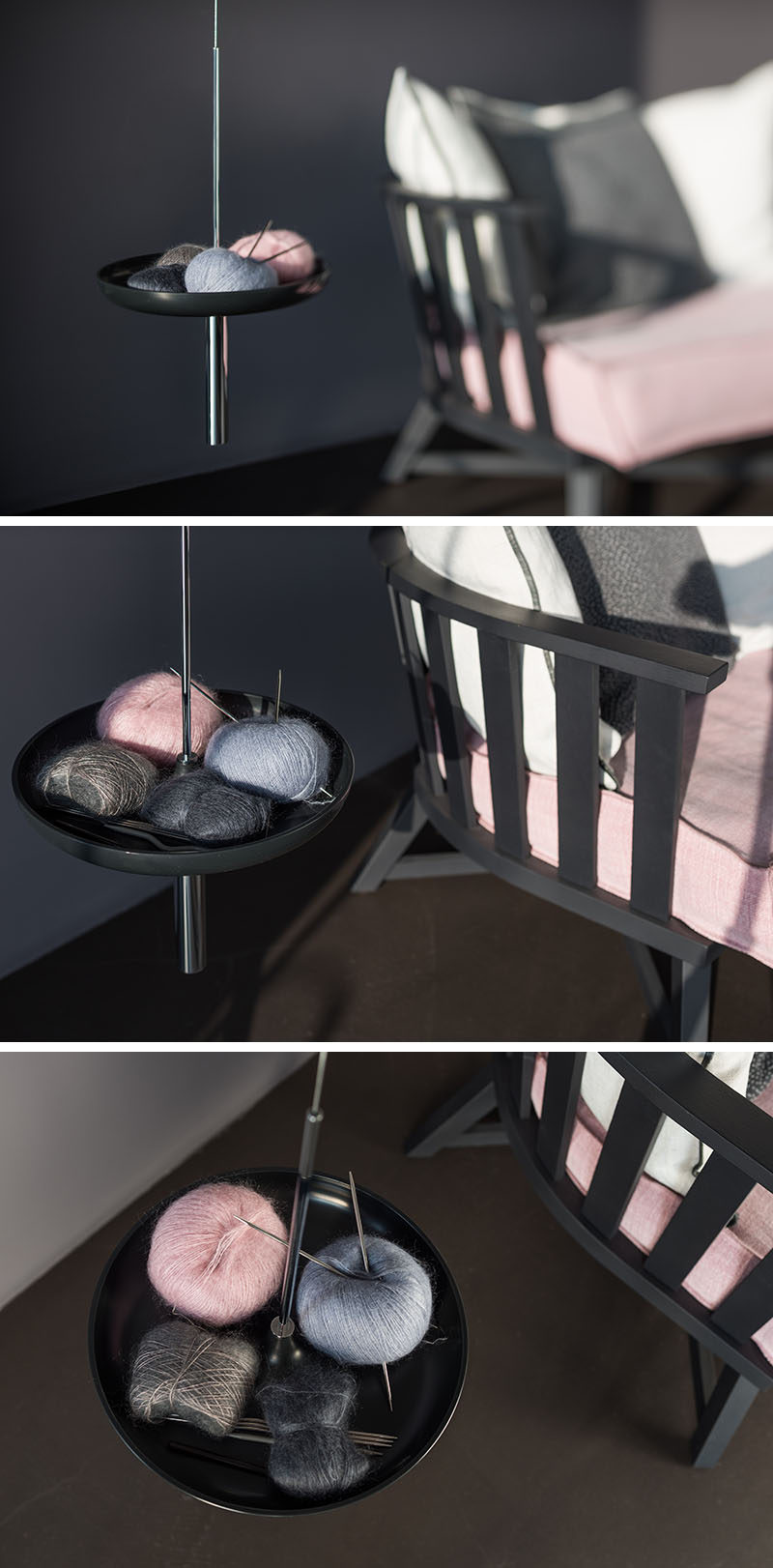 ---
Named Circulum, the collection has three different designs, Ring, Bowl and Wave, with each shelf or table having a slightly different appearance.
One has a definite ring around the edge, the bowl has a seamless curved appearance with a raised edge, and the wave (seen below) is a slightly curved piece of walnut.
---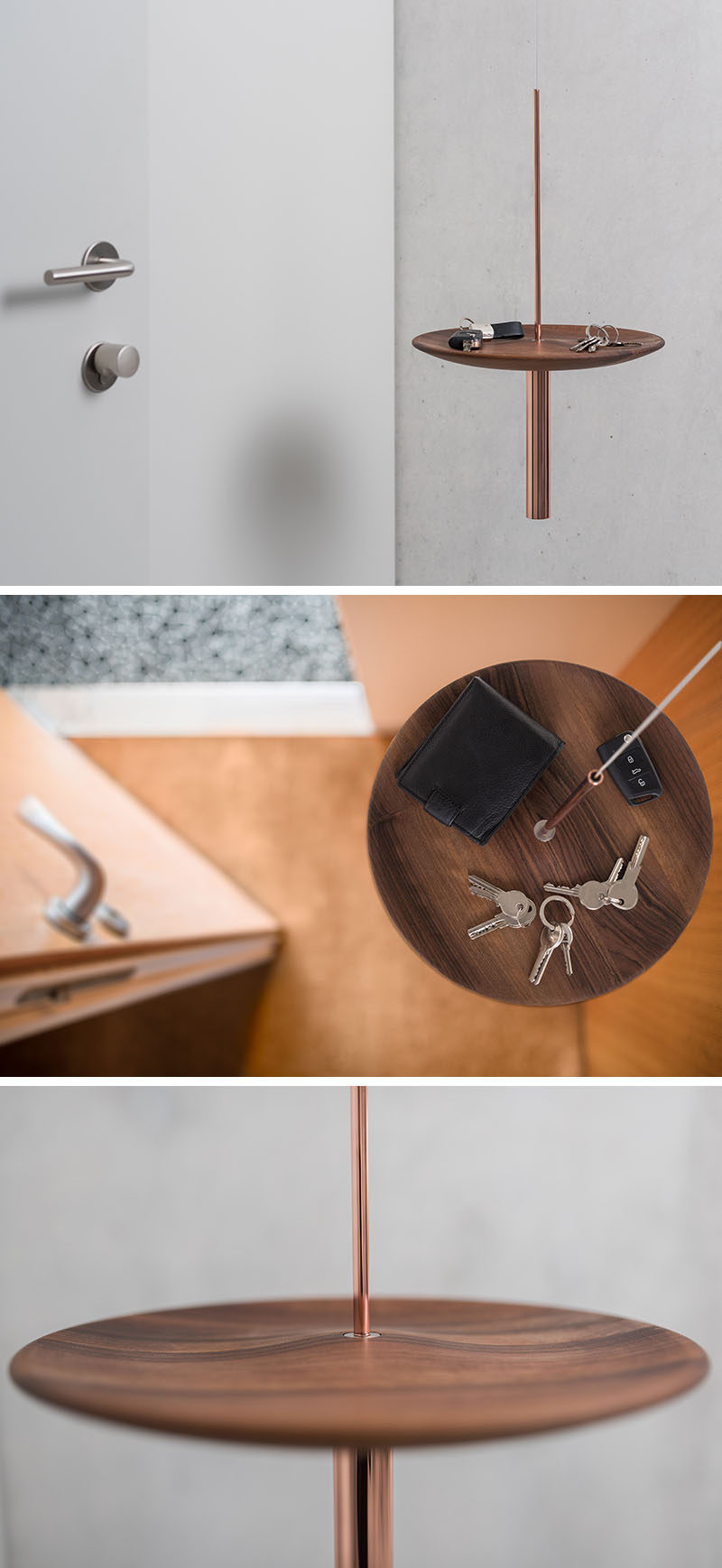 ---
Each delicate shelf hangs from the ceiling and is able to hold lightweight household items, like phones, wallets, keys and tv remotes.
---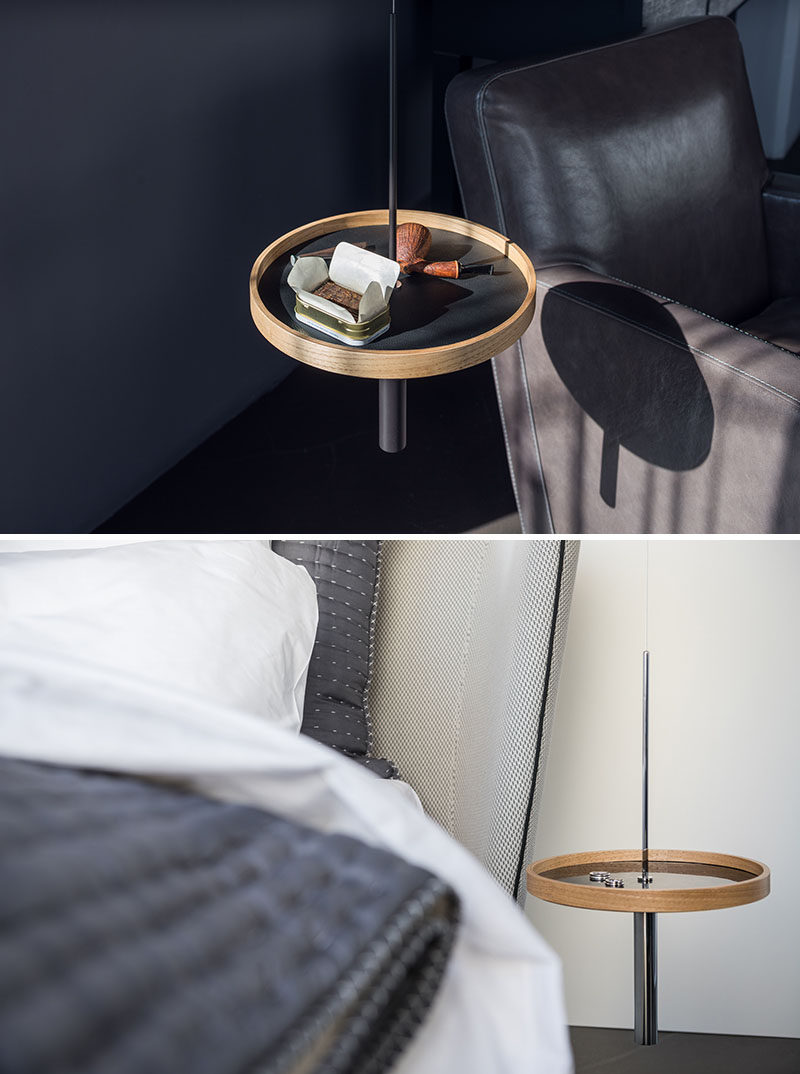 ---