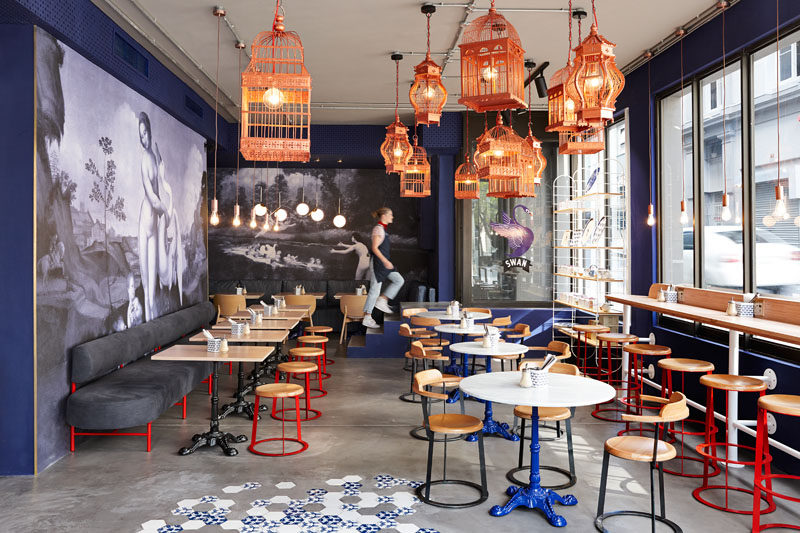 Haldane Martin have recently completed a new café for Cape Town: a traditional French crêperie called the Swan Café.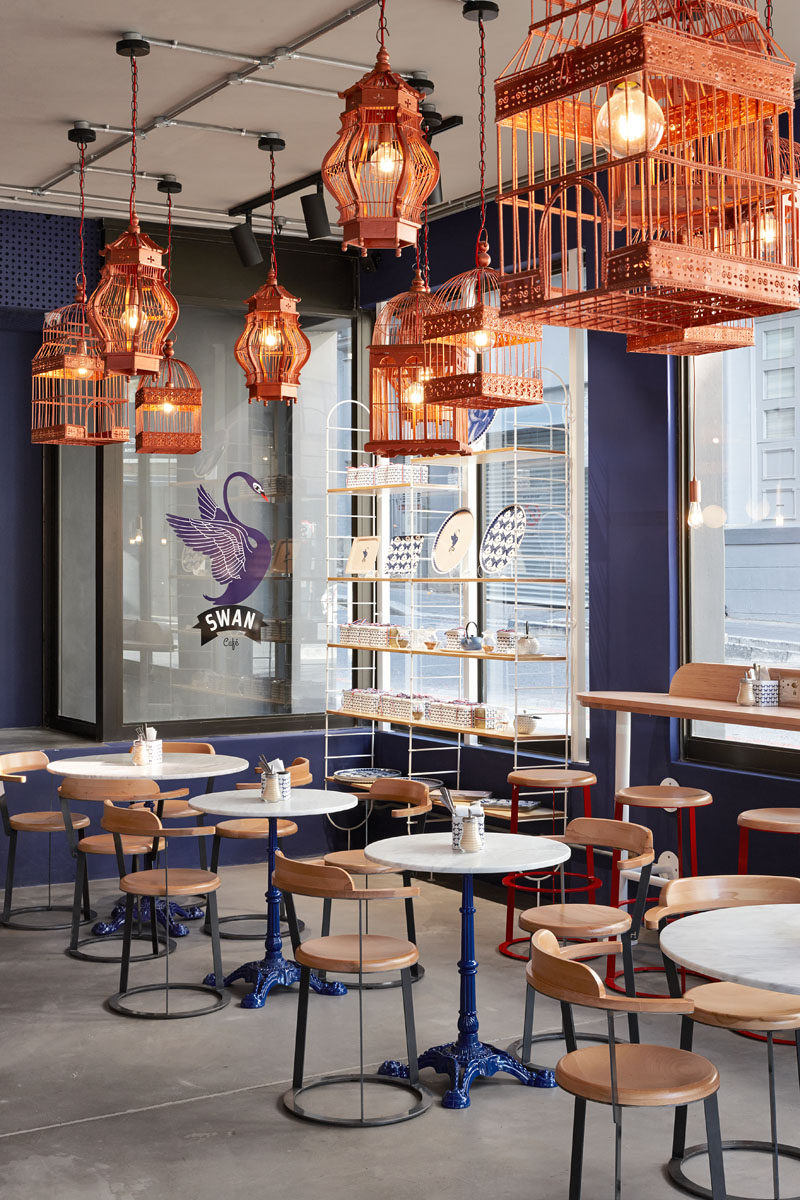 ---
Drawing inspiration from Paris, the interior of the cafe features eye-catching wallpaper features of famous Renaissance paintings, and uses the blue, red and white of the French flag as color highlights.
---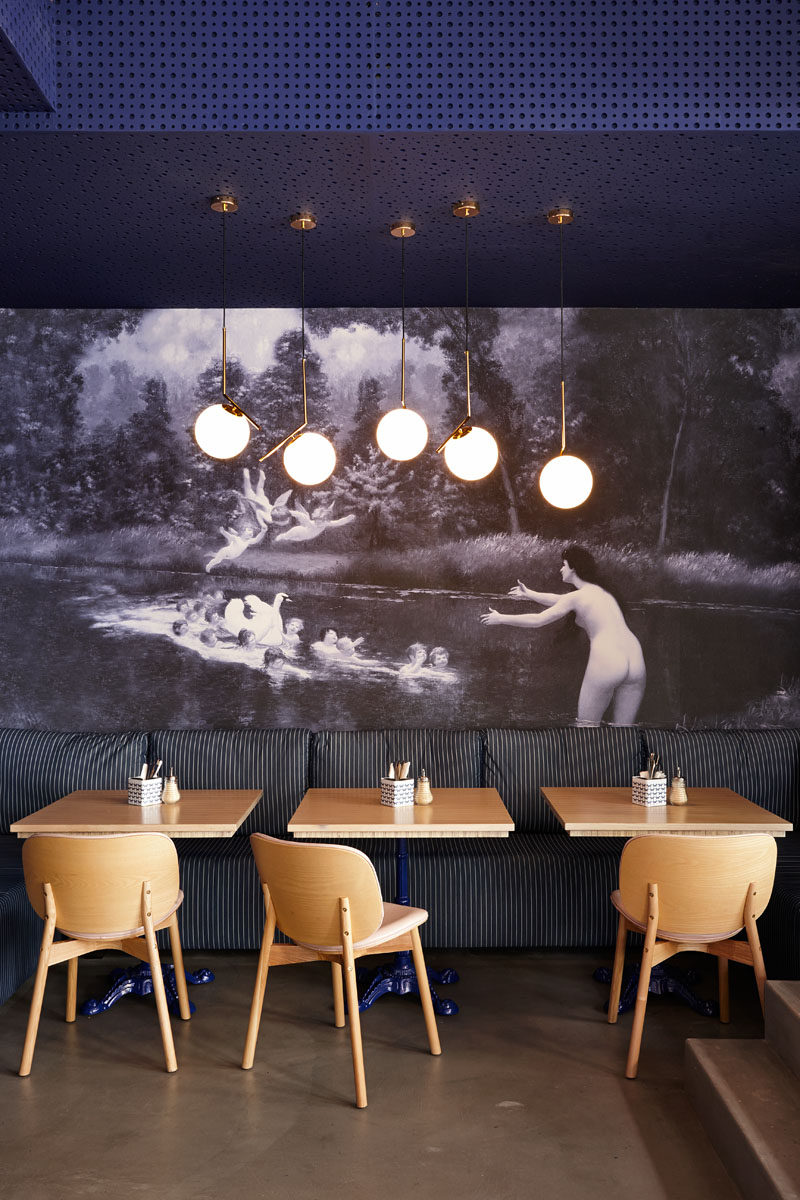 ---
Copper and brass metallic vintage lights hang throughout, with brass pendants above the main counter.
Blue feather-shaped ceramic tiles create a handcrafted and detailed finish on the main bar and back bar wall in the open-plan kitchen.
---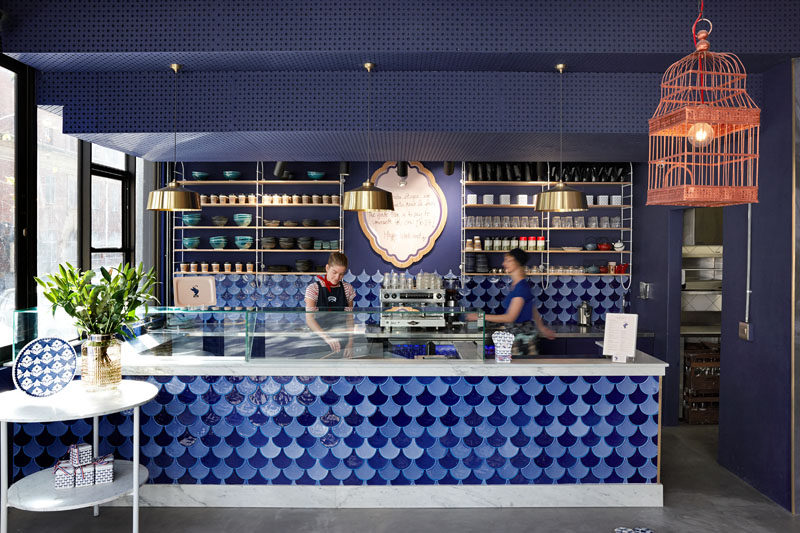 ---
The bulkhead above the service area hides the ventilation system, and is made from a perforated, patterned, and acoustically treated board in dark blue. On the floor, simple concrete screed flooring has been combined with custom blue and white hexagon tiles decorated with the cafe's logo.
---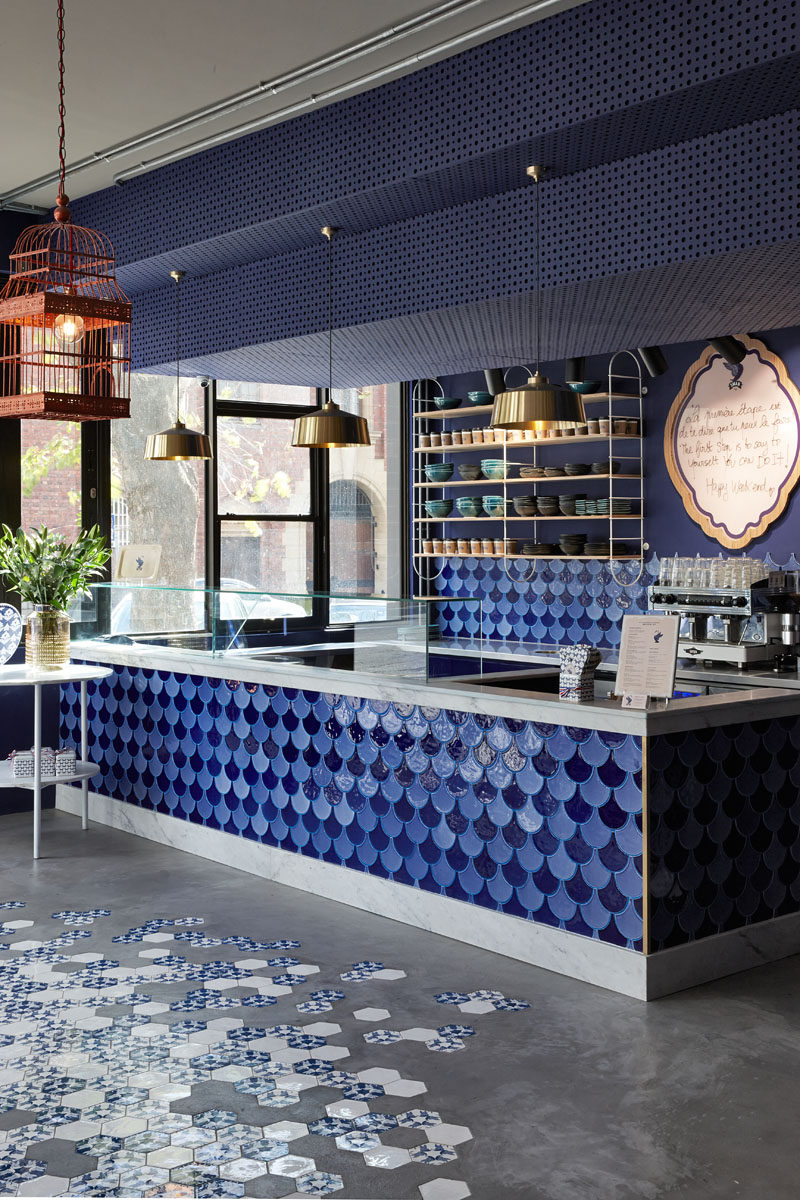 ---