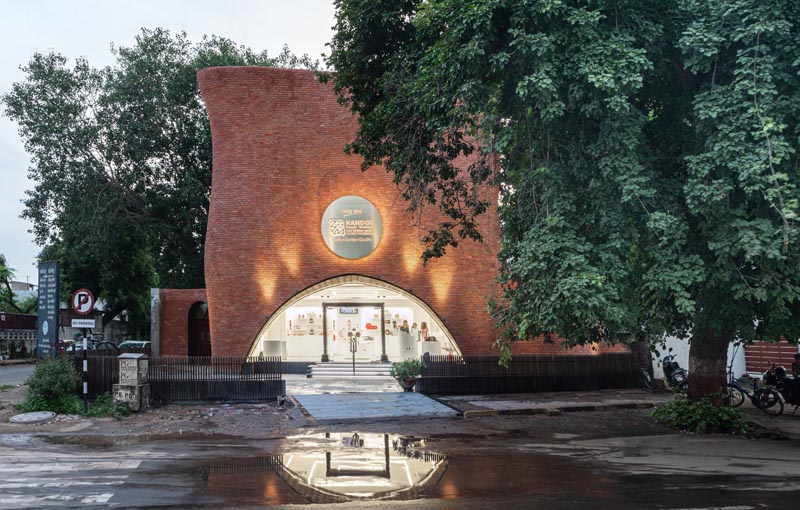 Architectural studio Saransh has designed the KBM Sweet Shop in Ahmedabad, India, that showcases a brick facade with softened edges.

The exterior of the building was inspired from the texture and shape of Indian sweets, with bricks becoming the 'ingredient'.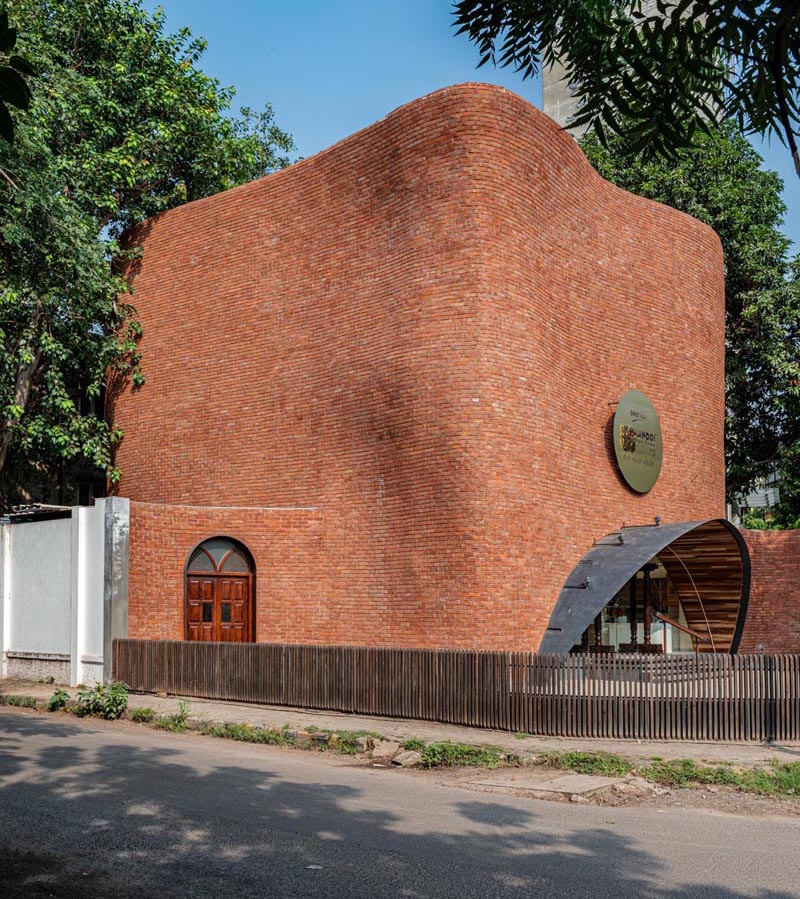 The softened edges of the building help to create a playful facade, enabling it to stand out among an otherwise white and grey neighborhood.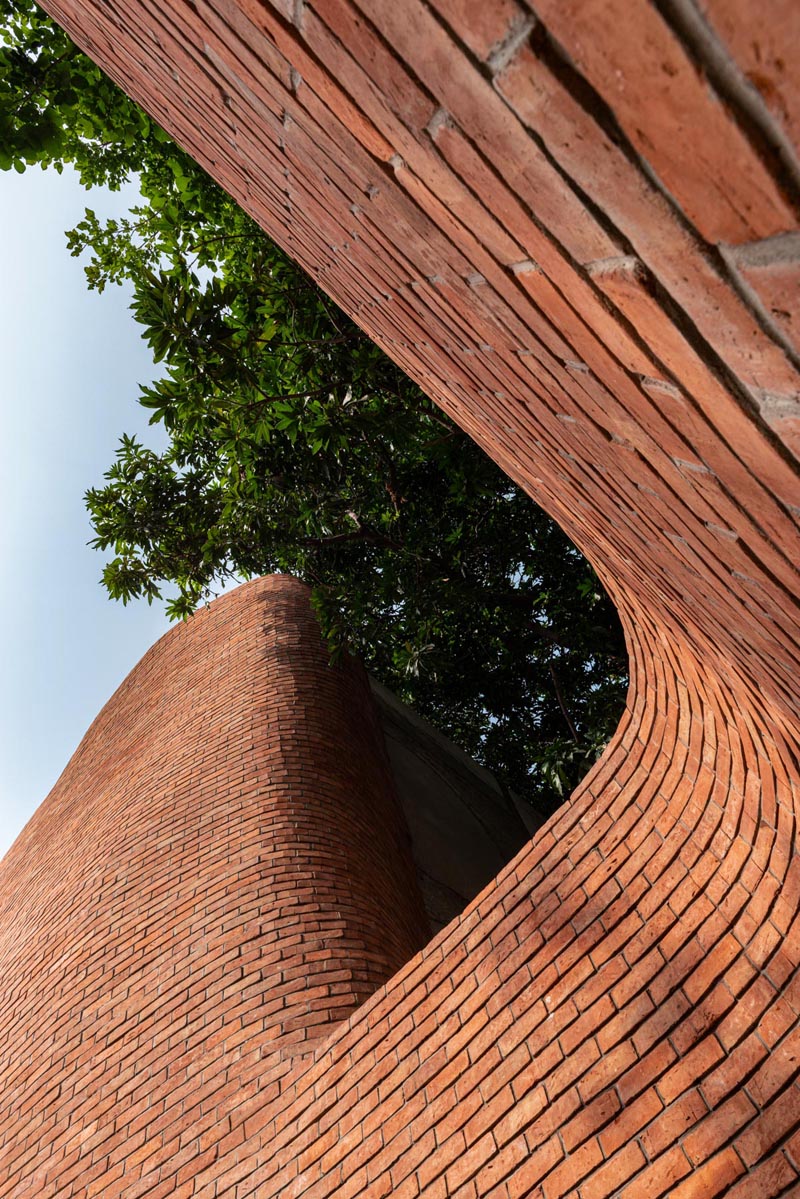 The interior has been envisaged as a 'gallery' for sweets, intending to act as a neutral backdrop to an inventory that's vibrant and colorful, allowing the products to stand out.