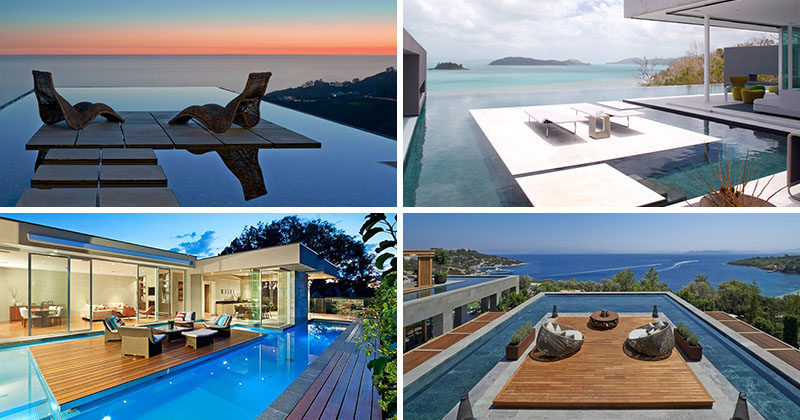 Wouldn't it be nice to relax, dine, and entertain while being completely surrounded by water? By including a platform in your pool, you can.
This creative design detail takes party hosting to the next level and can be a great way to take advantage of incredible views. Here are 6 examples of pools in both homes and hotels that have island platforms.
---
1. This platform in the middle of a pool at the Mandarin Oriental Hotel in Bodrum, Turkey lets you enjoy the views of the sea out in the distance without having to get in the water.
---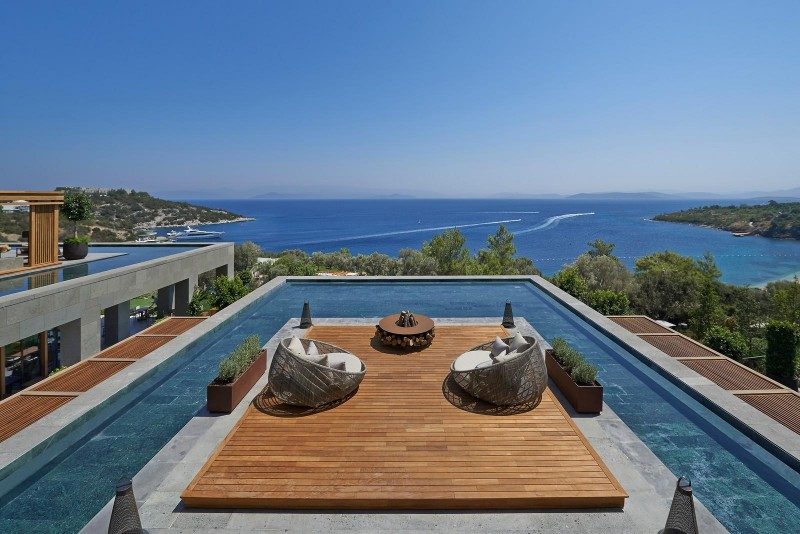 ---
2. Floating steps guide people out to the secured platform in the middle of the pool to create a unique dining or lounging experience.
---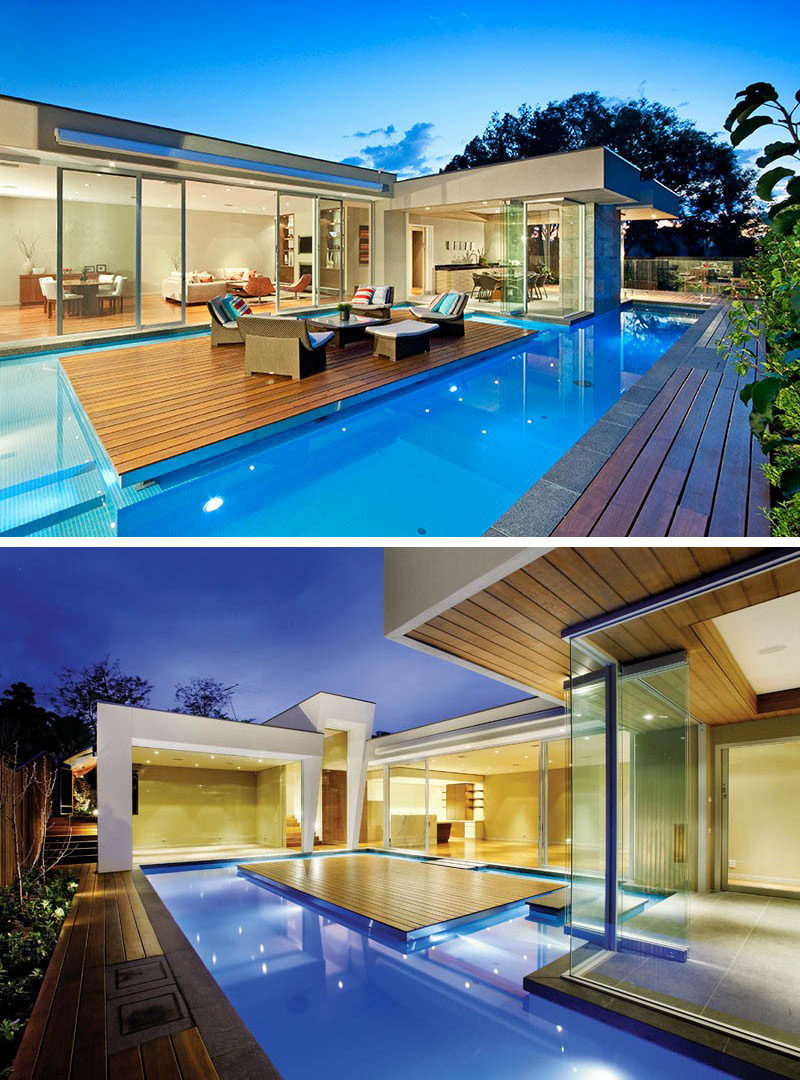 ---
3. The platforms in the pool at the Long Beach Hotel in Mauritius have cushions, pillows, and towels on them to make lounging in sun that much more comfortable.
---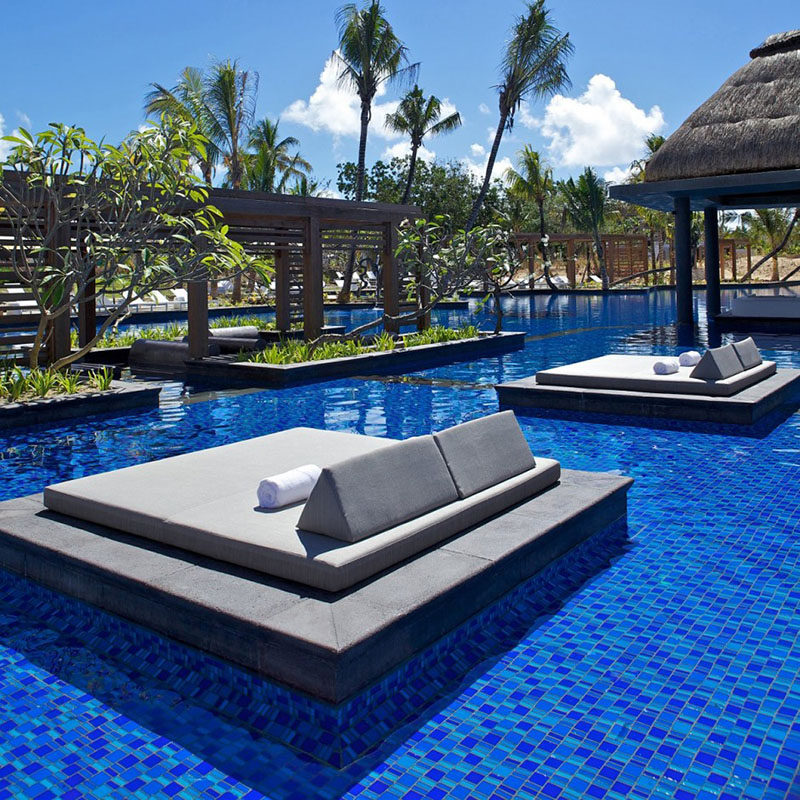 ---
4. The platform in this infinity pool sits right at the water level to maintain continuity and create a relaxing oasis to retreat to.
---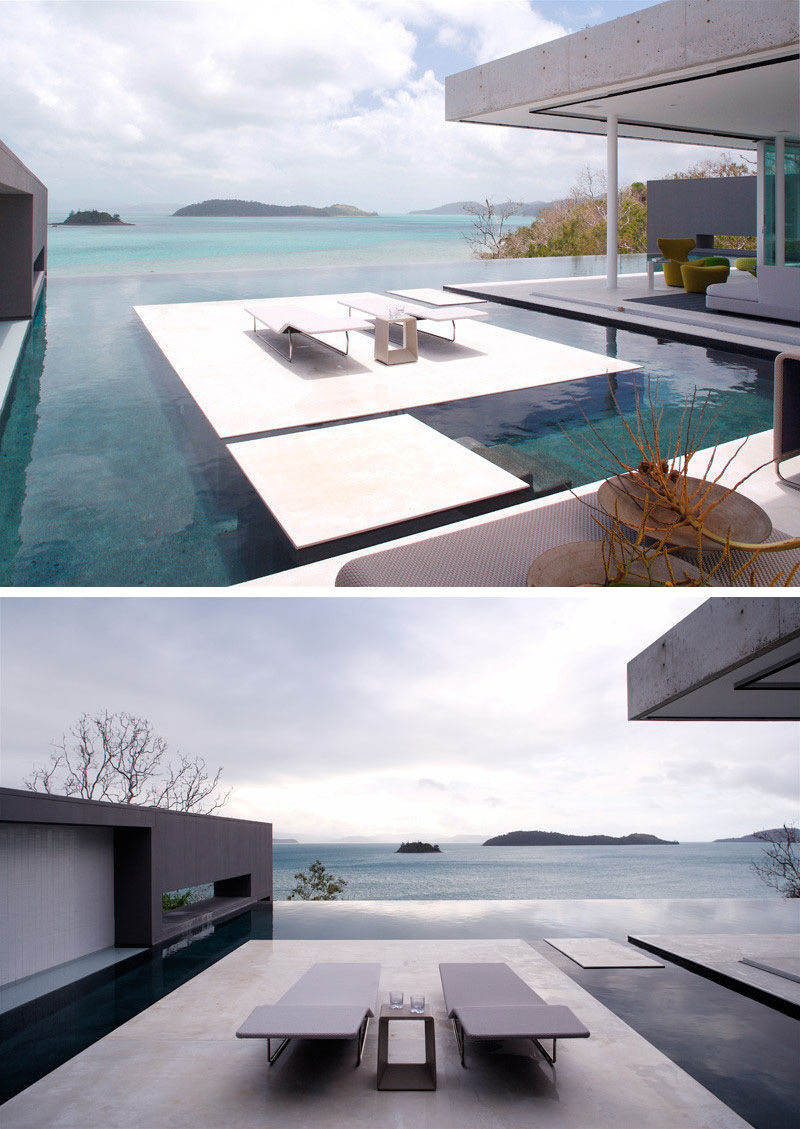 Renato D'Ettorre Architects designed this modern house on Hamilton Island in Australia. Photography by Francesca Giovanelli.
---
5. This rooftop pool features interlocking stones that create a raised platform in the middle making the most of the incredible ocean view.
---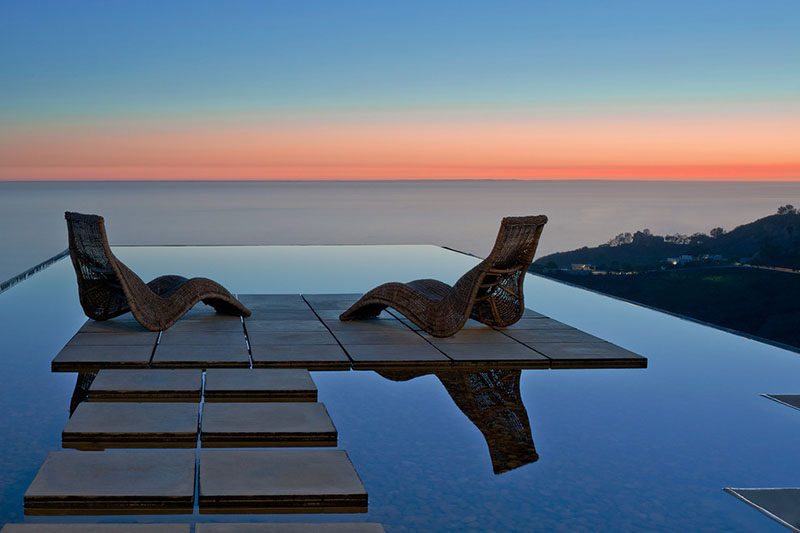 Inspiration from a home in Malibu, California, designed by Busch Design Build Inc.
---
6. The platform in this pool can be reached by means of the steps that lead from the main pool deck, from the hot tub, or by swimming up to it.
---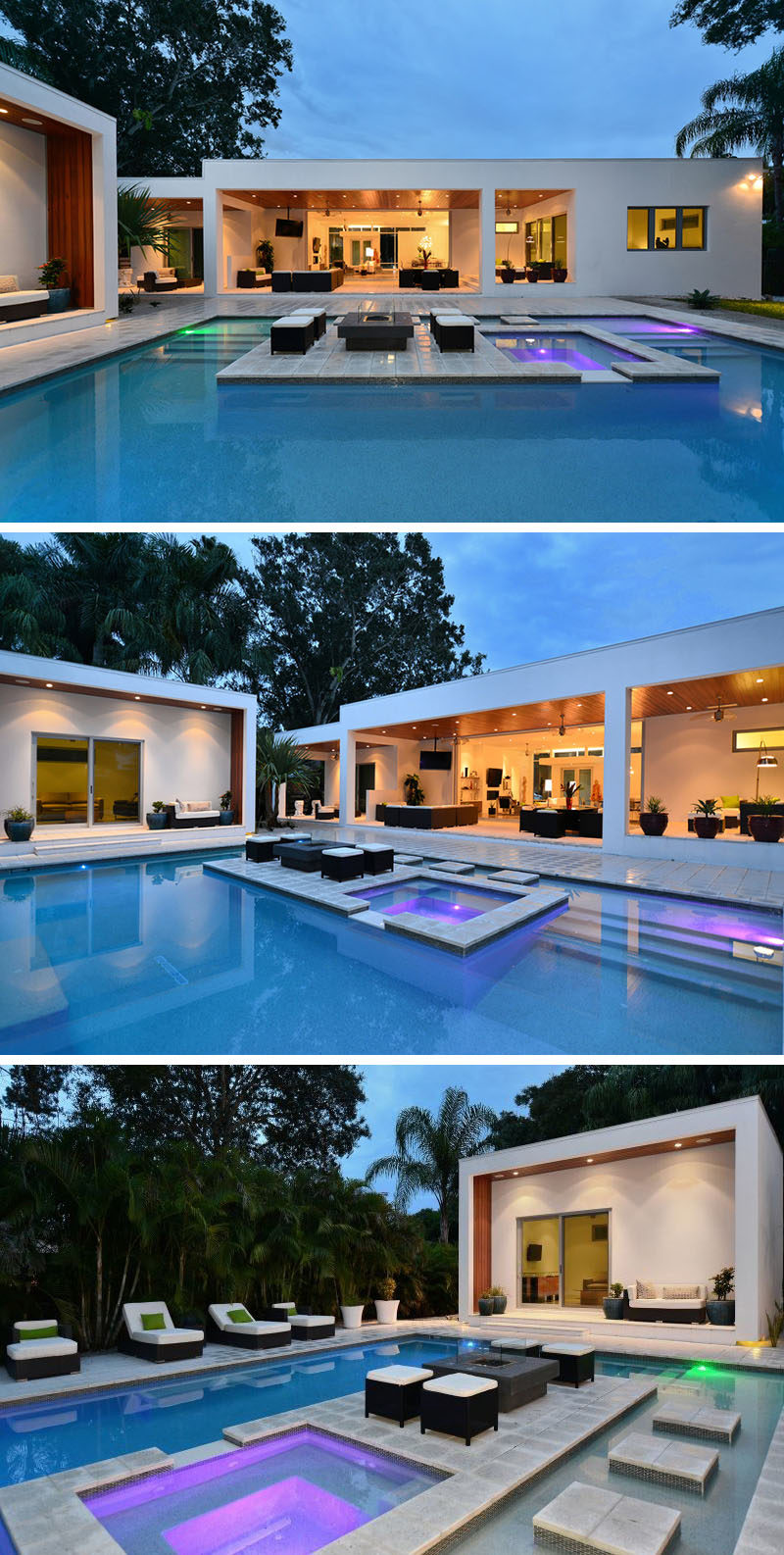 Inspiration from a home in Tampa, Florida, designed by DSDG Architects.