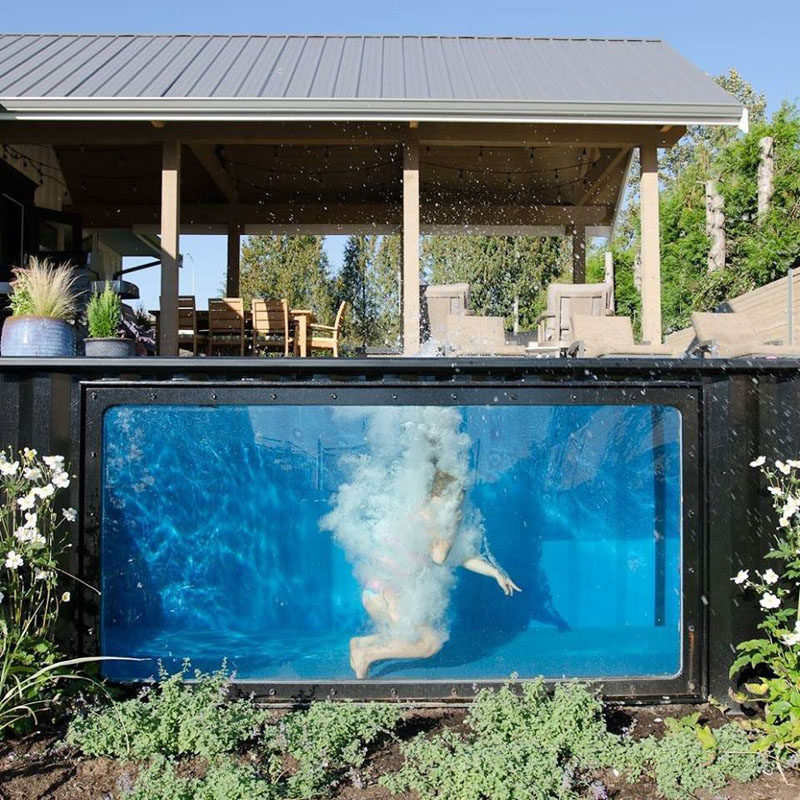 Vancouver-based company Modpools, have taken something that's normally used to ship goods, shipping containers, and turned them into modern swimming pools with a window.

---
The pools, which can be setup in minutes, use the rigidity of the shipping container to form the structure, making it possible to move them if needed. When it gets too cold to be used as a swimming pool, a divider can be added and the pool becomes a hot tub.
The pool can also be controlled via your smartphone, where you can change the temperature, jets and lighting.
---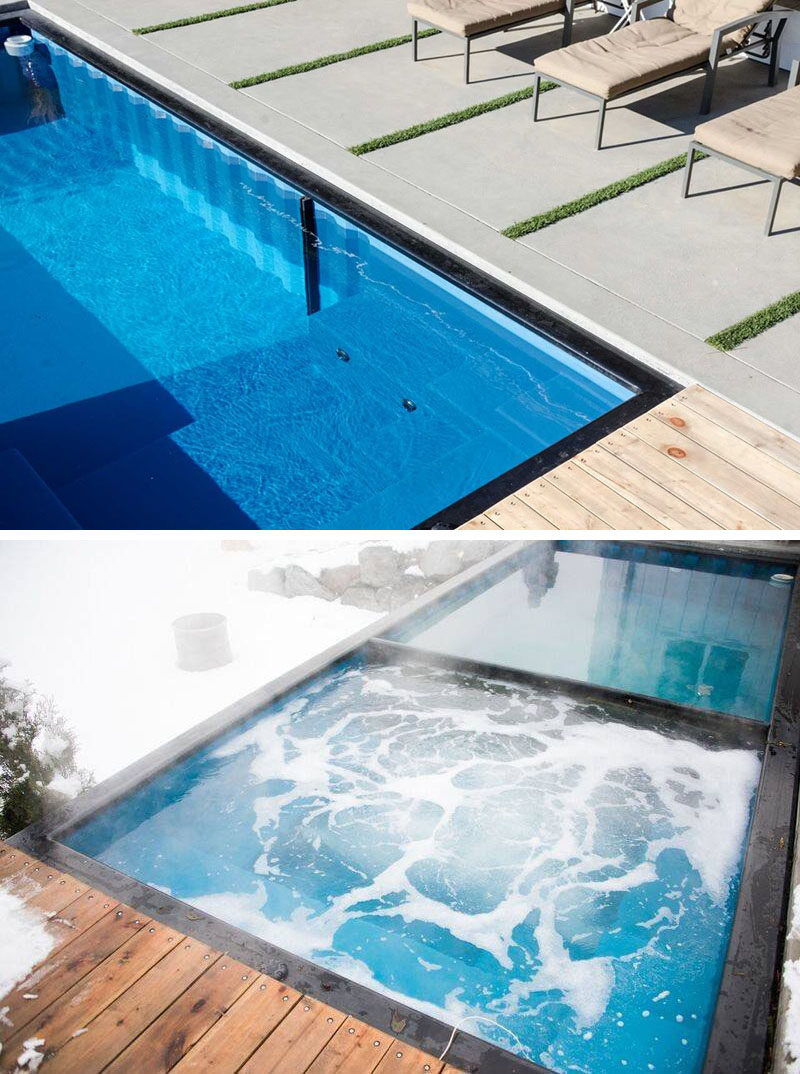 ---