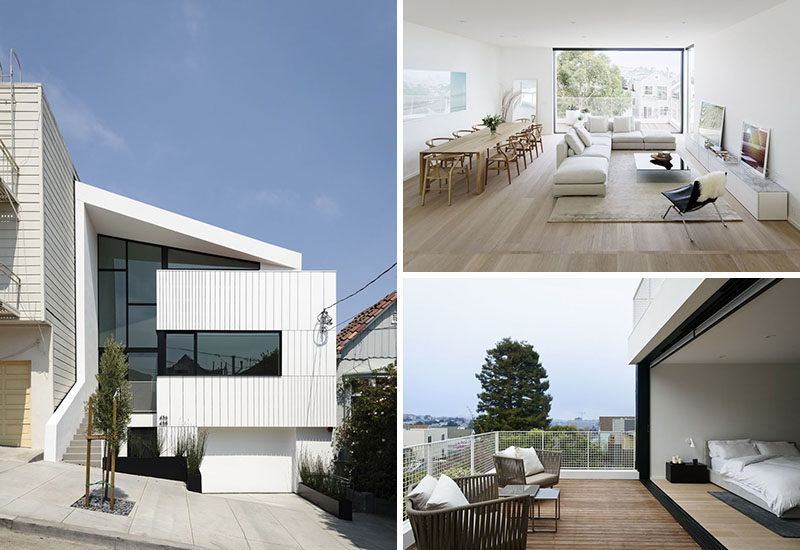 Vivian Lee and Robert Edmonds of Edmonds + Lee Architects, have designed their own dream home in San Francisco, California.
The facade of the house has been built from a rhythmic display of pre-manufactured trim boards.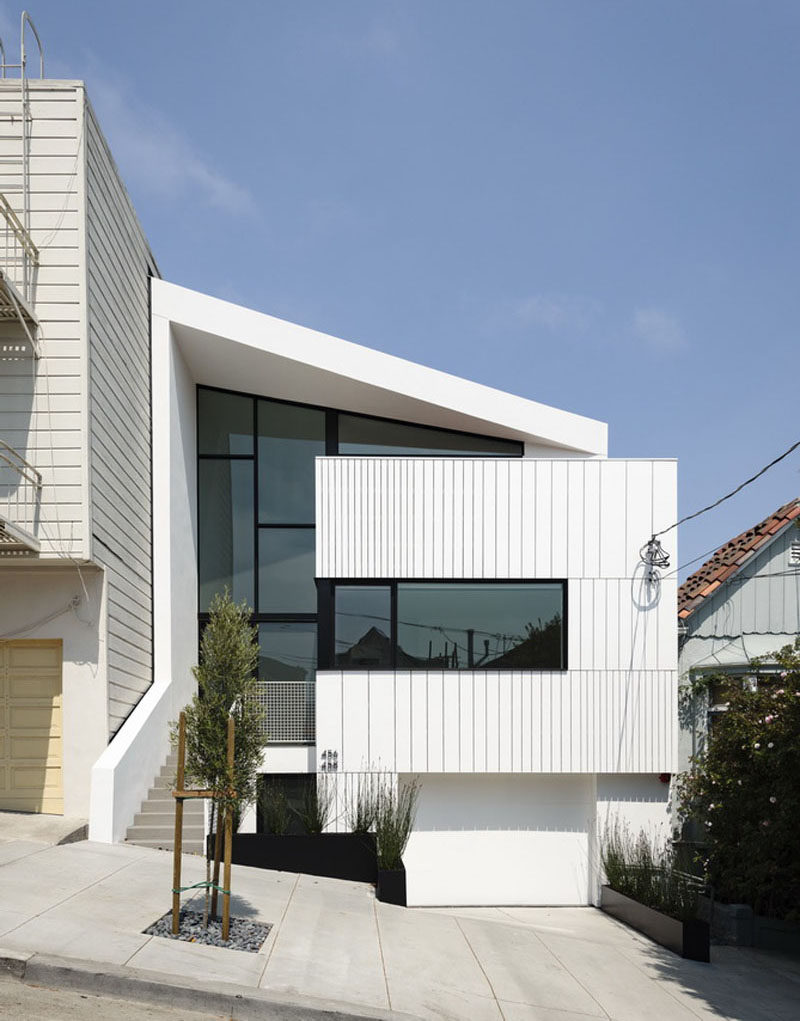 ---
Designed for themselves and their young children, the home has a variety of levels connected by black or wood stairs. Stepping inside, the tall frosted windows in the foyer provide privacy from the street, however they still enable the light to travel inside.
---
---
Off to the side of the foyer and behind a door, is a living space that looks to the street.
---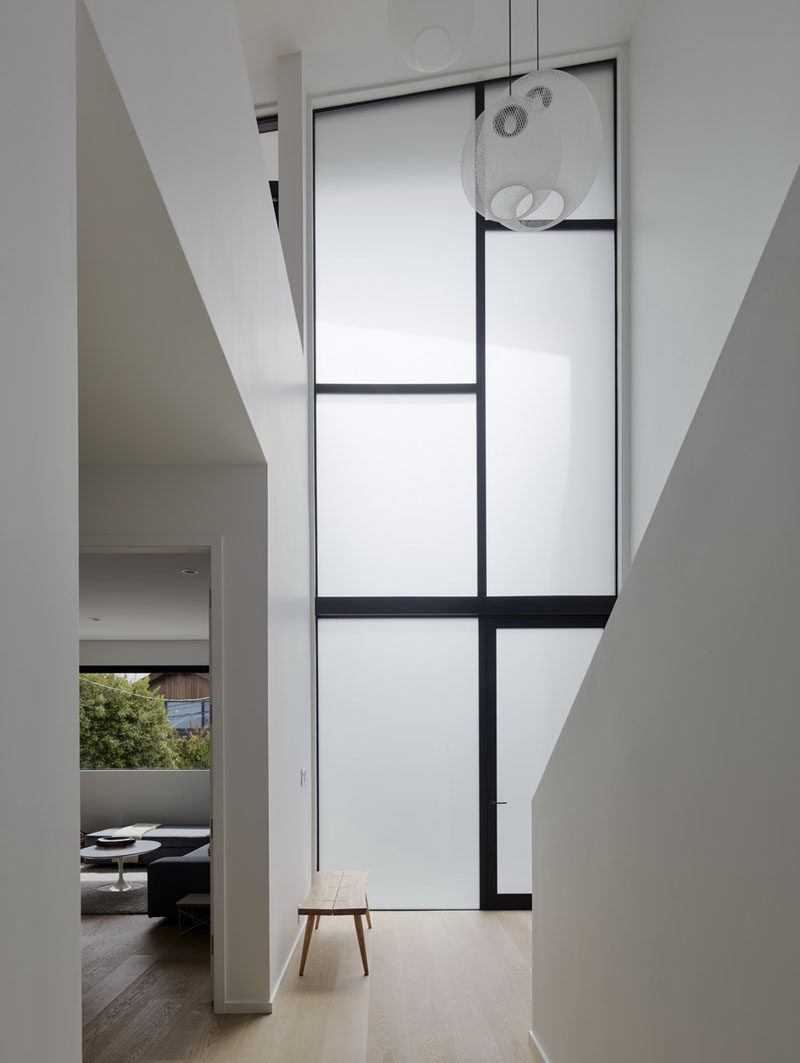 ---
Down the hallway is the master bedroom that opens up to its own private balcony with views of the neighborhood.
---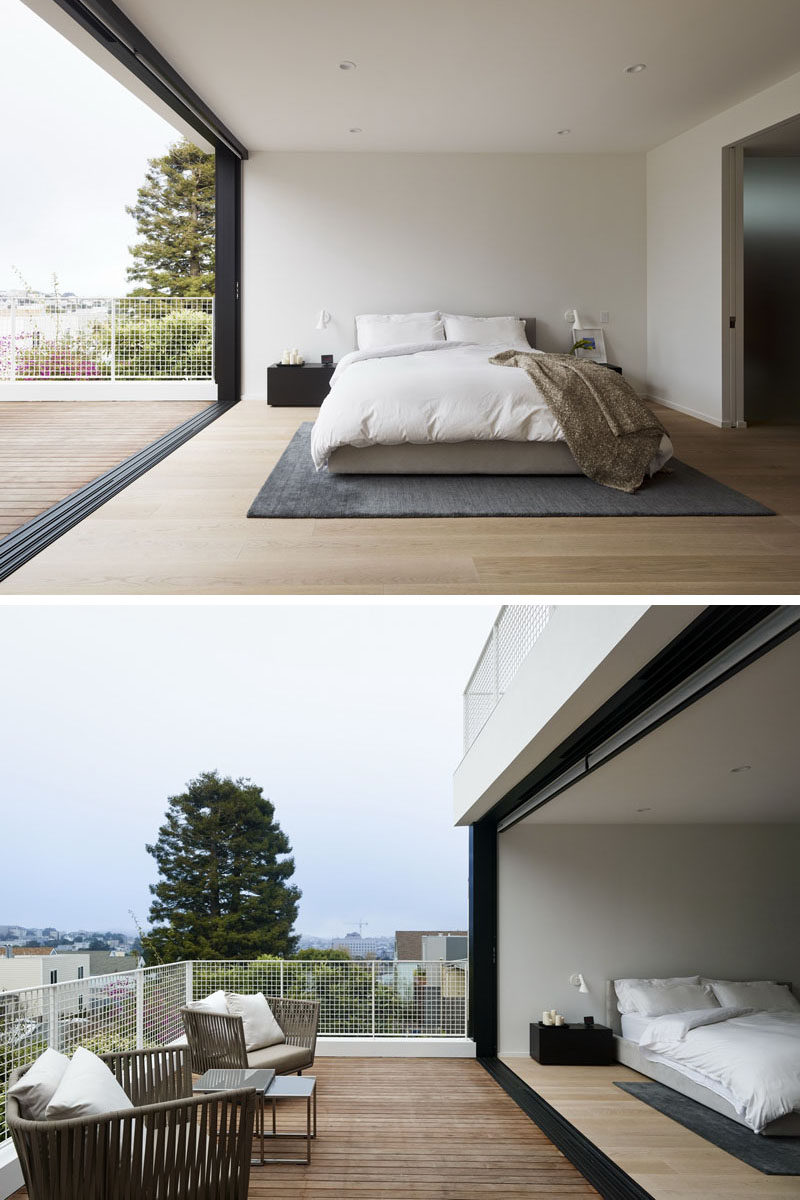 ---
In the master bathroom, the wood flooring in the bedroom travels up the wall and becomes the backdrop for a freestanding bathtub.
---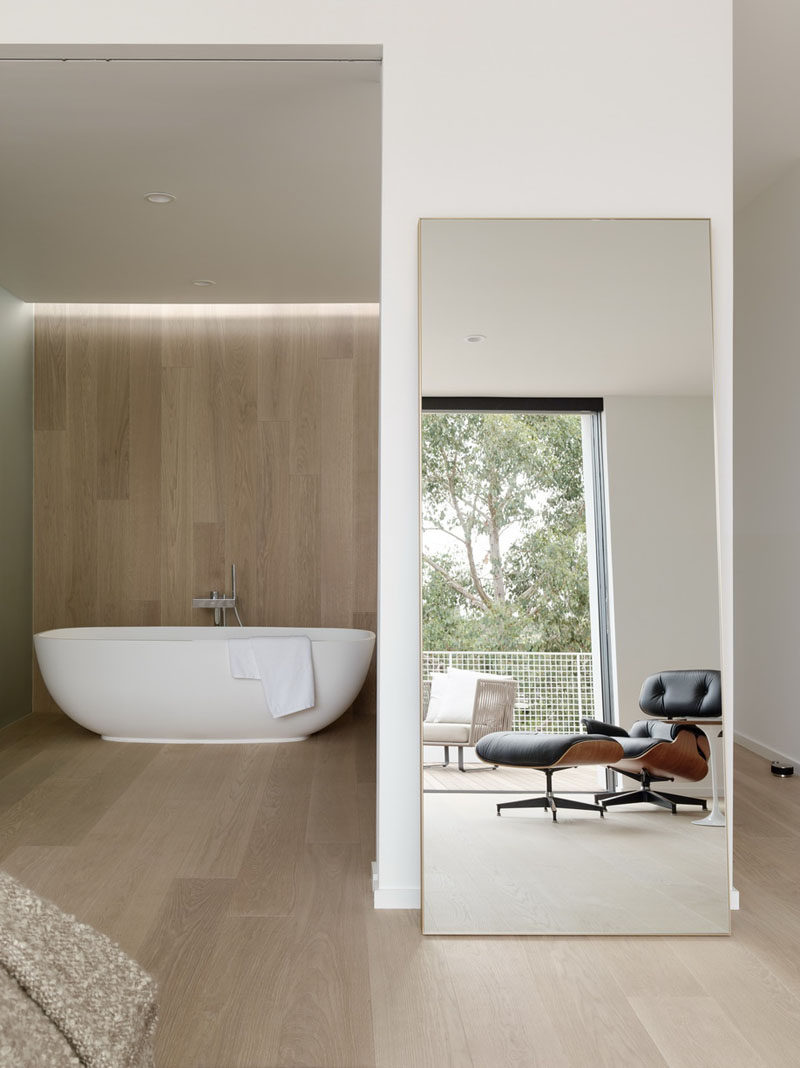 ---
Back by the front door and there are black painted steel stairs that lead to the upper floor of the home.
---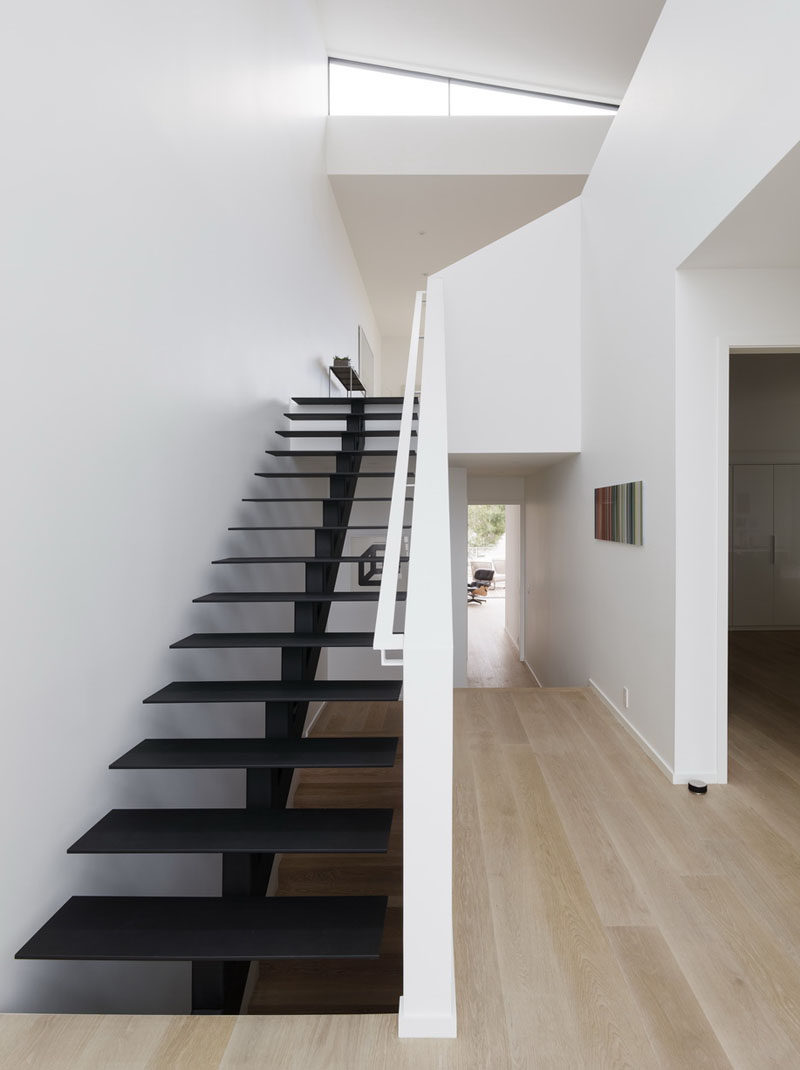 ---
At the top of the stairs is the dining and living room. The living room opens up to a balcony at the rear of the house
---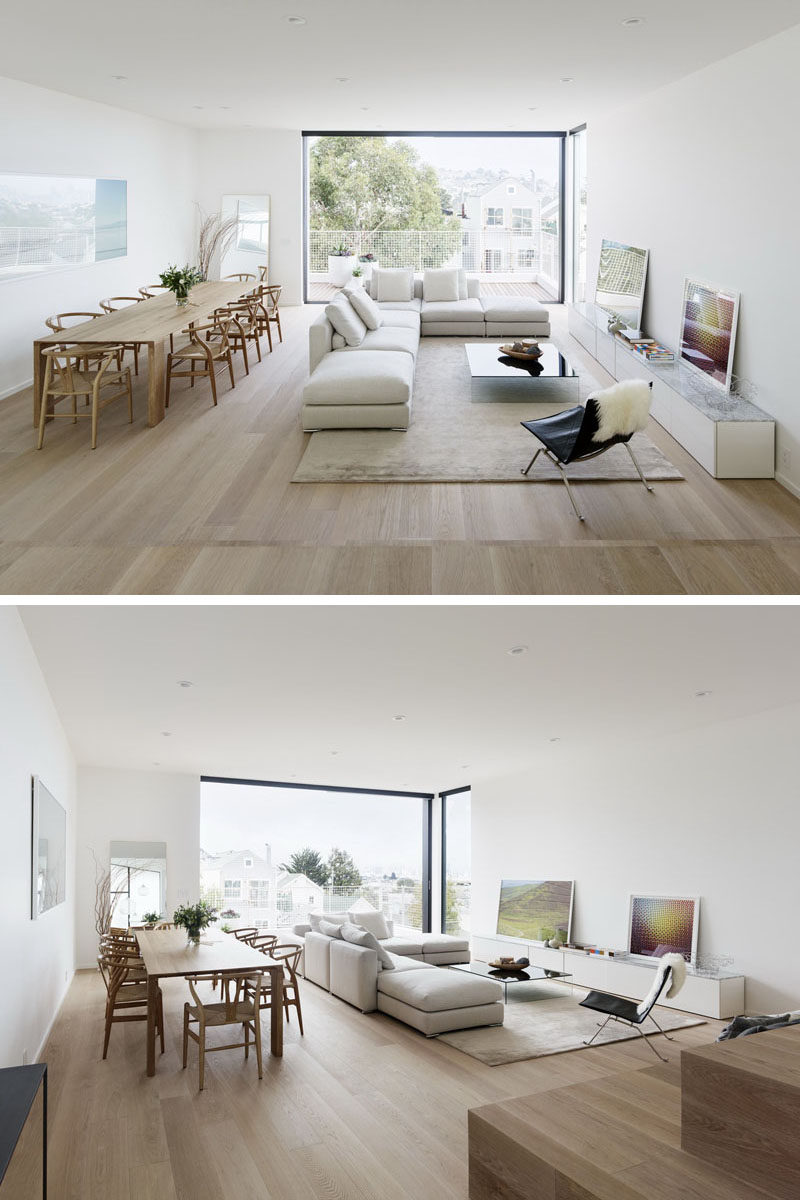 ---
The kitchen is raised from the living / dining room and is accessed by wood steps that double as seating.
---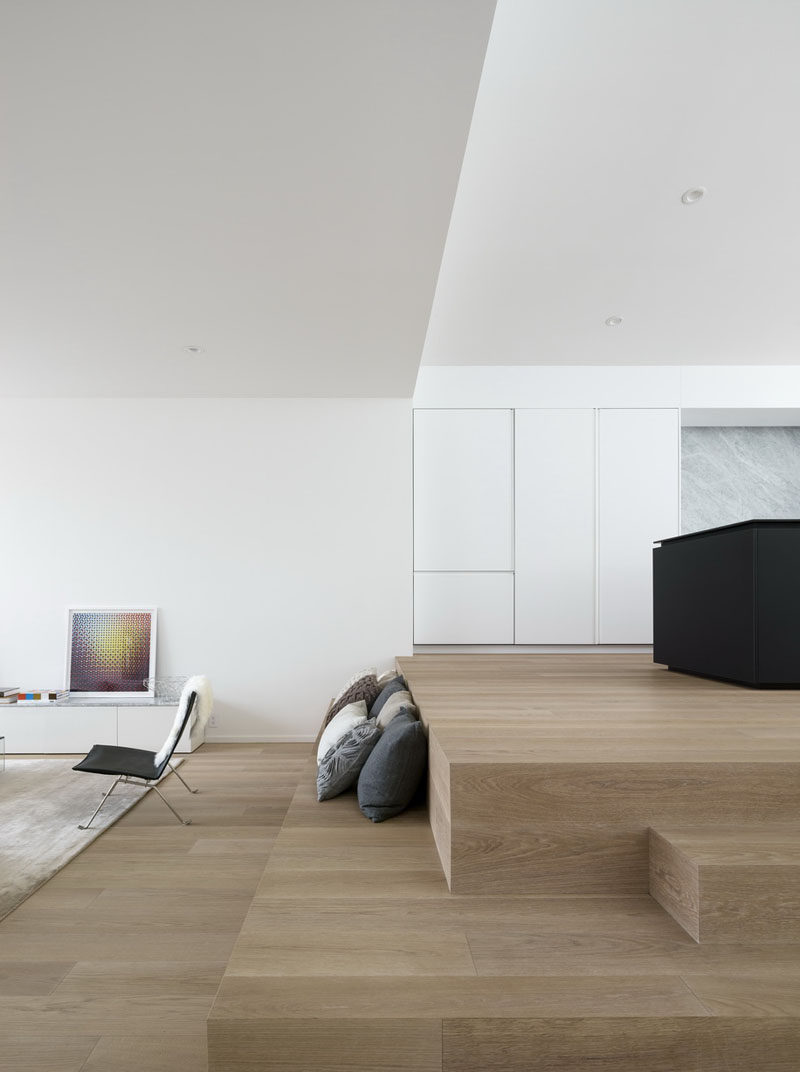 ---
The kitchen is minimalist is in its design, with a striking and bold black kitchen island with an extended section for casual dining. The kitchen opens up to yet another outdoor space that overlooks the street.
---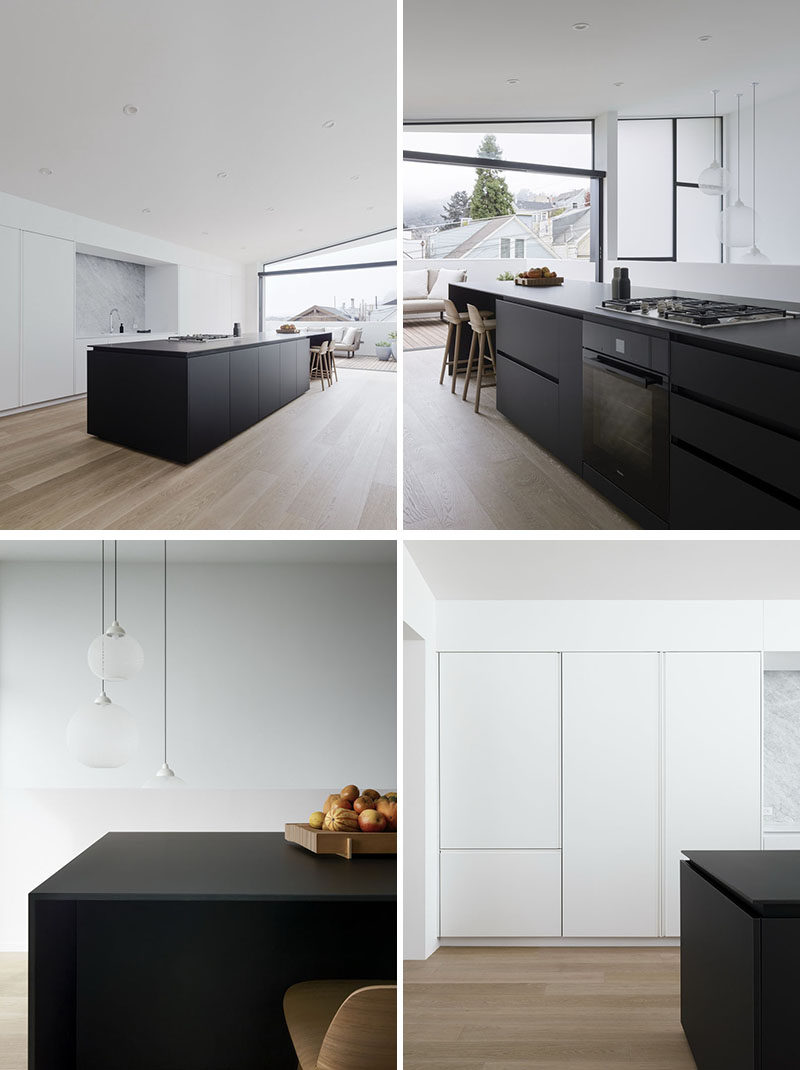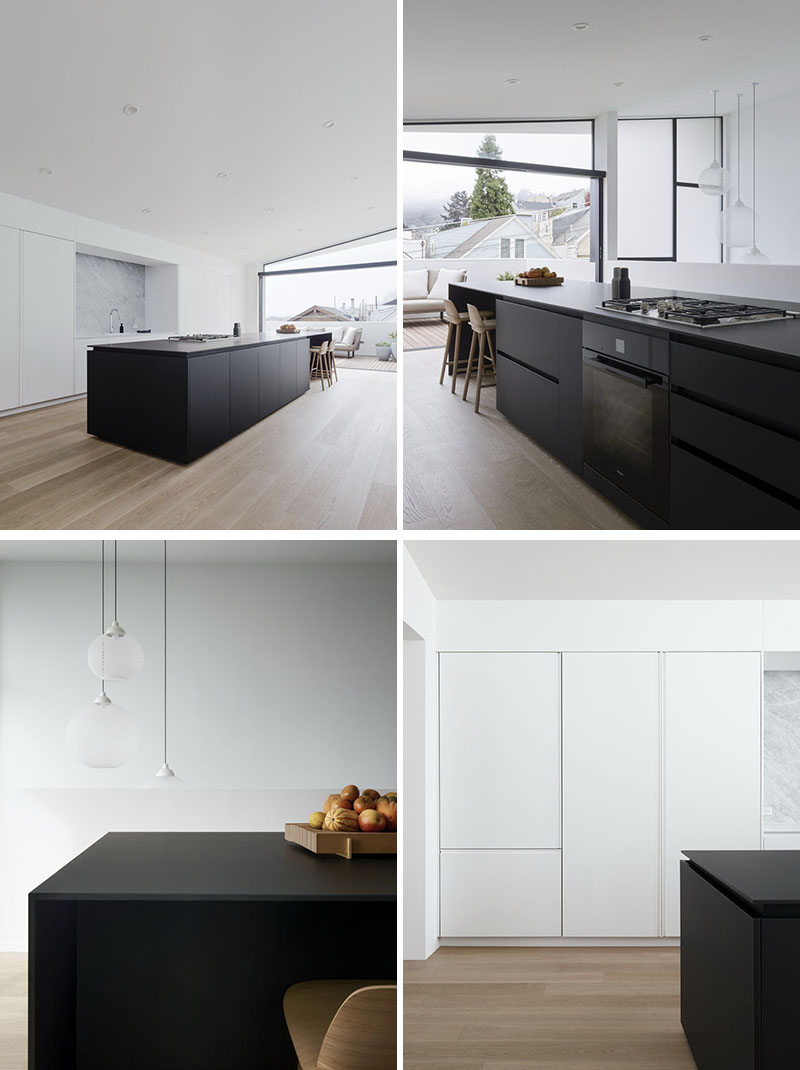 ---
The streamlined minimalist white kitchen cabinets line the wall, and hidden behind one door is a powder room.
---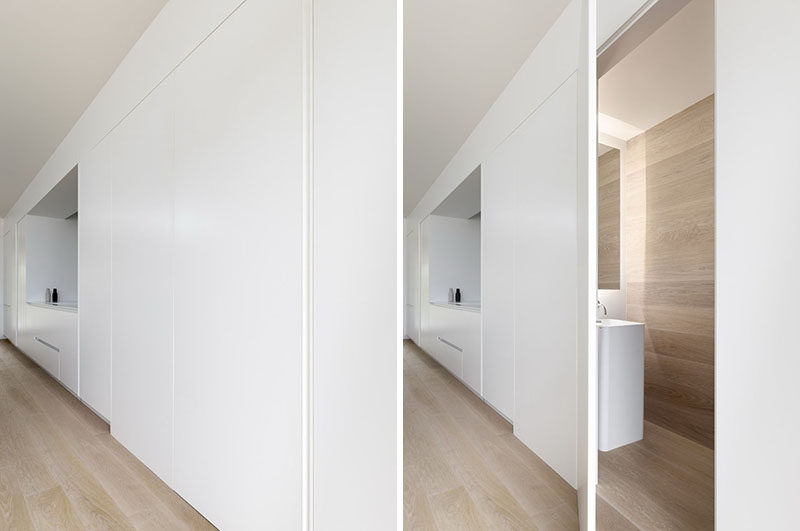 ---
As the kitchen is open to the stairwell, the architects made guardrails from simple drywall, keeping in line with the modern aesthetic of the house.
---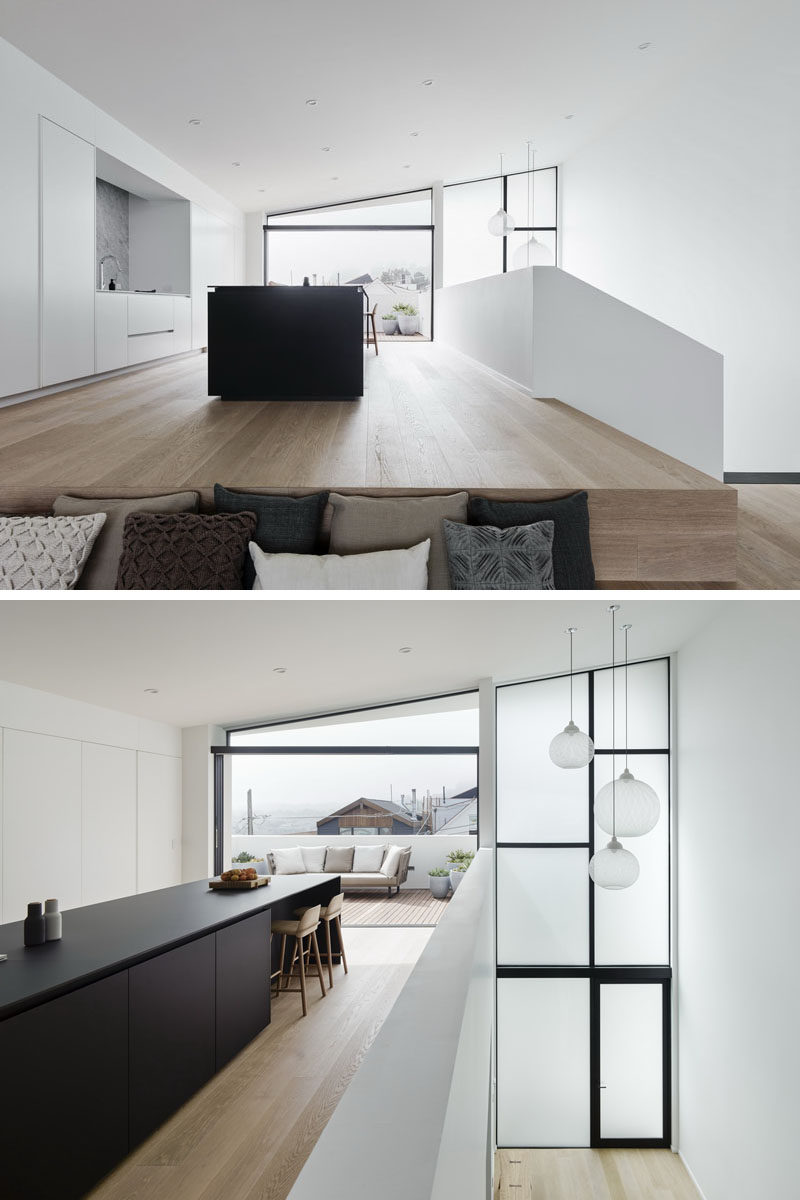 ---
Here's a closer look at the underneath of the stairs that connect the levels of the home.
---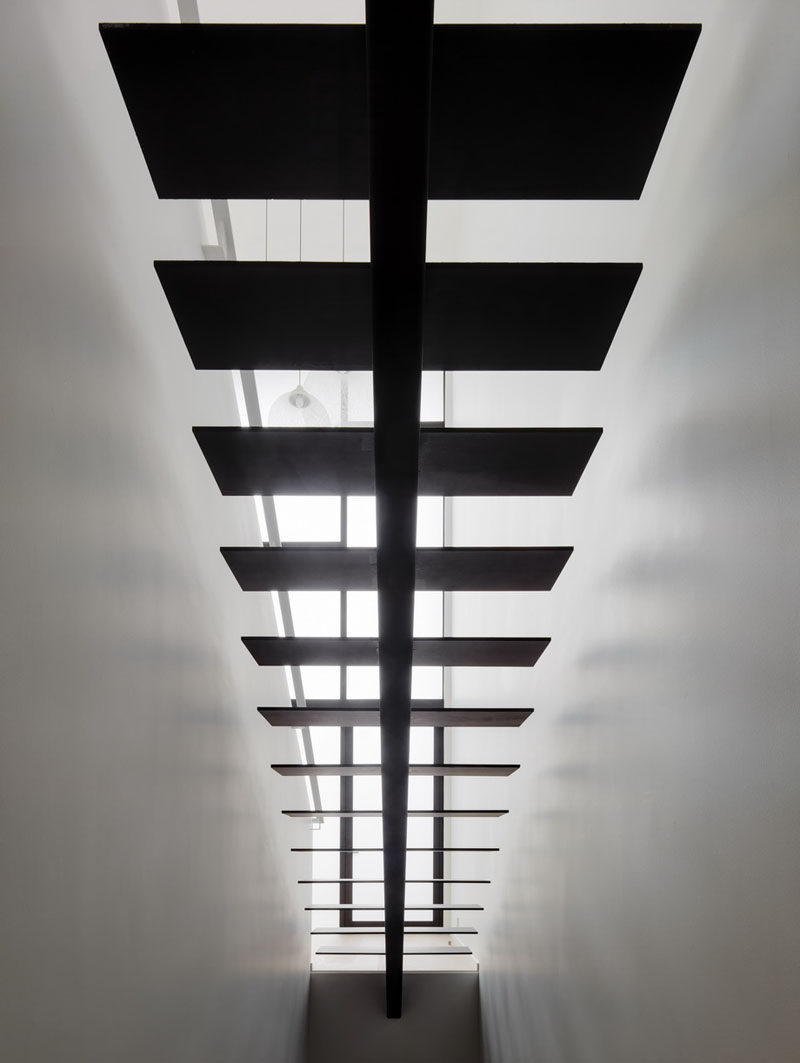 ---
There's also another space that's located on the level of the home below the master bedroom. When designing the house, the architects created a secondary unit that is currently used as a separate rental property to generate income.
As the couples twos children get older over time, the two bedroom / one bathroom unit with living room, dining and kitchen areas can be opened up and accessed by the main house.
---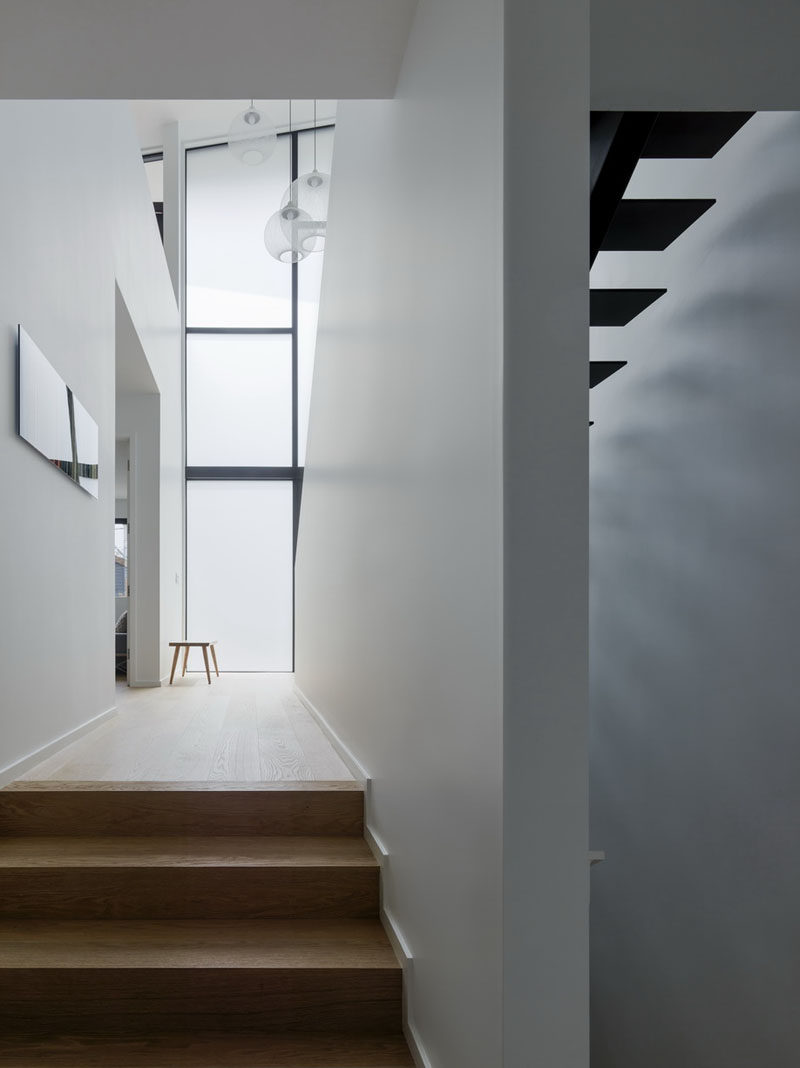 ---
The secondary unit opens up to its own outdoor space at the back of the property. A simple landscape design helps to keep the backyard maintenance free.
---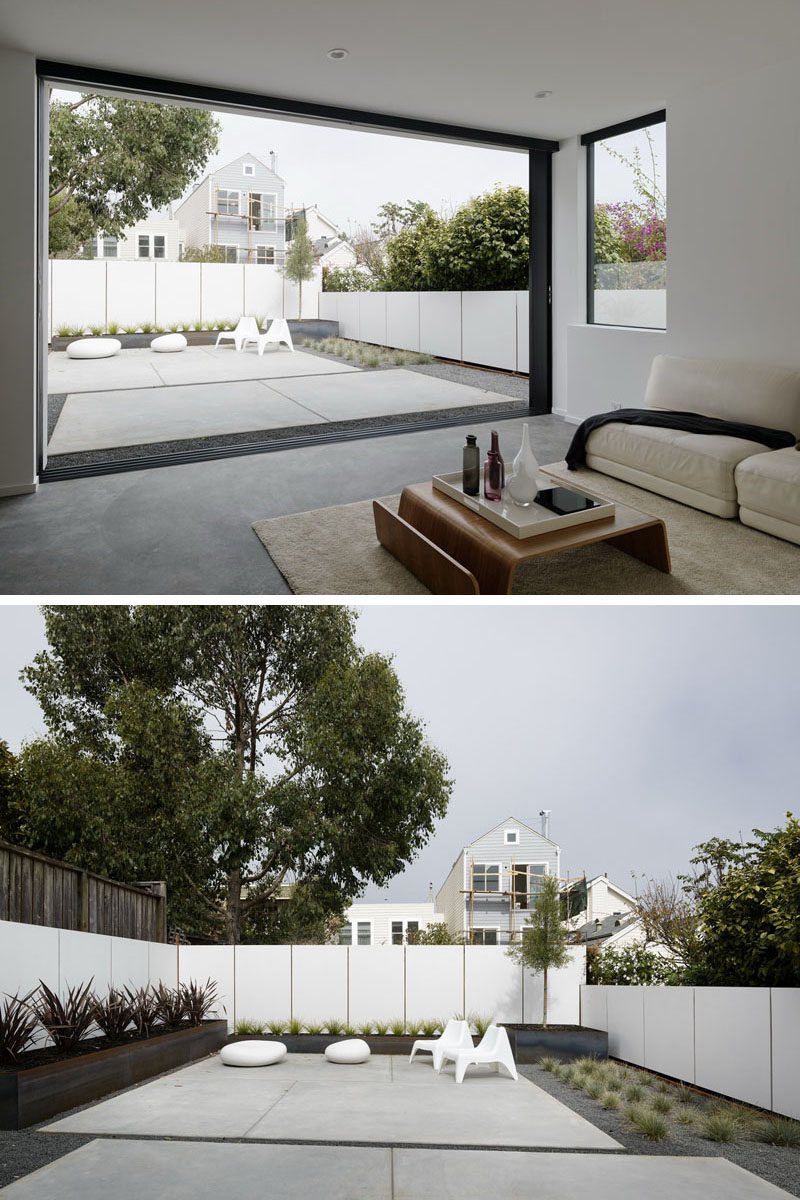 ---
Here you can see how the house has been split up, with the 1st floor being occupied by the garage and secondary unit.
---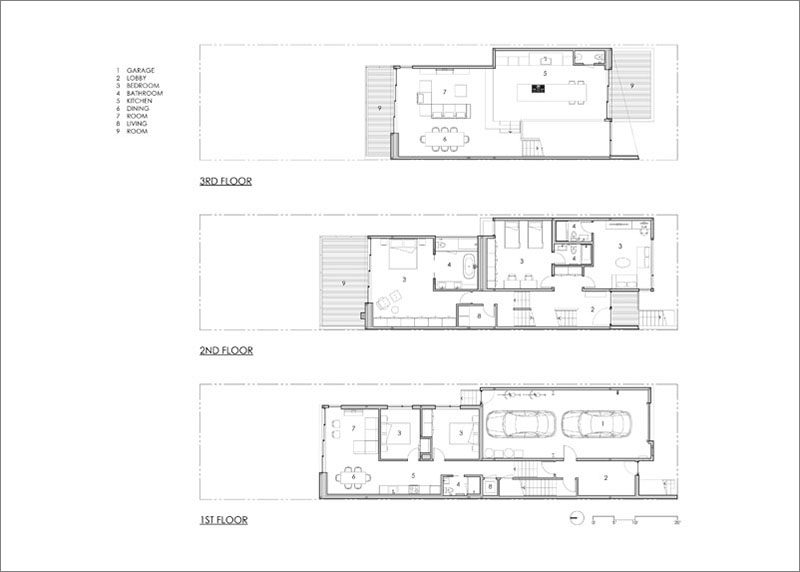 Architects: Edmonds + Lee Architects | Contractor: Devlin McNally Construction | Engineer: Double D Engineering | Cabinetry: Sozo Studio
---