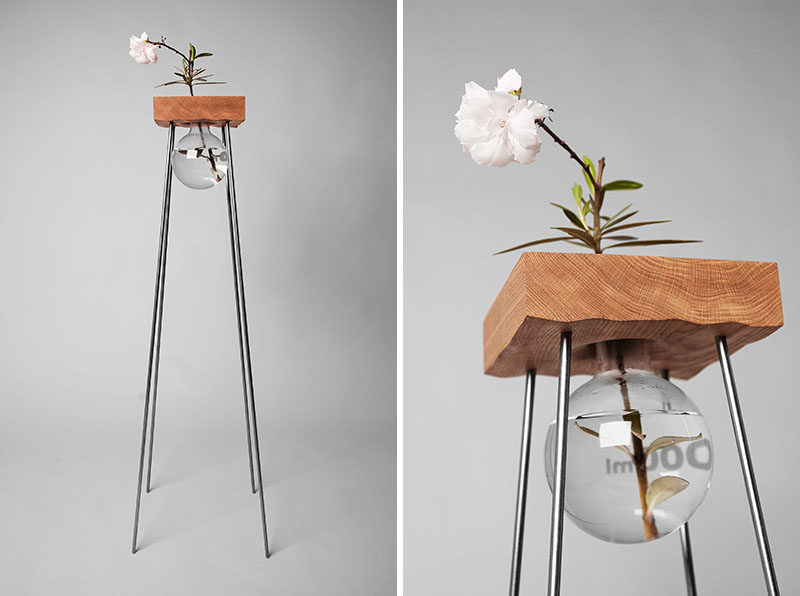 When you get flowers, you typically put them in a vase and put the vase on a table. But what if you had a table just for your flowers? Prague based design studio, Vjemy, went with the idea and created a table that perfectly fits a vase and not much else.
The detachable glass vase adds a more decorative look to the table and lets the flowers and their stems become part of the table, adding to the natural beauty of the piece.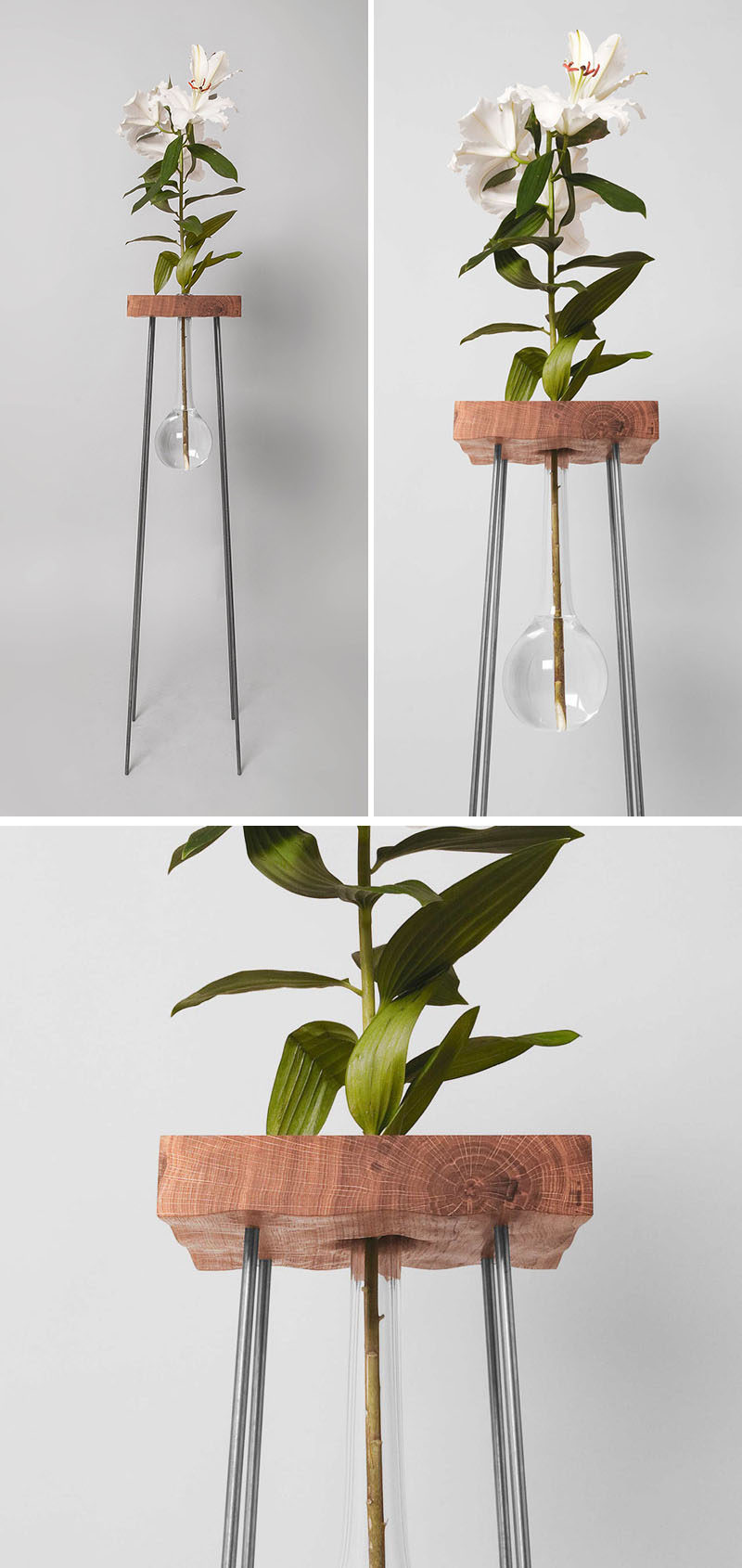 ---
Made from a solid oak surface and raw steel tubes for the legs, the table is made from natural and sturdy materials to create a timeless small piece of furniture.
---