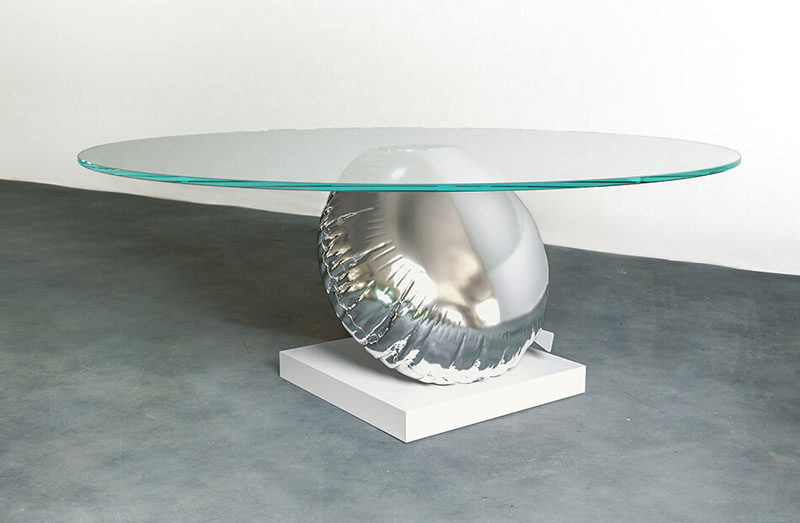 Photography by Duffy London
Christopher Duffy and Dario Costa have designed The Balloon Table (Balance) for Duffy London.
Inspired by a single helium, foil balloon, the designers created a limited edition table that's a playful trompe l'oeil on buoyancy and balance.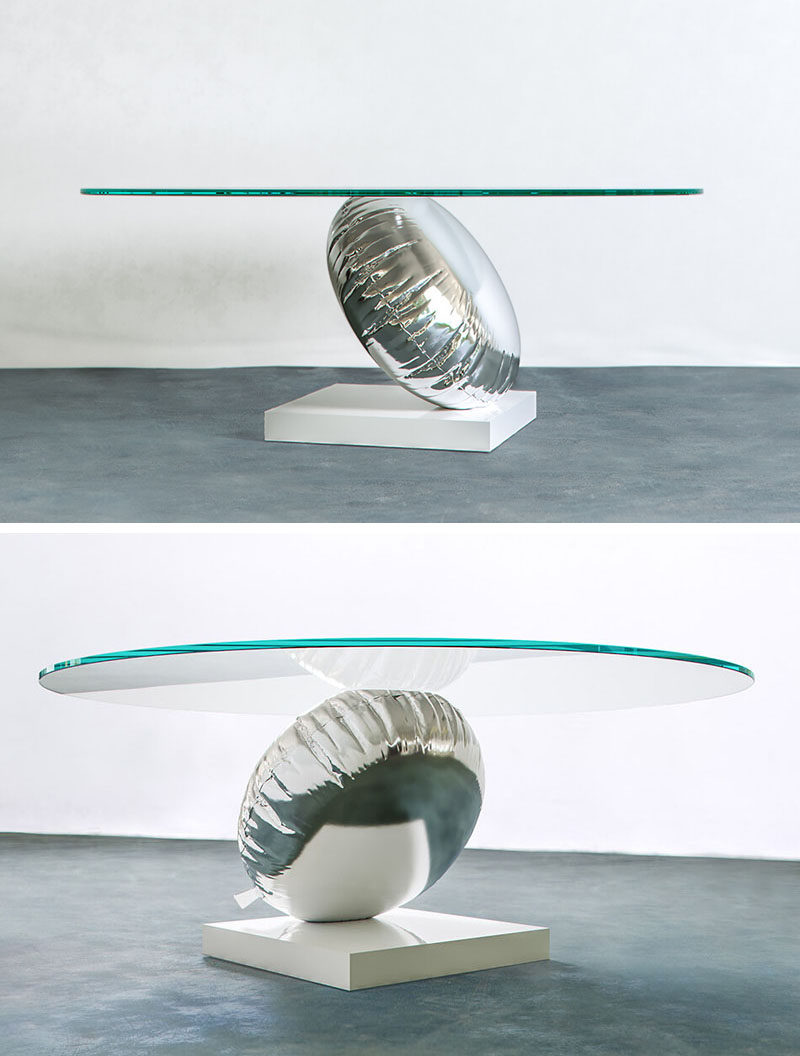 Photography by Duffy London
---
To create the table, the designers used very latest large-scale 3D printing technology, and materials such as toughened glass, marble, stainless steel, and a steel and resin composite.
---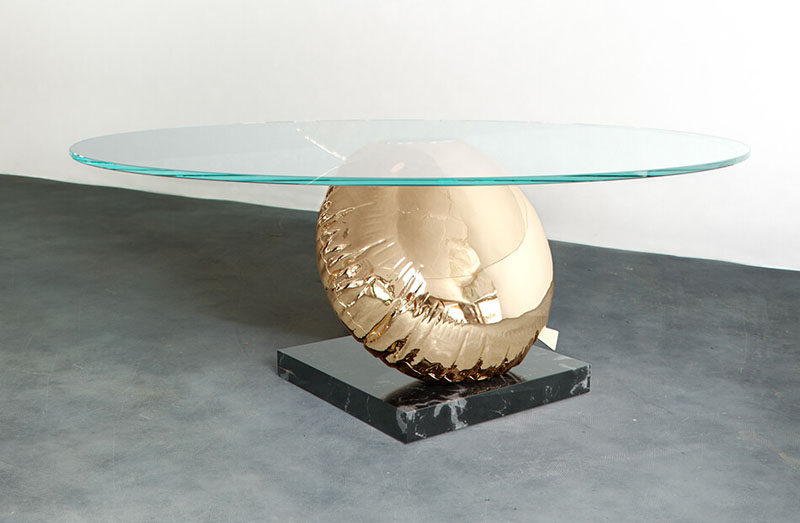 Photography by Duffy London
---