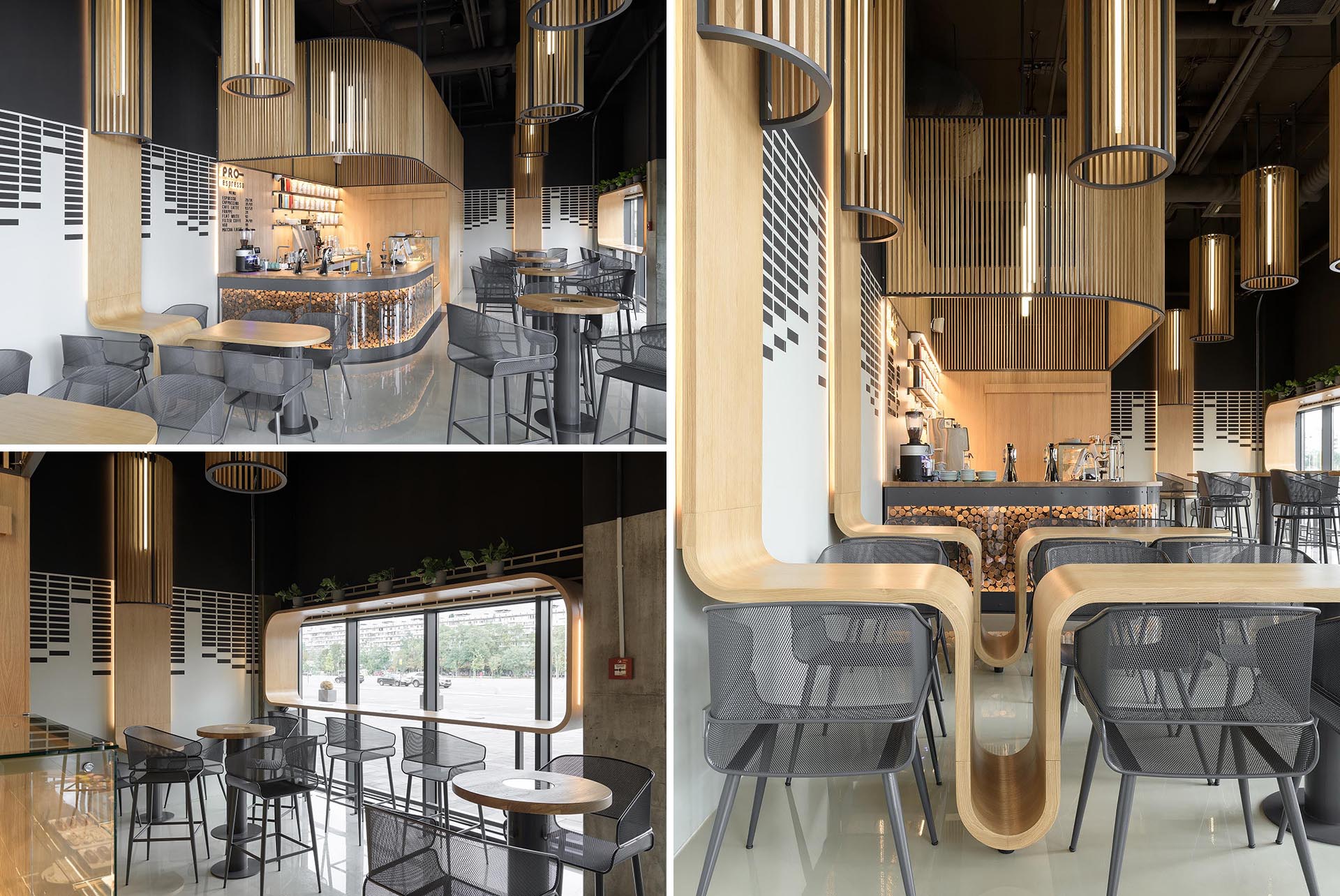 YUDIN Design Studio has completed the PRO Espresso bar, a new coffee shop in Kyiv, Ukraine, that features a glass facade, however, it's the design of tables inside that caught our eye.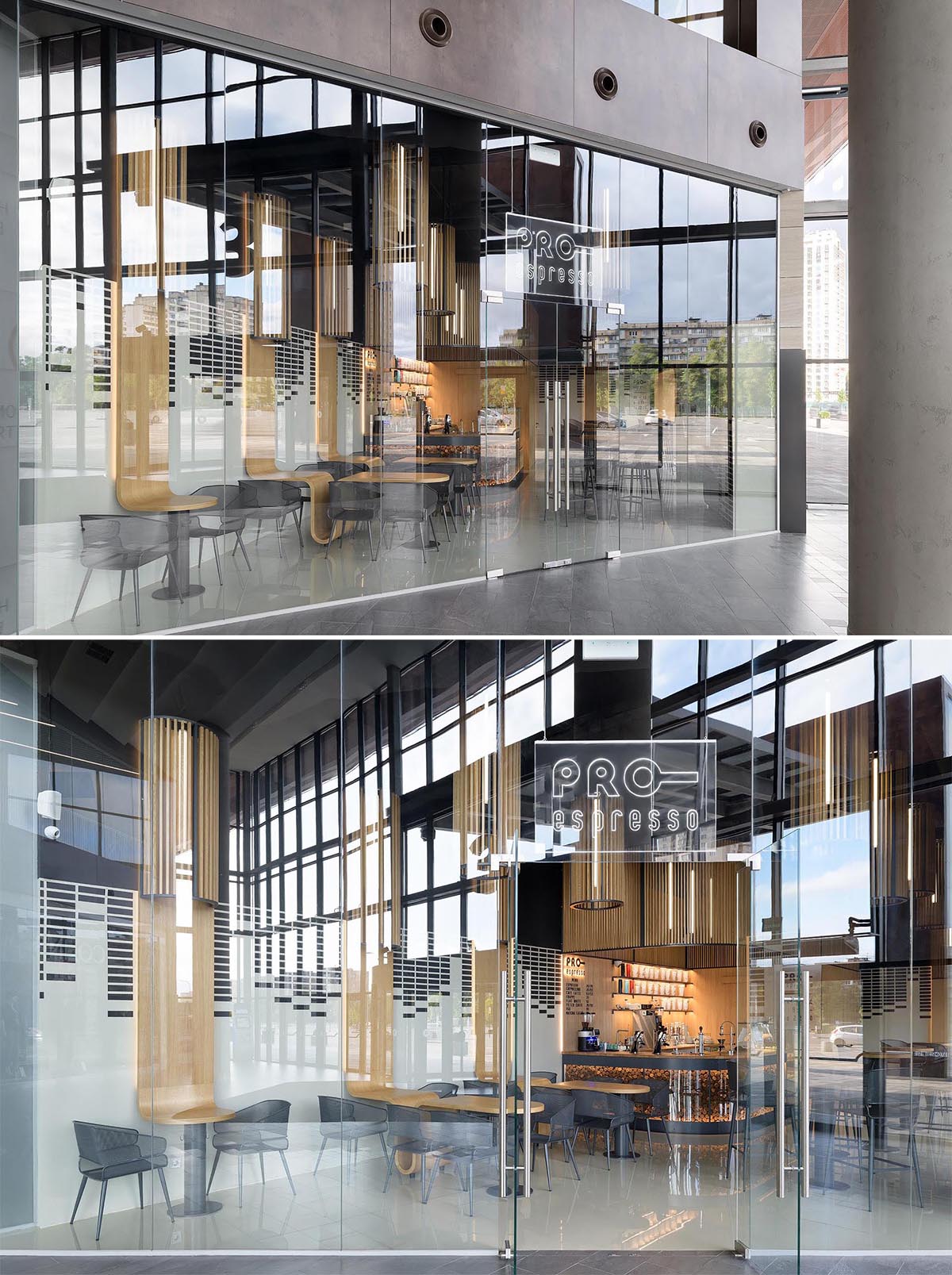 Located alongside the interior wall of the coffee shop are a series of wood wall accents that transition into tables of varying sizes.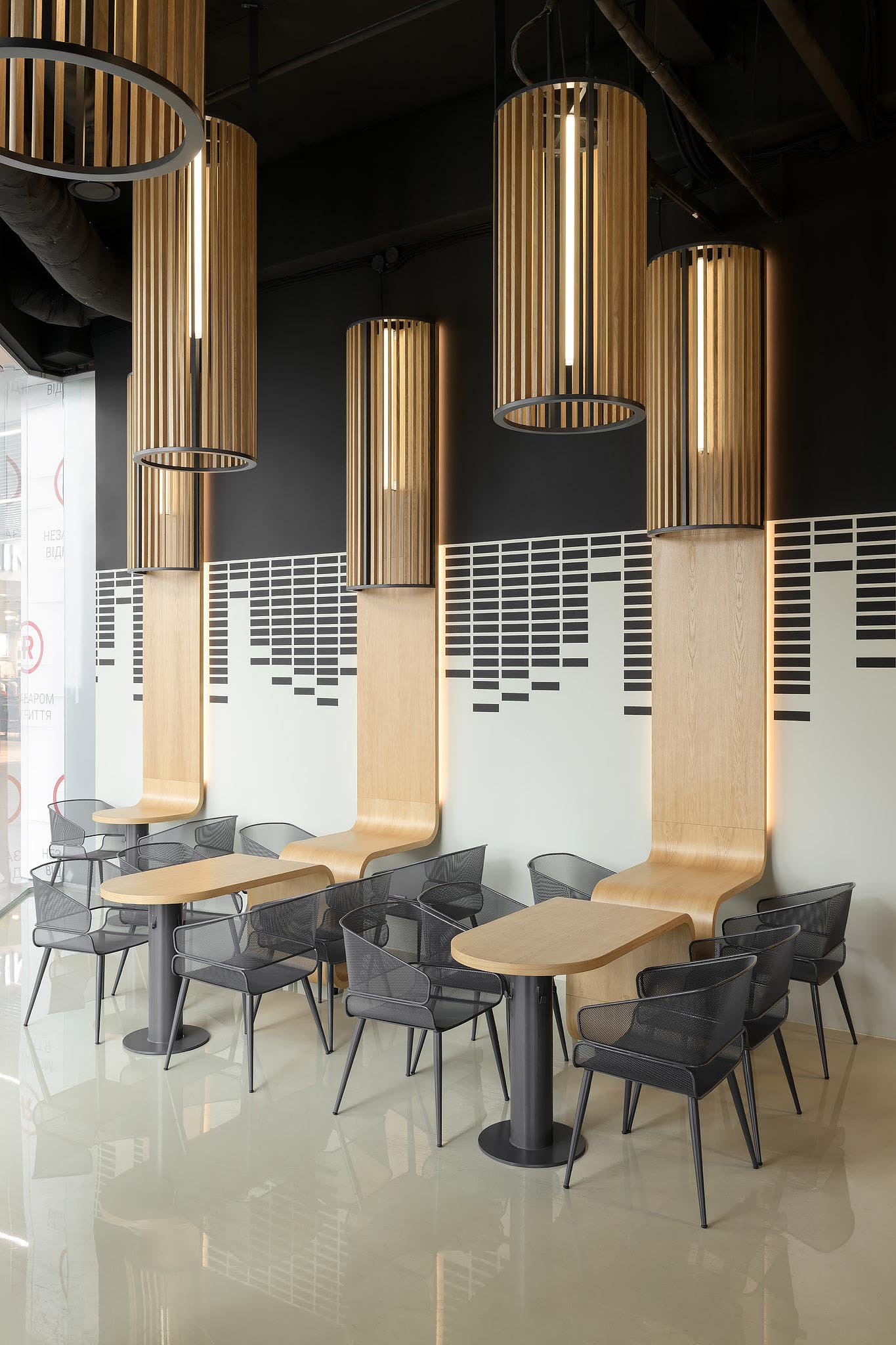 Made from several pieces of wood, the tables were joined together to create a product that looks like a single piece of bent wood.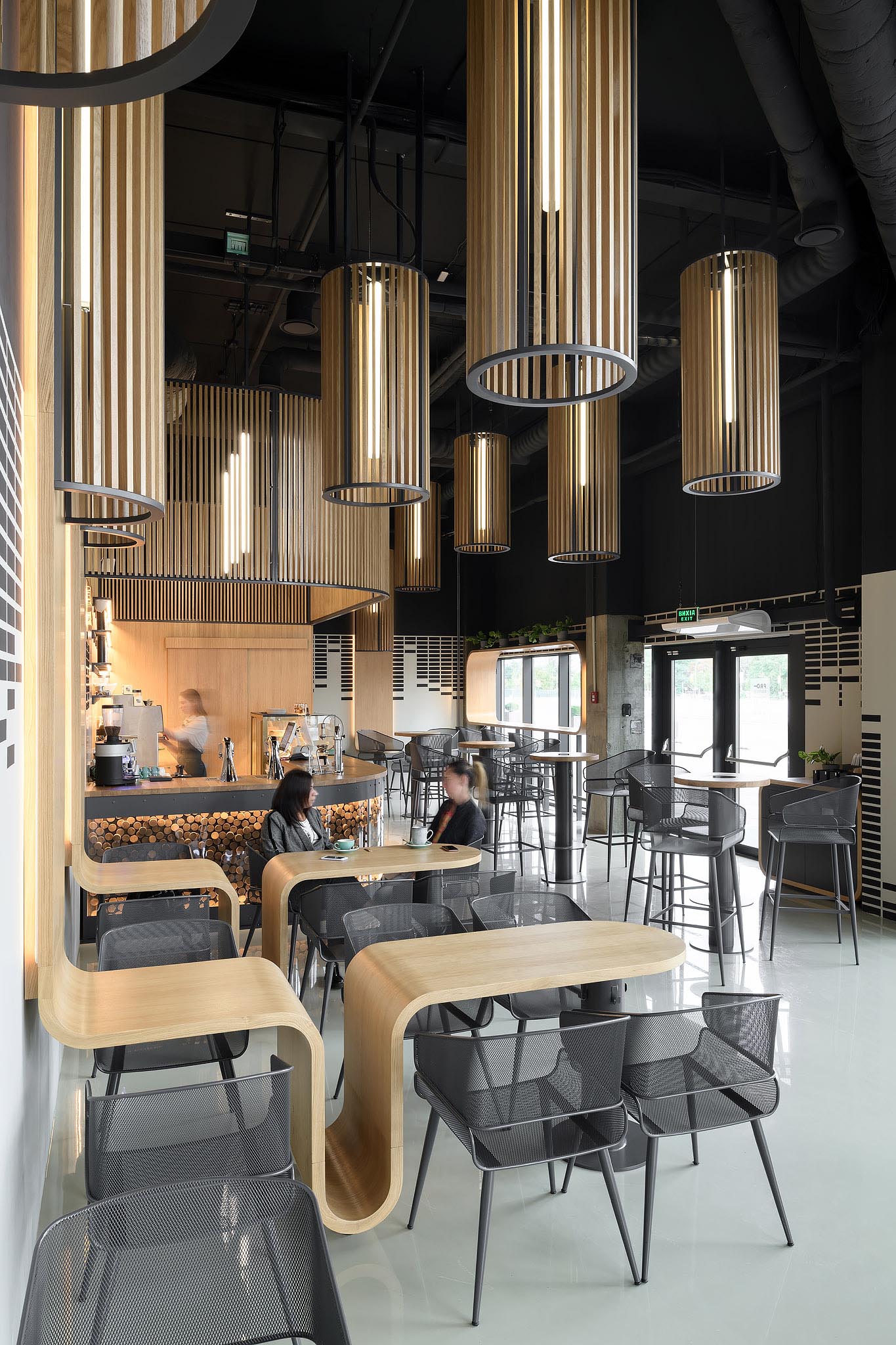 The custom-crafted tables have a U-shape to them allowing space for bags to be placed in them.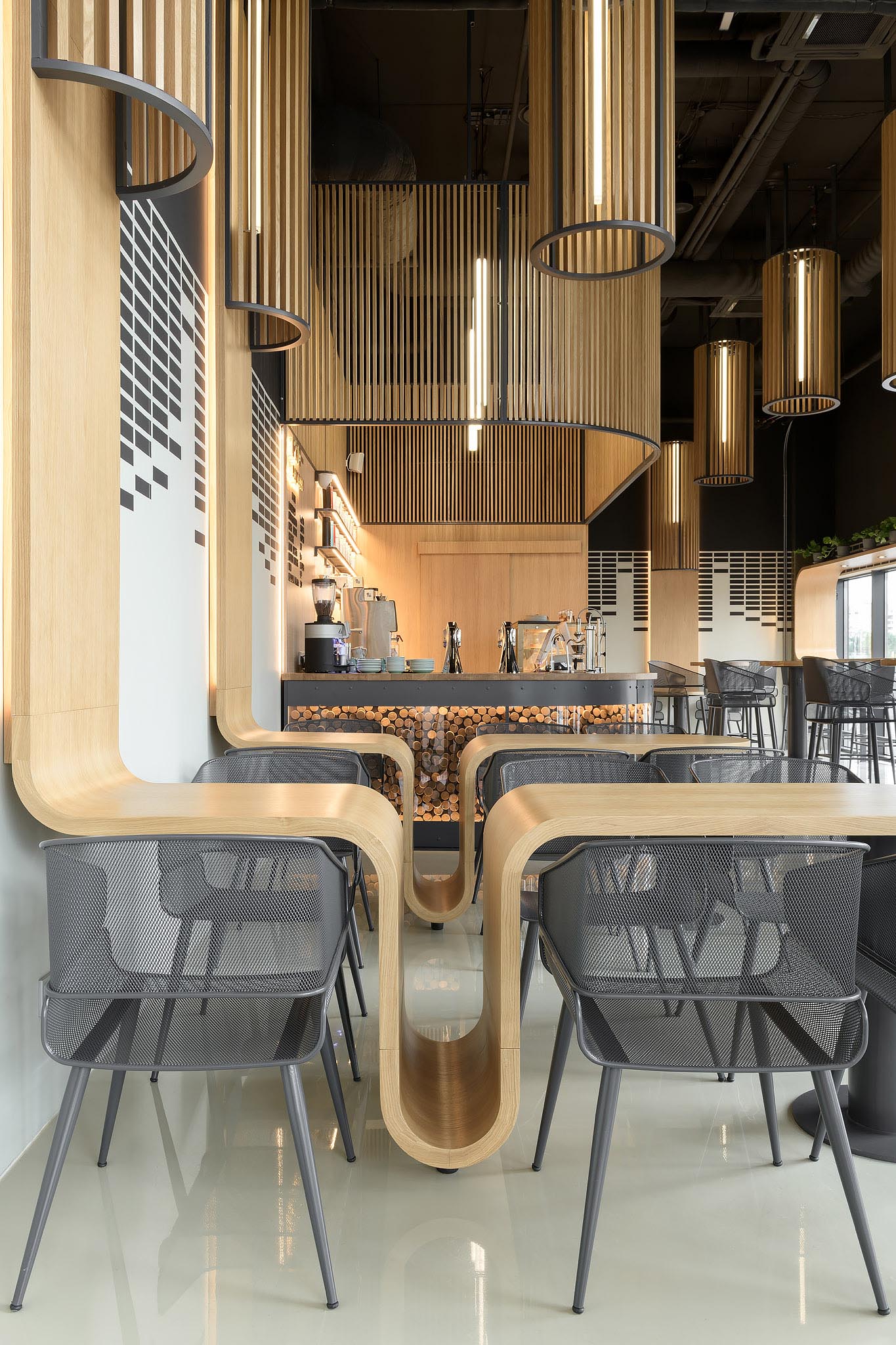 The wood lengths along the wall are raised slightly, creating a space for strips of LED lighting, adding a warm glow to the white wall.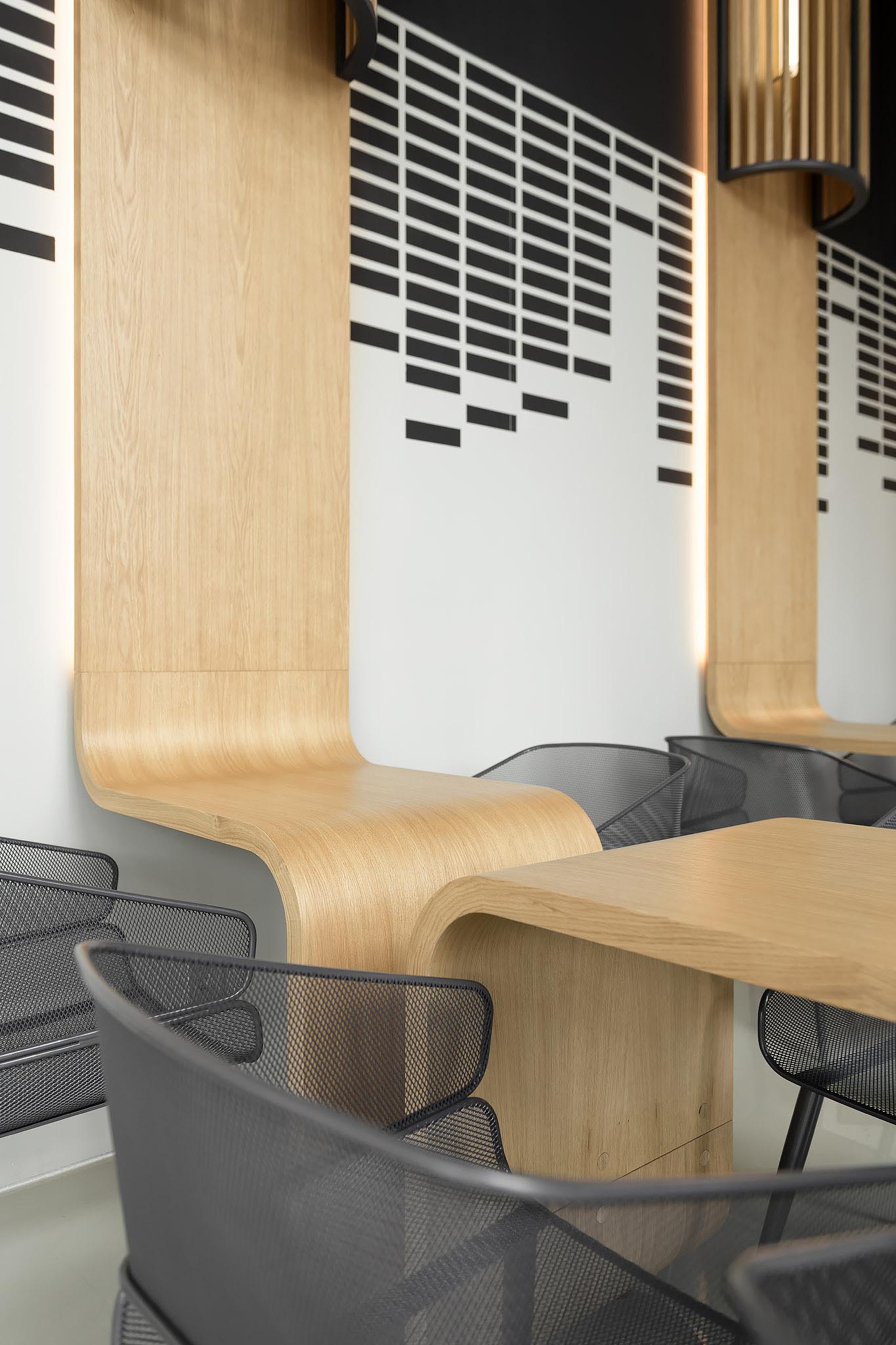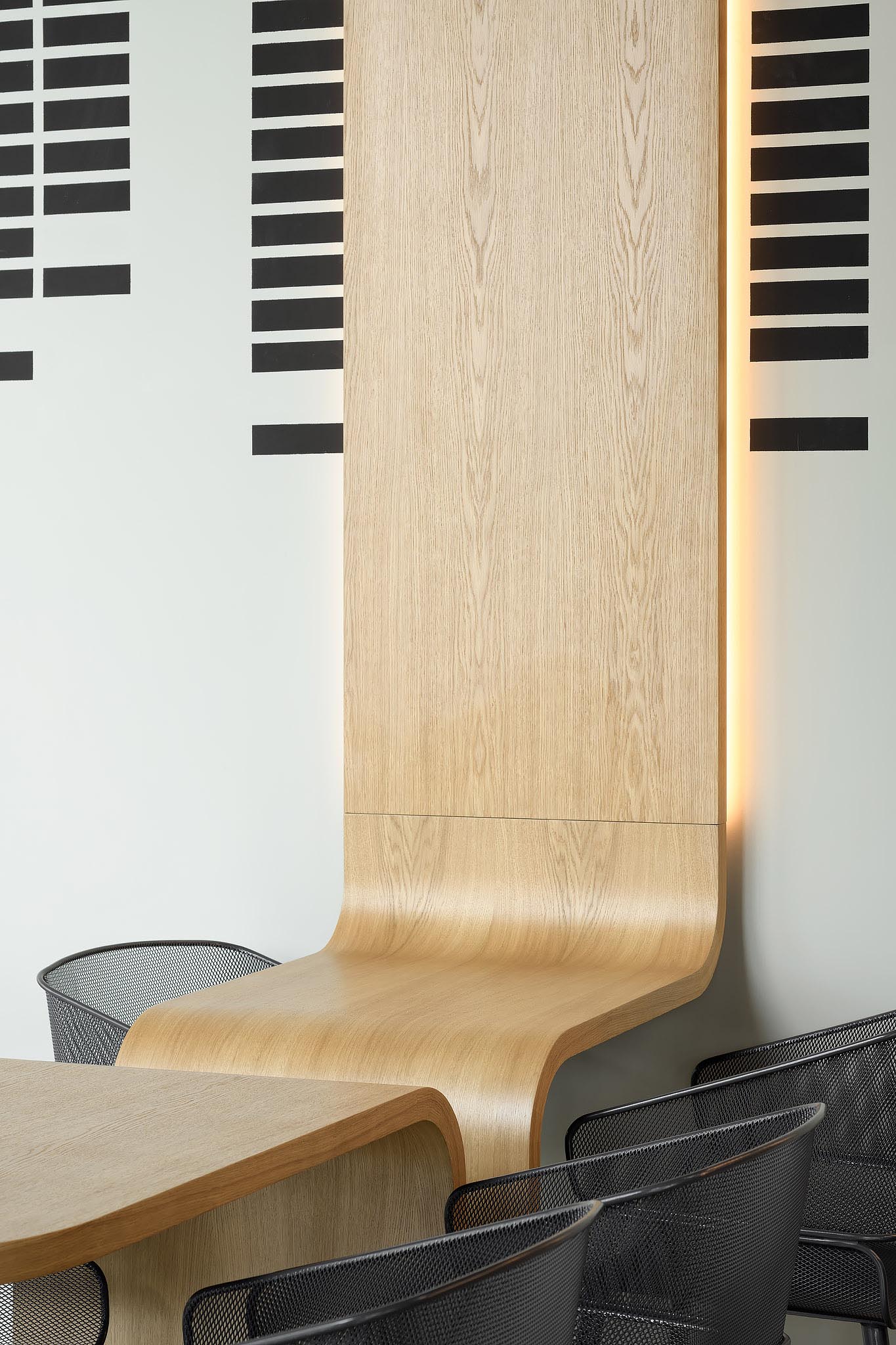 A service bar showcases the coffee machines, while the curved design complements the table designs and the column-shaped lights hanging from the ceiling.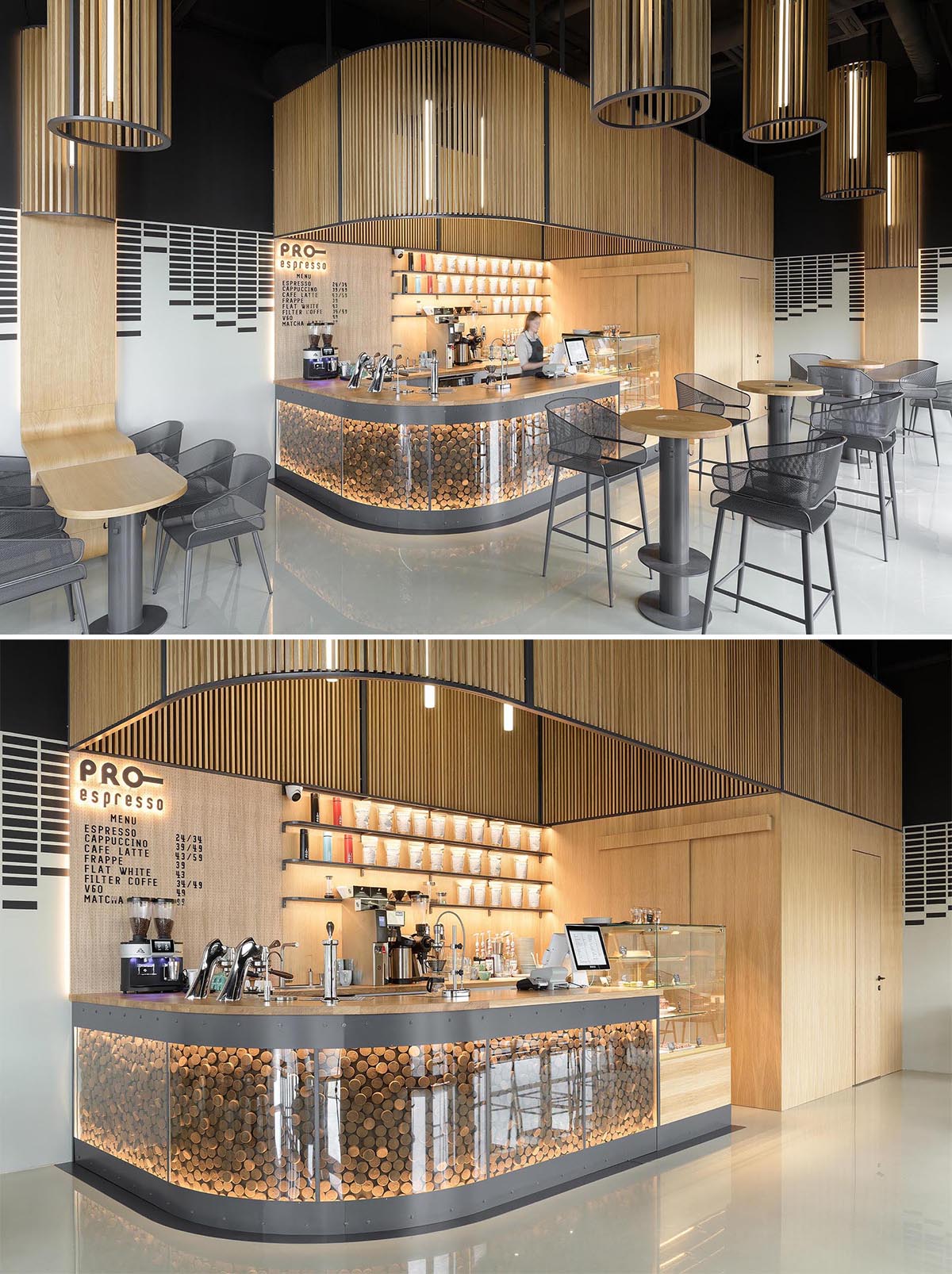 The bar counter resembles the letter U and underneath the bar is a glass-enclosed decorative accent that encloses 1300 tablets of coffee pomace.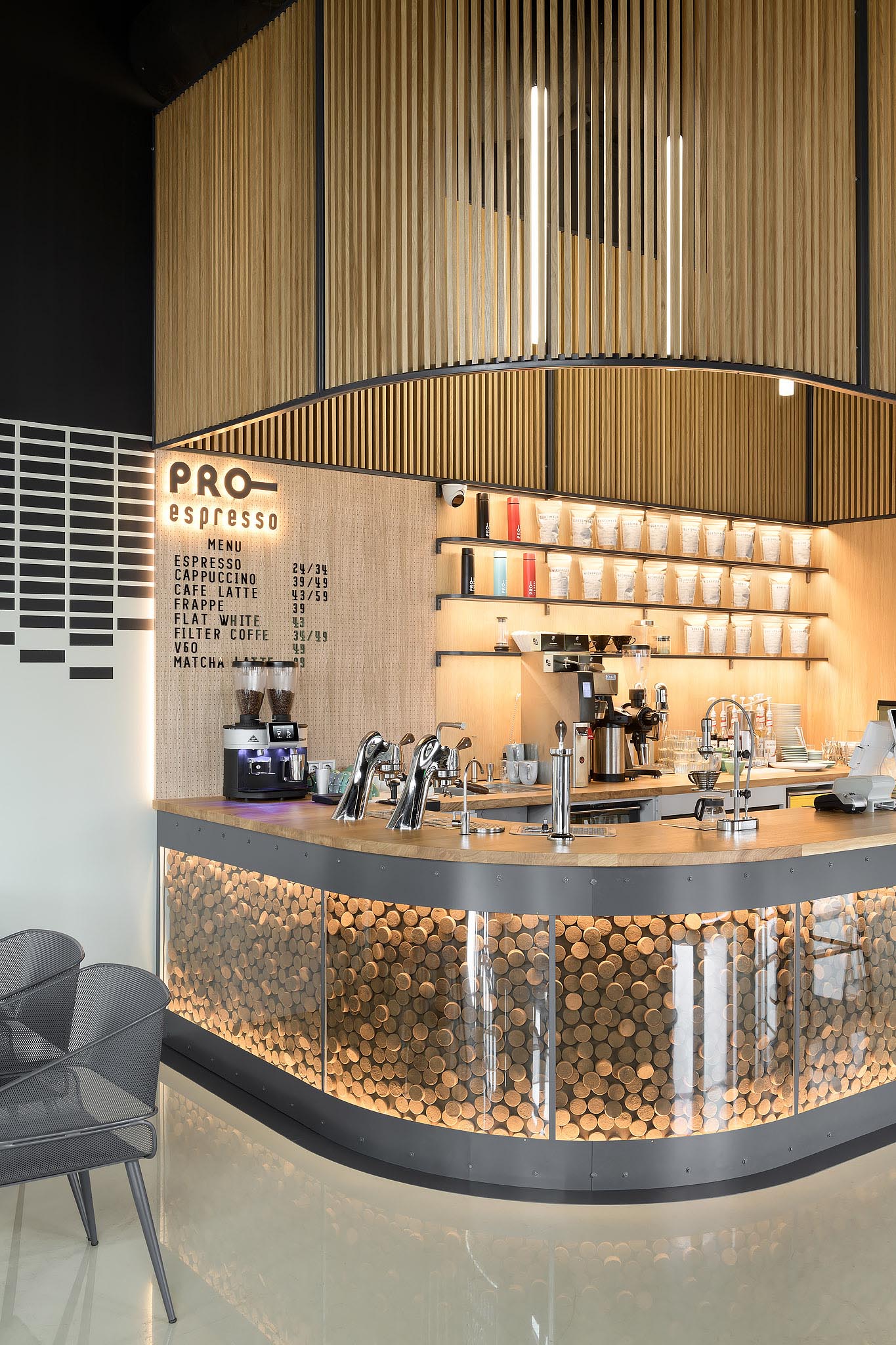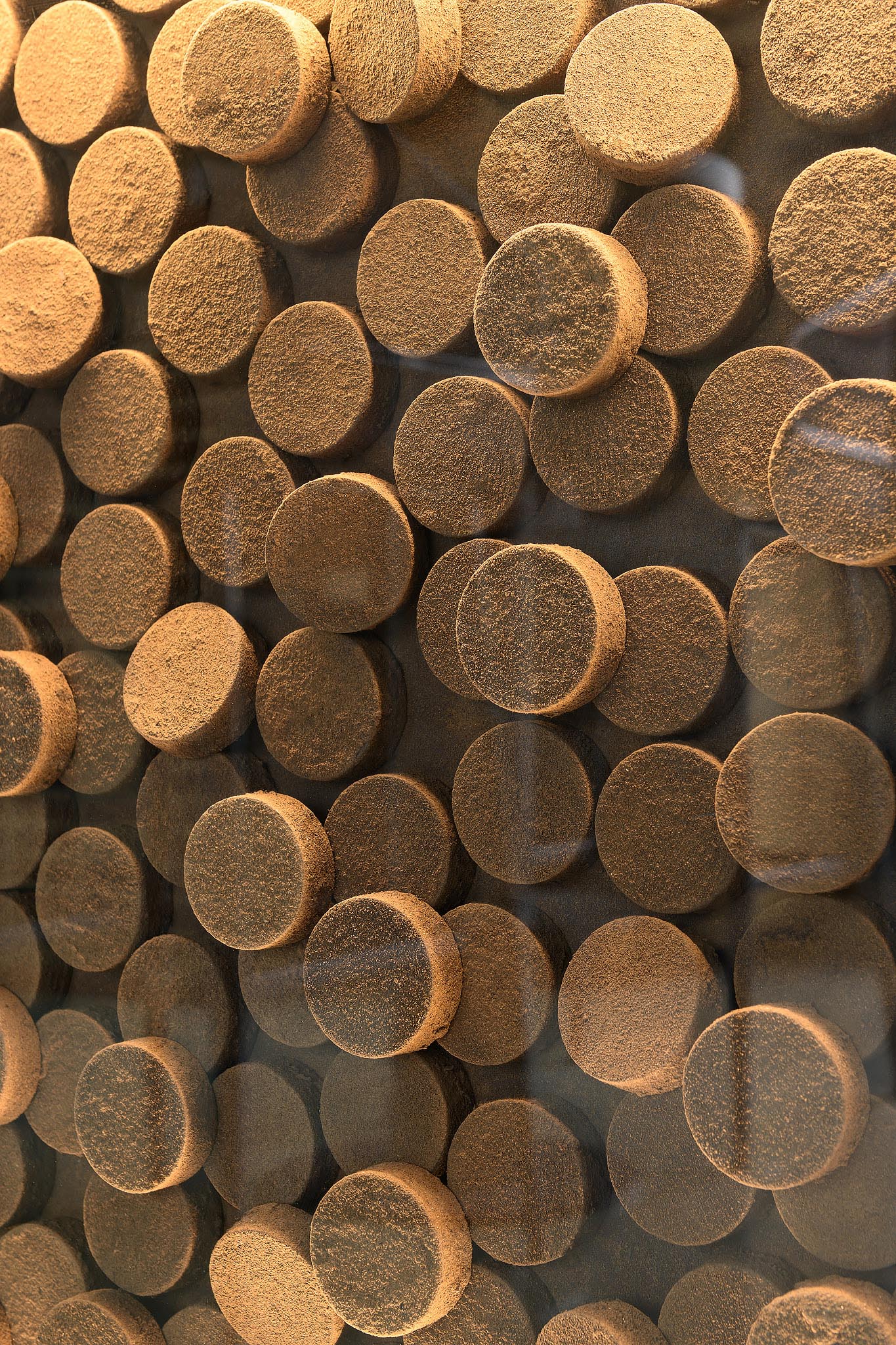 A series of tall bar tables placed under the ceiling lights separate the service area from the window counter. The cores in the center of the tabletops are where real coffee beans are poured.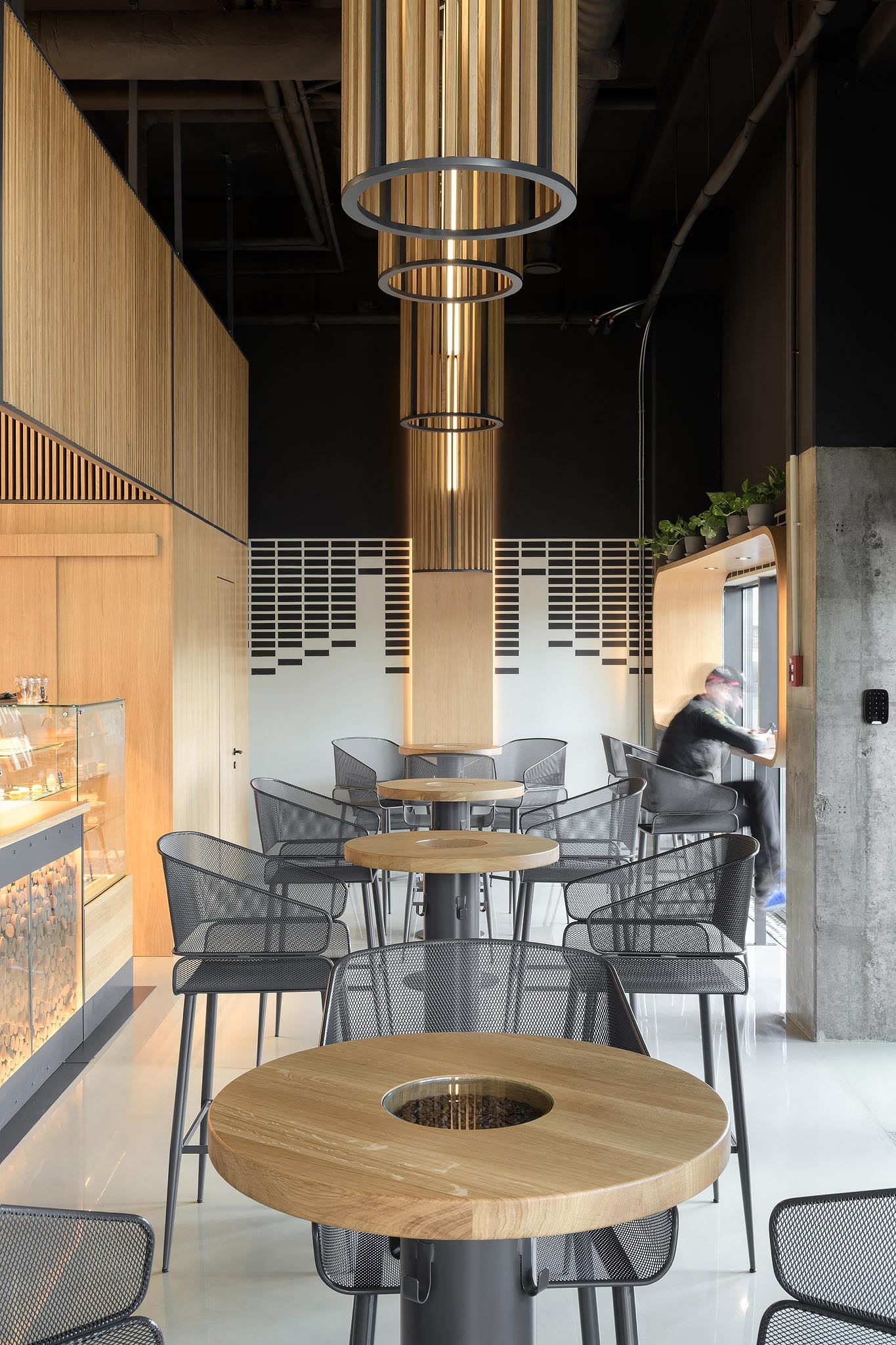 Additional seating can be found by the window in the form of a wood-lined bar, that takes advantage of the street views, and has integrated wireless chargers.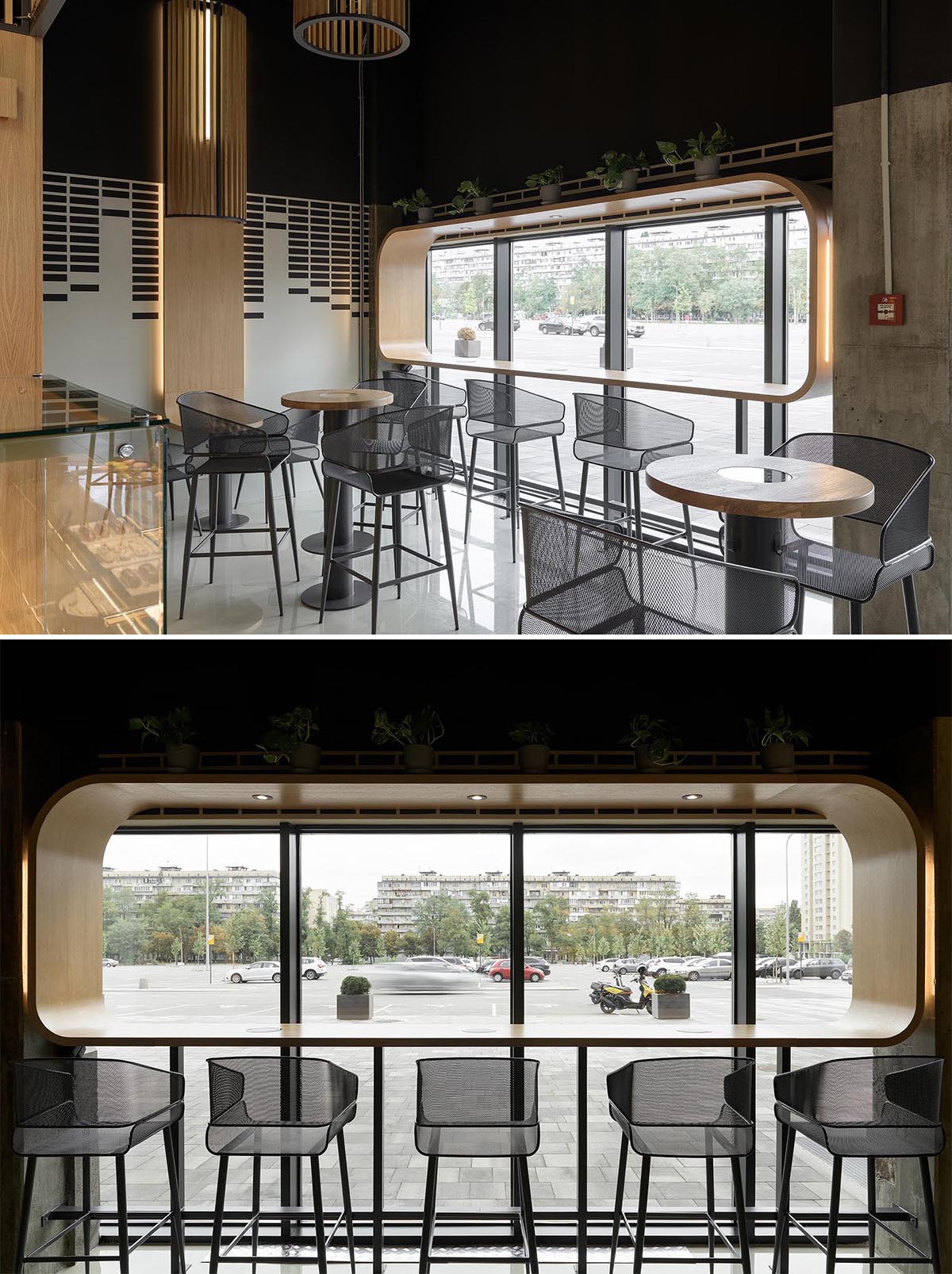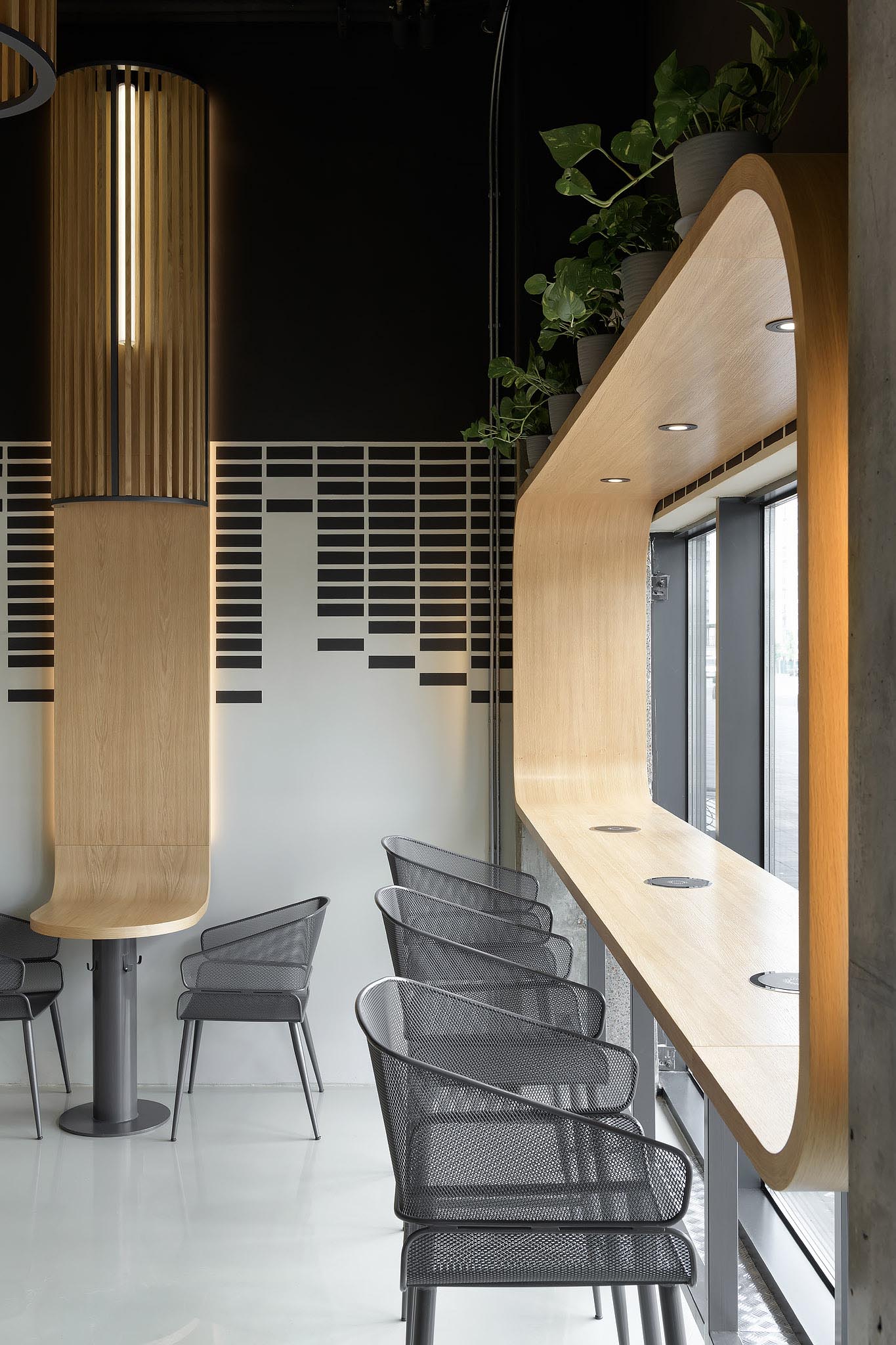 Photographer: Sergey Savchenko | Authors of the interior and brand identity: Aleksandr Yudin, Vladimir Yudin – YUDIN Design studio