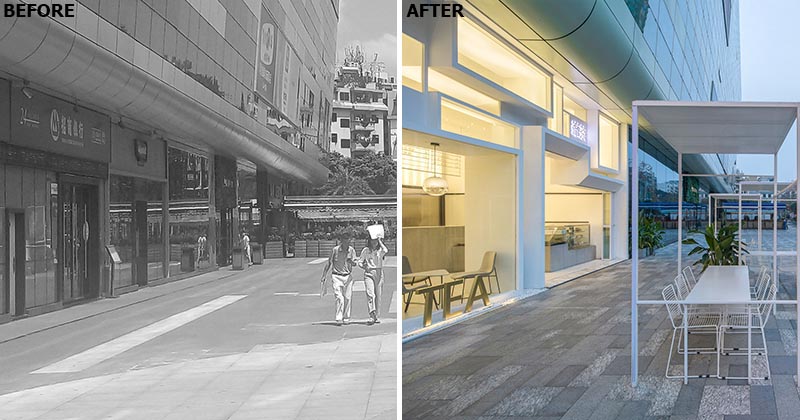 Onexn Architects has transformed what was once a dull building with an uninspiring sidewalk and turned it into a tea shop with a unique facade and outdoor seating.

Located at Haiya Mage Mall in Bao'an, Shenzhen, China, the cafe, named PEAK TEA, features a facade made up of white boxes that provide a glimpse of the bright interior and adds to the visual interest of the building.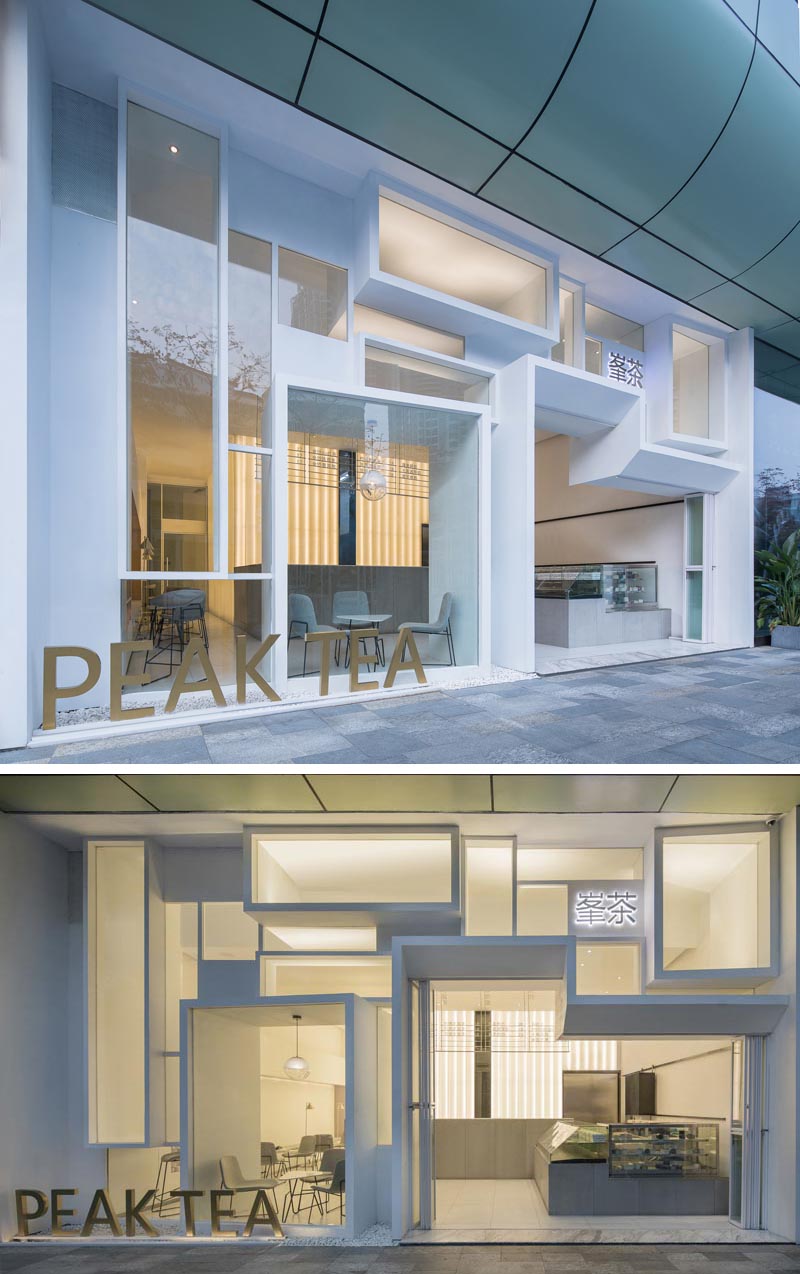 One of the benefits of this location, is that the sidewalk is extra wide. Previously this was an unused space with just a few planters separating the pedestrian area from the road, however the designers of this project saw that it was underutilized, and decided to place tables and seating outside.

This not only gave the sidewalk some added character, but also increased the seating capability of the tea shop. It also helps to draw in people walking by.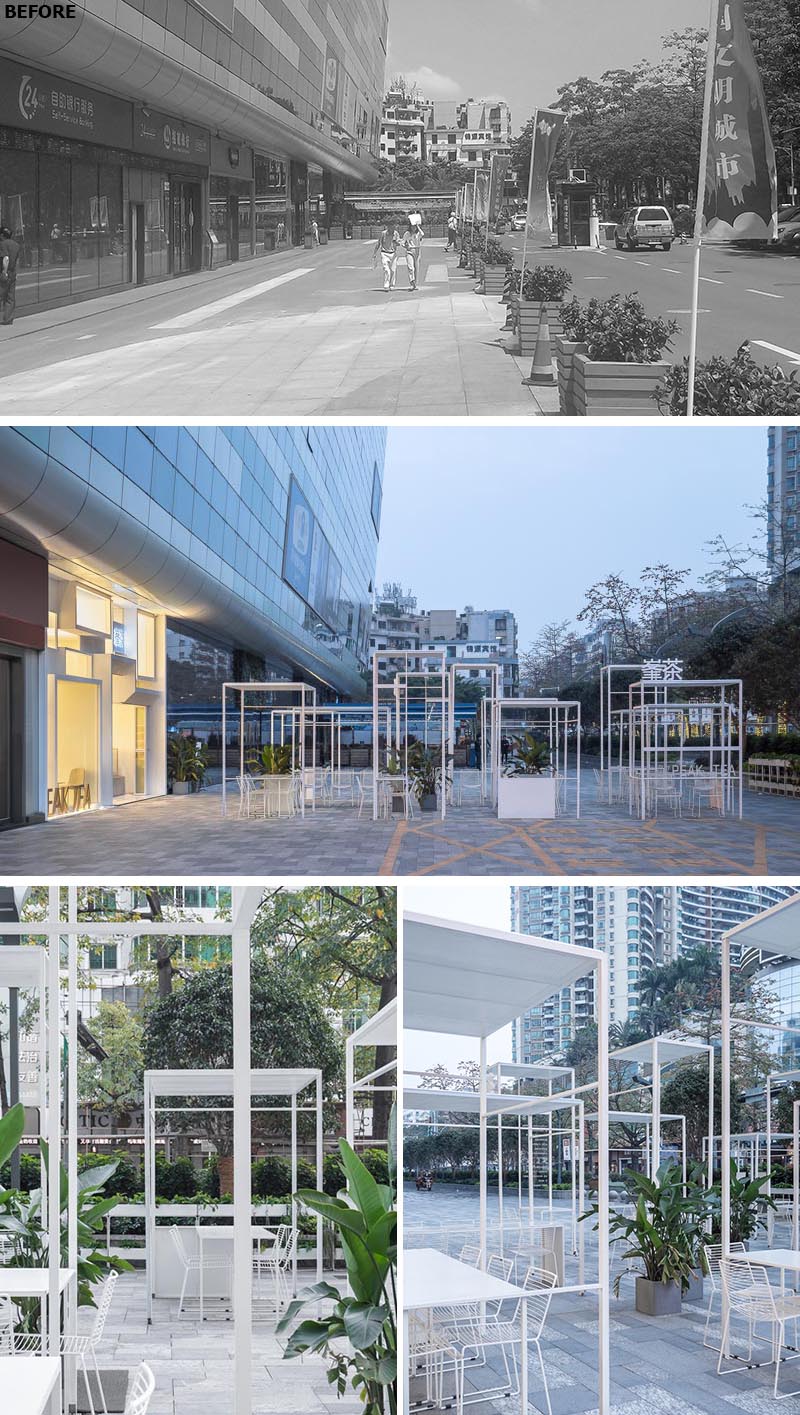 Inside, the high ceilings create a bright and open space, while the boxes shown on the facade of the store, penetrate through to the interior, creating a seating nook and a bar area.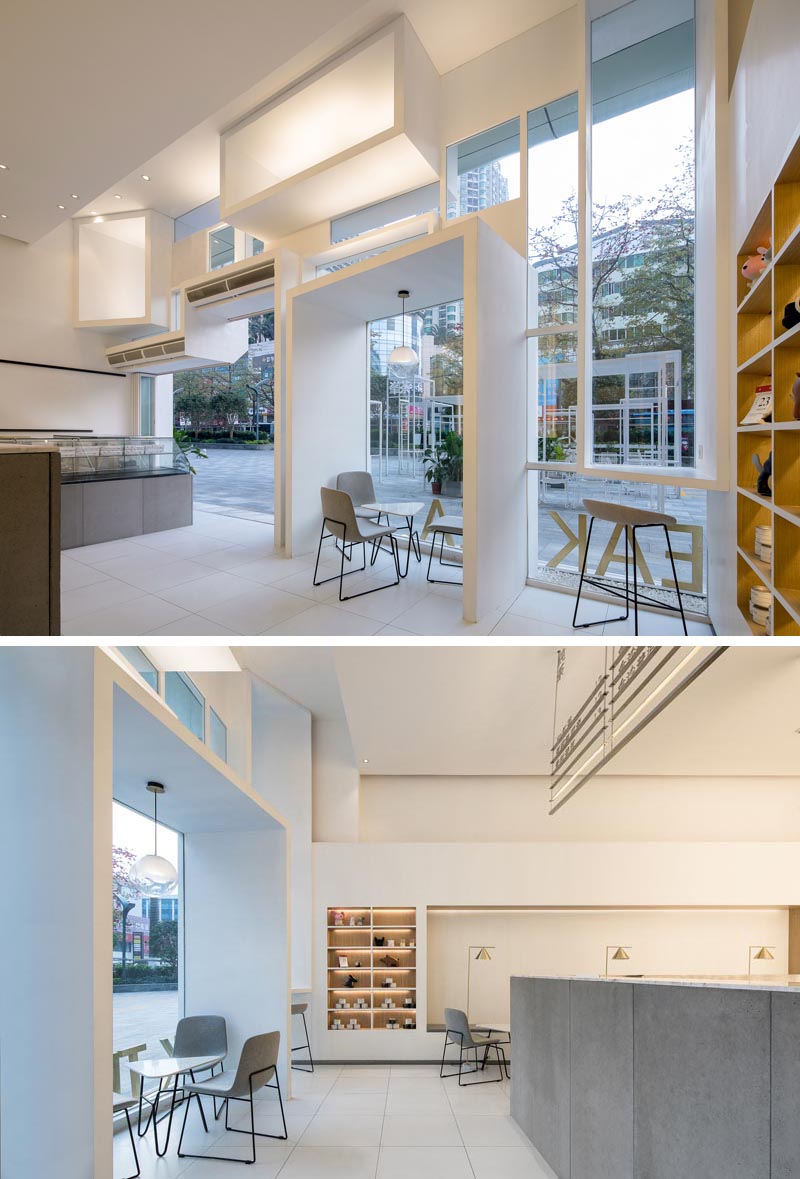 Before photography © Onexn Architects | After photography © Chao Zhang | Design Team: Onexn Architects | Principal Architect: Bo Zhang, Jingjing Wang | Team Member: Bingxiang An, Ming Zeng, Ziying Cai | Execution of Construction: Yulin Le | Lighting: Pudi Design