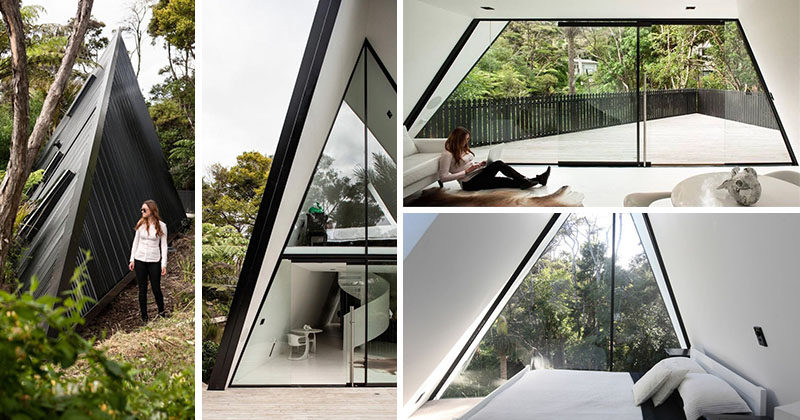 Architect Chris Tate has designed this simple tent-like cabin that's surrounded by trees and located on Waiheke Island, New Zealand.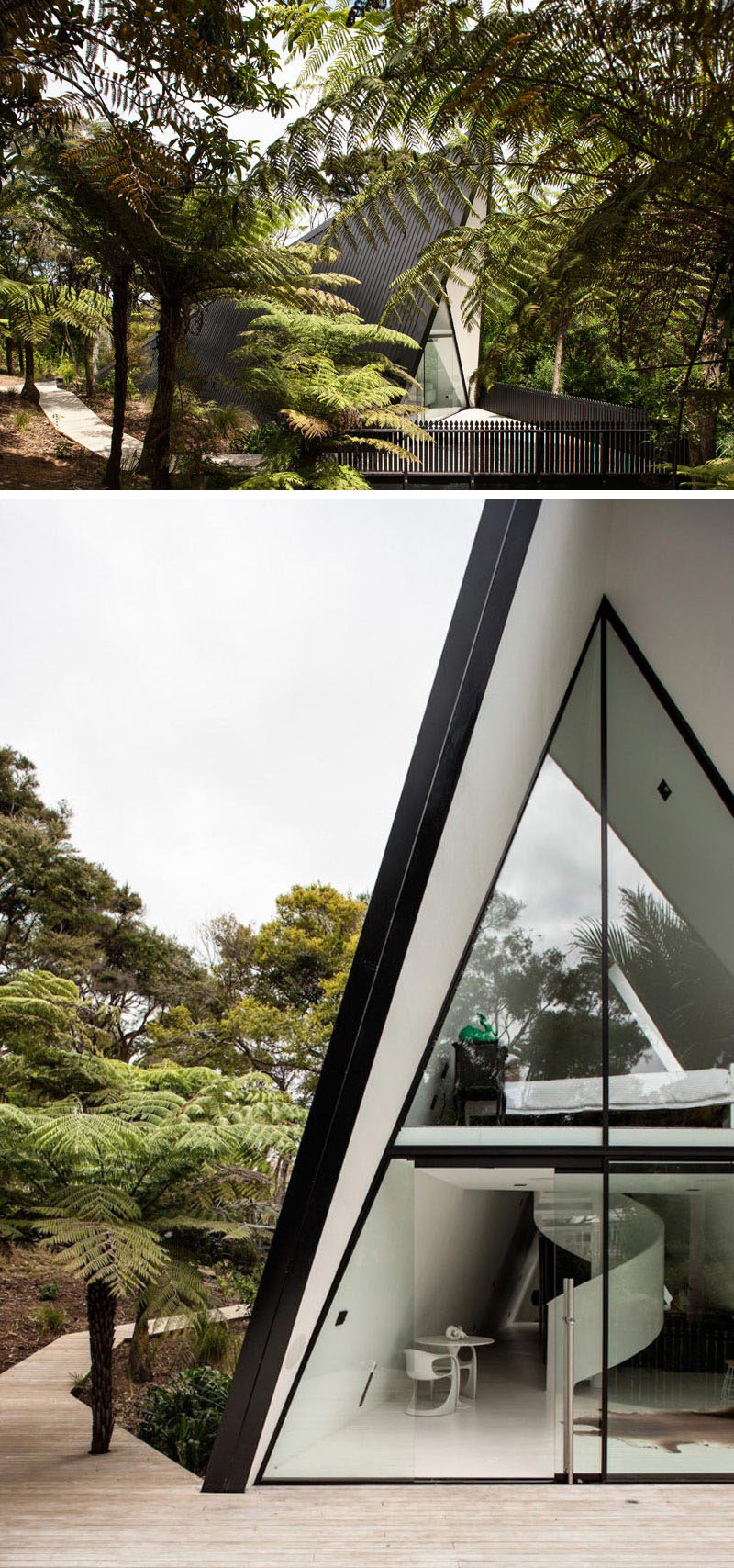 ---
Wanting to capture the back-to-basics simplicity of camping, Chris designed the Tent House with two levels that feature a main floor with the living, dining, kitchen and bathroom, and a top floor with the bedroom.
---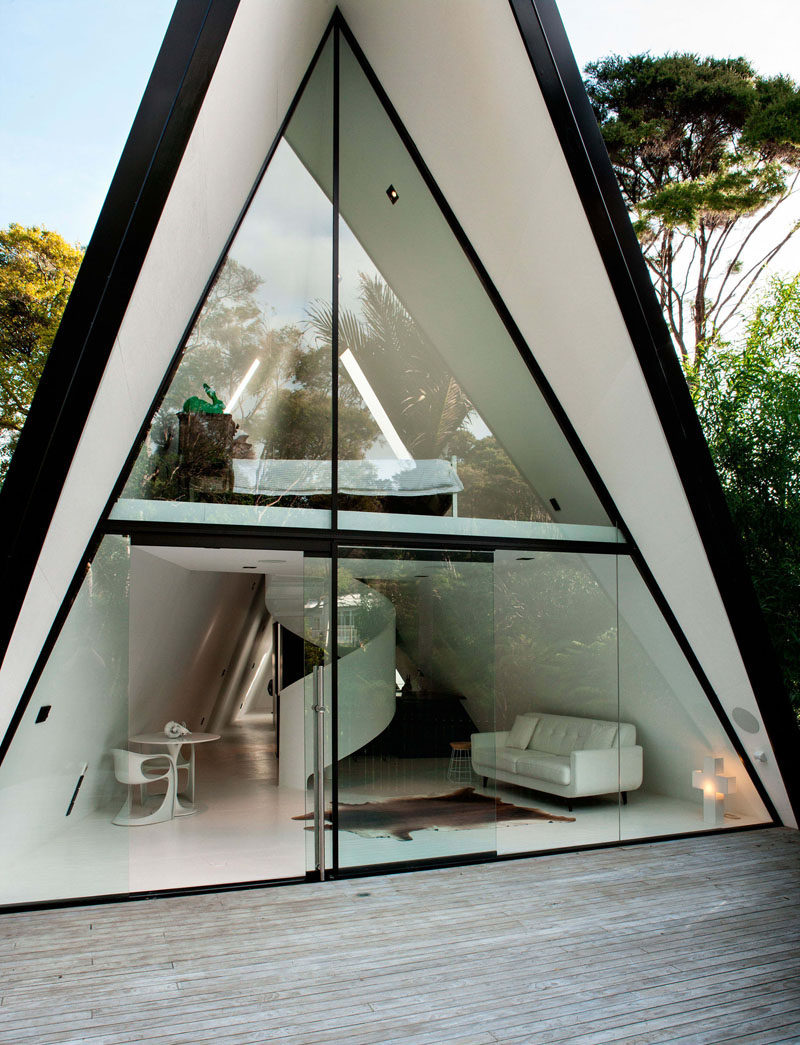 ---
Large windows on one end of the small house as well as smaller ones on the side of the building provide plenty of sunlight, while the white interior helps to reflect the light and is a strong contrast to the black exterior.
---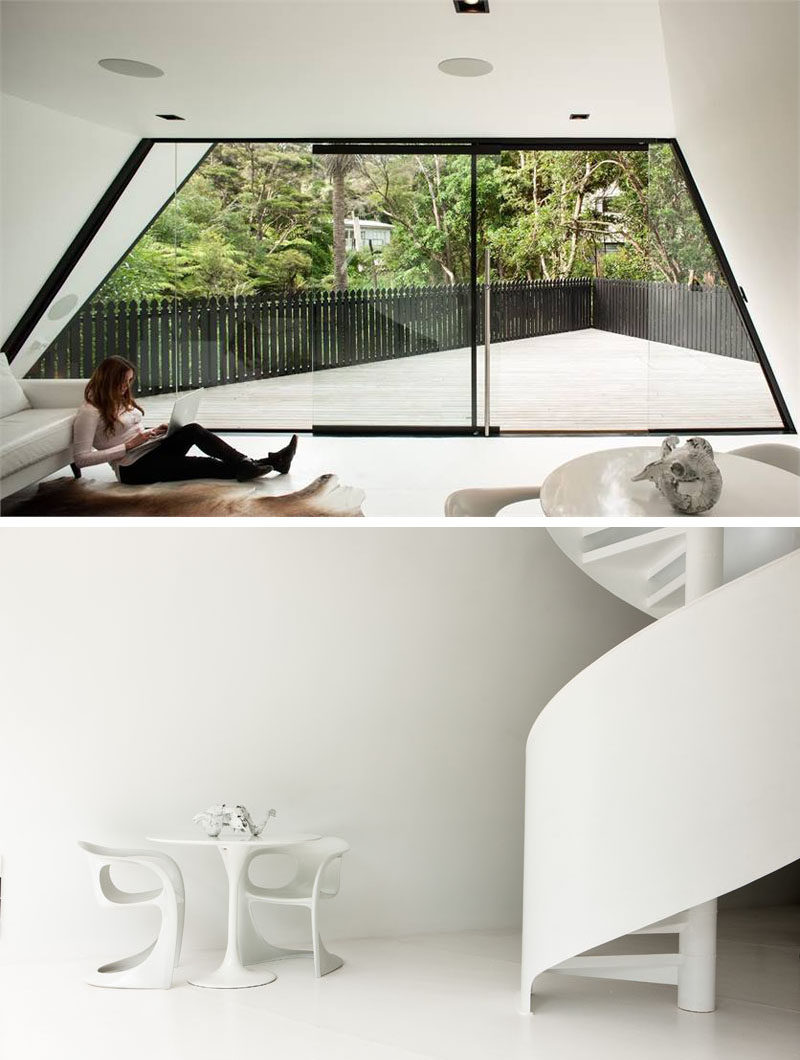 ---
The only black on the interior of the space is in the kitchen and the bathroom door. The kitchen has been designed to perfectly fit the triangular shape of the space, with the angles accentuated by the strong contrasting lines of the cabinetry.
---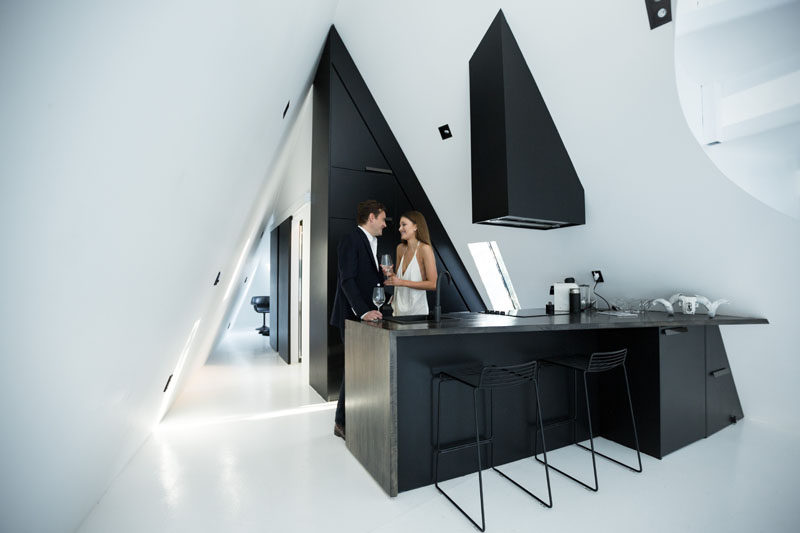 ---
Separating the living area from the kitchen is a spiral staircase leading to the bedroom.
---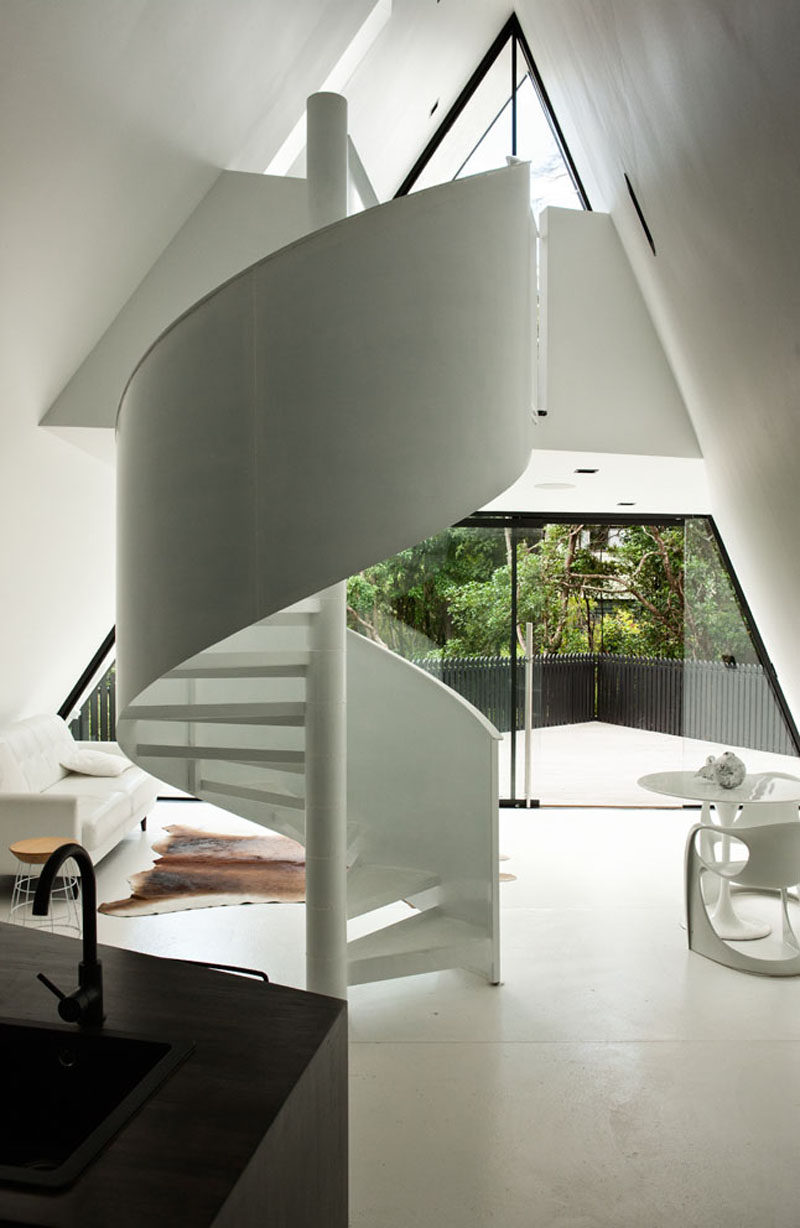 ---
The bedroom which has a view of the treetops, also has draped curtains, much like the entryway to a tent.
---
---
At night, the interior of the cabin is lit up like a lantern.
---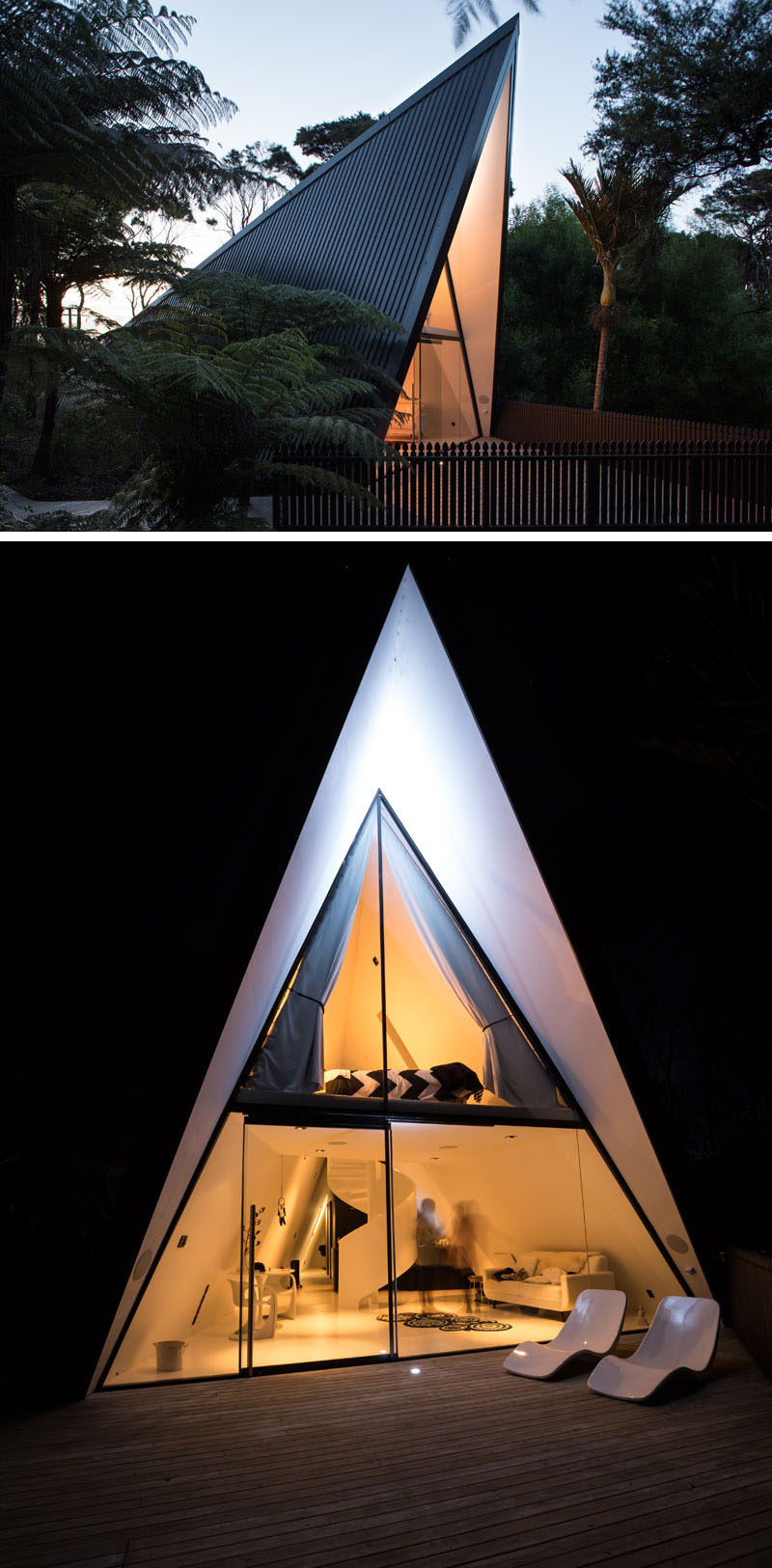 ---
Here's a view of the back of the cabin where you can really see the angles and inspiration of the shape of a tent.
---