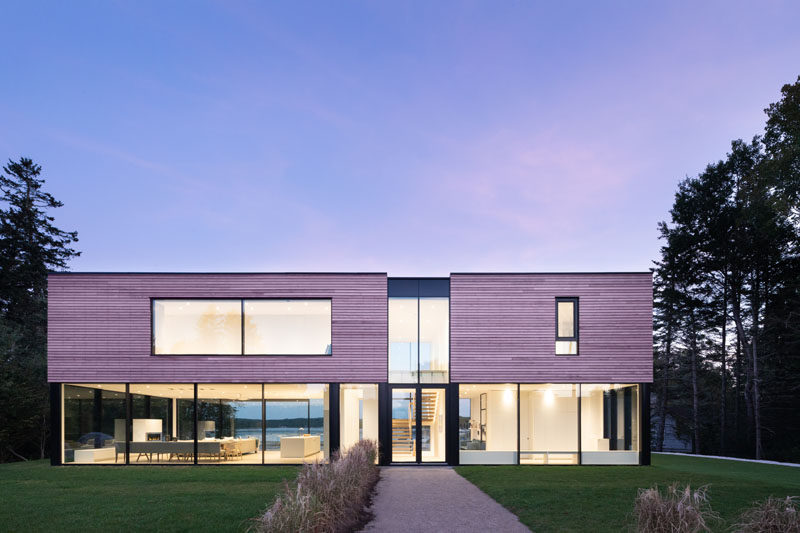 Canadian firm Omar Gandhi Architect have recently completed a modern coastal cottage in Chester, Nova Scotia, that was designed as a summer home for a family.
The exterior of the house is clad in red cedar horizontal boards that hover above a glass-encased ground level.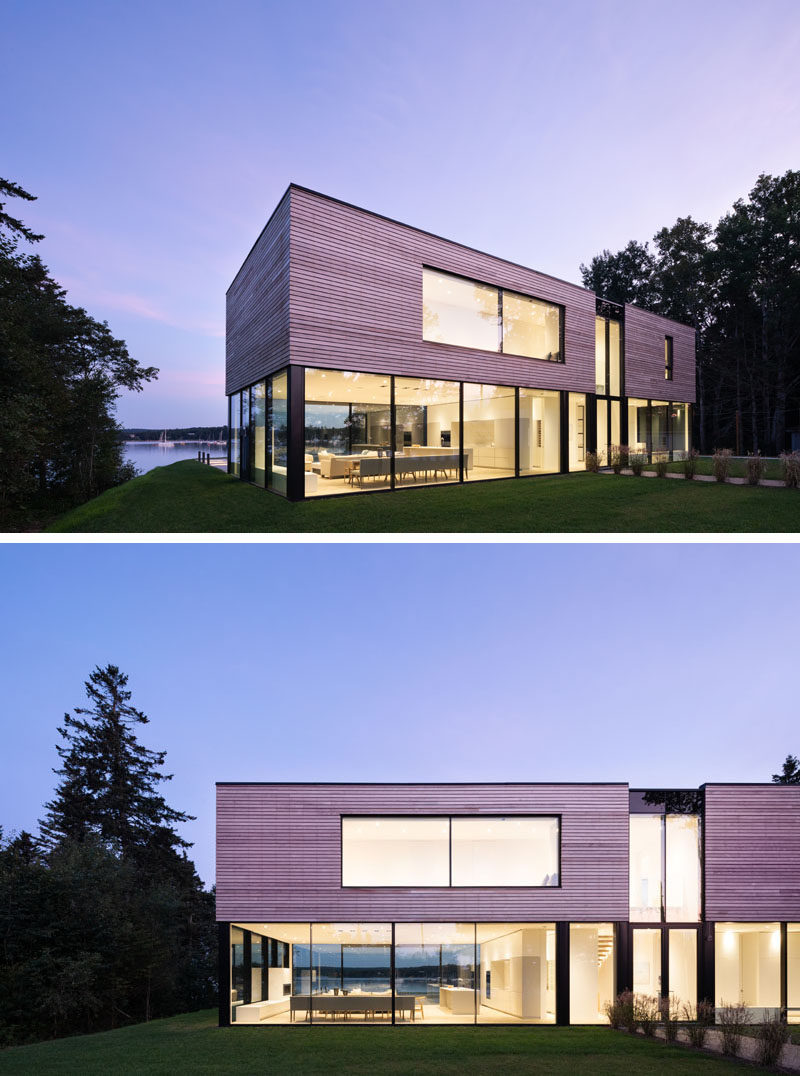 ---
To one side of the front door, there's a hallway that leads to the stairs, a home office and one of the bedrooms. The hallway is lined with storage closets and benches positioned beside the floor-to-ceiling windows.
---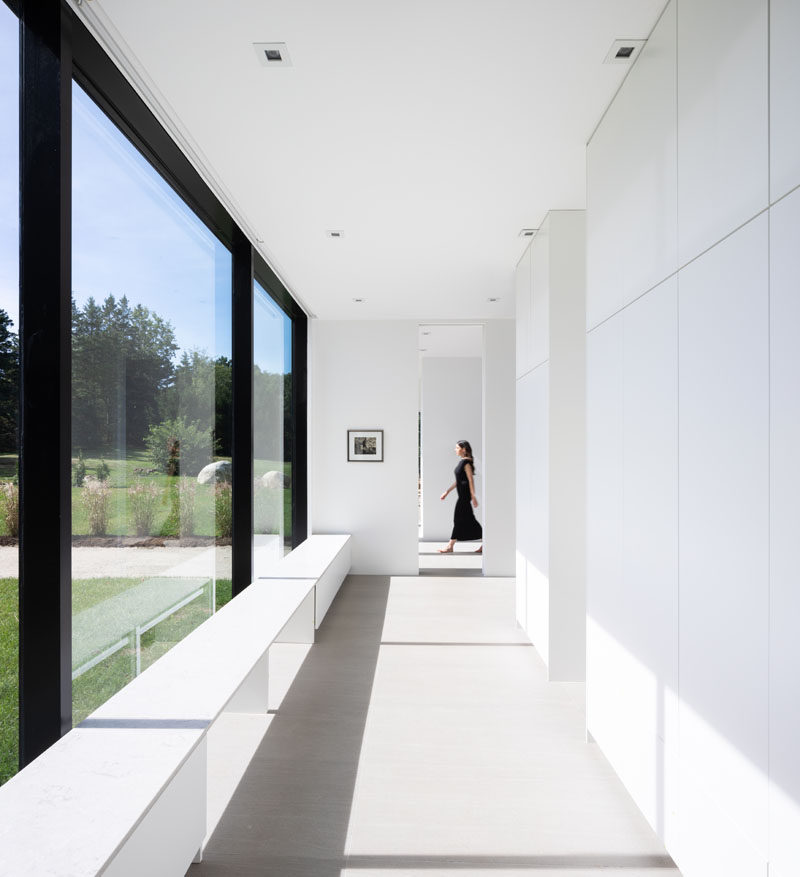 ---
On the other side of the front door, the interior opens up to the combined living room and dining room, and the kitchen.
---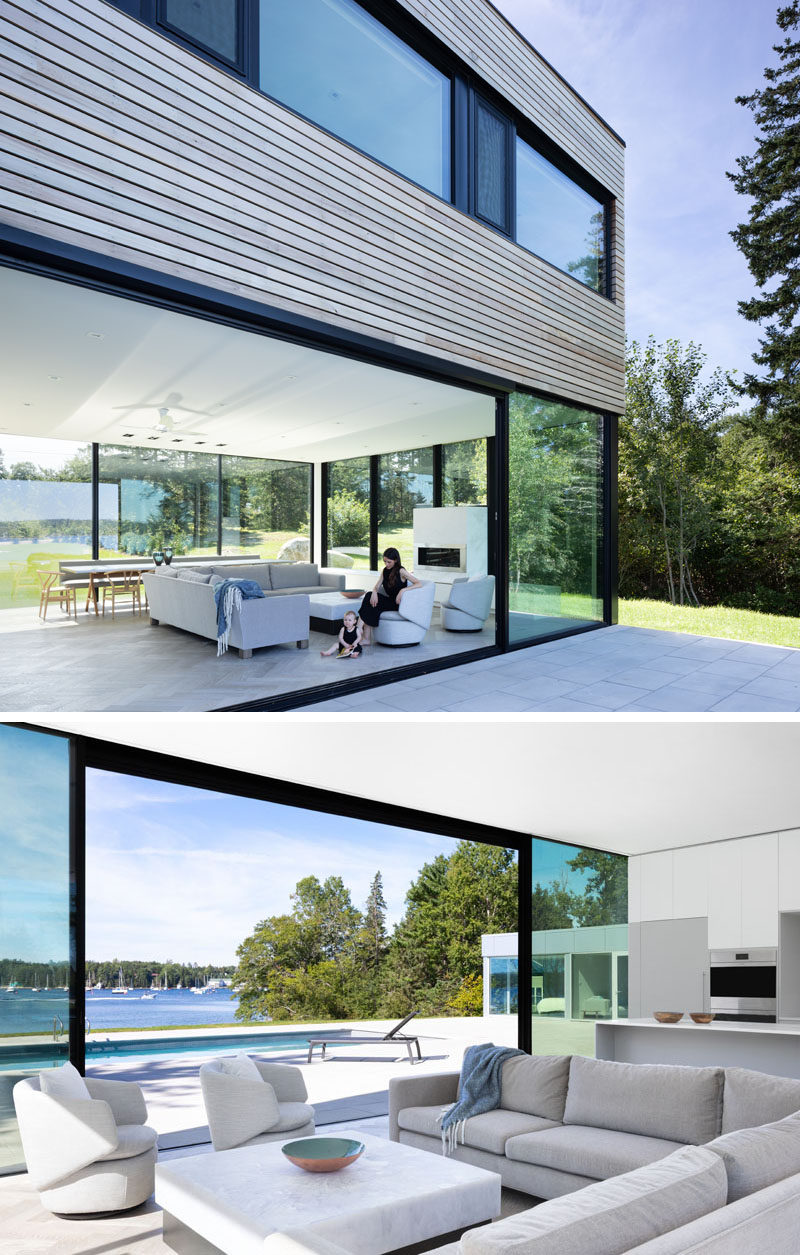 ---
Throughout the home herringbone patterned white oak floors cover the floor, while minimalist white cabinets have been used in the kitchen.
---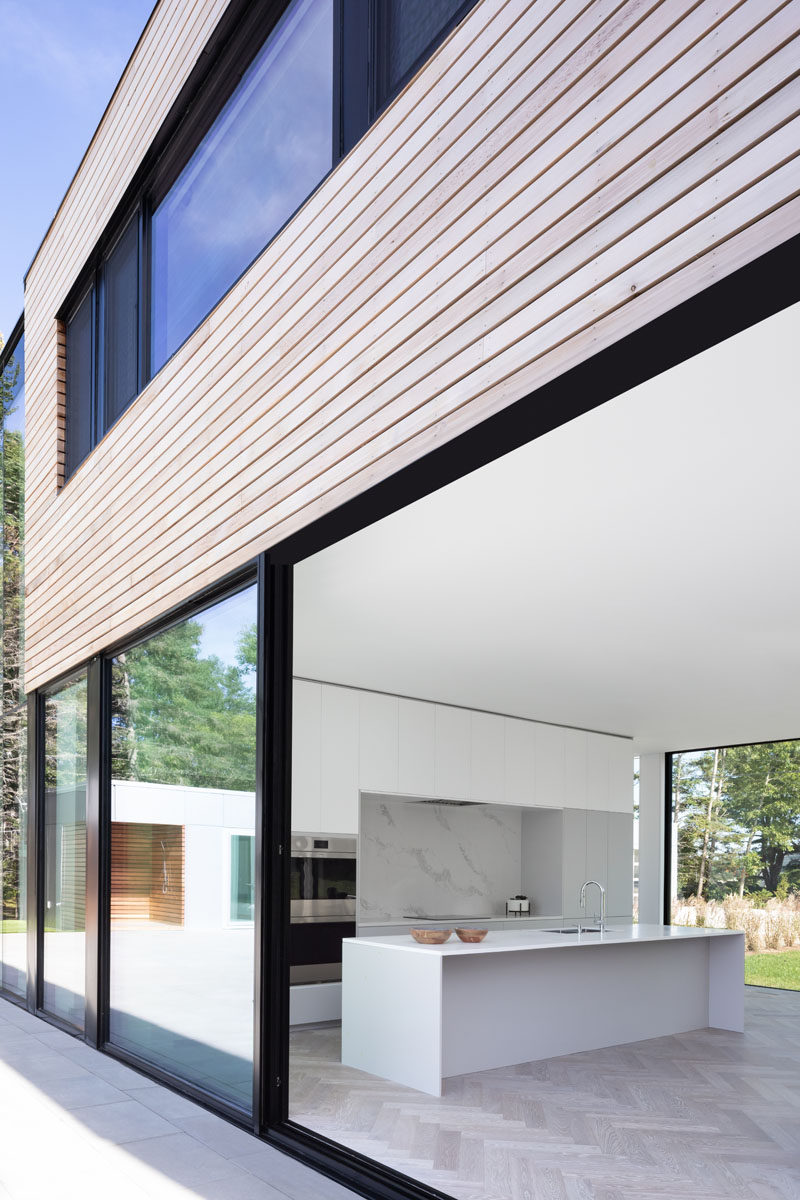 ---
Massive sliding glass panels allow the heart of the home to open up to the swimming pool and deck.
---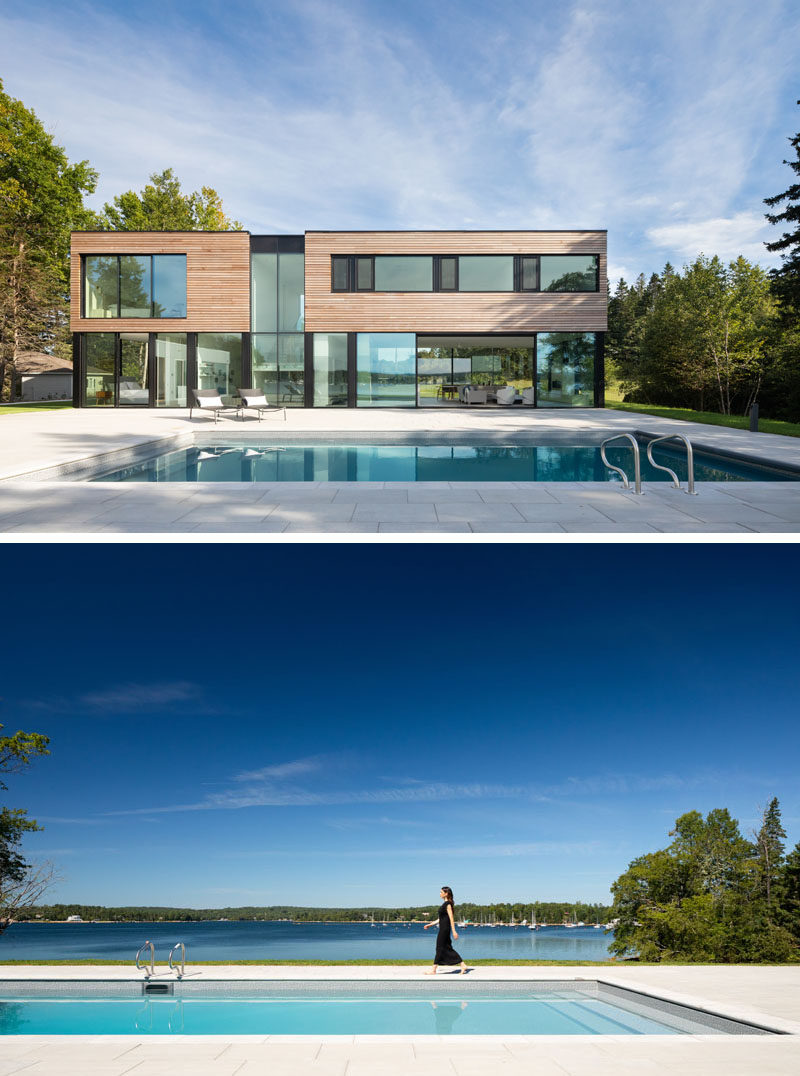 ---
Adjacent to the swimming pool is a guest house with a bedroom, living room / kitchen, a bathroom, and a outdoor shower.
---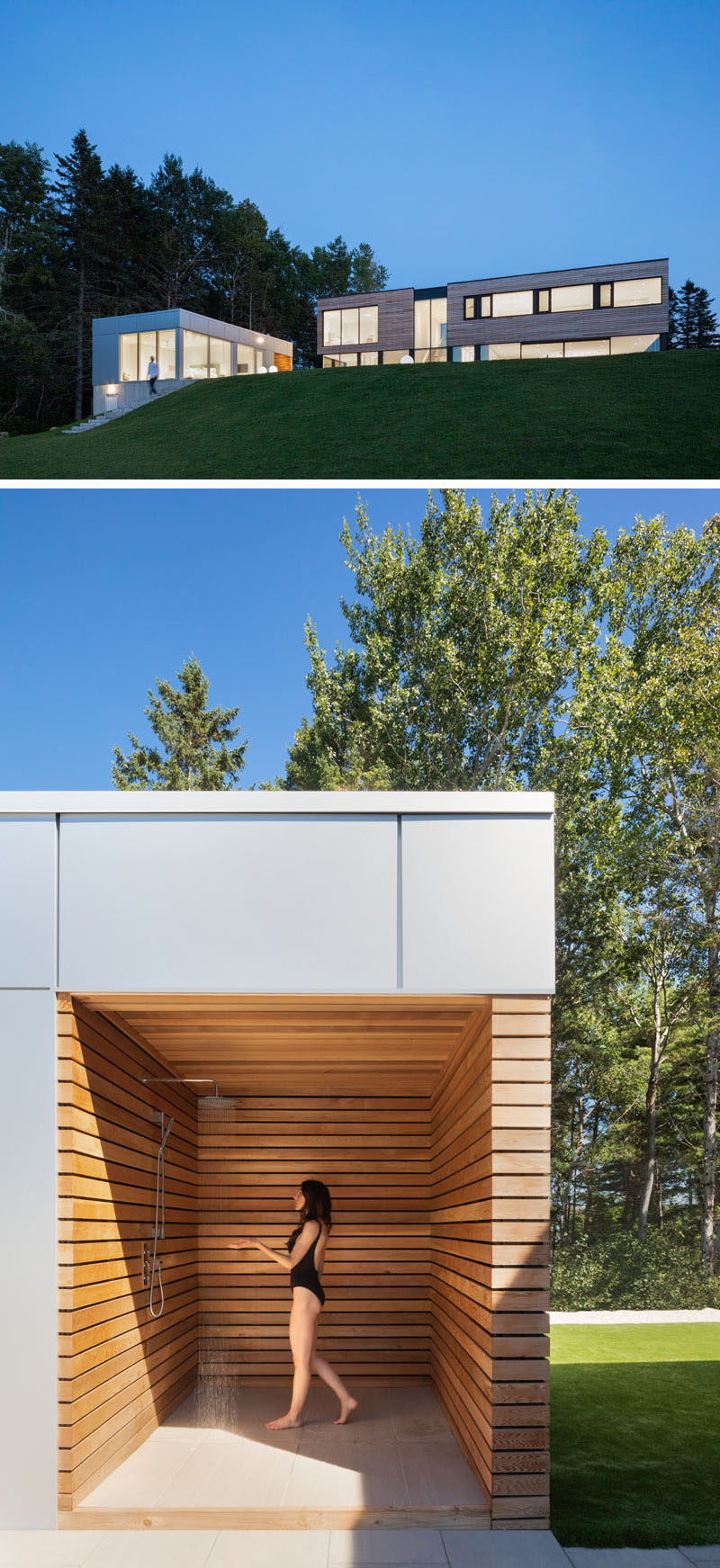 ---
Back inside the main house and on the upper floor, there's a bedroom with a built-in window seat that runs wall-to-wall.
---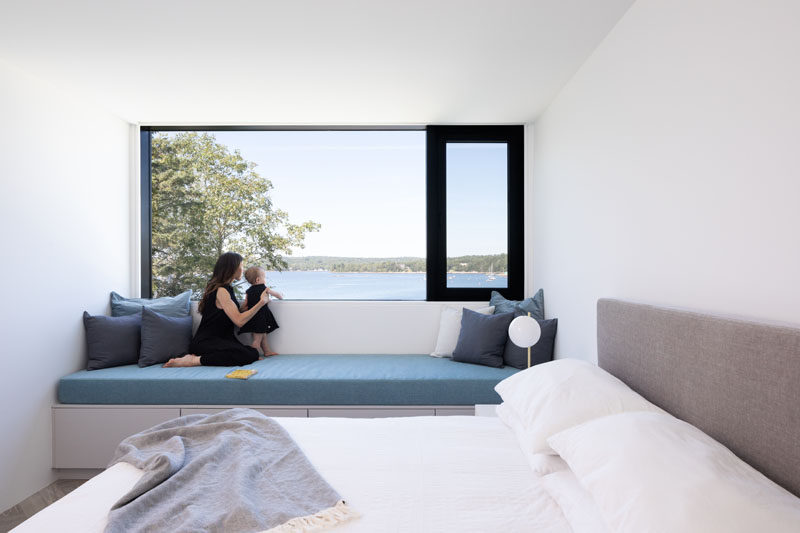 ---
In an another bedroom, floor-to-ceiling windows perfectly frame the water view.
---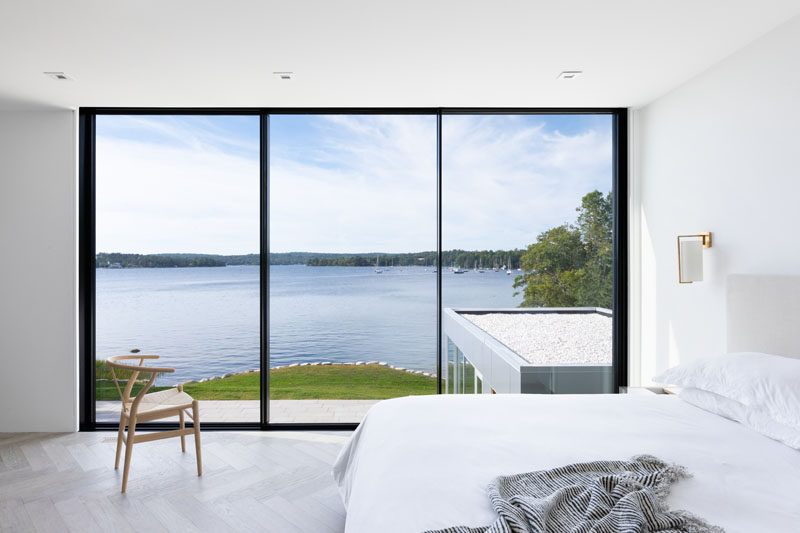 Photography by Ema Peter Photography | Architect: Omar Gandhi Architect | Design: Omar Gandhi, Stephanie Hosein, Jeff Shaw, Lauren McCrimmon, John Gray Thomson, Karl Gruenewald, Kelly Cameron, Kristi Smith | Contractor: Greg Redden (Redden Brothers Development) | Structural: Andrea Doncaster Engineering | Physical Model: John Gray Thomson | Rendering: Norm Li AG+I
---