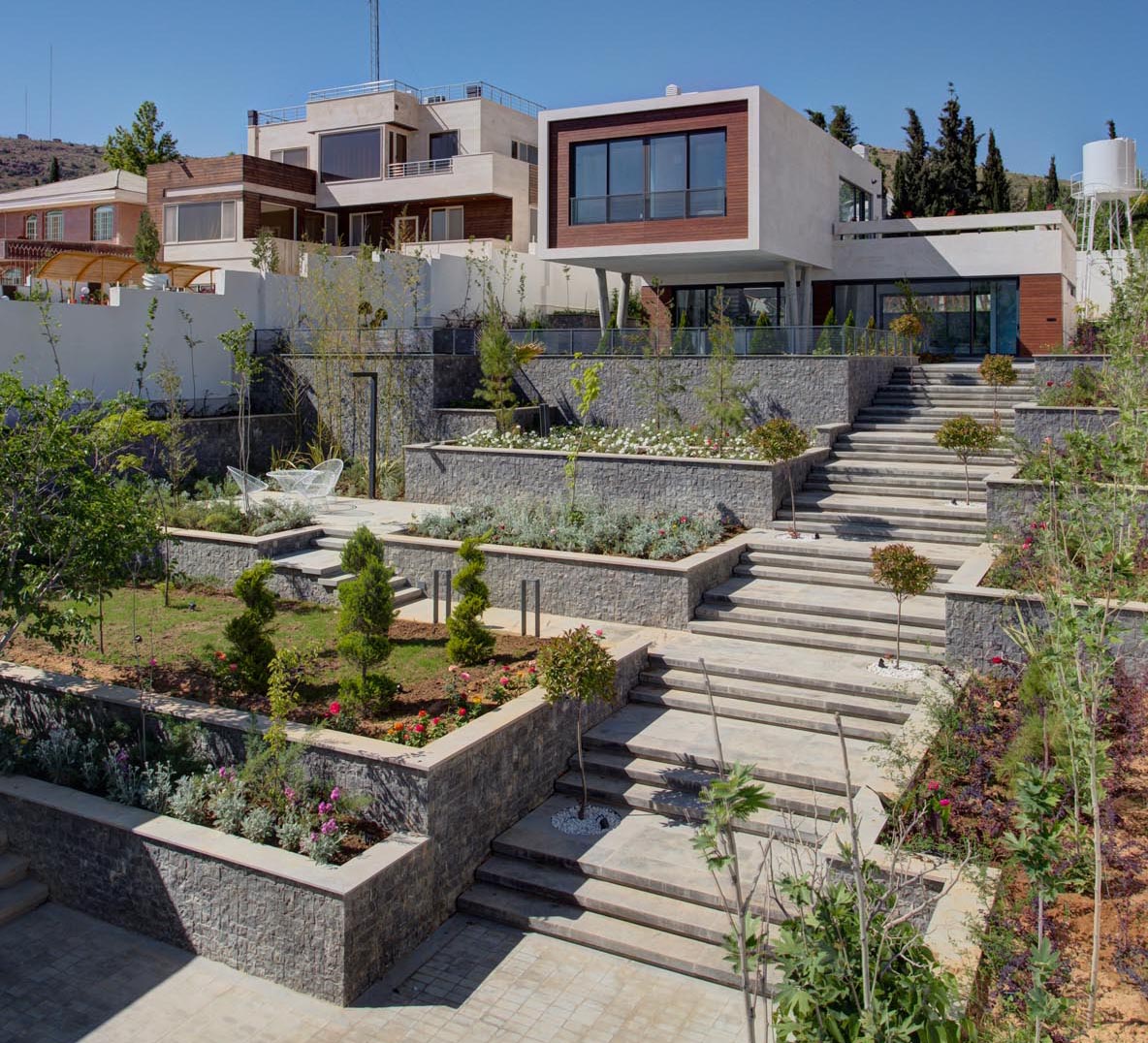 Architecture firm Shaaroffice, has recently completed a house in Shiraz, Iran, that sits on a steep-sloped lot and includes a large terraced yard.
Starting at the top of the yard, there's a swimming pool, covered outdoor space, and BBQ area located directly off the living room and kitchen.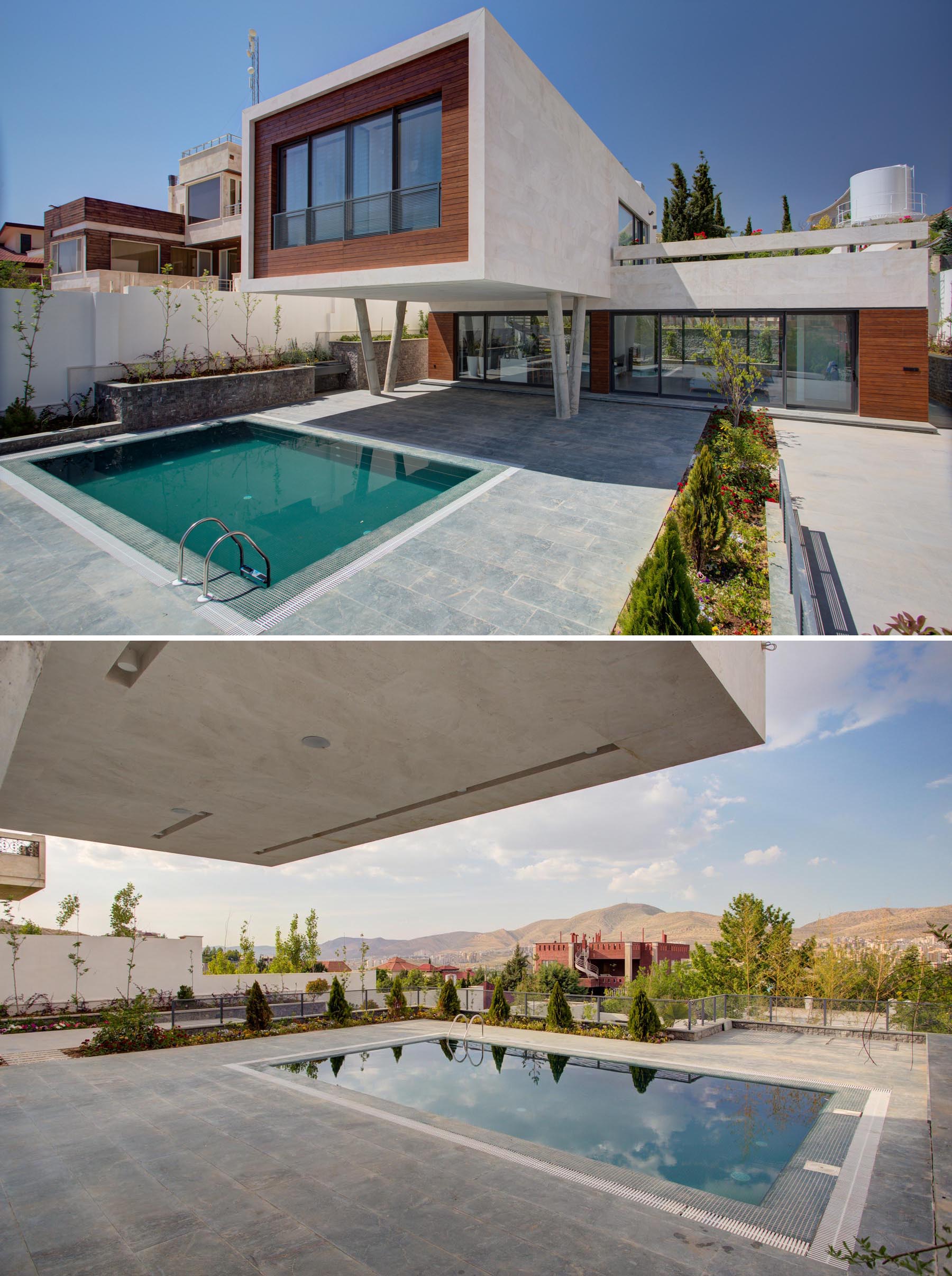 Wide stairs guide users from the house and swimming pool, down to the driveway and housekeeper quarters.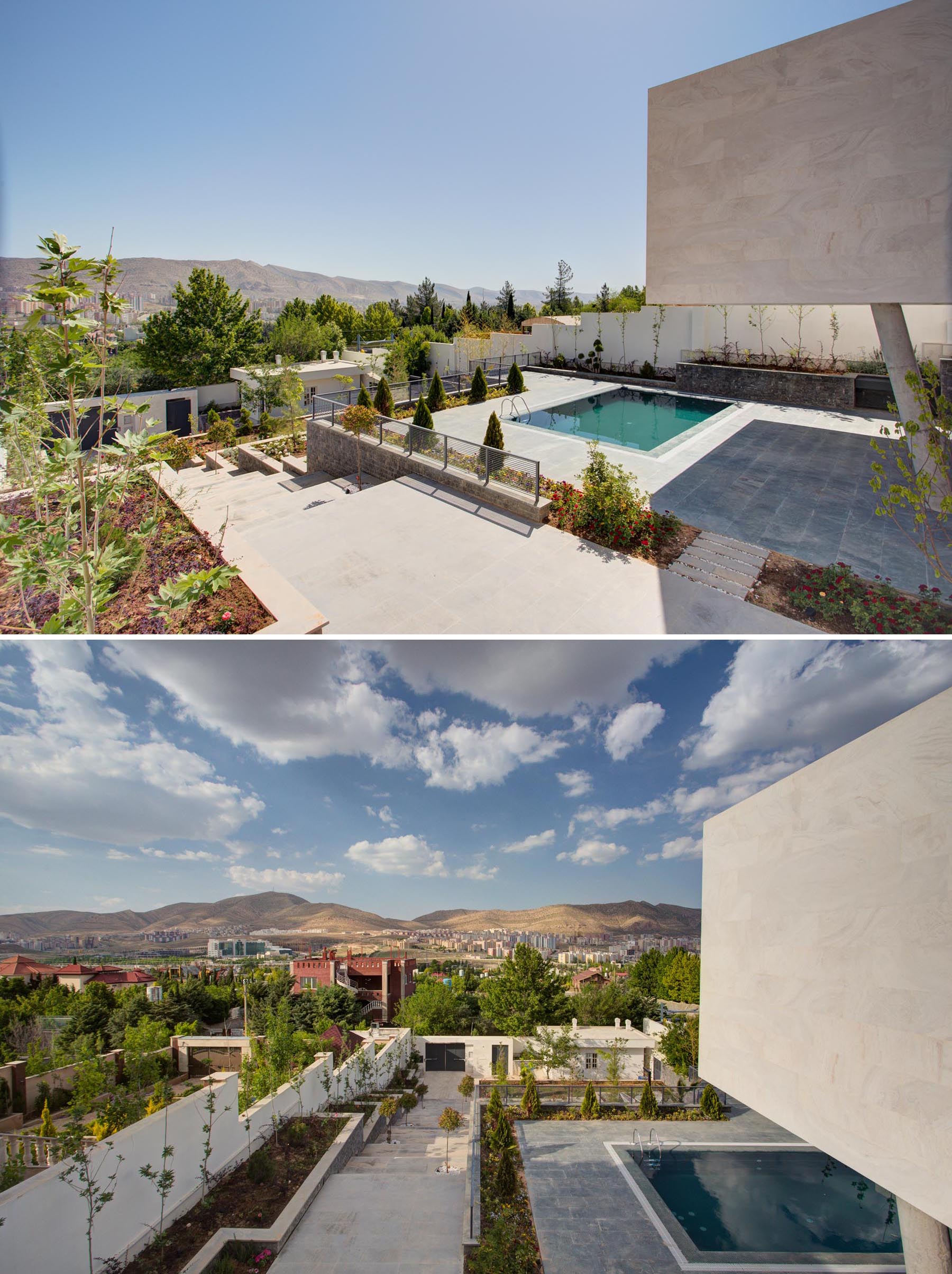 Along the way down (or up) the stairs, there are dedicated garden areas within retaining walls, along with places for sitting and relaxing.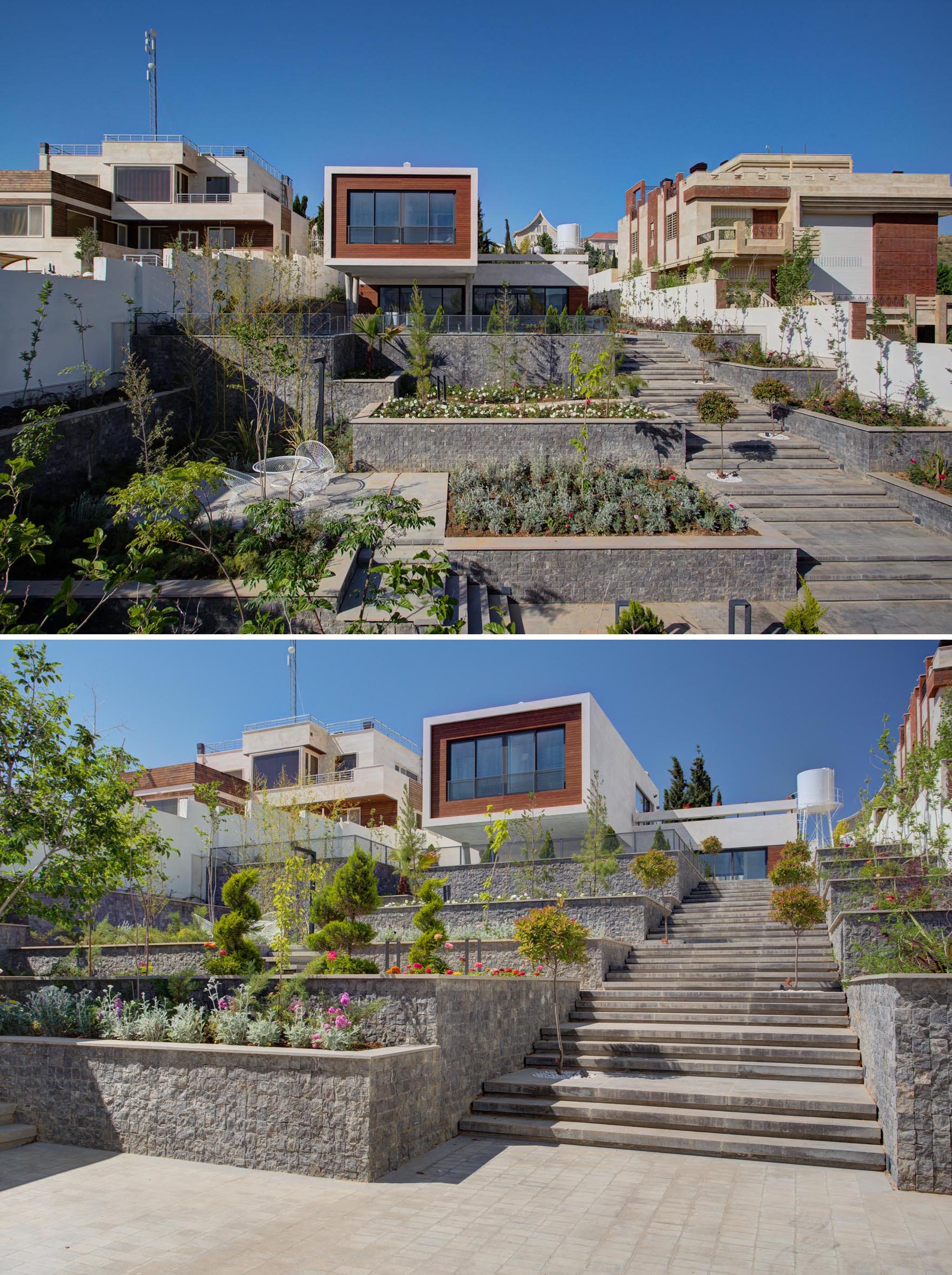 At night, the garden comes alive with outdoor lighting that highlights the stairs, sitting areas, and the gardens.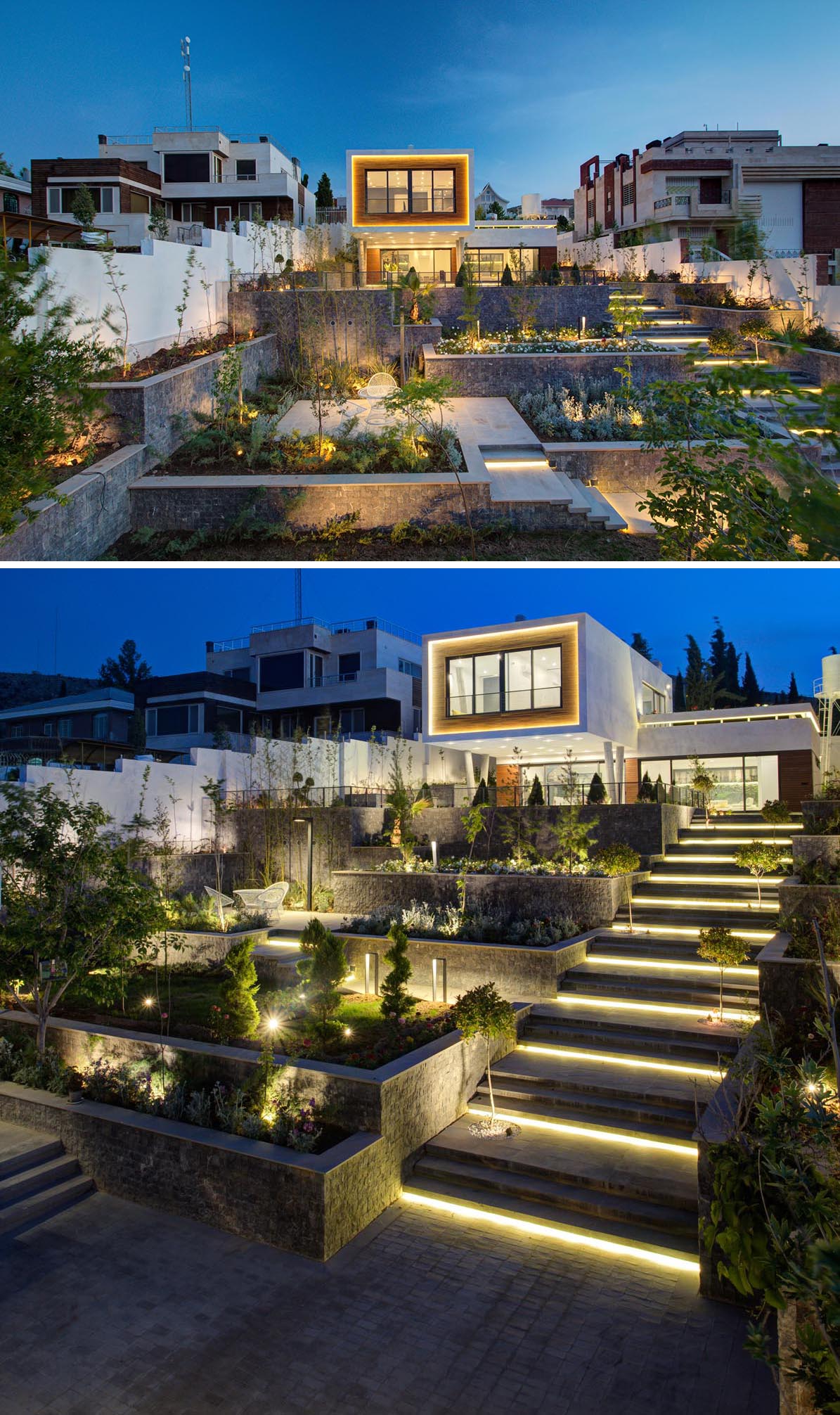 Here's a look at the overall layout of the terraced landscape.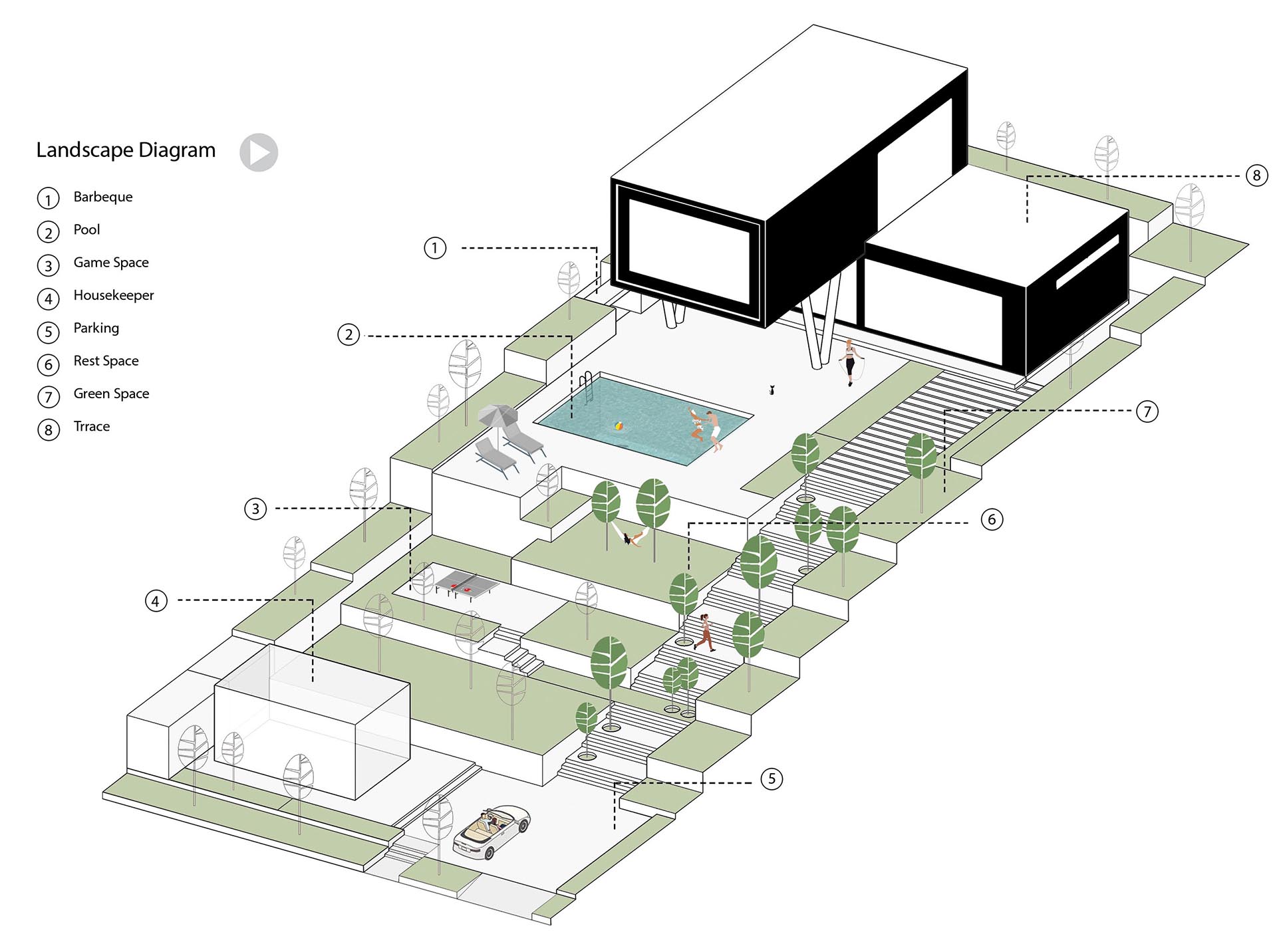 Architecture Firm: Shaaroffice (Ahmad Ghodsimanesh and Partners) – Lead Architect: Ahmad Ghodsimanesh – Design Team: Maryam Nazemolboka, Samane Zare, Nazanin Farah, Parisa Panahi, Mehrbanoo Malek, Mahdiyeh Hedayati, Ghazaal Nasiri | Engineering & Construction: Reza Fathi and Mohammad Reza Ahmadi