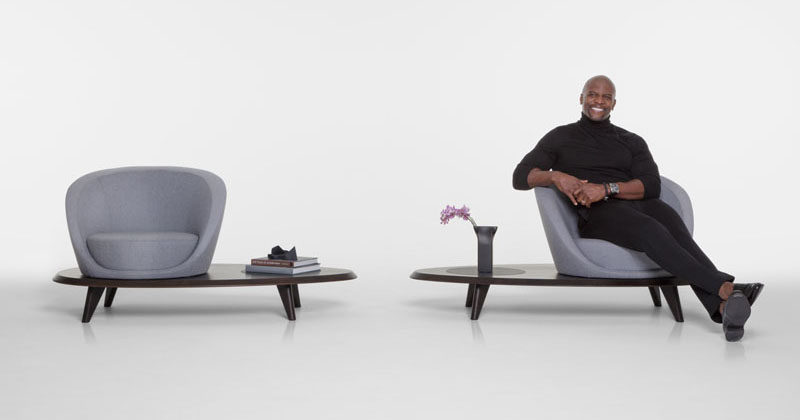 Later this week at ICFF in New York, Bernhardt Design will be introducing a contemporary furniture collection of former NFL player, author and current actor, Terry Crews.
Surprisingly, football and acting weren't his first choices in a career, as he originally went to school for graphic design, however it took a backseat as his NFL career gained momentum.
Terry mentions, "During my first NFL off-season, my passion for art reawakened. I sketched for enjoyment and loved doing logos for local rap groups and businesses…I worked at a small design firm doing sketches, mock-ups, and painting animation backdrops. At the team hotels, I would set up my art table and continue to paint. My reputation grew around the NFL and I had no shortage of players contracting me to do portraits of their wives, kids, and themselves."
So, its no surprise to see that he's teamed up with Bernhardt Design to continue with his creative talents (apart from acting and writing) and designed a furniture collection, with one of the pieces being the Lilypad Lounge Chair.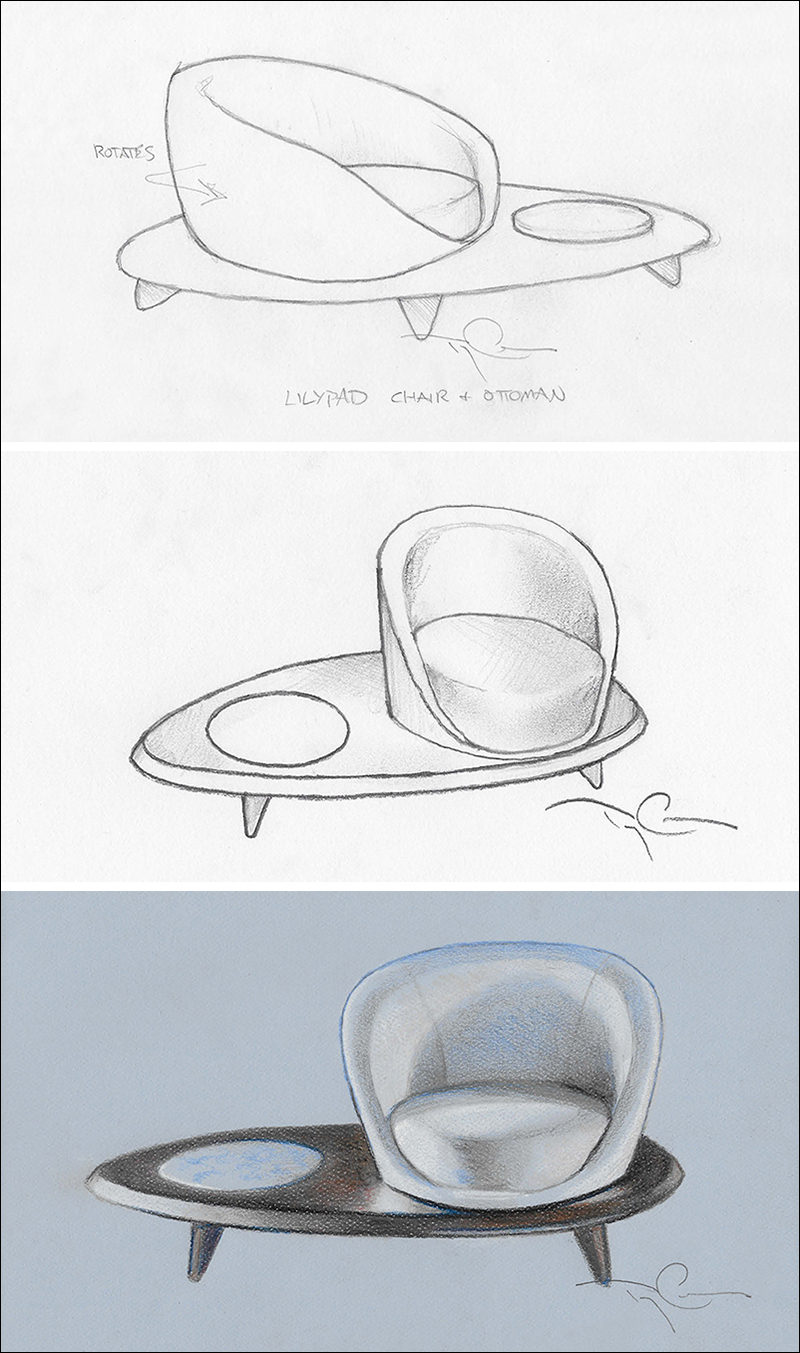 "Lilypad represents exactly what its name suggests. The floating leaf of the water lily is culminated by a blooming lotus flower. The Egyptian sky god Horus was often depicted in ancient art sitting on the Egyptian Blue Water Lily. This image inspired the unique combination of an oval table, with a beautiful chair which appears to be a blossom rising above the table" – Terry Crews.
The Lilypad Lounge Chair has a comfortable, upholstered swivel seat that sits on top of a Solid American Walnut platform with a small circular insert.