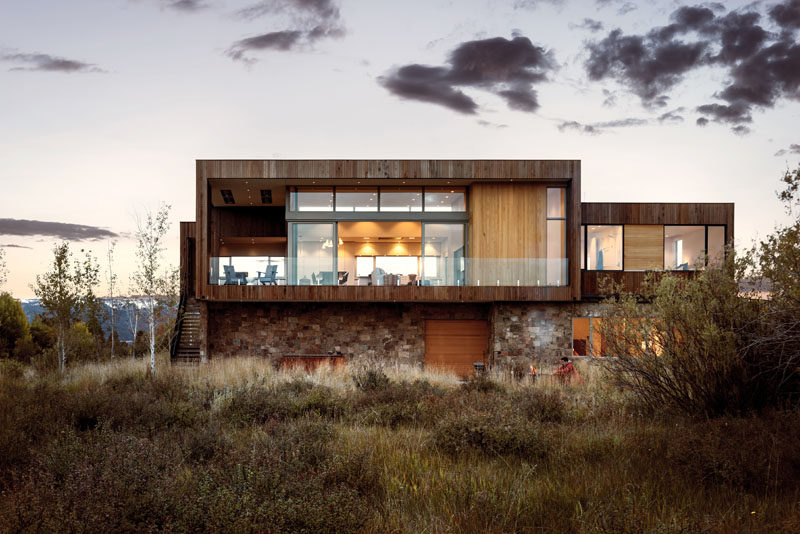 RO | ROCKETT DESIGN have completed a new house in Driggs, Idaho, that's surrounded an expansive wetland and upland regions.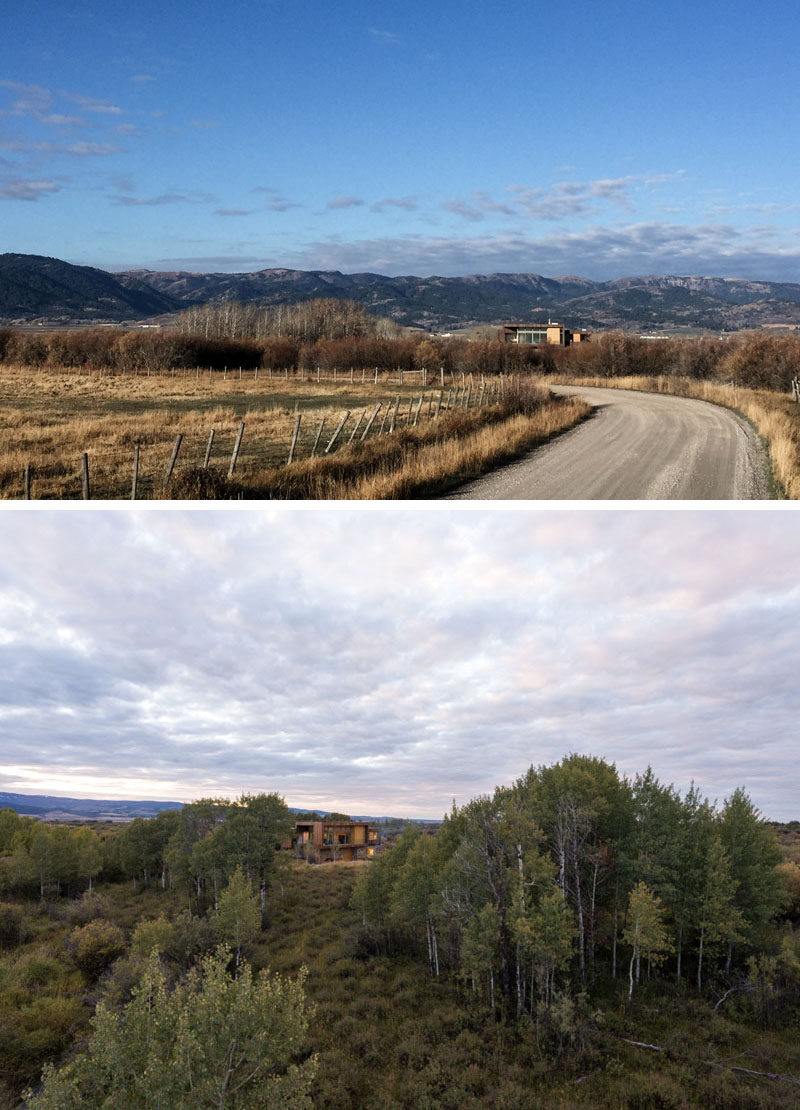 ---
The house has a material palette of earthen rock and stained wood, that attempts to tie the architecture to the tones, materials and textures of the region.
---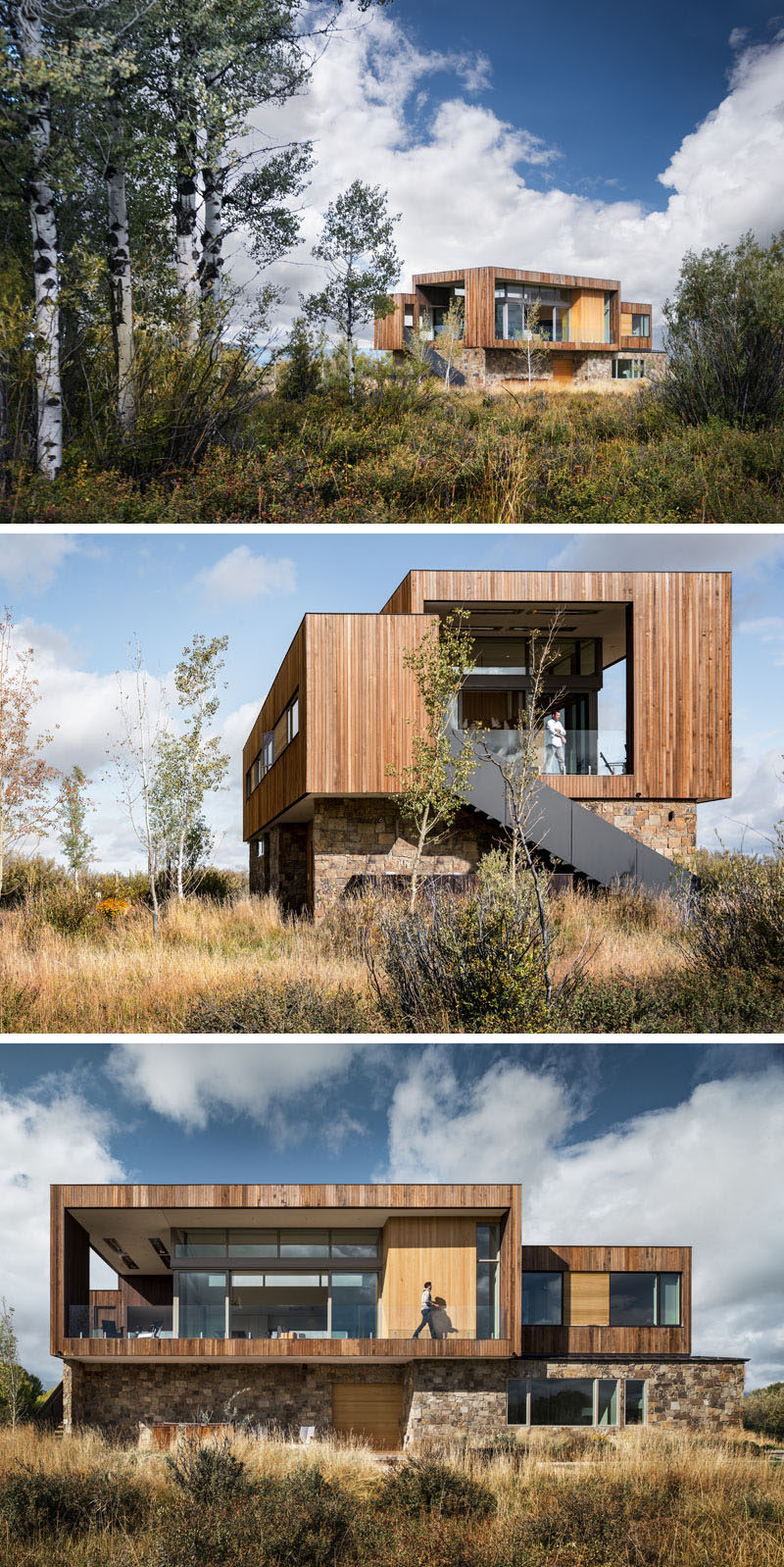 ---
The lower level of the house is home to a garage, a storage room and laundry, multiple bedrooms, a bathroom, and a gym. Stairs connect the levels of the home, and at the top of the stairs, the master suite and office is located at one end, while the white kitchen and open plan living room and dining area are at the other.
---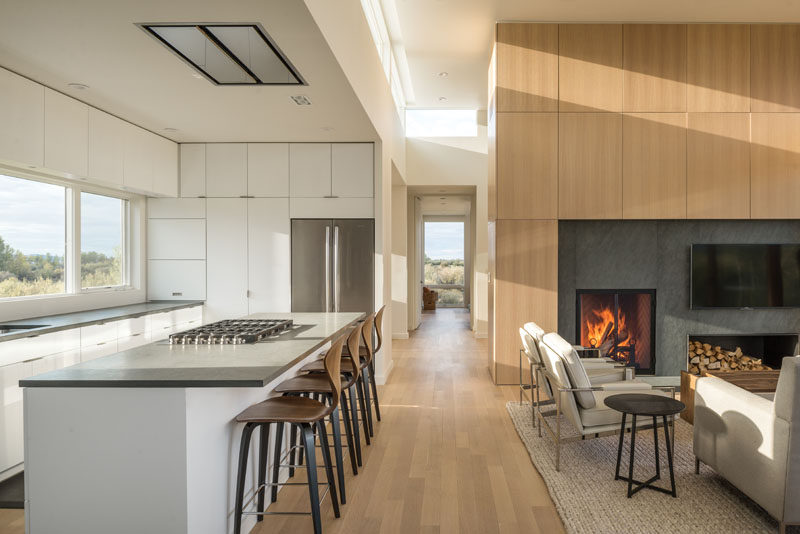 ---
Sitting above the shrub and scrub vegetation, the living room and dining room has sliding glass doors that open to a wrap-around balcony with expansive views of the landscape and mountains beyond.
---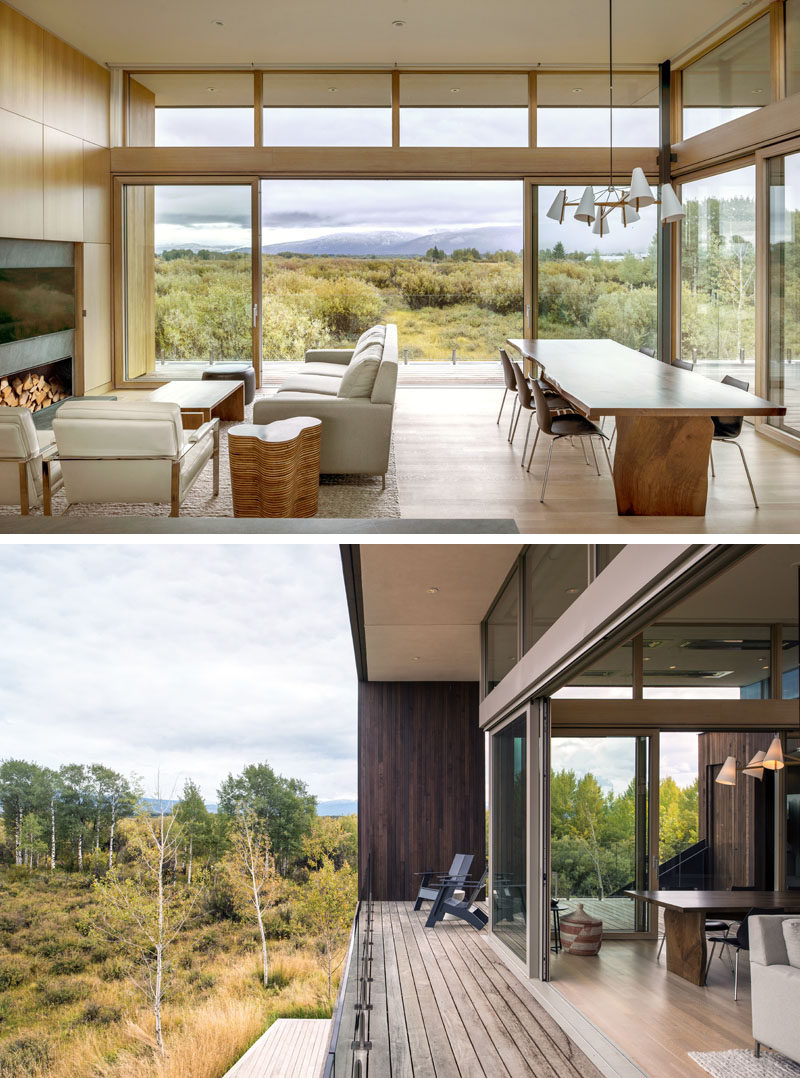 ---
Here's a look at the floor plan that shows the layout of both levels of the home.
---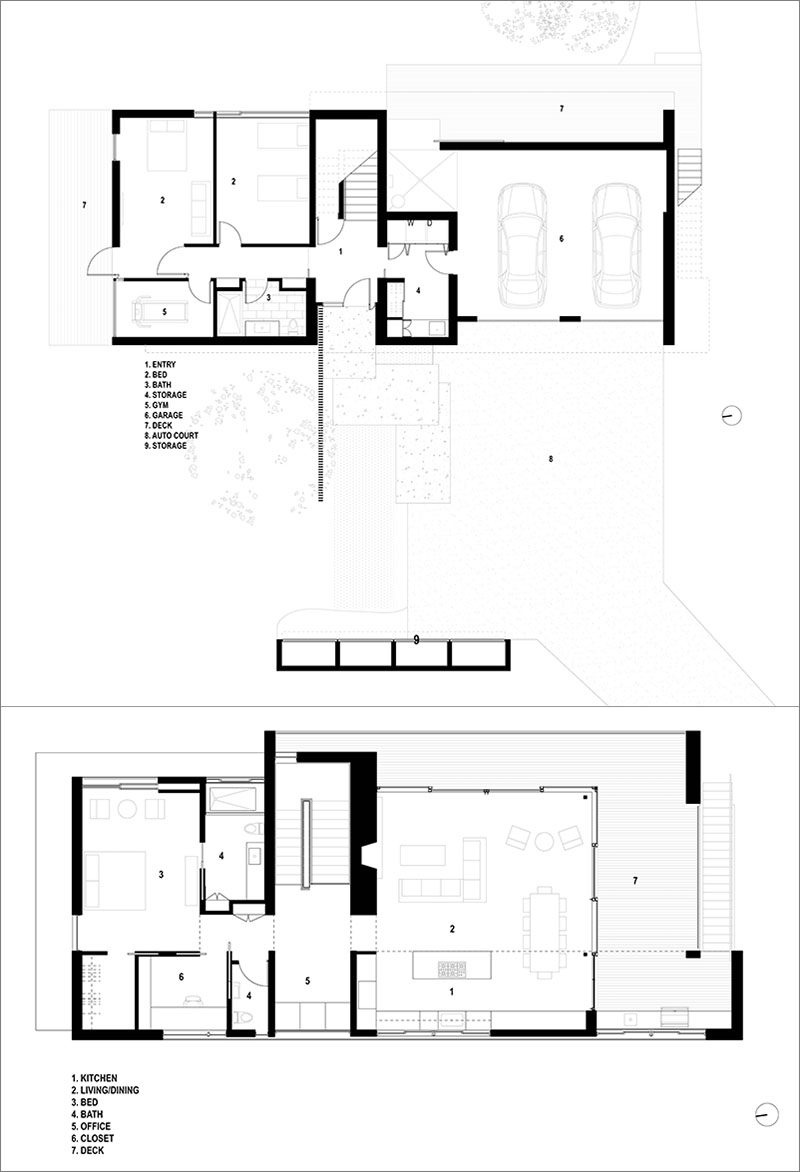 Architect: RO|ROCKETT DESIGN | Jason Ro – Principal, Zac Rockett – Principal, Joseph Sandy – Designer | Structural Engineer: KL&A, INC. | Landscape Architect: Place Landscape Architects | Geotech: Nelson Engineering | Survey Engineer: AW Engineering | General Contractor: Volcko Construction
---