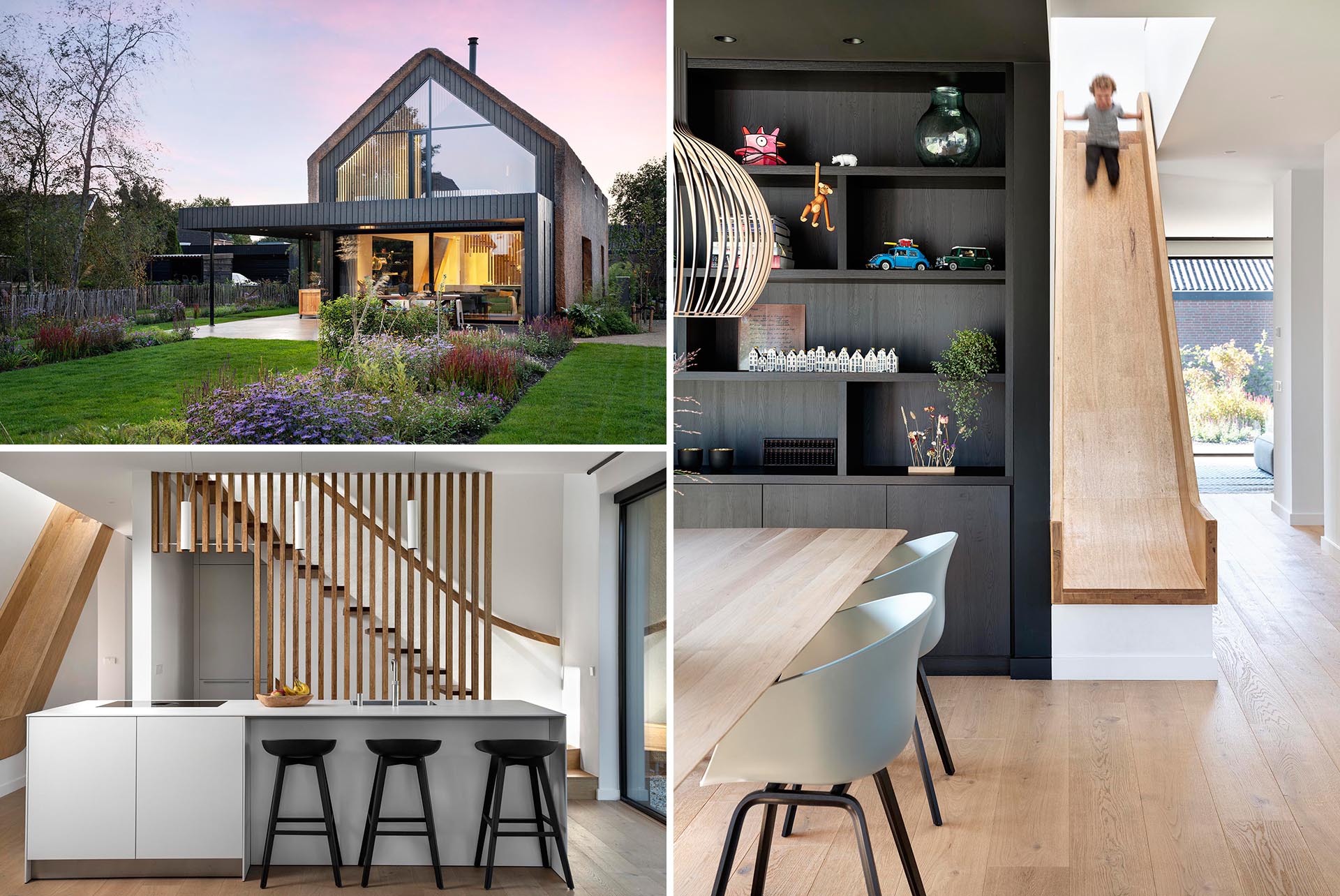 Arjen Reas Architecten has designed a modern house in Benthuizen, a village in the Netherlands.
The house, which was completed for a fun and adventurous family, has some unique design features that give it an interesting personality.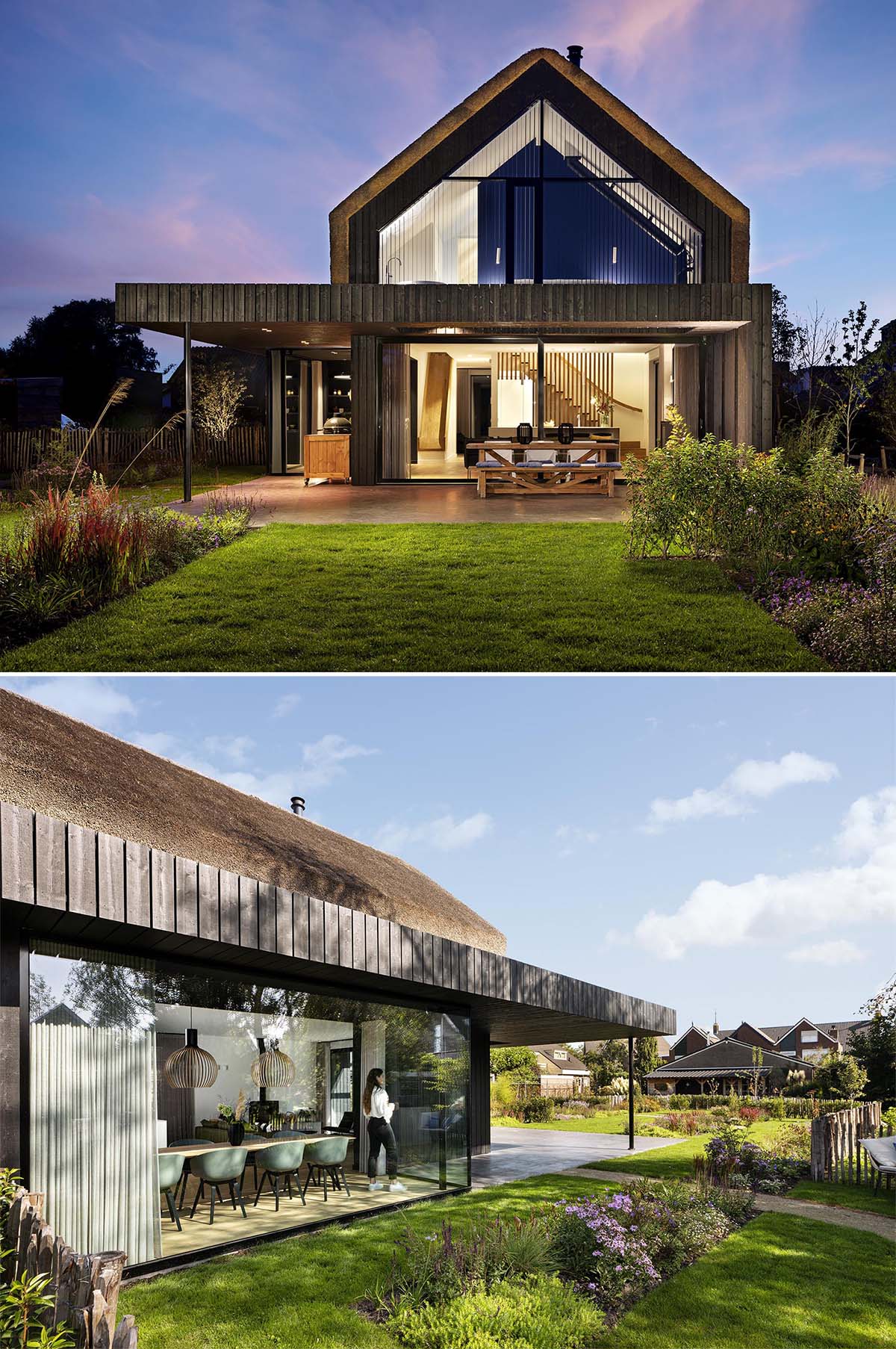 The exterior of the house is covered in thatch, which runs vertically down from the rooftop and along the sides of the house. The thatched roof is contrasted by wood with a black finish.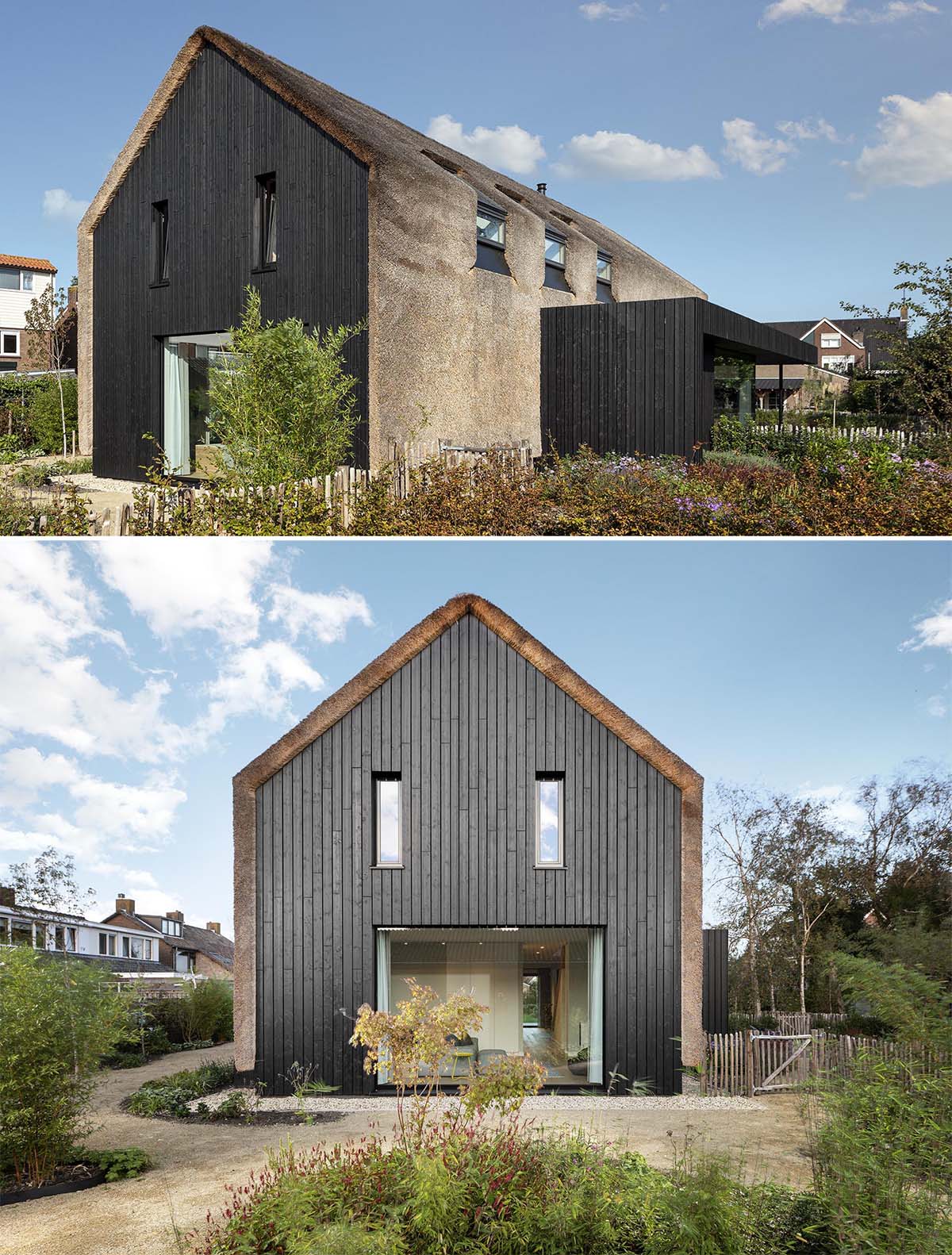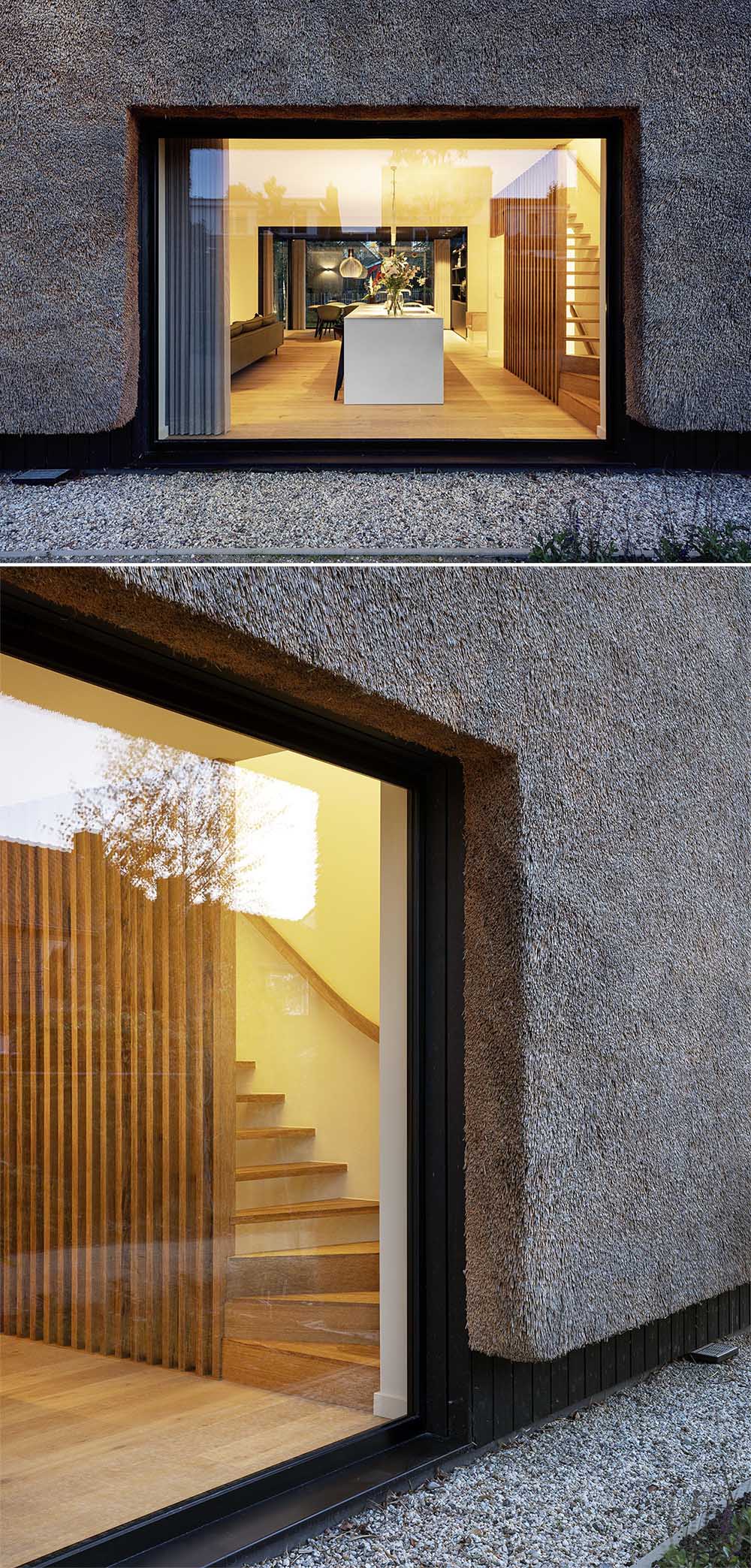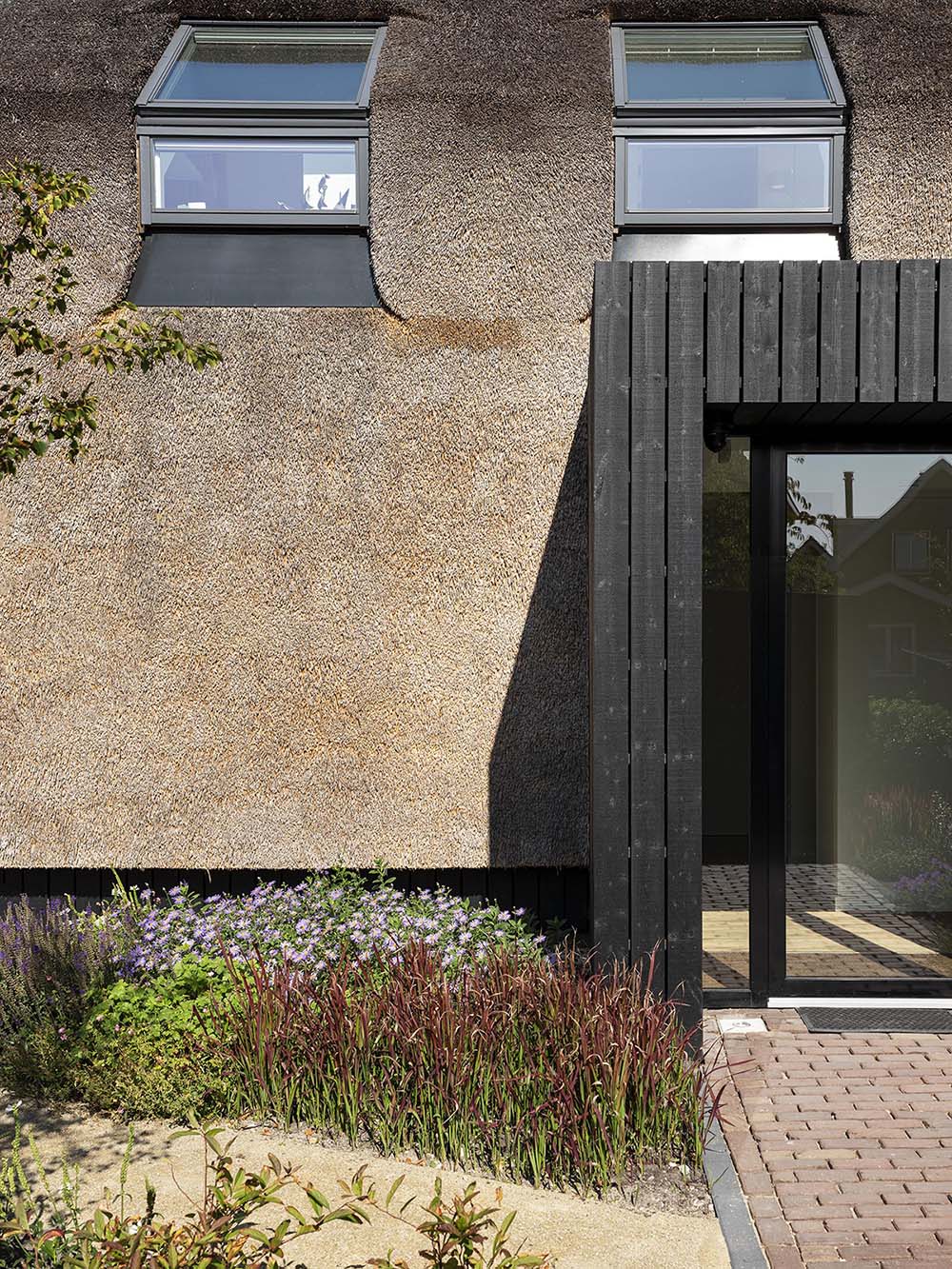 Inside the home, the furnishings have been kept minimal, while large sliding doors open the living room to an outdoor patio that's been set up for alfresco dining.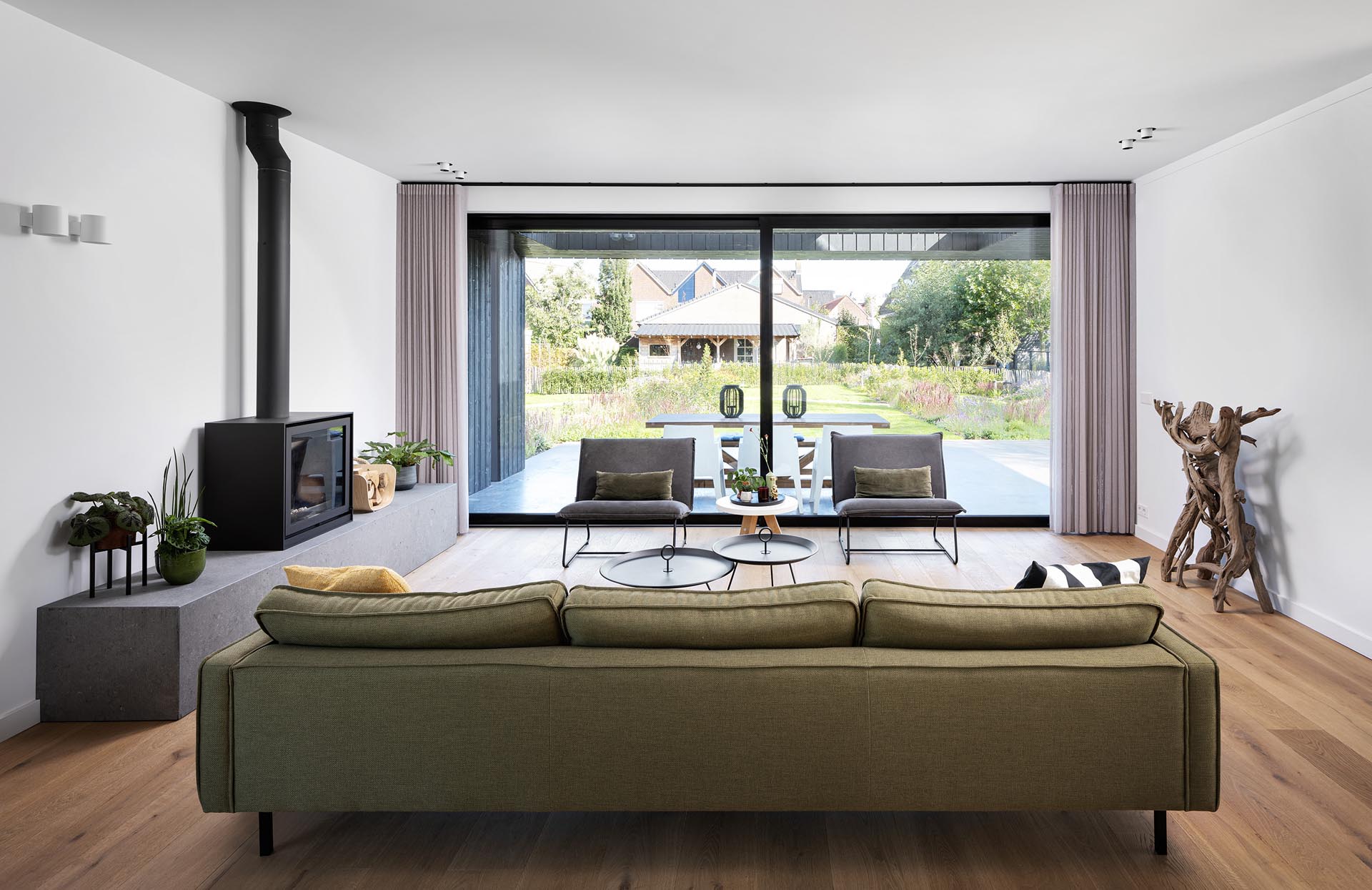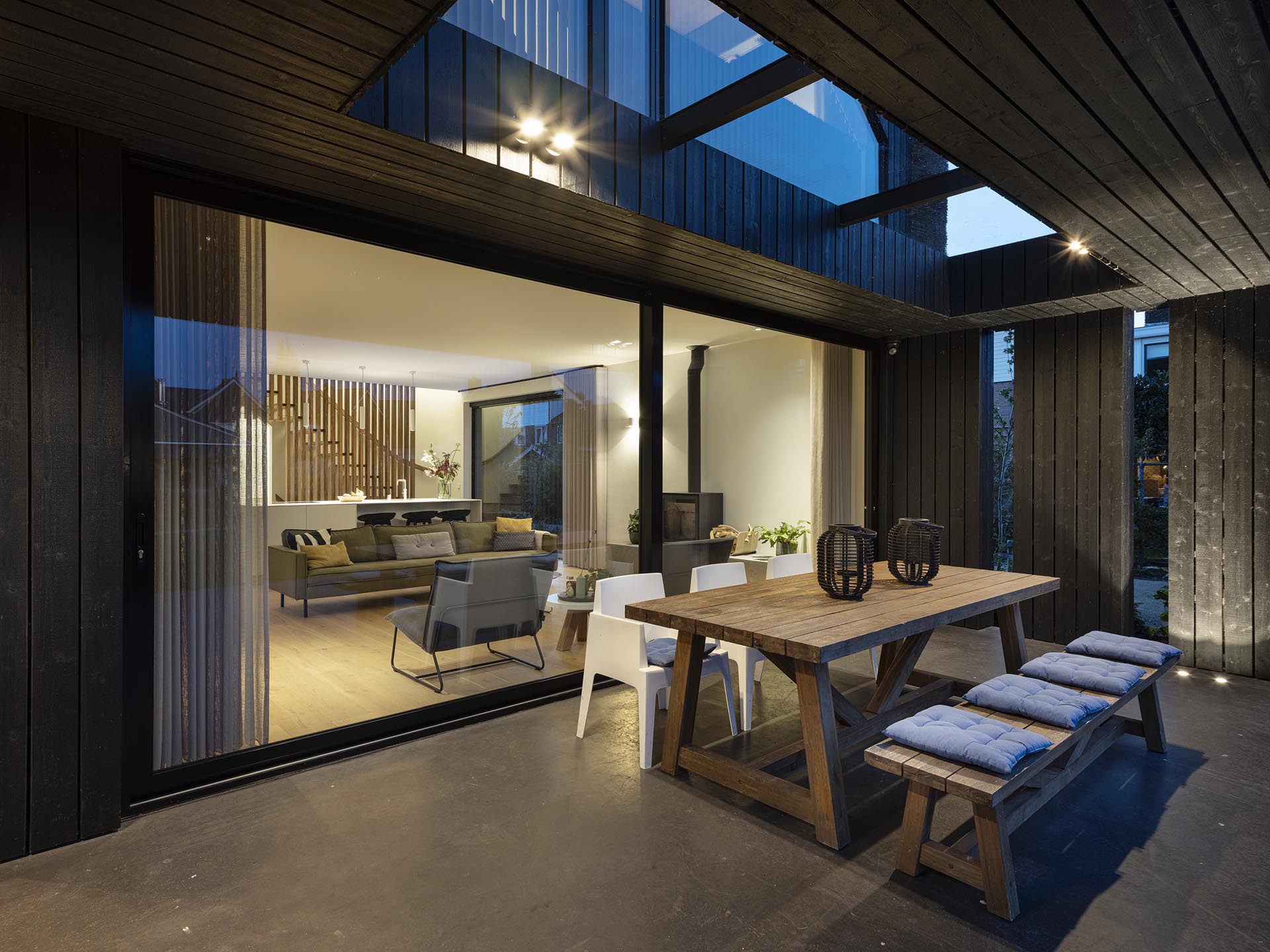 Adjacent to the living room is the open plan dining room and kitchen. Black has been used on the wall and ceiling to define the dining room, while the kitchen has a wood slat backdrop that acts as a safety barrier for the stairs.
A fun element in the form of a wood slide is a quick way to reach the living spaces from the upper floor of the home.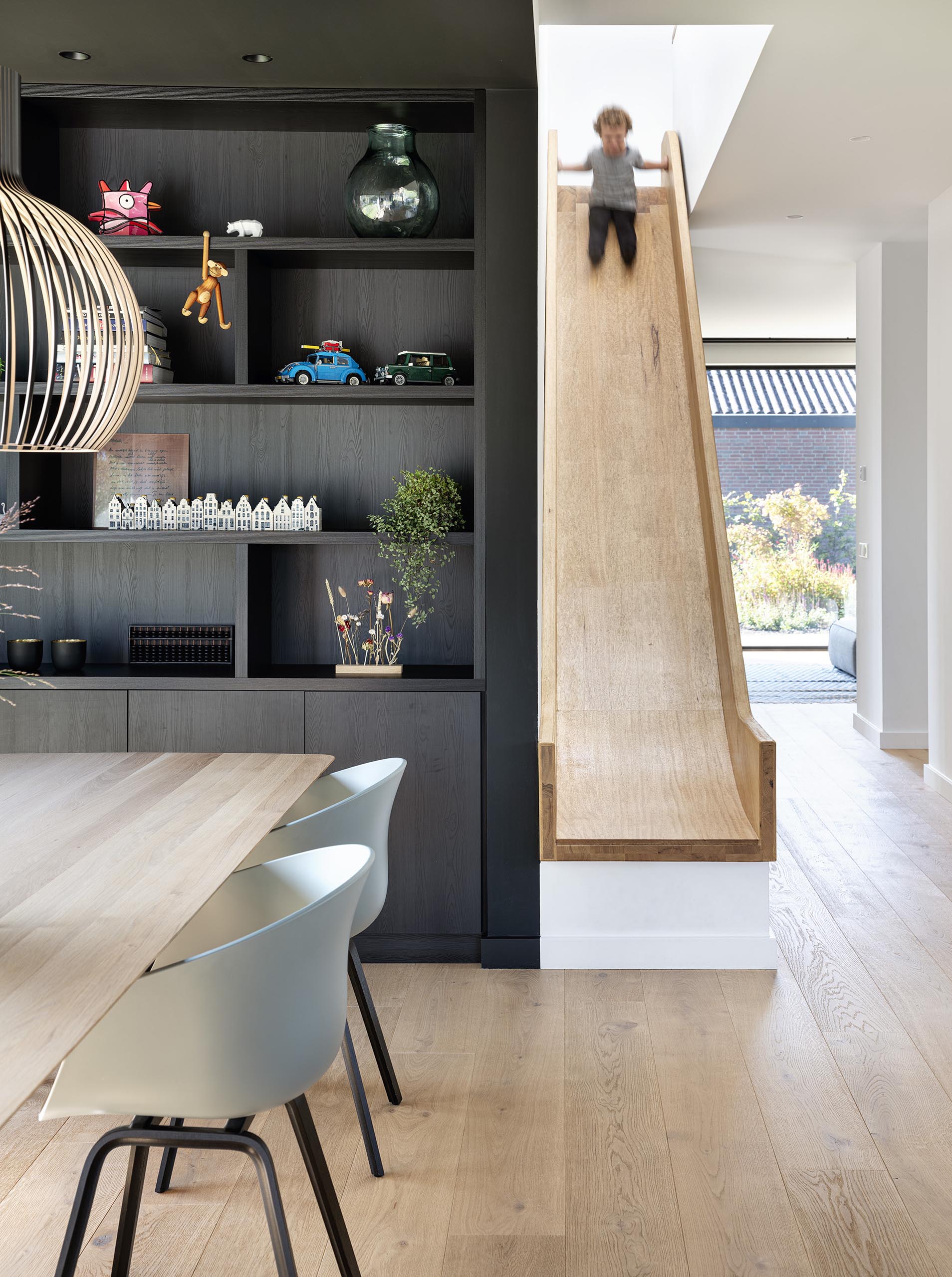 Also on the main floor of the home is a secondary living room with a large window that provides ample natural light and views of the garden.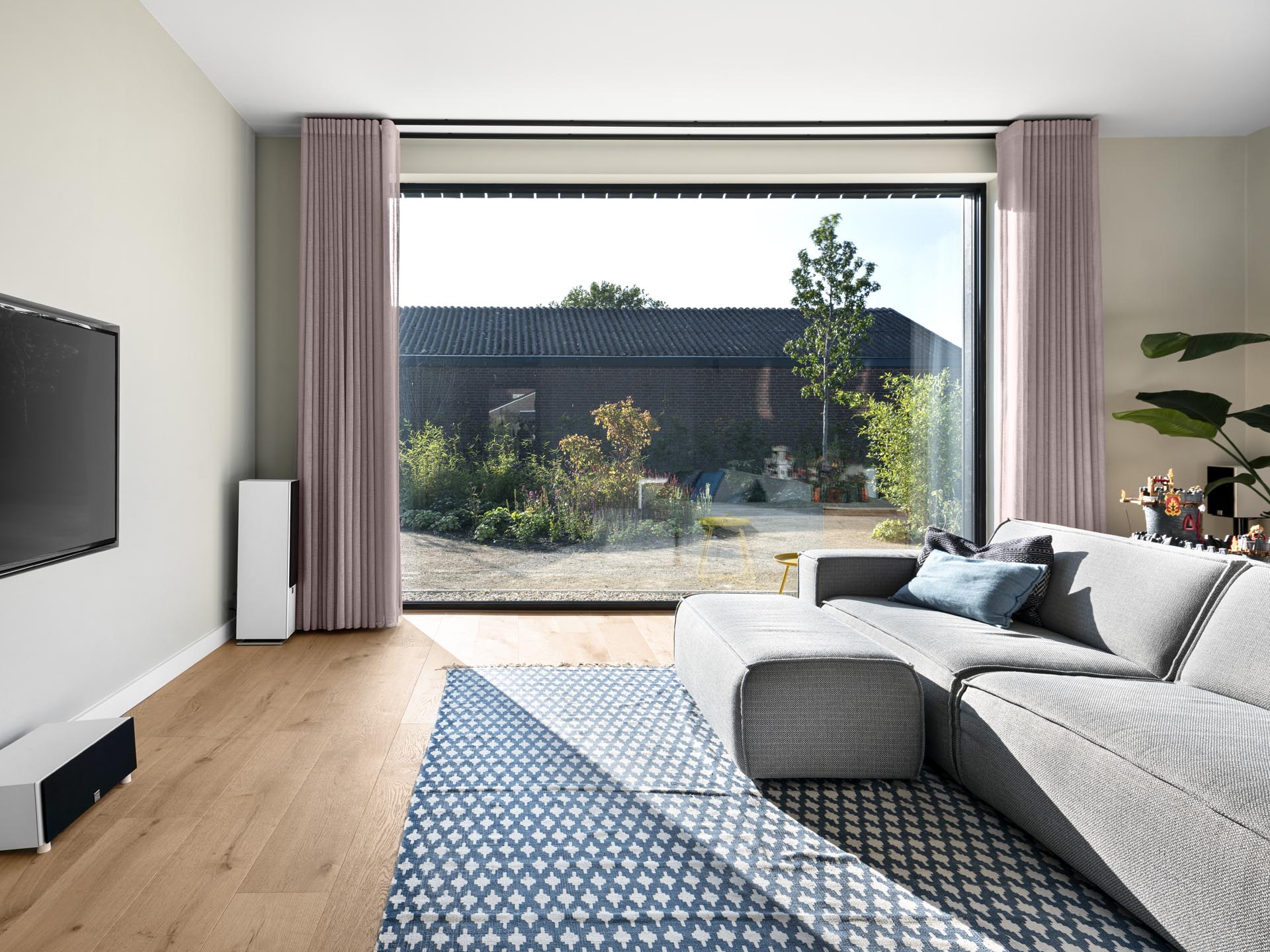 Upstairs, there's an open hallway that connects to the bedrooms and shows the top of the slide.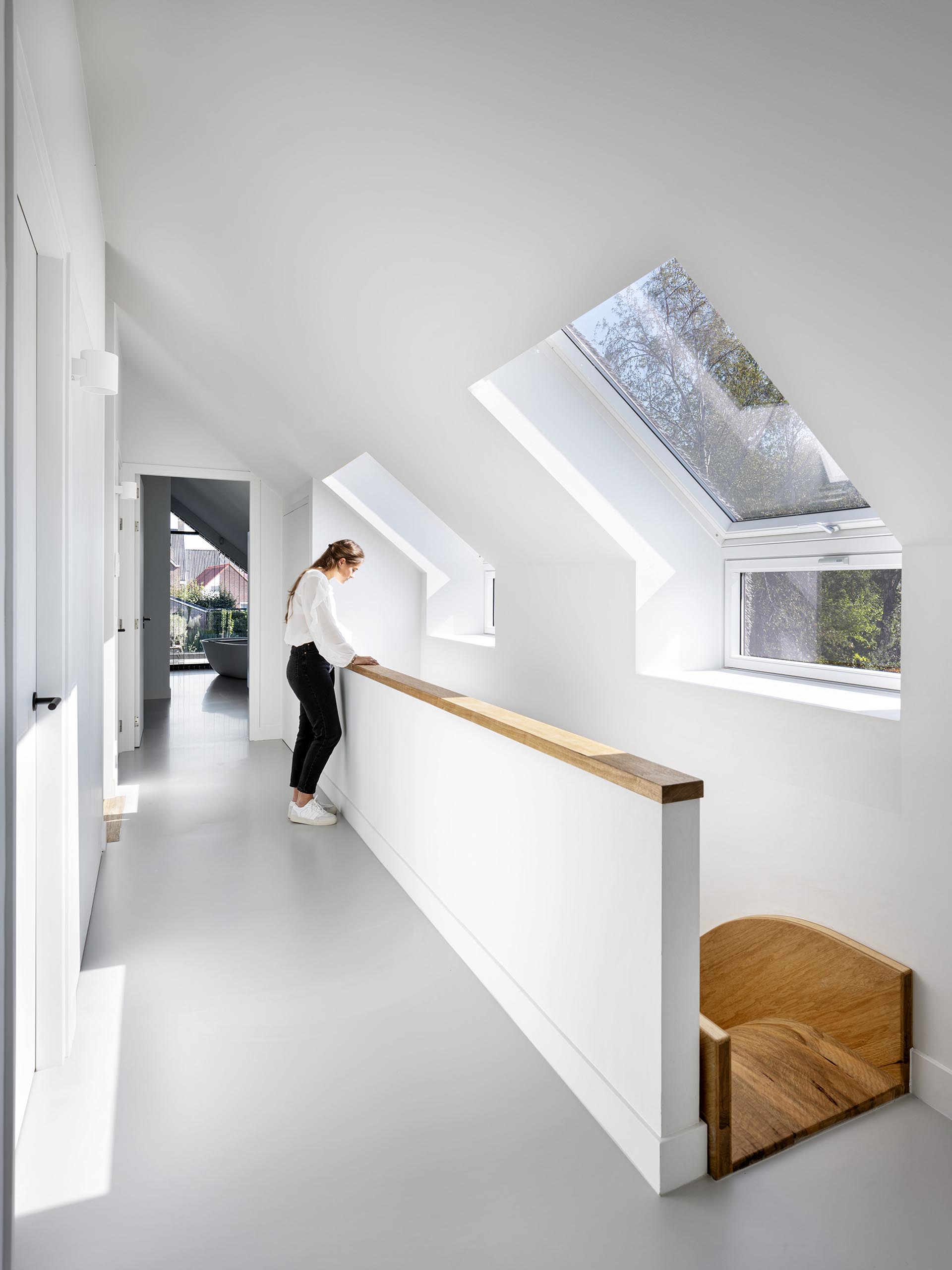 The master bedroom has windows that match the roof line and a freestanding bathtub.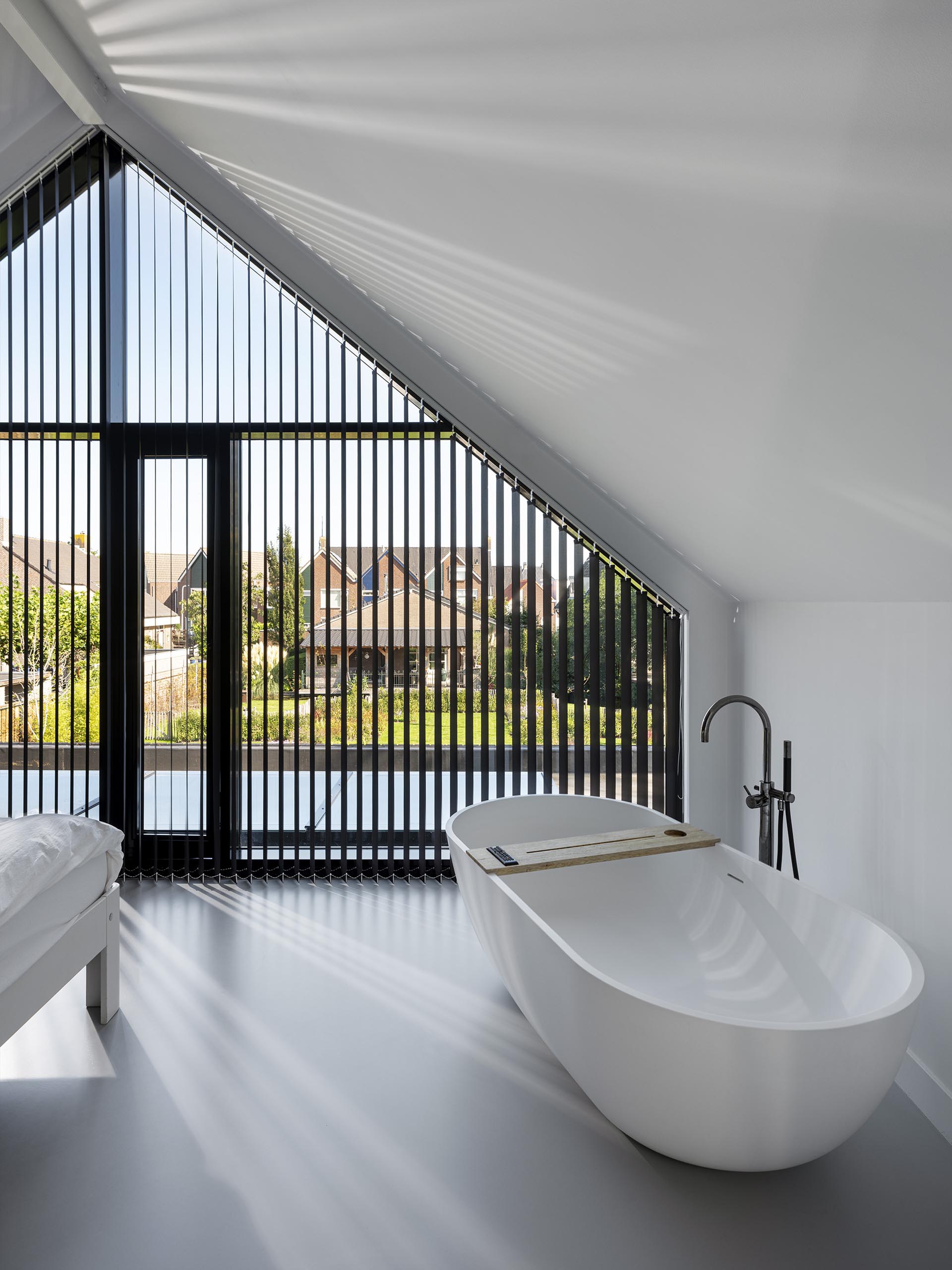 In the bathroom, there's black stone on the walls that provides a contrasting element to the white vanity.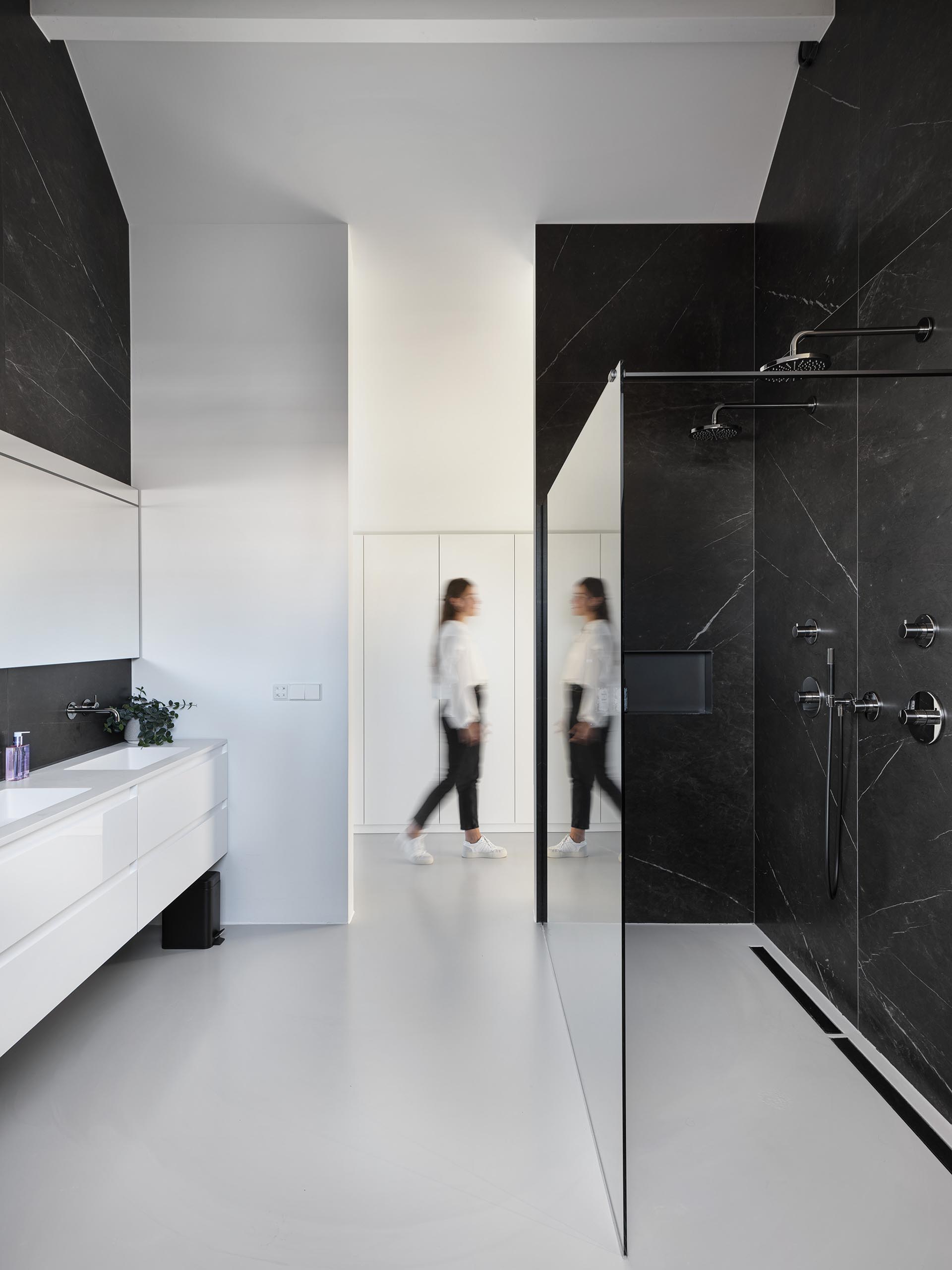 In a child's bedroom, there's a rock-climbing wall that allows for access to a small lofted area.