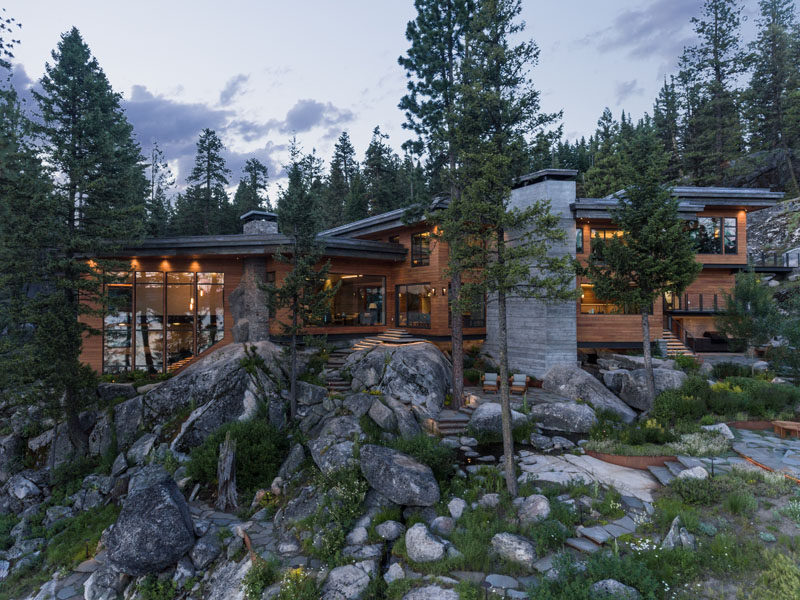 McCall Design & Planning have designed a waterfront vacation home for an active family in Idaho, that sits on a rocky cliff and overlooks Payette Lake.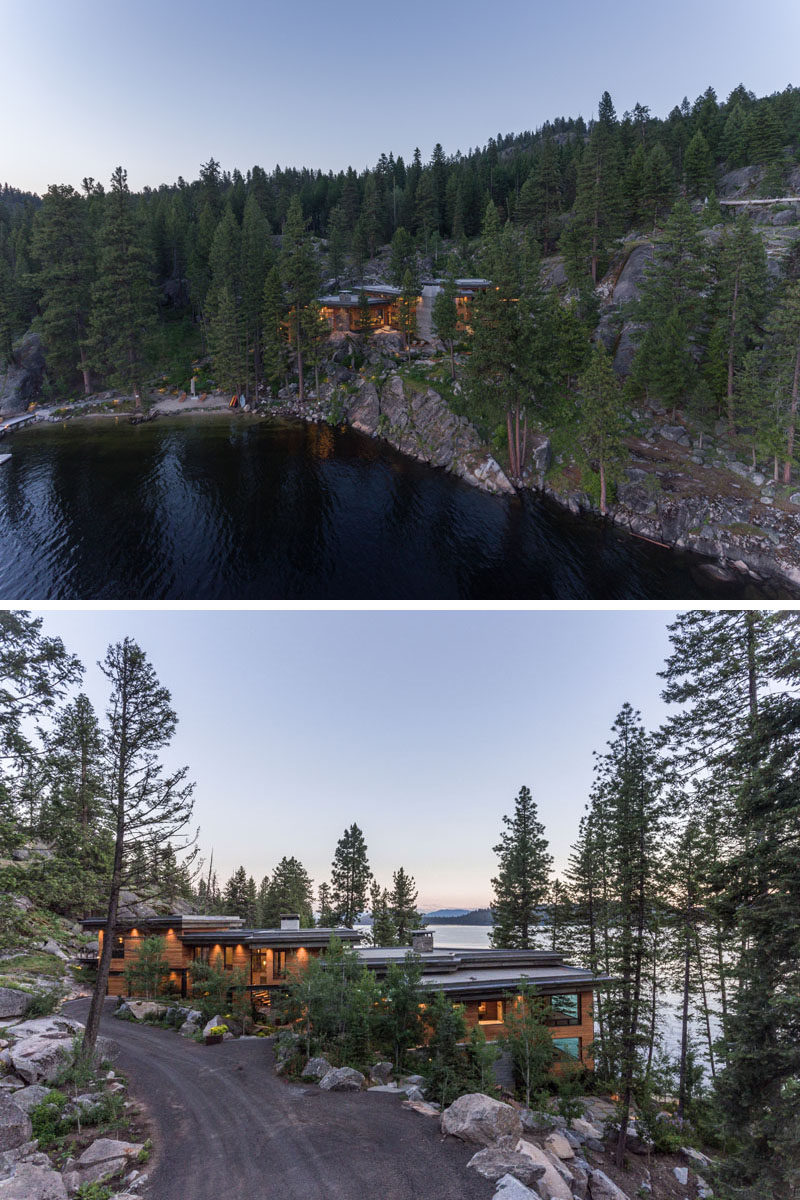 ---
The exterior of the Cliff house is comprised almost entirely of teak over a rainscreen system, thermally broken steel windows, and a fascia of natural zinc that was aged prior to installation on site.
---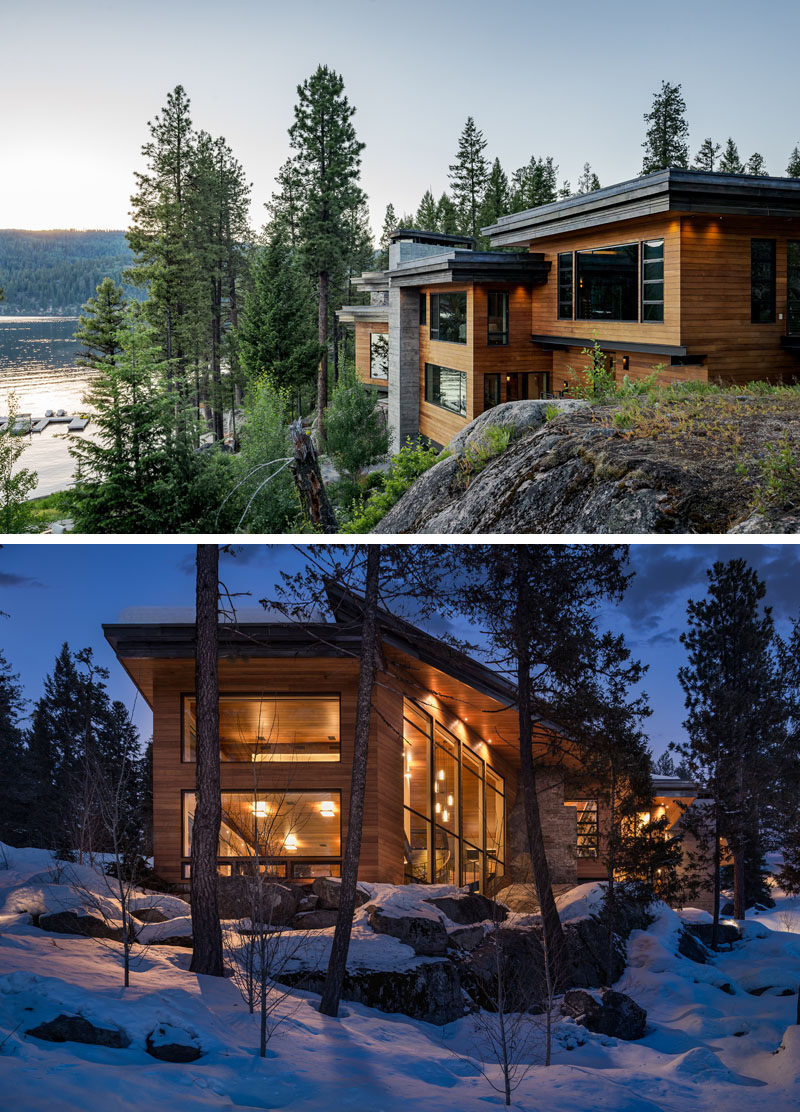 ---
The rugged character of the site surrounding the house was kept as natural as possible, while a warm wood front door welcomes visitors to the home.
---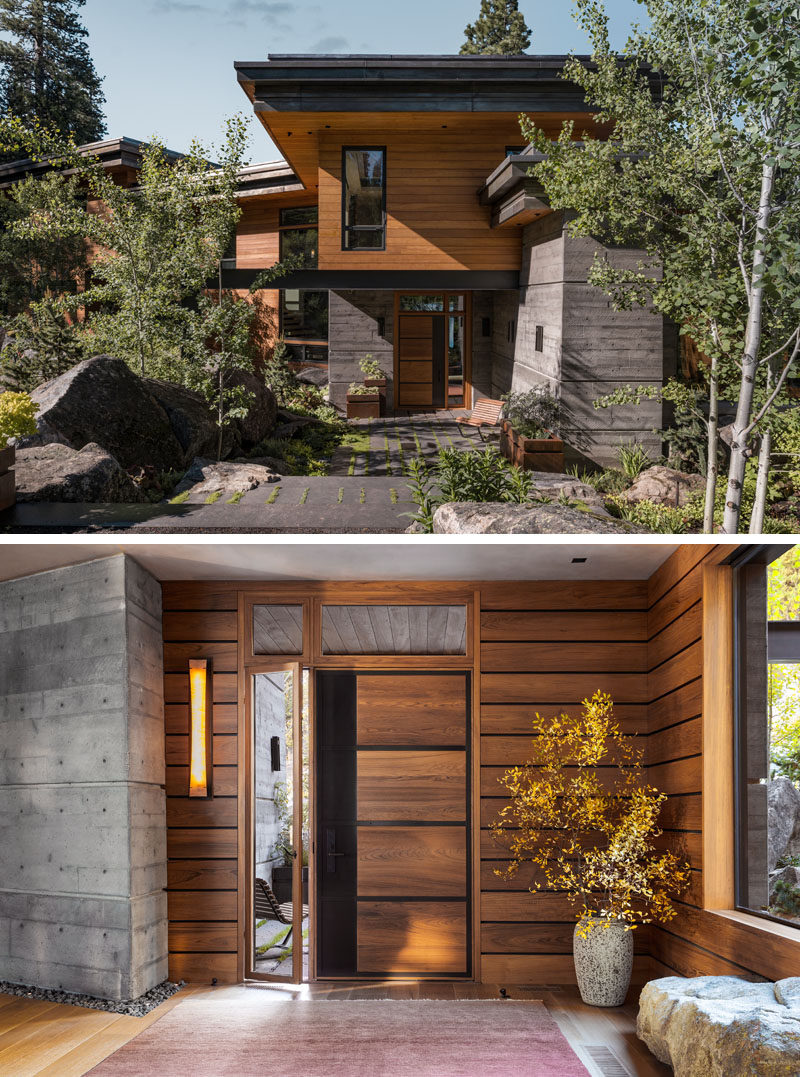 ---
Upon entering the home, the large windows perfectly frame the views, and in the living room, a large locally-sourced granite fireplace, crafted by James Hamblin, becomes the focal point of the room.
---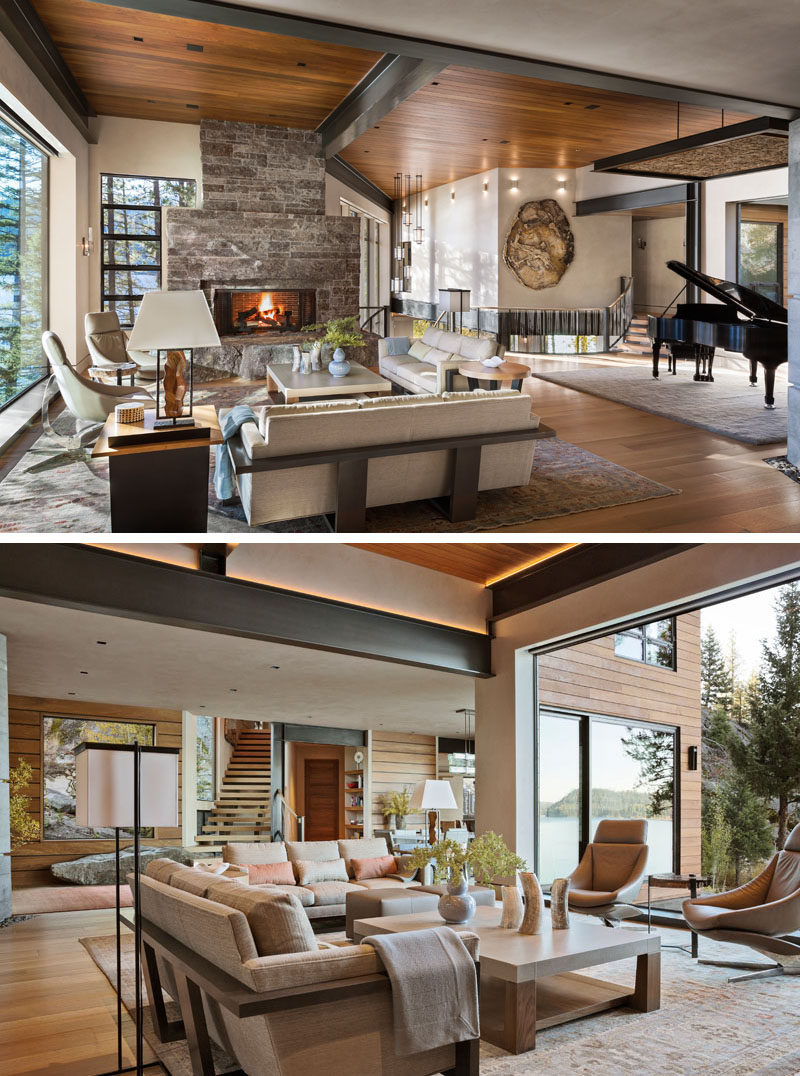 ---
The walls throughout the house, like in the dining room, have been finished with plaster to create a soft, mottled finish in contrast to the sharp lines of steel that punctuate the architecture.
---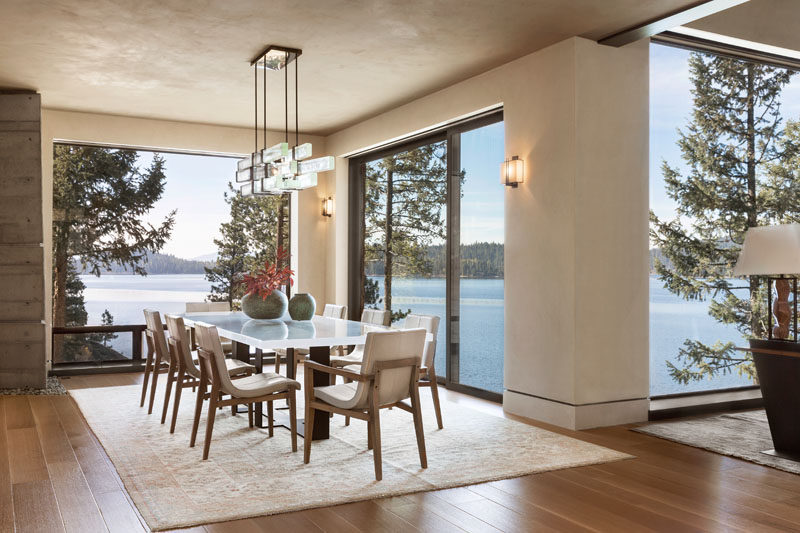 ---
Nearly of the counters and vanities in the home, like in the kitchen, have been made primarily of concrete, and feature integrated sinks.
---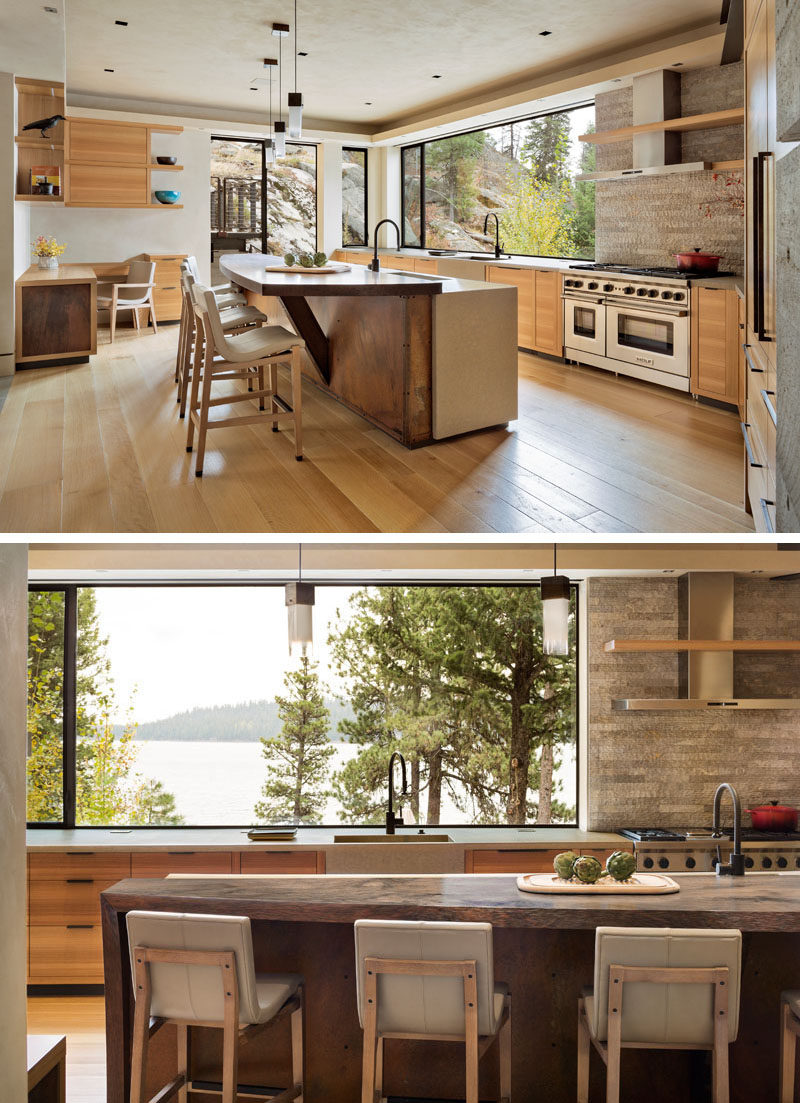 ---
The master bedroom was envisioned with a low wood ceiling to provide a sense of privacy in contrast to the walls composed almost entirely of glass on two sides.
---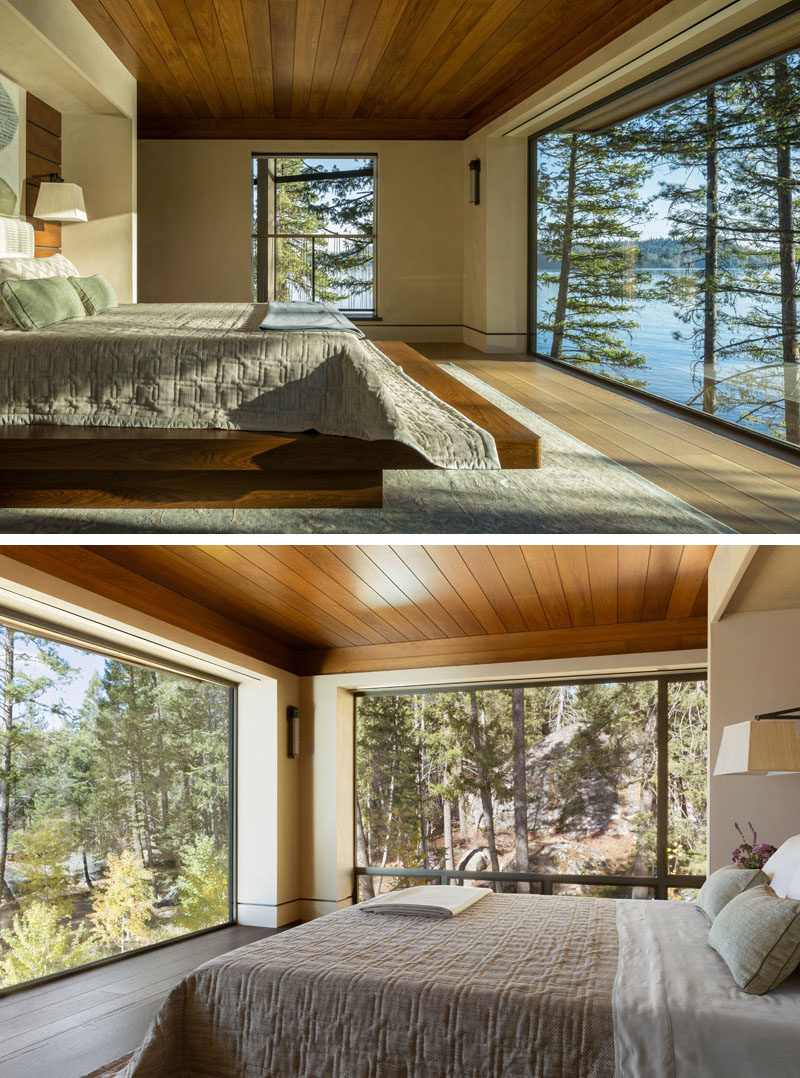 ---
A circular staircase made from bent I-beams and wood leads from the main floor of the home down to the game room that shows off a major piece of the natural bedrock from the site. A steel railing with large bike spokes as the infill adds a fun and unique detailing, while lighting in the bottom of each stair tread softly highlights the granite bedrock beneath it in the evenings.
---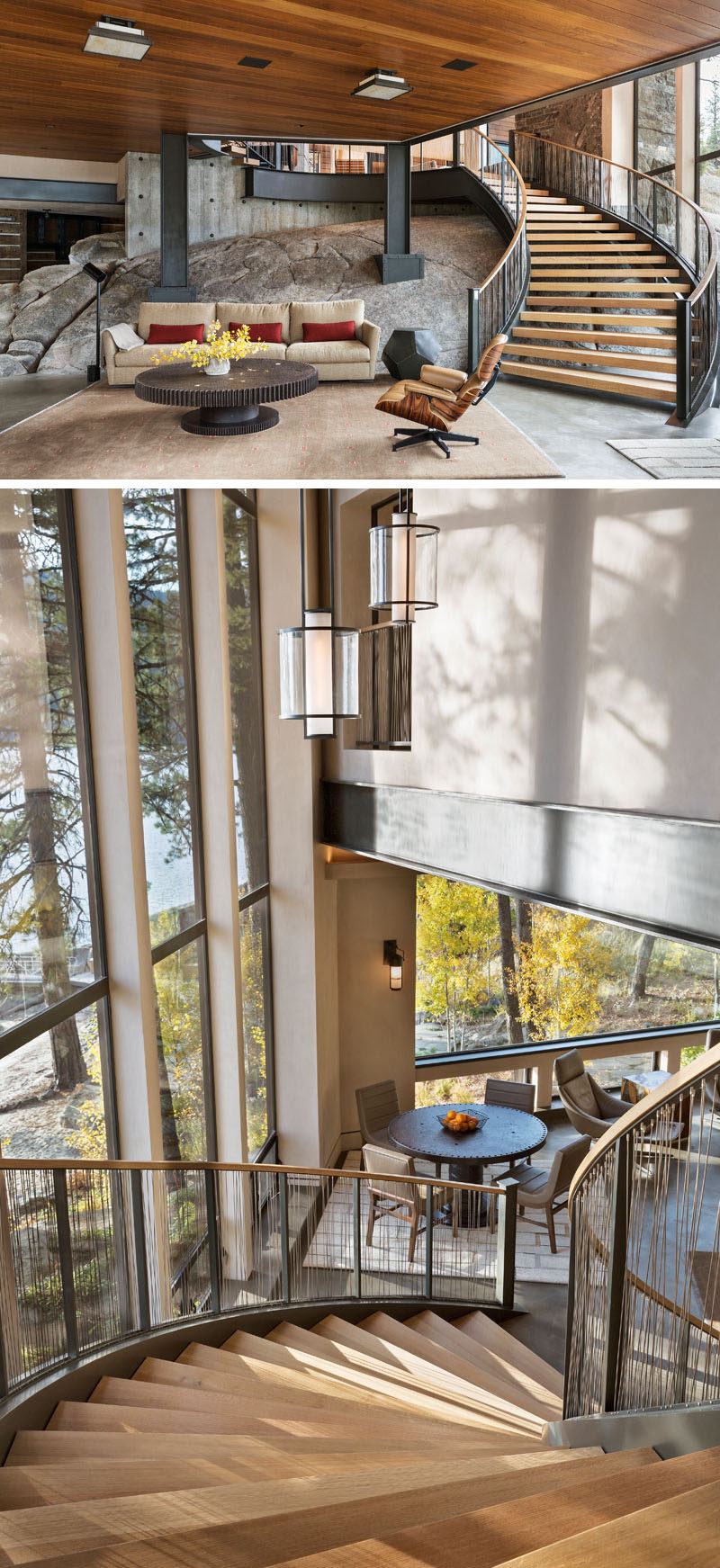 ---
On the top level of the home, wood doors reveal the various guest bedrooms.
---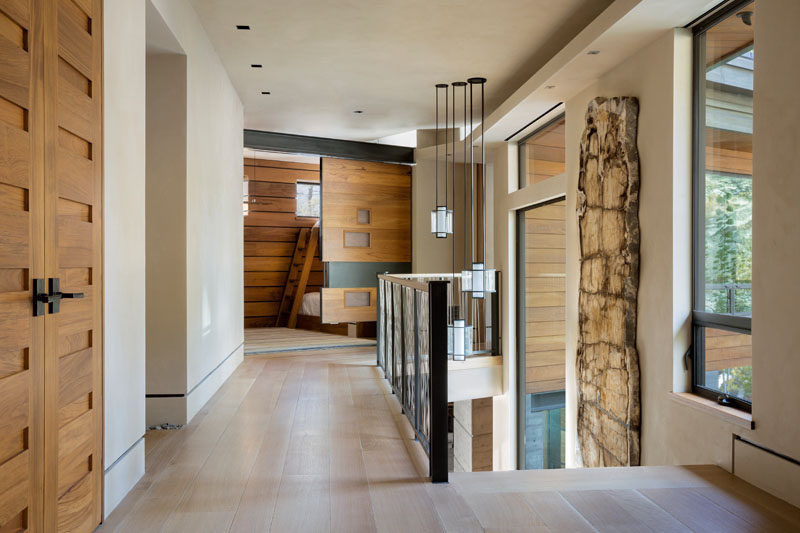 ---
The guest bedrooms were intentionally kept intimate to encourage guests to spend time in the public spaces of the home and the outdoors. Custom built-in beds helped create a unique look in each room and to save on space.
---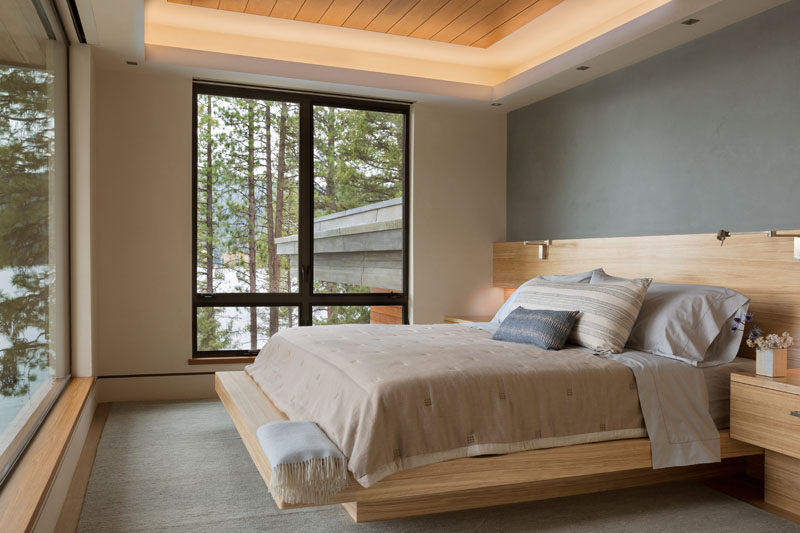 ---
In the guest bathroom a floating wood vanity is topped with a custom concrete countertop, while a large backlit mirror reflects light throughout the room.
---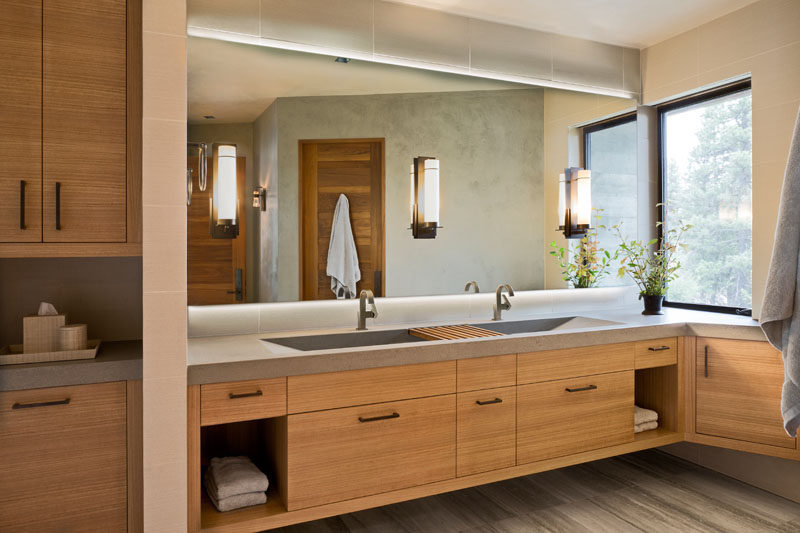 ---
Also located on this level of the house is a gym that takes advantage of the water views.
---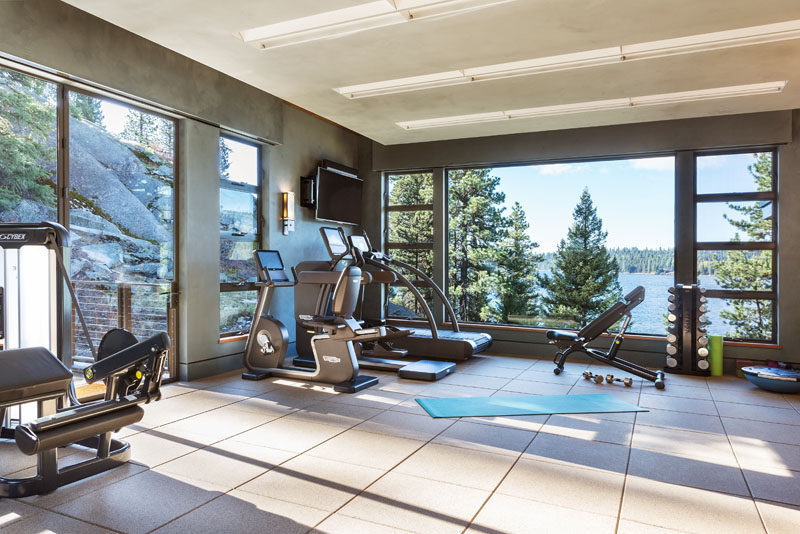 ---
Outside, there's various entertaining areas, pathways, and an outdoor kitchen.
---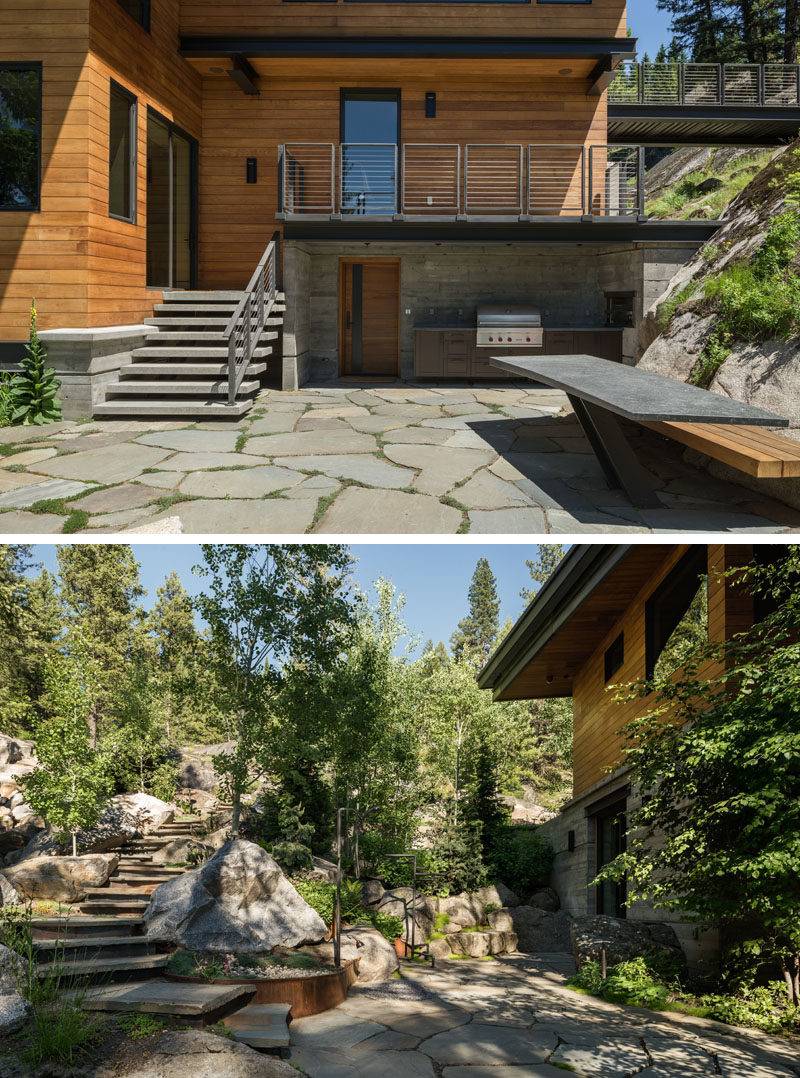 Photography by Gabe Border | Landscape Designer: Augusta Laidlaw | Landscape Installer: Laidlaw Landscape Co. | General Contractor: Steve Lacey
---