ONE SEED Architecture + Interiors have designed a new house on the Sunshine Coast of British Columbia, Canada, that's perched atop a terraced outcrop of granite overlooking Garden Bay.
The house, influenced by nautical themes and materials, was built by the clients themselves over many years while they lived in a condo downtown Vancouver.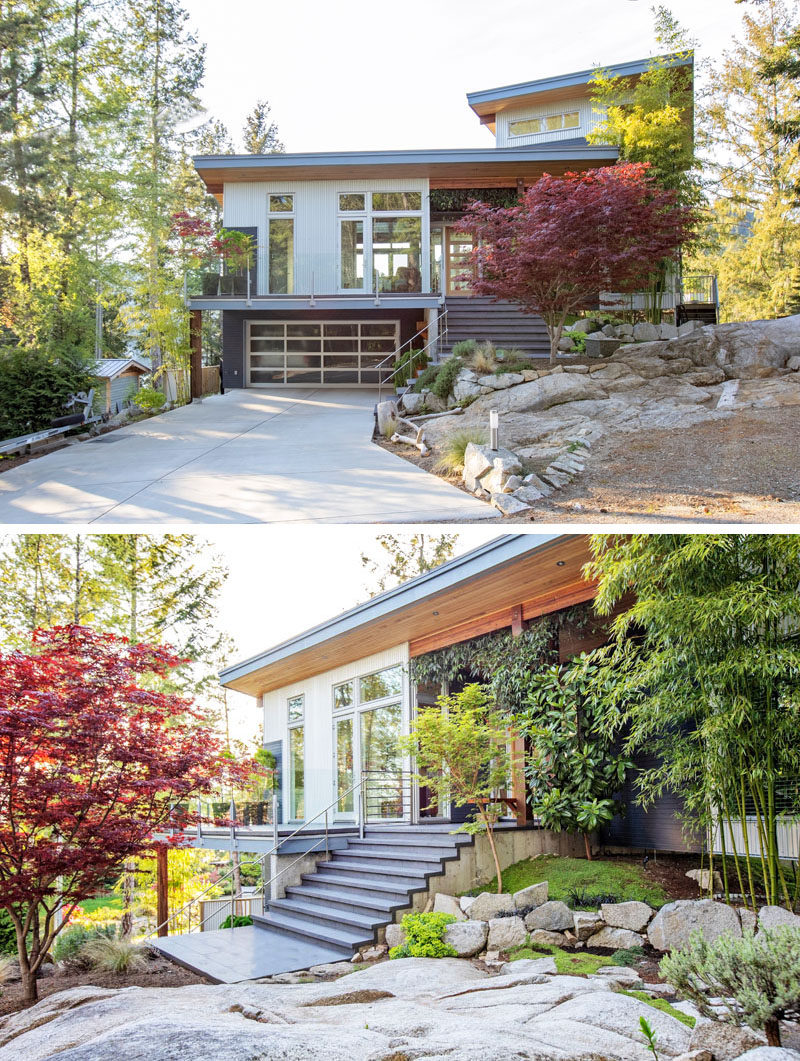 ---
The multi-storey house features a butterfly roof, huge overhangs, clear hemlock soffits and ceilings that continue from inside to outside, wood cladding in a deep navy colour, and vertical galvanized corrugated steel siding.
---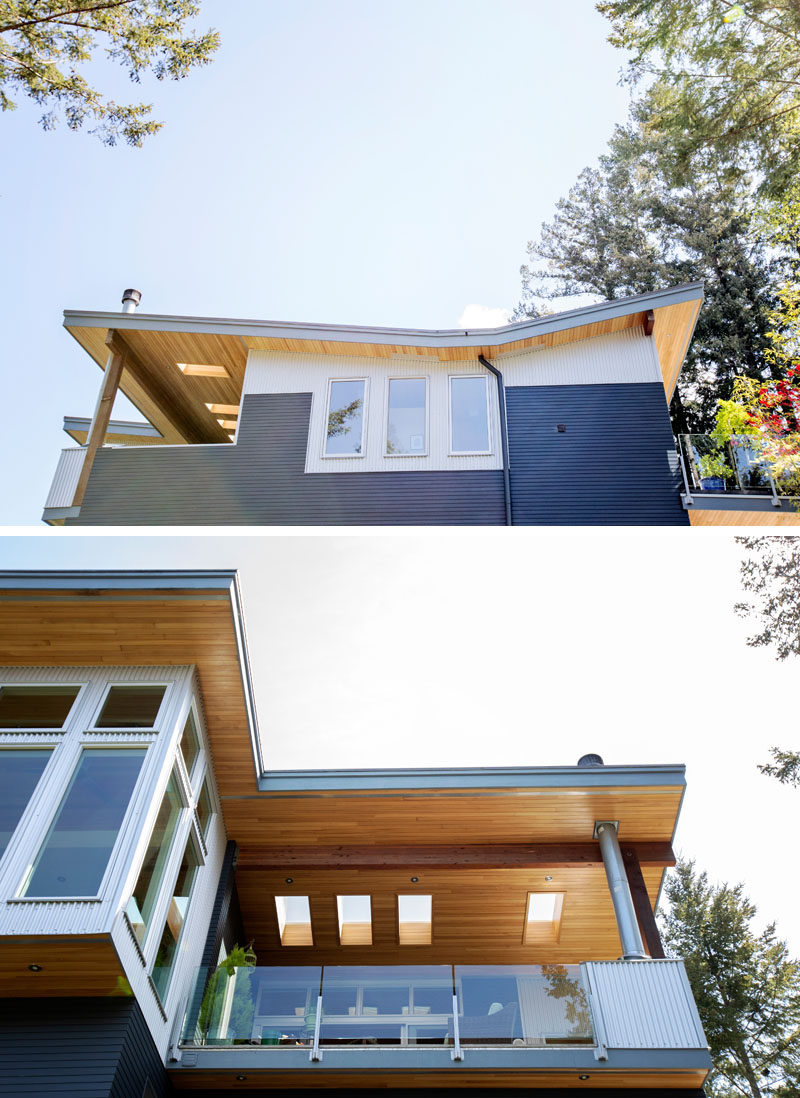 ---
A wood and glass front door welcomes visitors to the home.
---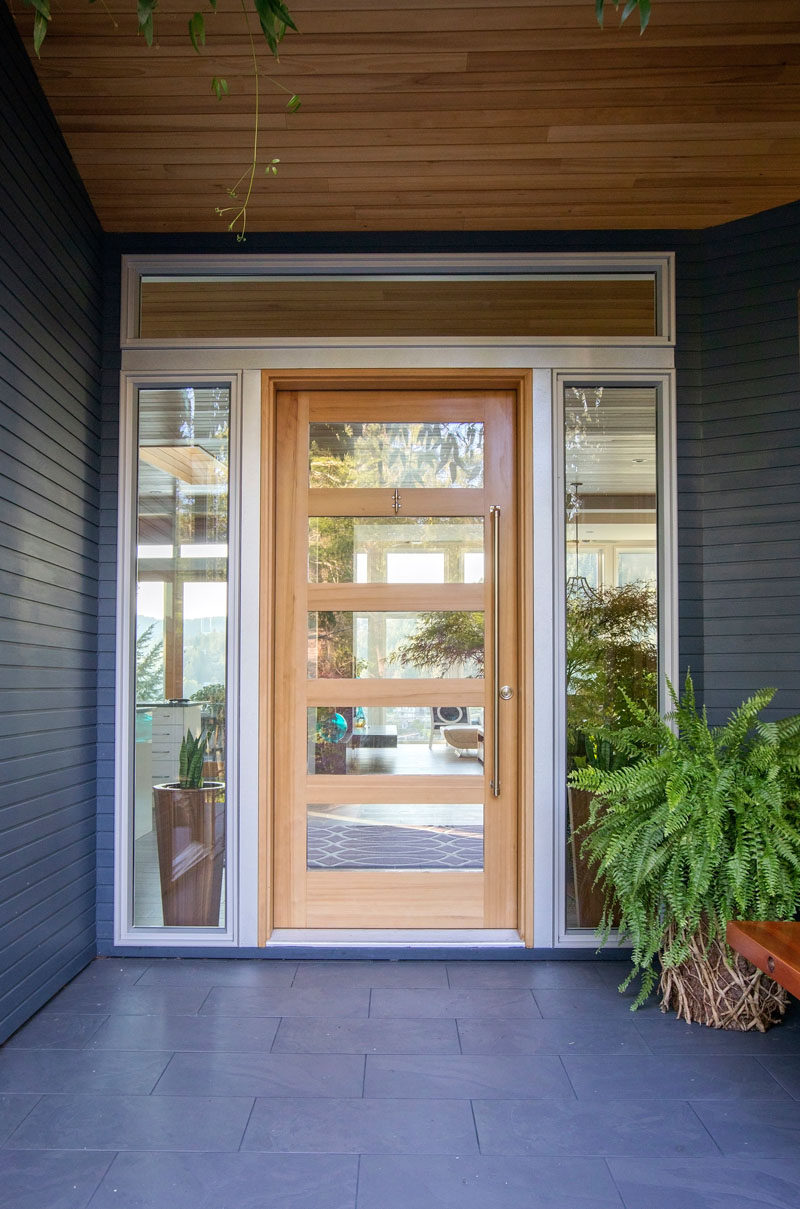 ---
Inside, there's a small sitting area to the side of the front door, that has a shelving unit, a door to the front sun deck, and doors on either side of the shelf that lead to the laundry and the kitchen pantry.
---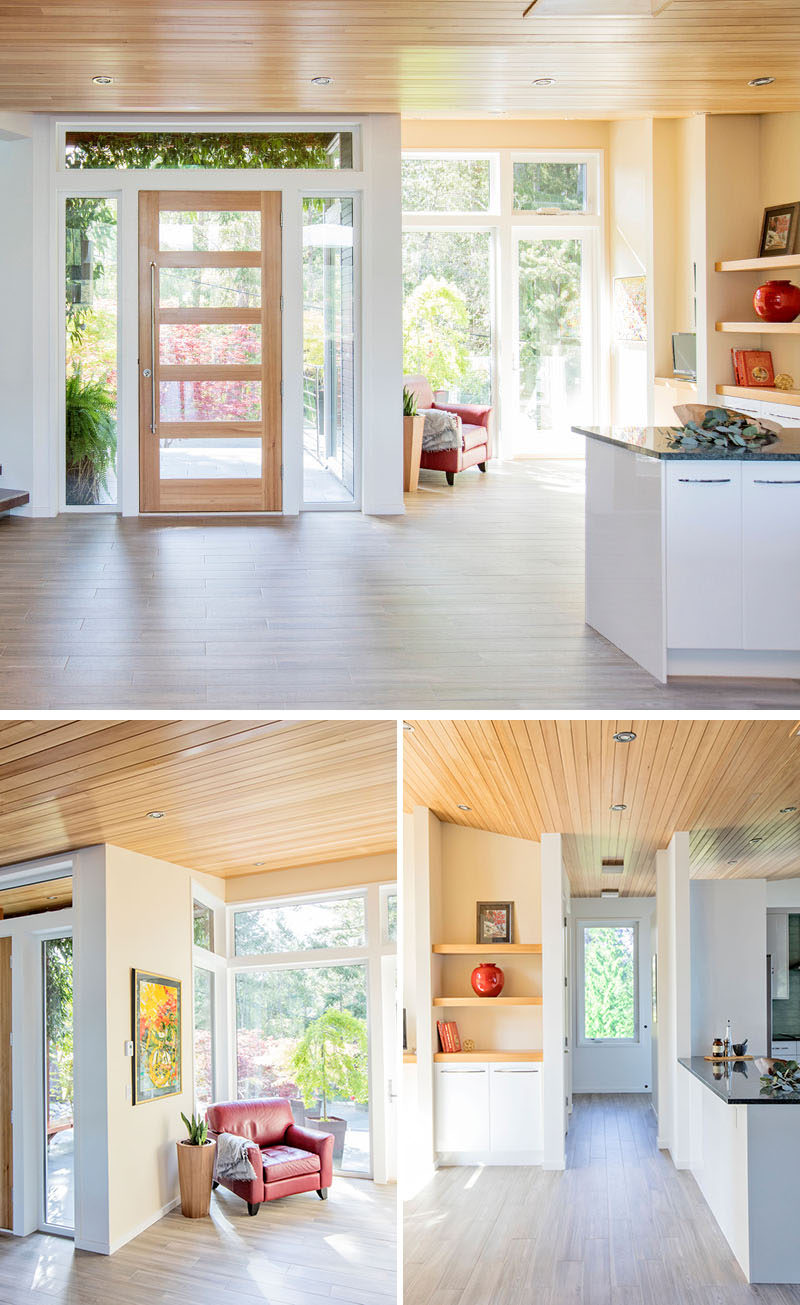 ---
The laundry room, with its high ceilings, has plenty of storage in glossy white cabinets, a place to hang clothes and stackable washer/dryer.
---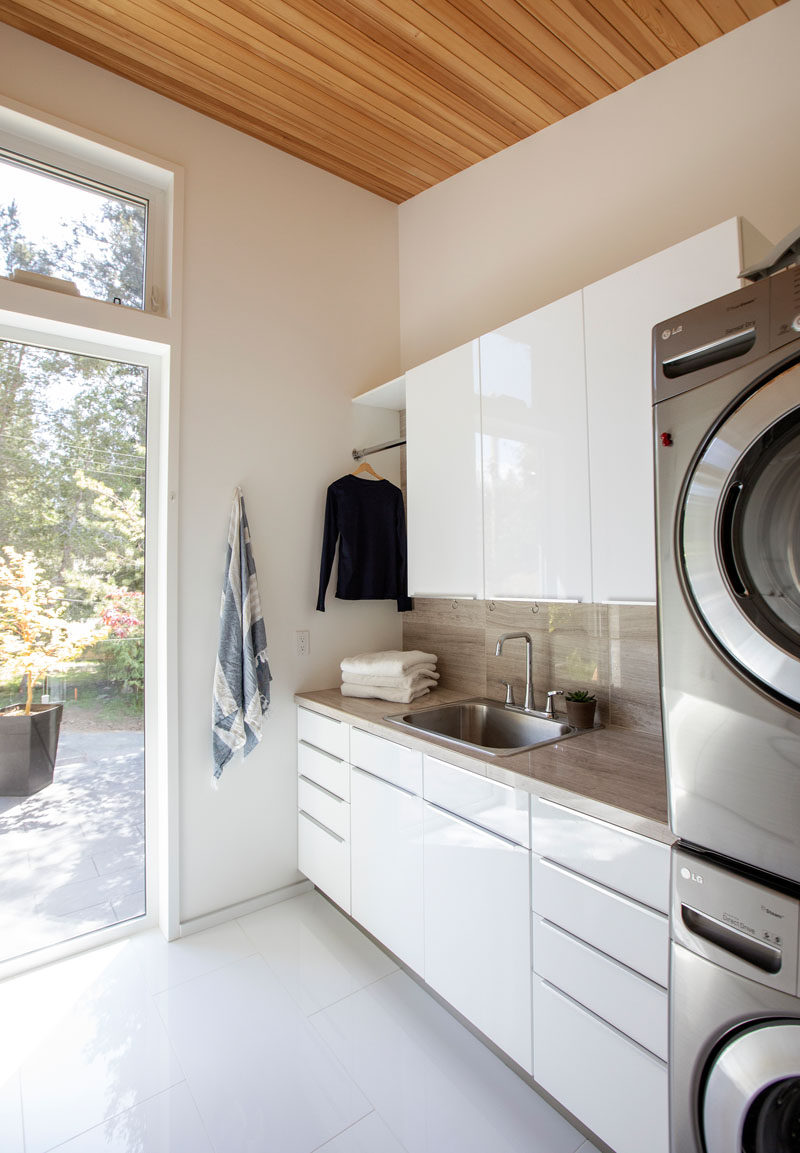 ---
Back out into the main living area of the home and in the kitchen, there's a centrally located kitchen island with room for seating.
---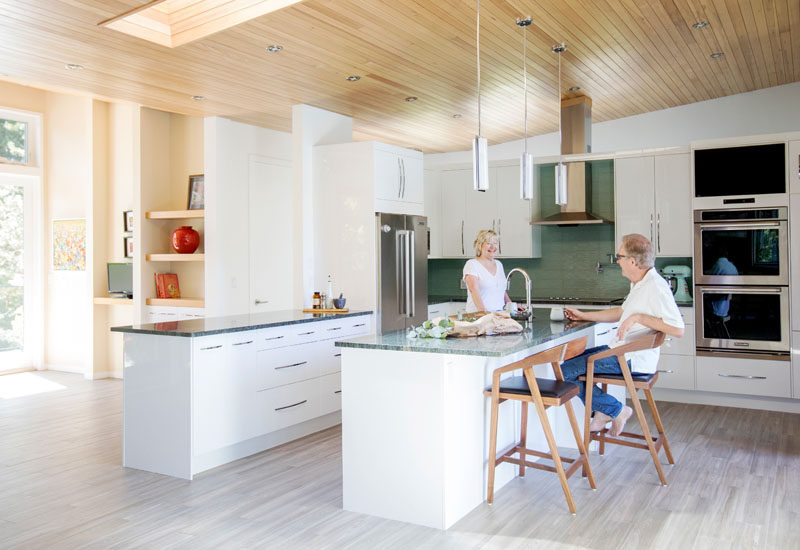 ---
Adjacent to the kitchen is the living room, where the fireplace is the focal point. Large windows provide ample natural light and a view of the water. Also on the main floor of the house is a guest room and a music room.
---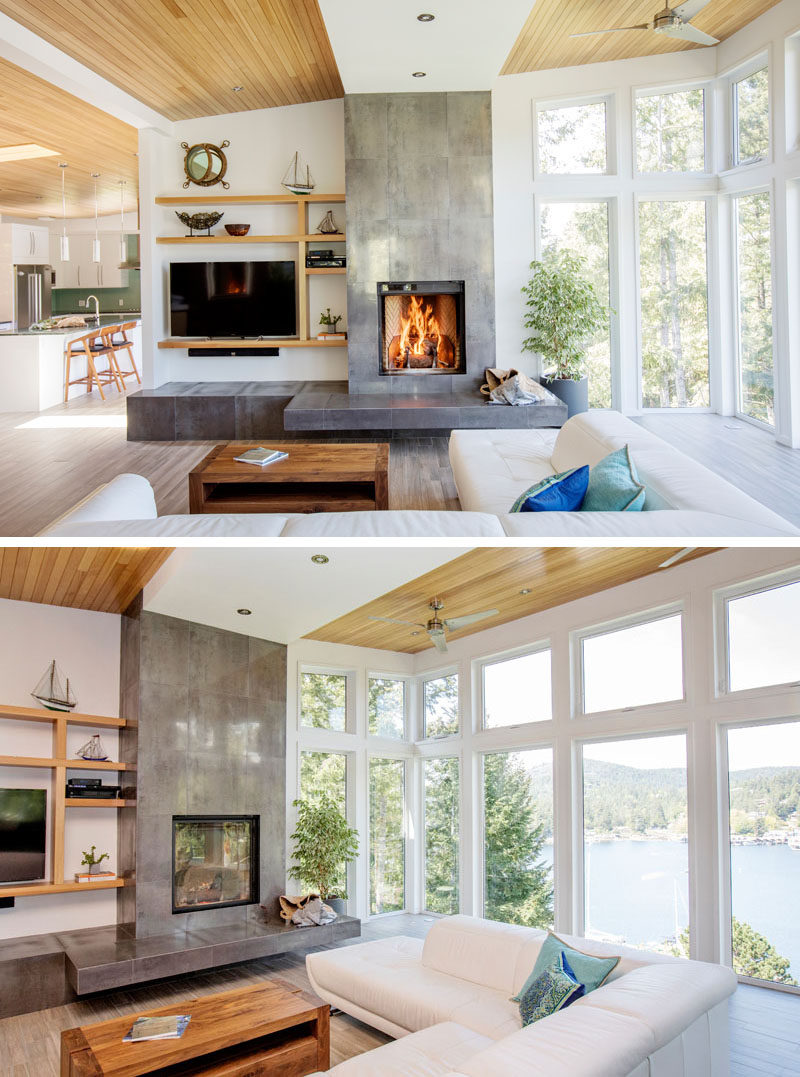 ---
Off the living room is a deck with a glass railing. From the deck, it's also easy to see the different types of siding used on the exterior of the house.
---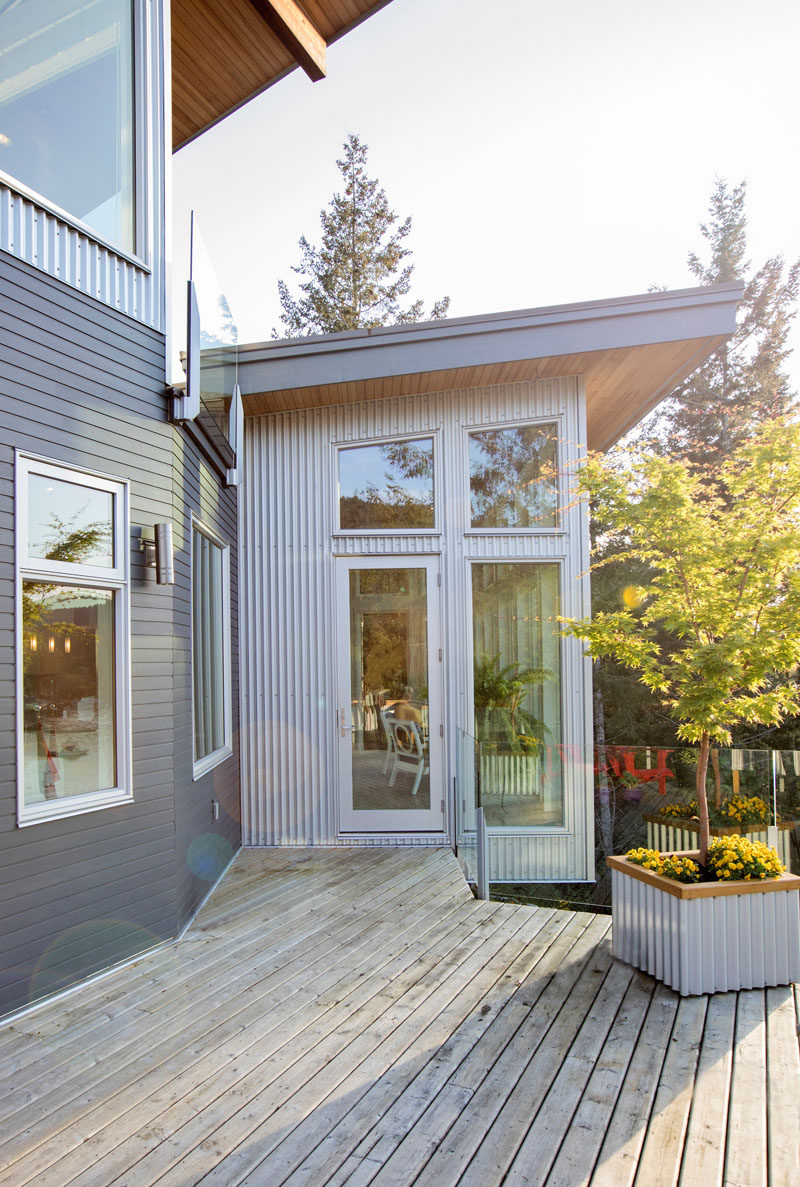 ---
Back inside, and there's stairs that lead up to the master bedroom, that has dark wood flooring to contrast the lighting wood used on the ceiling.
---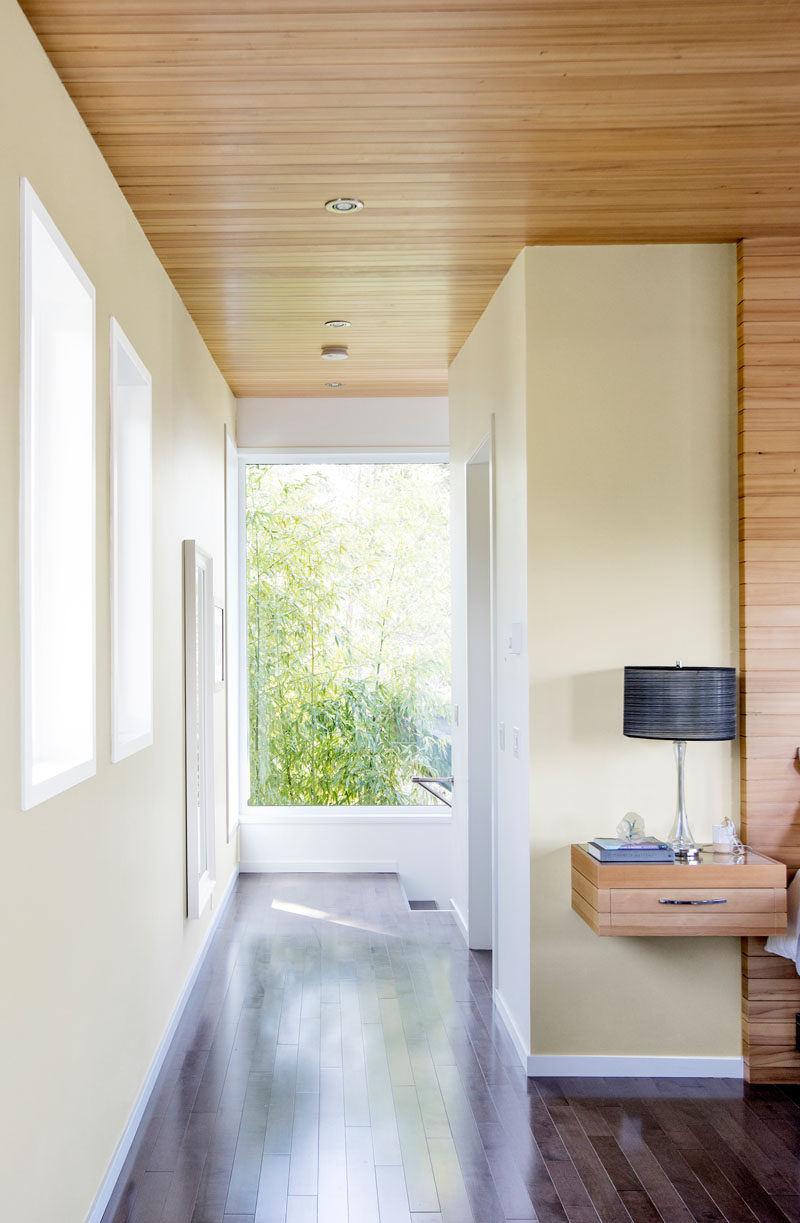 ---
The light wood used on the ceiling has also been used to create an accent wall behind the bed, while wood bedside tables float on either side of the bed. Opposite the bed is a smaller wood accent wall that surrounds a television, and a sliding barn door hides the master bathroom.
---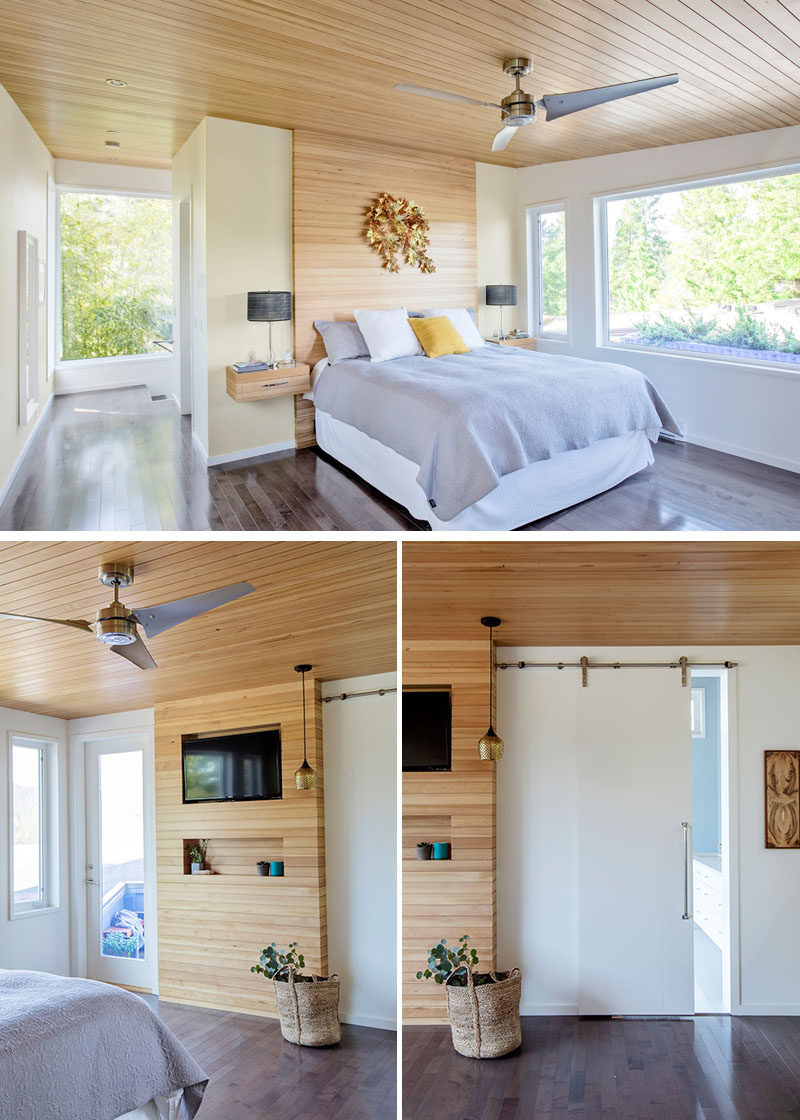 ---
In the master bathroom, a freestanding bathtub is positioned below the windows to take advantage of the views.
---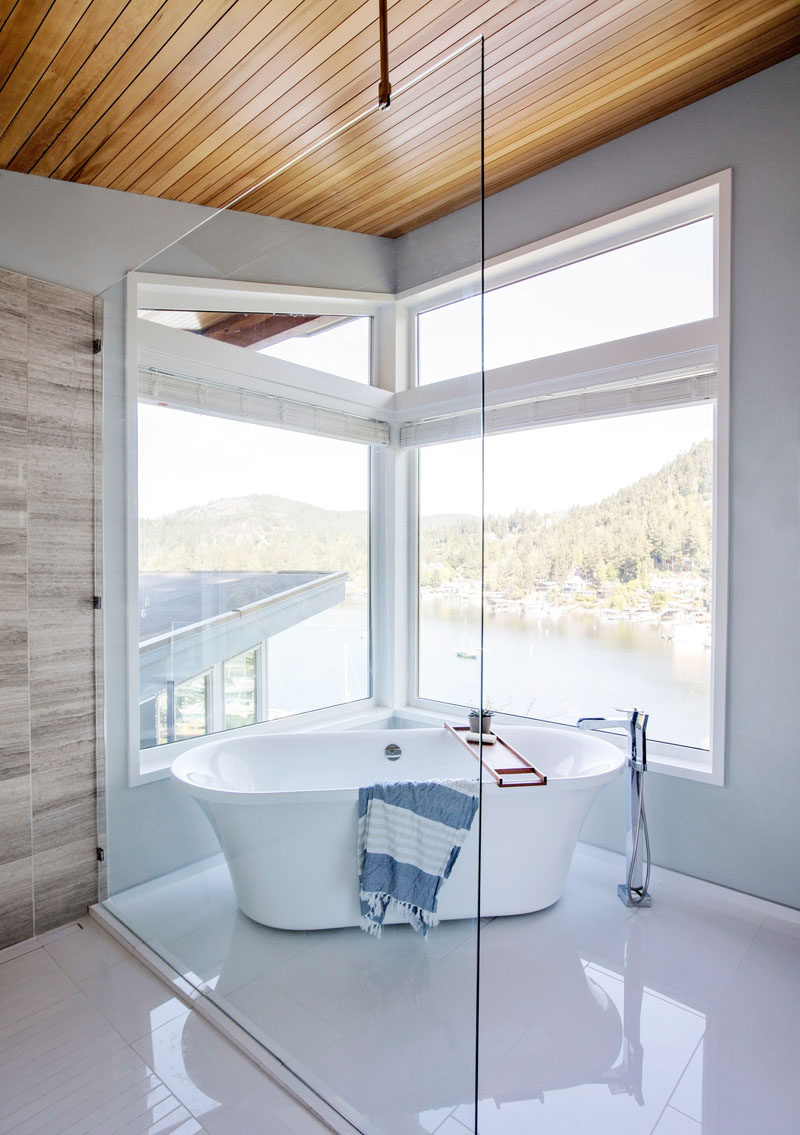 ---
A glass shower screen separates the shower from the bath area, and in the shower there's both a rain shower head and a wall mounted one.
---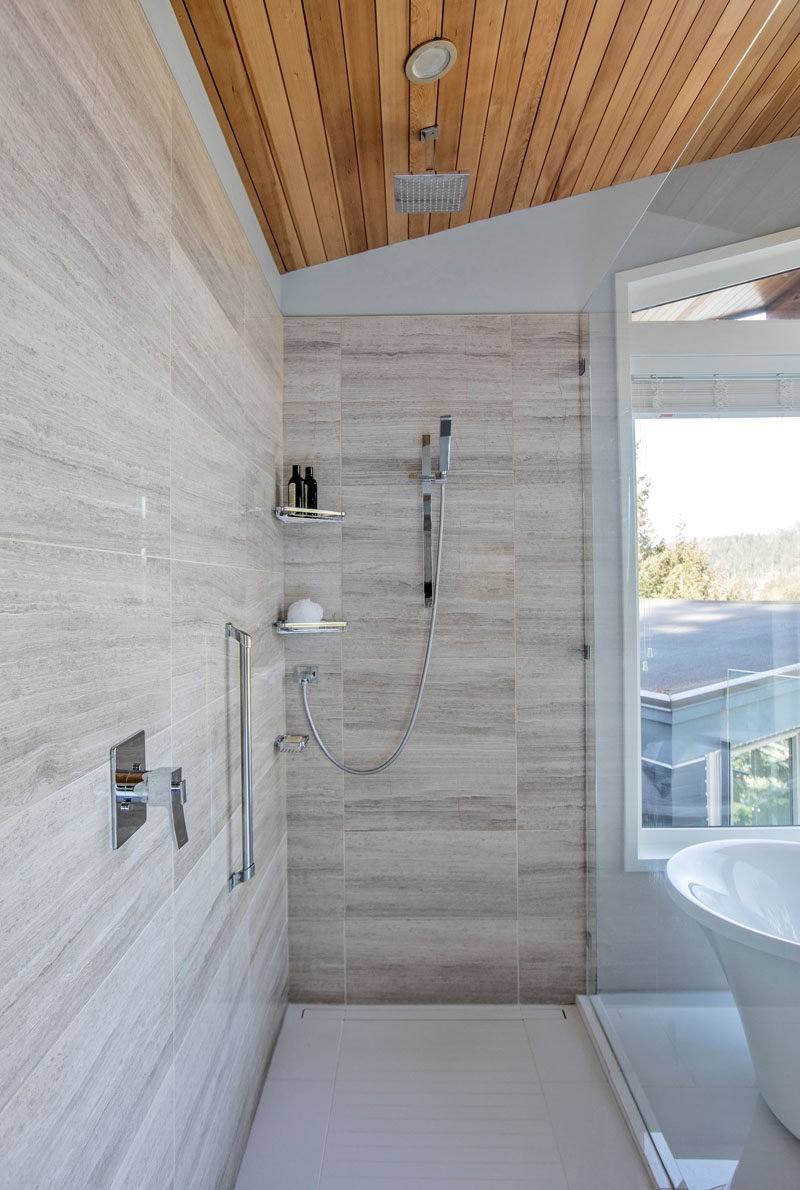 ---