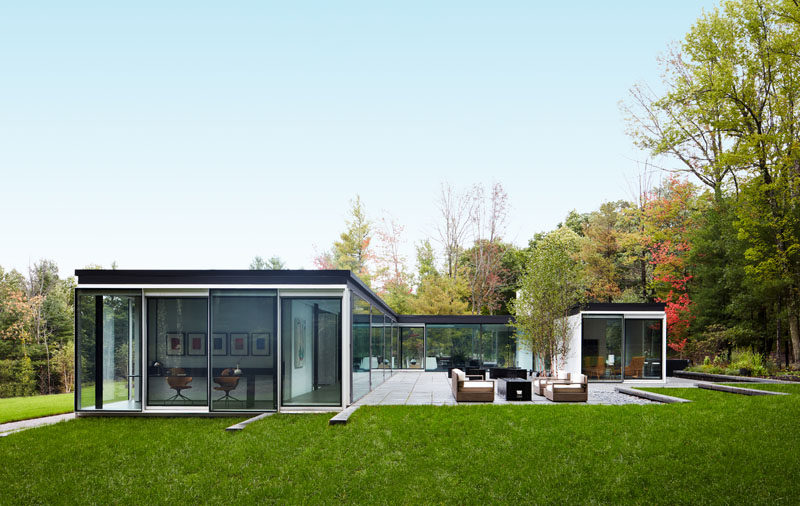 Jamie Drake and Caleb Anderson of Drake/Anderson have designed the interiors of a unique glass house in Columbia County, New York, that was inspired by mid-century modern architecture such as Philip Johnson's Glass House and Mies van der Rohe's Farnsworth house.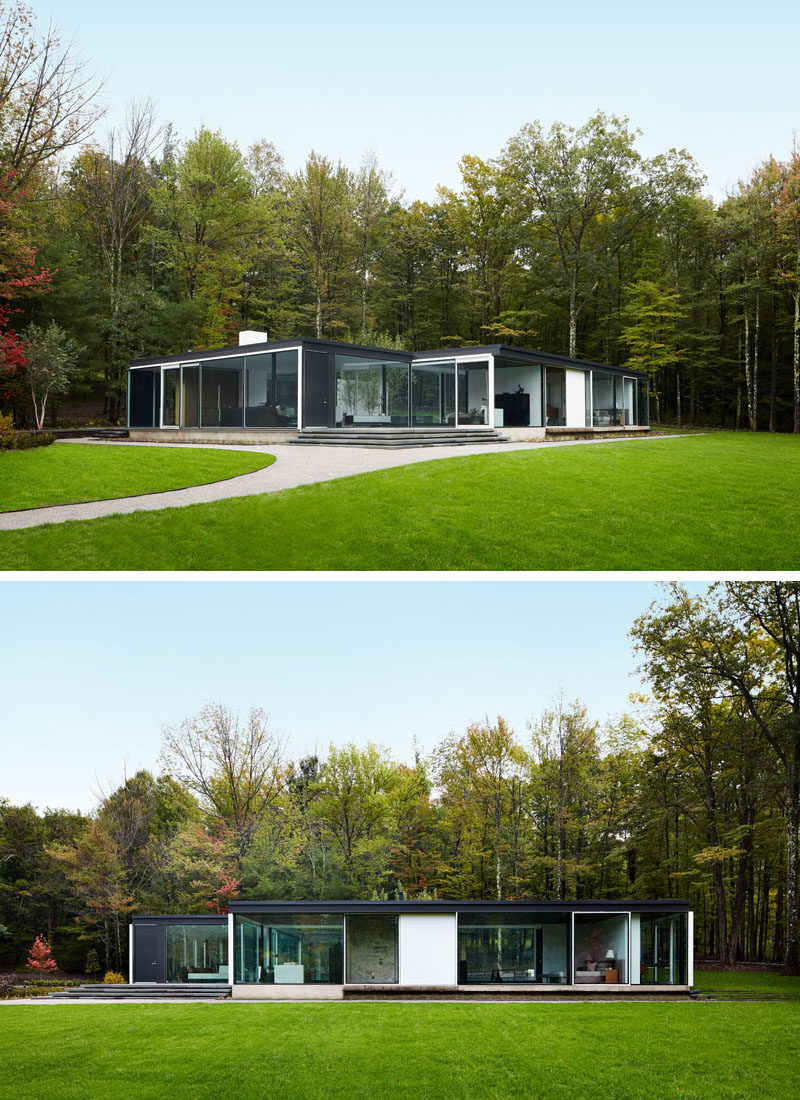 ---
Jamie and Caleb's goal for the interior design was to embrace the textures and palette of the exterior surroundings in the colors and furnishings, with the focus being on the perfectly framed surrounding nature.
In the living room, a variety of seating options are arranged to take advantage of the different views on offer.
---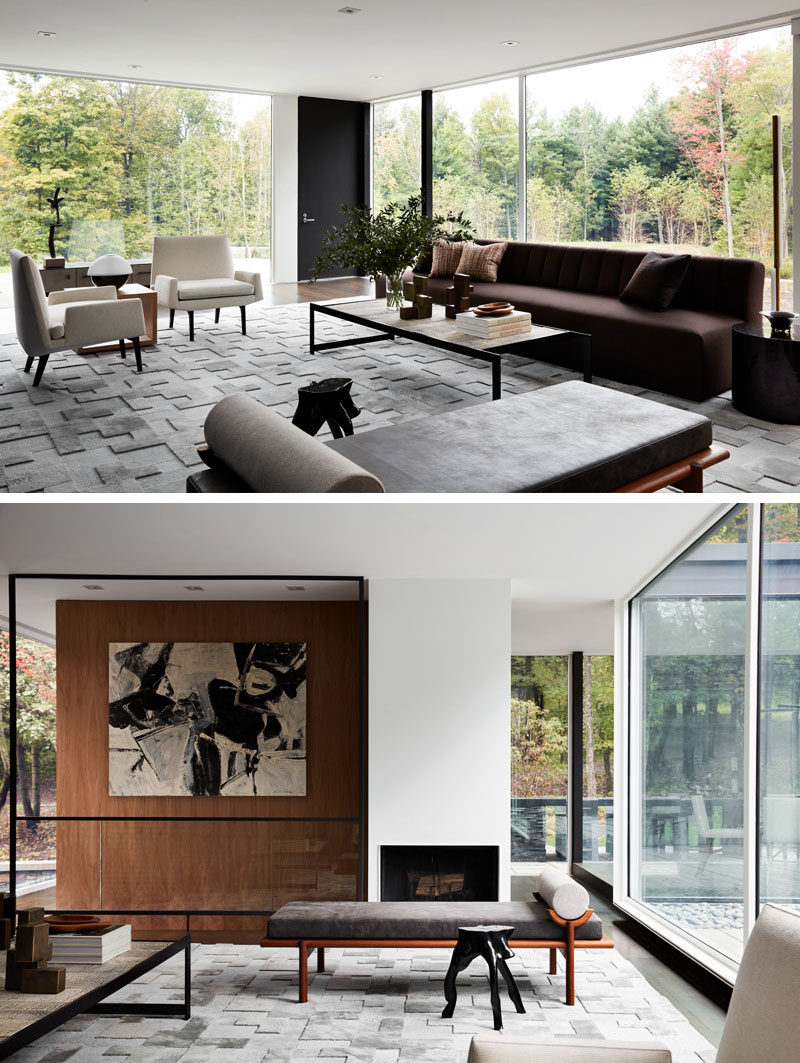 ---
In the dining room, a round dining table with a glossy top reflects the light, while a four-armed pendant light hangs above.
---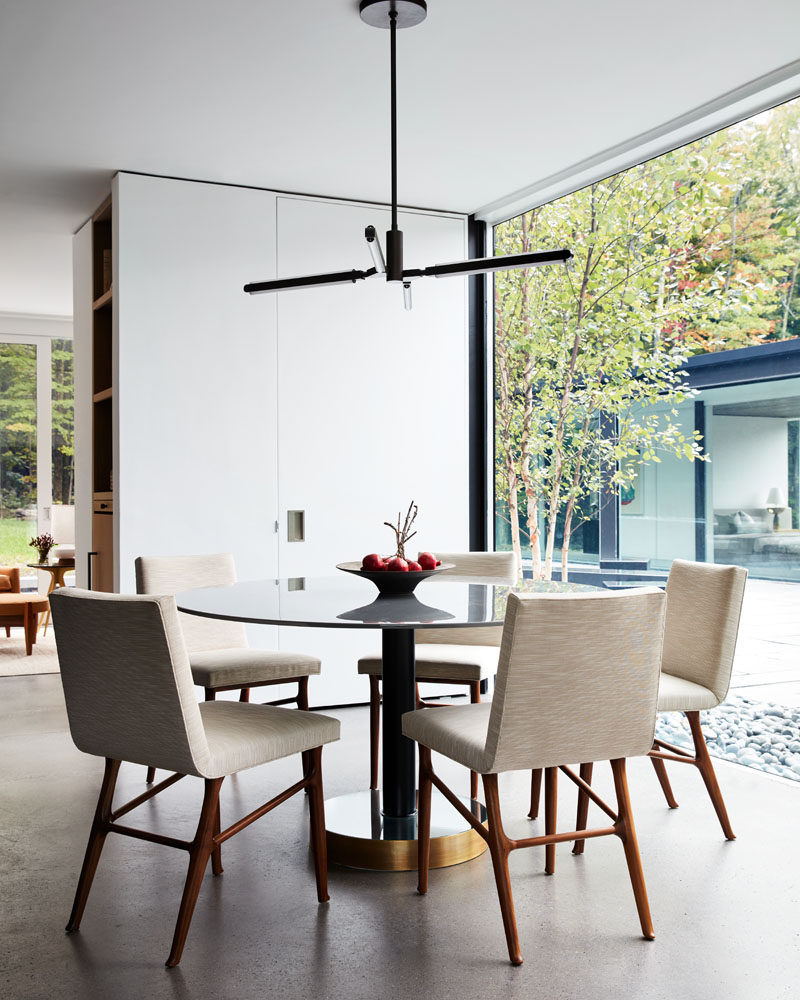 ---
A step down from the dining area is the kitchen. Wood cabinets have been combined with a grey countertop for a contemporary look.
---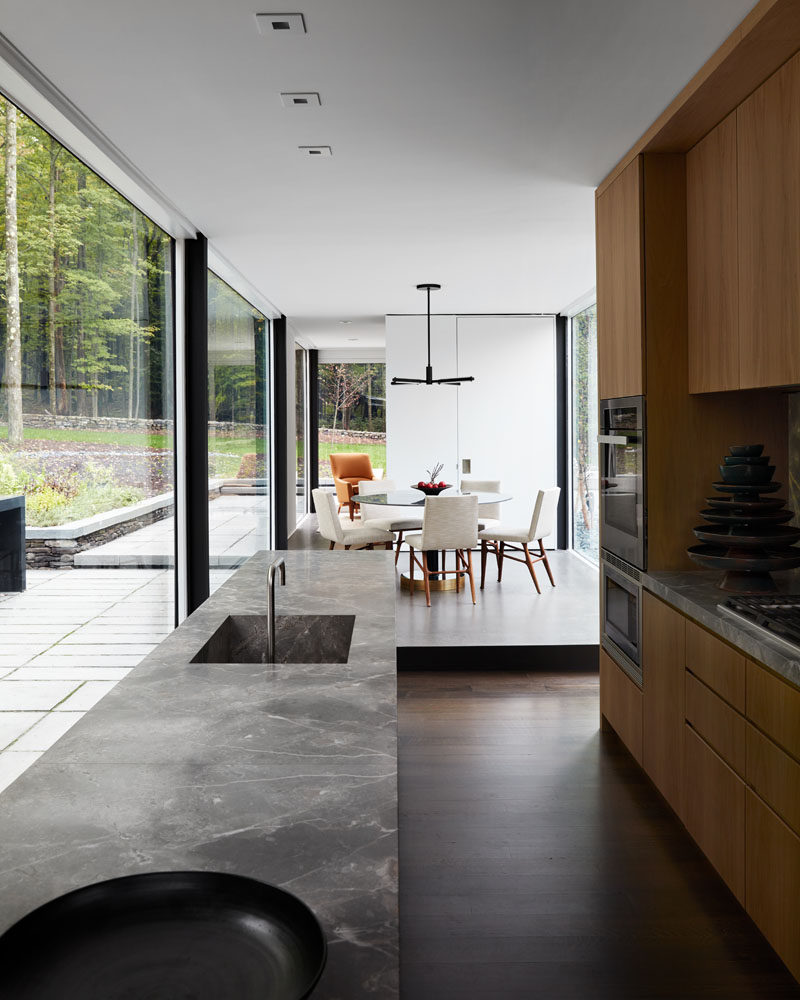 ---
The floor-to-ceiling glass walls throughout the house fill the interior with an abundance of natural light.
---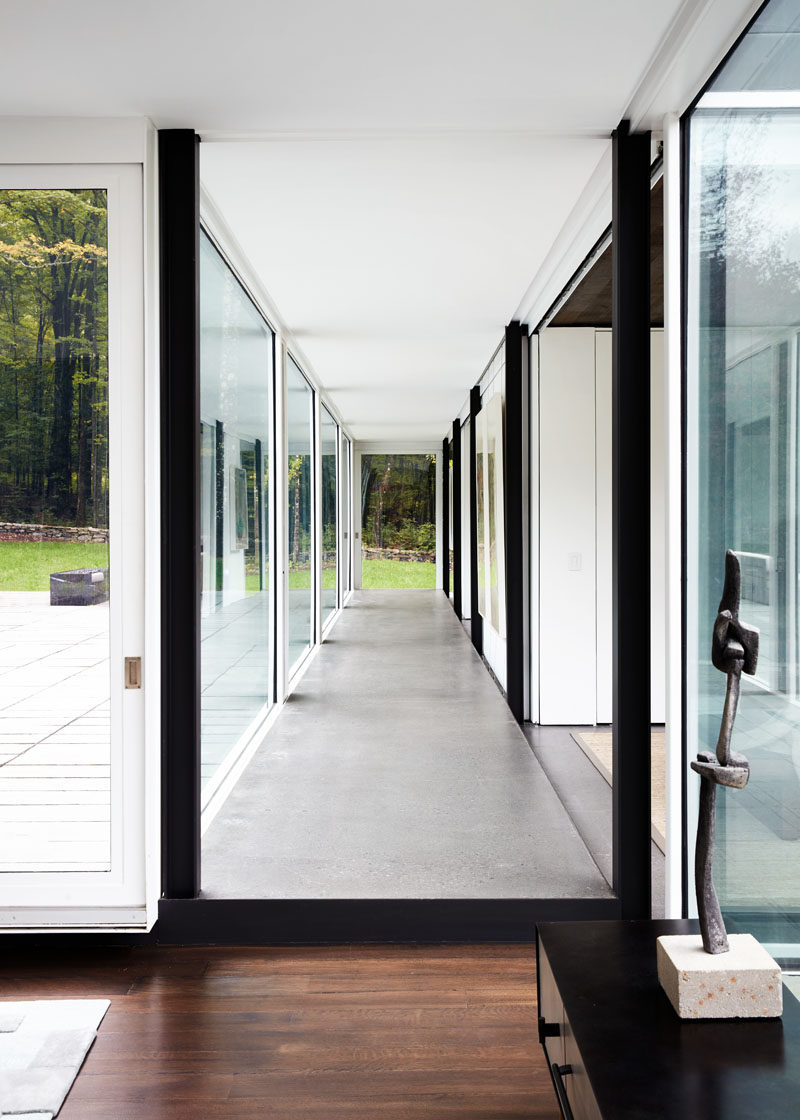 ---
In the home office, the ceiling has been covered in wood, while the thin black desk hangs from the ceiling on one end, and meets the floor at the other end.
---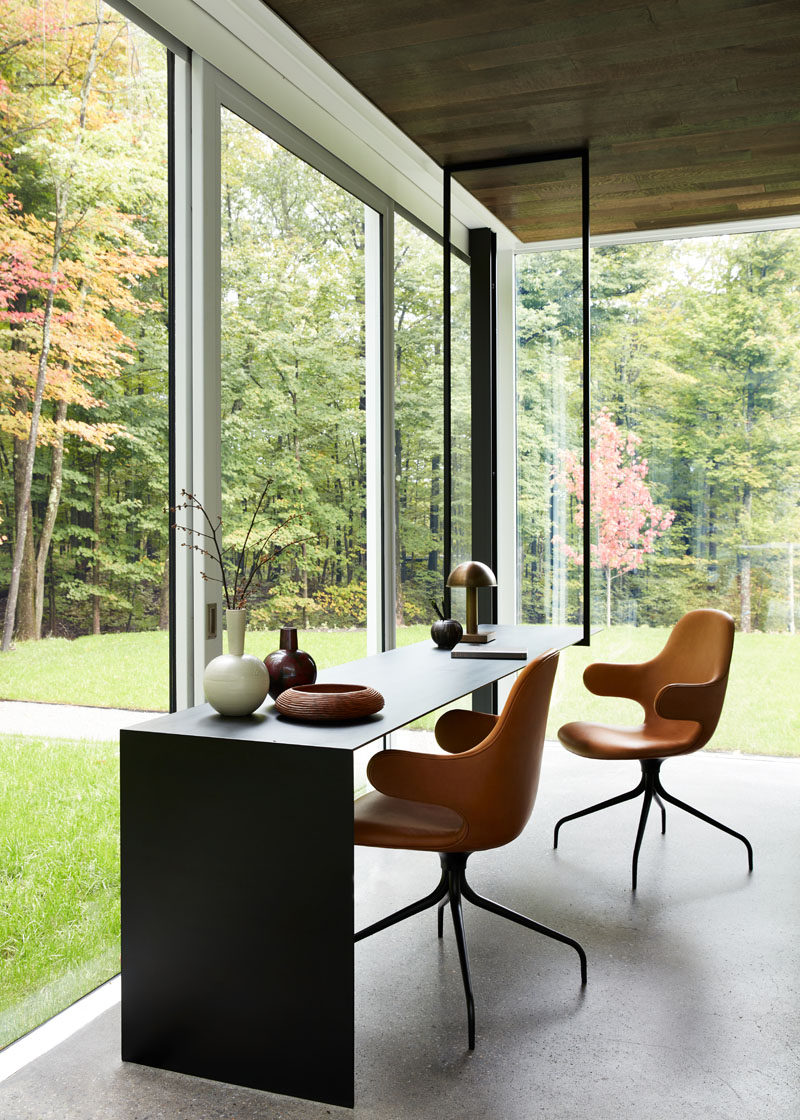 ---
In the bedroom, the beside table lamps are the perfect height to complement the horizontal headboard, which provides a soft pop of color to the room.
---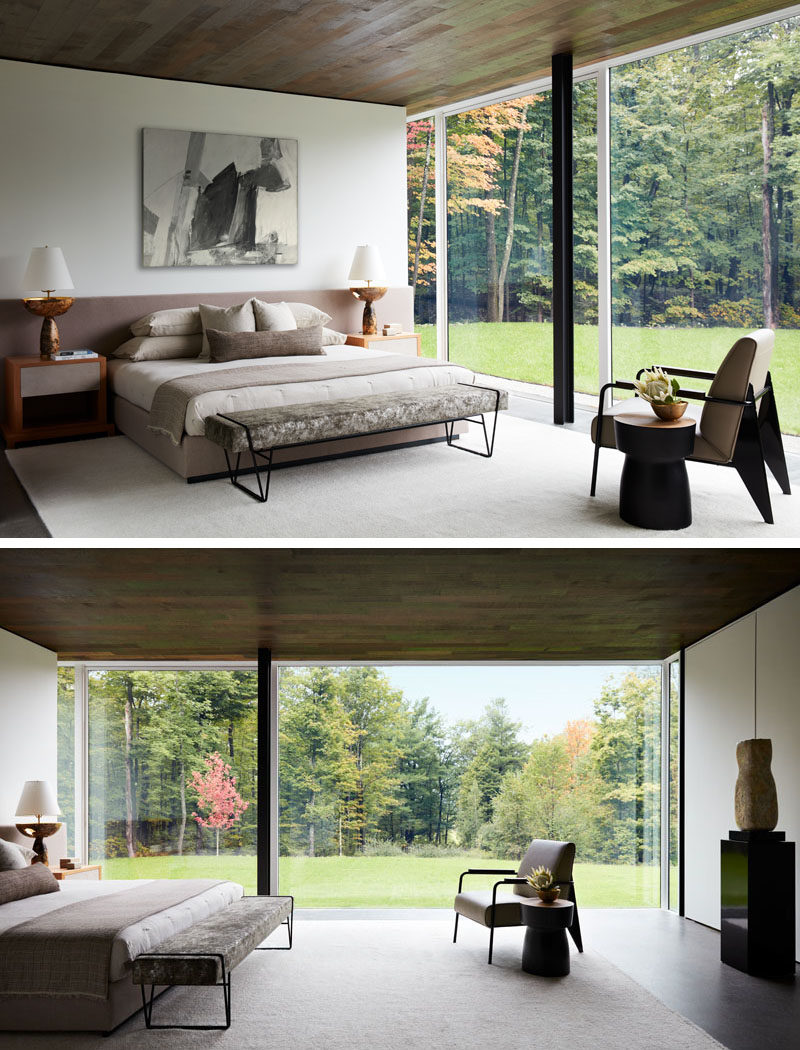 ---
In the bathroom, a glass shower screen almost appears invisible, and the bath has been sunken down into the floor beside the shower, both of which have a view of the trees outside.
---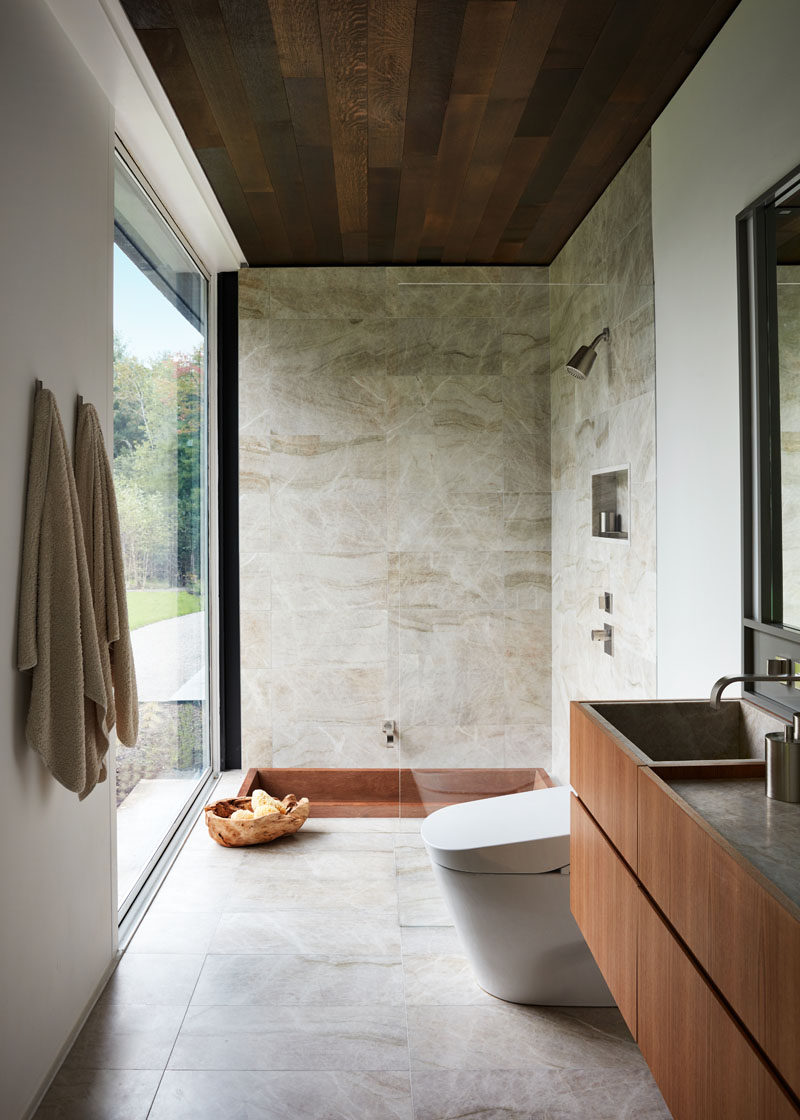 ---