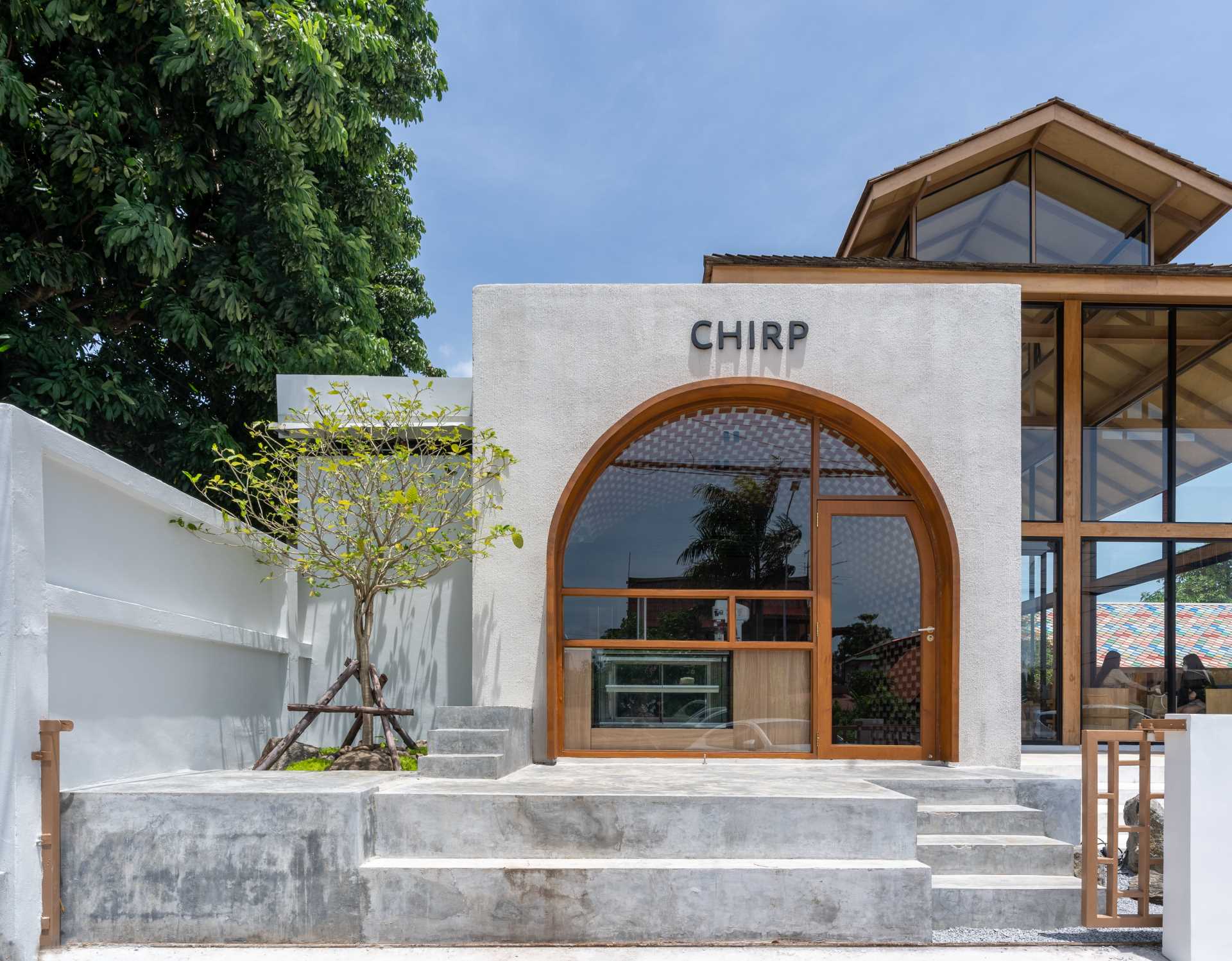 Anatomy Architecture + Atelier has shared photos of a cafe they designed in Ayutthaya, Thailand, that incorporates a collection of windows to create a welcoming arch shape on its facade.
Attached to a larger cafe, CHIRP is a small extension that allows for the sale of traditional Thai Roti desserts.
The architecture was designed in a cube box shape with the shop facing the street to gain the attention of people passing by.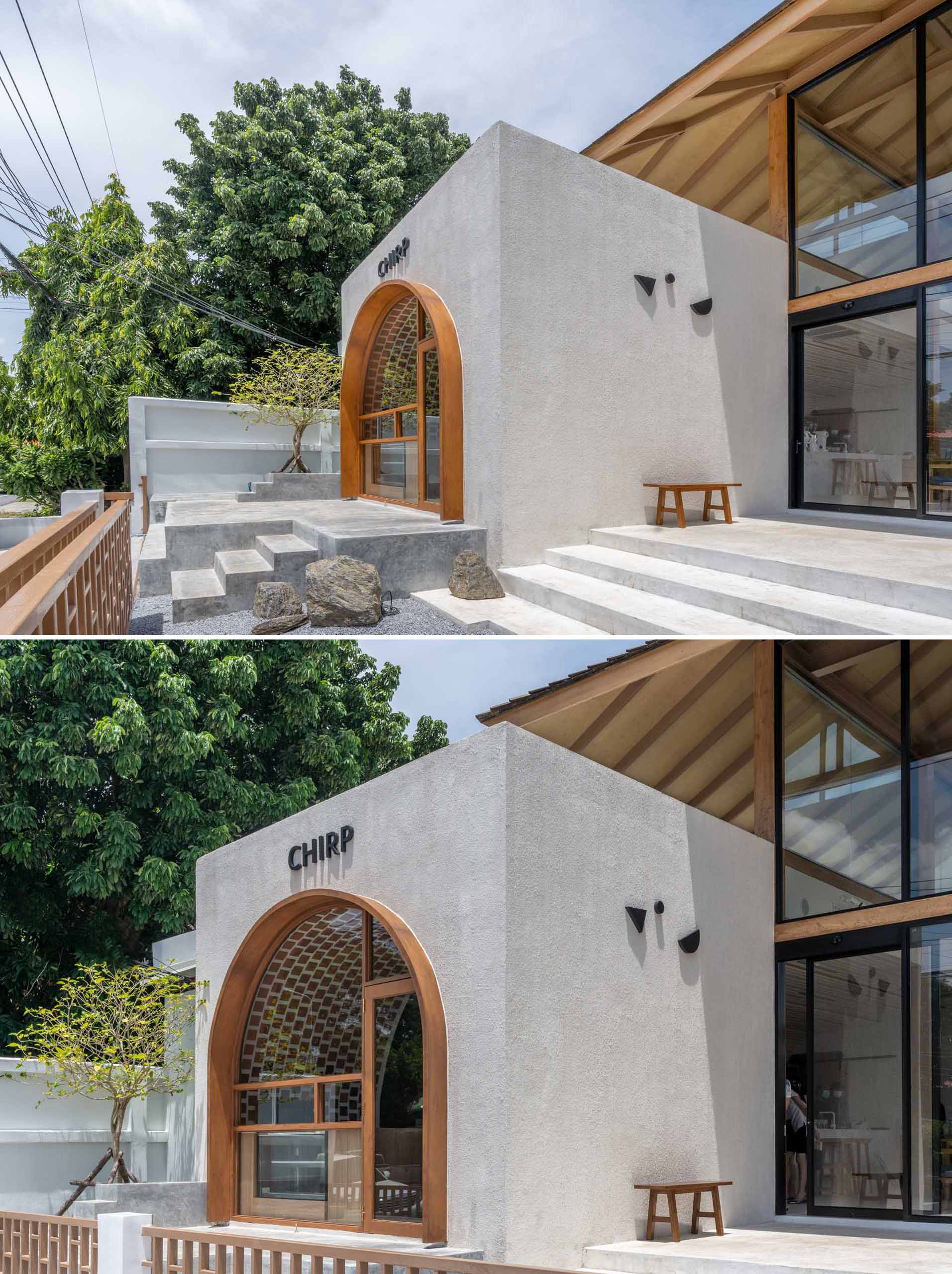 The facade incorporates large windows in an arc shape that allow ample natural light to enter the space while providing the function of merchandise windows, displays, and the entrance.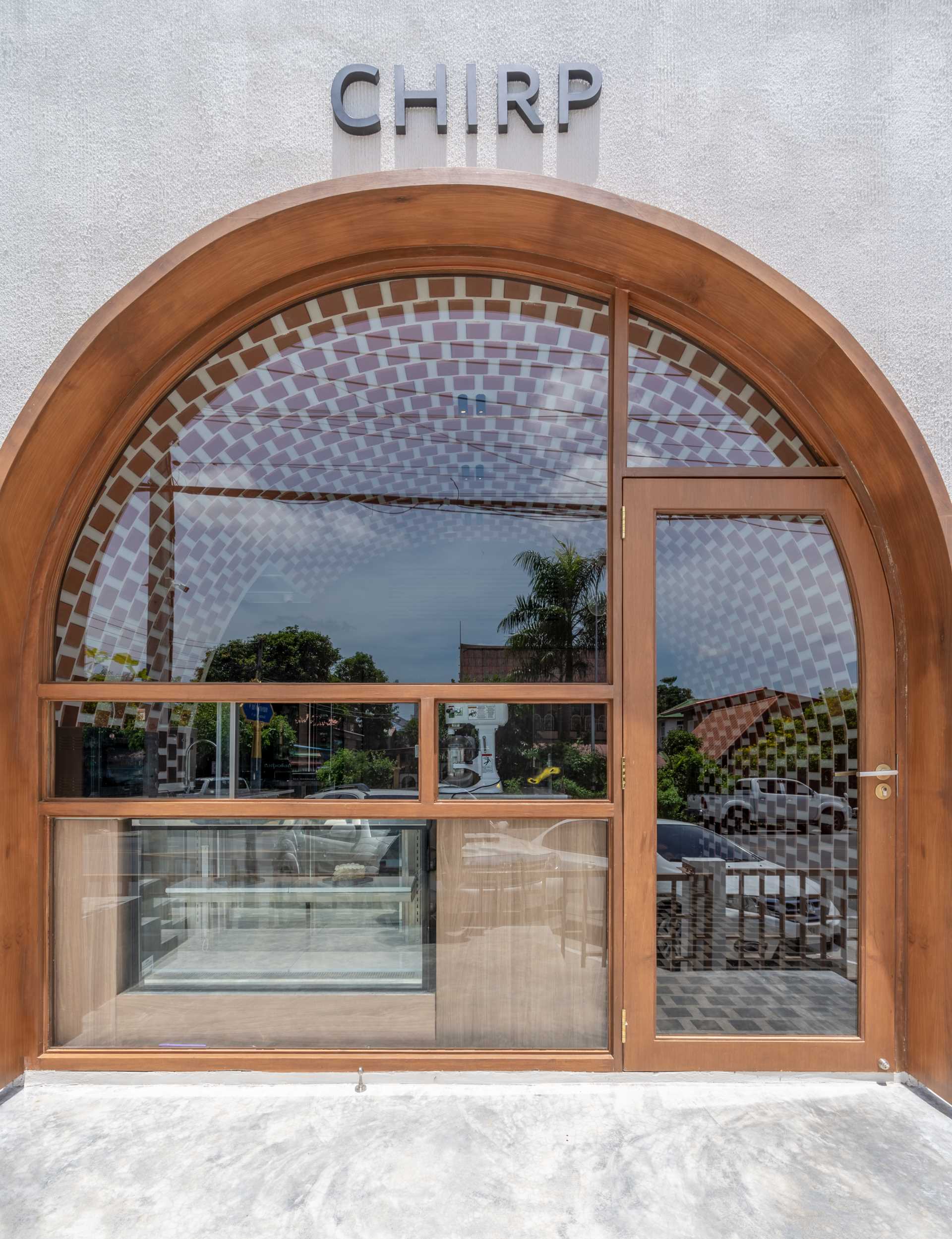 Inside the cafe, the architecture continues to blend traditional and modern elements. The arched walls and ceilings are adorned with decorative Ayutthaya motifs and brick patterns, paying homage to the region's cultural heritage.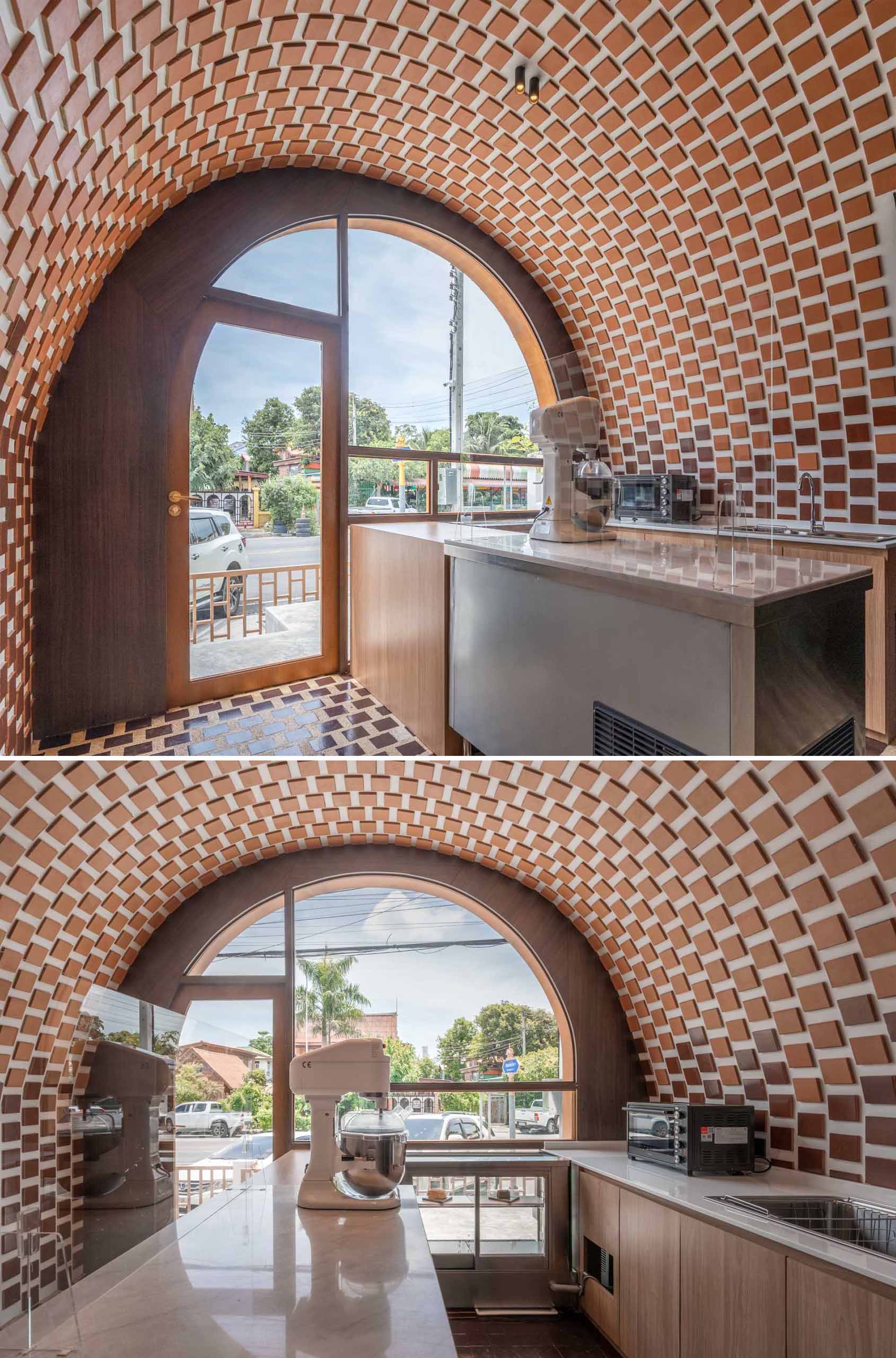 Traditional materials such as sand wash and clay tile tiles are used in combination with contemporary furnishings and fixtures, creating a harmonious fusion of past and present.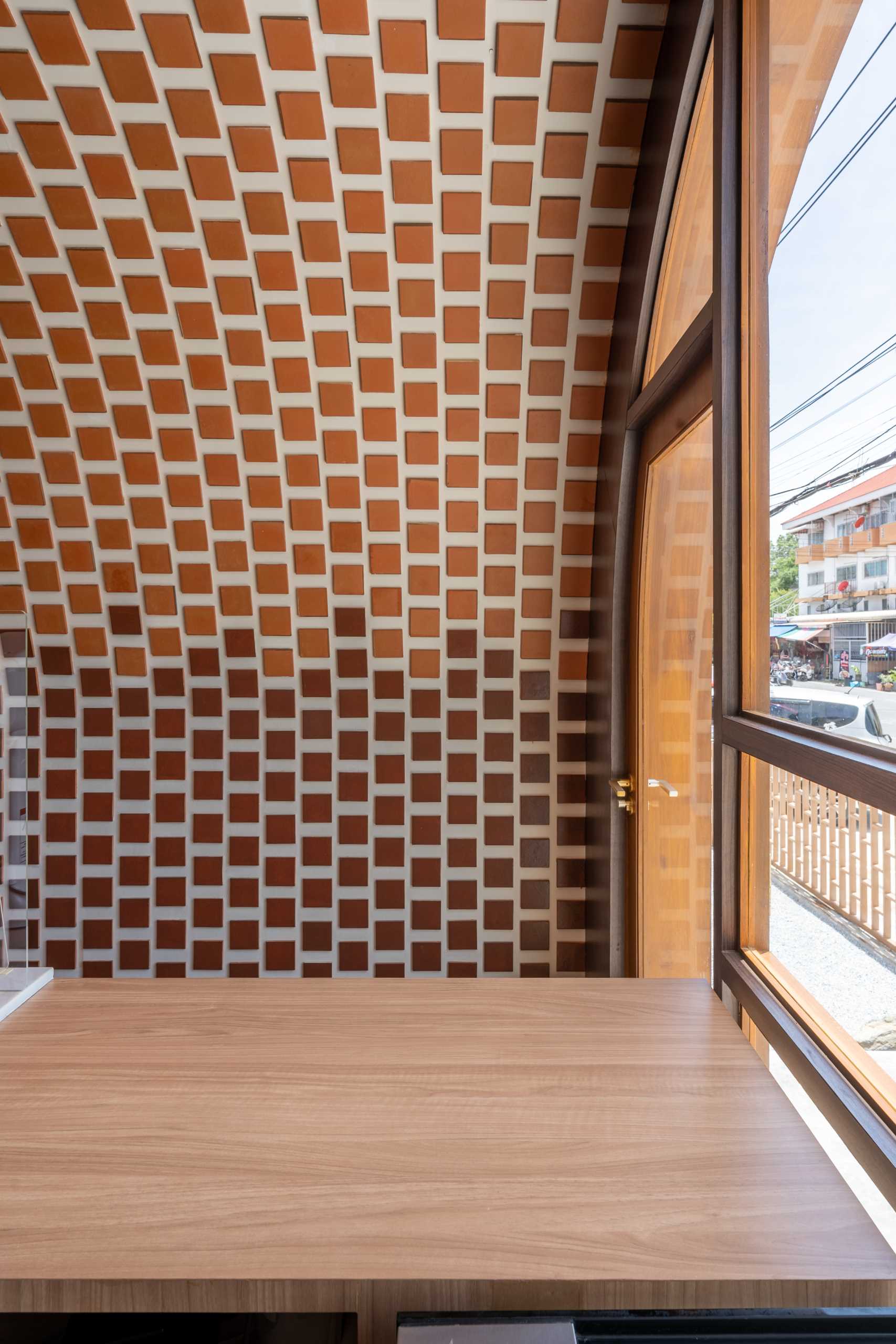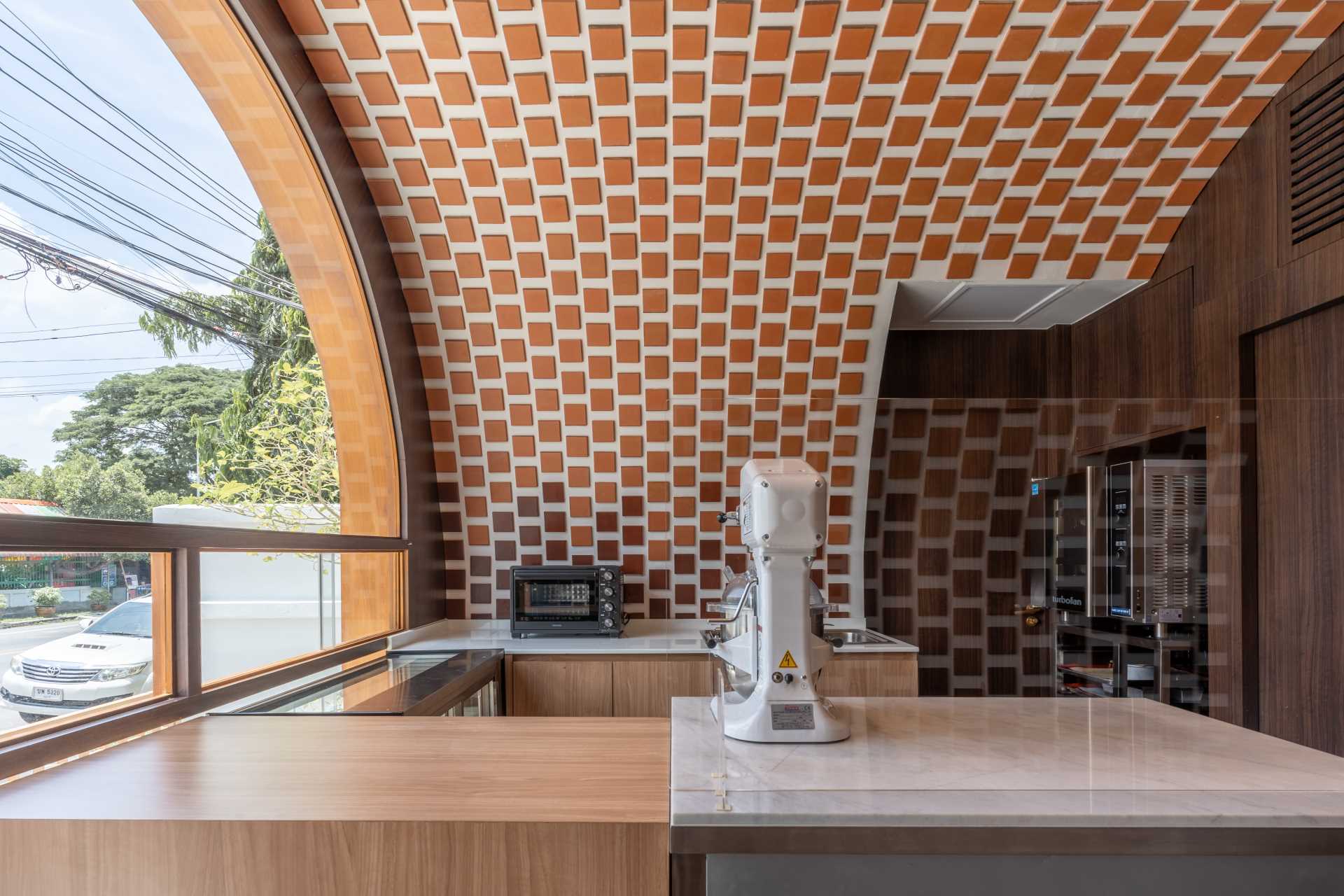 The pattern and gradient color of the dark brown to light brown clay tiles is designed to create a unique and unexpected experience.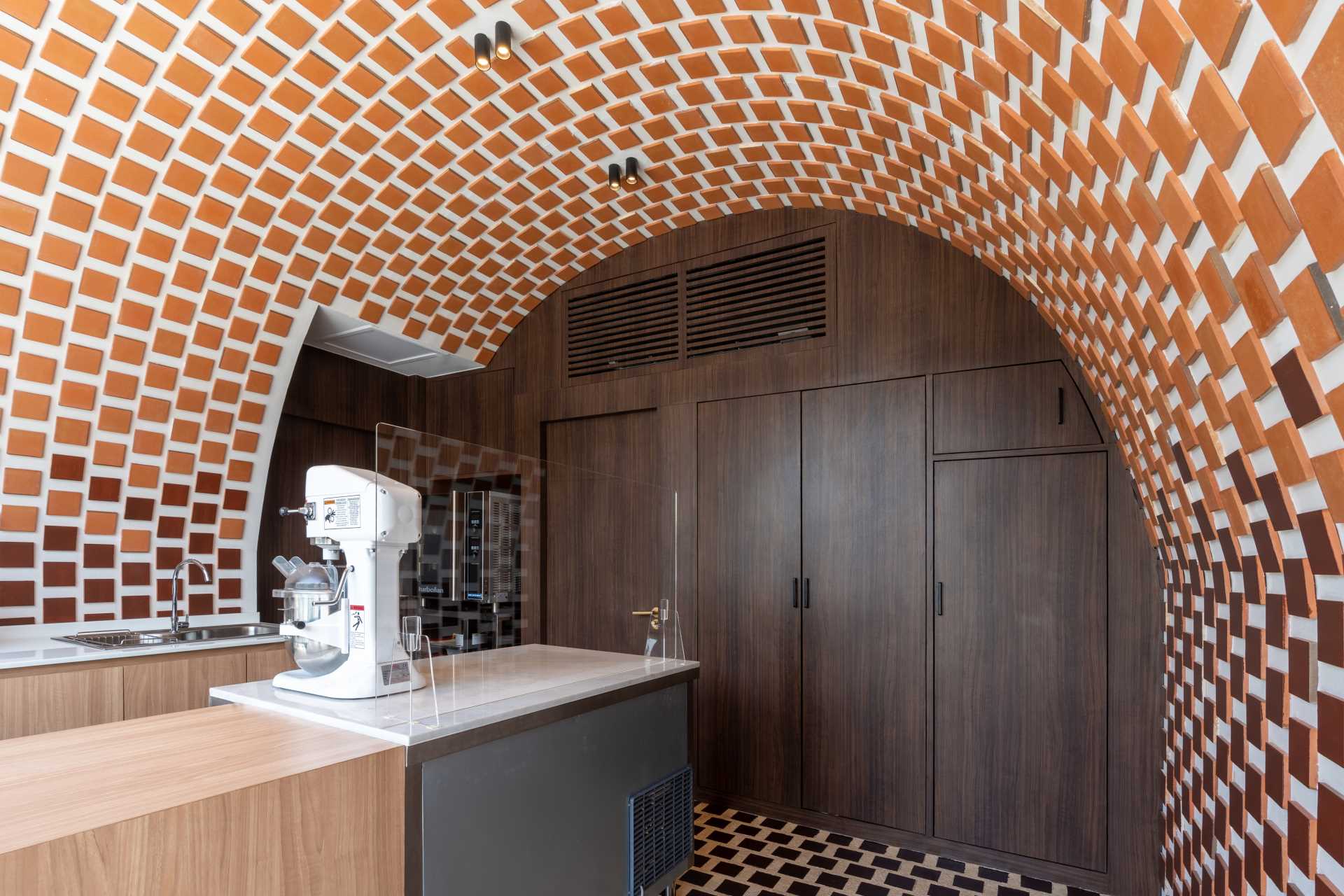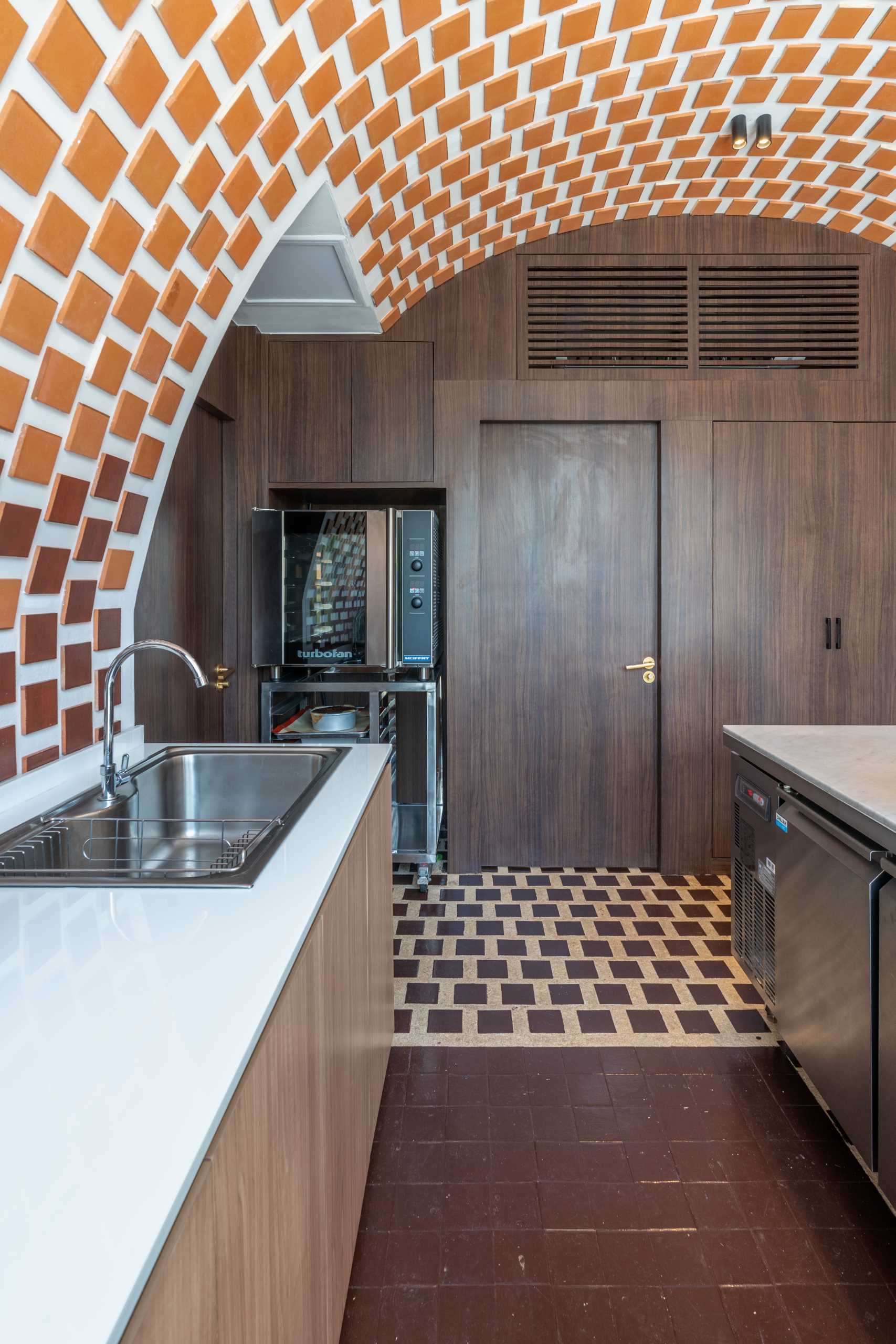 The way the tiles are positioned and protrude from the wall allows for shadows to create even more interest.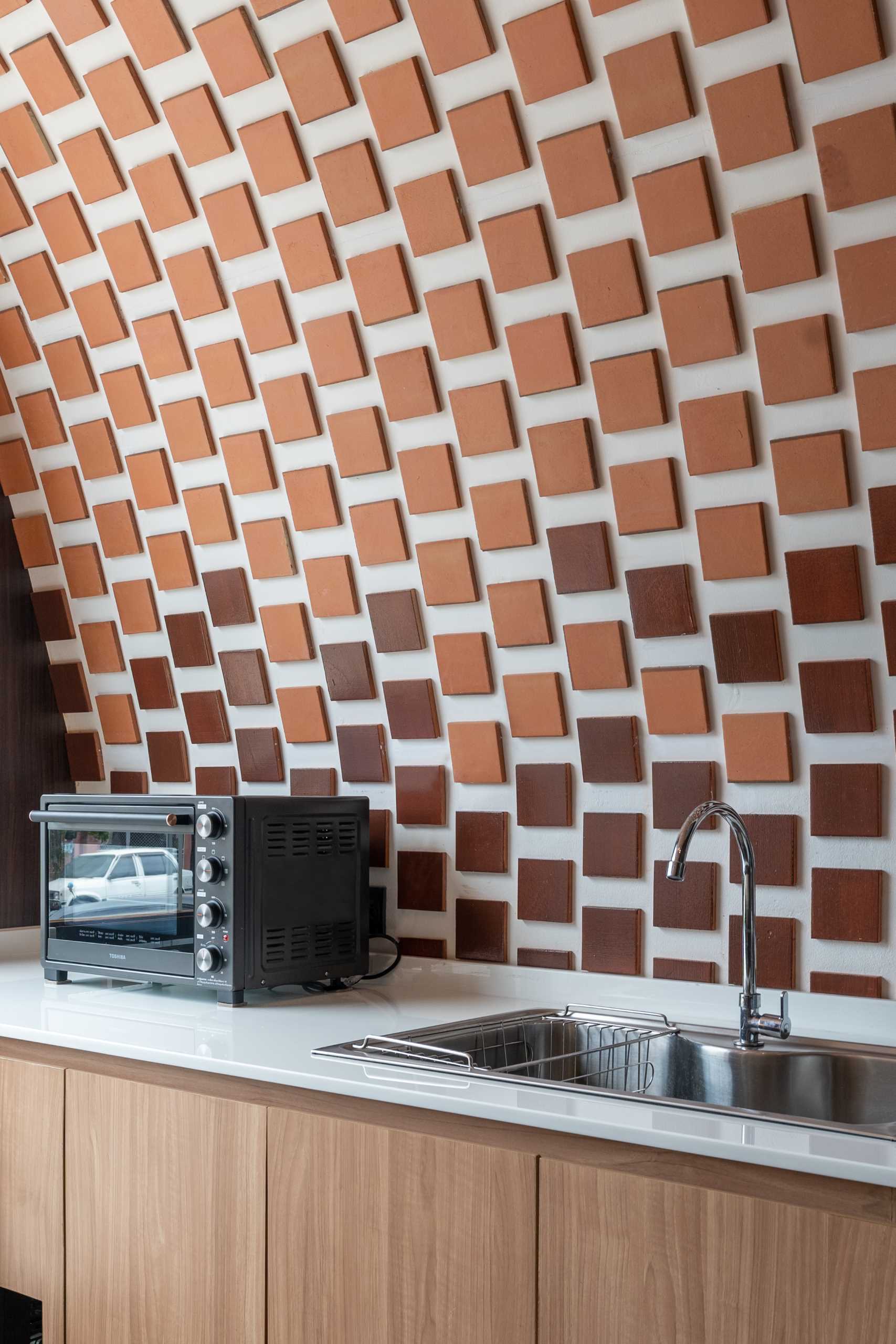 Here's a look at the various design drawings of the cafe.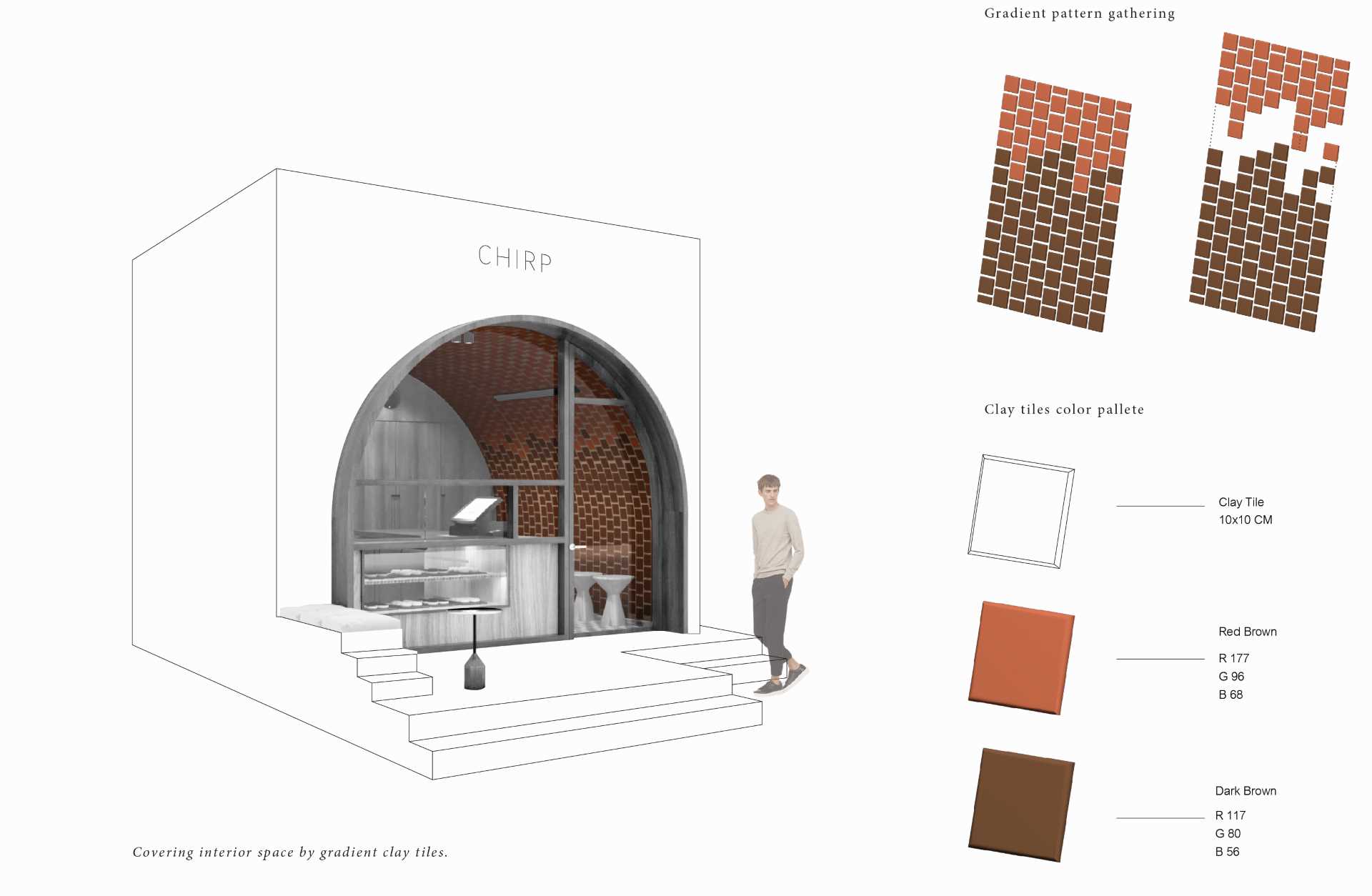 ---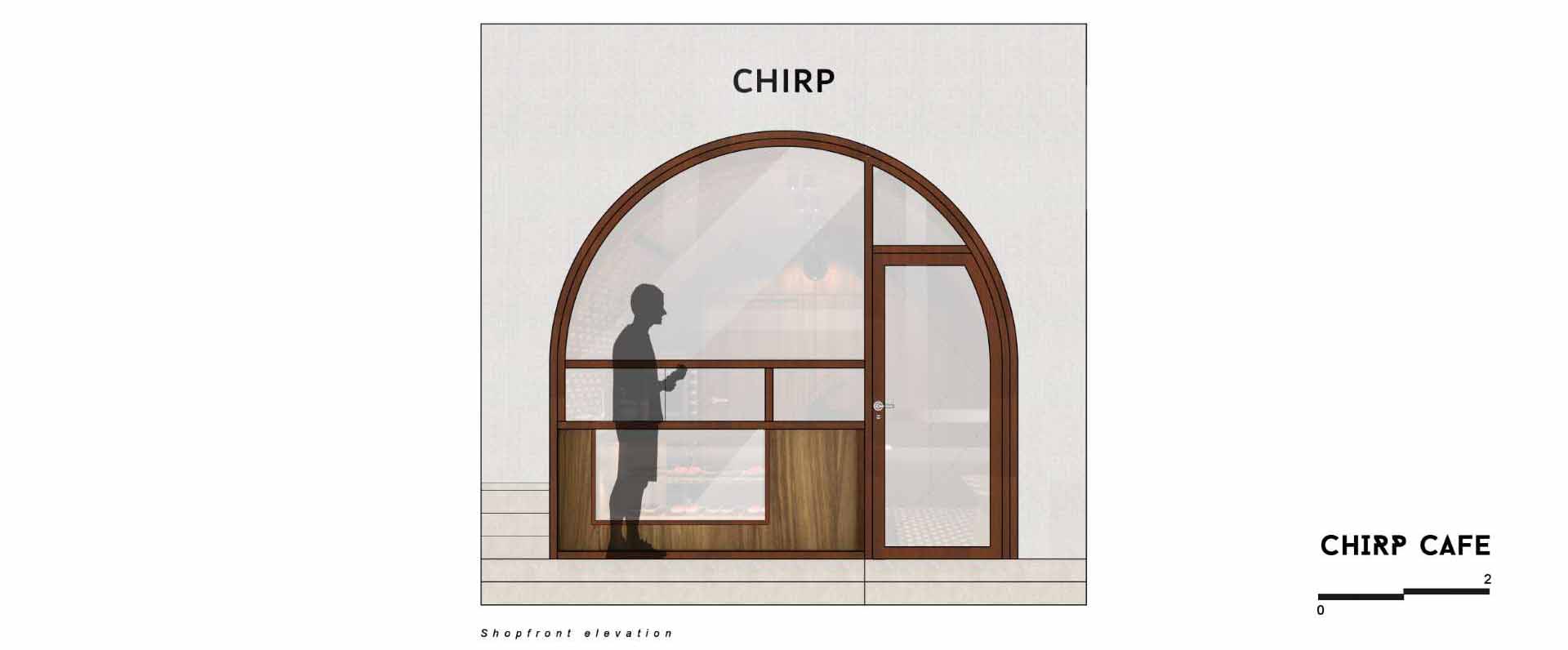 ---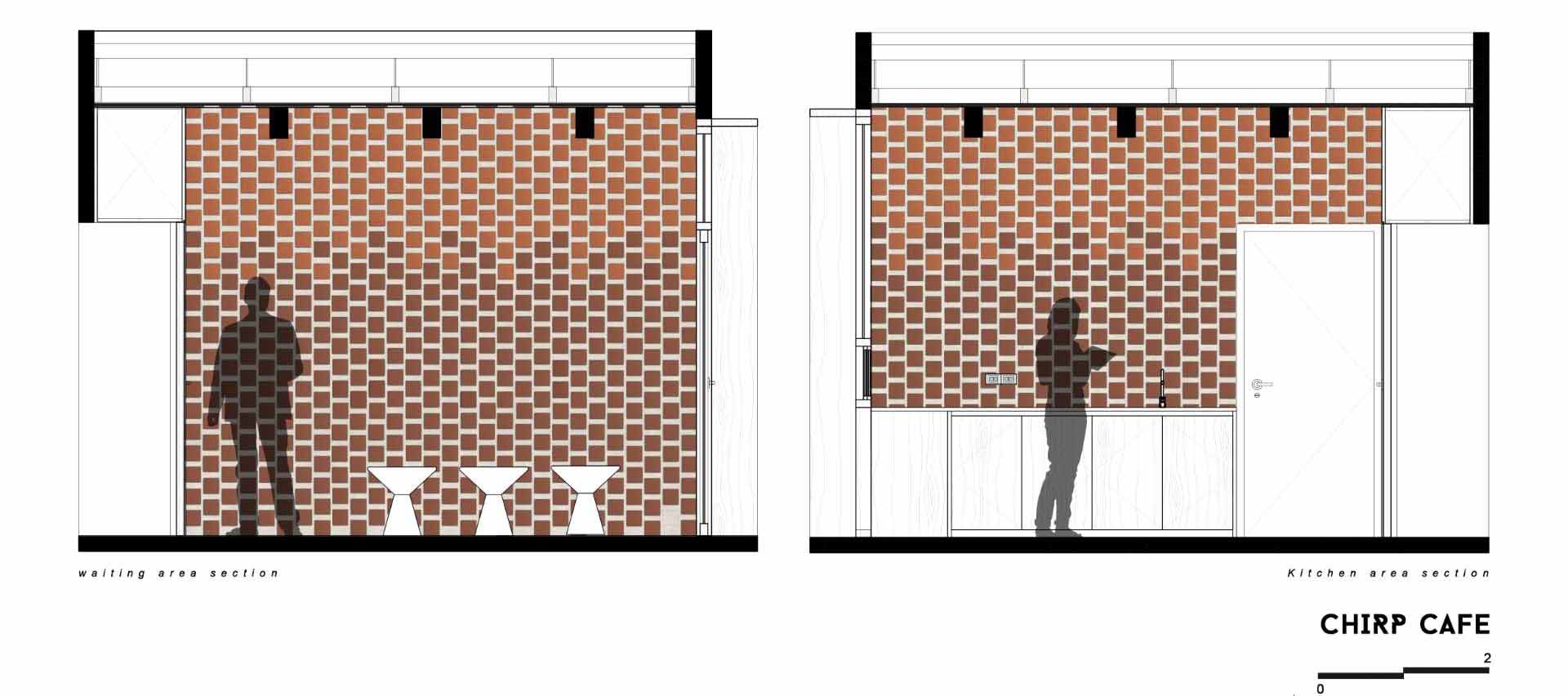 ---