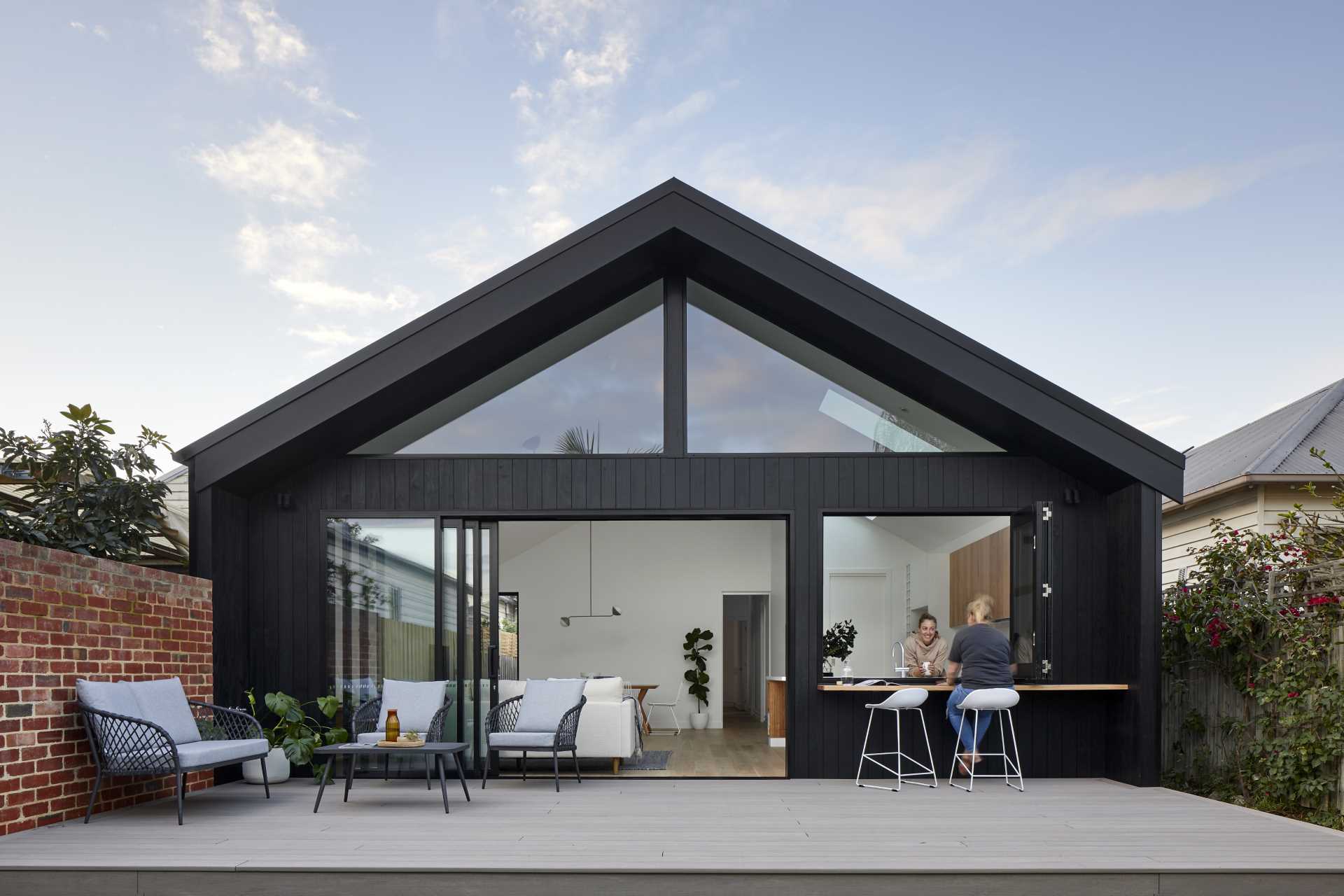 Building firm Demardi, together with design firm Mesh Design & Projects, have recently completed the renovation and new rear extension of a home in Thornbury, Australia, for a young family.
The original facade of the home was restored, weatherboards were replaced, and new fretwork and posts were installed and repainted. New decking on the front porch was also added, and the original front door with stained glass was kept and restored.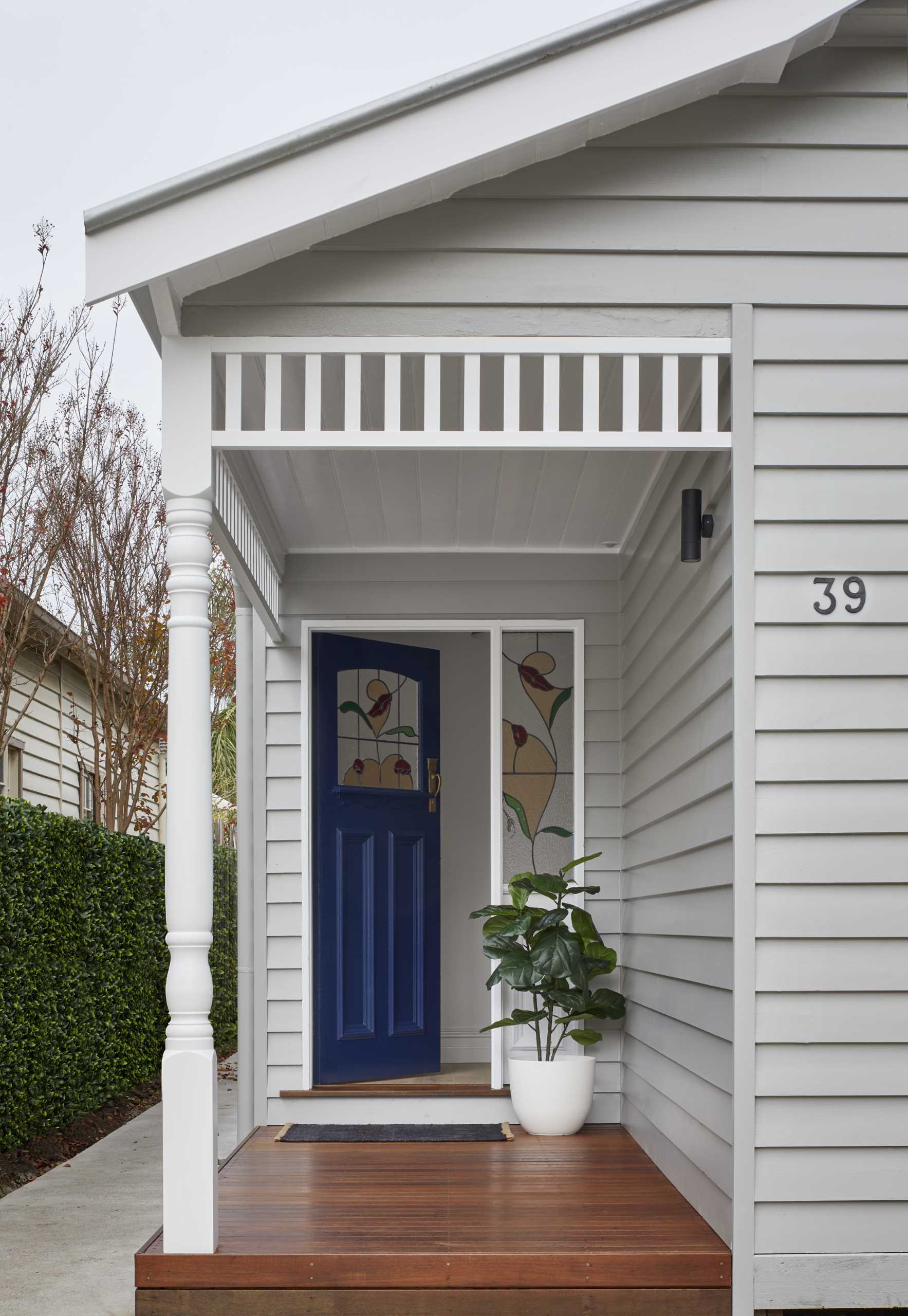 The new rear extension includes the kitchen, living room, and dining space, as well as an outdoor entertaining area.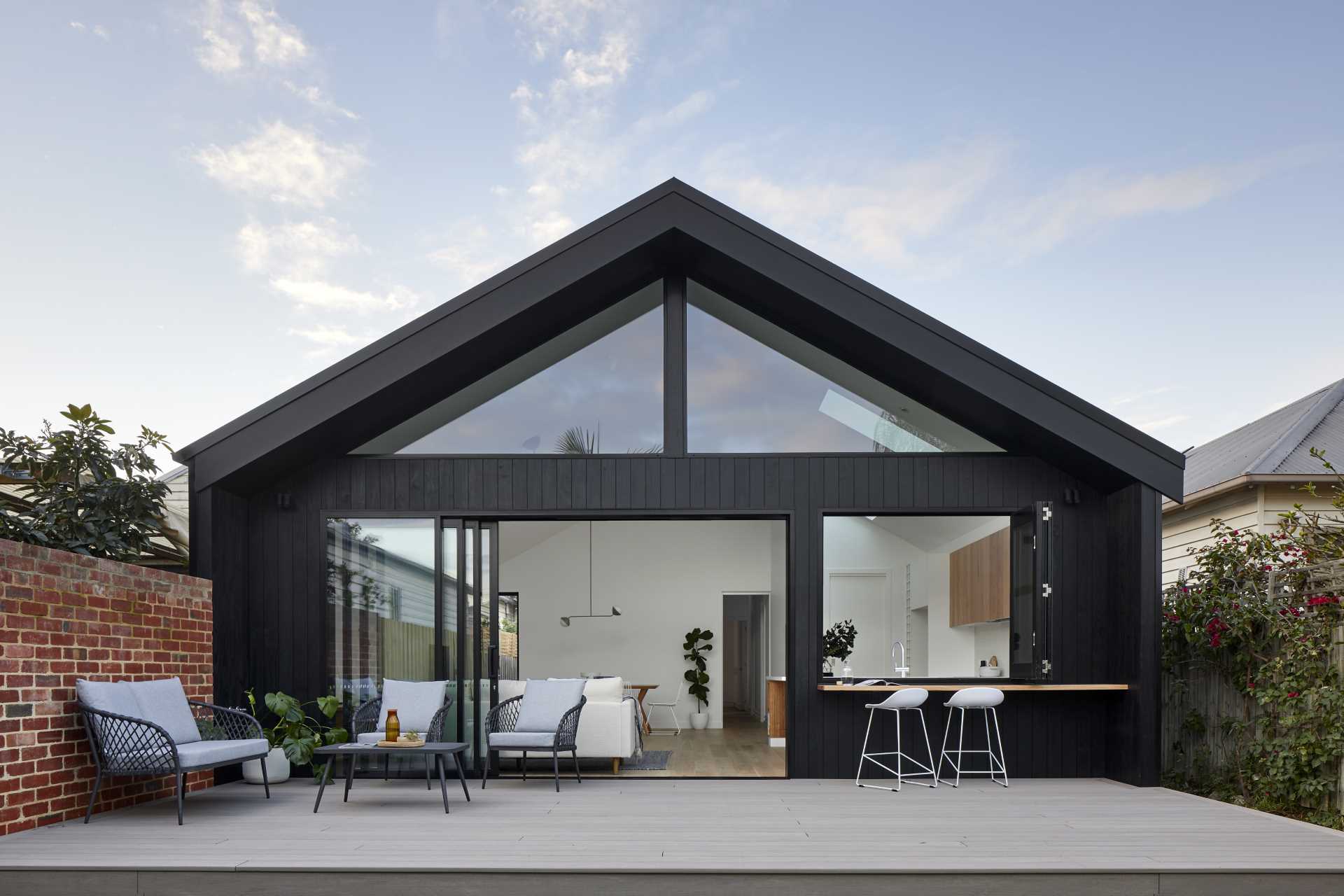 One unique feature of the rear extension is the pass-through window to the kitchen, which also acts as a bar.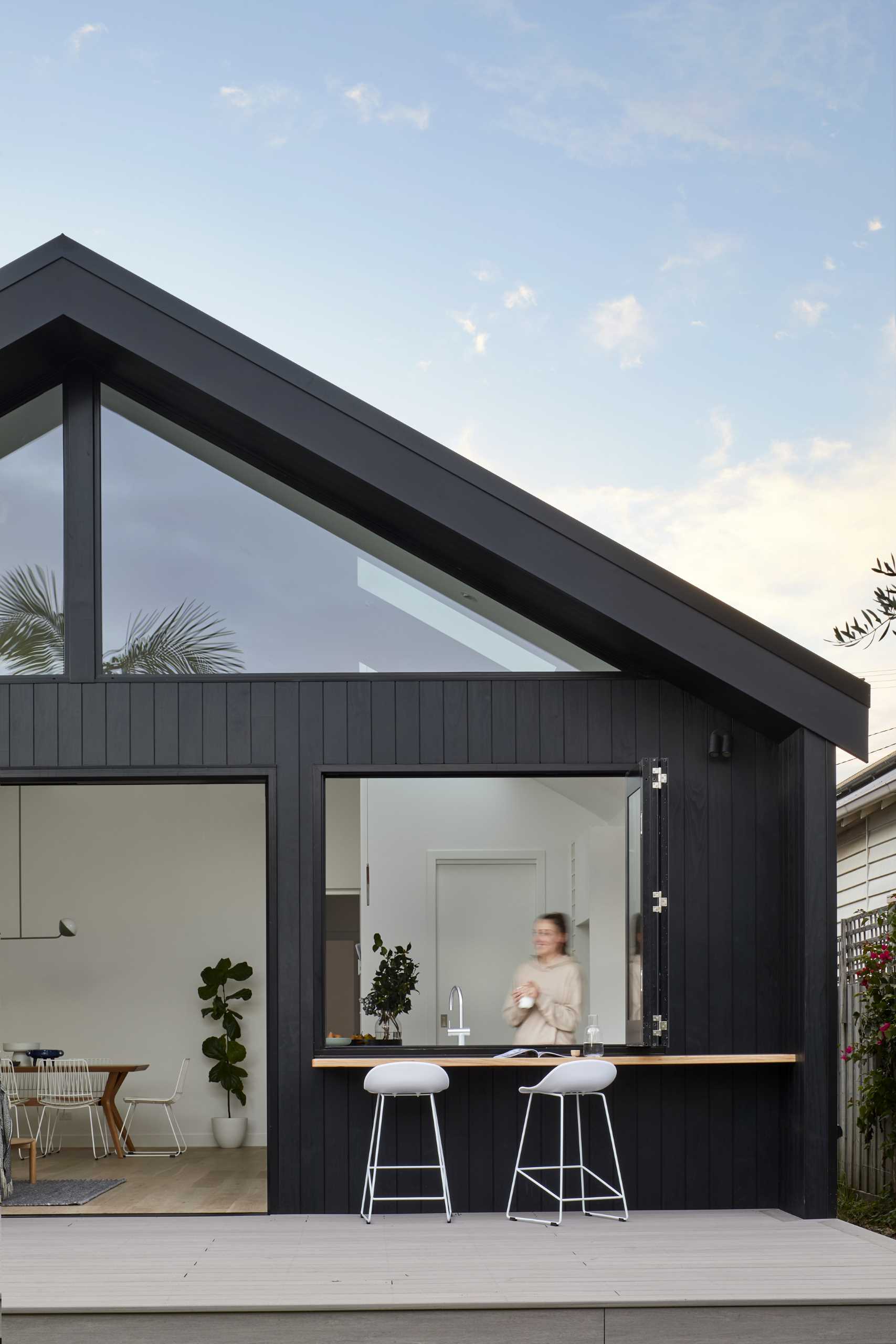 The open floor plan of the addition has one side dedicated to the kitchen, other the other side is the living room.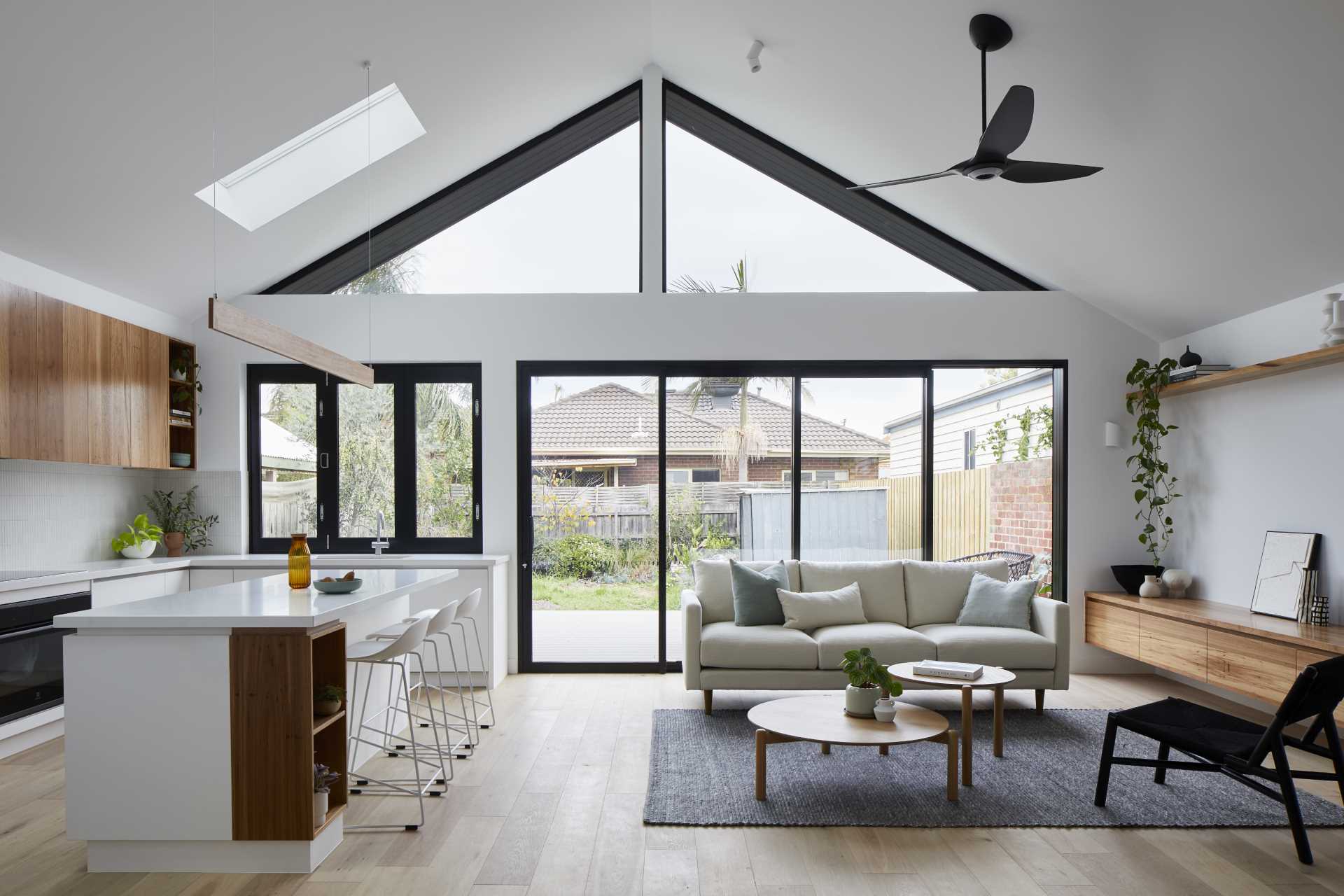 The folding pass-through window connects the kitchen to the outdoor space, while the rest of the kitchen includes white and wood cabinets, a skylight, and an island with open shelving.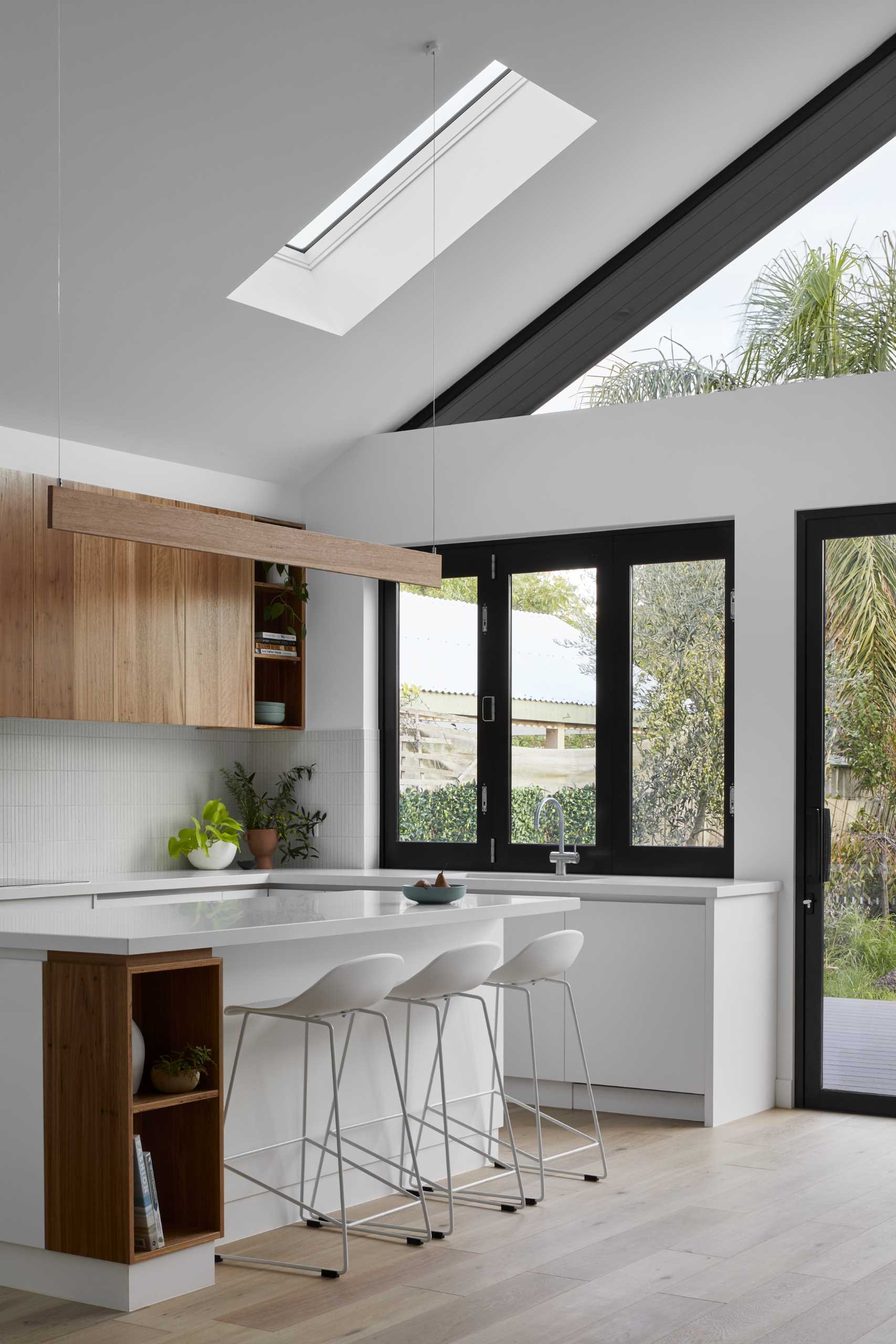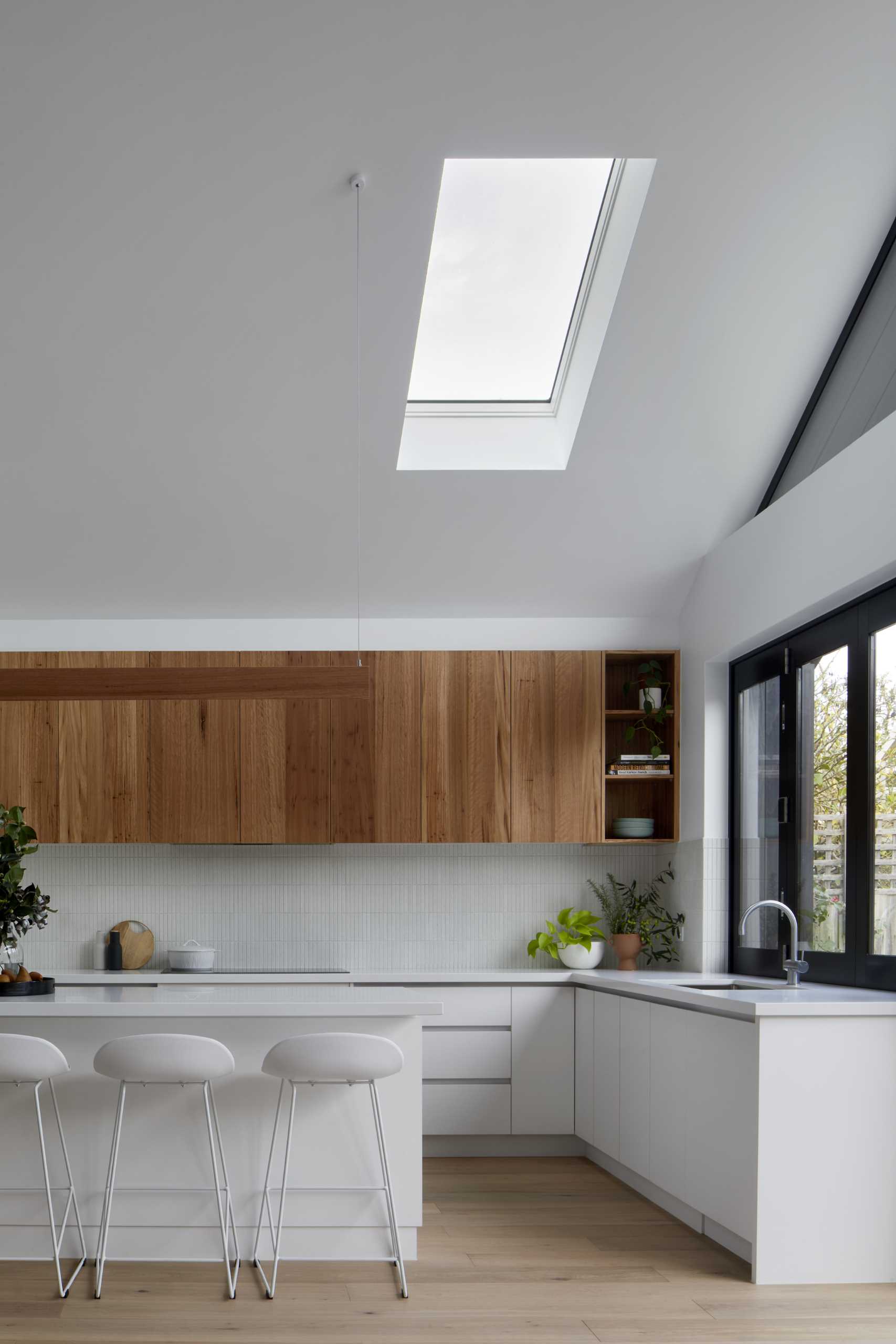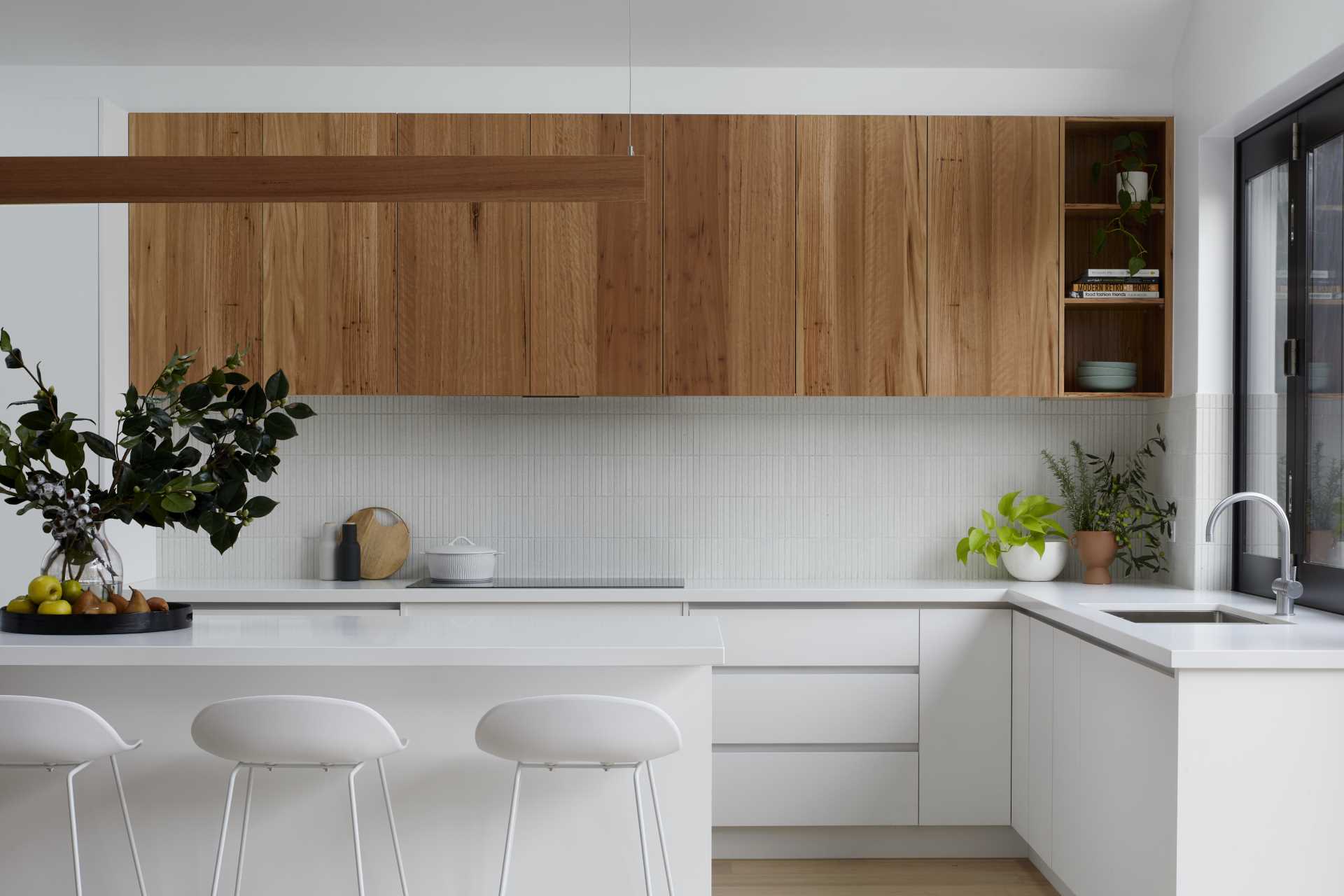 Sliding doors connect the living room and the deck, creating an indoor/outdoor living environment. A floating wood cabinet and shelves line the wall, while a black fireplace adds warmth to the interior.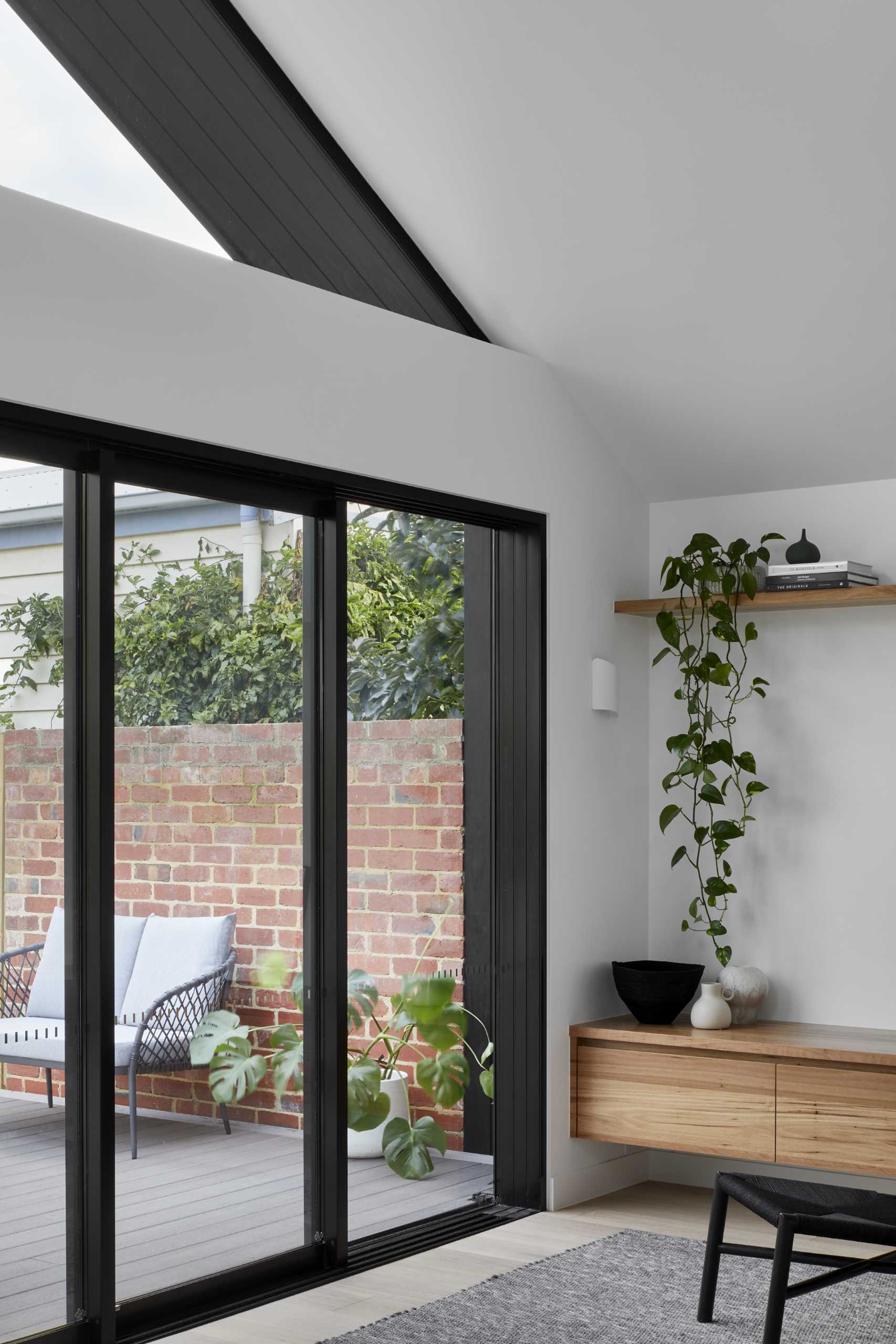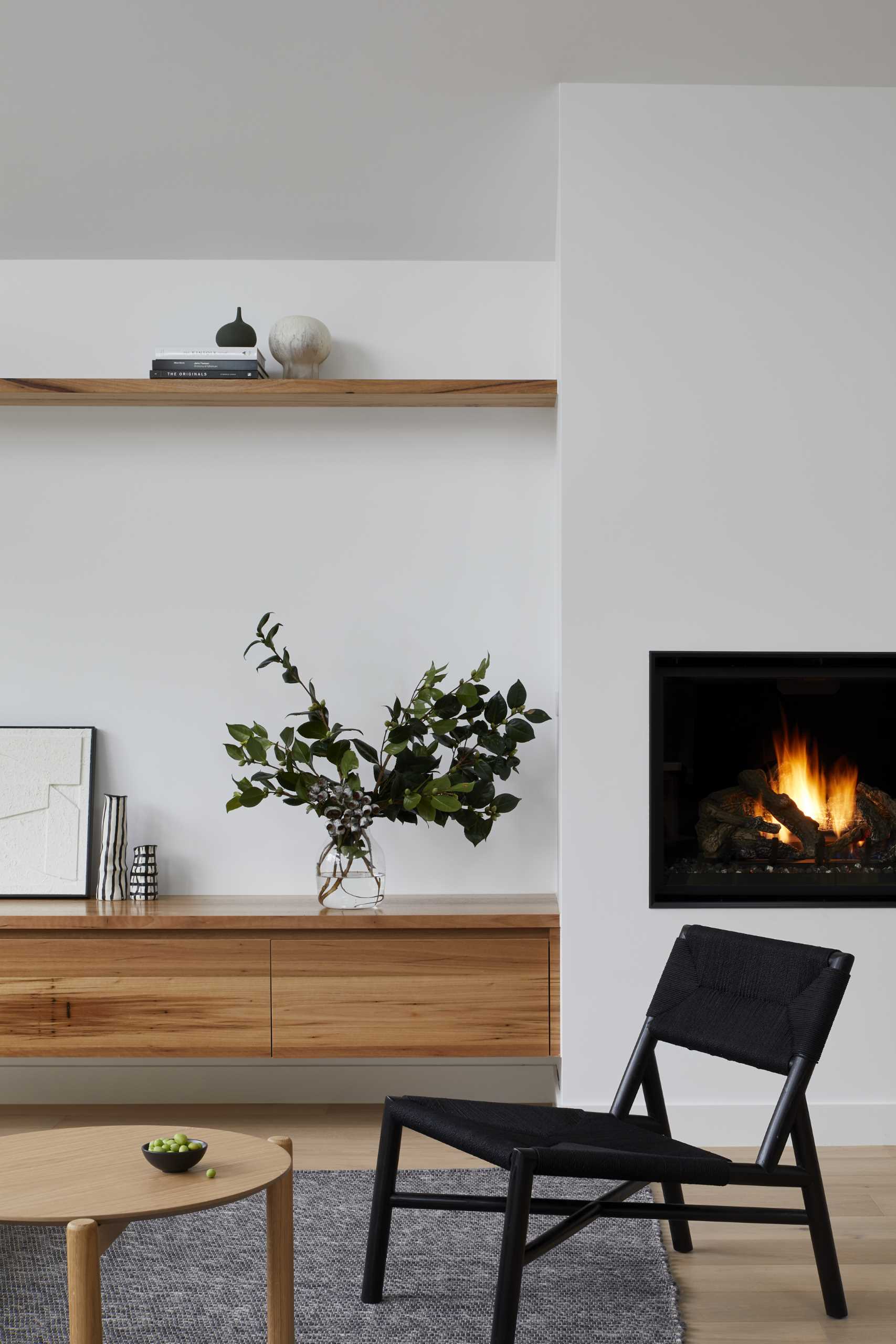 Adjacent to the living room is the dining area, which also includes a floating wood cabinet.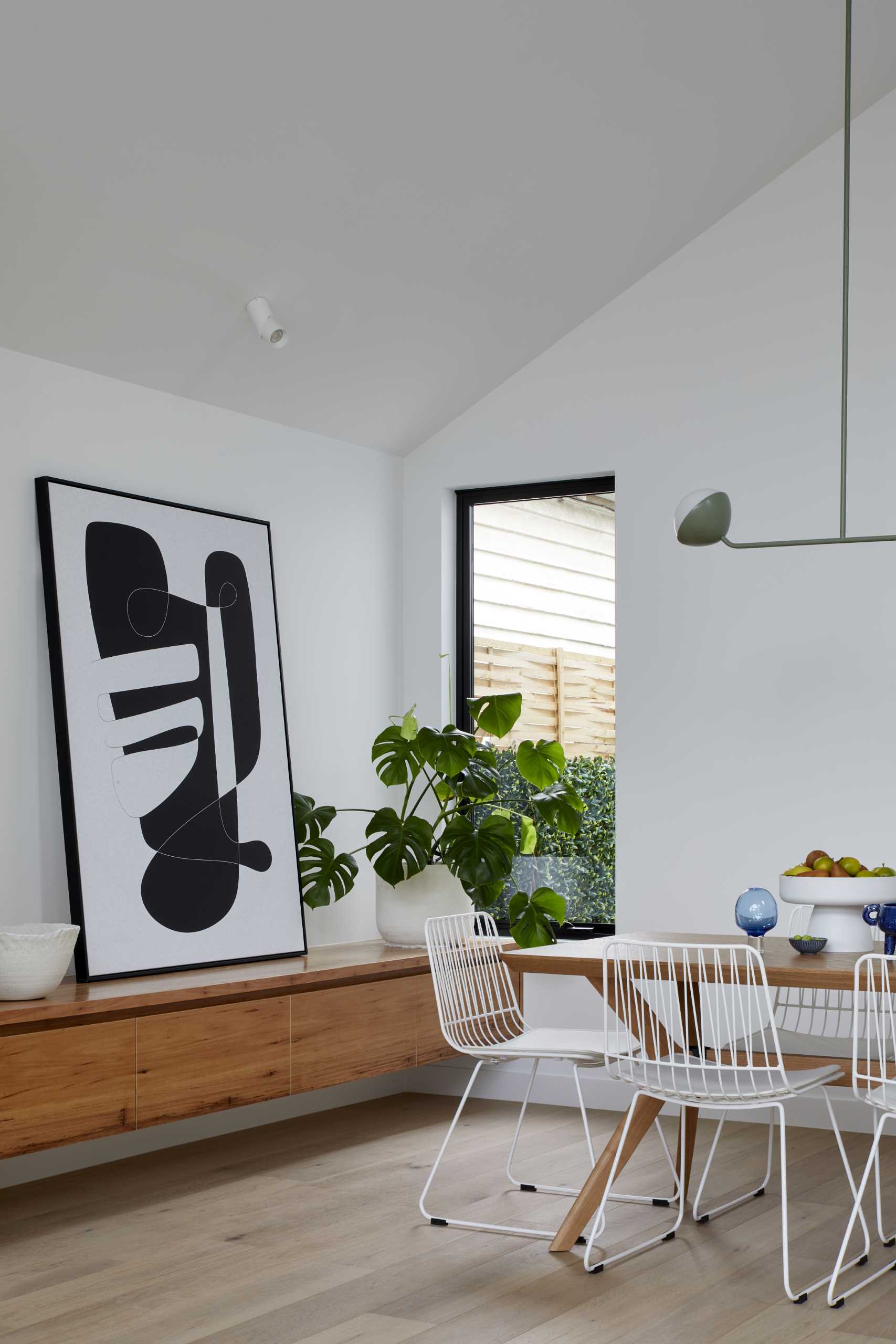 A new bedroom with an en-suite bathroom was also included as part of the project. Neutral colors keep the room relaxing, while a desk has been added in a corner.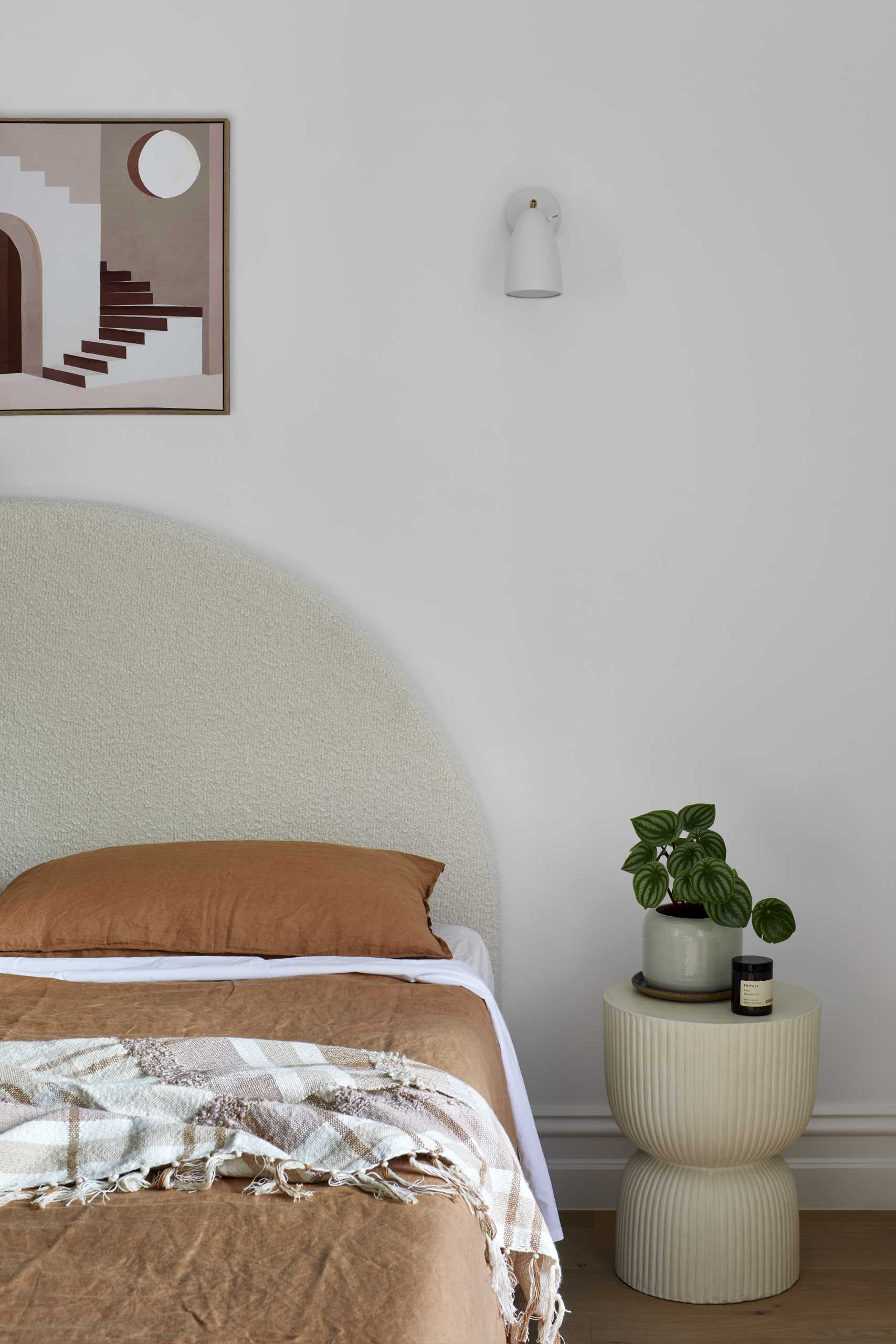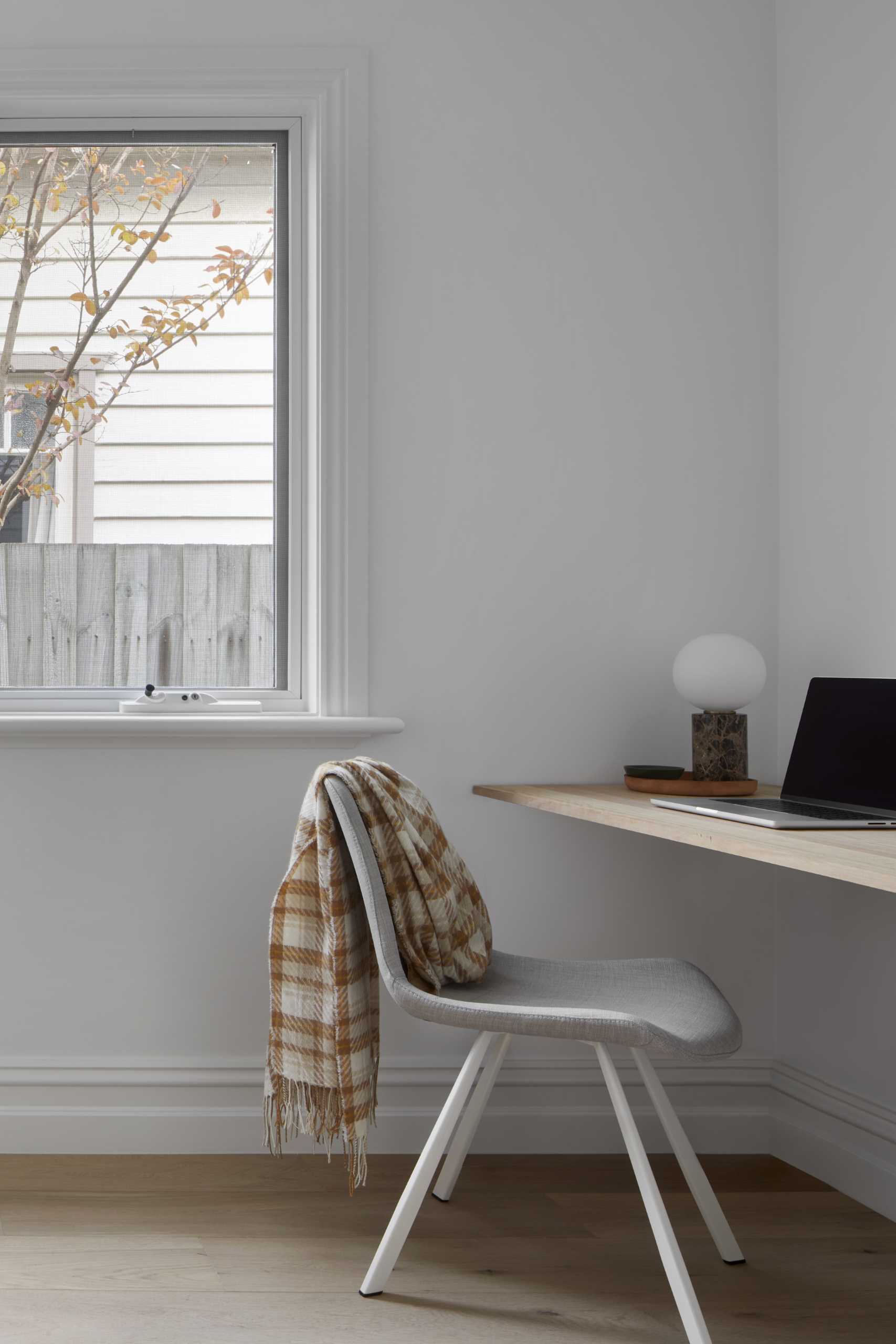 The en-suite bathroom has a single vanity with a glass-enclosed walk-in shower on one side and a freestanding bathtub with a shelving niche on the other.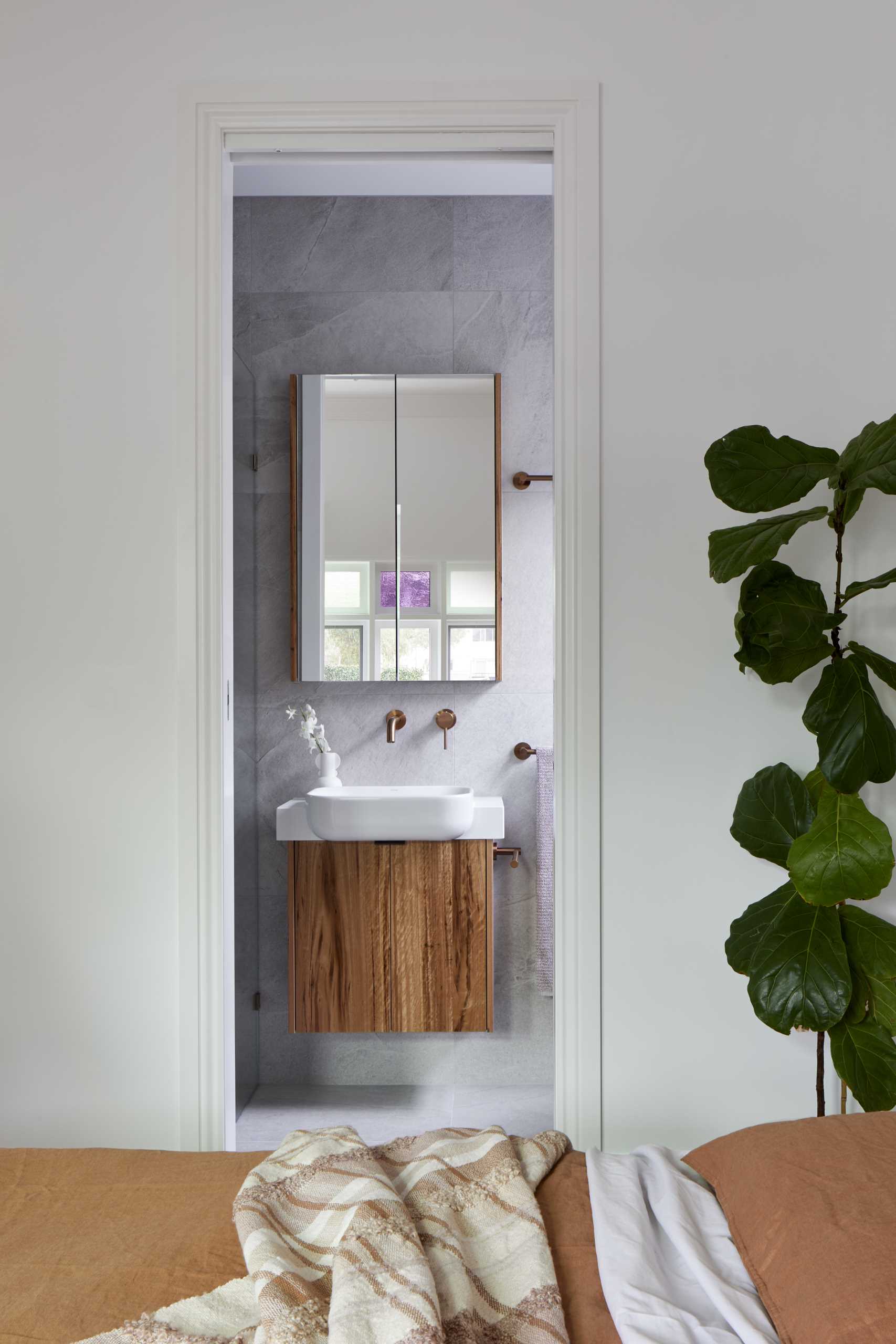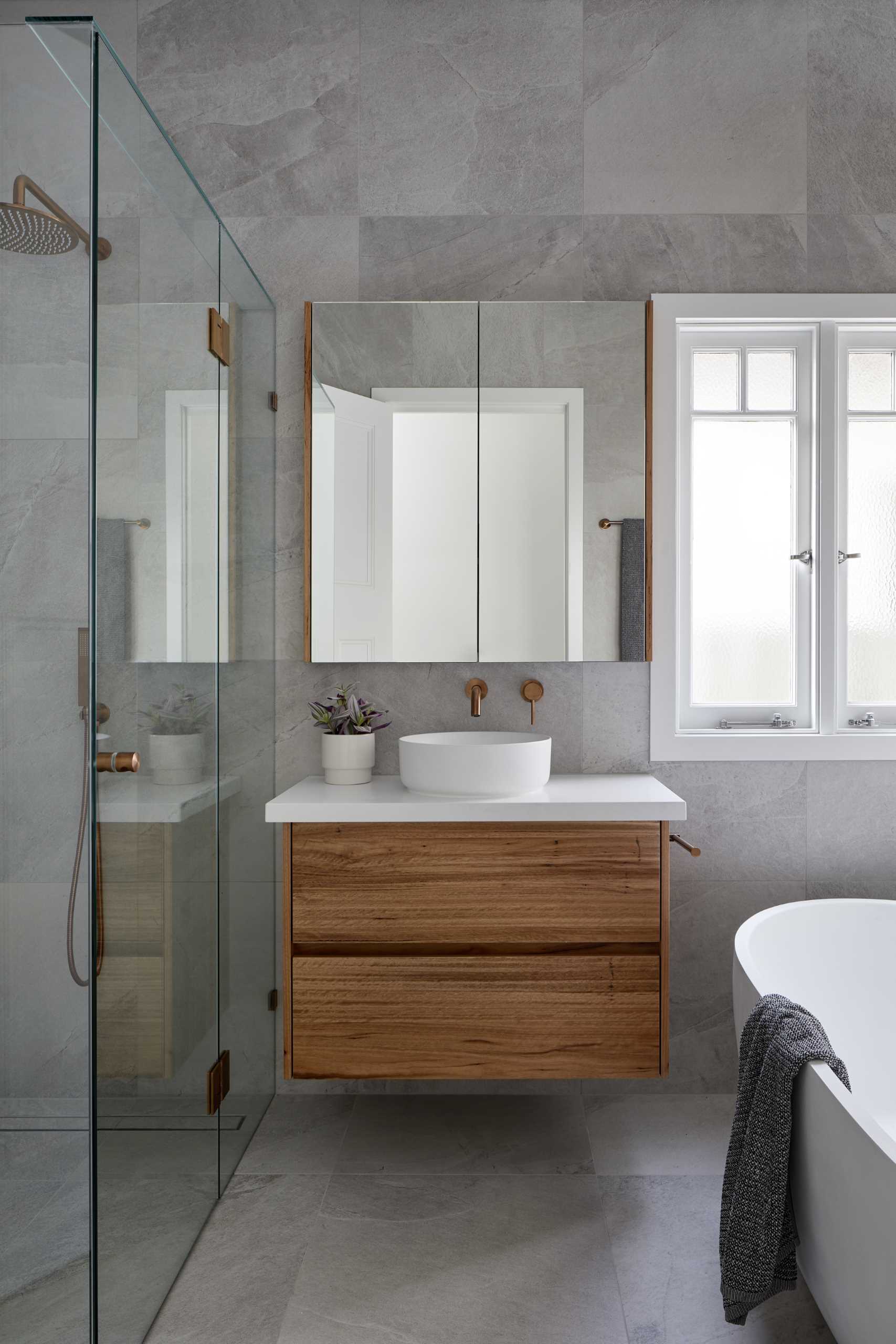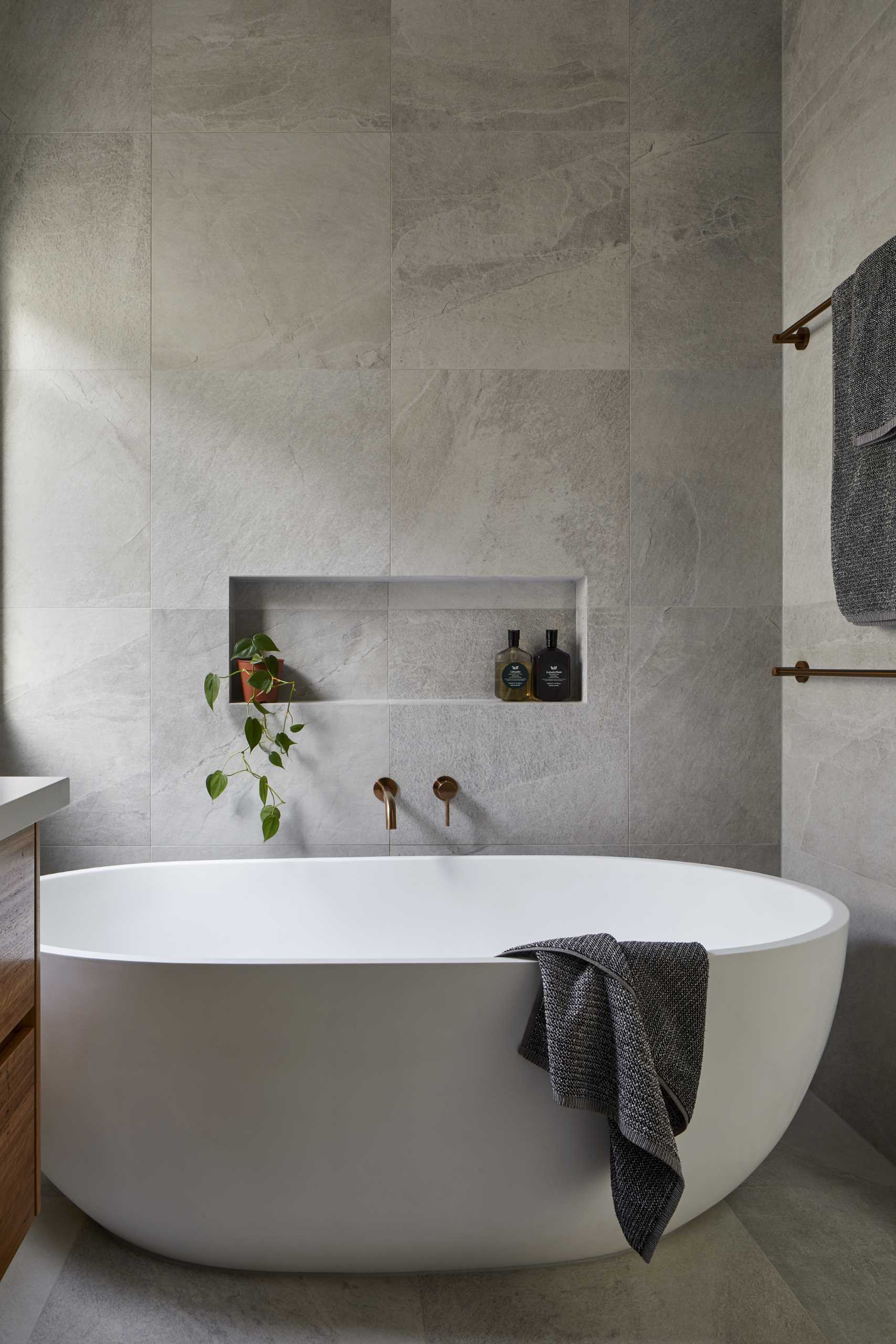 Photography by Tatjana Plitt | Builder: Demardi Pty Ltd | Building Designer: Mesh Design & Projects | Interior designer: Mesh Design & Projects | Shoot stylist: Demardi Interiors | Hardscaping: Demardi