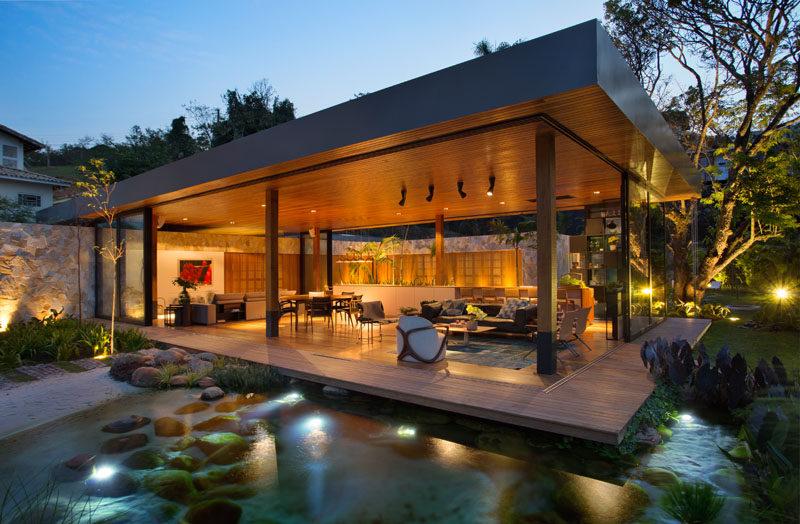 Studio Otto Felix has recently completed a modern house in Sao Paulo, Brazil, that features neutral colors and natural materials throughout its design.
"The idea was to translate the cosmopolitan life, integrated spaces, ideal to welcome people over. Besides that, we decided to add a modern atmosphere which values nature", says Otto Felix.
The structure of the house appears to float above a natural pool, creating the feeling that the landscaped elements were already on site before the construction.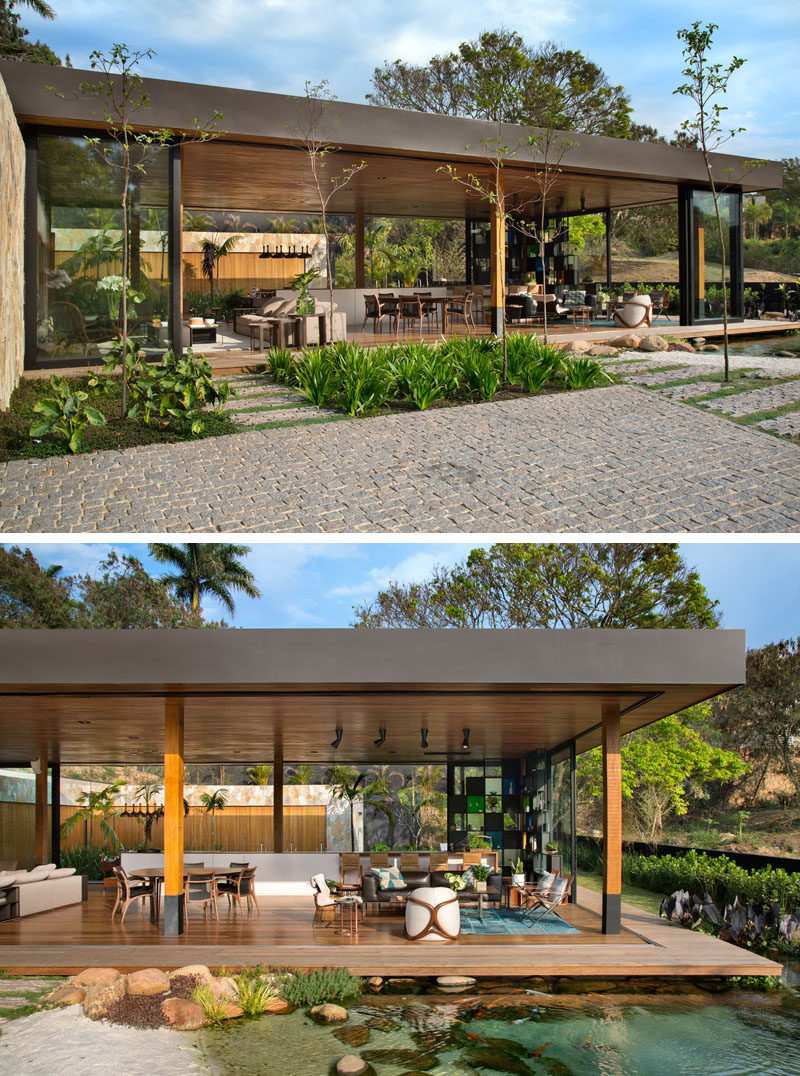 ---
Through the use of sliding glass walls, the designers of the house were able to bring nature to the living areas. The open plan room has a multiple seating area, a dining area, and a kitchen.
---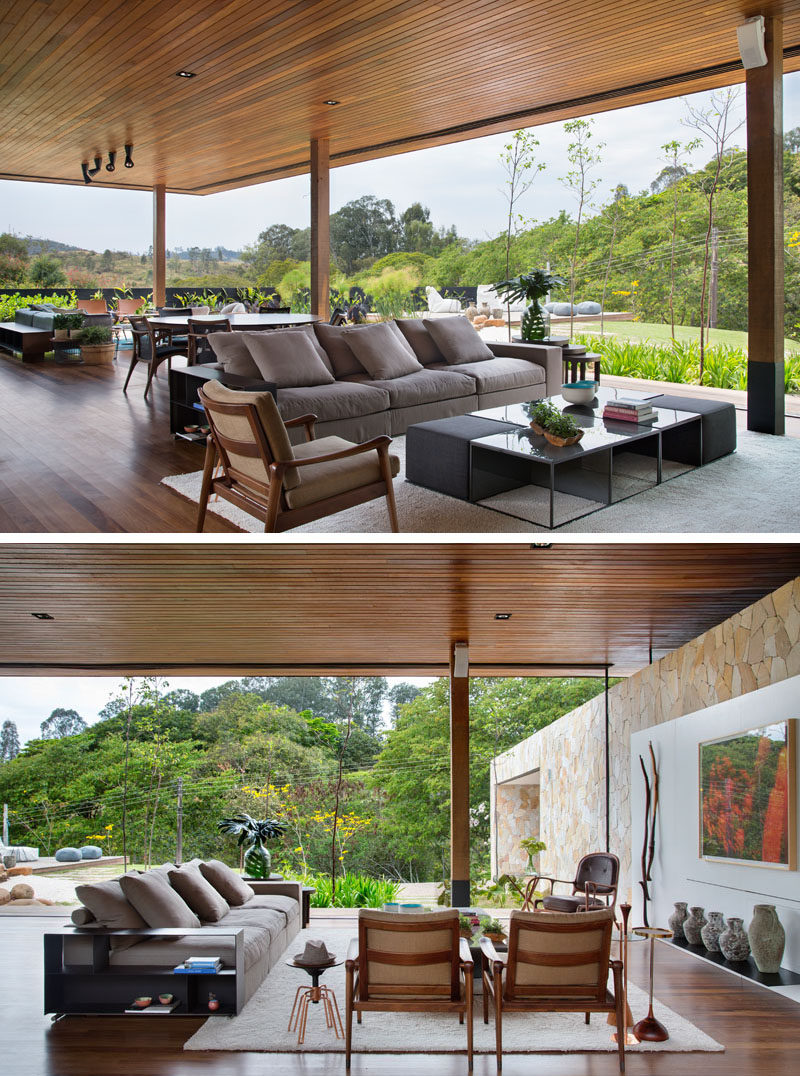 ---
Slatted wood folding doors separate the living areas of the house from the more intimate spaces, like the bedrooms.
---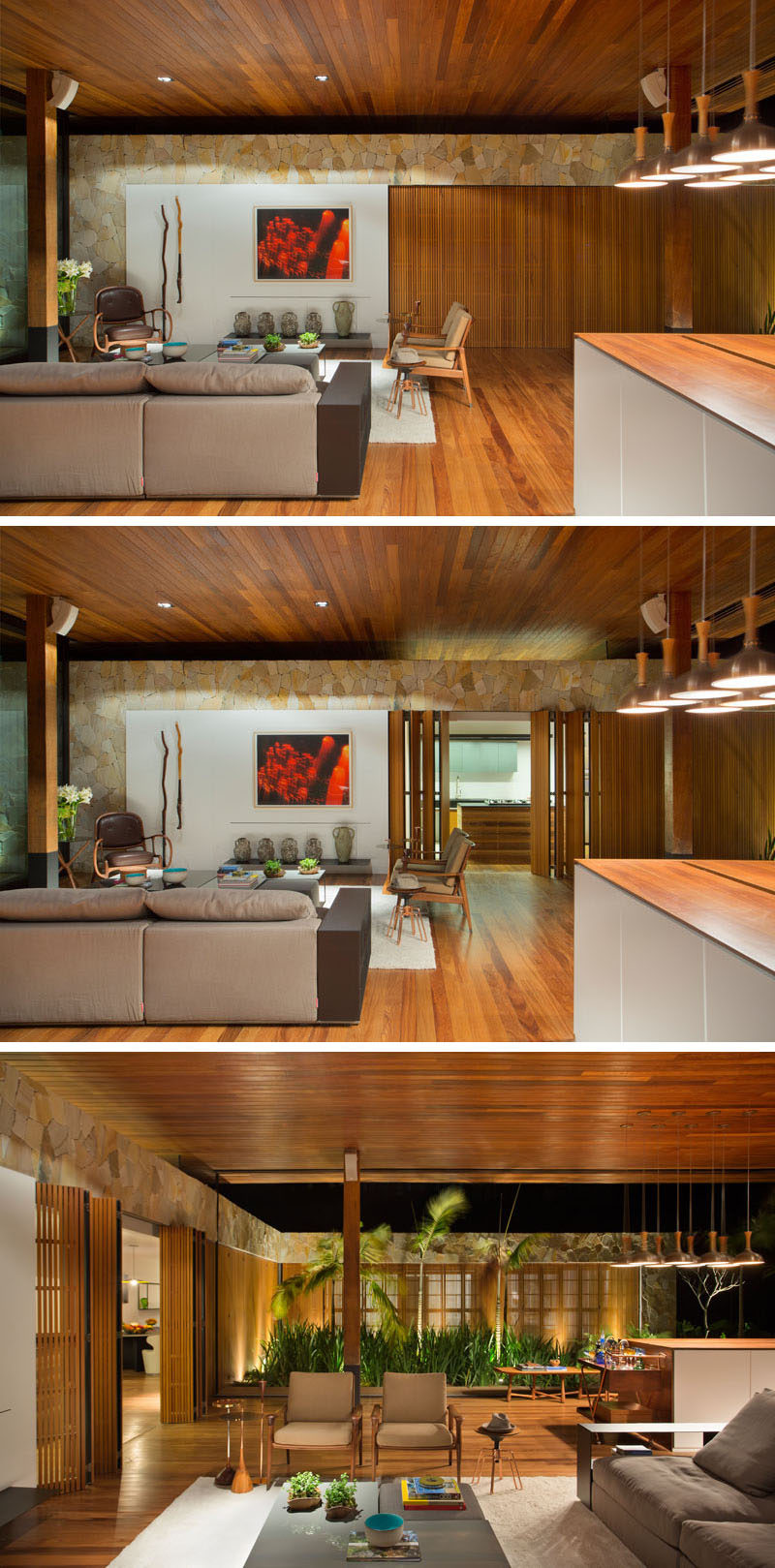 ---
Through the slatted doors, there's a smaller dining area with a round table, anchored by a simple pedant light.
---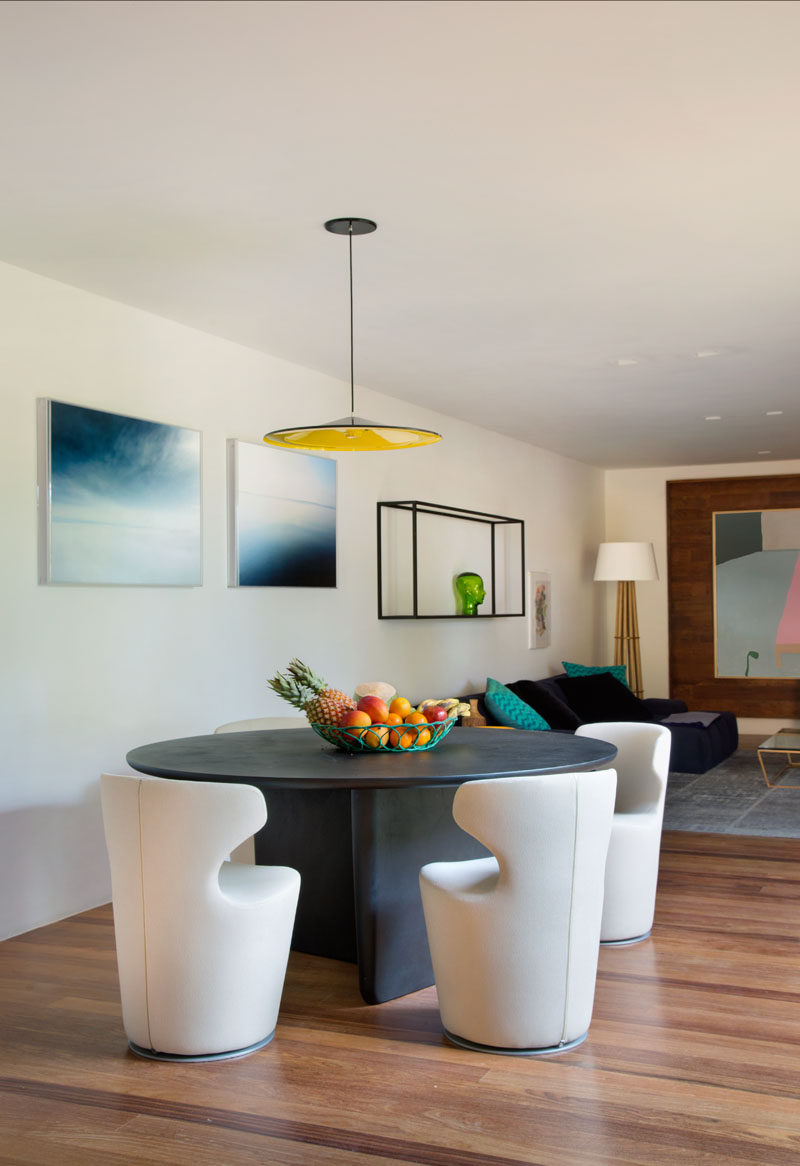 ---
Adjacent to the small dining area is a living room. Wood details have been included in the design to complement the wood featured through the home.
---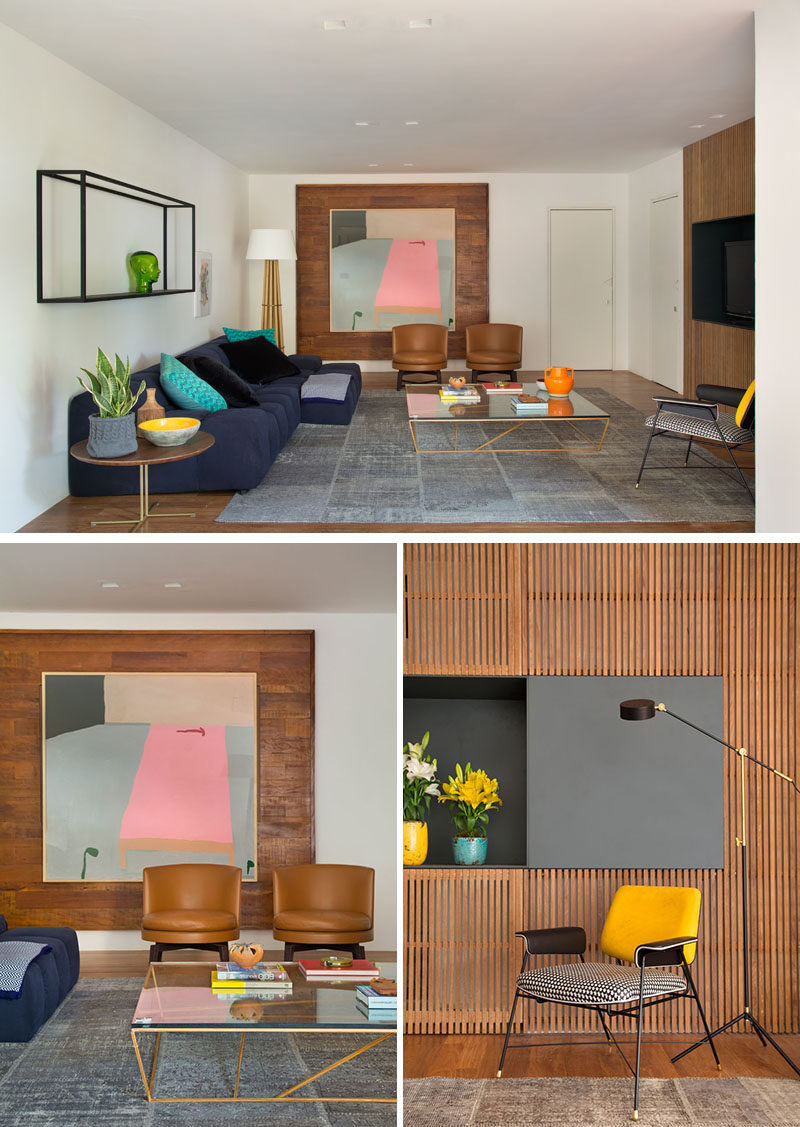 ---
Wood features heavily in this bathroom that has a large open shower with two rainfall shower heads.
---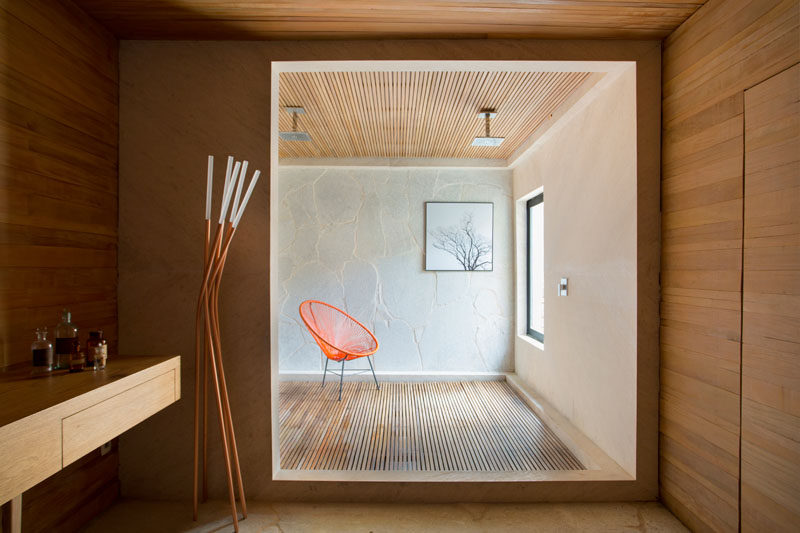 ---
In another bathroom, a mirror reflects the natural that comes through the wooden slat, while a large sliding wood framed glass door can be opened to have a breeze flow through the room.
---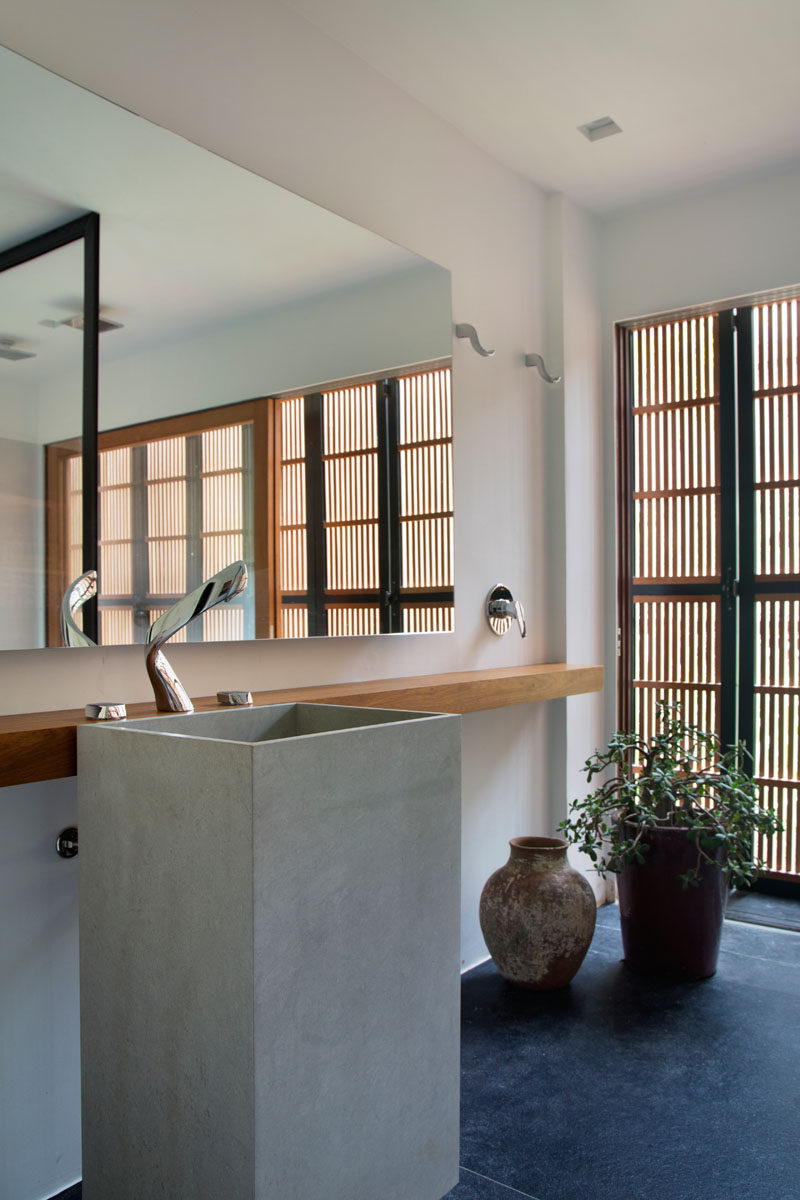 Photography by Denilson Machado | MCA Estúdio | Designer: Otto Felix | Co-designer: Philip Alder | Interior Design: Tici Andriani and Vic Calil | Landscaping: Danil Nunes | Pool: Genesis Ecossistemas | Lighting: Otto Felix and Vertz
---