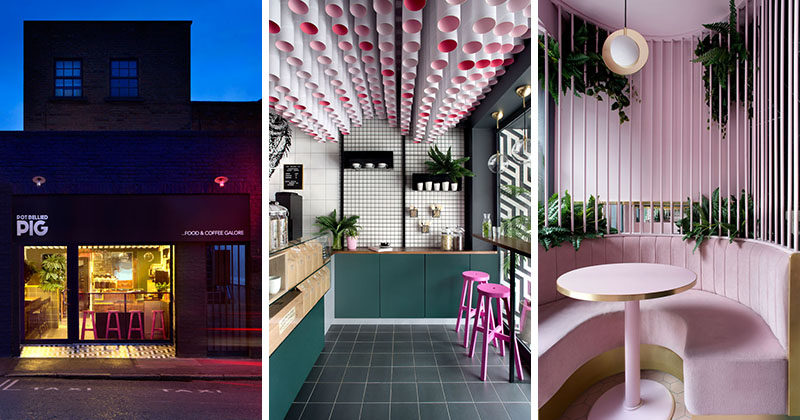 Kingston | Lafferty Design have designed the Pot Bellied Pig, a cafe in Dublin, Ireland, that features a creative ceiling installation.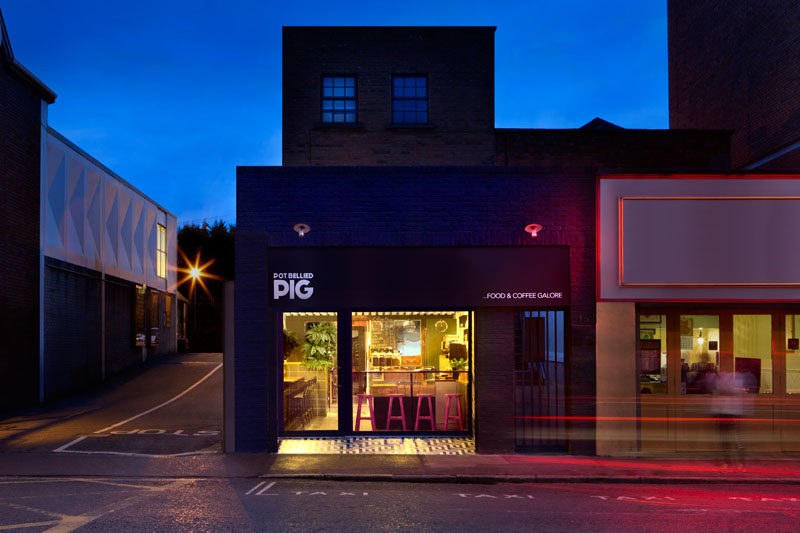 ---
The designers mention that the main challenge of this interior was the small space and how to create multiple experiences within that space.
As the design of the cafe was inspired by the pig, the front section of the cafe features an installation of tubed lighting that drew inspiration from the pig's snout.
---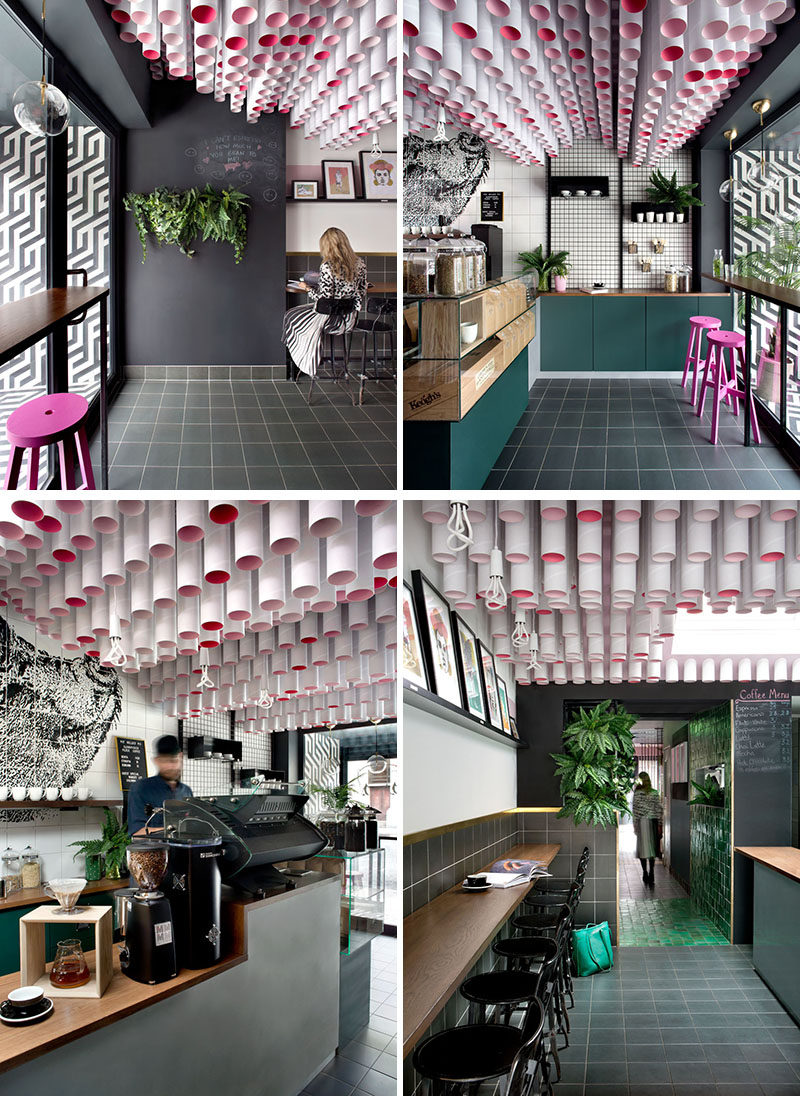 ---
By grouping multiple tubes on the ceiling and adding lighting in these tubes (some in the shape akin to the pig's curled tail) the brand was reinforced through the design.
---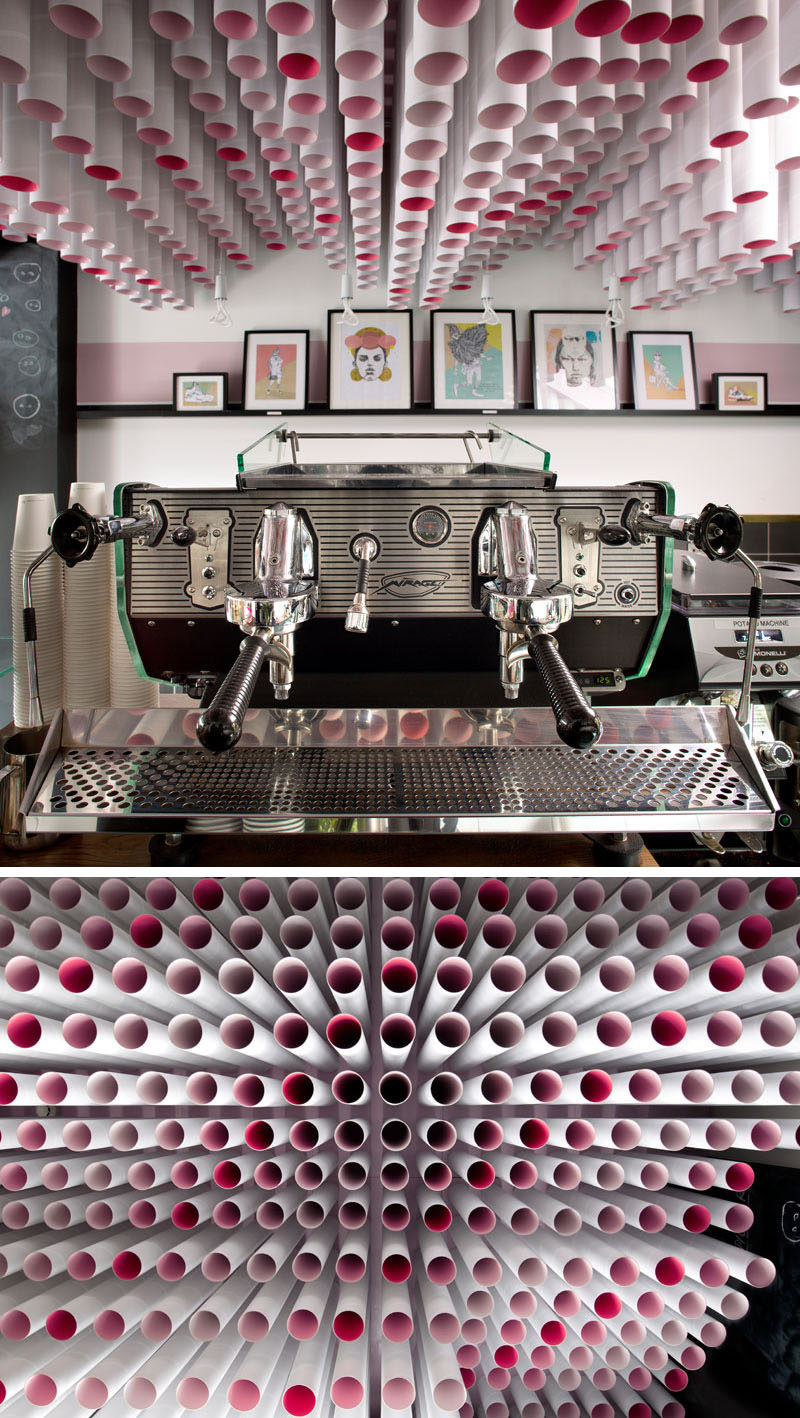 ---
The tubes were lined with a gradient of pink tones to draw the eye and lead customers into the main space, seeking to see more.
---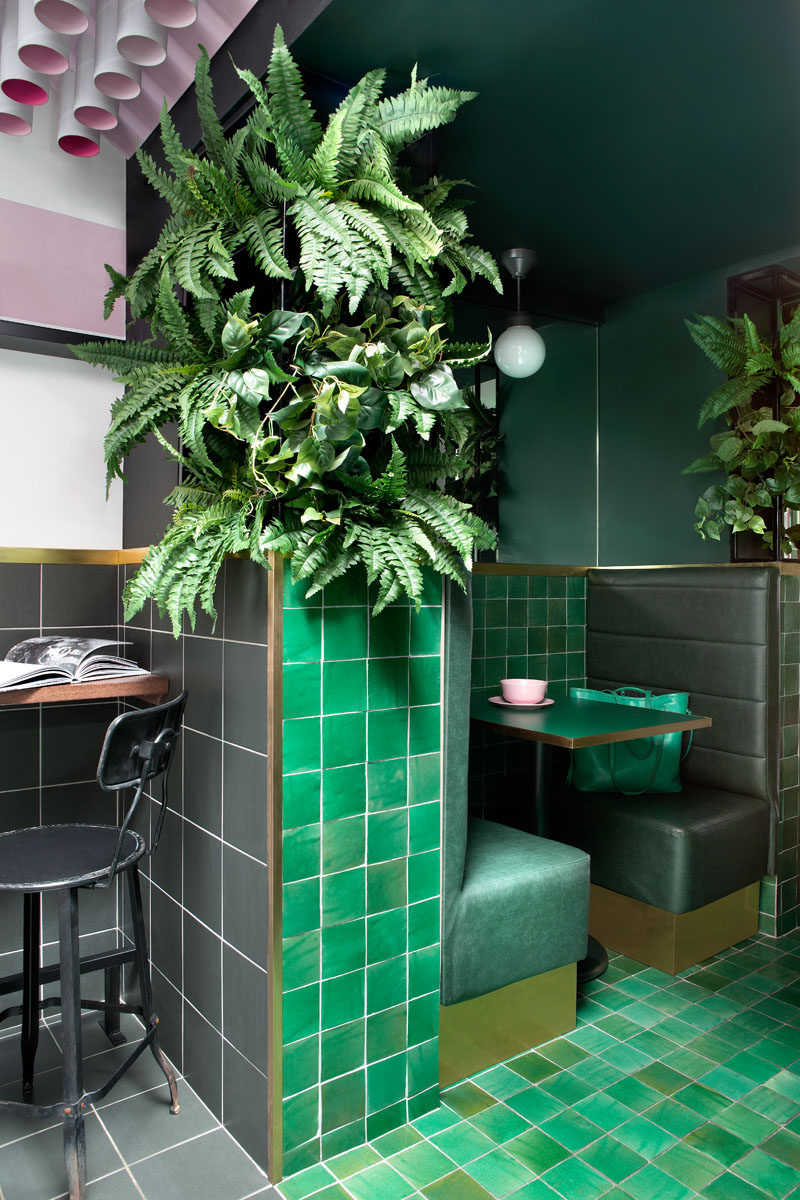 ---
Contrasting materials have been used throughout the cafe, including geometric black and white prints, tiles, brass, velvet, leather,and lush planting, all adding to the intriguing design that changes as you move around the cafe.
---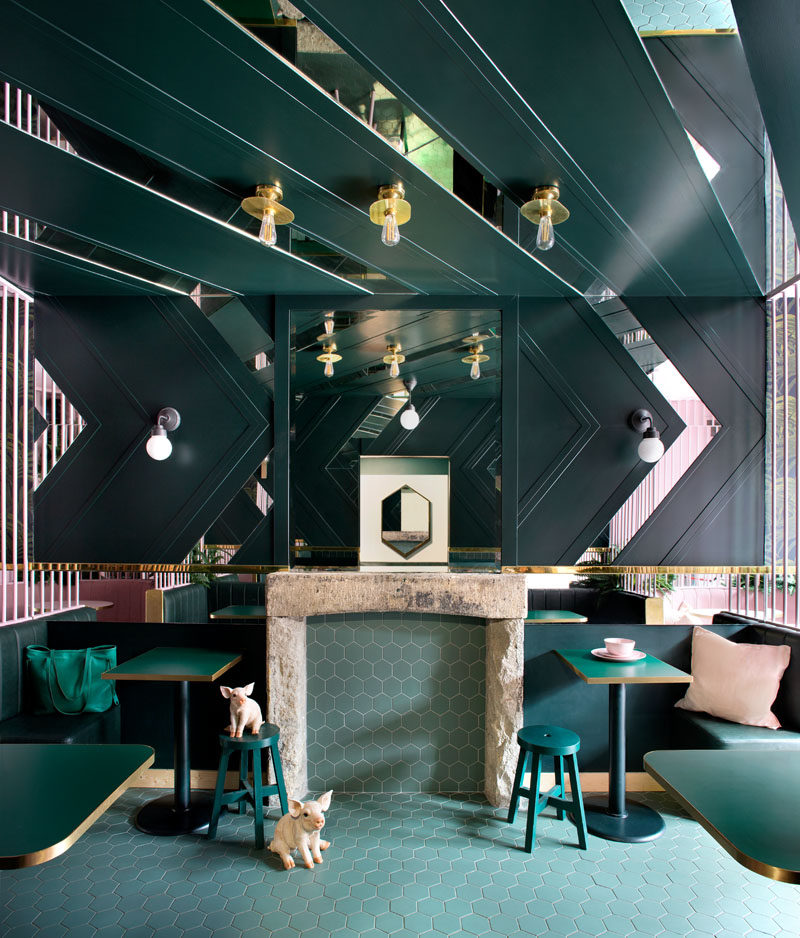 ---
The cafe also has a mixture of seating, with banquettes and smaller tables that can be enjoyed by individual diners and groups alike.
---
---
The cafe also has open velvet caged booths that creating a separation between the different seating areas.
---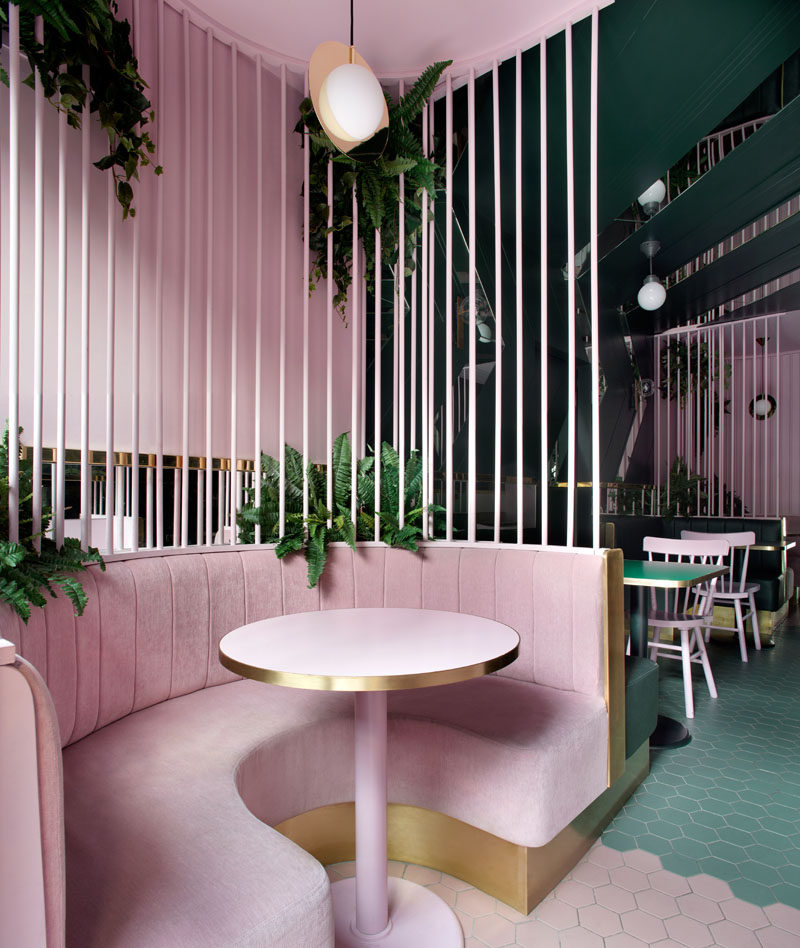 ---