Australian-based Metricon have recently completed their latest Signature home design named 'The Riviera'.
The design of the home was inspired by the Queensland lifestyle of indoor/outdoor living with plenty of space for entertaining.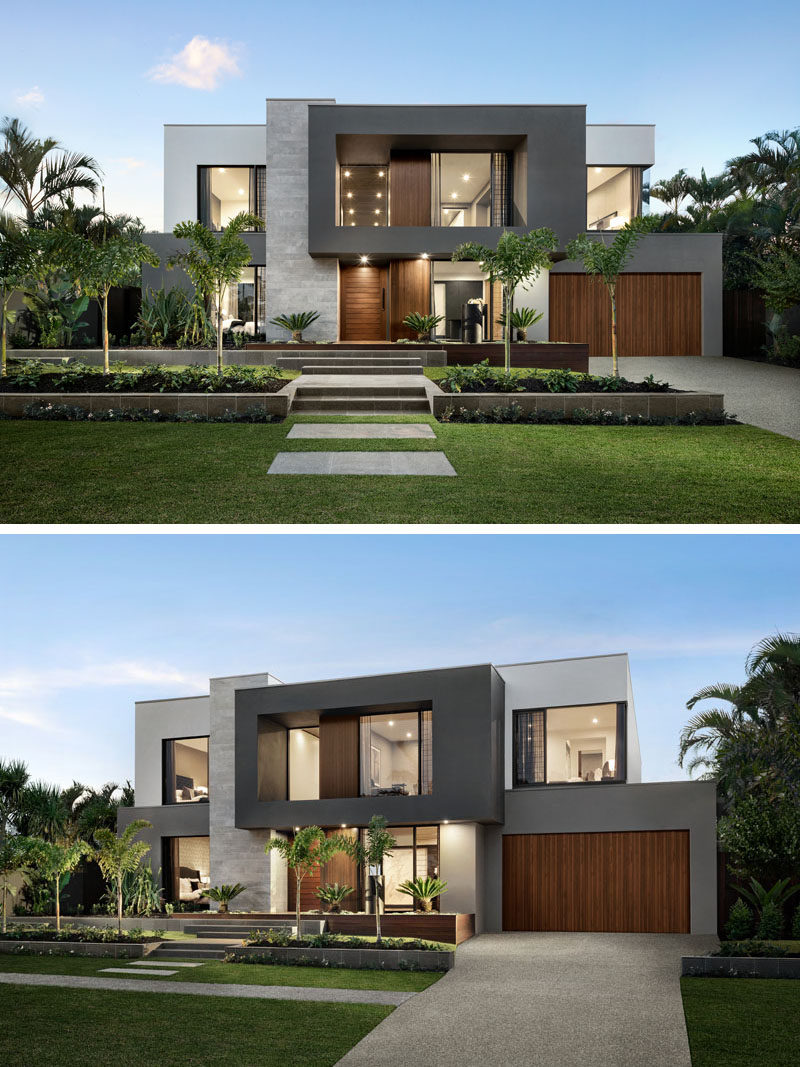 Inside, the interior reflects the inspiration immediately. High ceilings create a lofty feeling, while the open floor plan allows for easy movement between the living room, the dining room, the kitchen, and the outdoor spaces.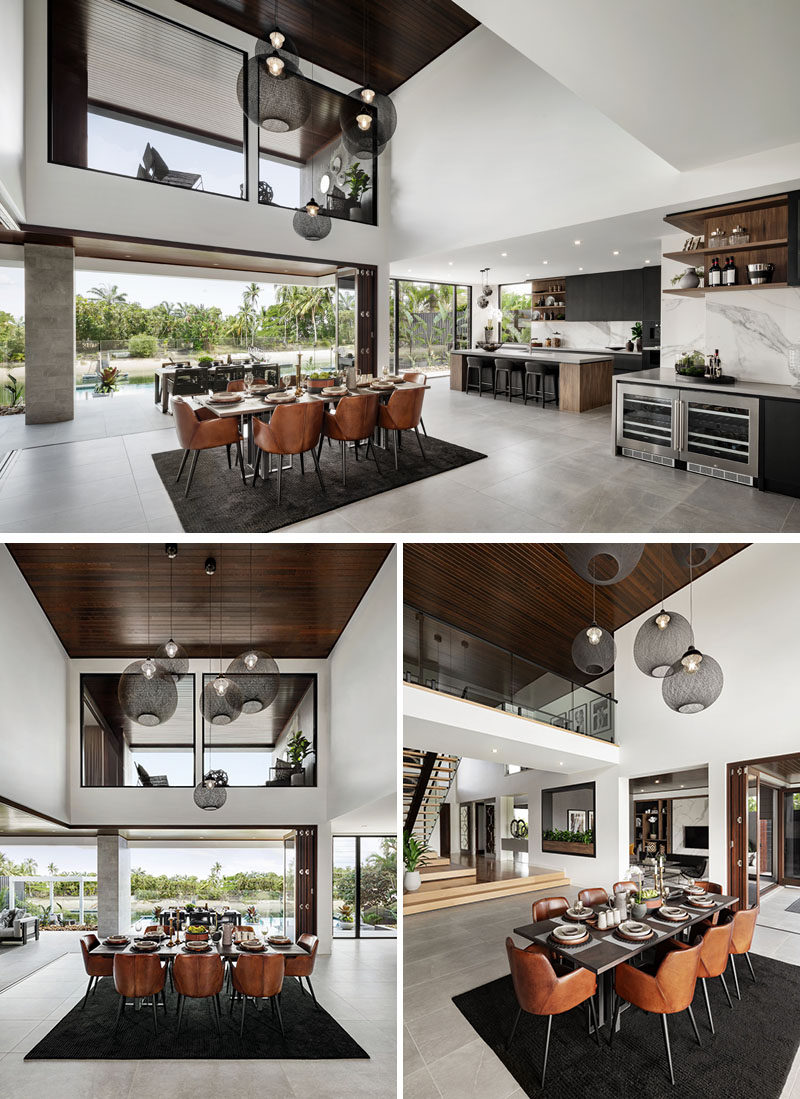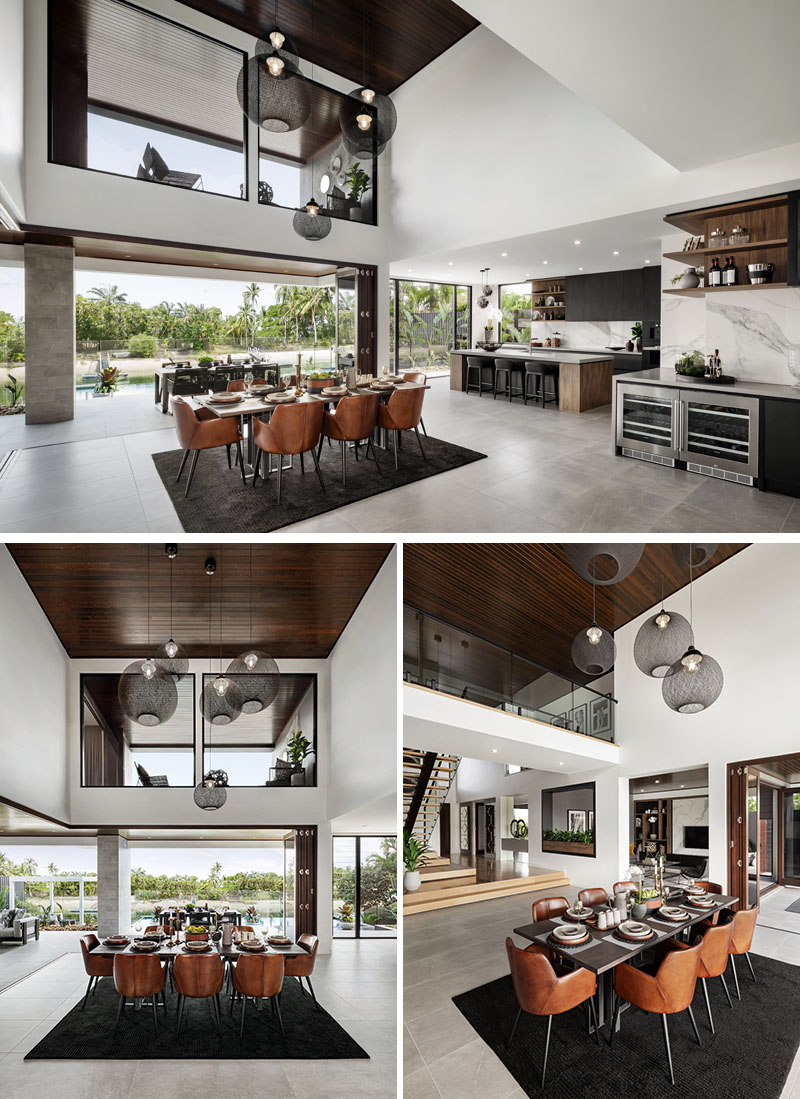 The kitchen, which is divided into two areas, has the main kitchen with a large island, while adjacent to it, is a wet bar with storage for glasses, a small sink, and two small built-in fridges.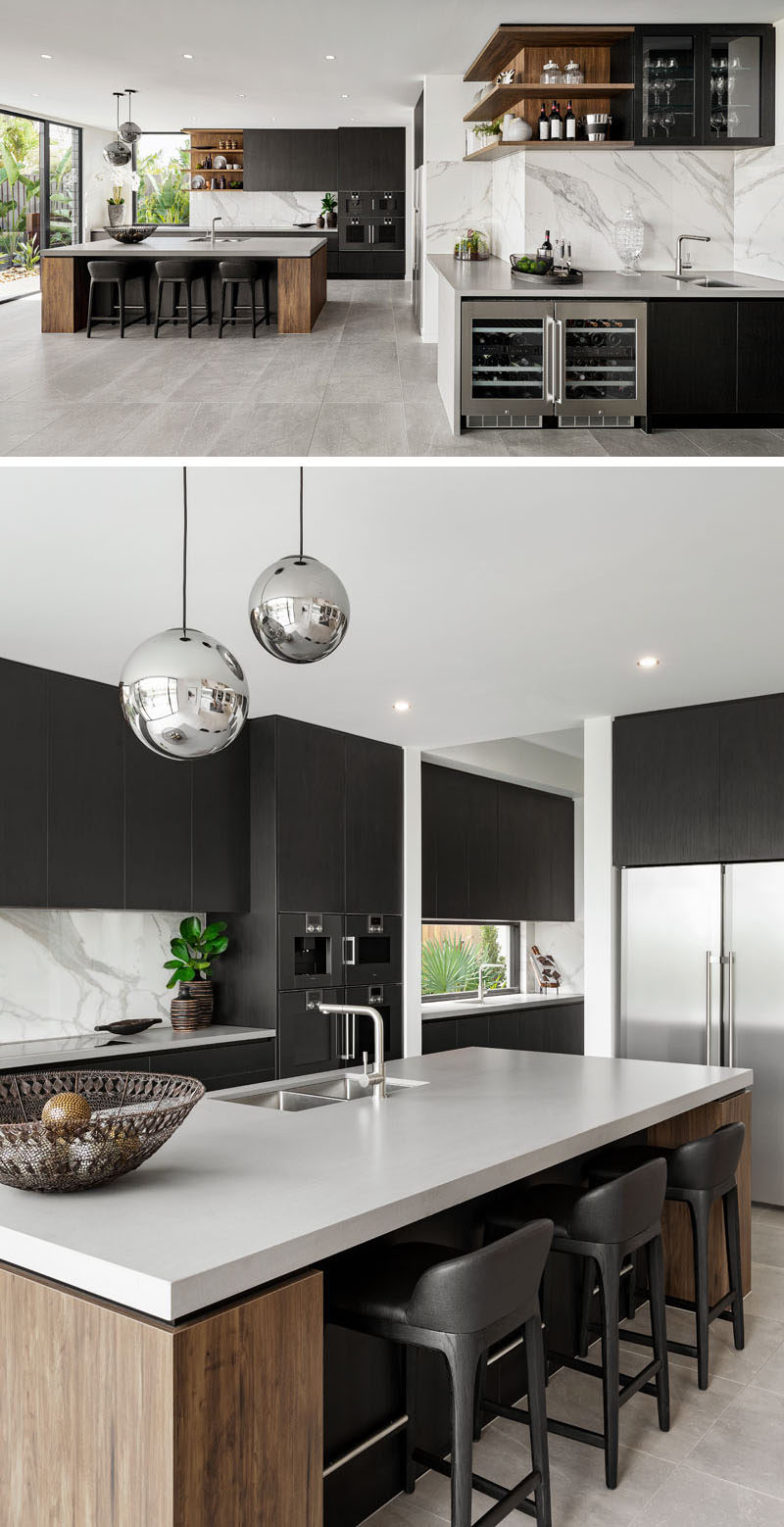 Outside, there's a covered dining area that overlooks the swimming pool and the river.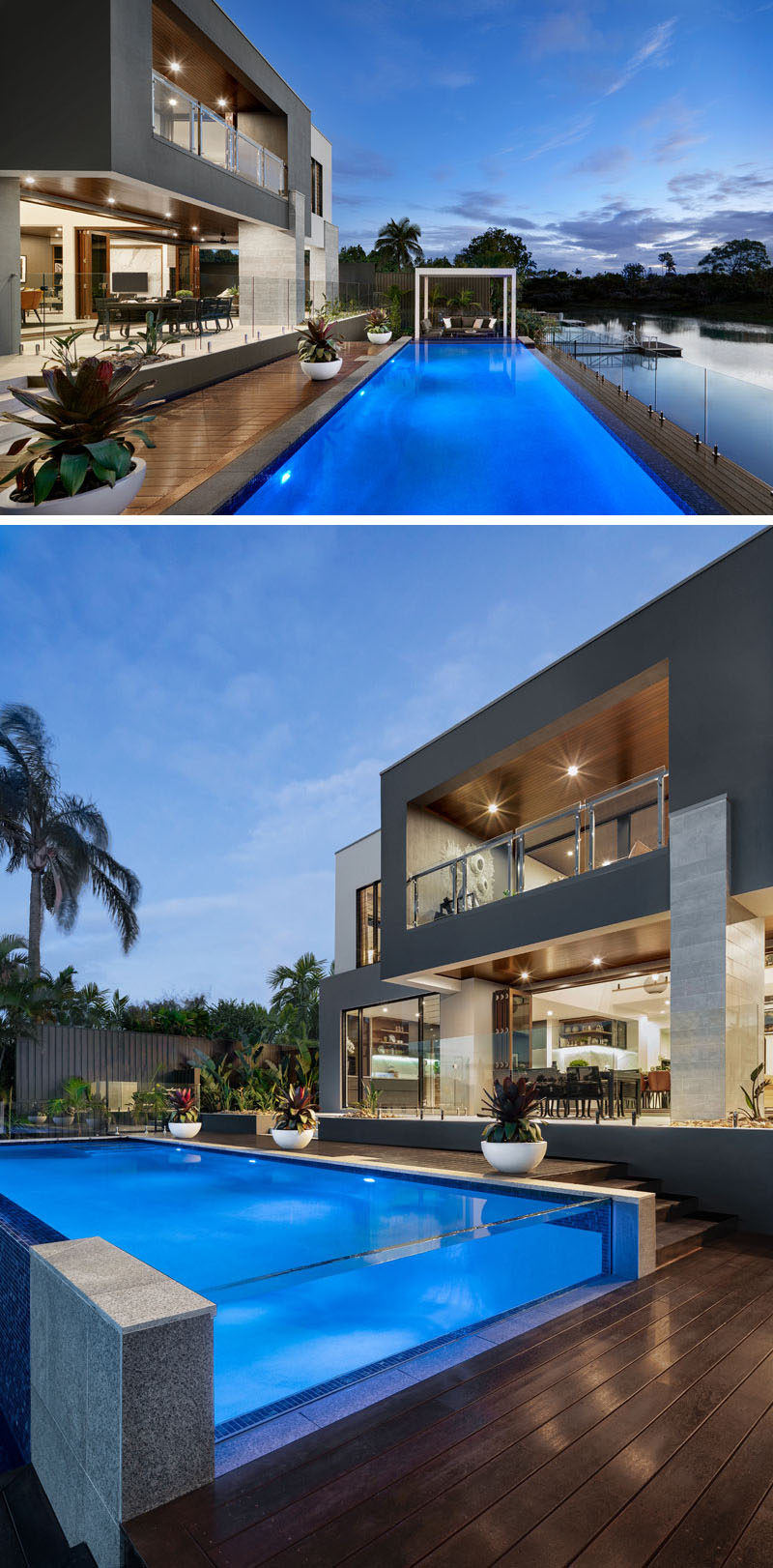 Back inside, there are wood stairs with a steel frame that lead up to the second floor of the home, where there's a bridge connecting the bedrooms.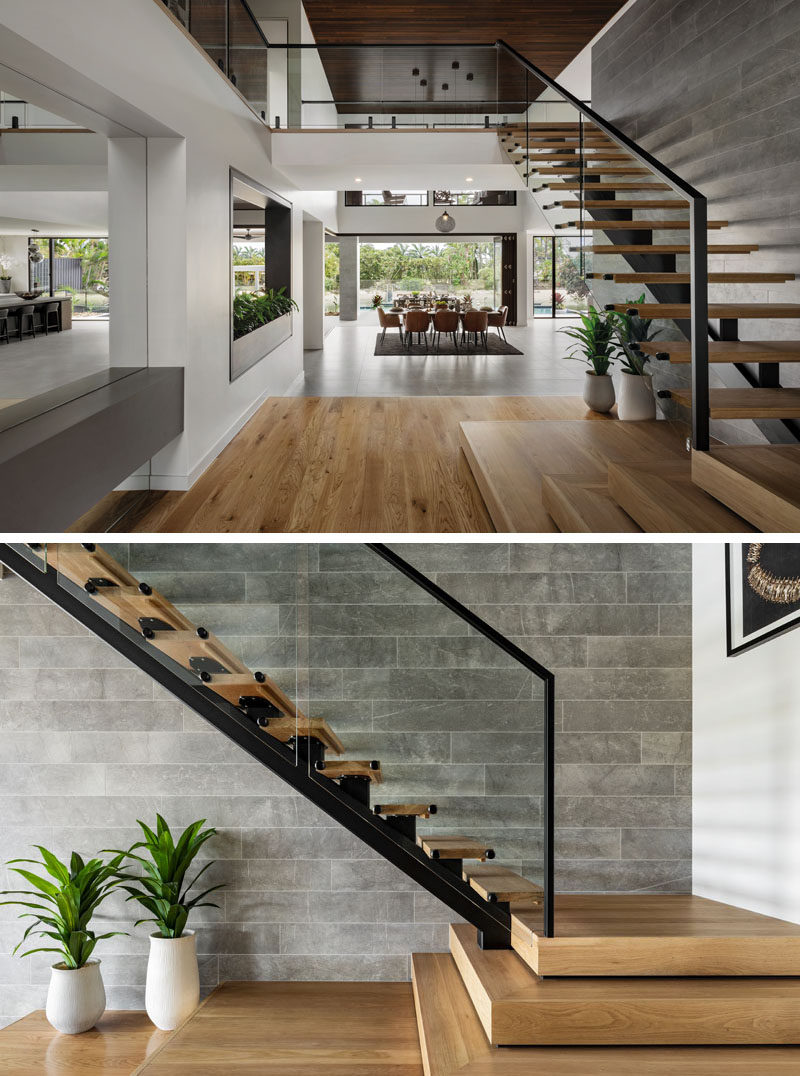 Here's a look at one of the ensuite bathrooms that features a large walk-in shower, a long white vanity with undermount sinks, and a freestanding bathtub.