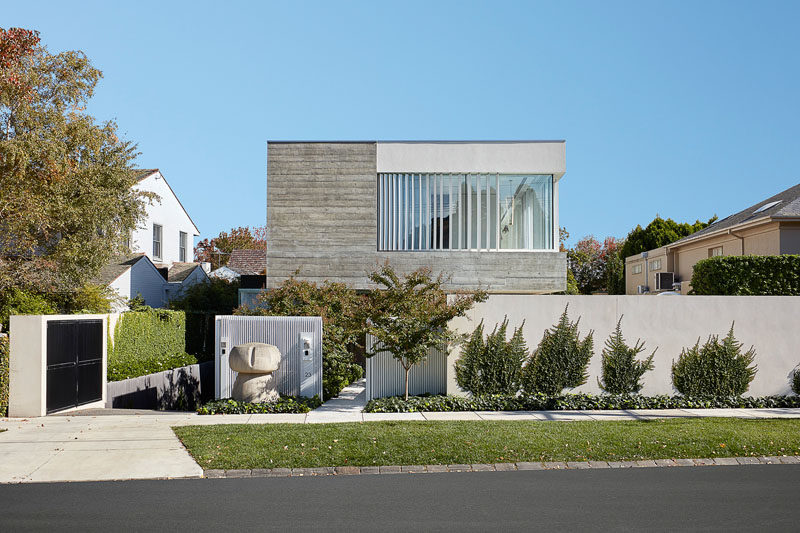 Architecton have designed a new and modern house in Toorak, a suburb of Melbourne, Australia, that features open interiors with plenty of room for entertaining.
Upon arrival at the house, a path surrounded by greenery guides guests to the front door.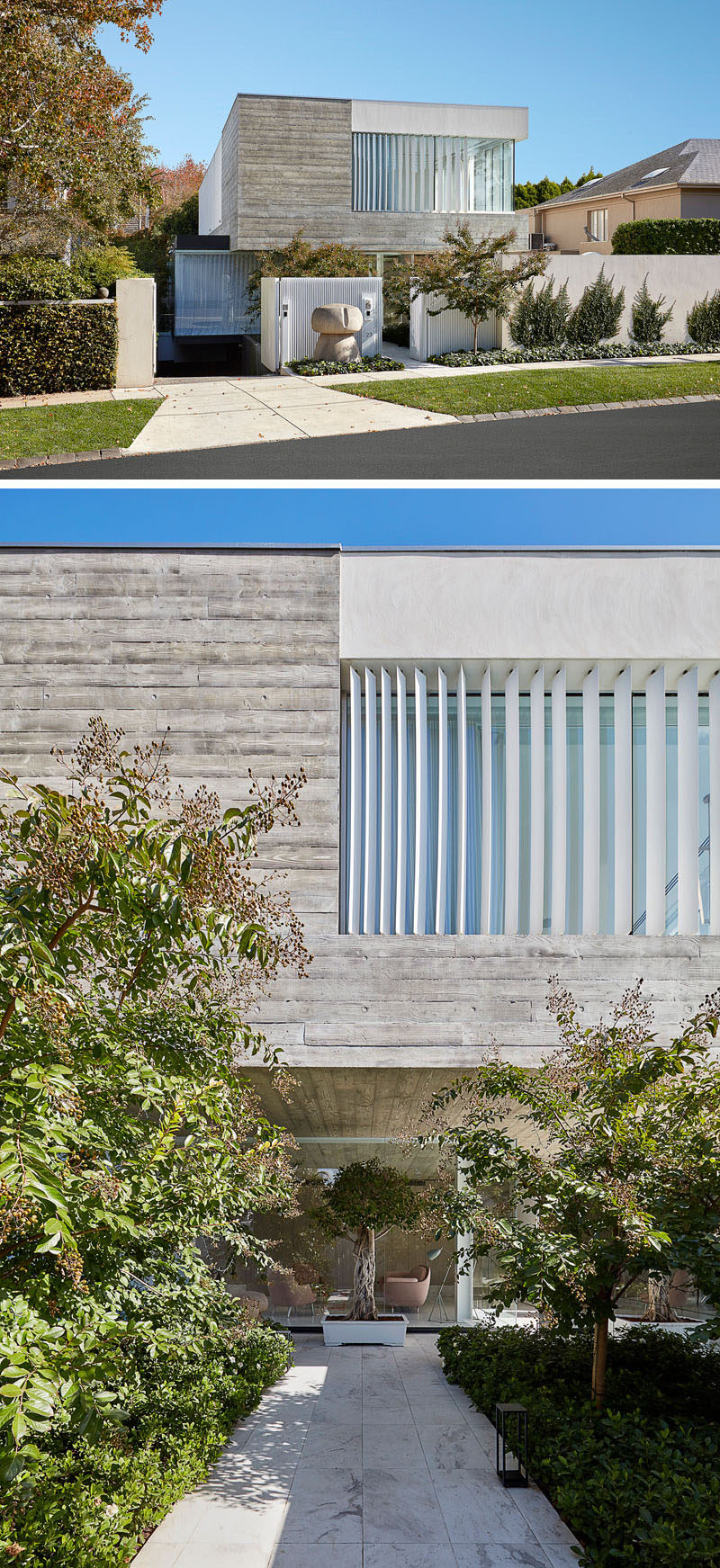 ---
Inside the front door, there's a home office and sitting area. Walls of glass provide views of the front garden and ivy covered walls.
---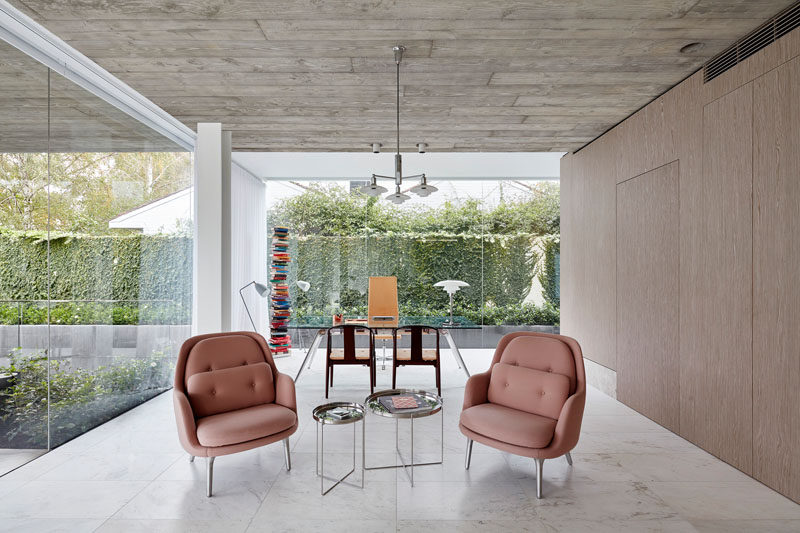 ---
The main social areas of the home are open plan, with the living room, dining area, and kitchen all sharing the same space. There's glass wall on one side , and the opposite side can be open to the outdoors.
---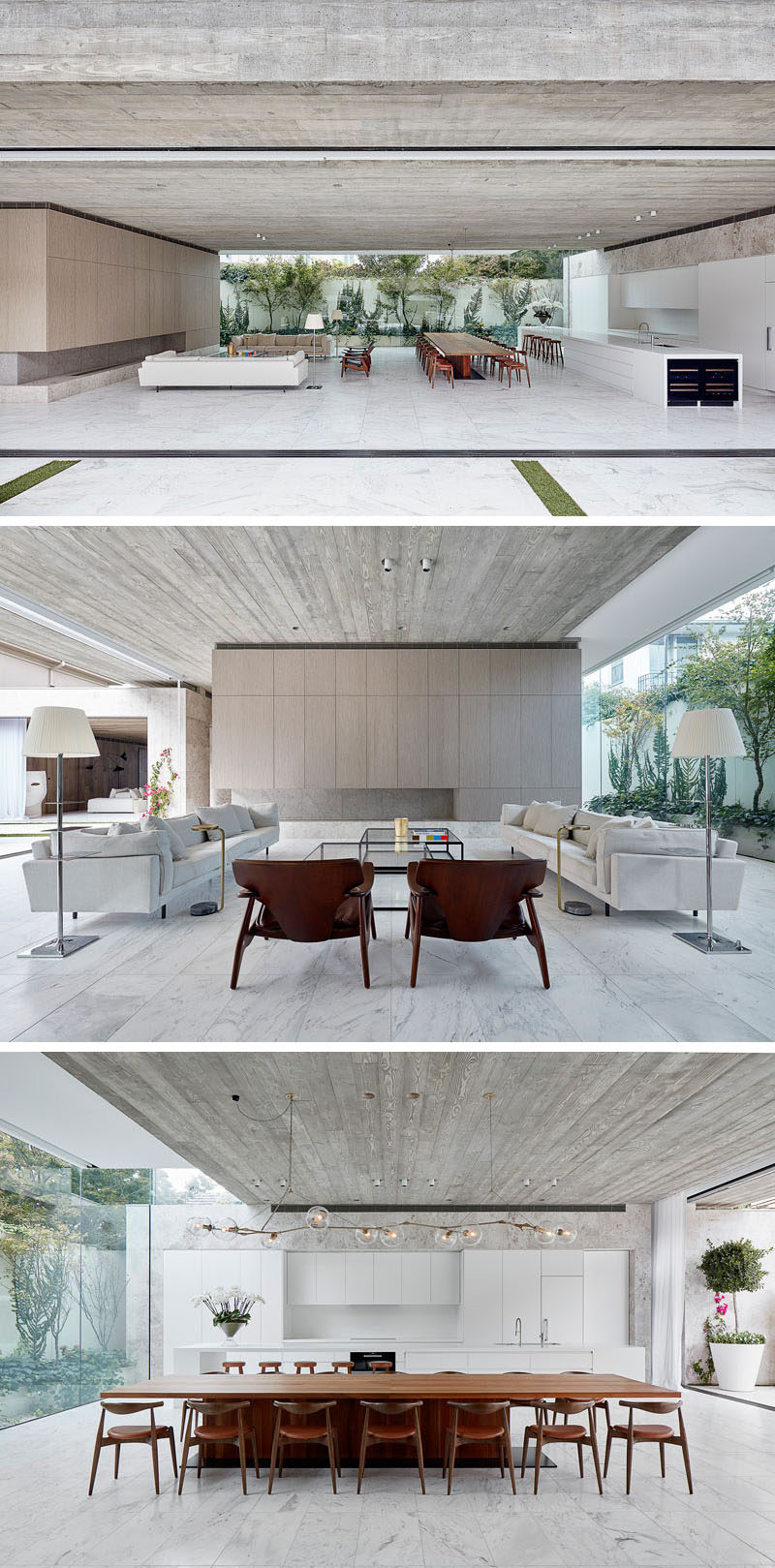 ---
Outside, there's a swimming pool that's surrounded by marble tiling. The use of outdoor greenery and an all white colour palate gives the outdoor space the impression of an exotic oasis located within an inner-city environment.
---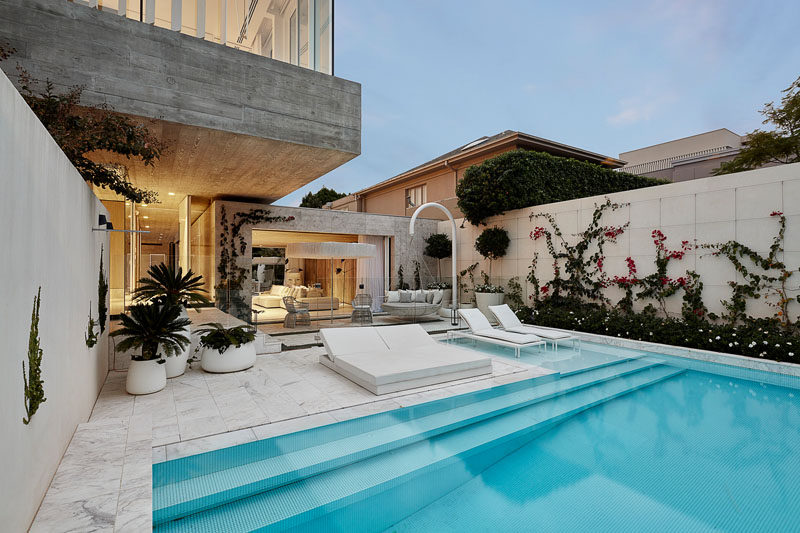 ---
Another outdoor space has a lounge with a freestanding fire pit.
---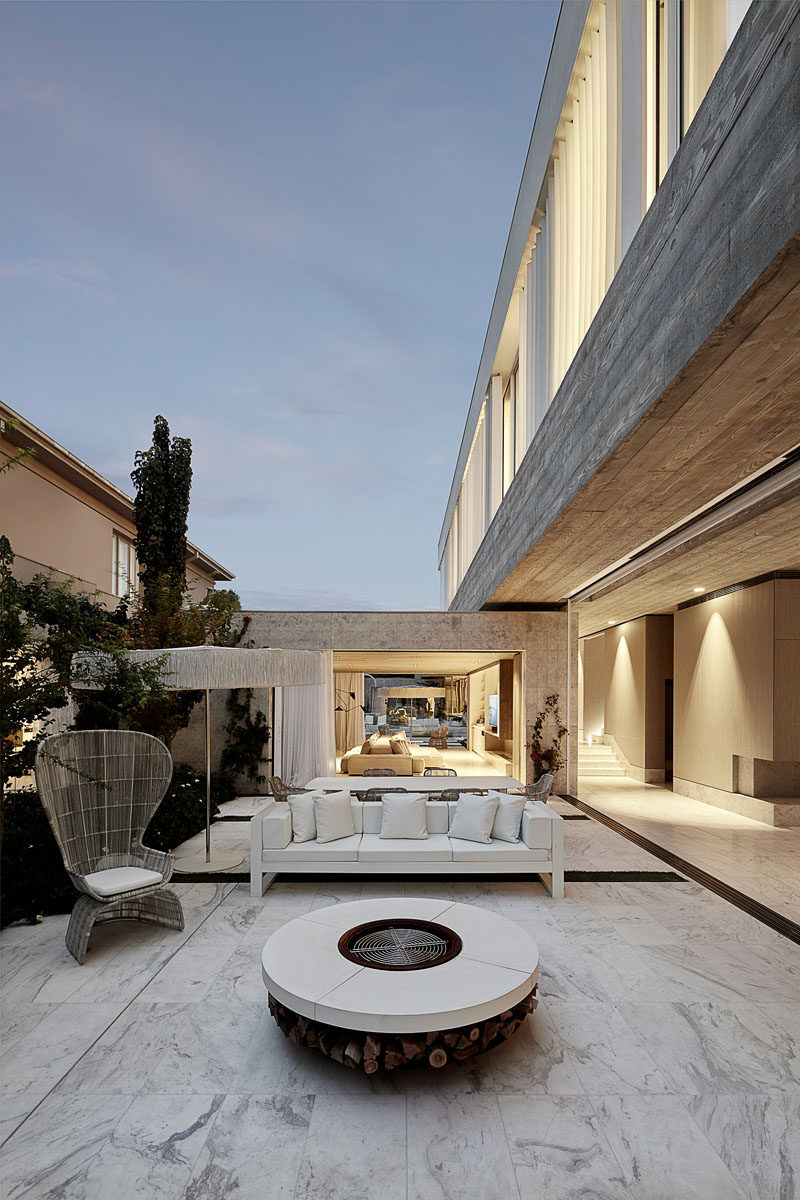 ---
The home also has a wine cellar that's partitioned by a floor-to-ceiling glass wall. Hidden lighting creates a showroom-like atmosphere, while a couple of sculptural wood chairs provide a quiet place to enjoy a glass of wine.
---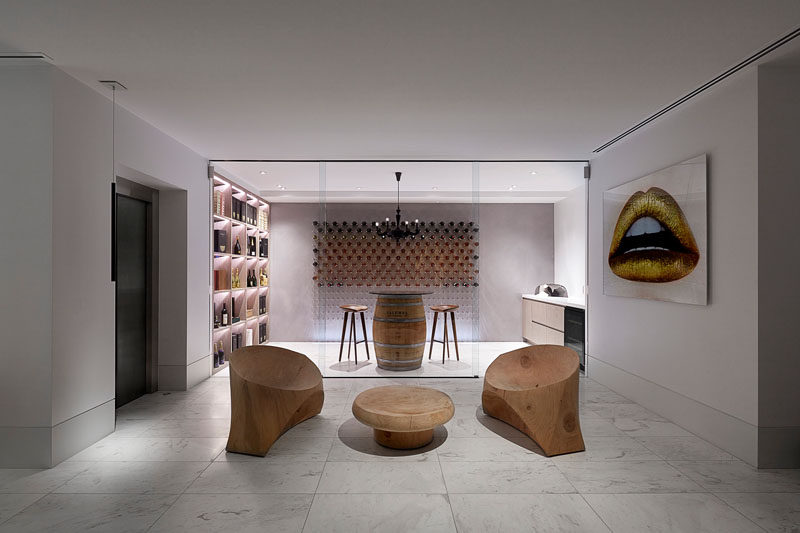 ---
In one of the bathrooms, the walls and floor are covered in tiles, with the freestanding bathtub positioned on a raised platform.
---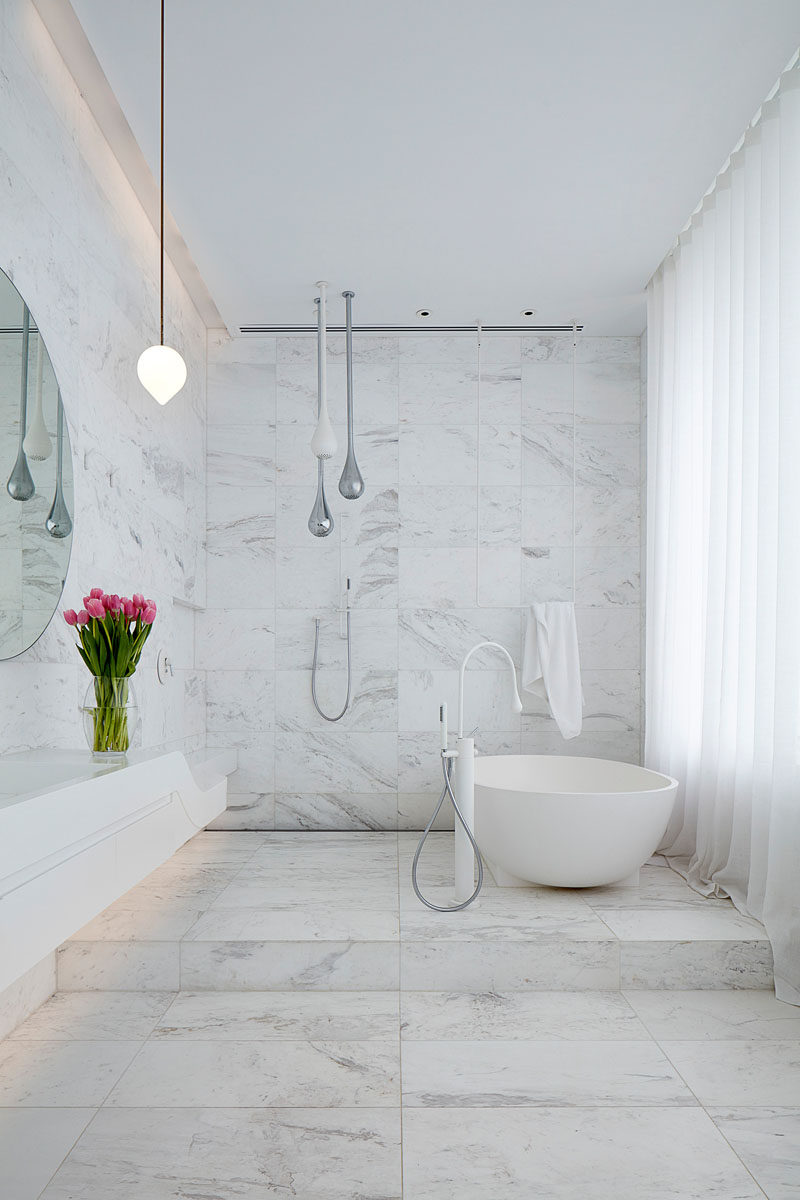 ---
In a dressing room, the walls are lined with open shelves that have mirrored interiors, while a central island provides additional storage for accessories and smaller items.
---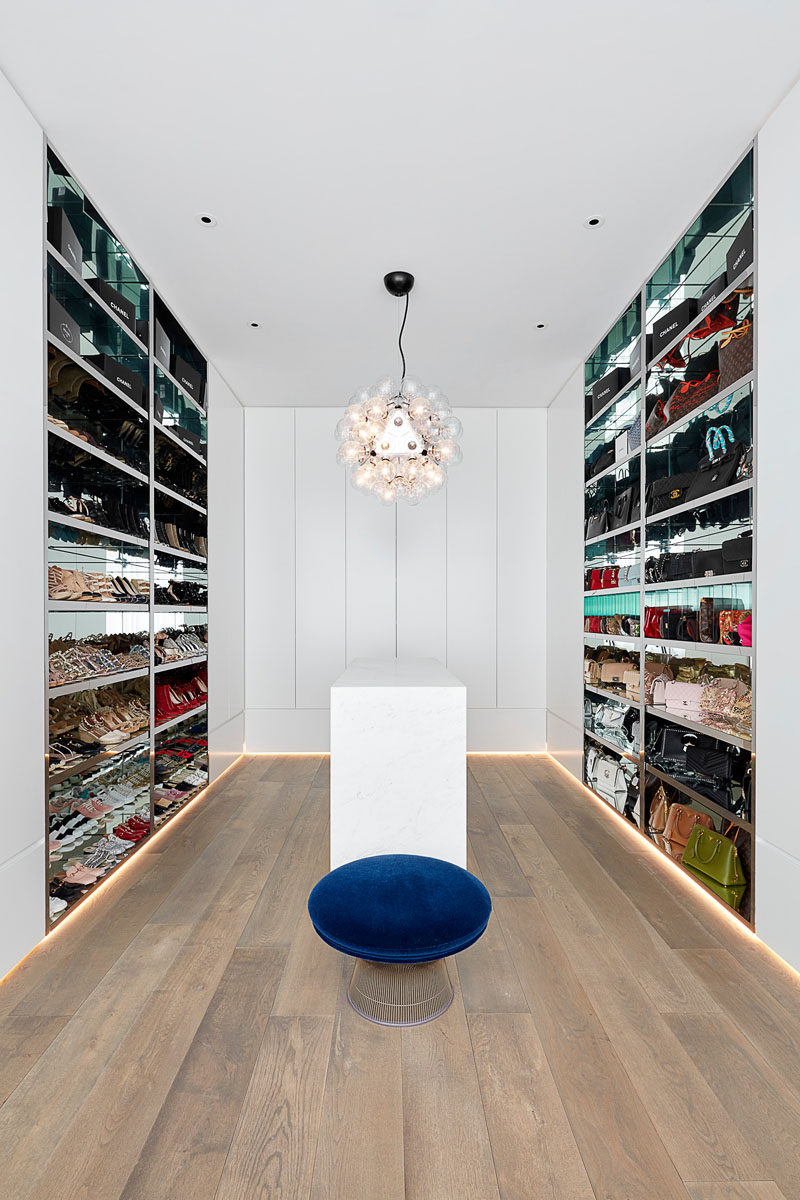 Photography by Jack Lovel | Architects: Architecton | Design Team: Nick Lukas, Daniel Galtieri, Clare O'Halloran | Collaborative Companies: Glowing Structures (lighting design), Bonacci (Structure), MAC (Services) | Builder: VCON
---