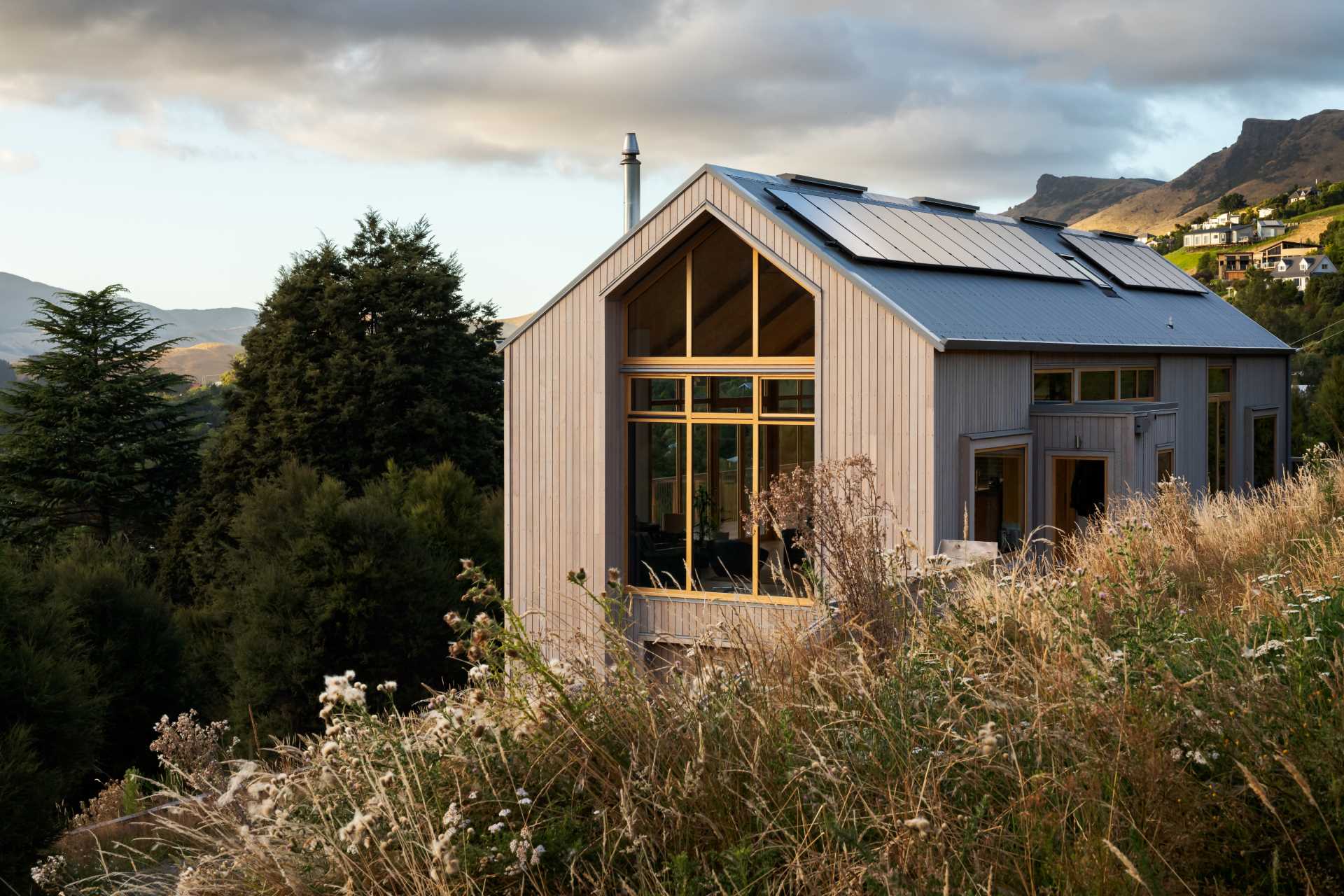 First Light Studio has shared photos of a new home they designed that's nestled into the Port Hills in Governors Bay, New Zealand.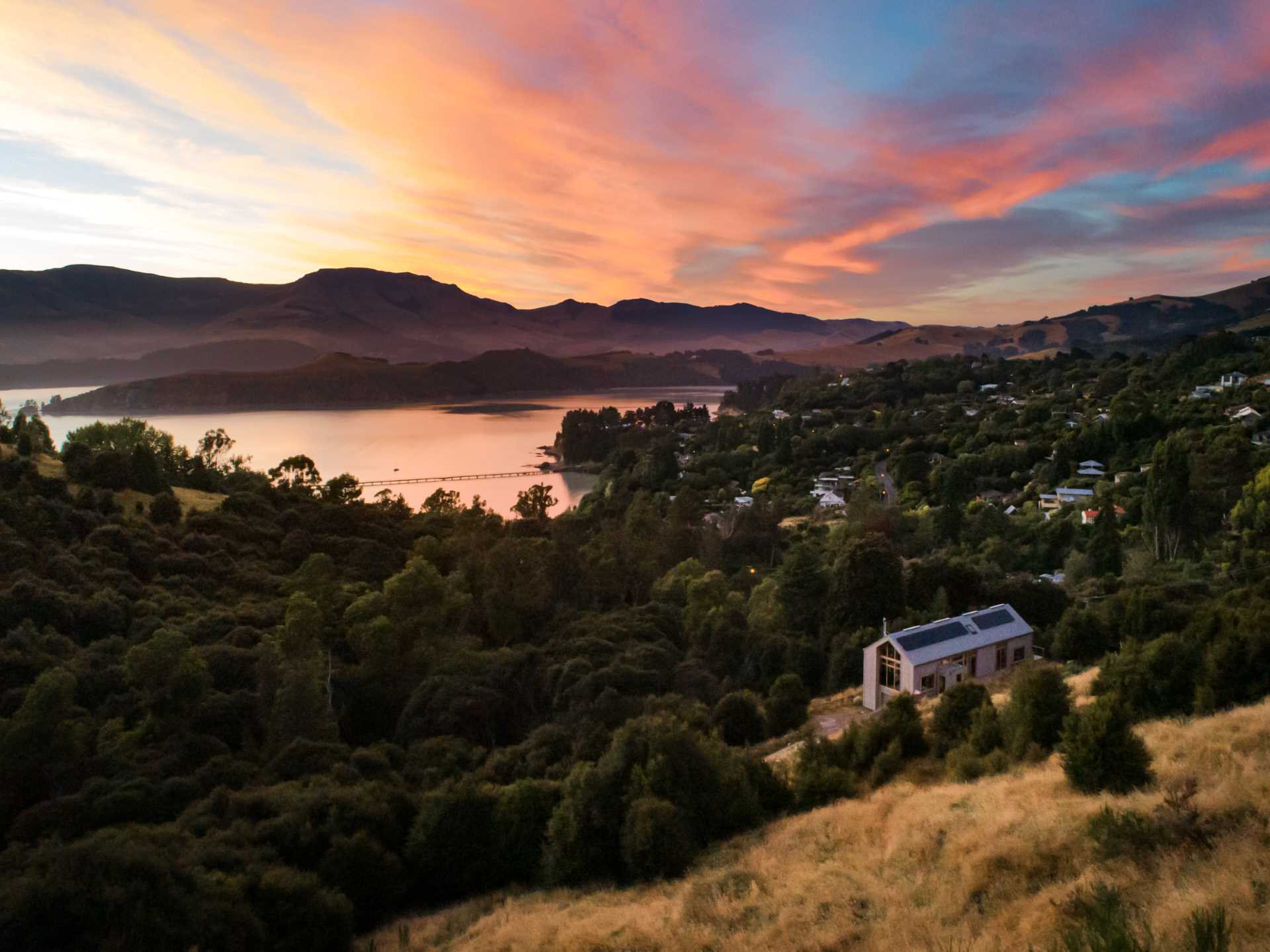 The design brief for the house was to create a small home that was well crafted out of nice materials, which resulted in a gable form with a wood finish. Solar panels have been included on the roof, and an interior fireplace provides warmth inside.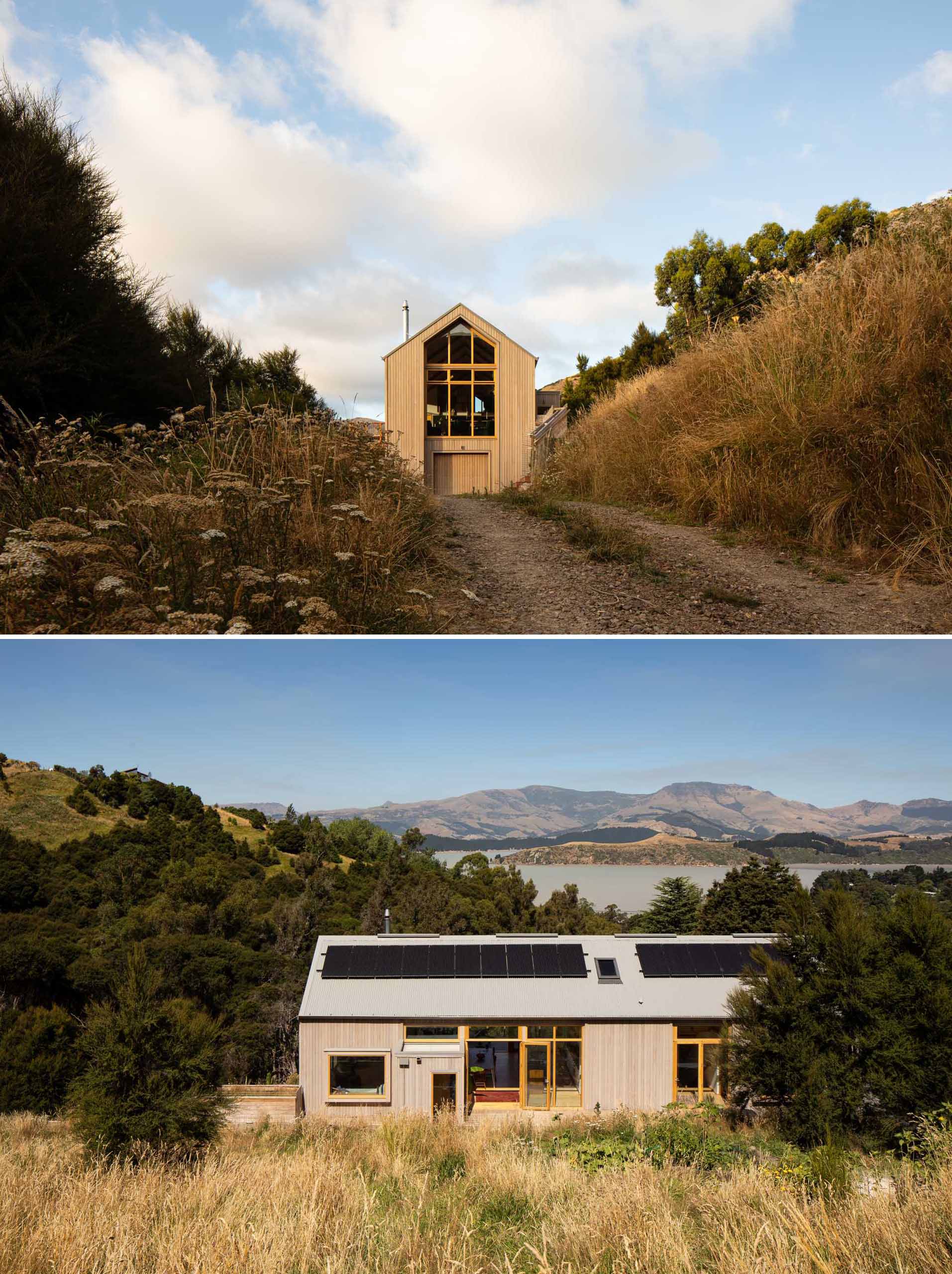 The wood exterior continues through to the interior, where it was given an oil finish to retain its rich reddy-yellow hues.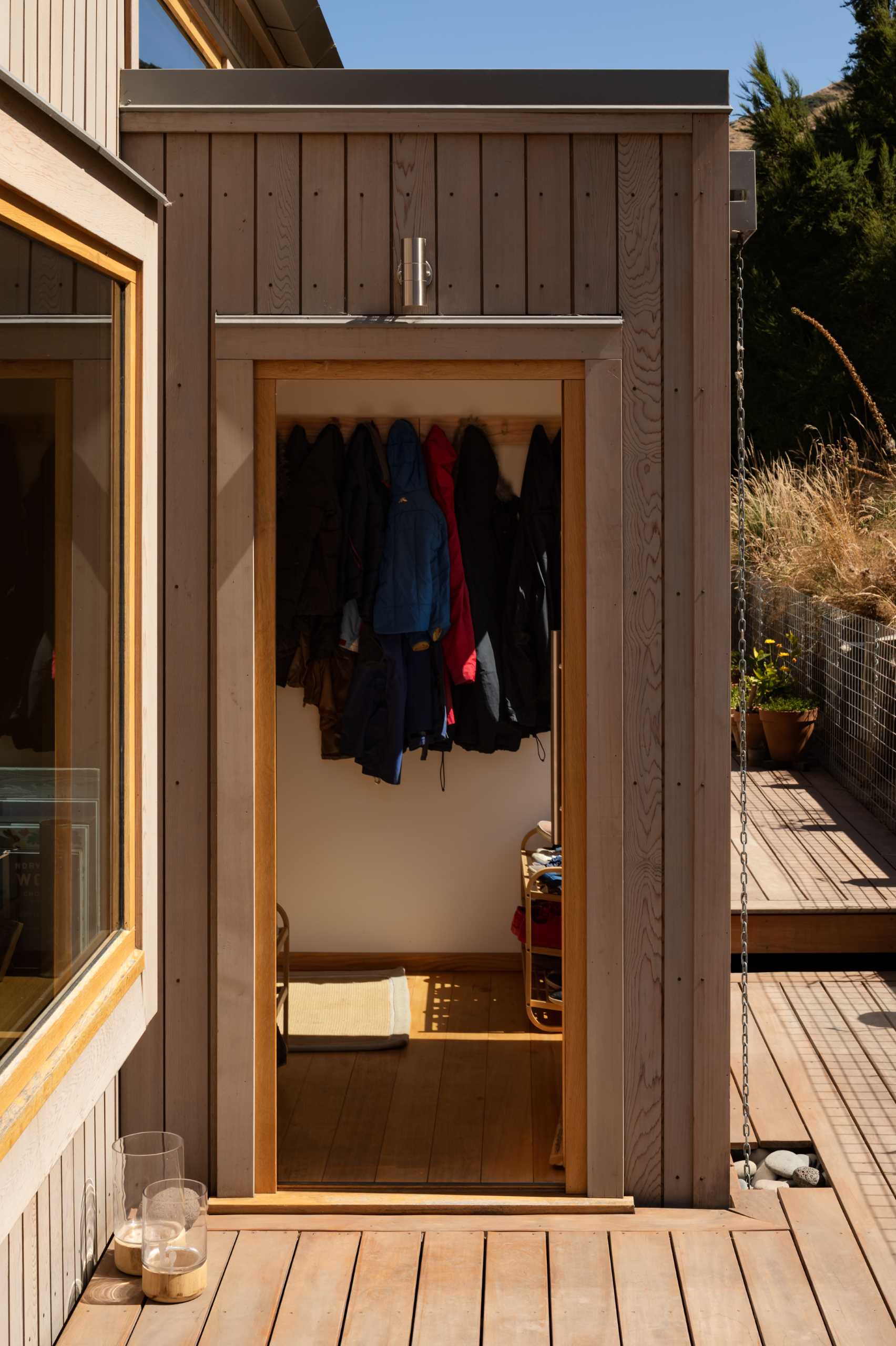 The main floor of the home has an open-plan living room and dining area, which opens to the deck, while the full-height ceilings of the gable roof create a light-filled and comfortable interior.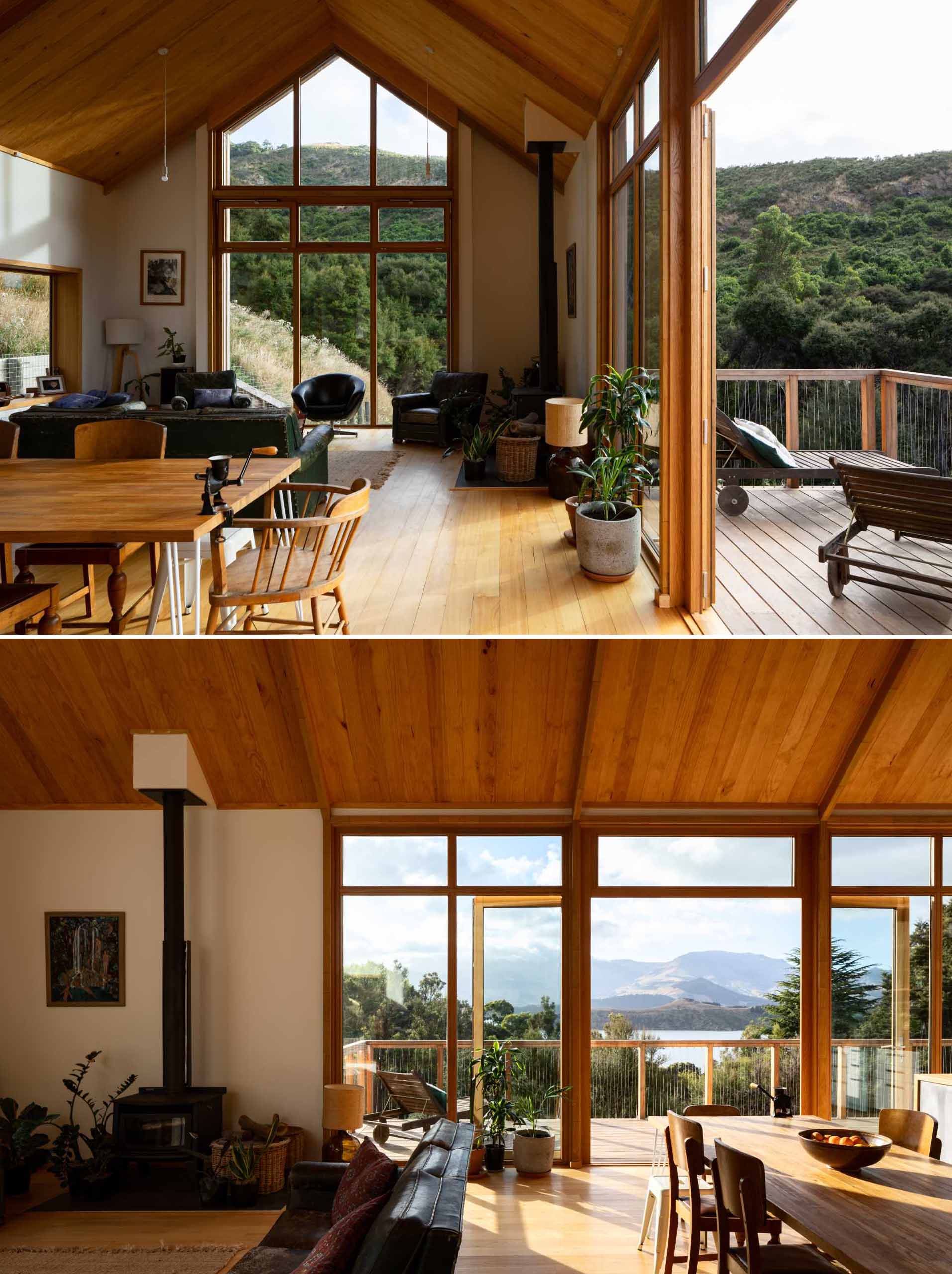 The sleeping wing is more cozy in comparison and is separated by an efficiently designed 'services pod' which houses the kitchen, laundry, bathroom, and separate toilet.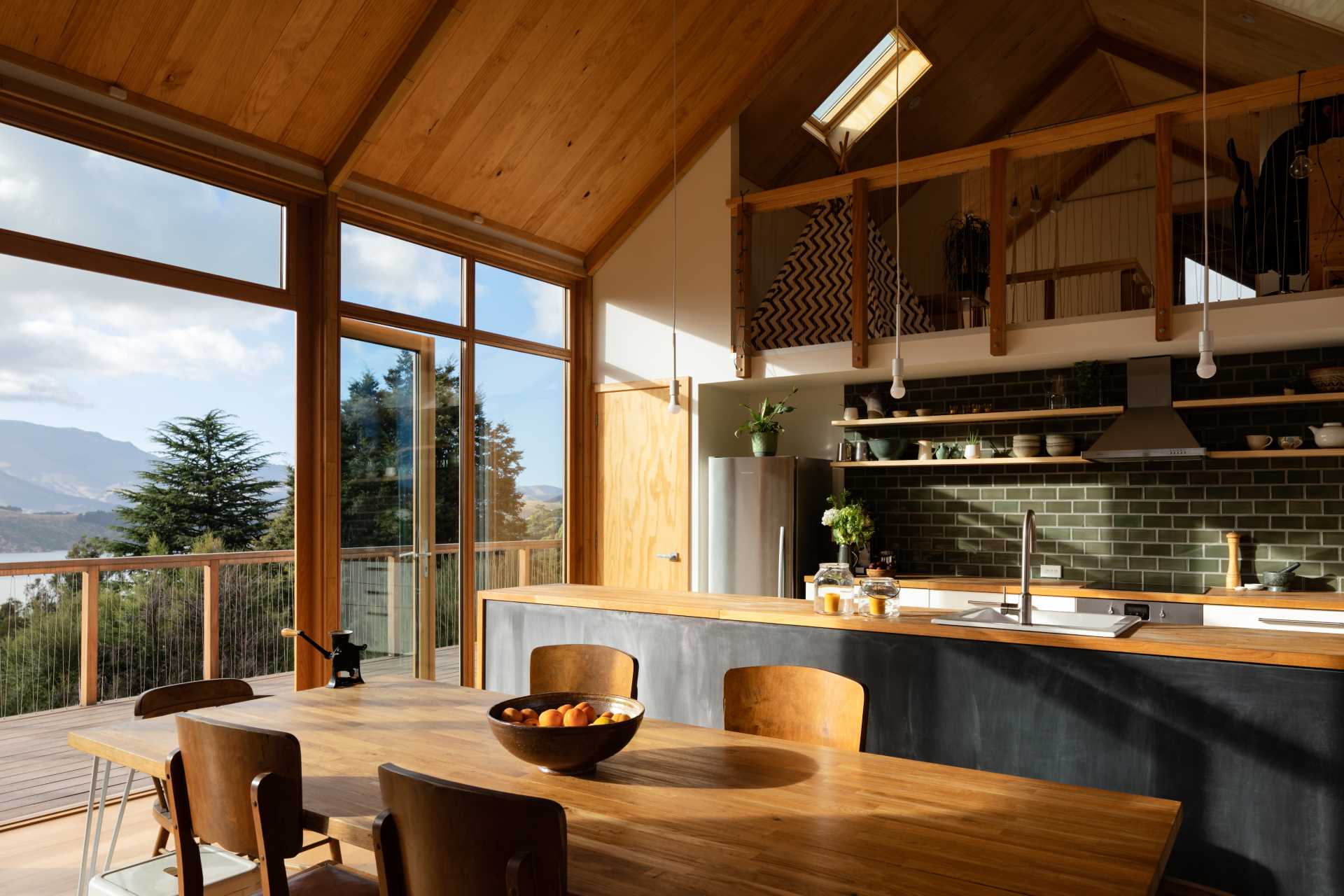 In the bathroom, the bathtub has been positioned below the window to take advantage of the views.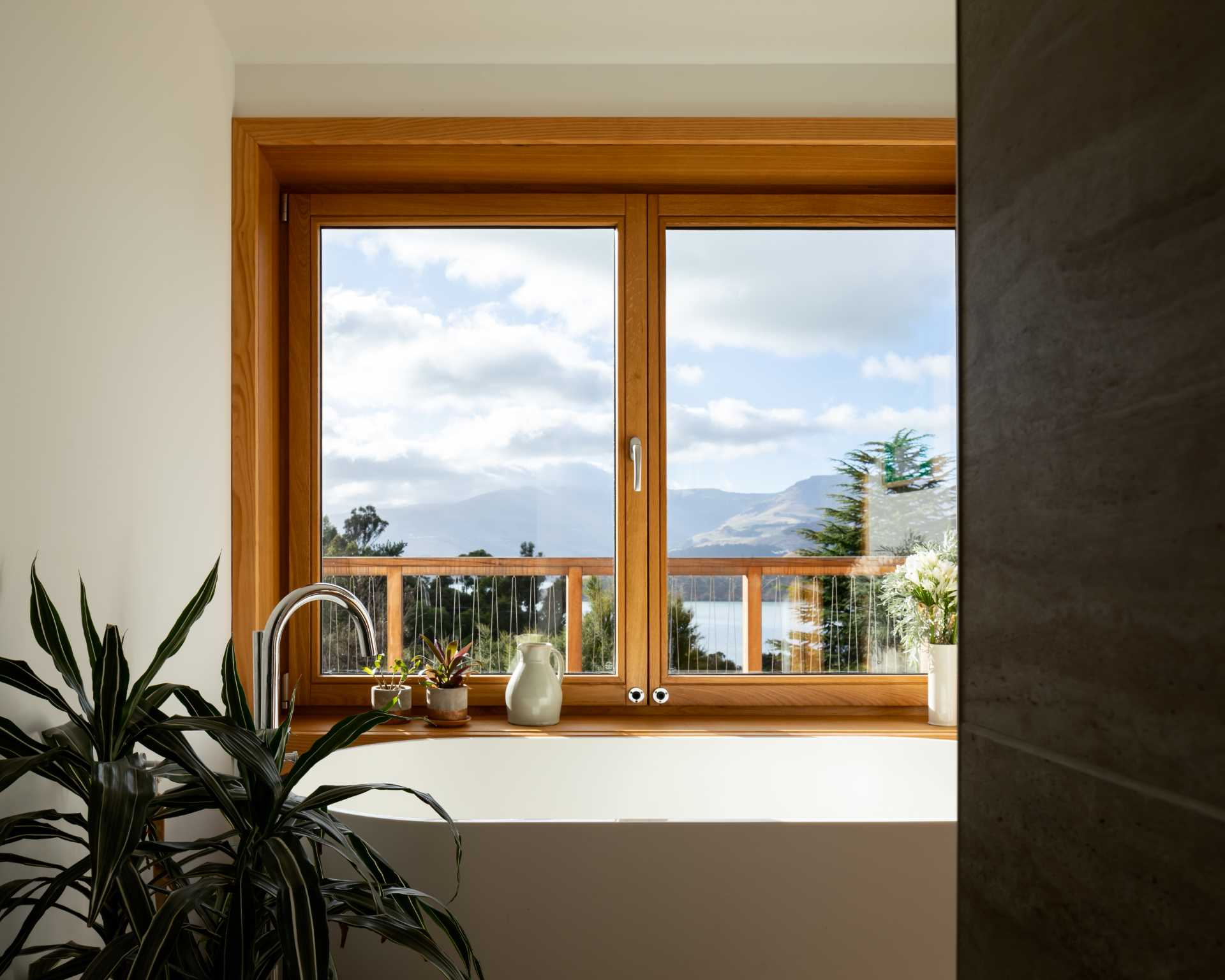 The balcony, located off the social areas of the home, expands the living space and its connection to the outdoors.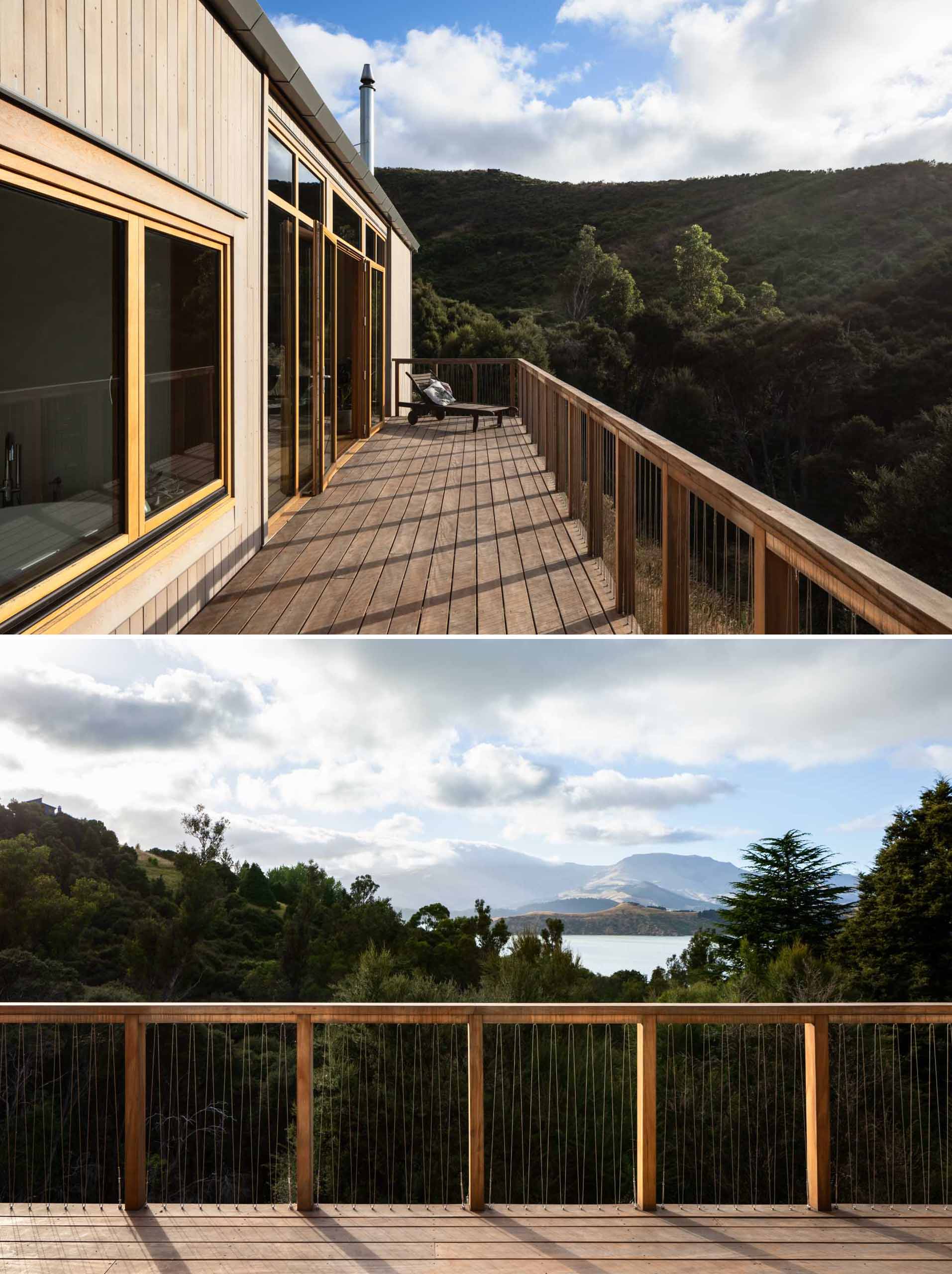 Back inside, there are wood stairs that provide access to a loft as well as the garage below.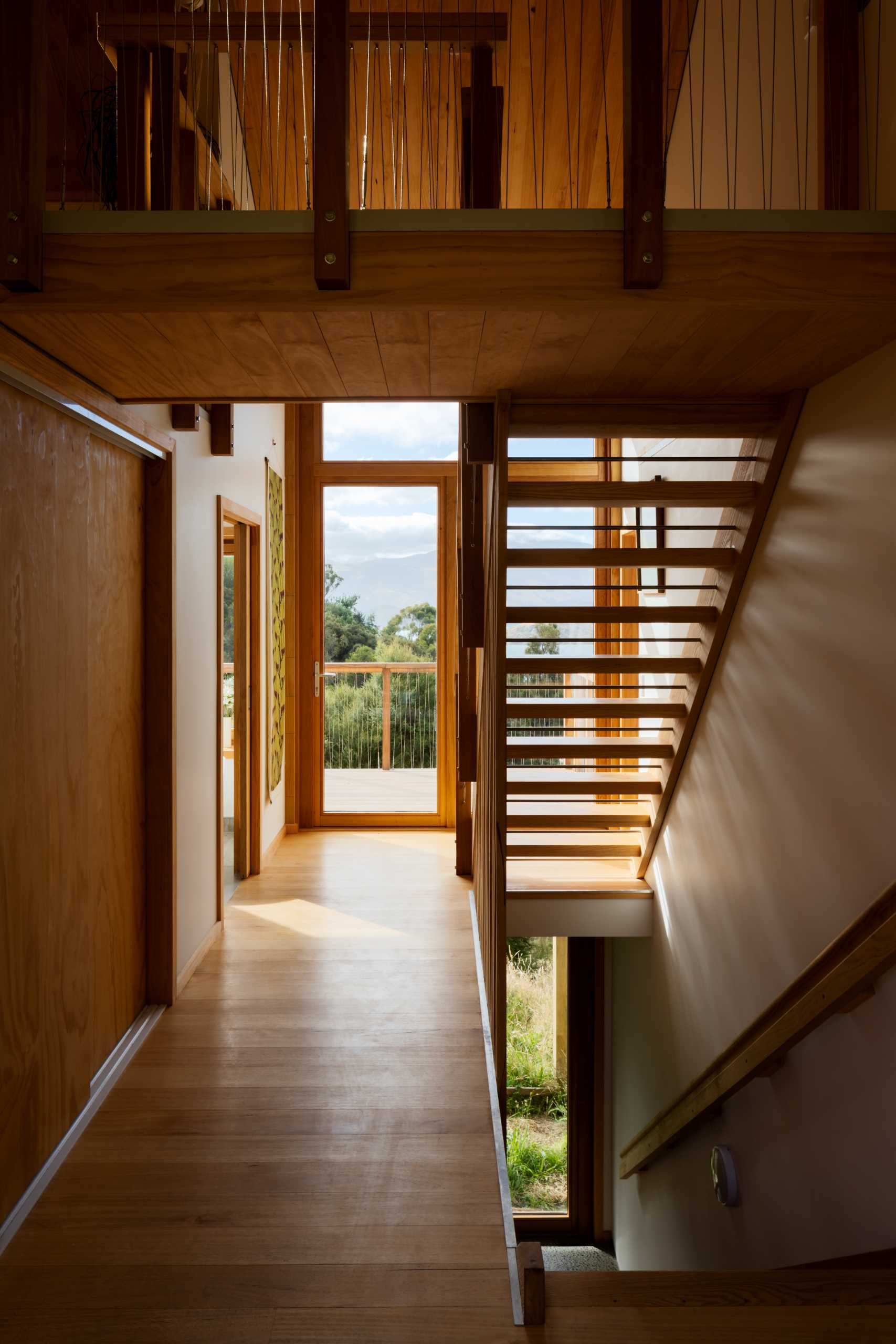 The loft has been furnished as a home office, while plants add a natural element and complement the wood interior.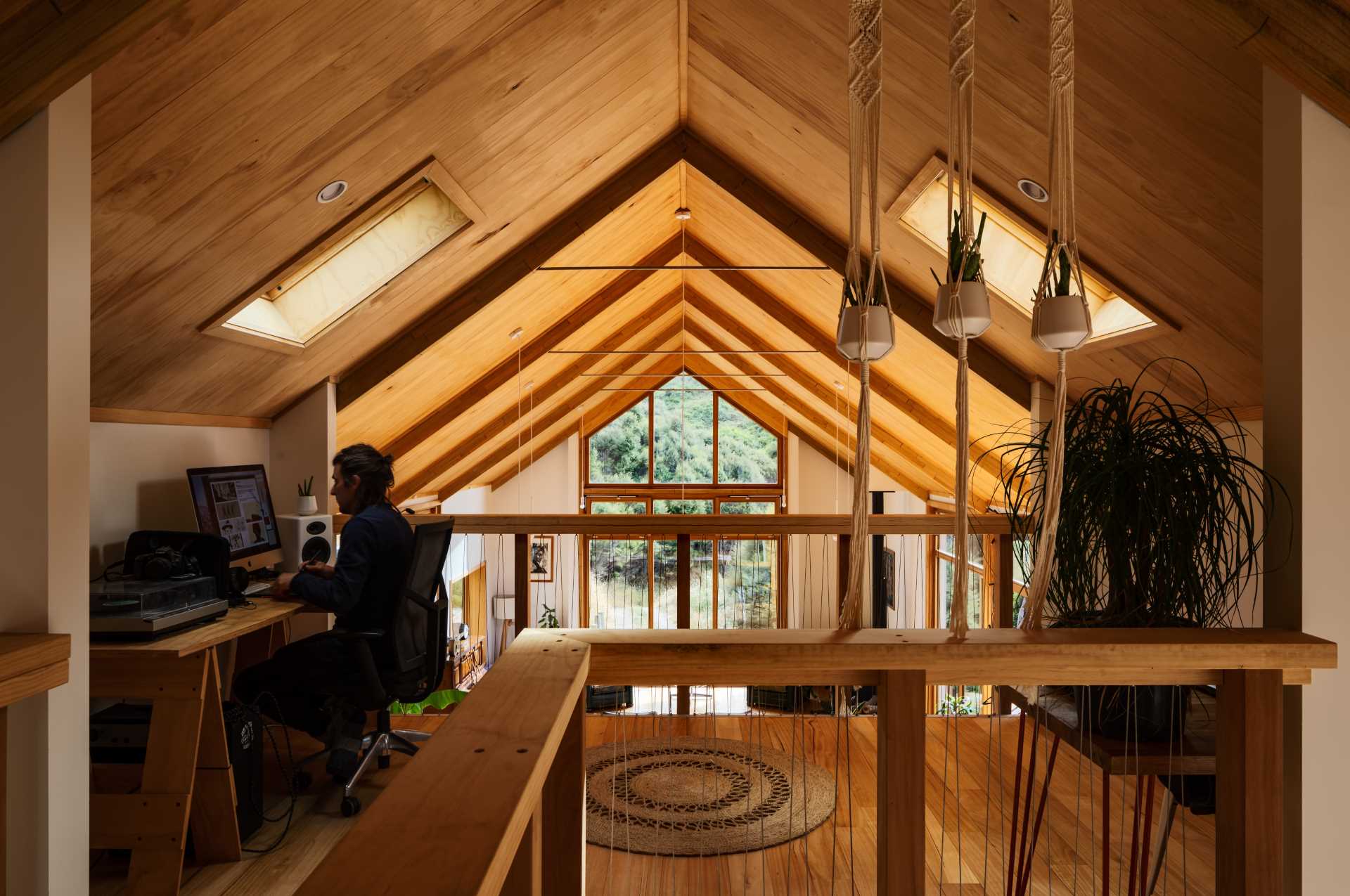 At night, the home lights up like a lantern on the hillside.