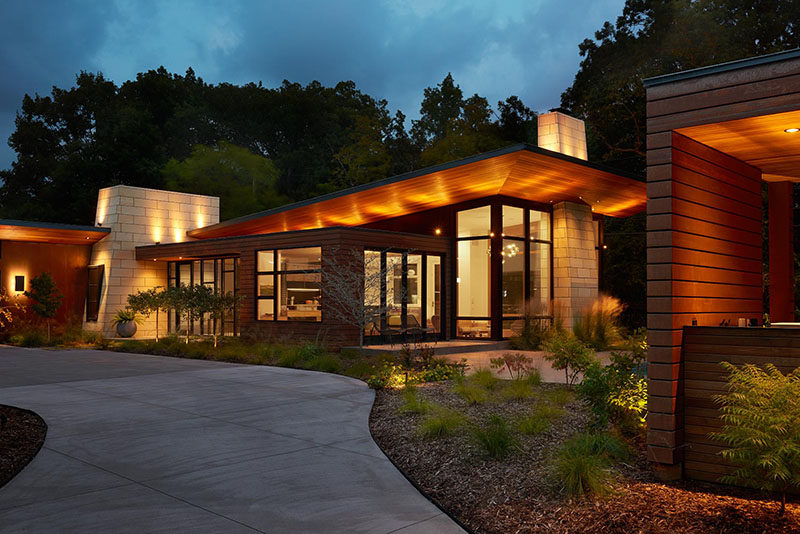 Strand Design have sent us photos of a ranch house they have completed in Minneapolis, Minnesota.
Envisioned as a modern ranch, the home sits next to a densely wooded park that creates a retreat-like feel during the summer months, while revealing the Minneapolis downtown skyline and its close proximity to the city throughout the winter season.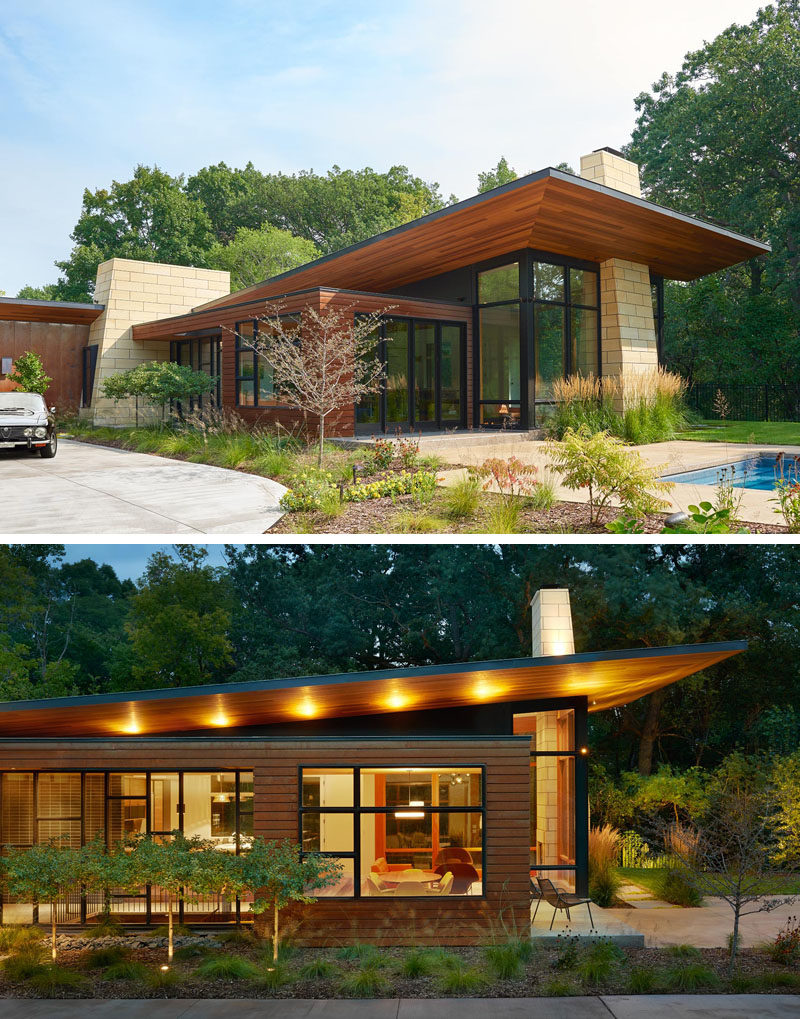 ---
The home uses a variety of key materials throughout its design, like Corten Steel wall panels, natural Cedar, ground and polished concrete and Kasota limestone.
Stepping inside, the materials from exterior of the home are also used on the interior, like in the entryway, where a floating bench is affixed to a limestone wall.
---

---
In the living room, the same limestone is used as a fireplace surround and wood framed windows let plenty of natural light in.
---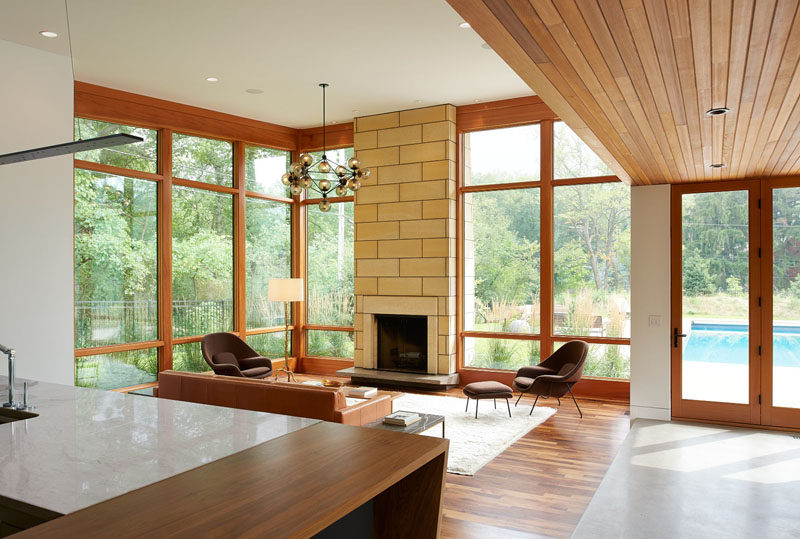 ---
Just off the living room is an outdoor space with a swimming pool, deck and cabana with an outdoor kitchen and dining area. Looking back at the house, the cantilevered roof plane shields the living spaces from the summer sun.
---

---
Back inside, and behind the living room is the kitchen that combines wood and white cabinets and counters with black elements for a sophisticated modern appearance. Off to the right of the kitchen is a dining booth with lime green and patterned banquette seating.
---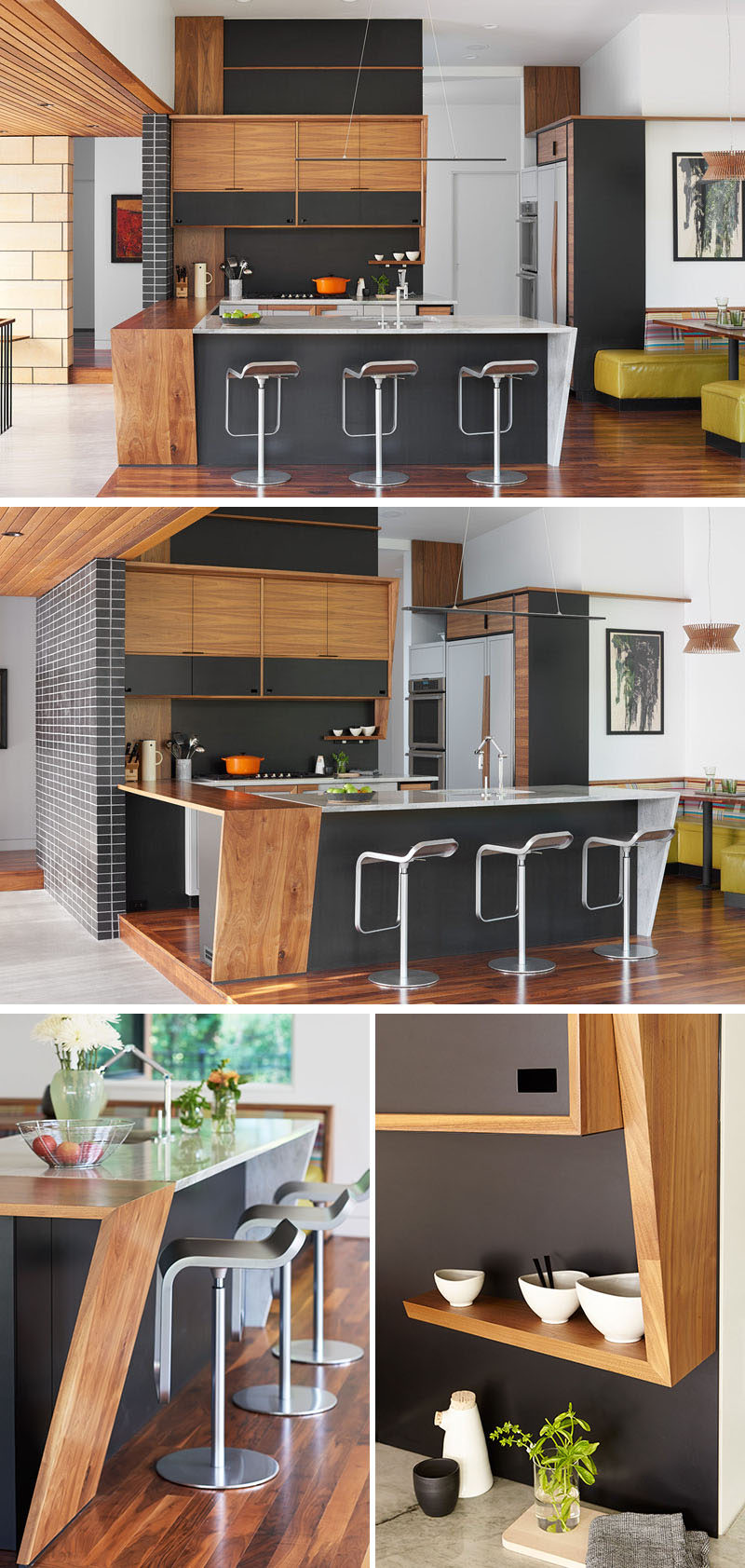 ---
On the other side of the kitchen and near the front door is the dining room. Wood cabinetry ties in with the wood ceiling and wood dining table.
---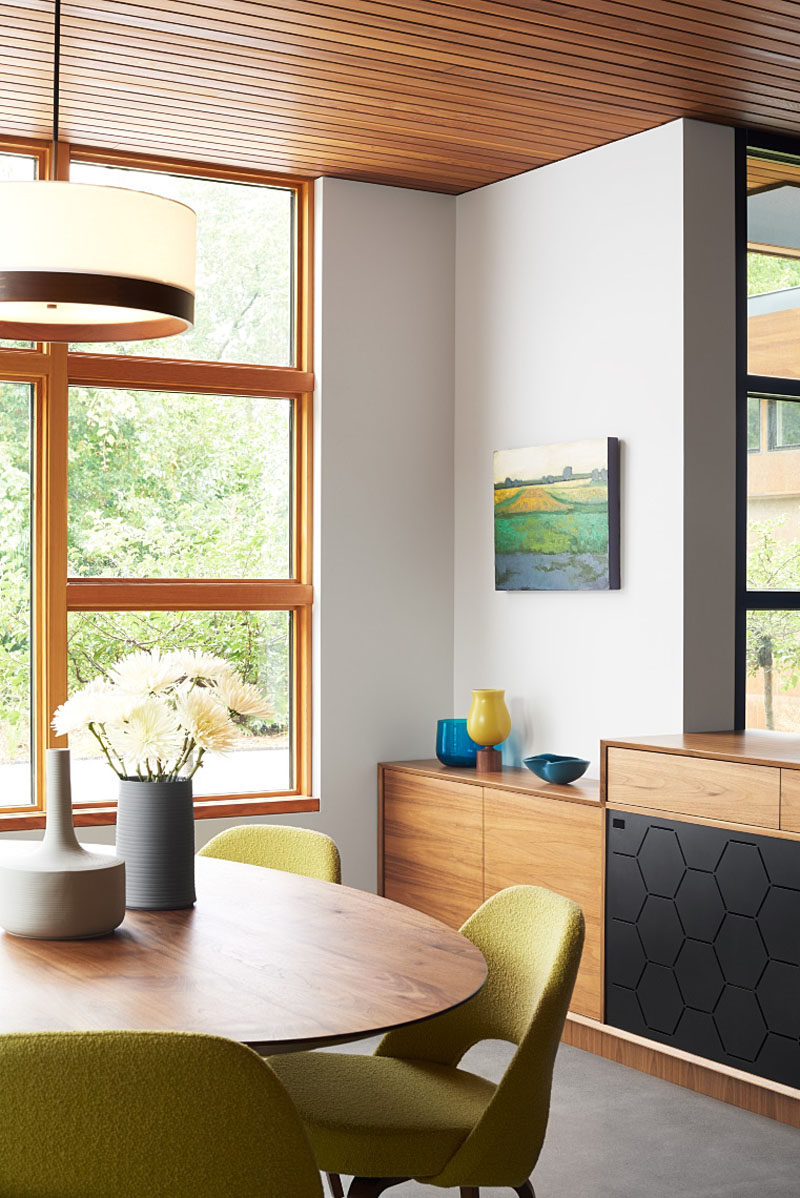 ---
The wood cabinetry in the dining room somewhat hides the stairs that lead down to the basement, where there's an open storage space and wine cellar.
---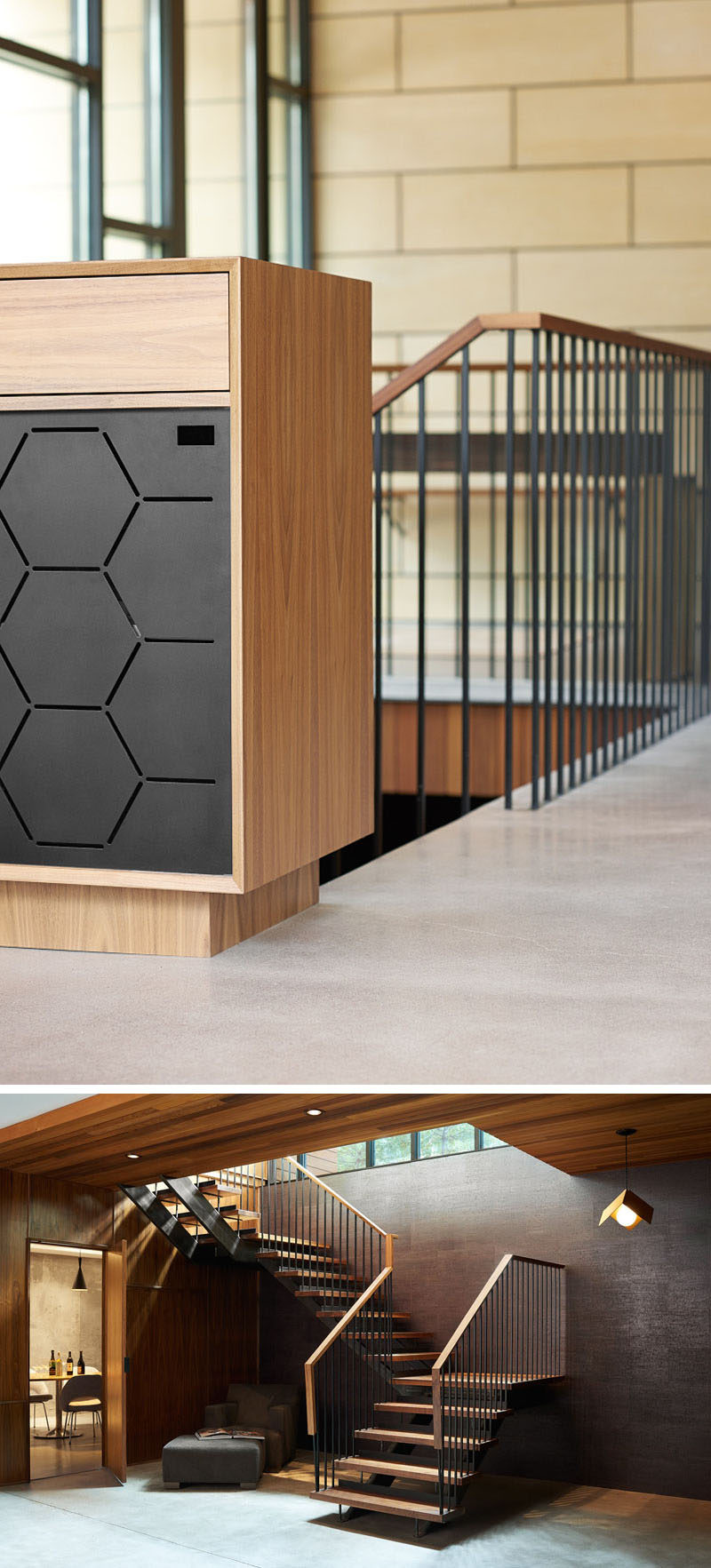 ---
Heading back upstairs, there's a home office suitable for two people with views of the surrounding parkland.
---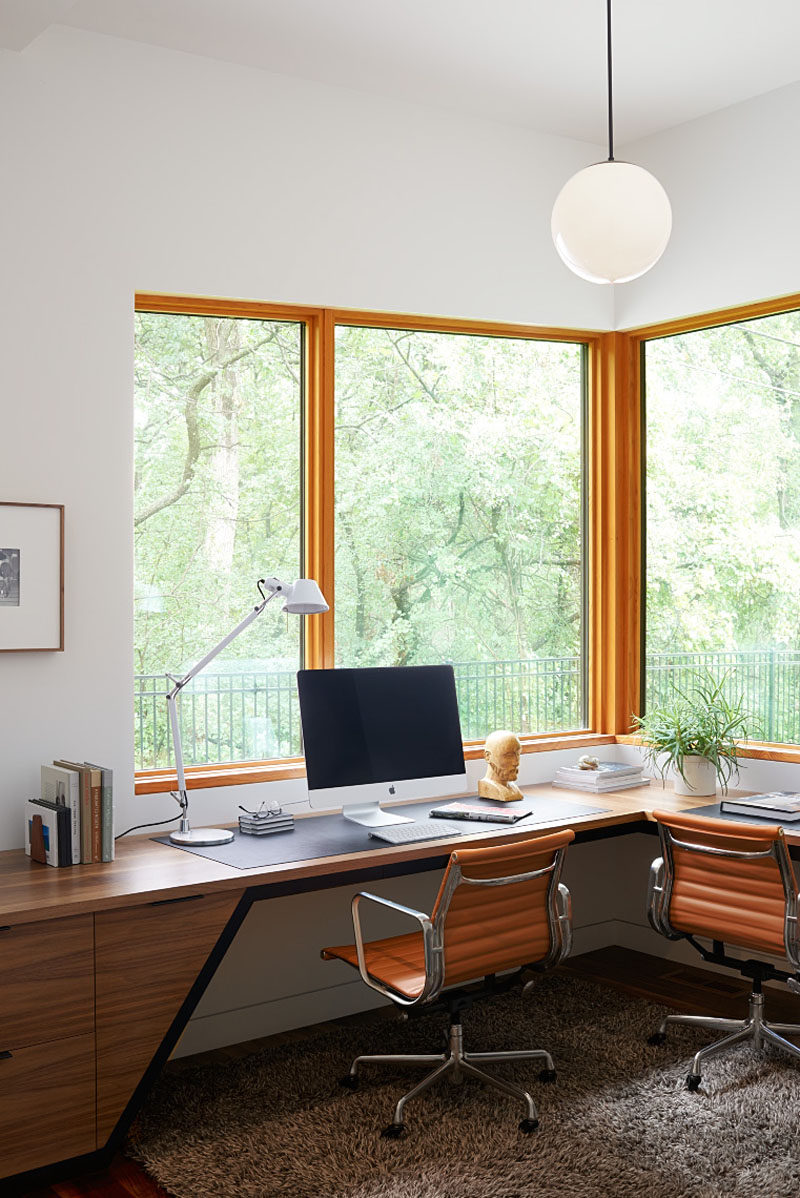 ---
The bedroom has large windows that become the focal point in the room as the wood frames of the windows break up the mostly white room.
---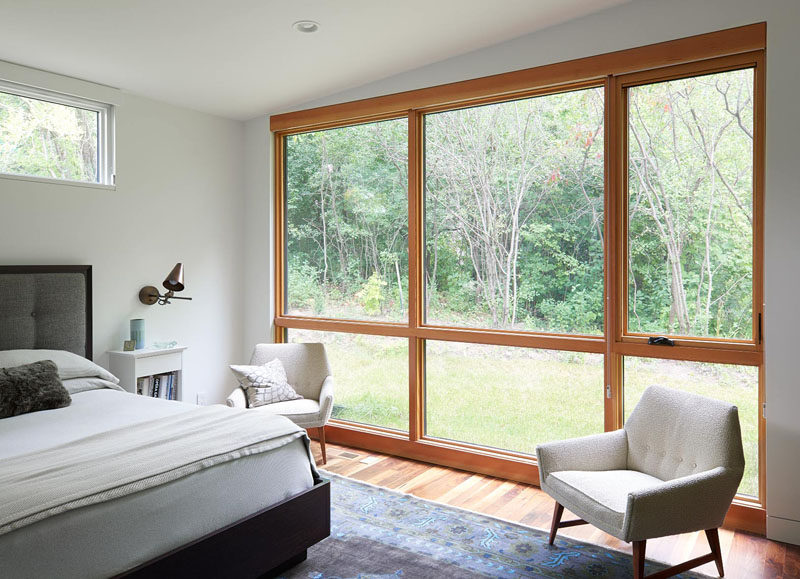 ---
In the master bathroom, a dark wood-framed mirror sits above the vanity with dual sinks and a stone counter.
---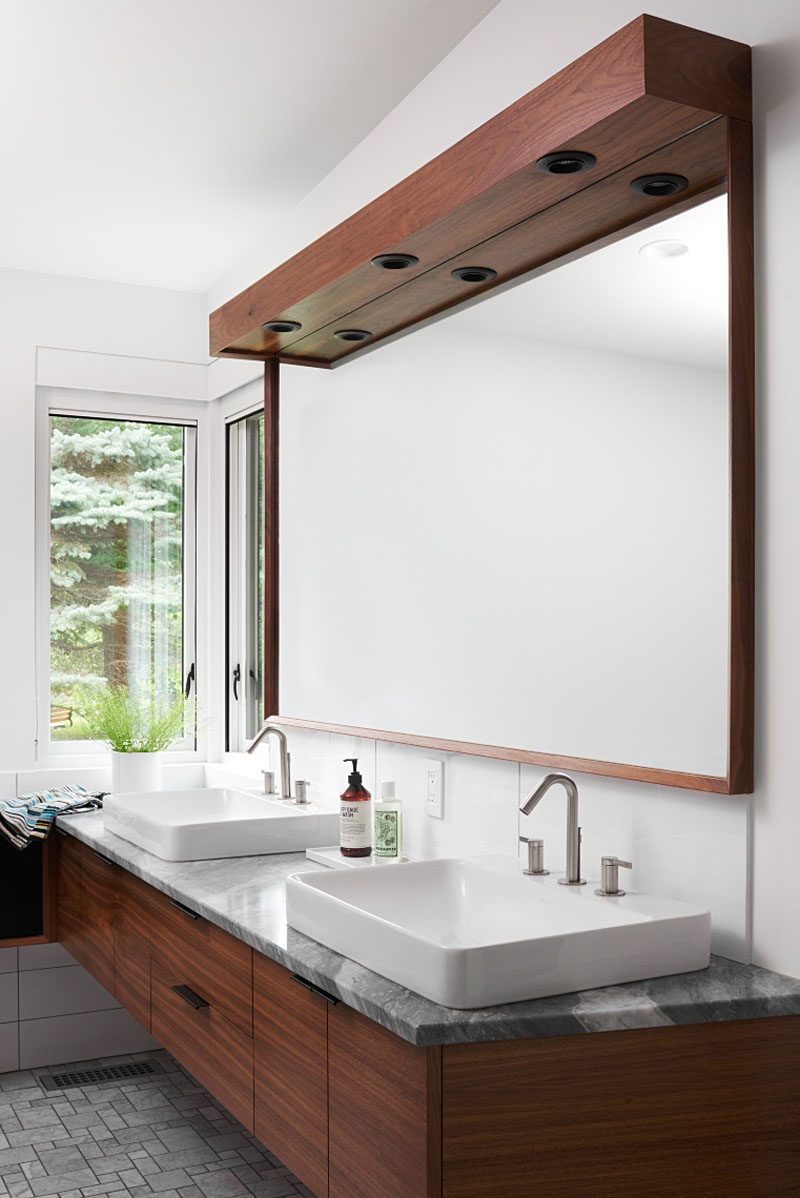 ---
In the powder room, a few brass accents and a tall mirror brighten up the small space.
---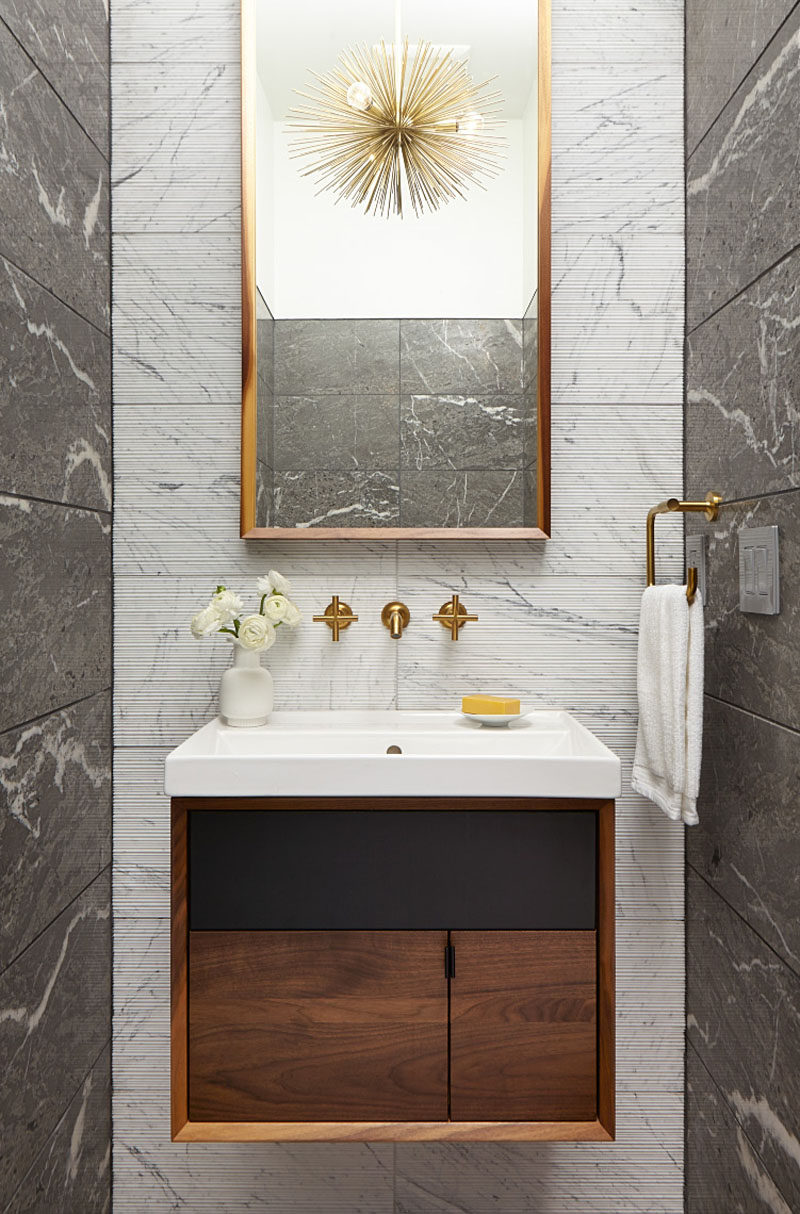 ---