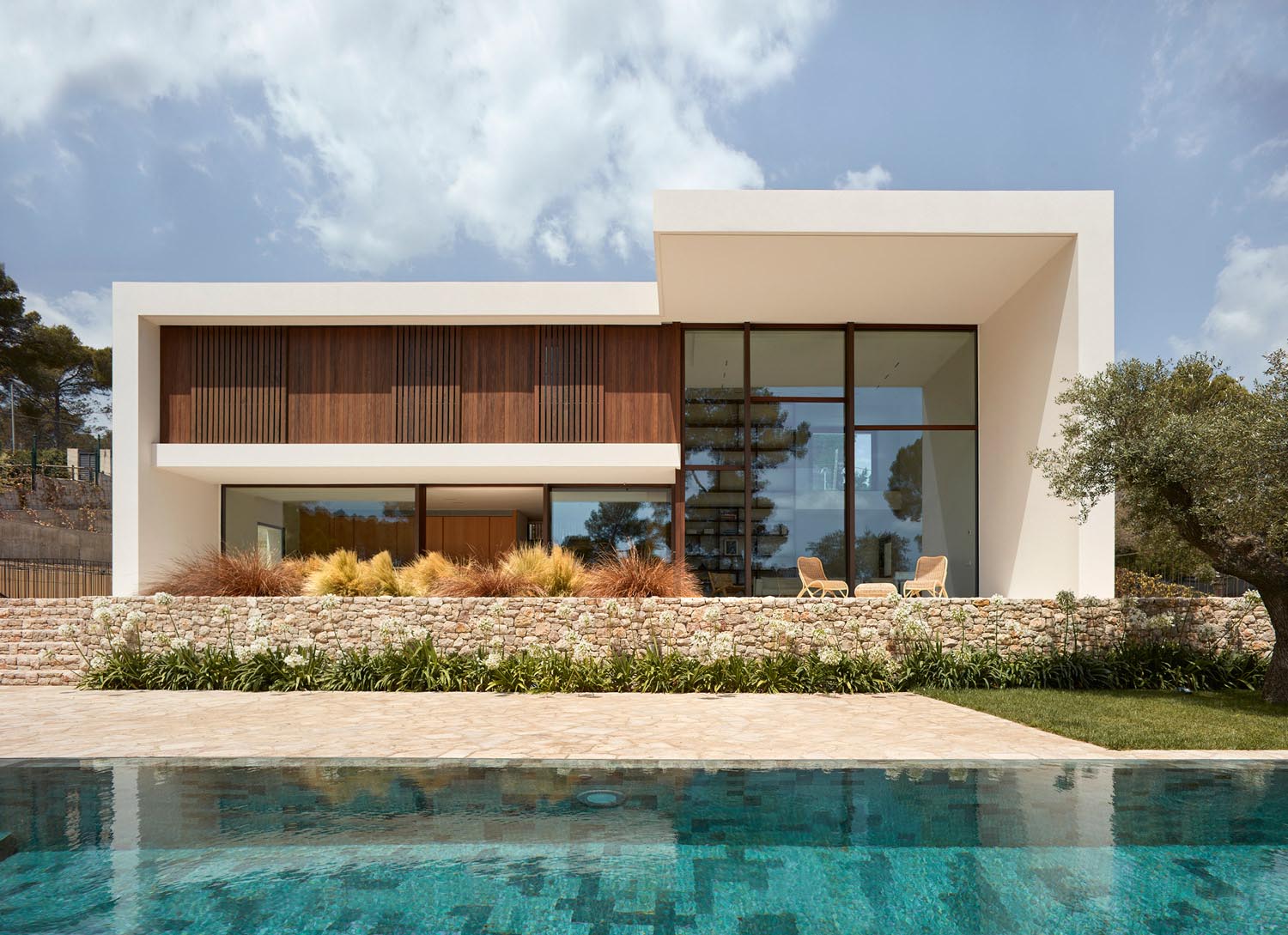 Ramón Esteve Estudio has recently completed a modern house in a small town near Barcelona, Spain.
Located on a very steep slope with an abundance of pine, oak, and olive trees, the home acts as a shelter for its owners, a place where they can withdraw from the hustle and bustle of the city and its hectic daily life.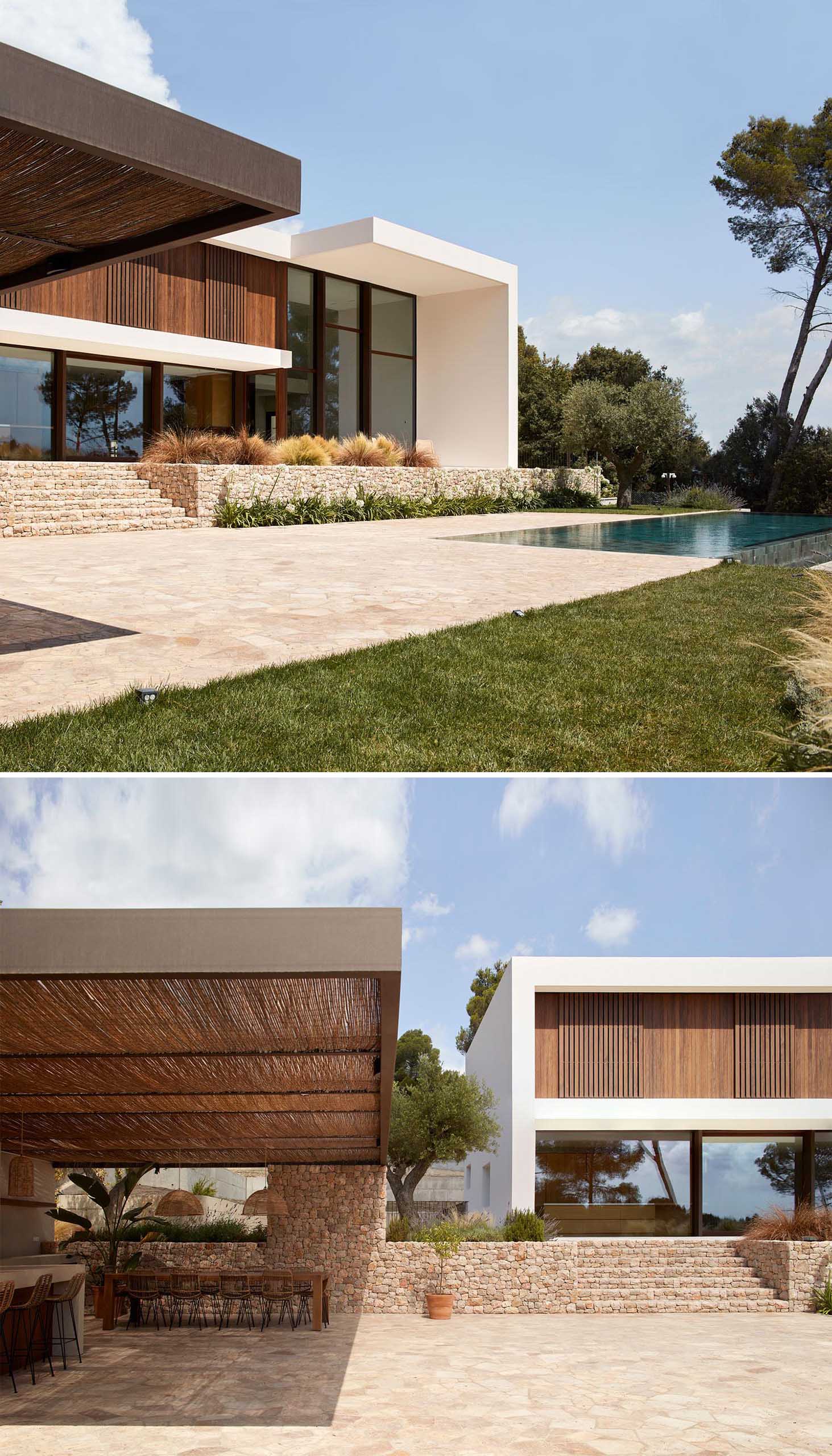 Heavy external concrete walls serve as a protective shell from the access road and the neighboring houses, while one side of the home is opened to the slope and the forest.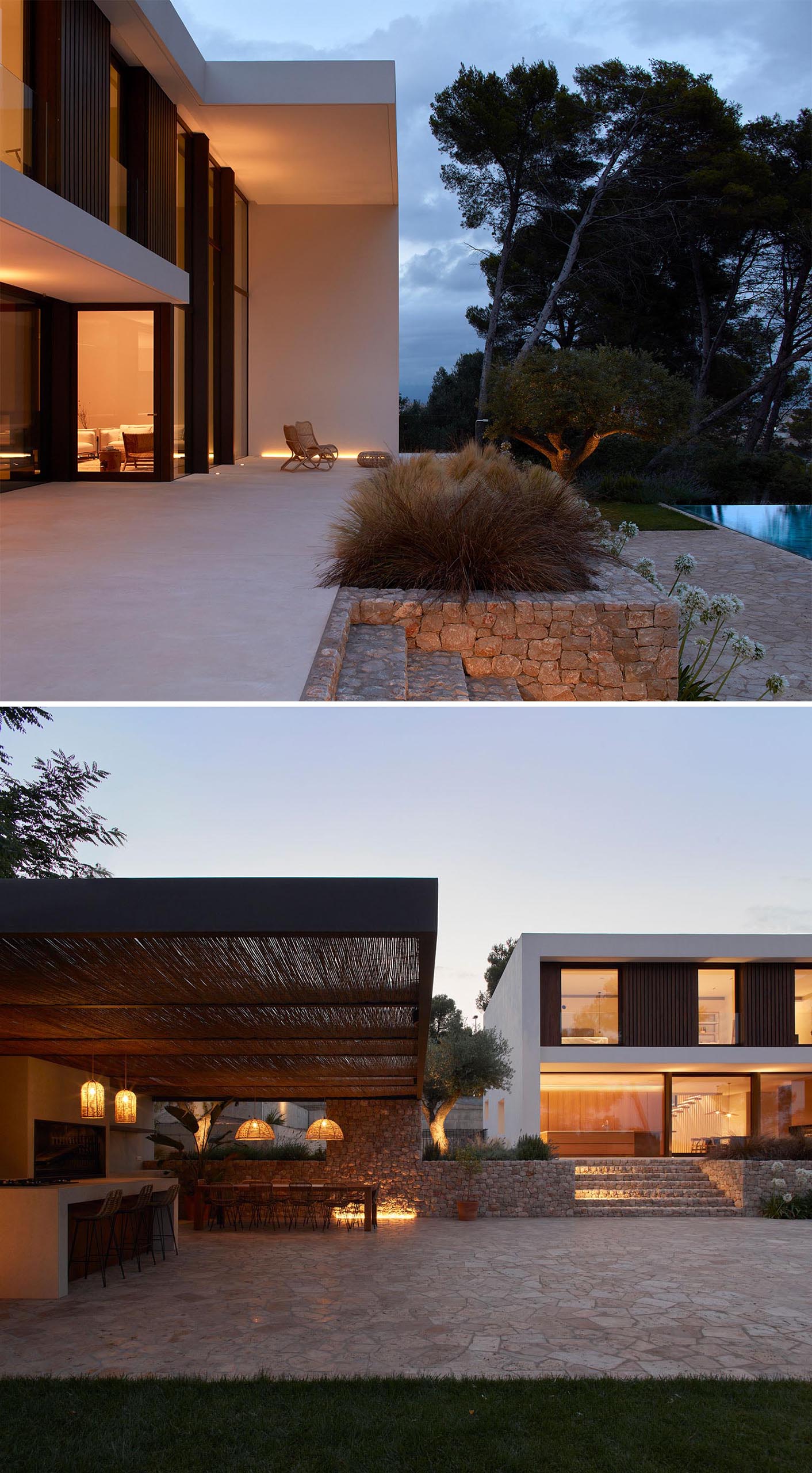 The landscaped yard includes an infinity-edge pool, a shaded barbecue, an outdoor dining area, a play area, and gardens.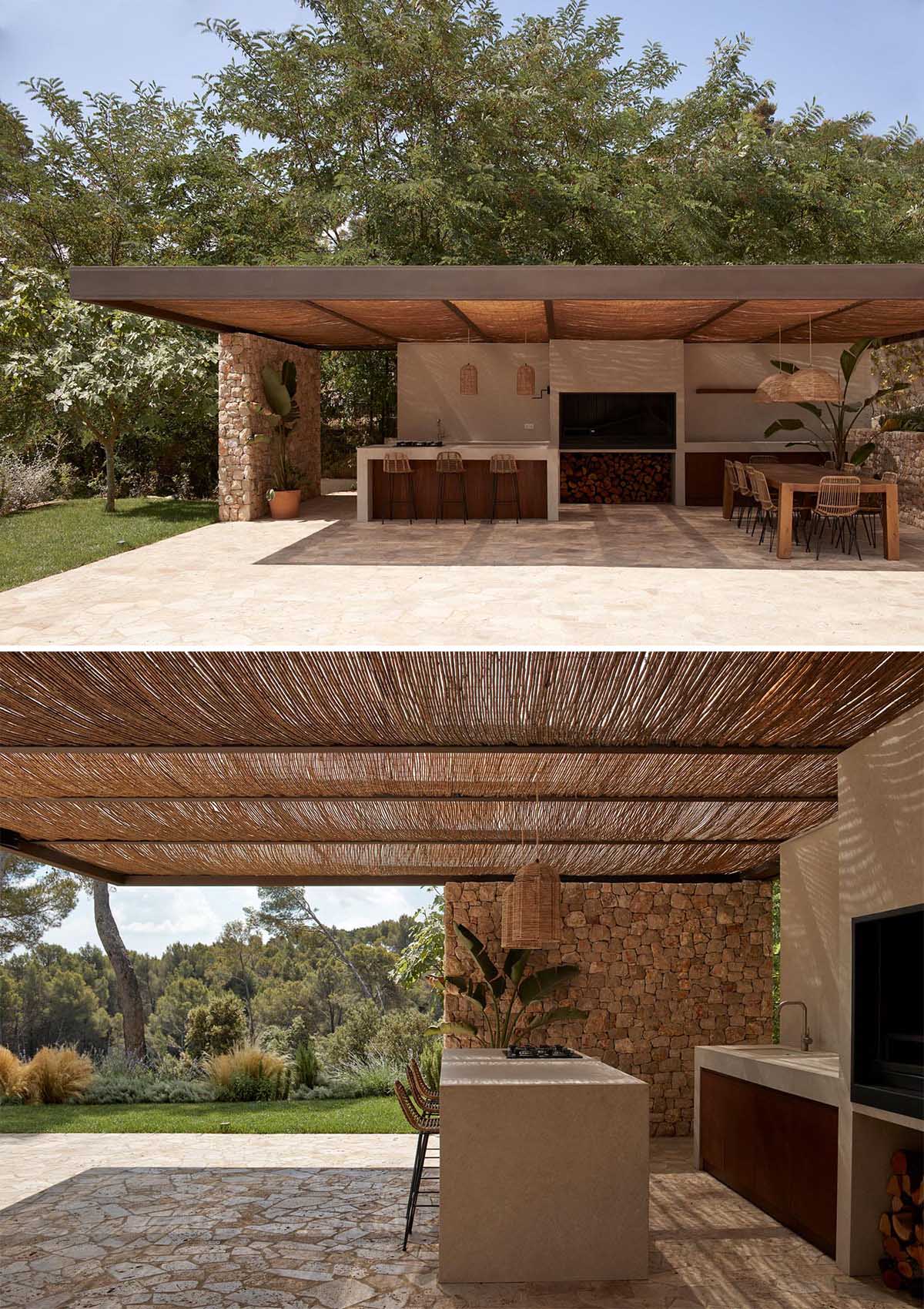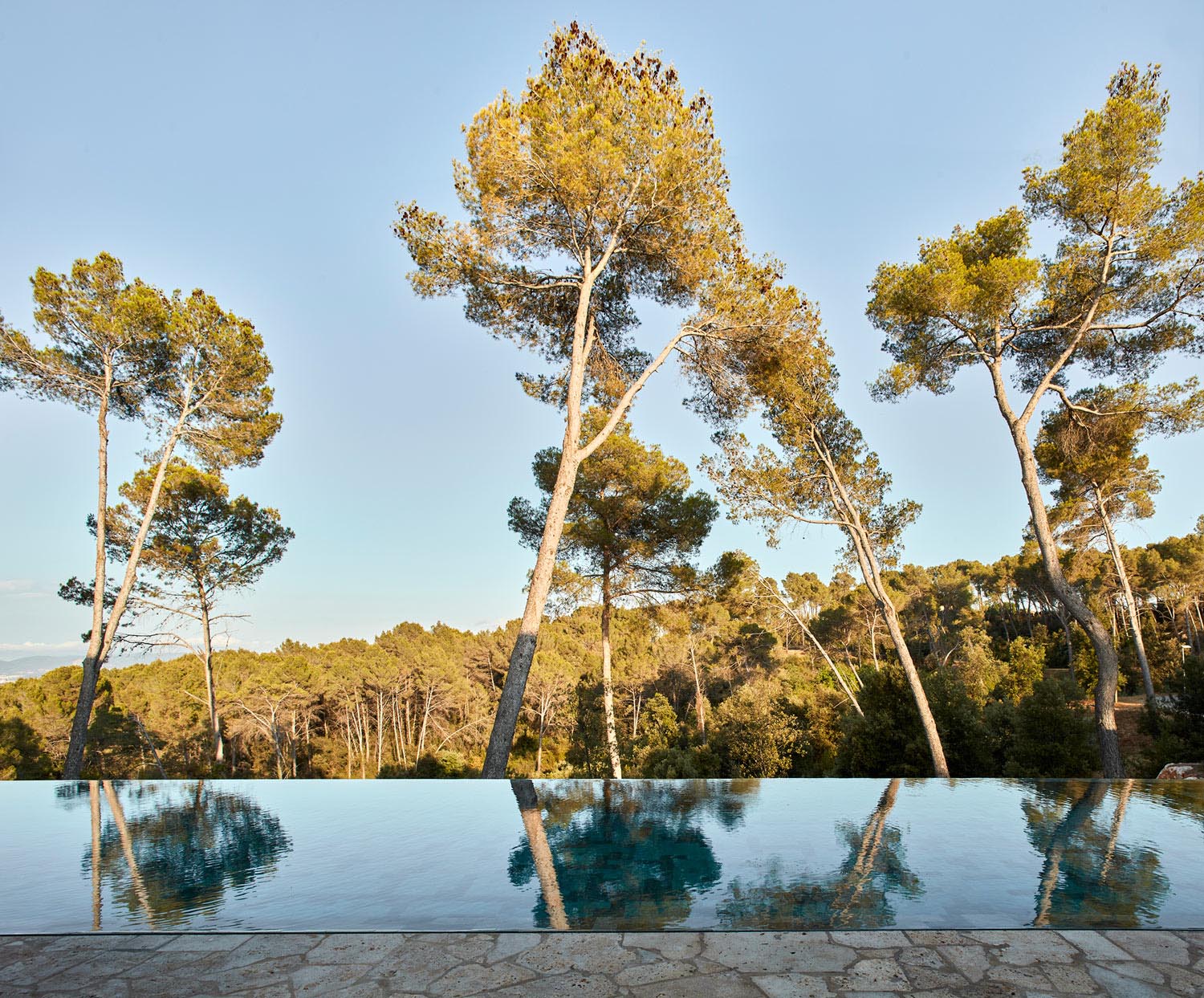 The materials chosen for the house help to integrate it into the landscape. The concrete walls have an off-white
color, similar to the local stone, while the wood and the weathering steel featured on the outside of the house recalls the trees.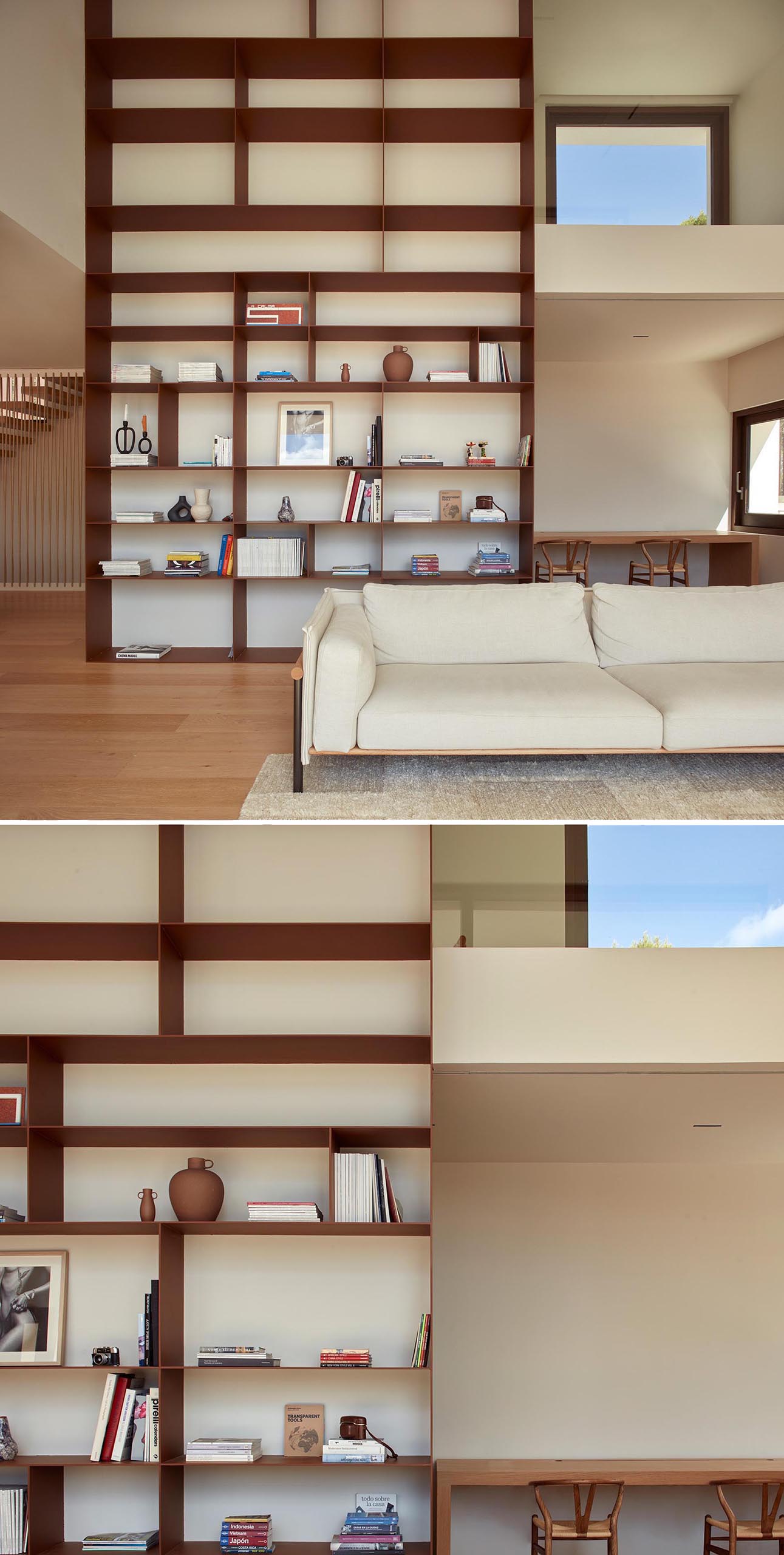 Inside the home, the wood chosen is lighter, bringing a sense of warmth into the house.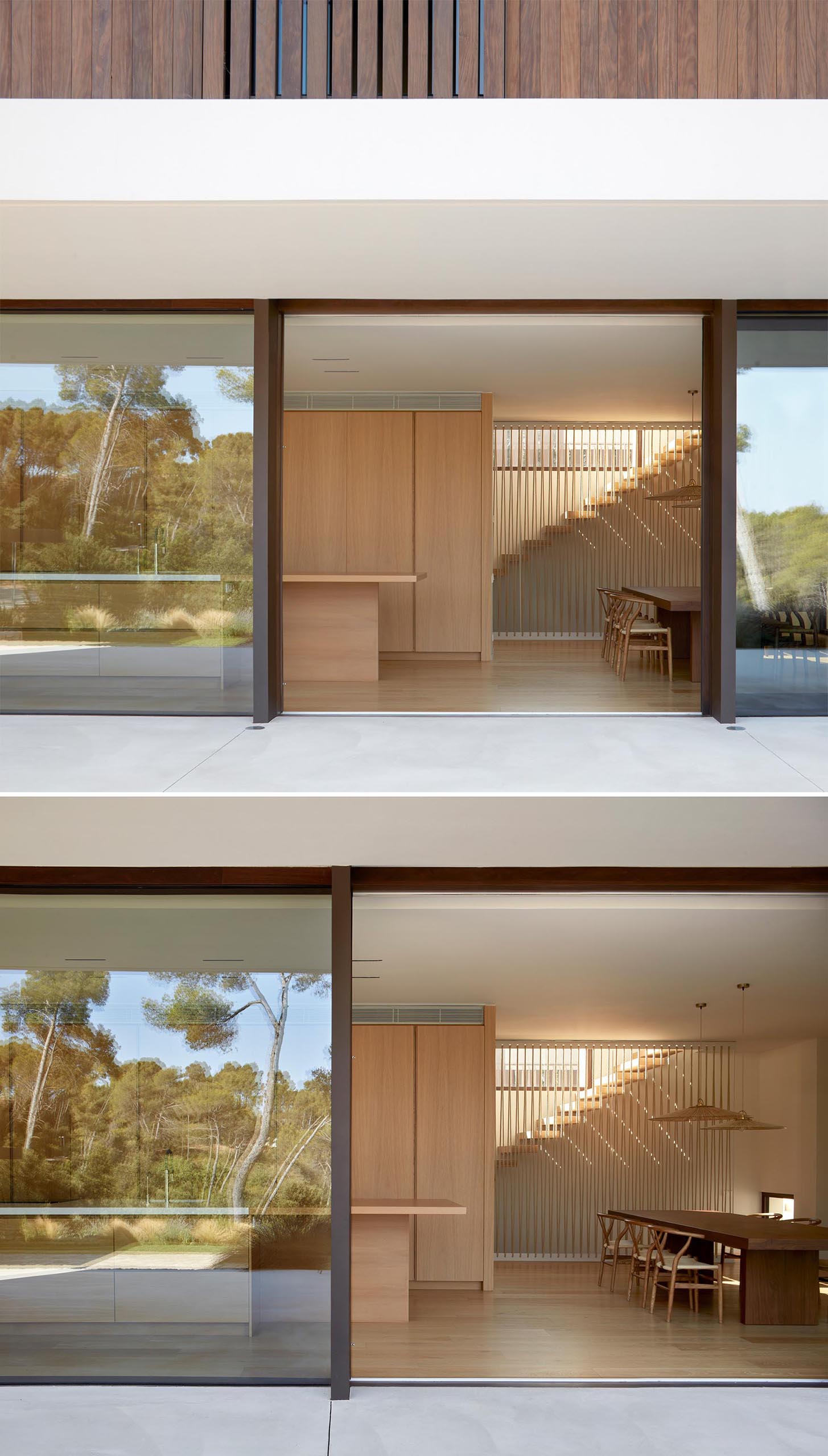 The double-height living room is dominated by a large bookcase and separated from the dining room by a double-sided fireplace.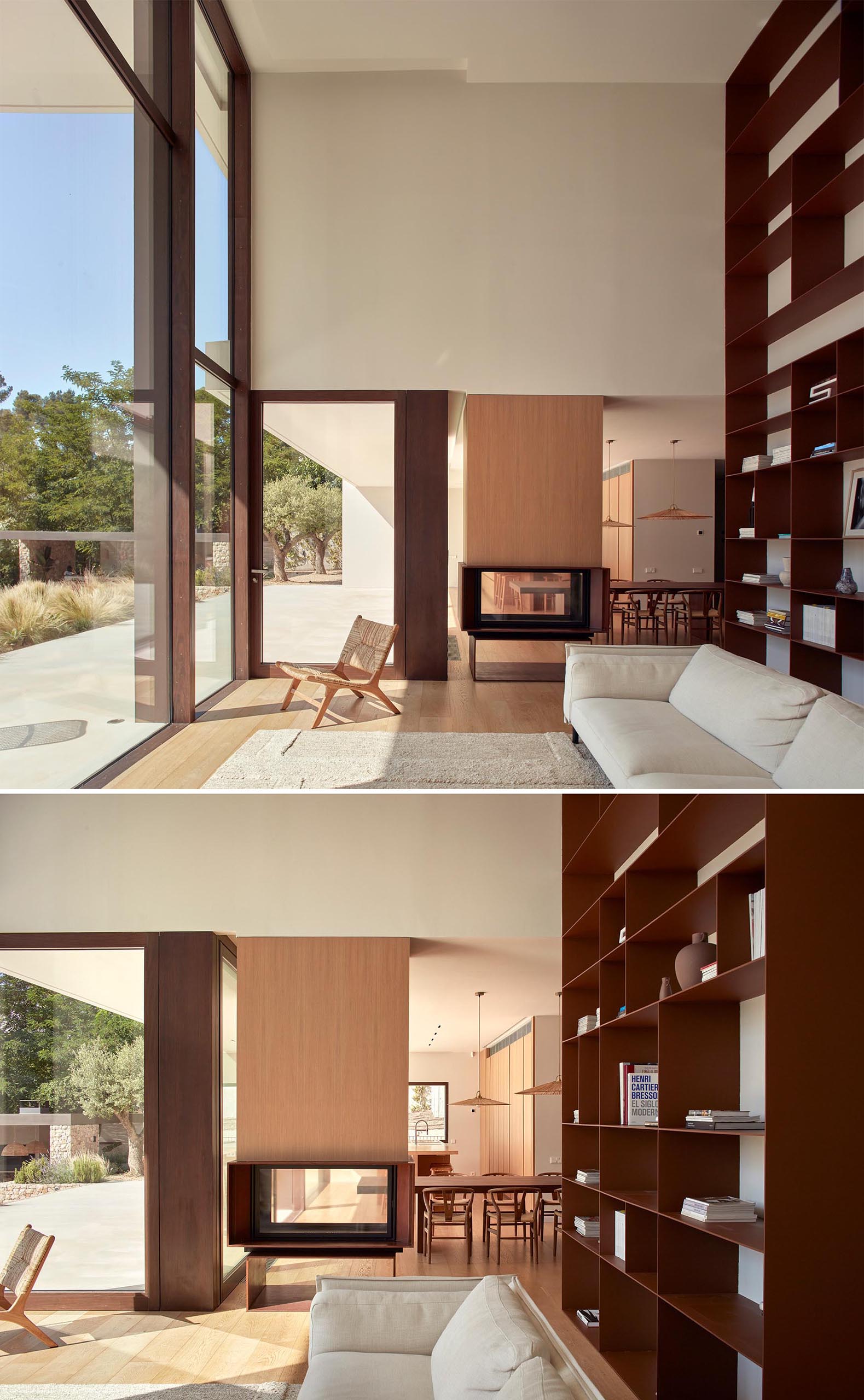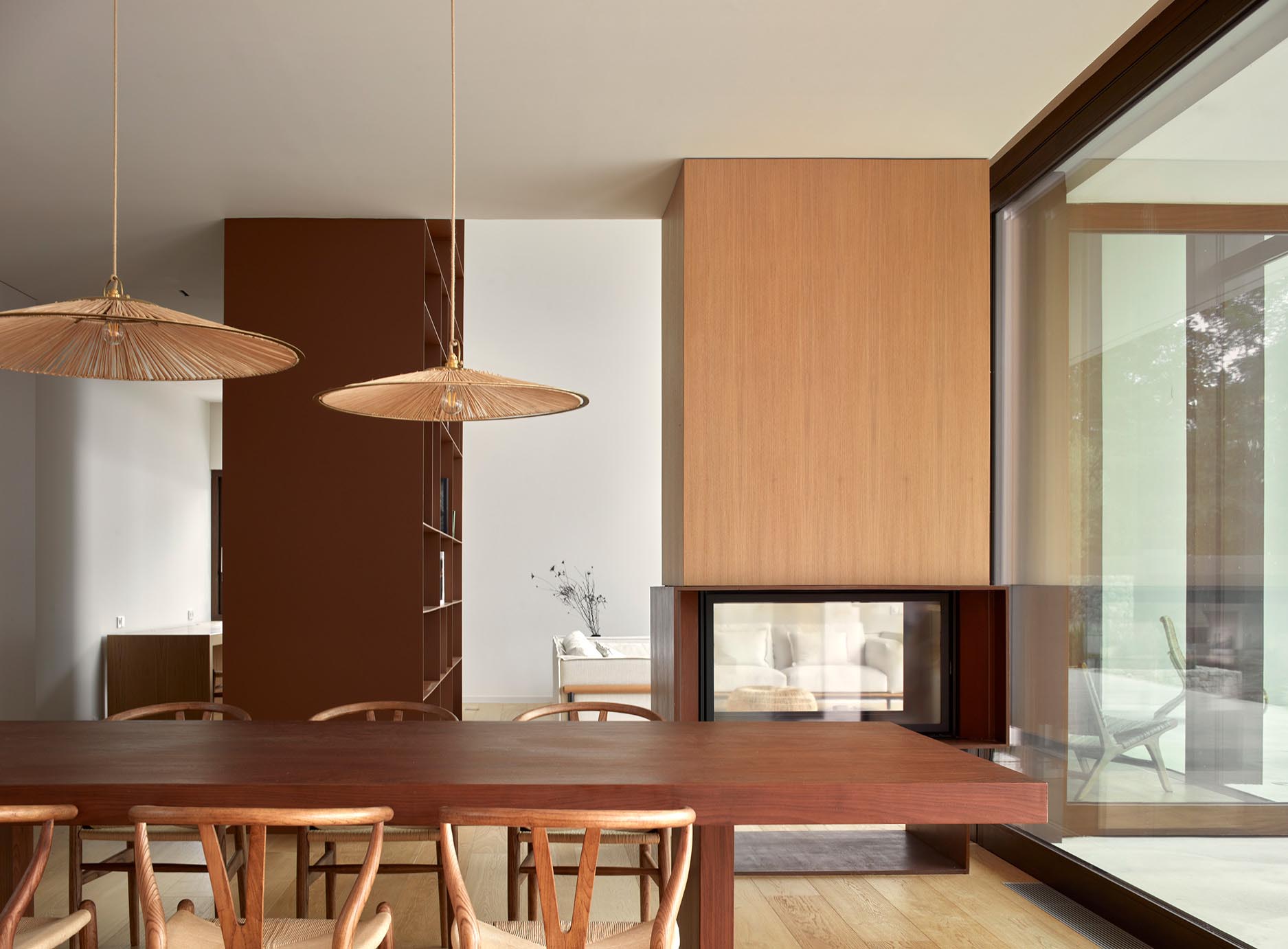 The bedrooms are on the first floor, where the sunlight and the views are controlled by sliding louvered shutters.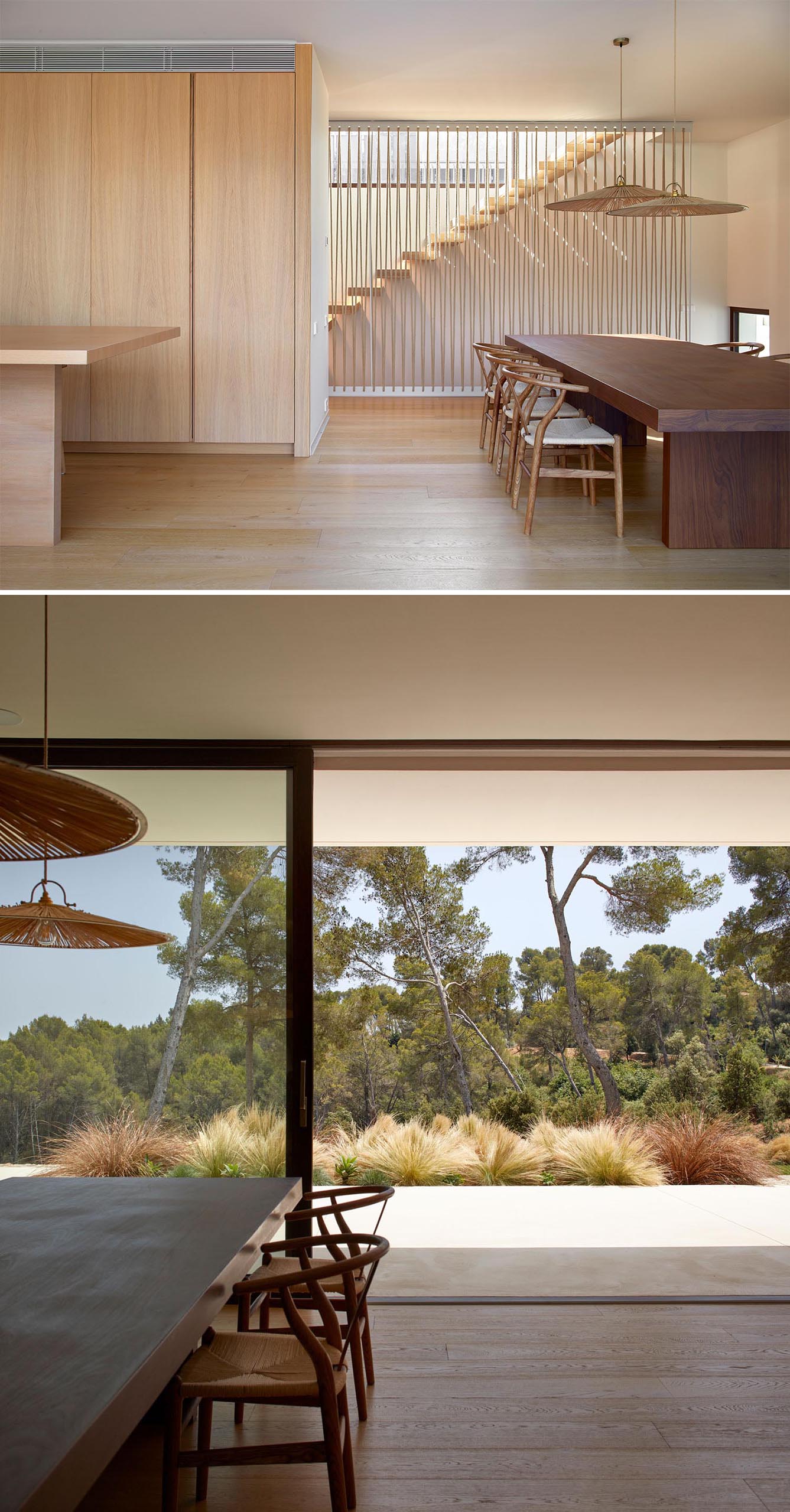 Photography: Mariela Apollonio | Architect: Ramón Esteve | Project Team: Estefanía Pérez, Jacobo Mompó, Anna Boscà, María Parra, Fran Palomo / Building Engineer: Emilio Pérez, Carolina Tarazona / Partners: Juan Pedro Jimenez Monteagudo, David Gimeno Asensio, Vicente García García | Construction: Salichs Construccio