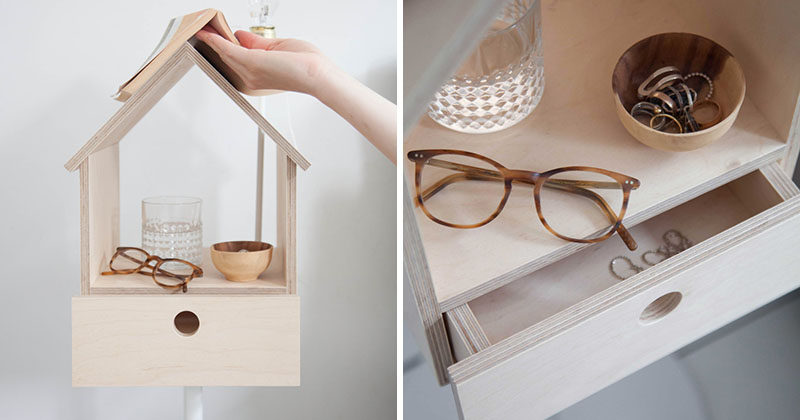 Designed with multi-functionality in mind, the Birdhouse Cabinet by Lianne Siebring of Siebring & Zoetmulder Design Products, is a light fixture, book marker, and storage solution all in one simple furniture piece.
The Birdhouse Cabinet, made from a birch plywood body, coated white metal stand, and brass light fitting give the Birdhouse Cabinet a minimalist look that's both playful and sophisticated.
In the living room, the convenient holding station and light fixture make the Birdhouse Cabinet an ideal side table perfect for having next to you while you're curled up on the couch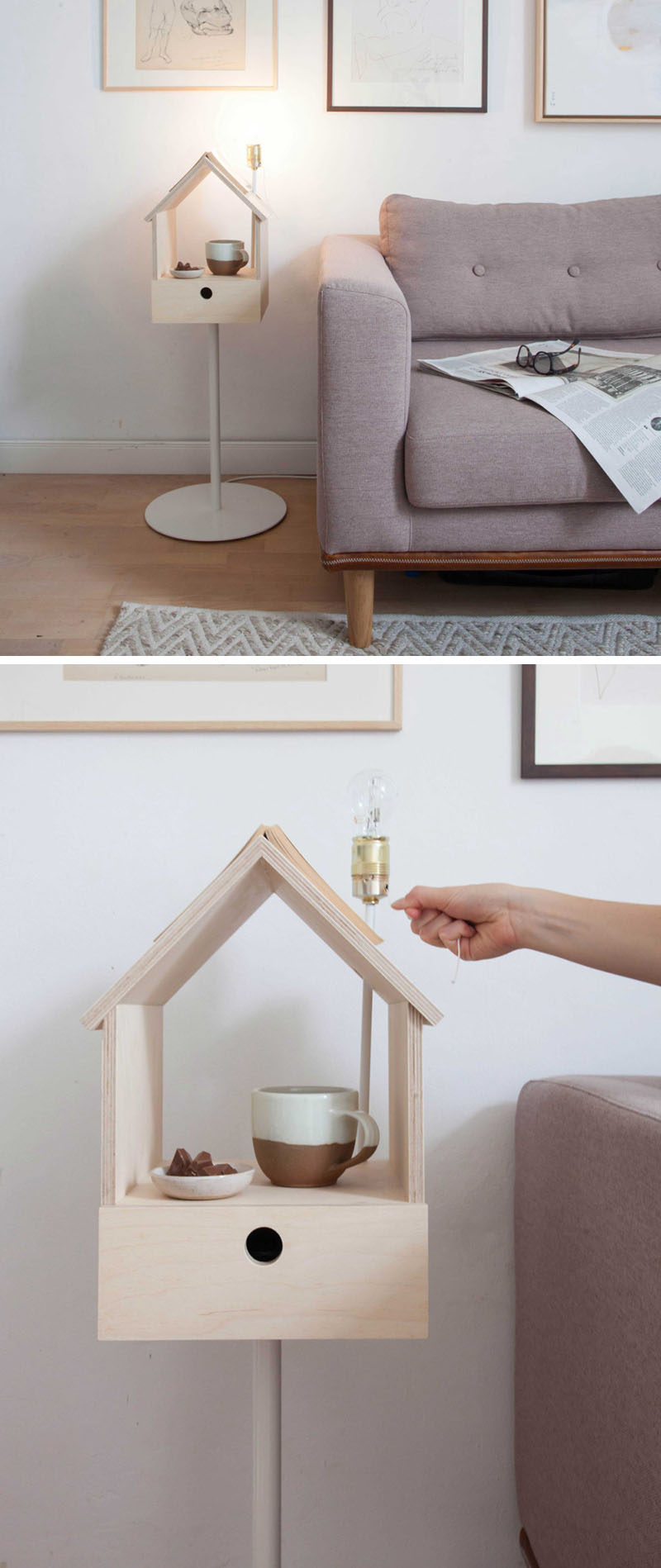 ---
In the bedroom, the Birdhouse Cabinet makes for the perfect bedside table and keeps all of your bedtime essentials right at hand, including your book, glass of water, and bedside lamp.
---