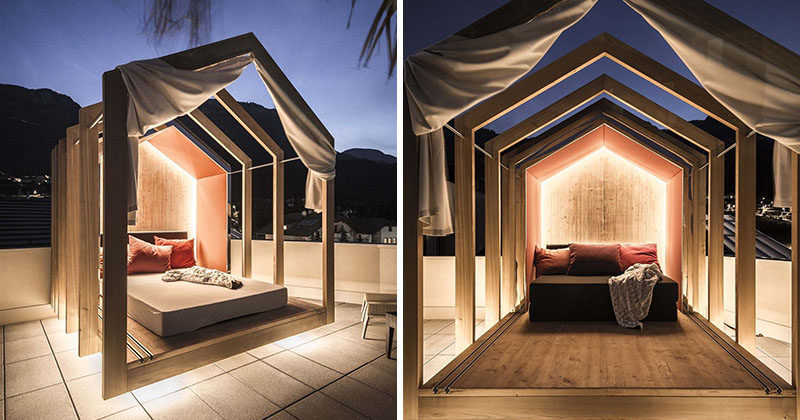 As part of the renovation for Hotel Panorama in Kaltern, Italy, design firm noa* network of architecture, created a rooftop cabana.
The cabana or outdoor bedroom is located on the terrace of room 701, that allows the hotel guests to sleep under the stars if they wish.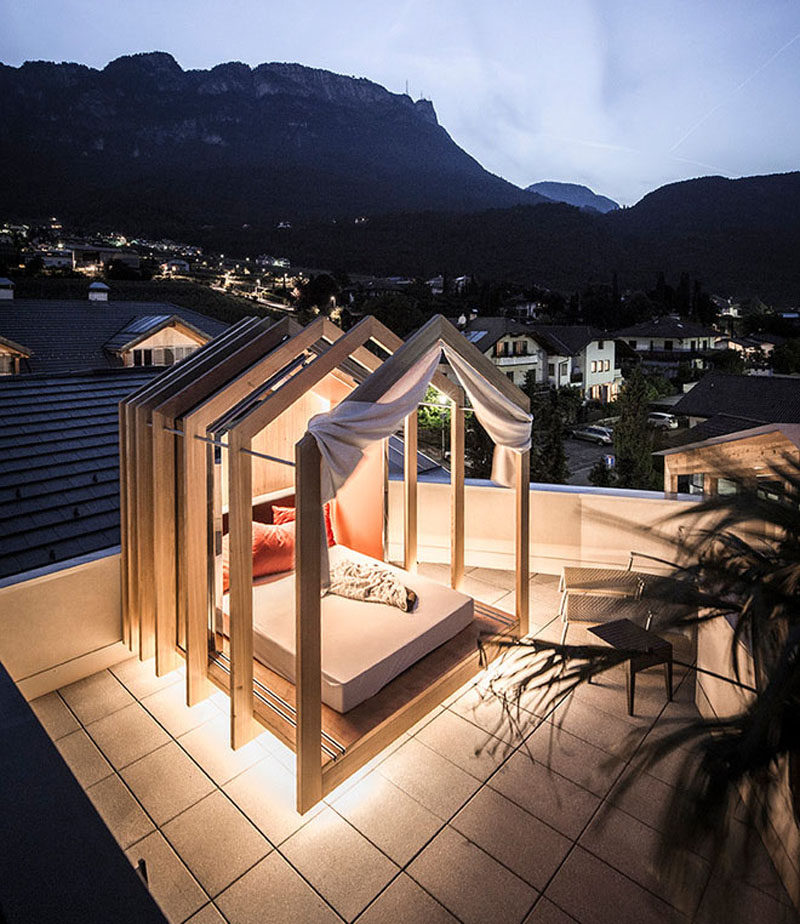 ---
The cabana, which has been designed as an extendable structure, has seven wooden frames that make up a pitched roof and a sliding inner wall. The inner wall, which is mirrored on the exterior, can extend out to create a more private space, or it can retract to be almost completely open. There's also a curtain that can be closed, should you wish to have a door.
---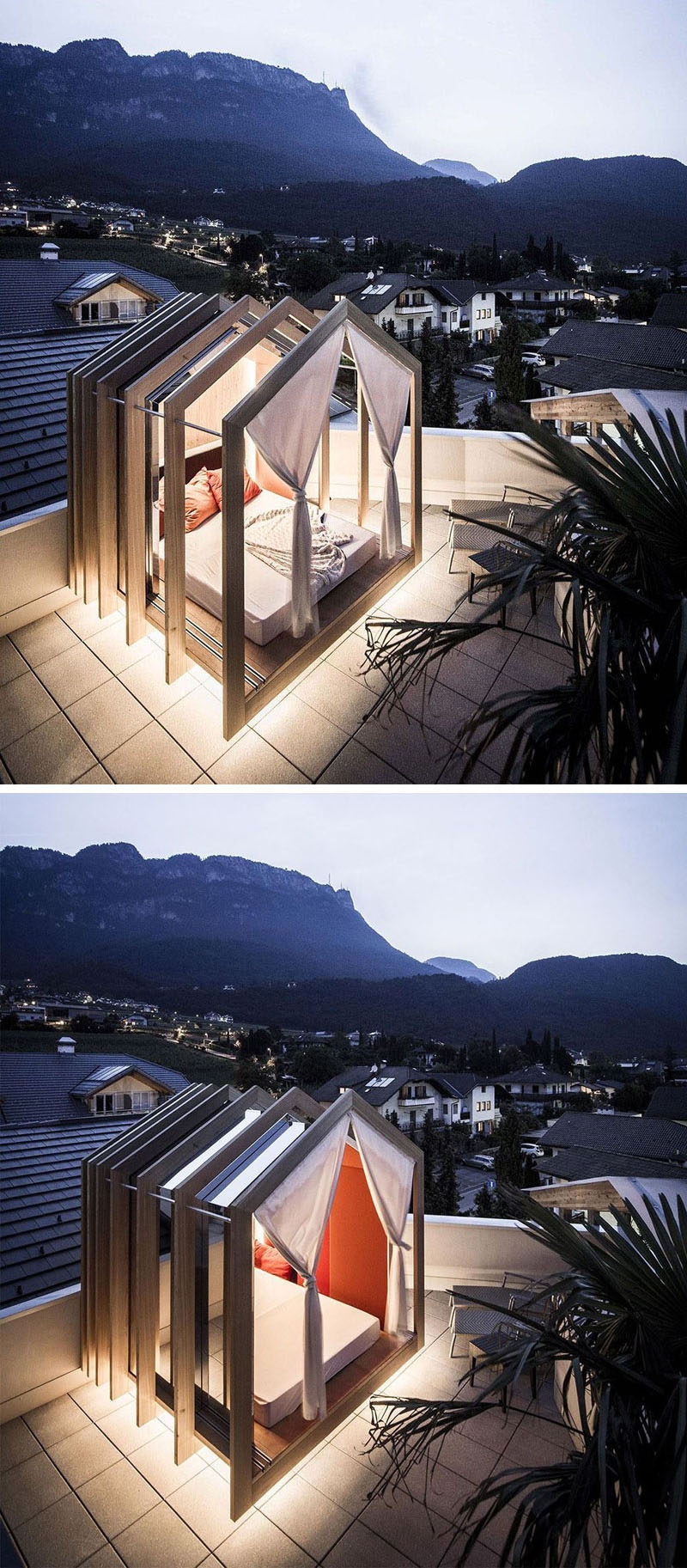 ---
Hidden lighting underneath the cabana provides a soft glow on the terrace, and for lighting within the cabana, it is incorporated into the back wall.
---