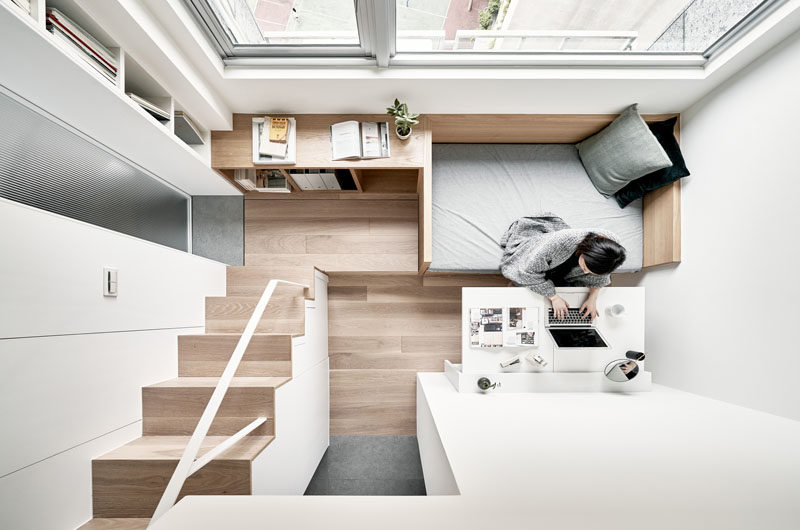 Interior design firm A Little Design, has recently completed the renovation of a small 189 square foot (17.6m2) apartment in Taipei, Taiwan.
Stepping inside, there's an entryway that looks towards the kitchen, and a closet hidden behind large plain white doors.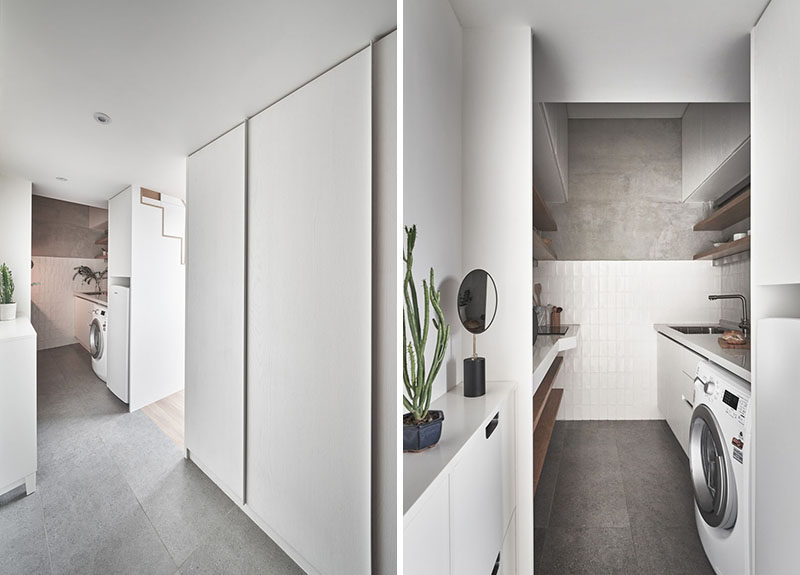 ---
In the kitchen, there's a side with the fridge, sink, washer/dryer, and storage. On the opposite wall, there's a small electric stove and open wood shelving.
---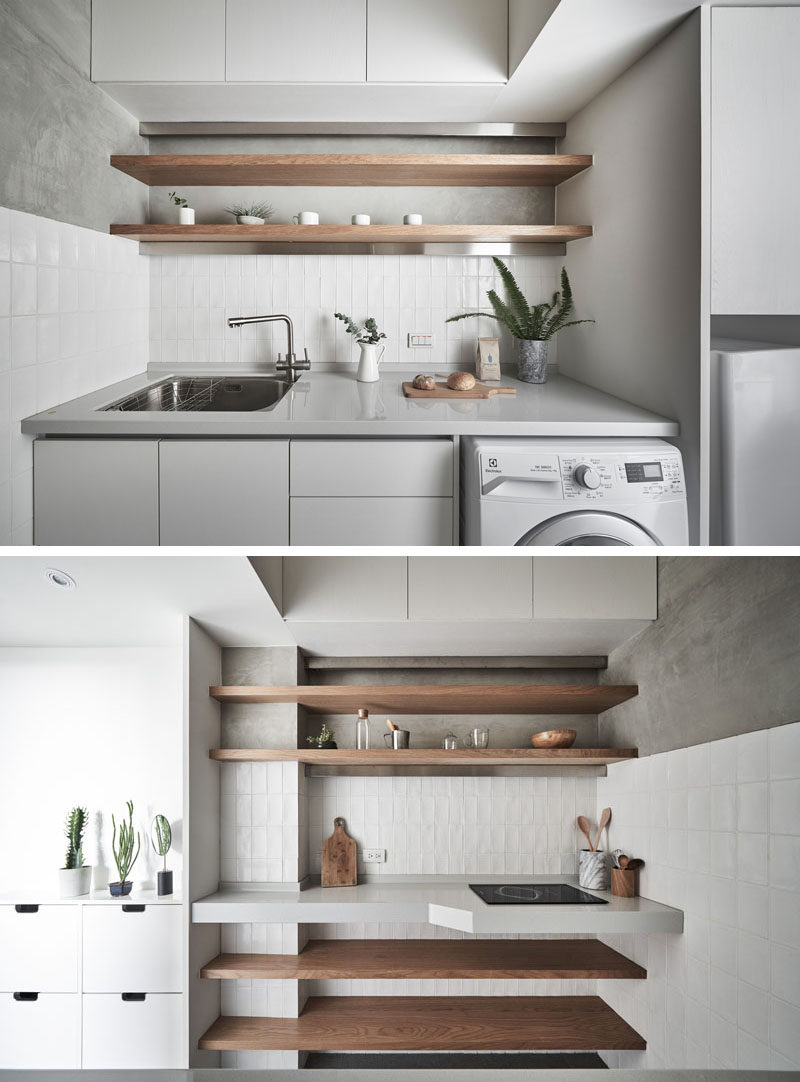 ---
Around the corner from the kitchen is the living room, that has a couch which can also be used as a guest bed, and a wall unit that opens to a desk or dining table.
---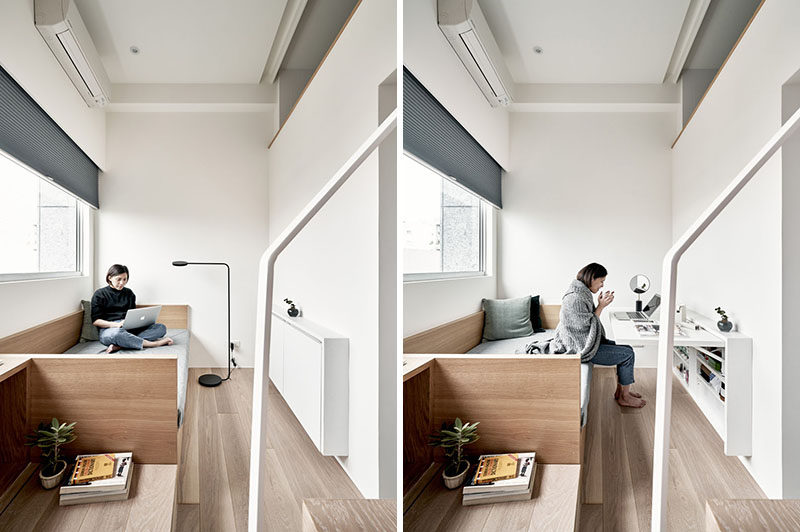 ---
Storage is hidden throughout the apartment, like cupboards above the door to the bathroom, and underneath the stairs.
---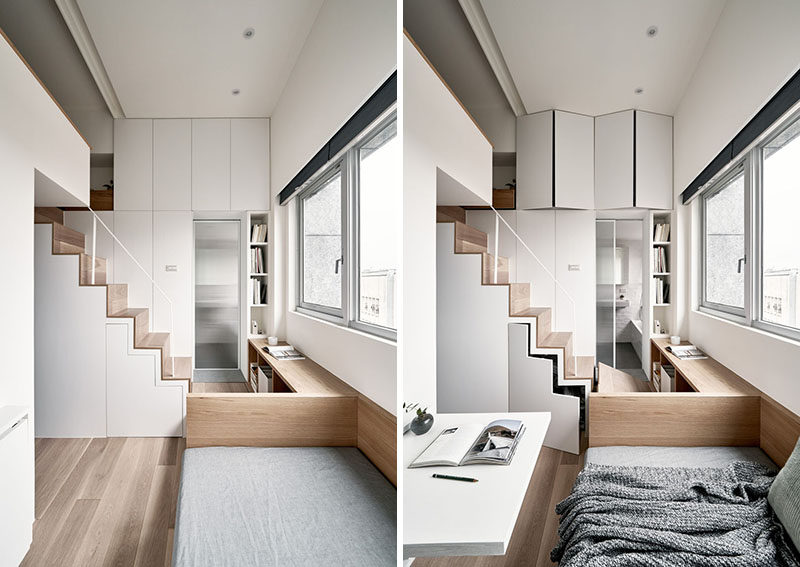 ---
In the bathroom, there's a bath/shower combo on one side of the vanity, and on the other is the toilet and some open shelving. By using white walls on the walls, it helps to keep the small space bright, making it feel larger than it is.
---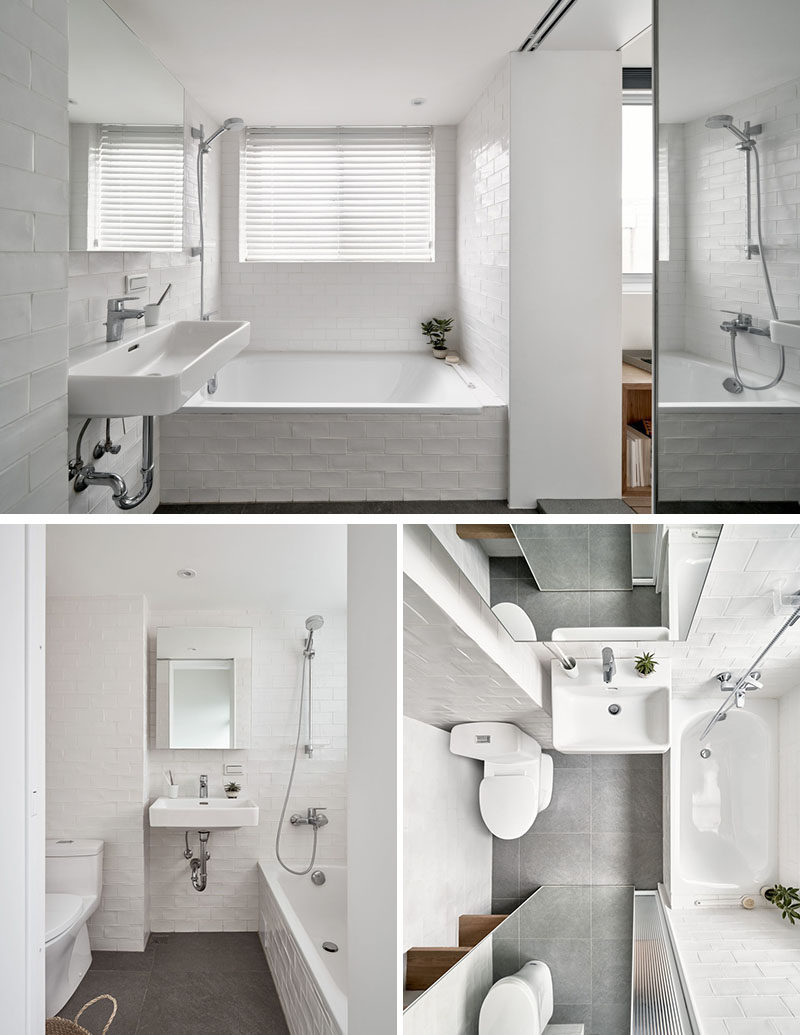 ---
Simple wood stairs with a white handrail lead up to the loft bedroom.
---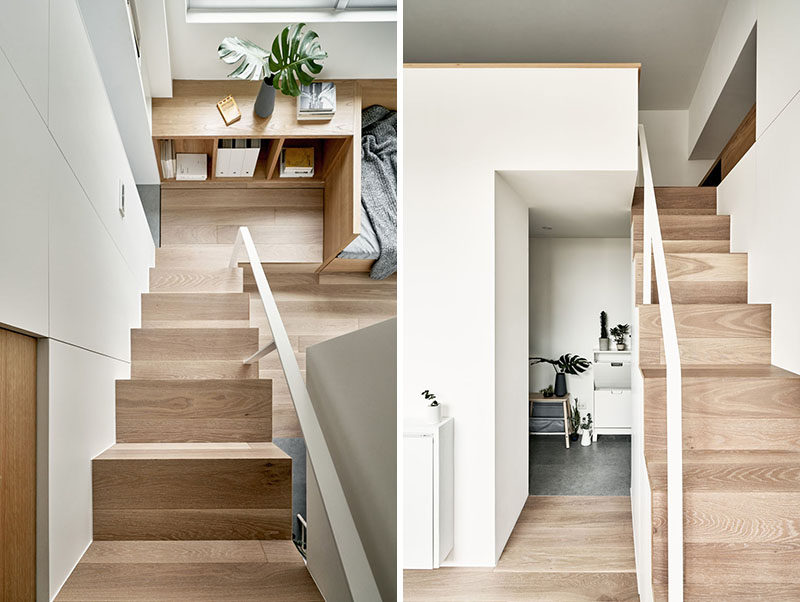 ---
At the top of the stairs is a little wood shelf with a drawer, while the opposite wall acts as a headboard for the bed.
---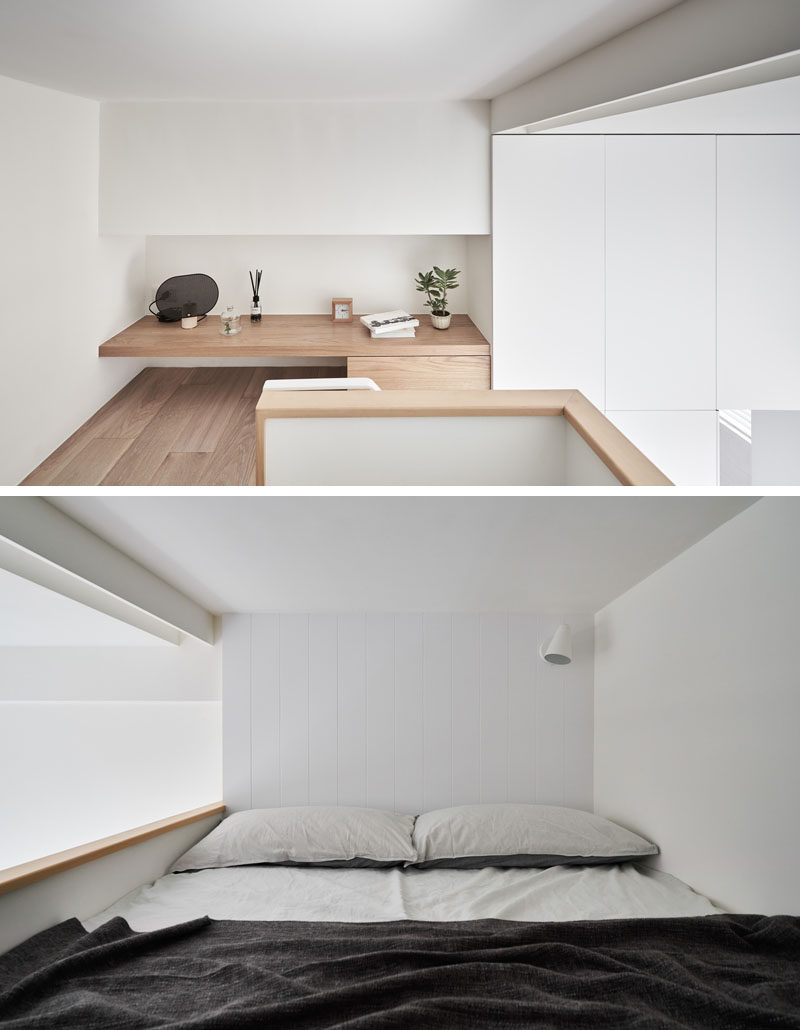 Photography by Hey! Cheese | Design Studio: A Little Design | Architect: Szumin Wang
---