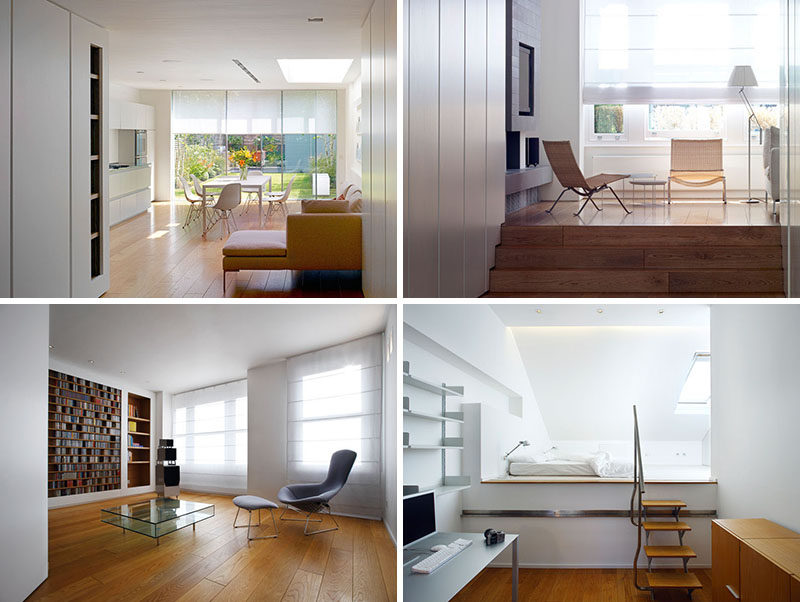 Thompson + Baroni Architects have updated this home in South West London, to create a bright open plan interior with touches of wood, stainless steel and plenty of white.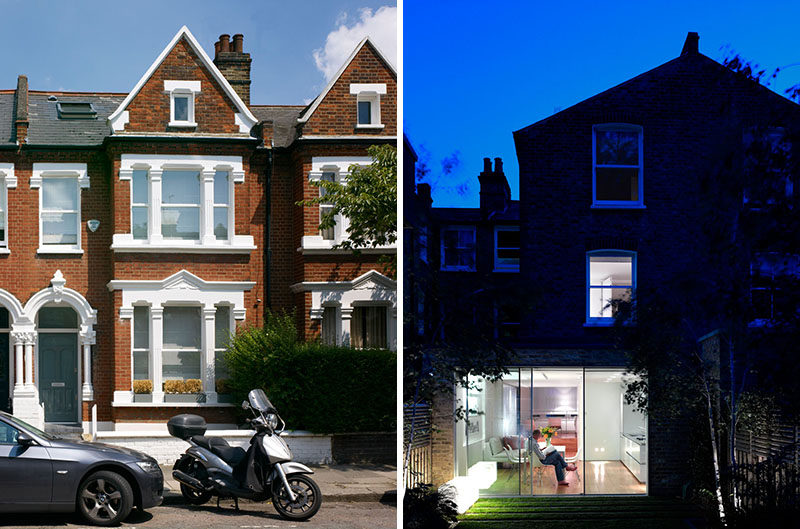 ---
Before heading inside, there's a small patio area in the backyard with a dining table for outdoor entertaining.
---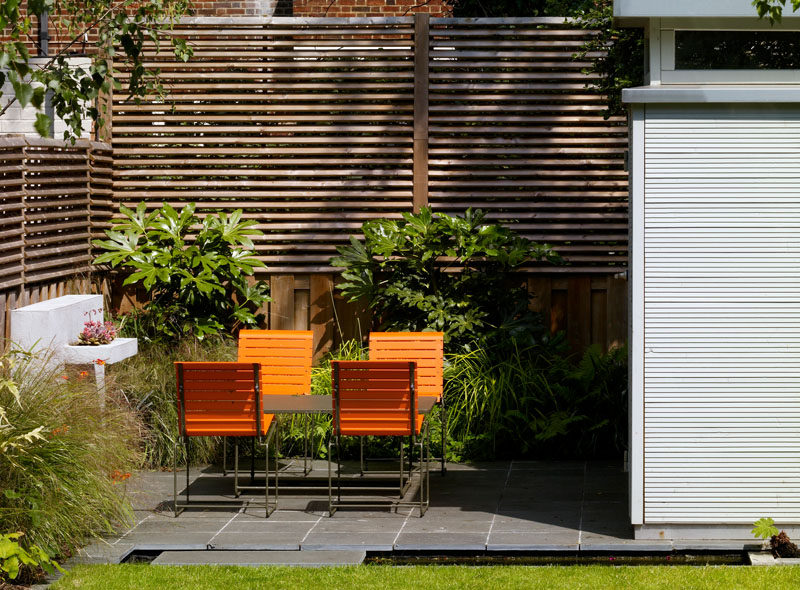 ---
Connecting the updated space to the backyard is a set of slim framed sliding doors that have been designed to have the frame buried to allow for an uninterrupted view of the garden.
---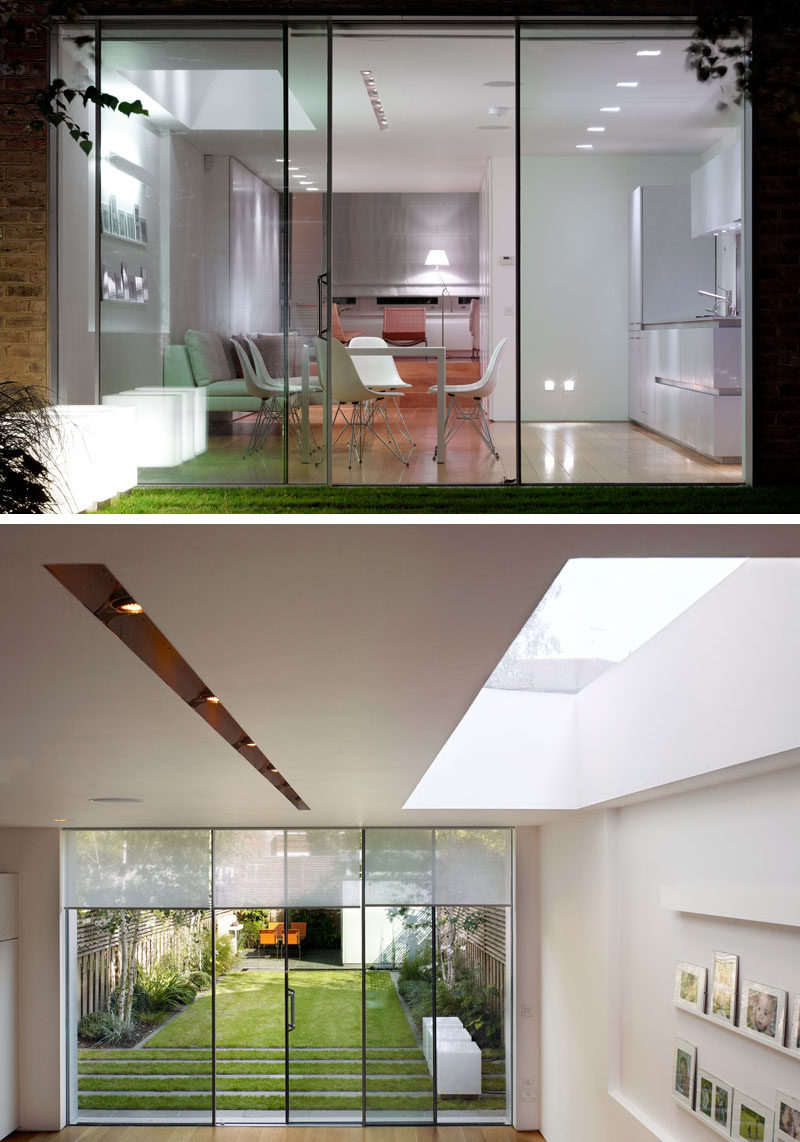 ---
Inside, the kitchen and dining area features simple white matte emulsion walls. The bespoke kitchen with white hardware free cabinets features a long stainless steel worktop made in Italy by Foster. Recessed Viabizzuno lighting has been added in the ceiling to create a seamless finish.
---

---
Next to the kitchen and dining area, there's a wide hallway that leads to a sitting room at the front of the property. A grey fireplace surround with an embedded tv breaks up the all white room.
---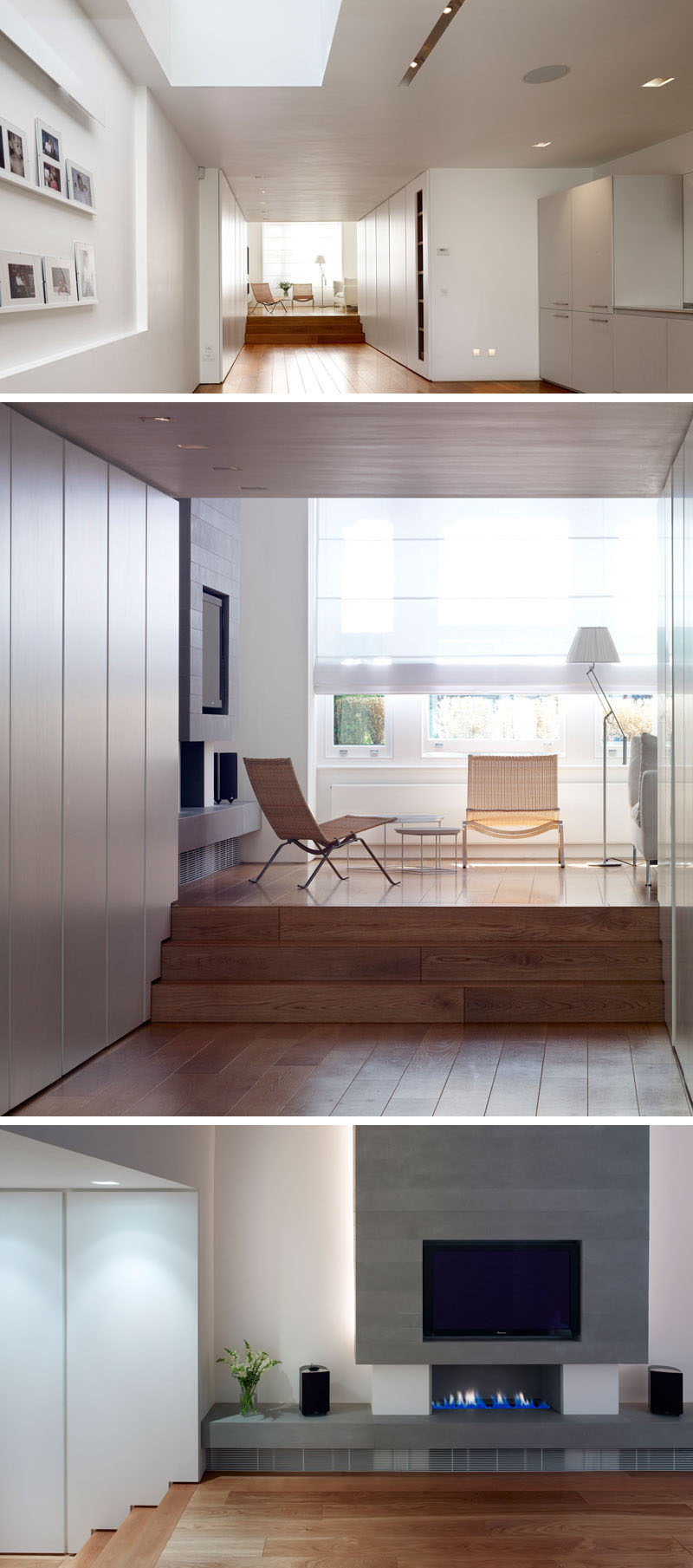 ---
Throughout the home, the original floor was replaced with an oak engineered wide board flooring.
---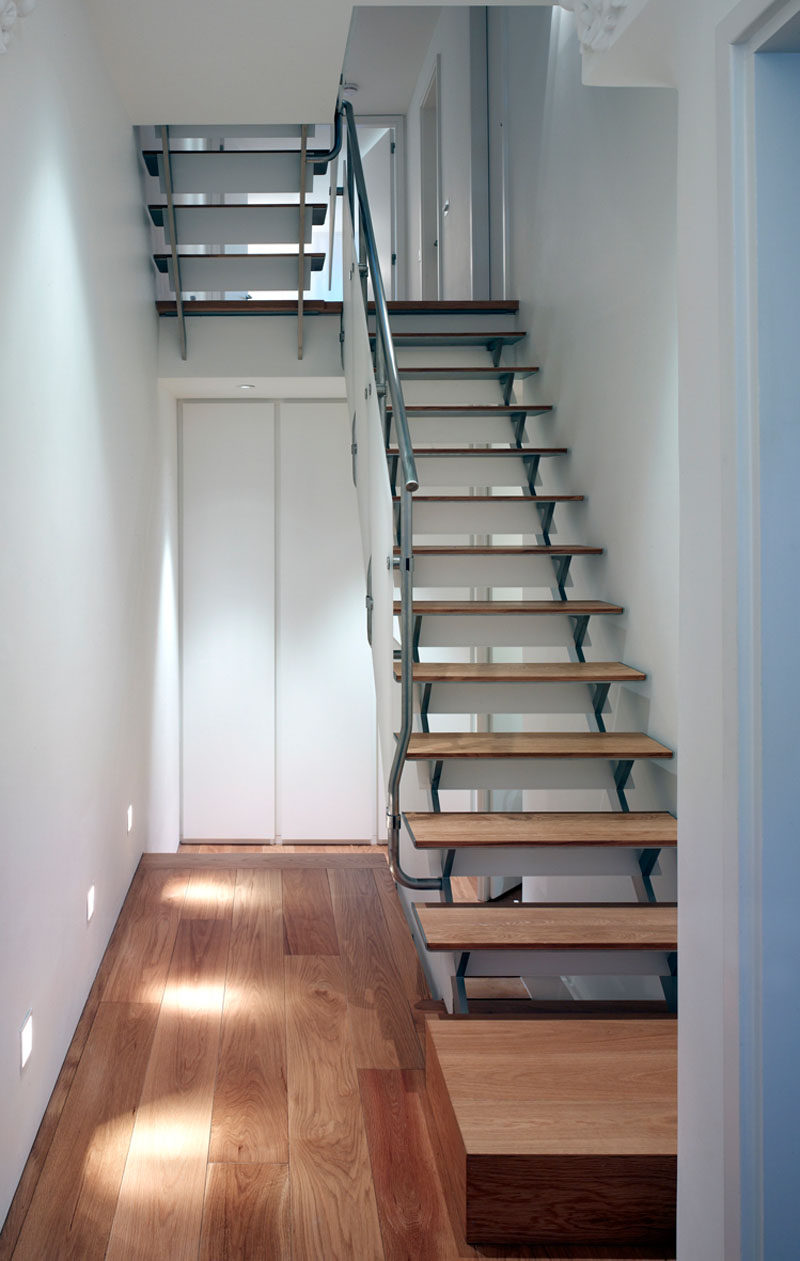 ---
Half way up the stairs is the entrance to a music room (or library). Custom shelves have been built into the wall and are lined with wood to make them stand out.
---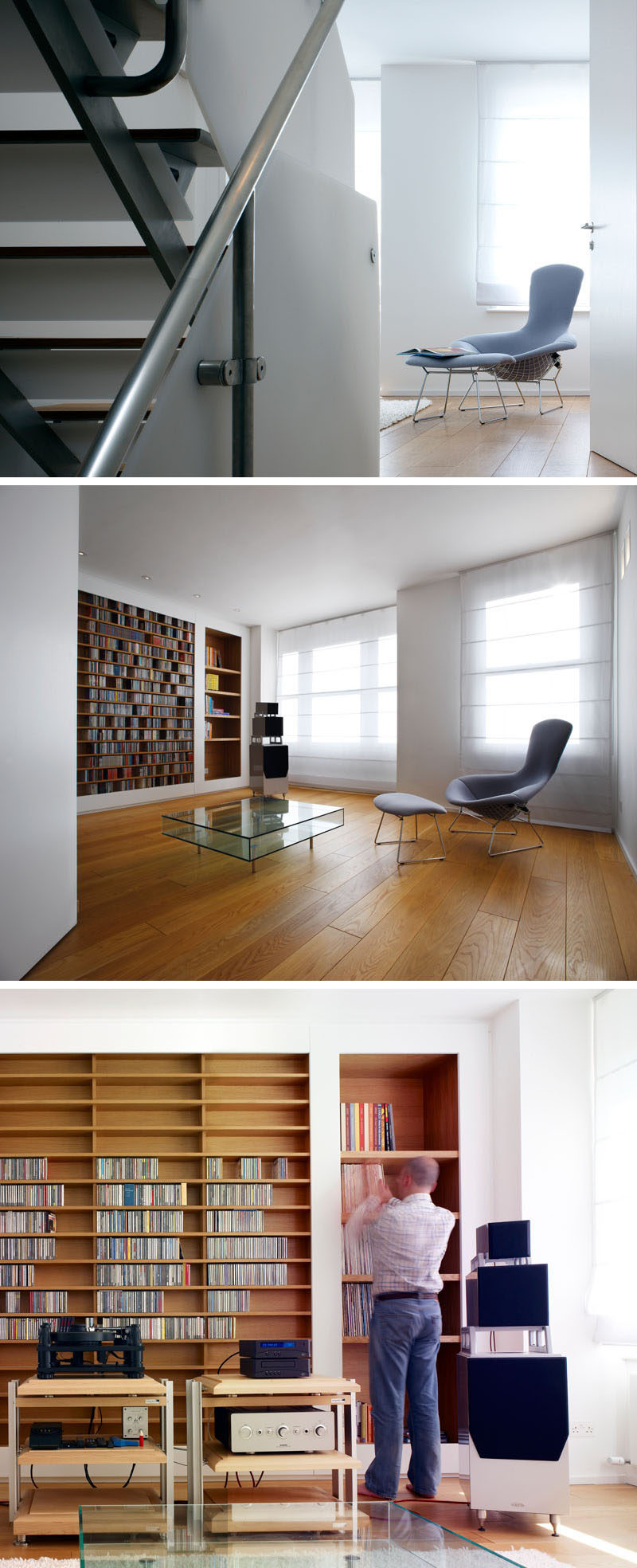 ---
The stairs that connect the various floors of the house have been named the Tin Tab Staircase, as the treads have been made into the slimmest treads possible to maximize transparency. From the top, the oak treads add warmth to the space, while from below, engineered blue stainless steel adds a cool touch. Simple bead-blasted handrails with a matte finish add to the contemporary design.
---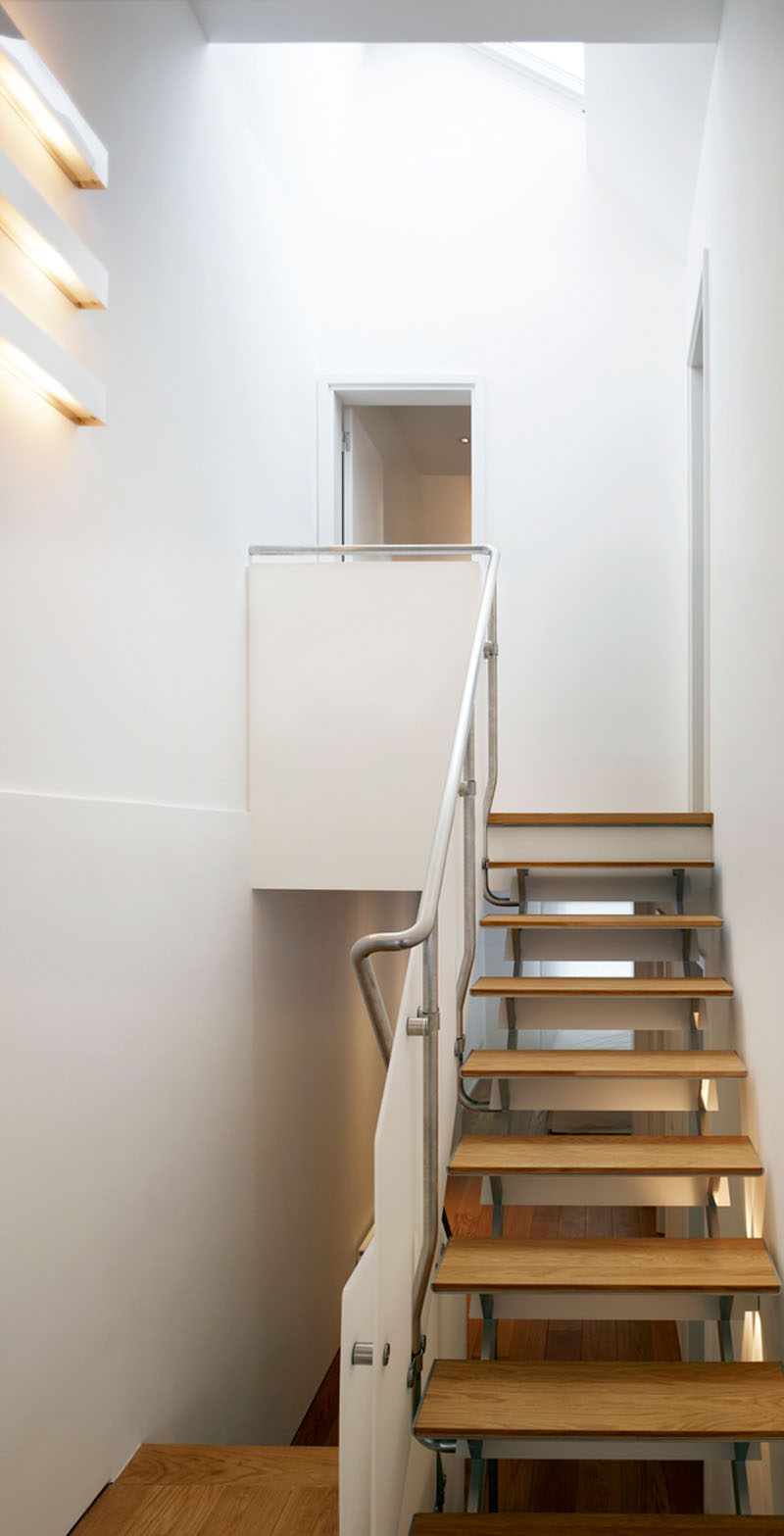 ---
At the top of the stairs there's a bedroom, where the white theme continues. A simple window shade creates privacy but also ties in with the overall white appearance of the room.
---

---
White and wood custom cabinetry has been used to create plenty of storage that surrounds the headboard.
---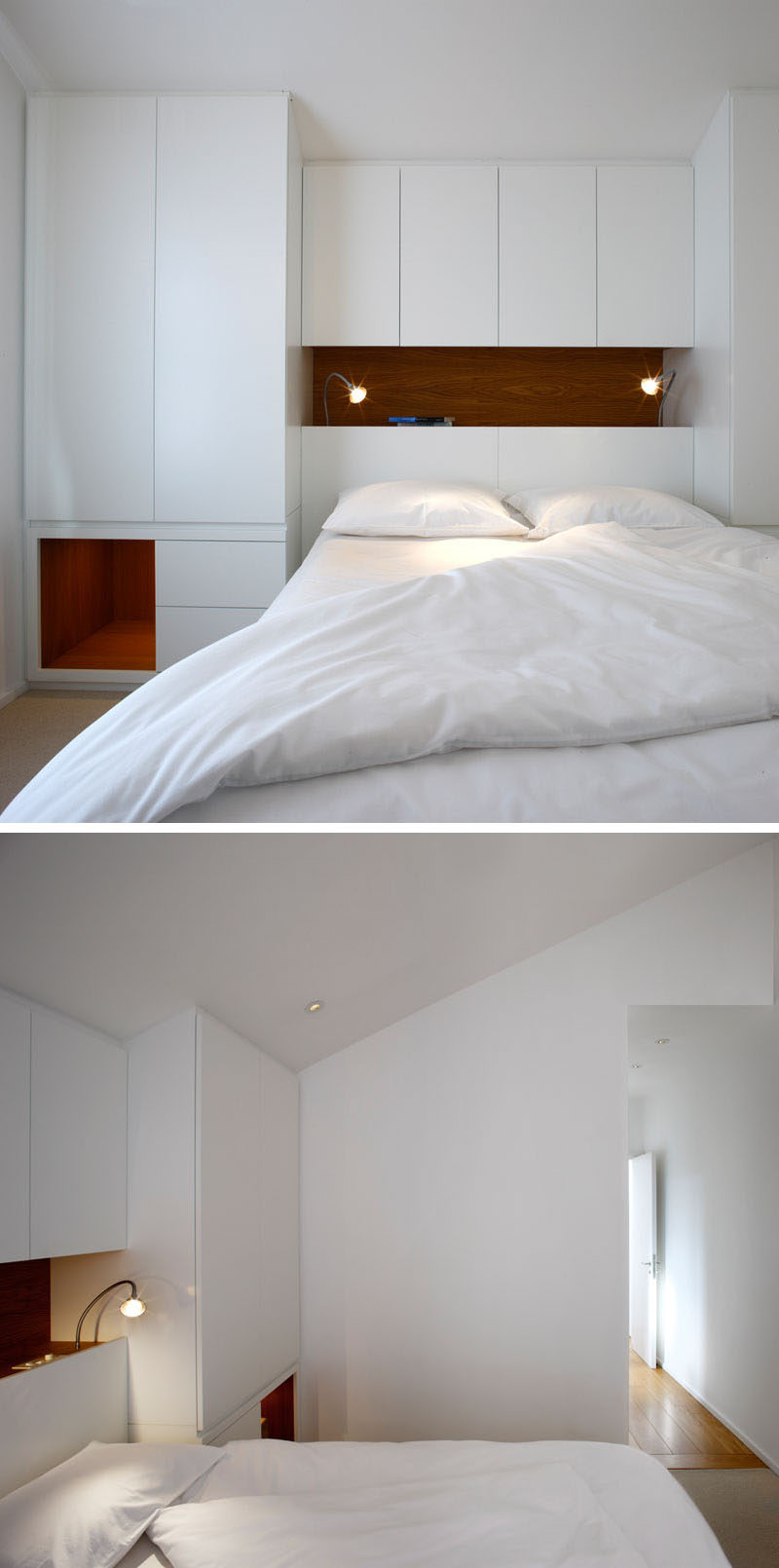 ---
In a second bedroom, the bed sits on a raised platform that is reached by climbing a set of small stairs with a similar design to the main staircase.
---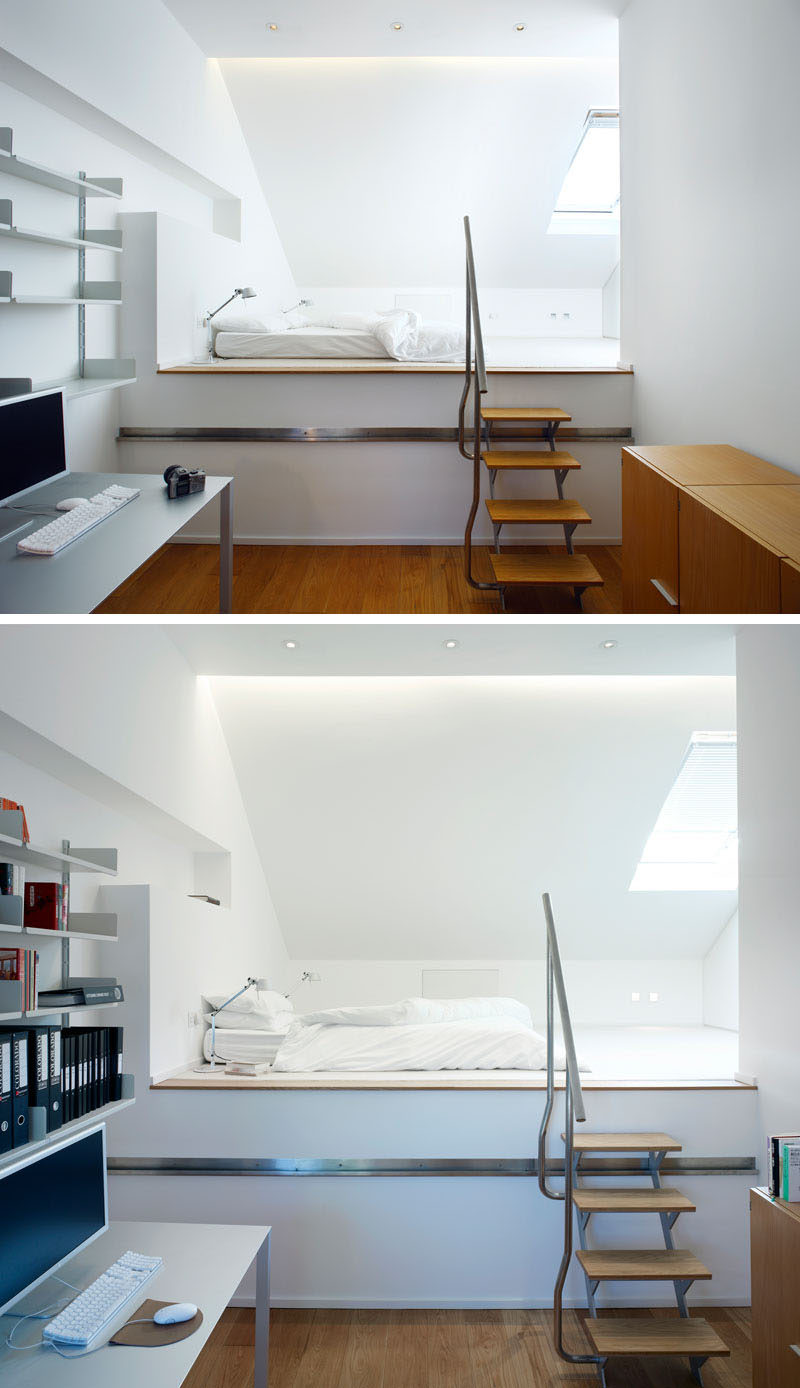 ---
In the bathroom, Pietra Serena Italian sandstone walls and floors have been combined with real teak cabinets and shelving to create a modern and clean appearance and to add a touch of warmth and luxury to the home.
---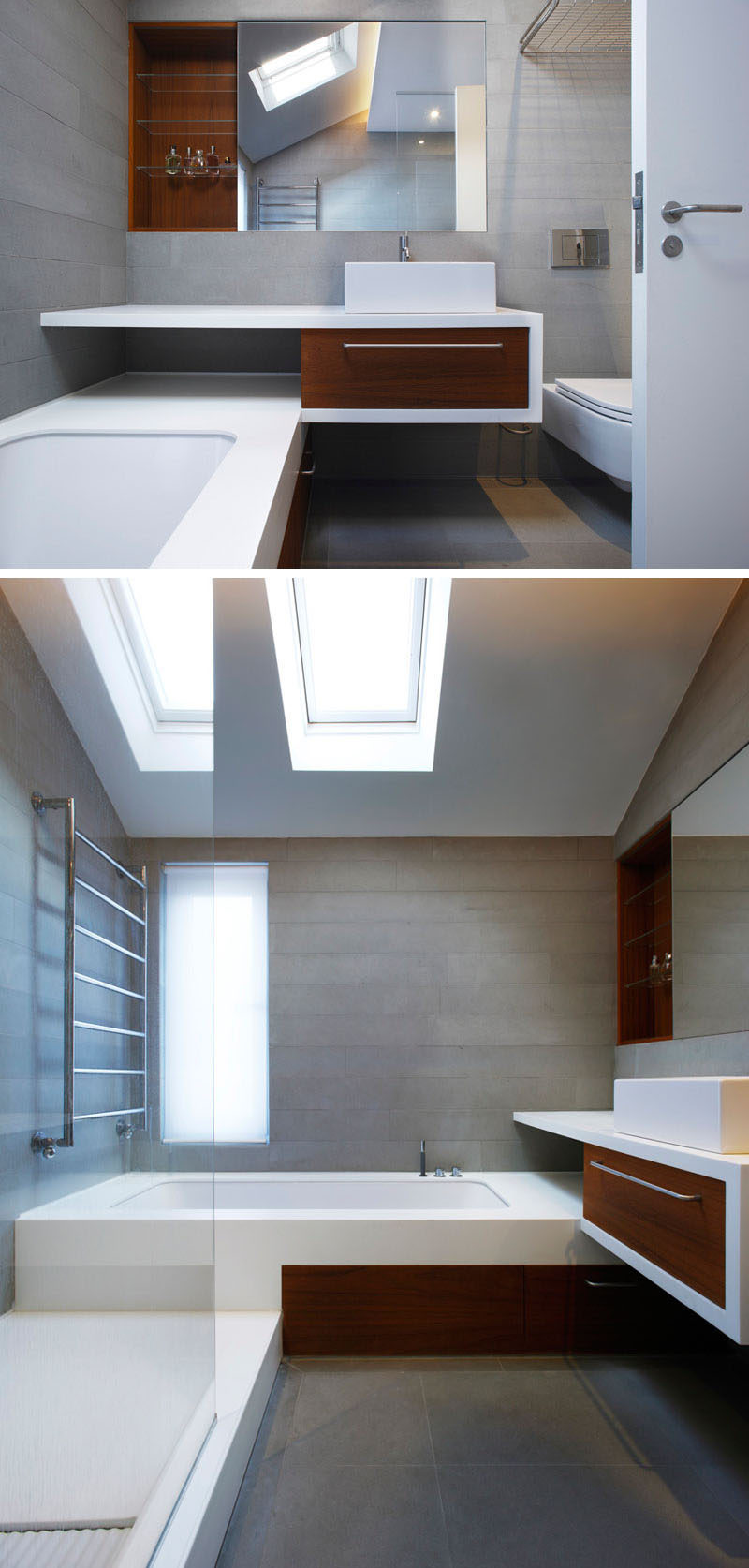 ---
In a second bathroom, the same sandstone has been used for the walls and floors.
---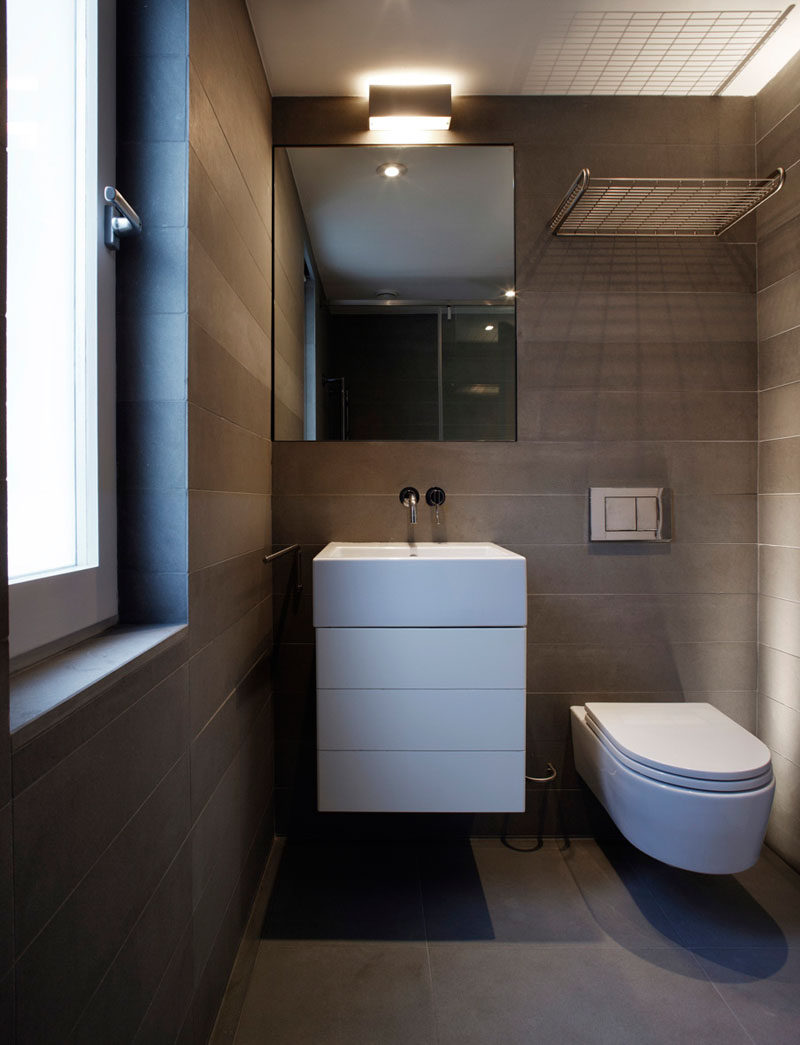 ---