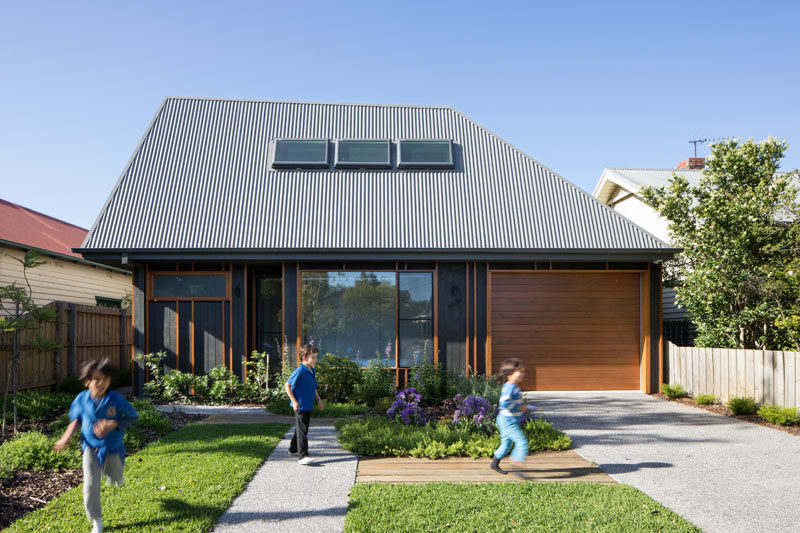 BENT Architecture have designed a low cost, compact family home in the quiet residential neighborhood of Thornbury in Melbourne, Australia.
The design of the house references and reinterprets the roof forms and lightweight cladding of adjoining properties. The pitched roof form is recognizable as a distorted version of neighboring roofs, while hardwood battens that conceal joints in the cladding add texture to the facade.

---
Inside the home, the house is separated into two areas, quiet spaces and active spaces. The quiet spaces, like the home office, has been physically separated from the living room via a courtyard.
---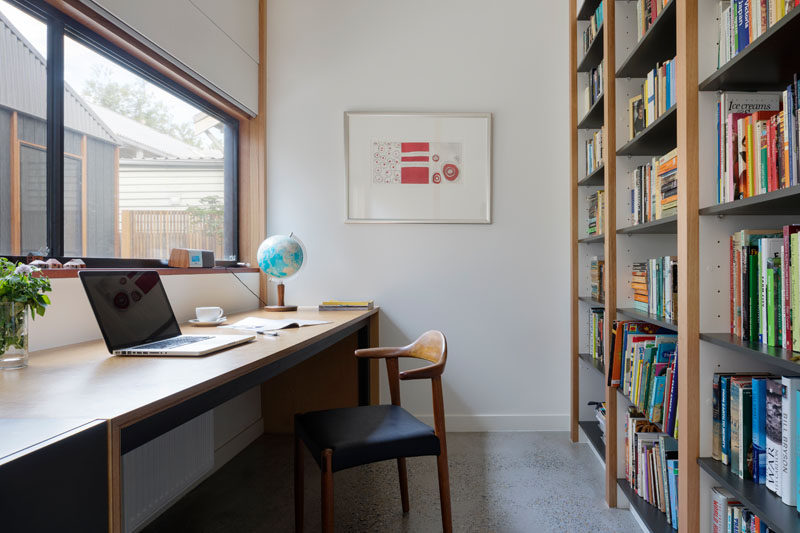 ---
The home office looks out onto a courtyard, which was a must-have design element for the home owners. The courtyard creates a barrier between the quiet and active areas of the house, and also allows sunlight to be delivered into the active areas of the house.
---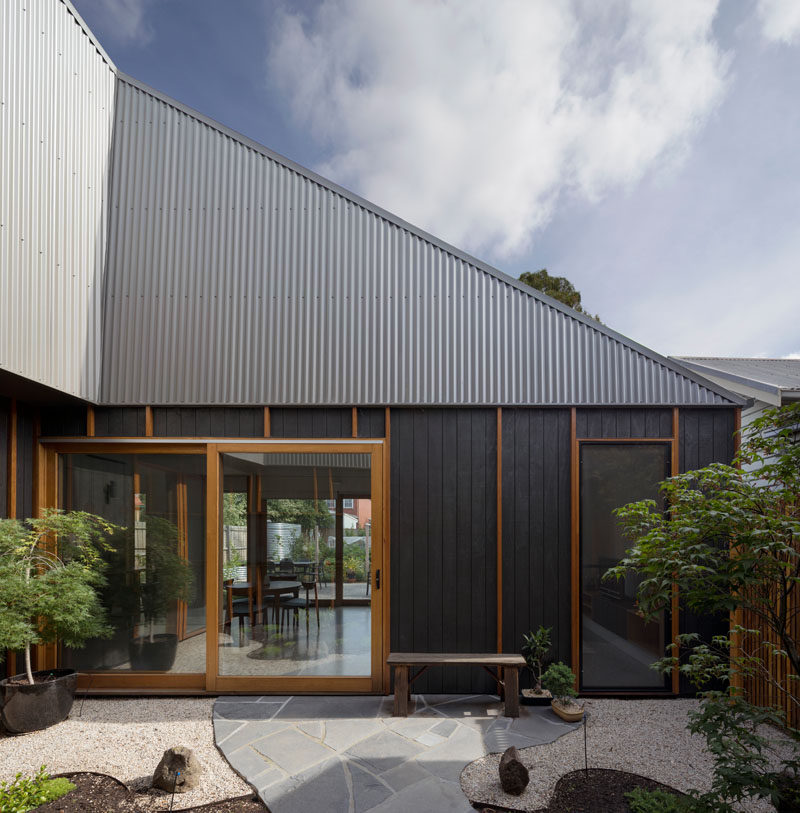 ---
The active areas of the home include the living room, dining room and kitchen, which all share the same space. The living room has built-in wood storage that matches the wood frames found throughout the house.
---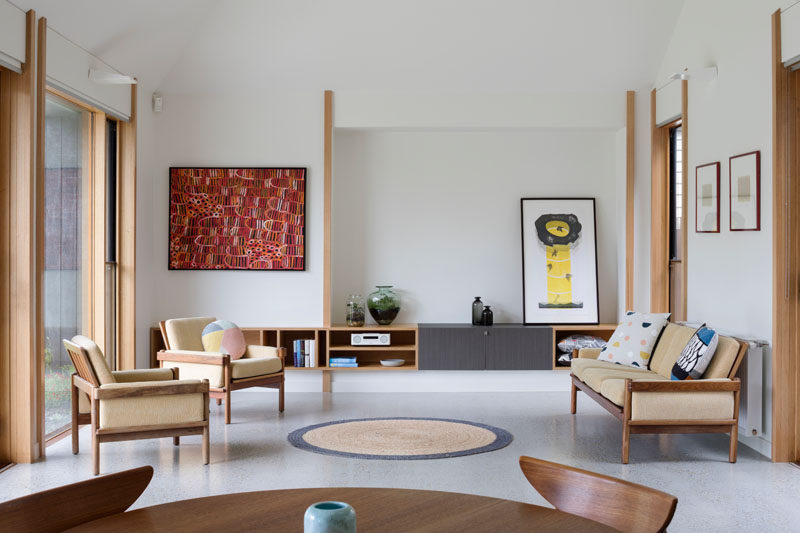 ---
In the dining area, it's easy to see how open the house is, with sliding doors on either side that open to the courtyard and the backyard.
---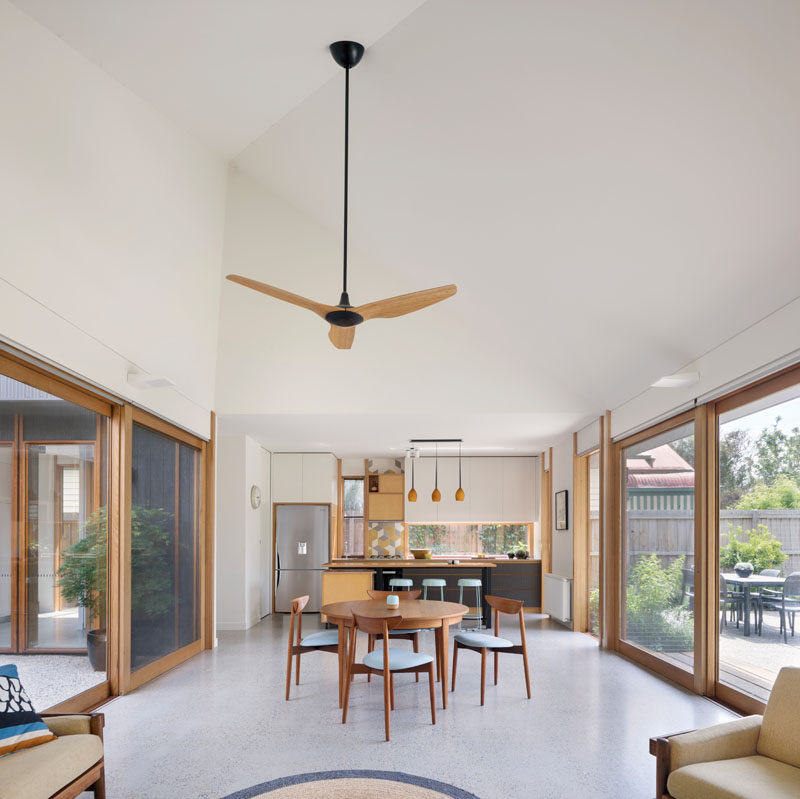 ---
At the end of the large room is the kitchen. Windows have been used as backsplashes, plus they allow natural light and a view of the garden, while a small section of colorful tiles adds a playful touch.
---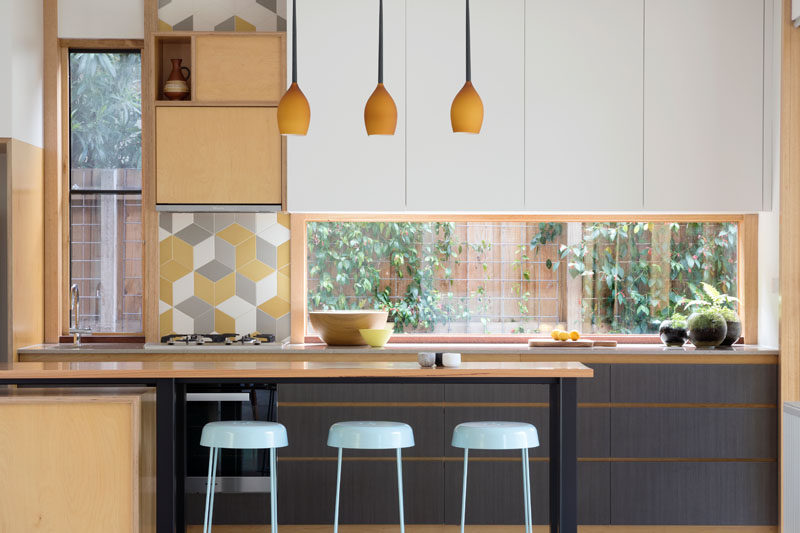 ---
In the backyard, there's a large patio area with an outdoor dining table and plenty of space for gardens. From this angle you can also see a window that provides natural light to the upper floor of the home that houses bedrooms and bathrooms.
---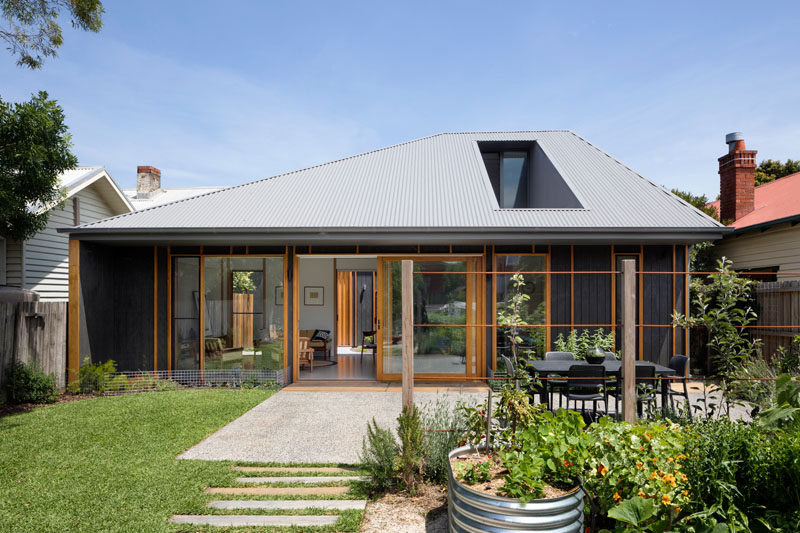 Photography by Tatjana Plitt | Project Architect: Paul Porjazoski | Architecture Team: Merran Porjazoski, Alice Davies | Builder: Poles-A-Part Construction Pty Ltd | Engineer: I. W. Scott & Associates Pty. Ltd | Landscape Architect: Bent Architecture Pty Ltd | Interior Design: Bent Architecture Pty Ltd
---