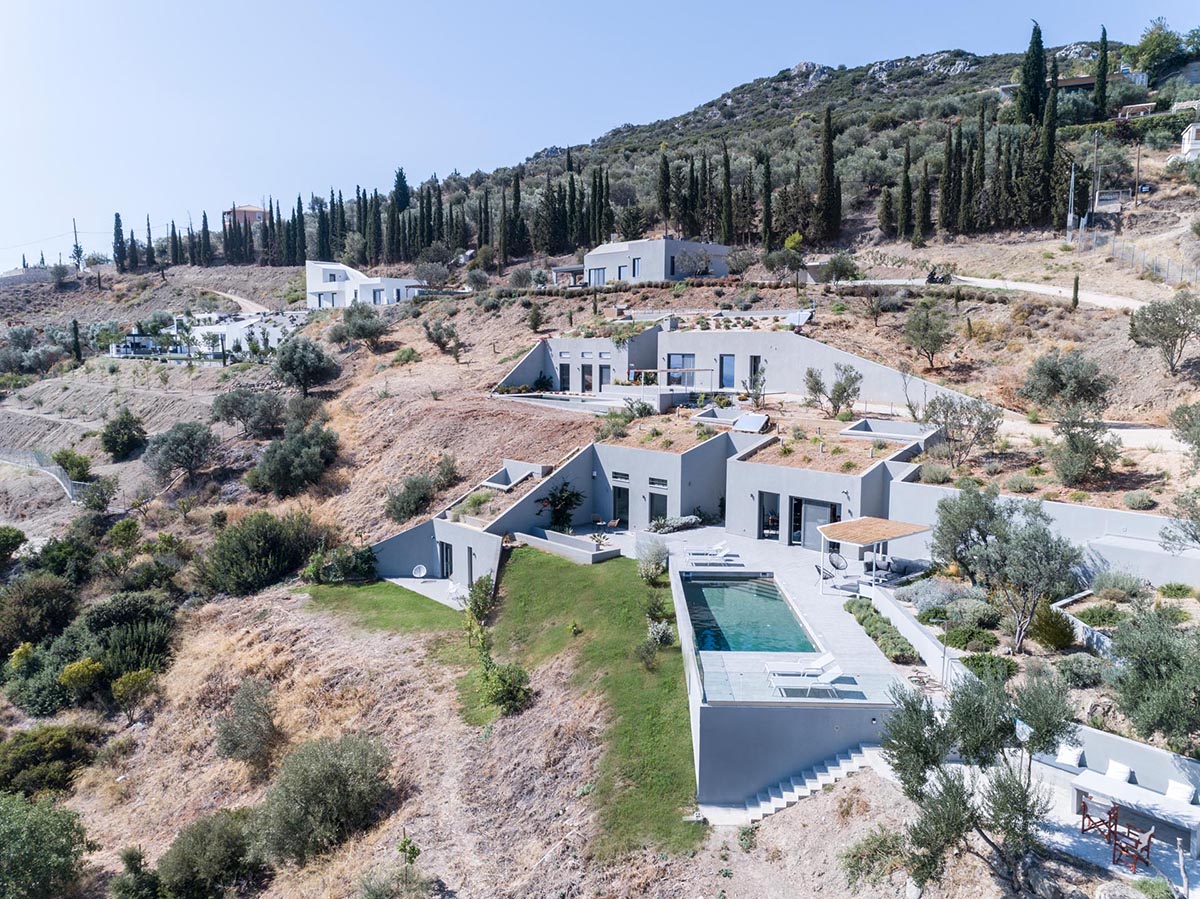 A2 Architects has designed a trio of modern homes that have been built into the hillside of Assini, Greece, with a view of the sea.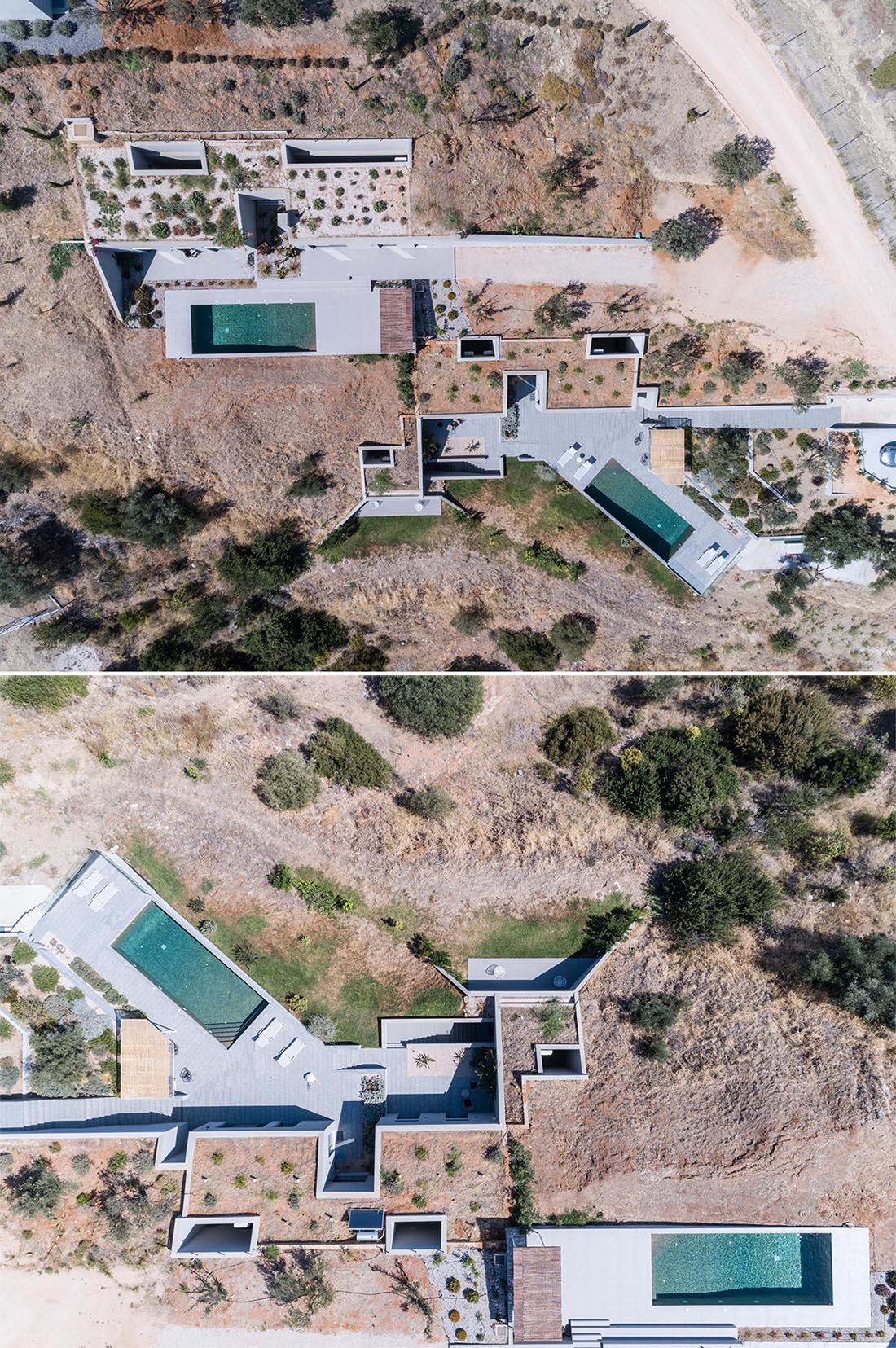 Each of the three homes combines both above ground and underground buildings, respecting the natural topography with their integration into their surroundings.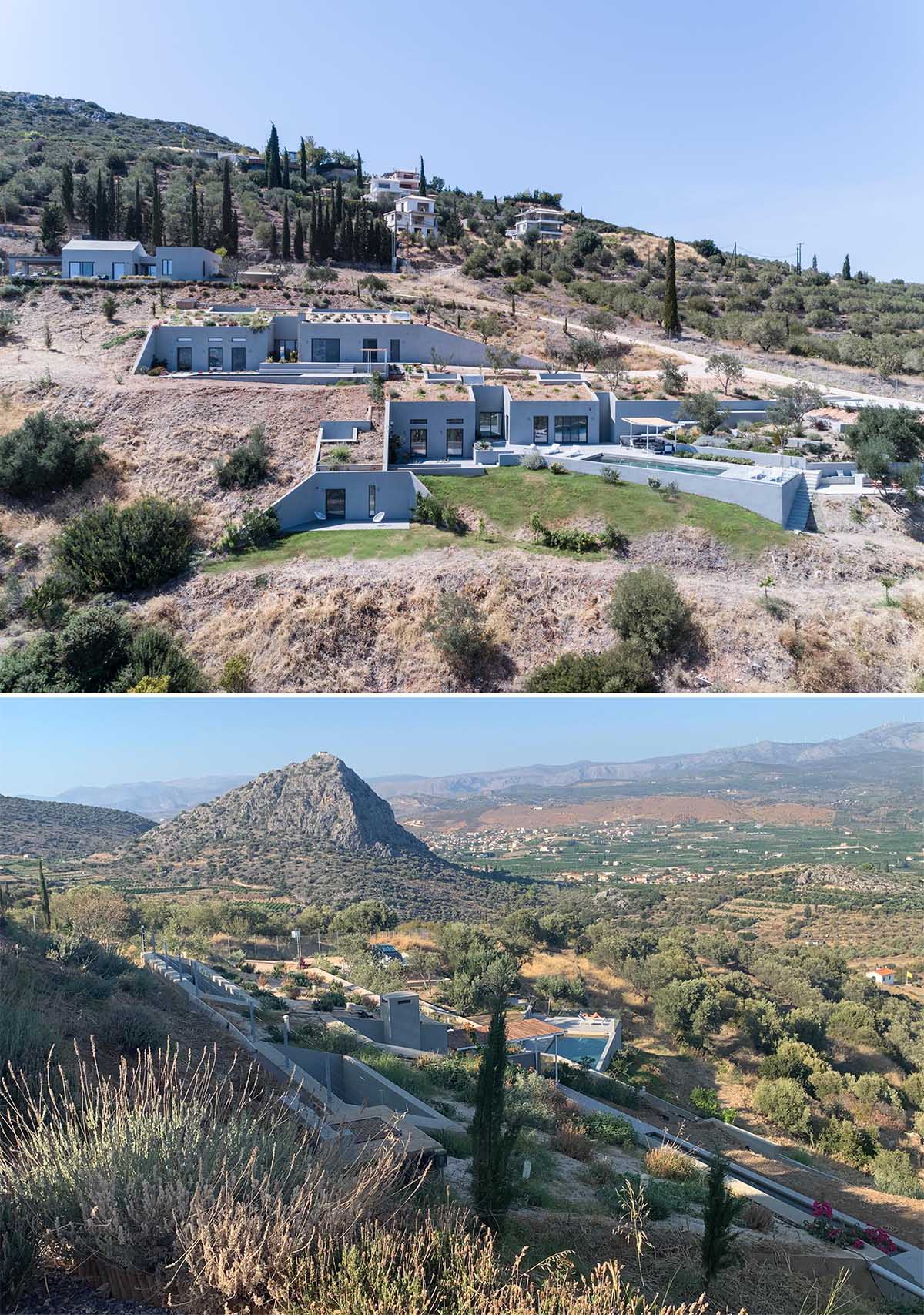 Rooftops and patios filled with a variety of plants help to blend the homes into the hillside, while the existing olive trees complete the natural scenery.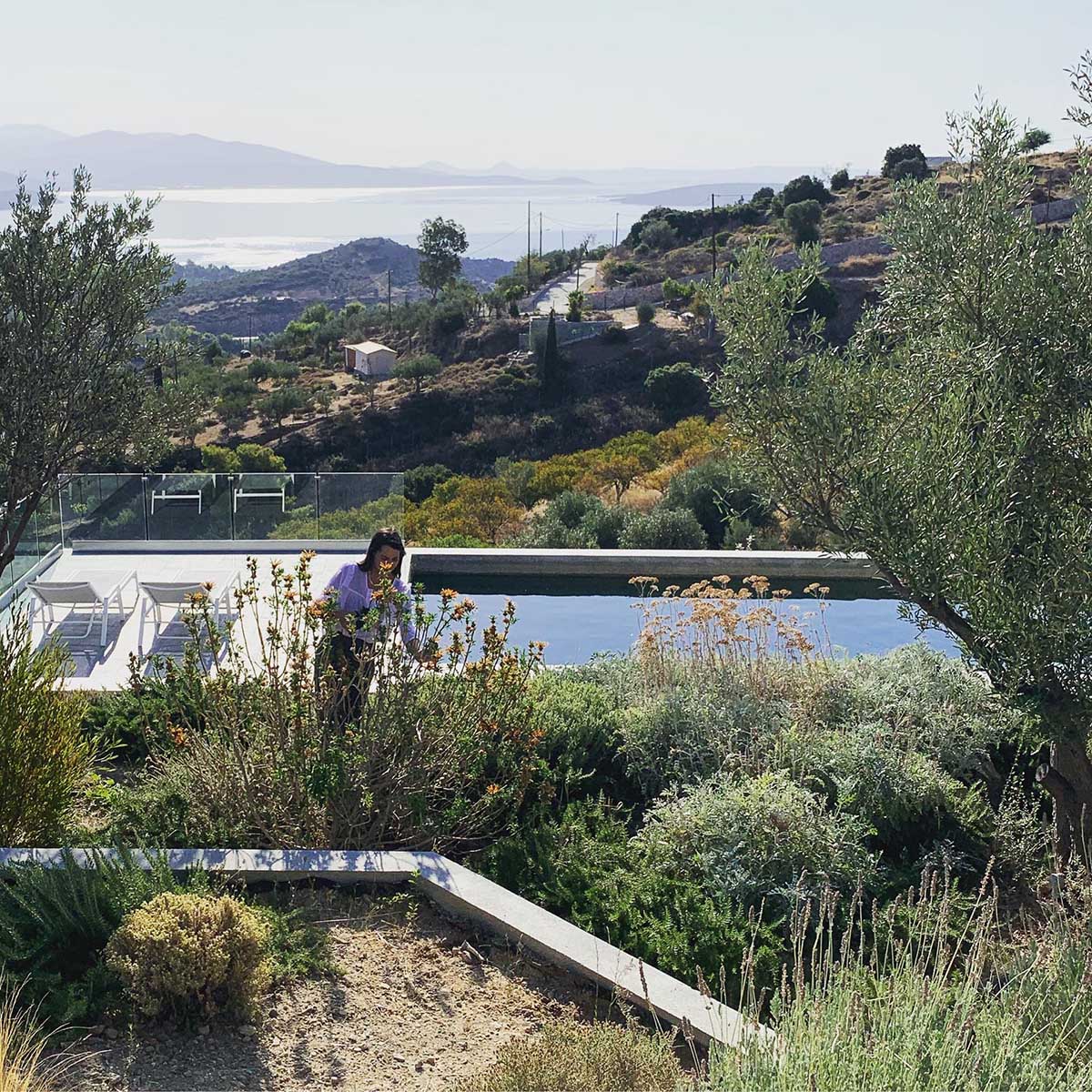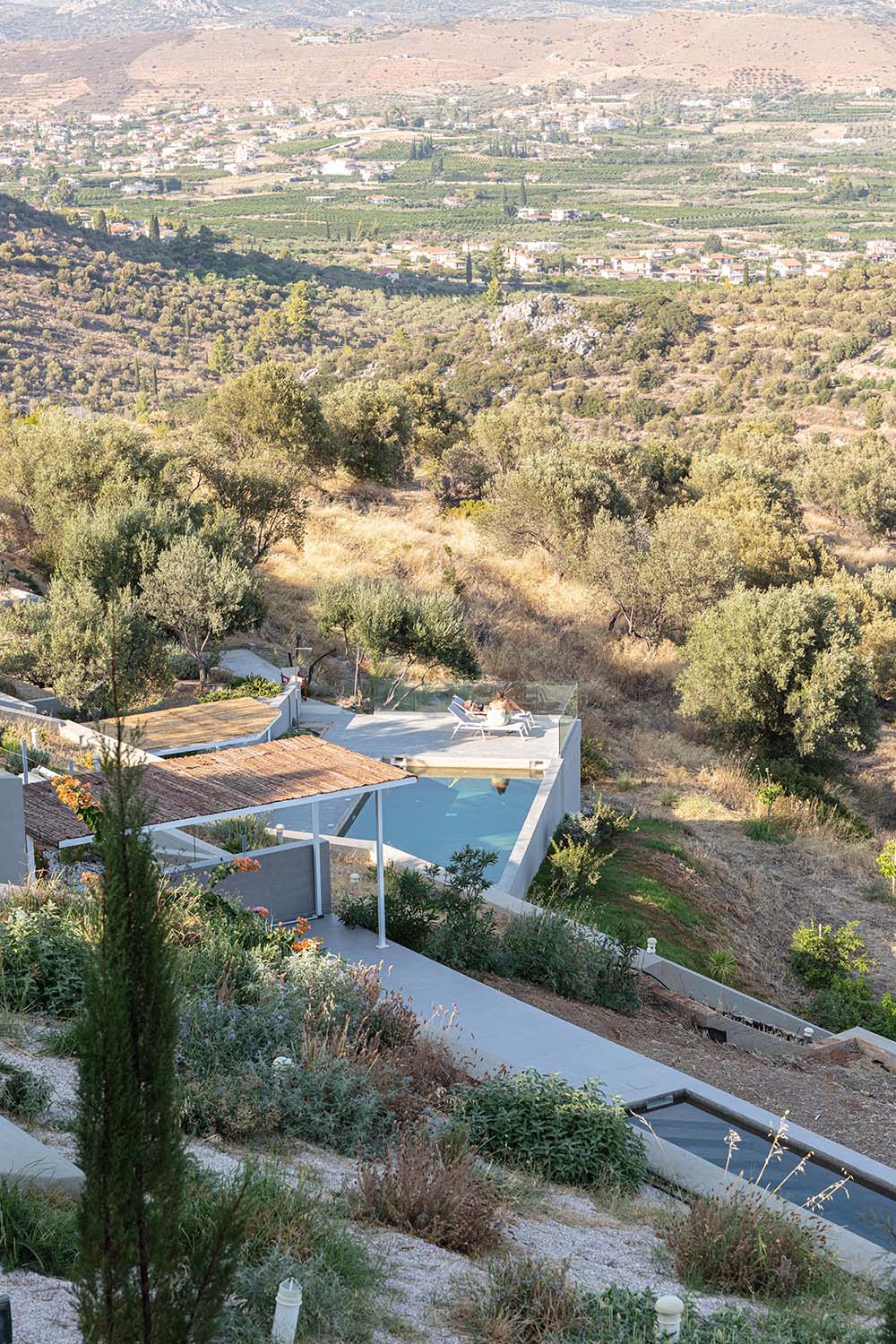 Breaking up the hillside, planted roofs, and homes, are the terraces with swimming pools, stairs, and shaded outdoor spaces.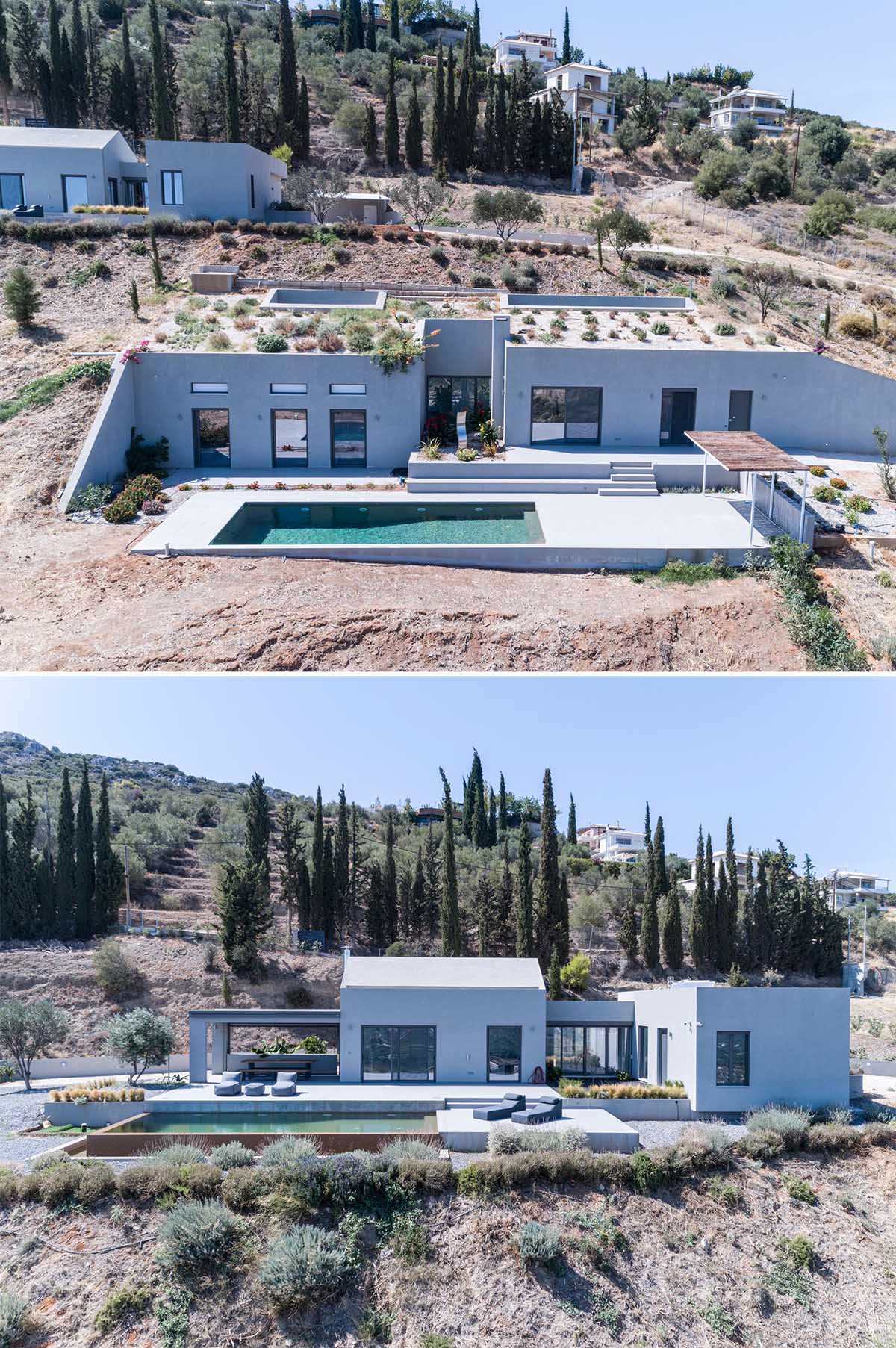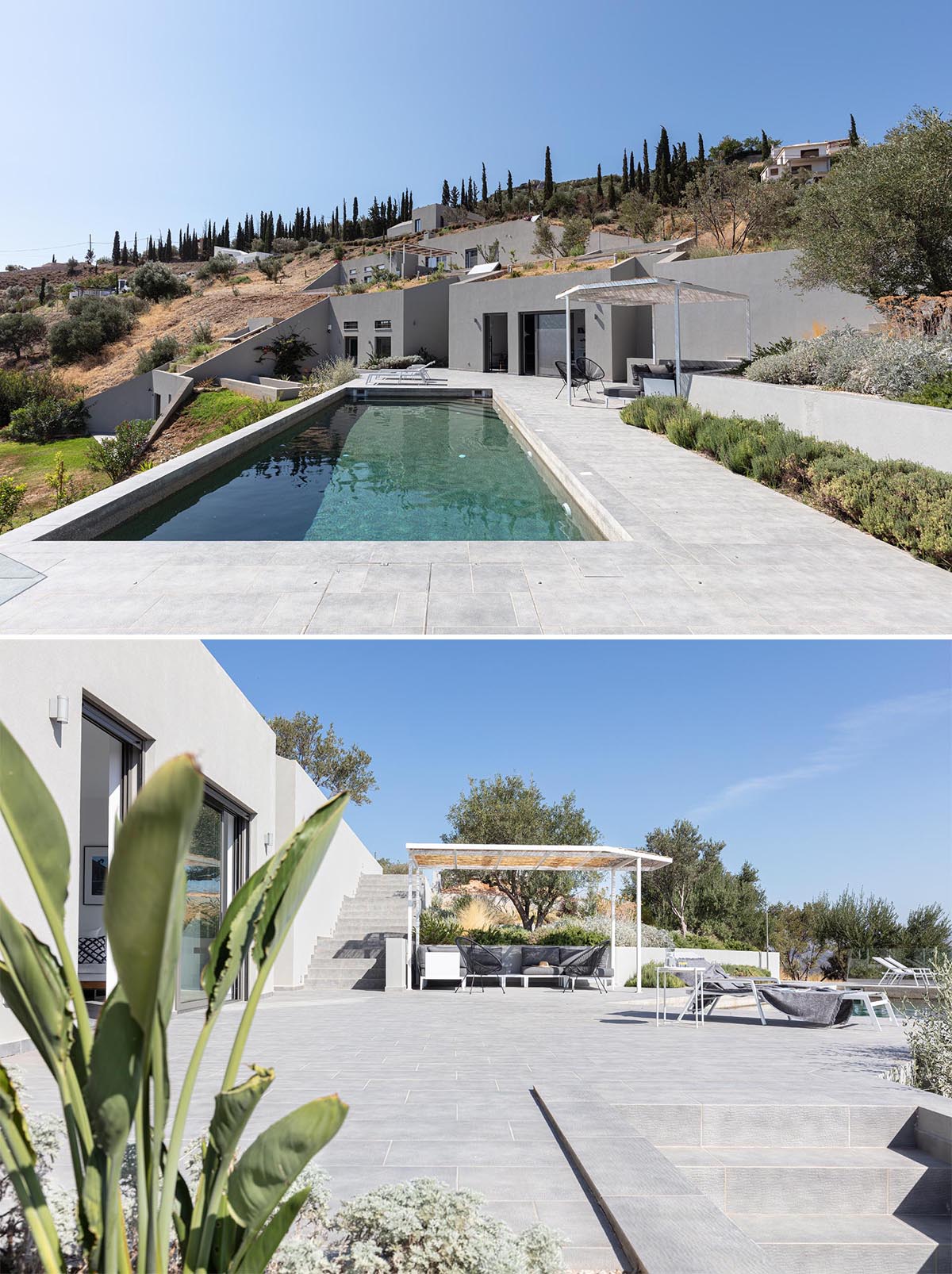 The interior of the homes are contemporary in their design, with high ceilings, minimalist furniture, open living spaces, and all white bedrooms.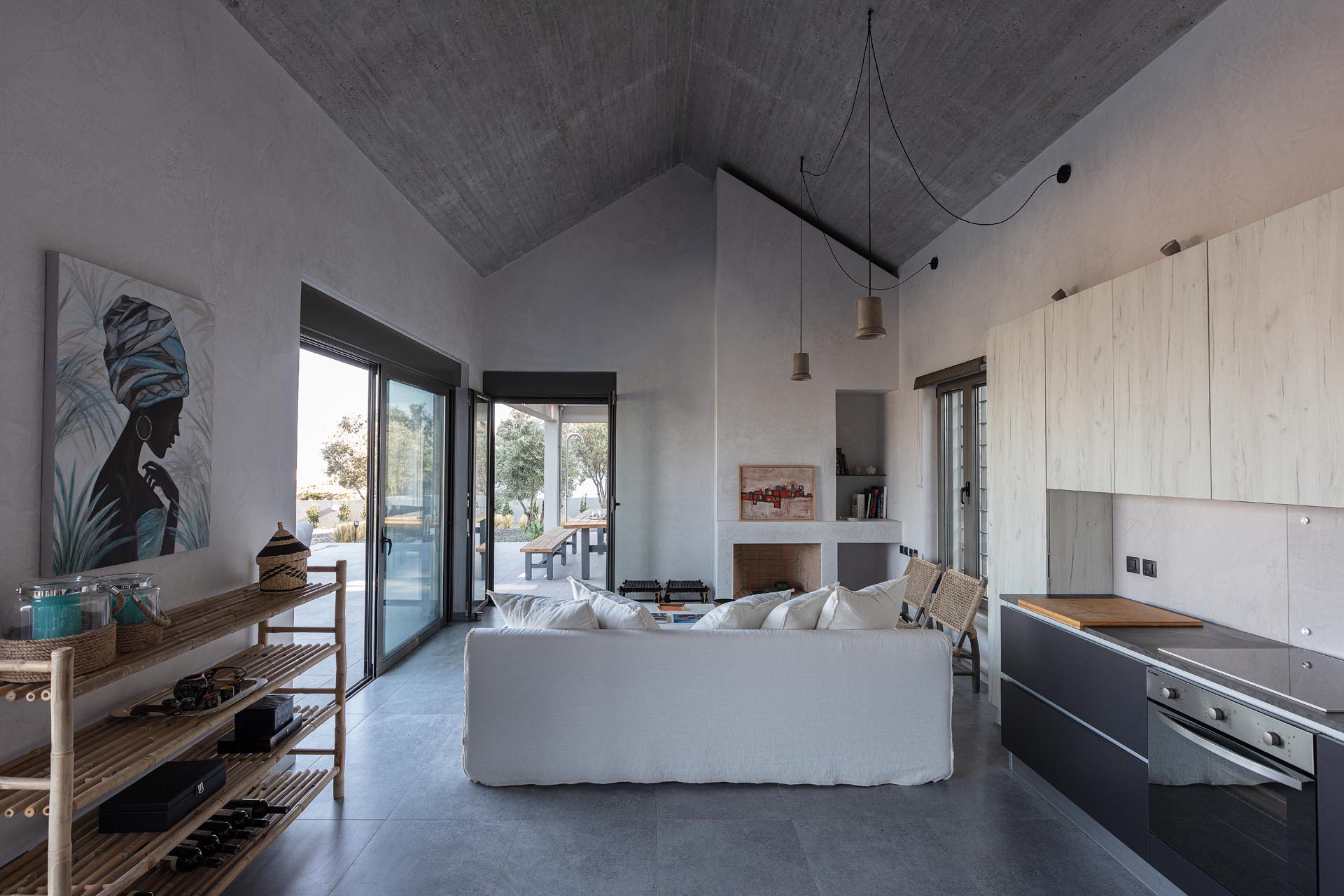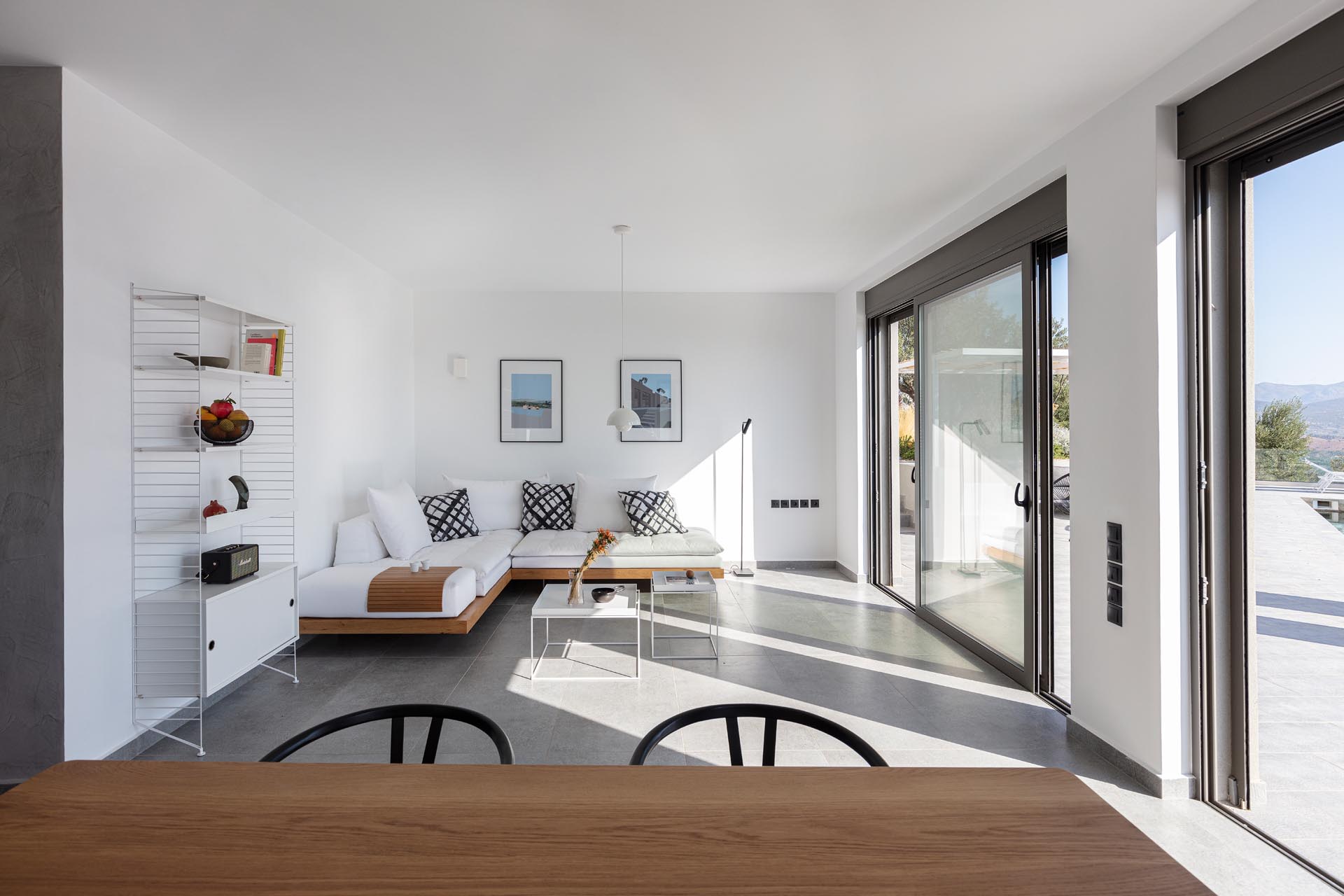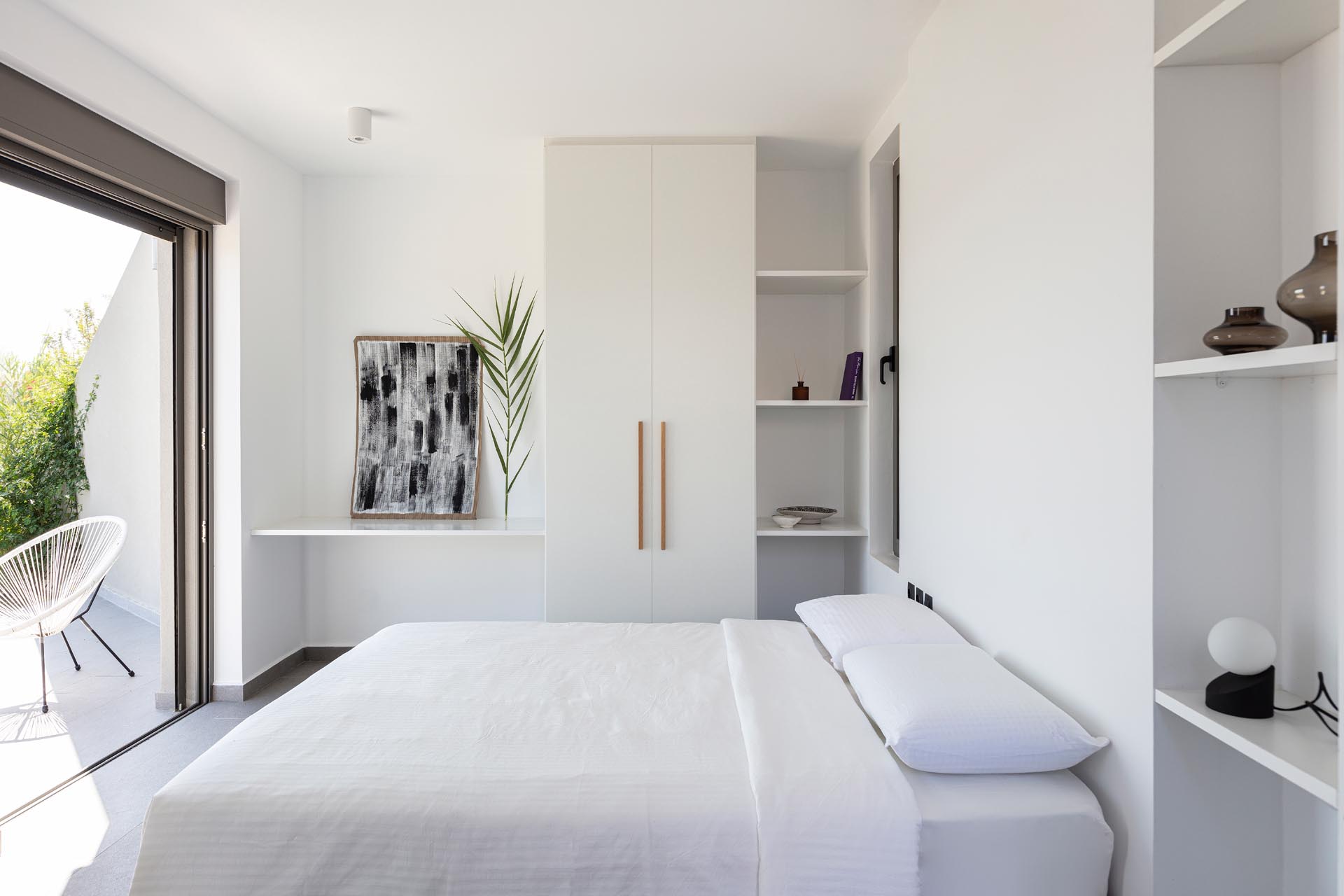 Photography by Yiorgos Kordakis | Styling: Ioli Chiotini | Architectural Practice: A2 Architects | Lead Architects: SOTIRIS ANYFANTIS | Design Team: Sotiris Anyfantis, Sofia Zioga, Vilma Agrafioti, Nikos Ioannou | Construction: MYTINILINI DEVELOPMENT S.A. | Supervision: Panos Bastos, Giorgos Anagnou | MEP Design: EMG | Structural Design: Antonis Kotis