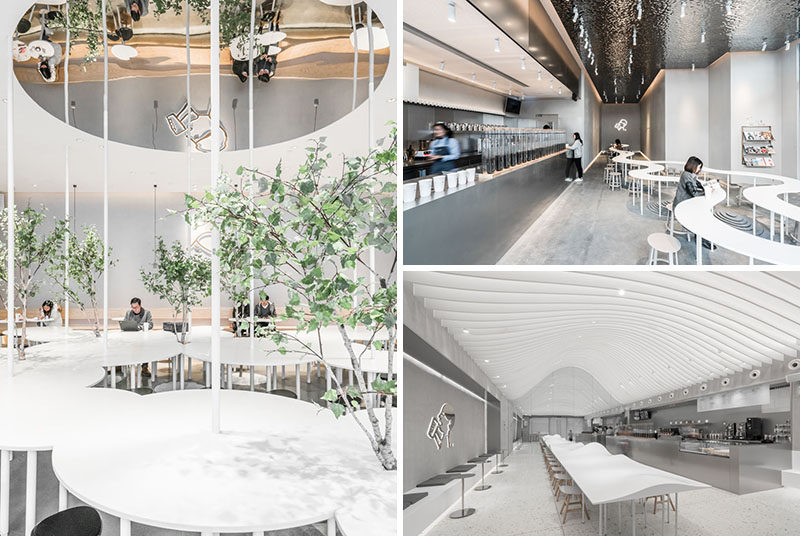 Photography by ZENG Zhe
A.A.N ARCHITECTS have designed three locations of HEYTEA, a chain of tea shops in China, that each have their own unique look, featuring communal seating areas.
The first tea shop has a large table consisting of 19 smaller tables that are connected, allowing people to sit and face each other. Plants add a natural touch, while the entire area is reflected in the mirror above.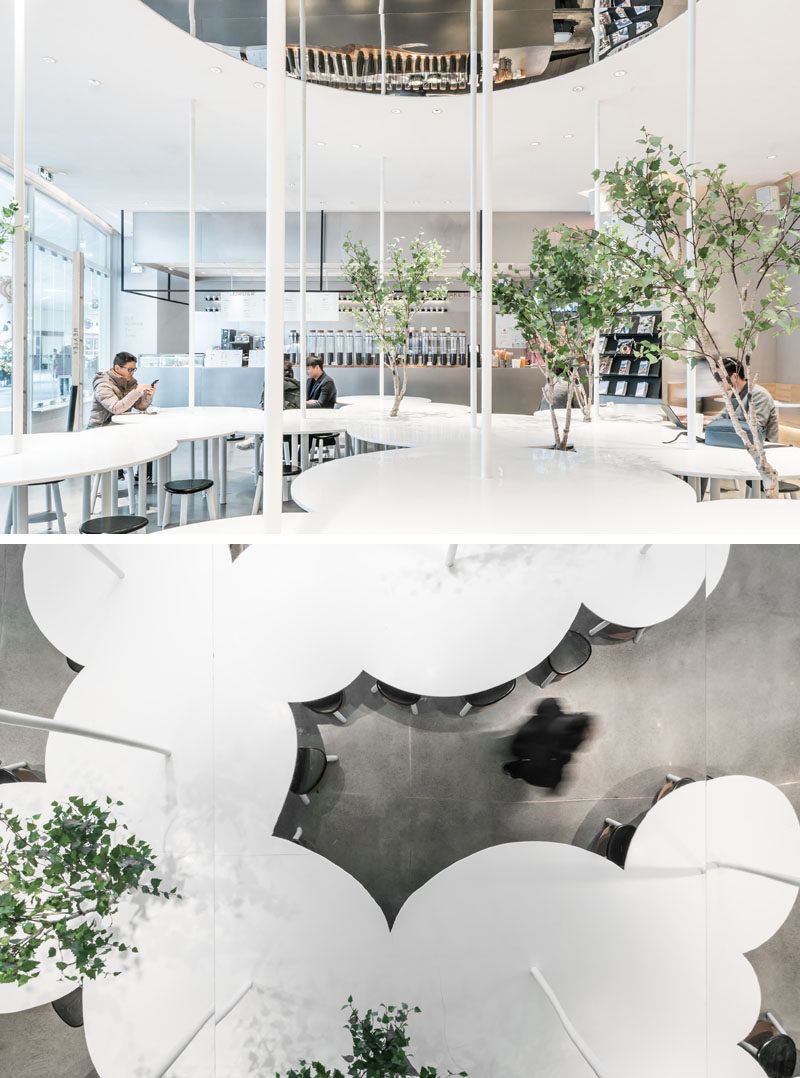 Photography by ZENG Zhe
---
In the second tea shop, natural curves represent a mountain stream, and are reflected in the design of the communal table. The curves in the table allow guests to sit in the bends, creating different distances between people.
---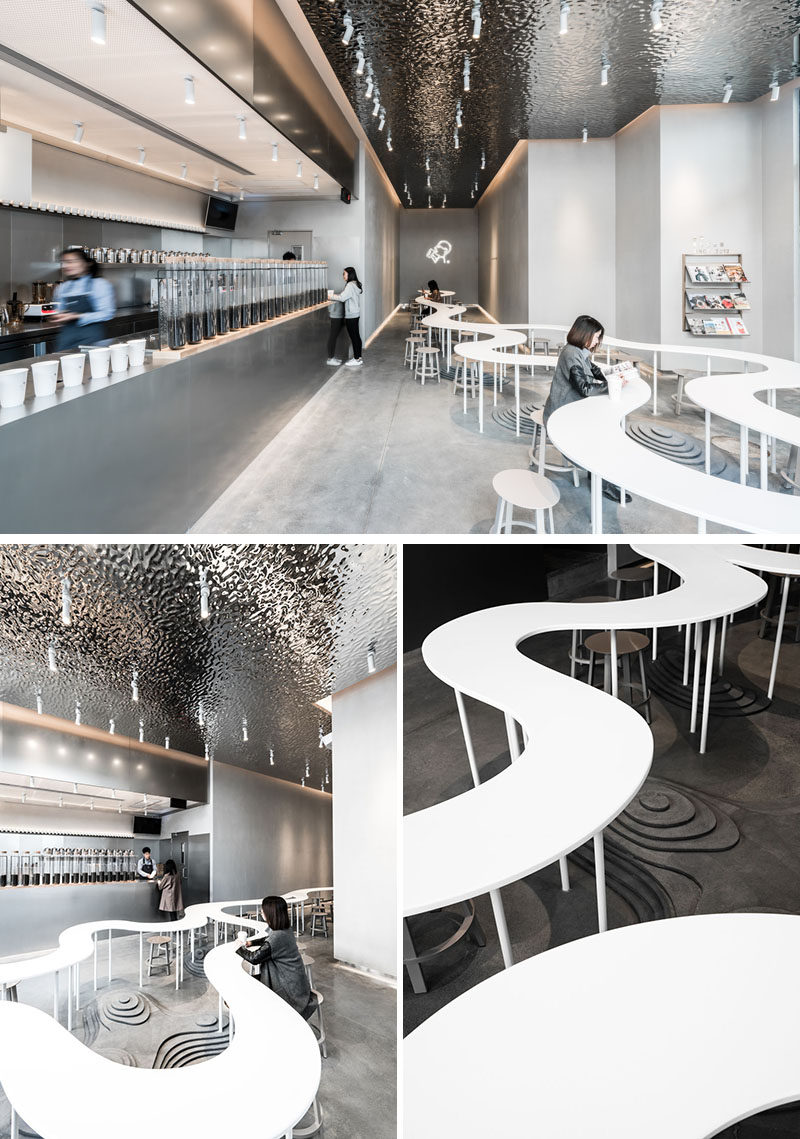 Photography by ZENG Zhe
---
The curved seating ends in an alcove that has a mirrored rippled ceiling.
---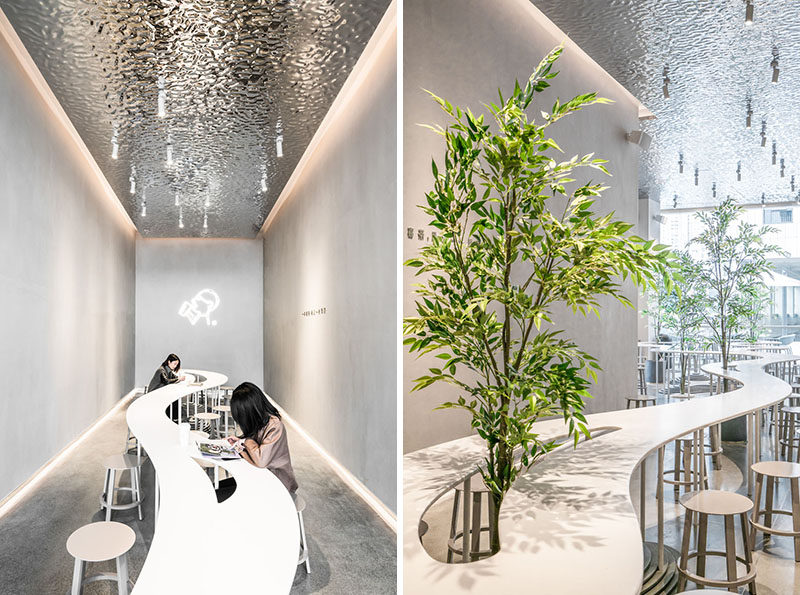 Photography by ZENG Zhe
---
The design of the third tea shop is inspired by the hills and mountains found in China. A single long table is centrally located, and features an irregular hill-like surface, while the design of the ceiling is also curved.
---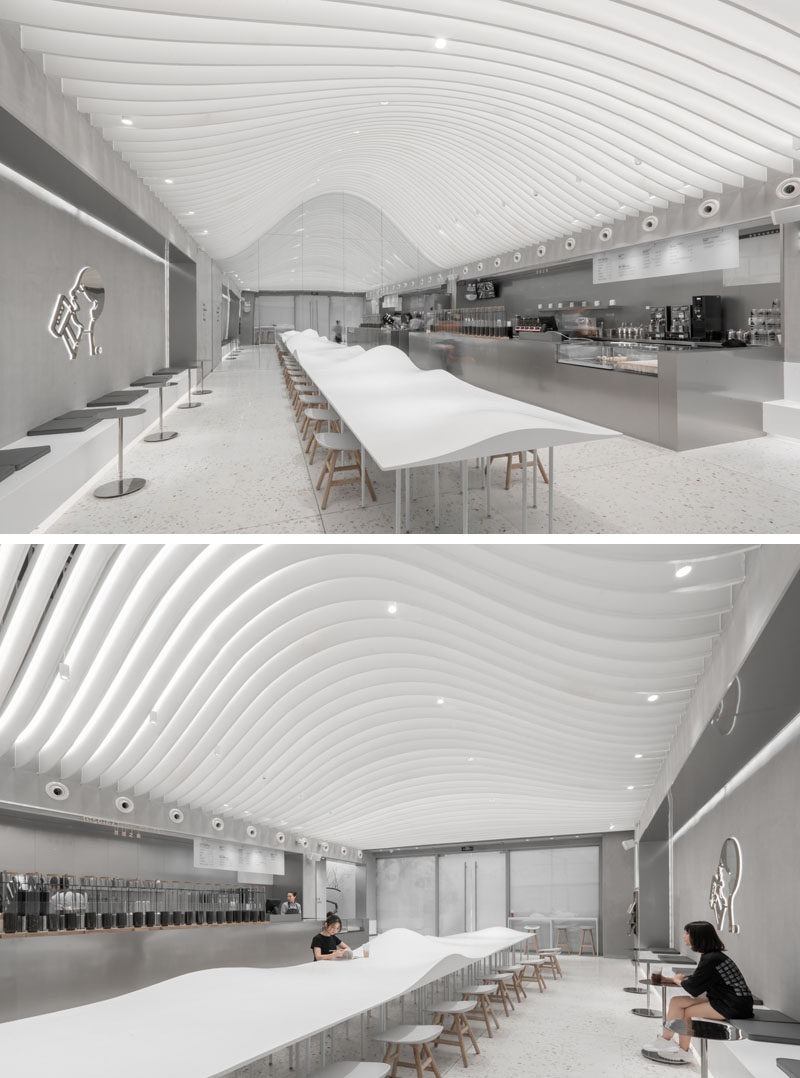 Photography by ZENG Zhe | Architect' Firm: A.A.N ARCHITECTS | Designer :Junjie Yan | Design team : Keyan Tan,Xiaoling Zheng, Yuxing Yi, Yinghua Wen,Heng Du, Shaozhen Zhuo, Luolin Zhang, Kai Xu | Lighting consultant?Pingyong Zhong?Nengjian Li
---