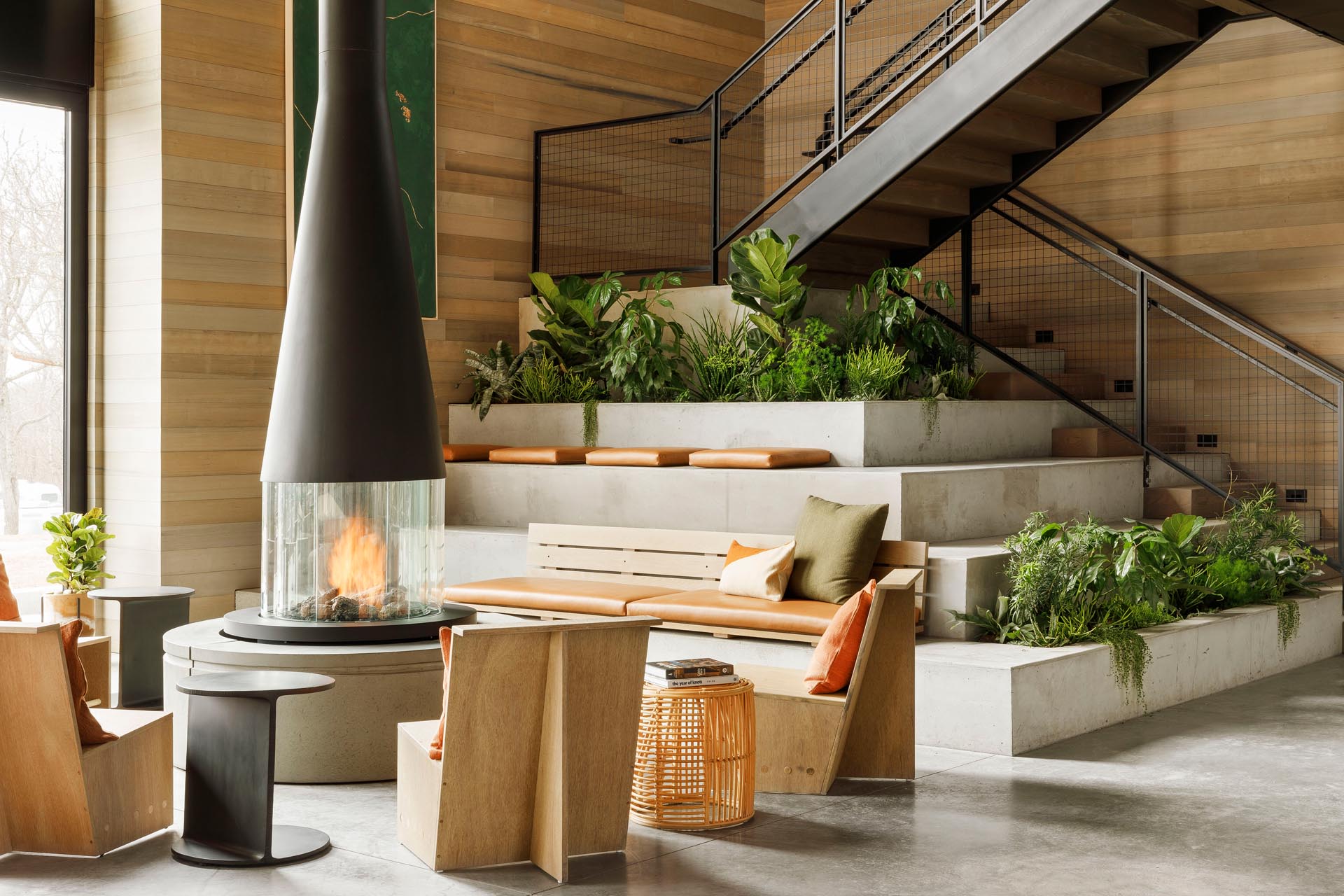 New York-based firm Workshop/APD has designed the master plan of AutoCamp Cape Cod, a 14-acre site that includes accommodations like cabins, Airstreams, and tents, a clubhouse featuring a mid-century modern lounge with an indoor fireplace and cozy seating, a general store, and restrooms with luxury showers.
One of the interior design details that caught our eye was the inclusion of tiered seating in the Clubhouse.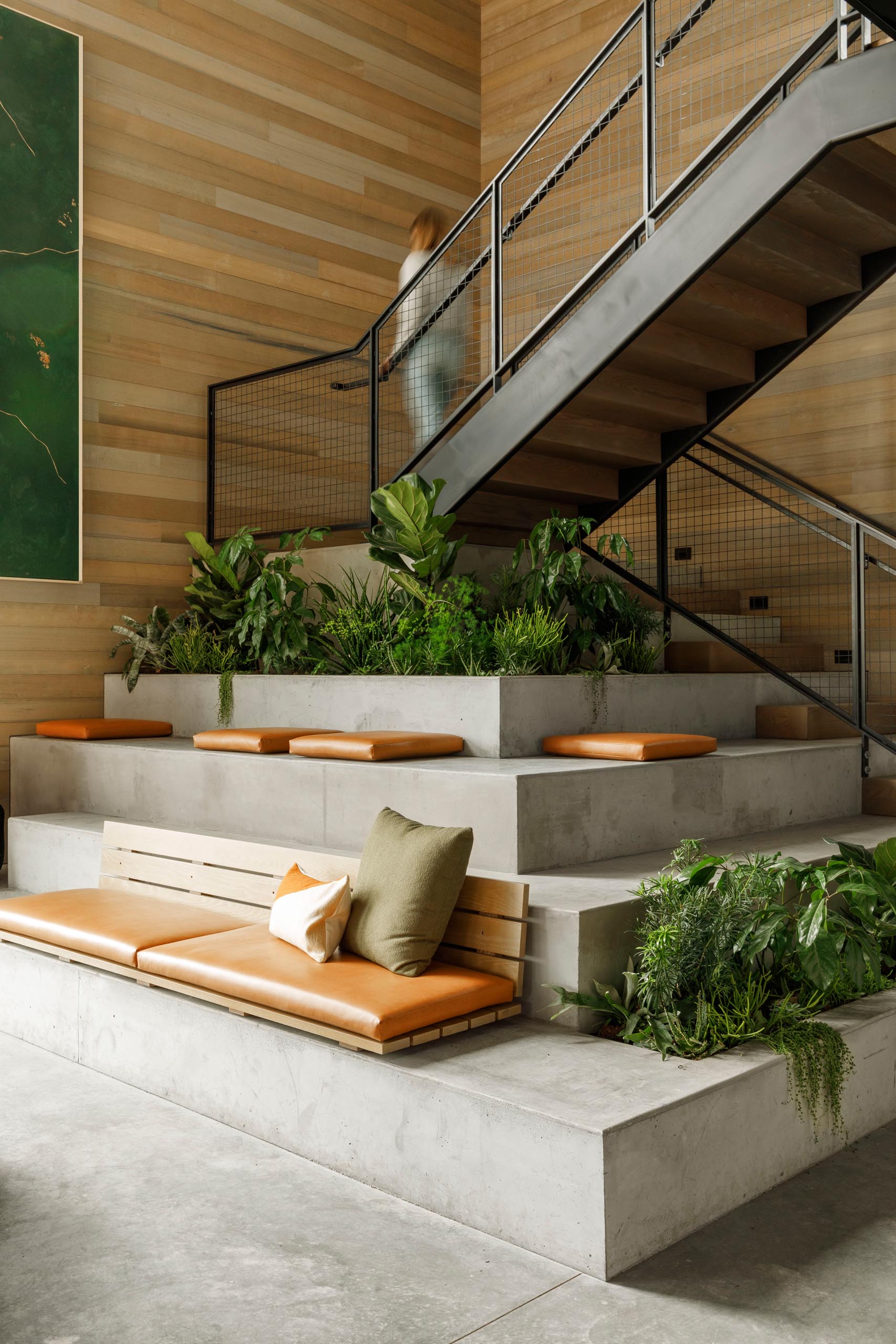 Made from concrete the tiered seating has wood benches as well as flat cushions that make it a comfortable spot to relax close to the fireplace.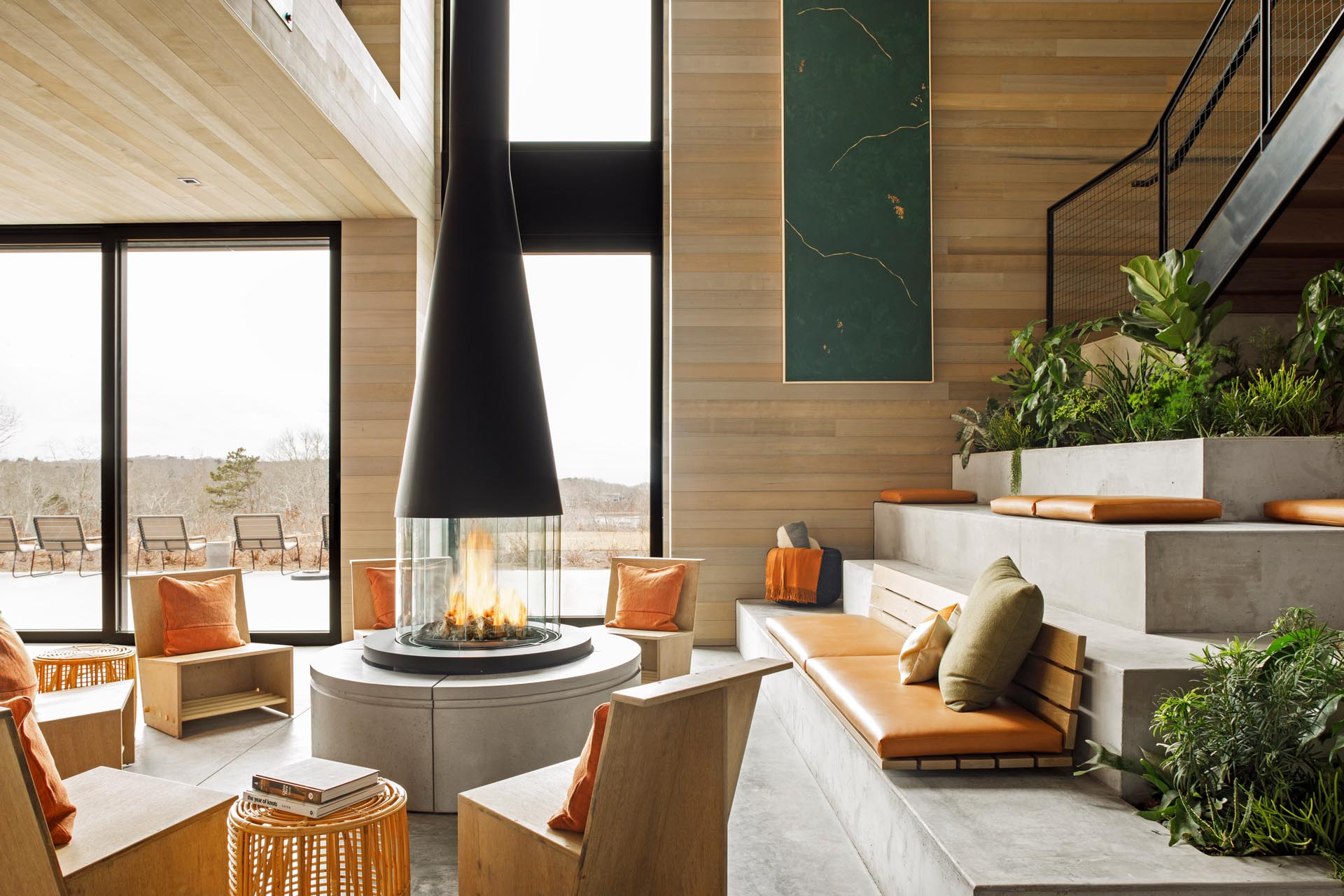 The tiered seating has been designed so that some of the levels meet up with the steps of the stairs, creating a seamless appearance.
To soften the look of the concrete tiers and to add a natural element, the designers included built-in planters on two different levels that house a variety of plants.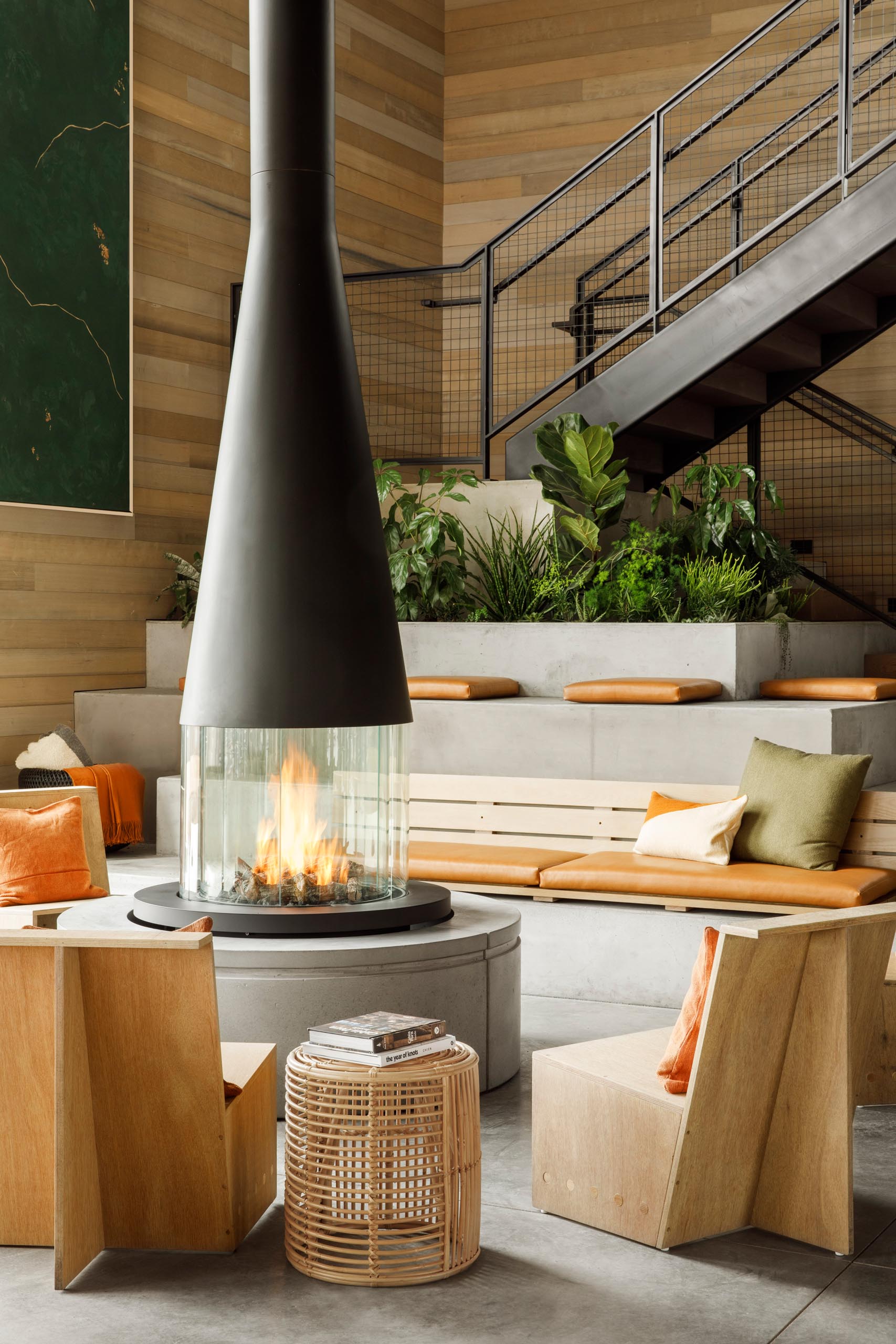 Let's take a look at the rest of the Clubhouse.
The modern building has a wood exterior, with both a natural finish and a darker finish, as well as large expanses of windows.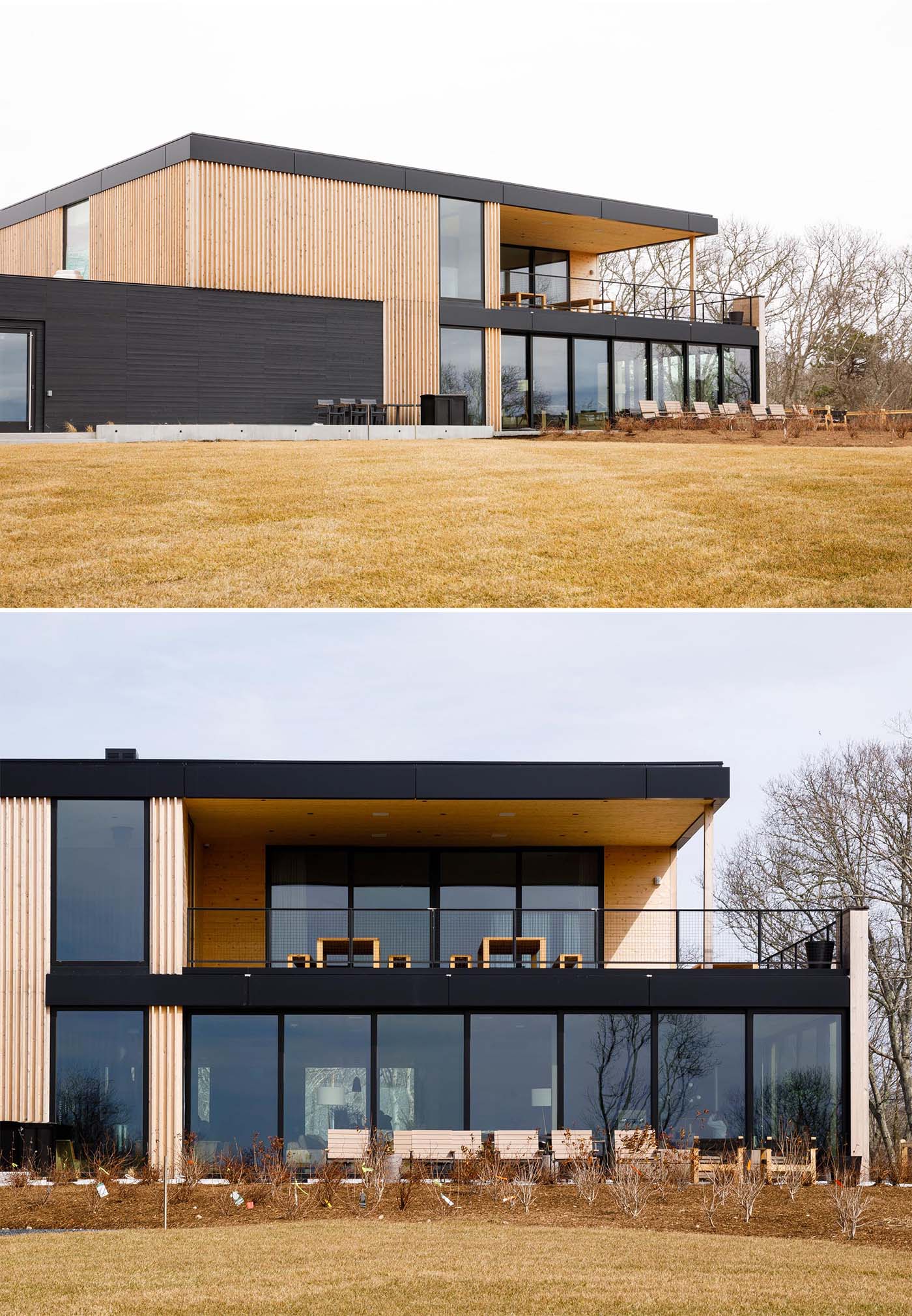 The wood elements continue inside, with light wood walls and ceiling. Matching the walls and ceiling is a welcome desk in the lobby area.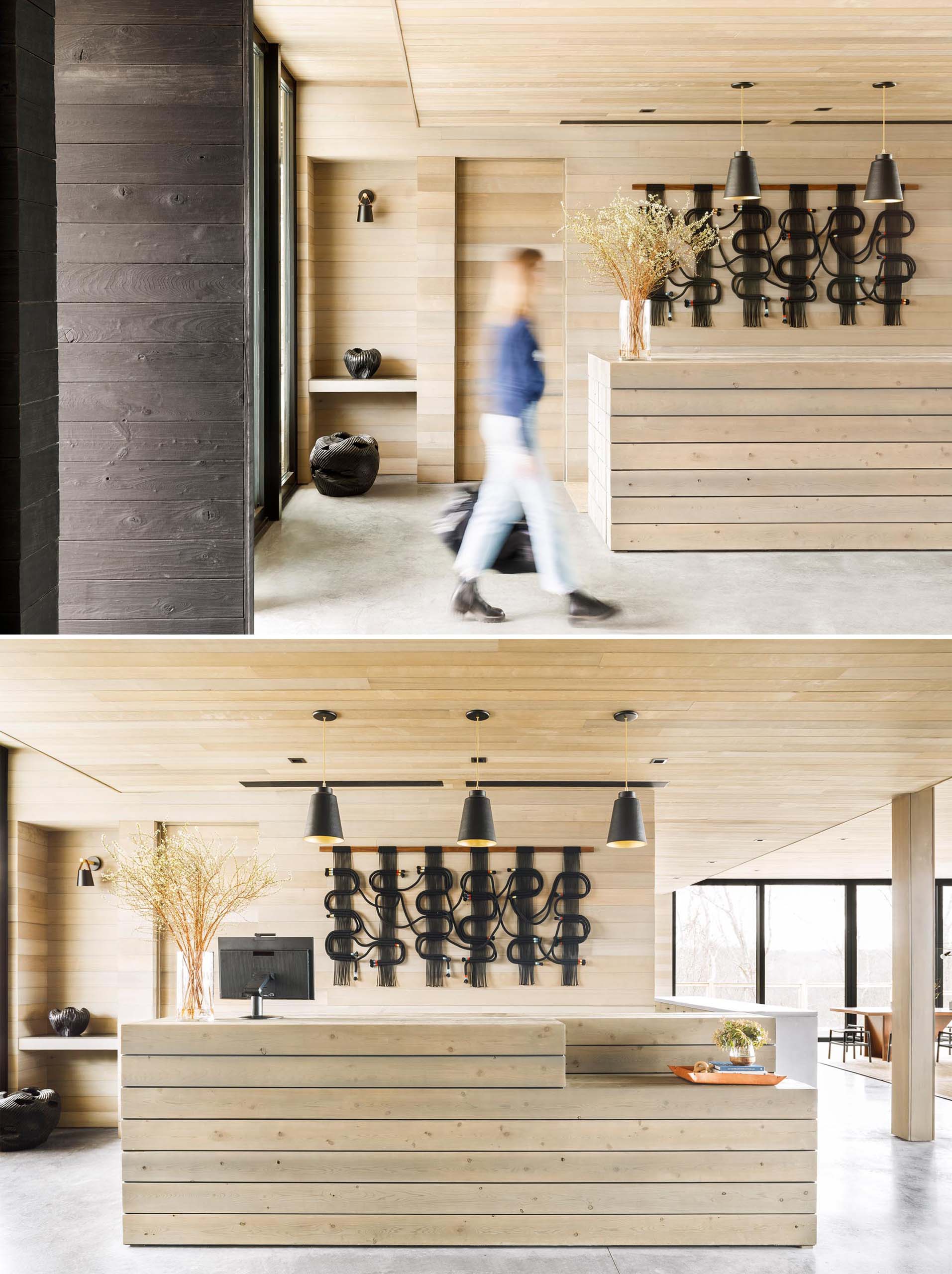 Around the corner from the welcome desk is a bar and kitchen area with a long island.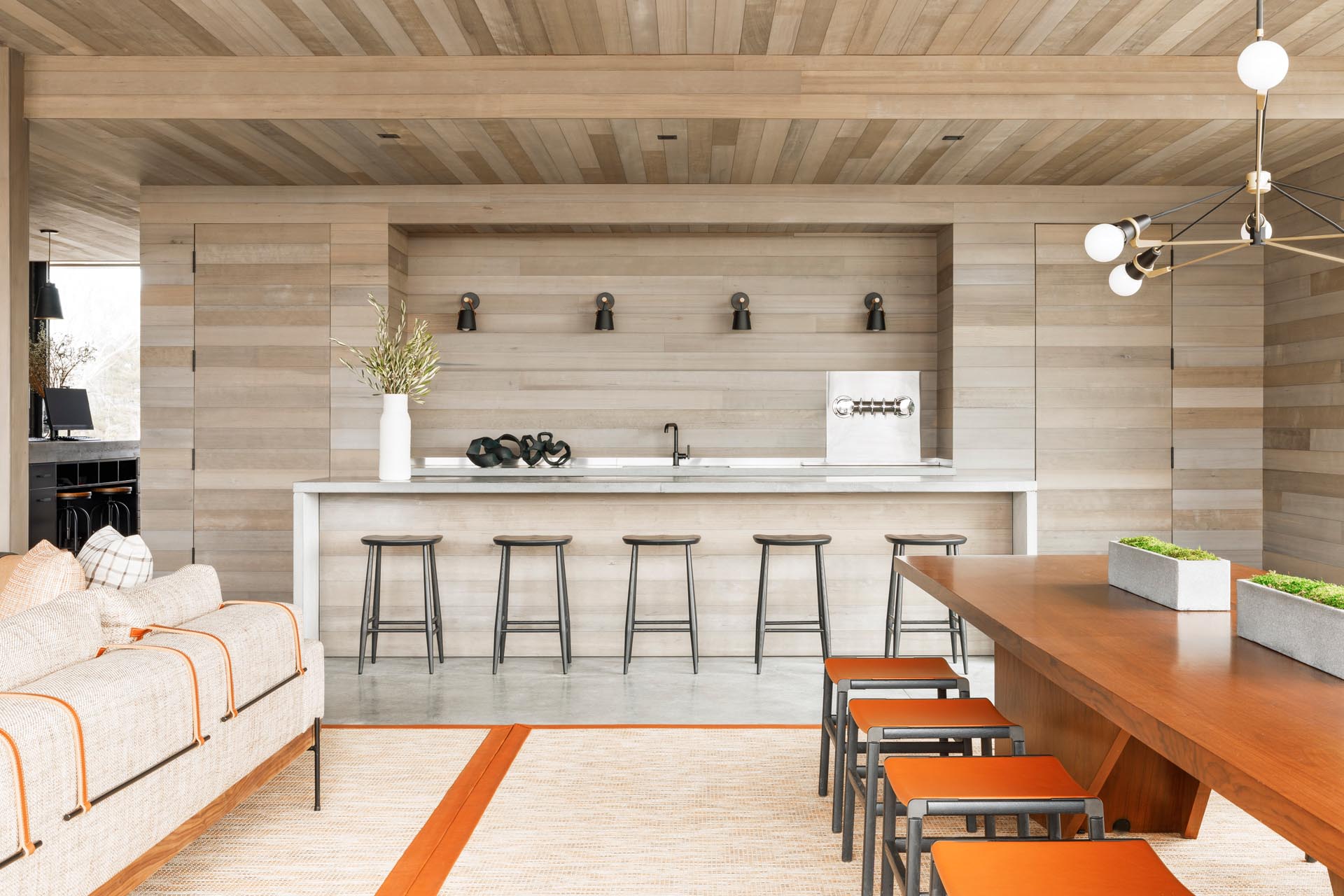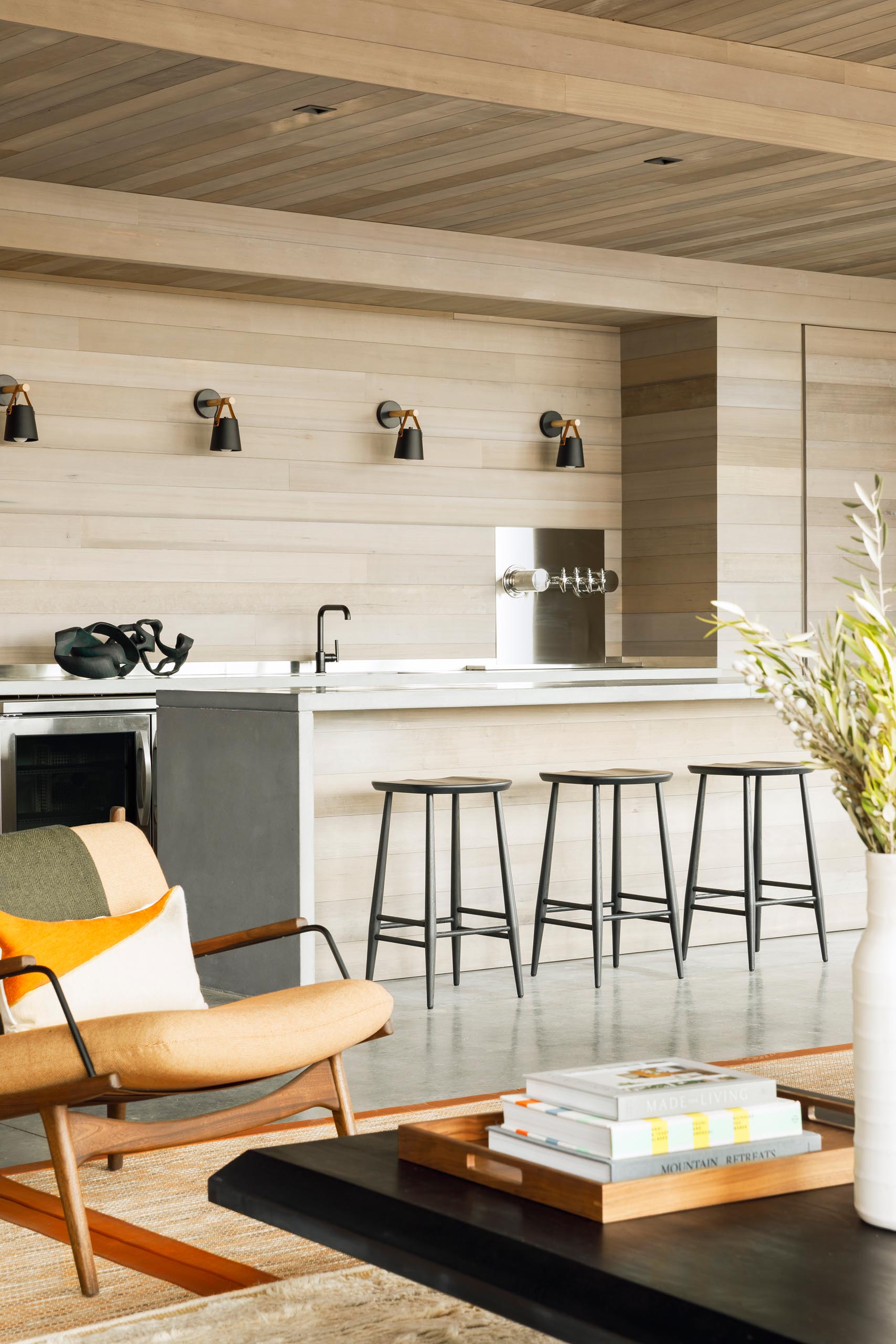 Adjacent to the bar/kitchen is a large table that can be used for casual working or relaxing. Floor-to-ceiling windows fill the interior with natural light.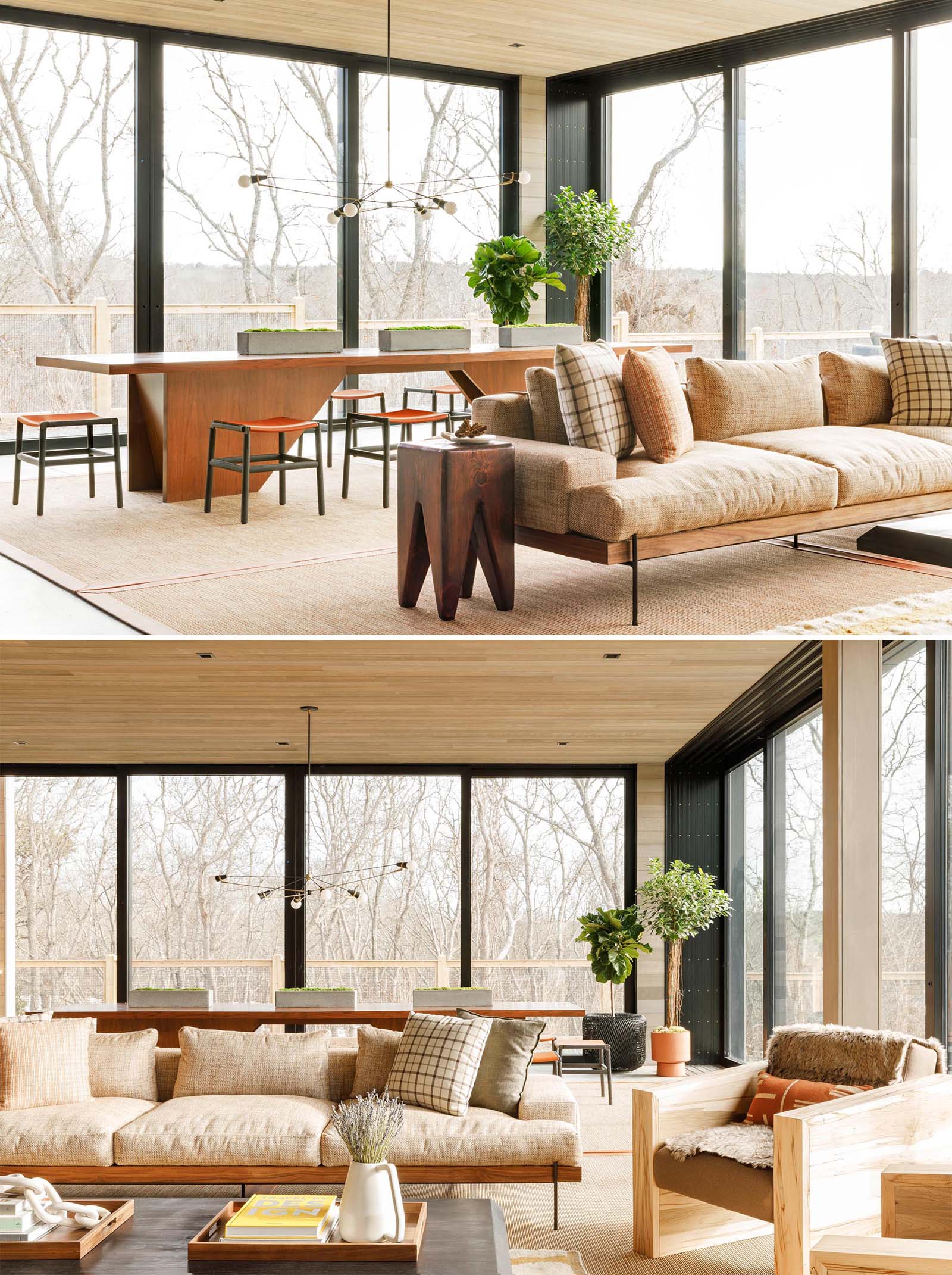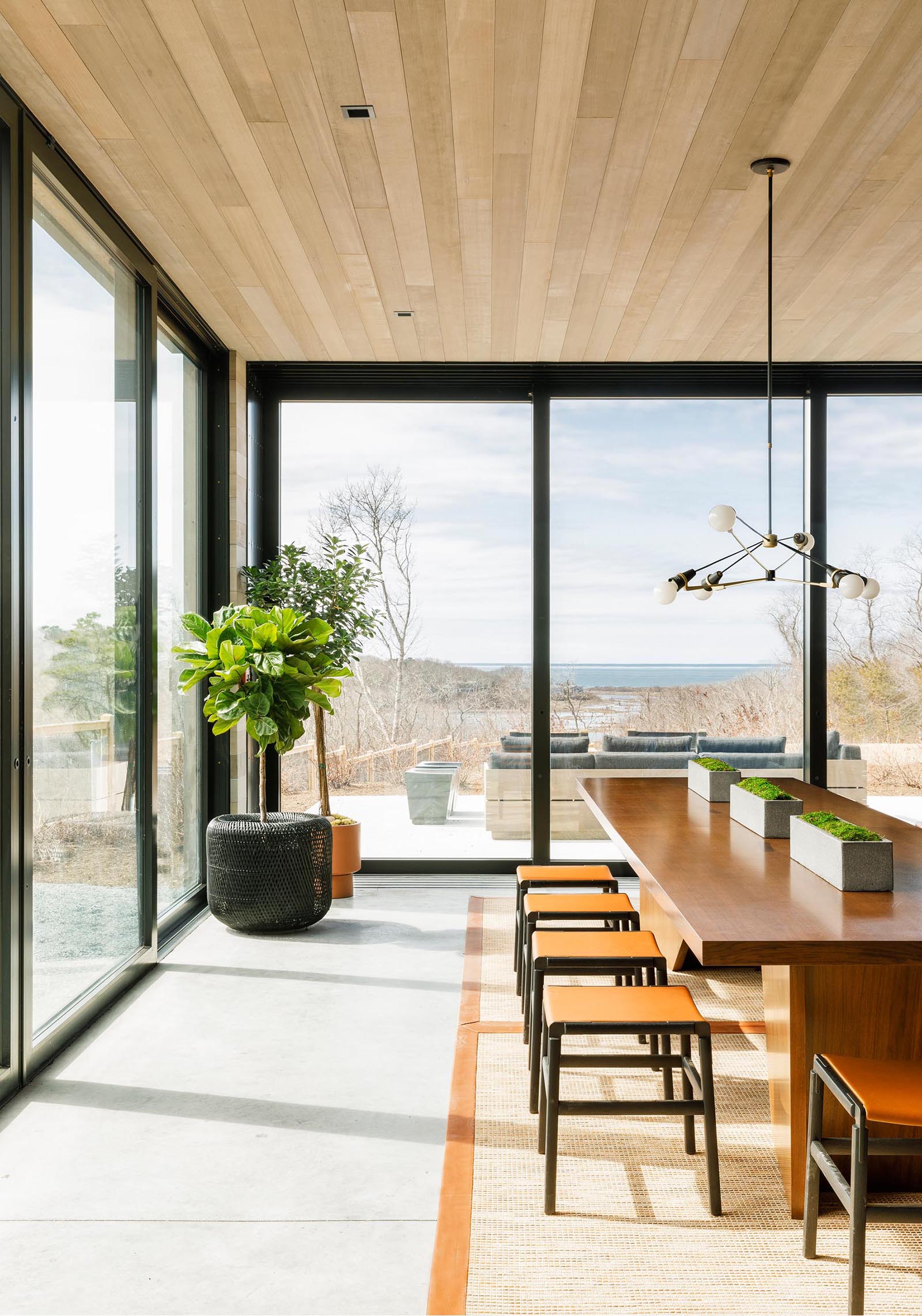 There's also a lounge area with couches that separates the table from the fireplace by the tiered seating.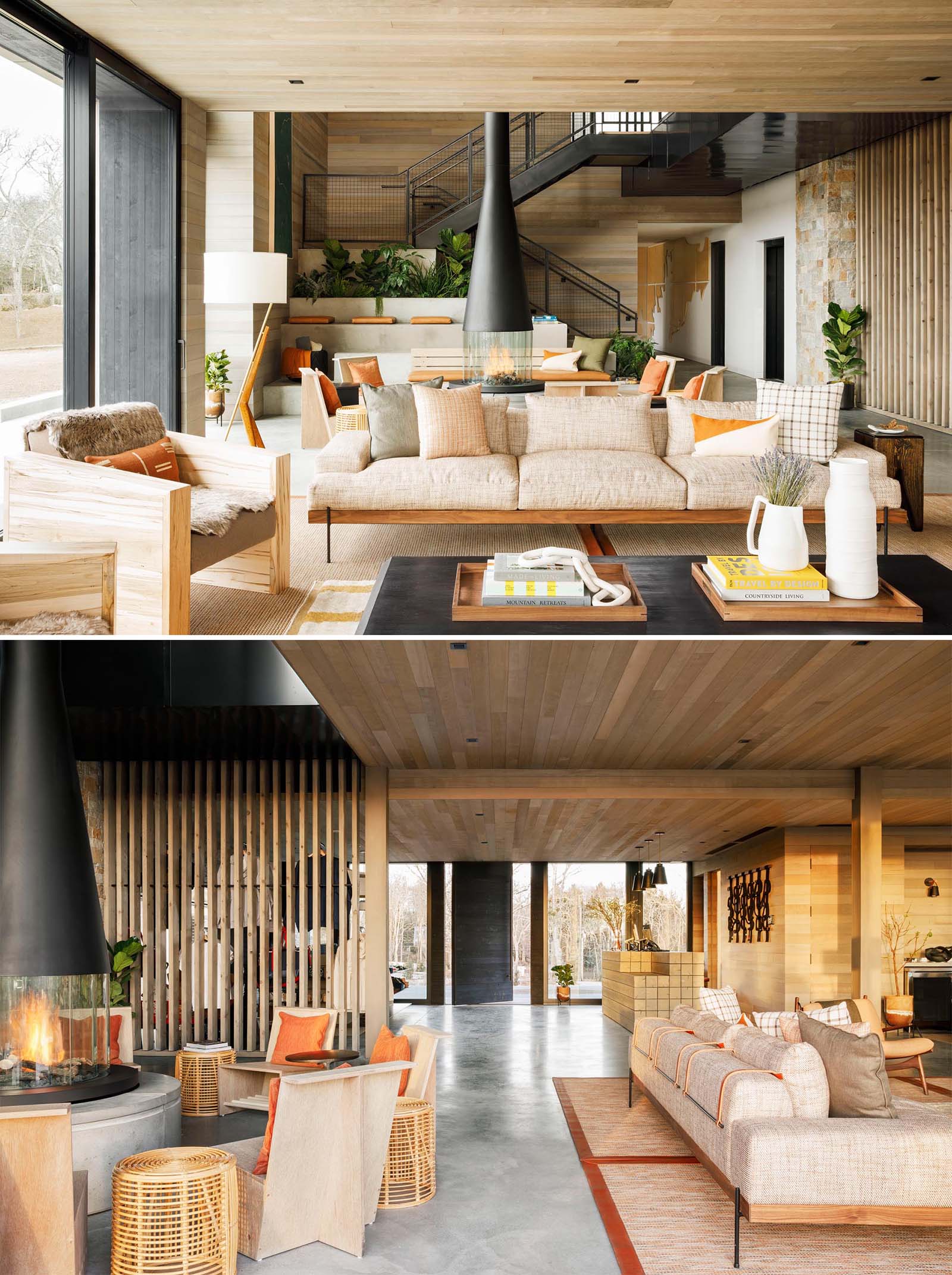 Upstairs, there are further seating areas with comfortable furnishings and floor-to-ceiling curtains.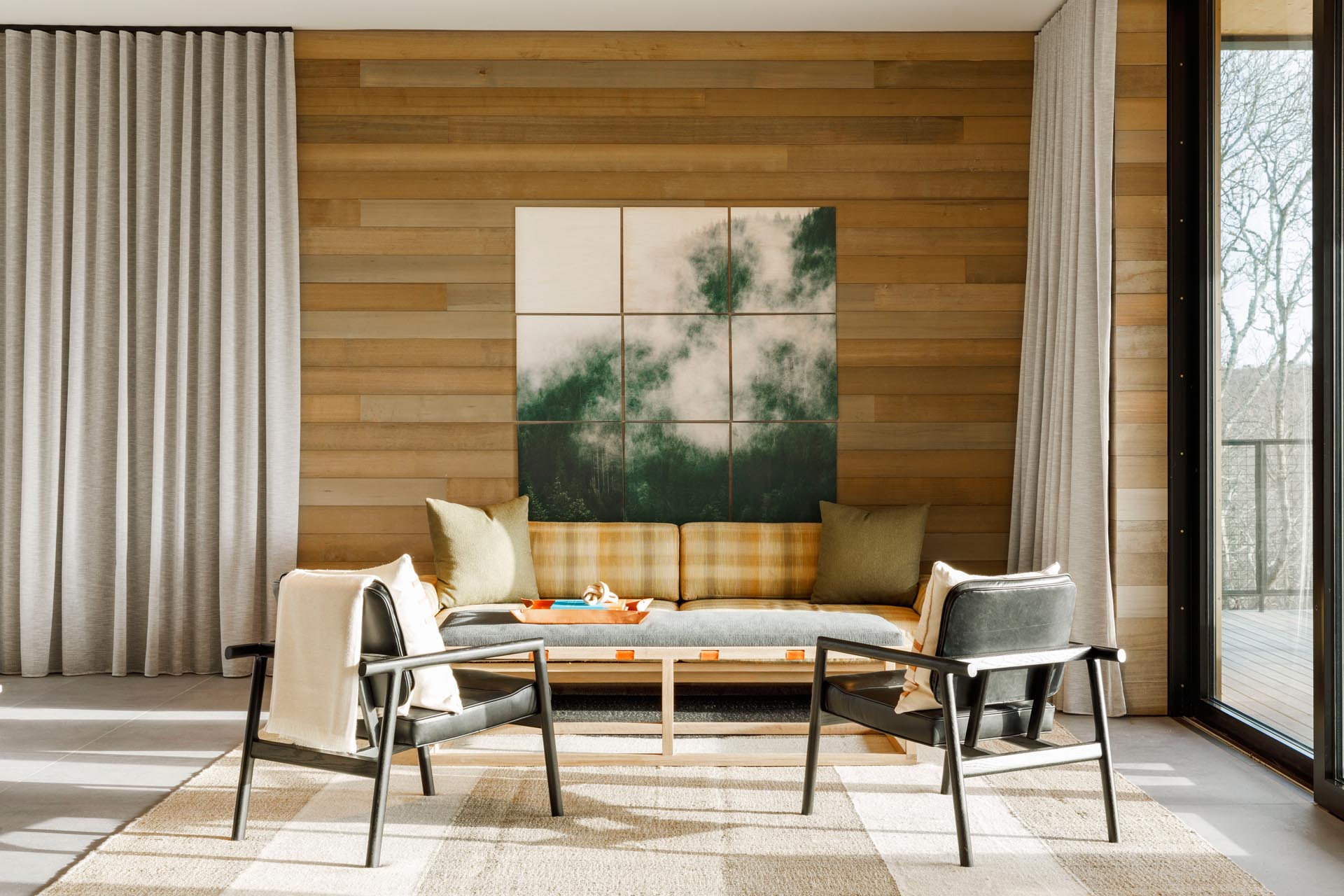 Large sliding glass doors open to a covered balcony that has outdoor dining with views of the water and surrounding landscape.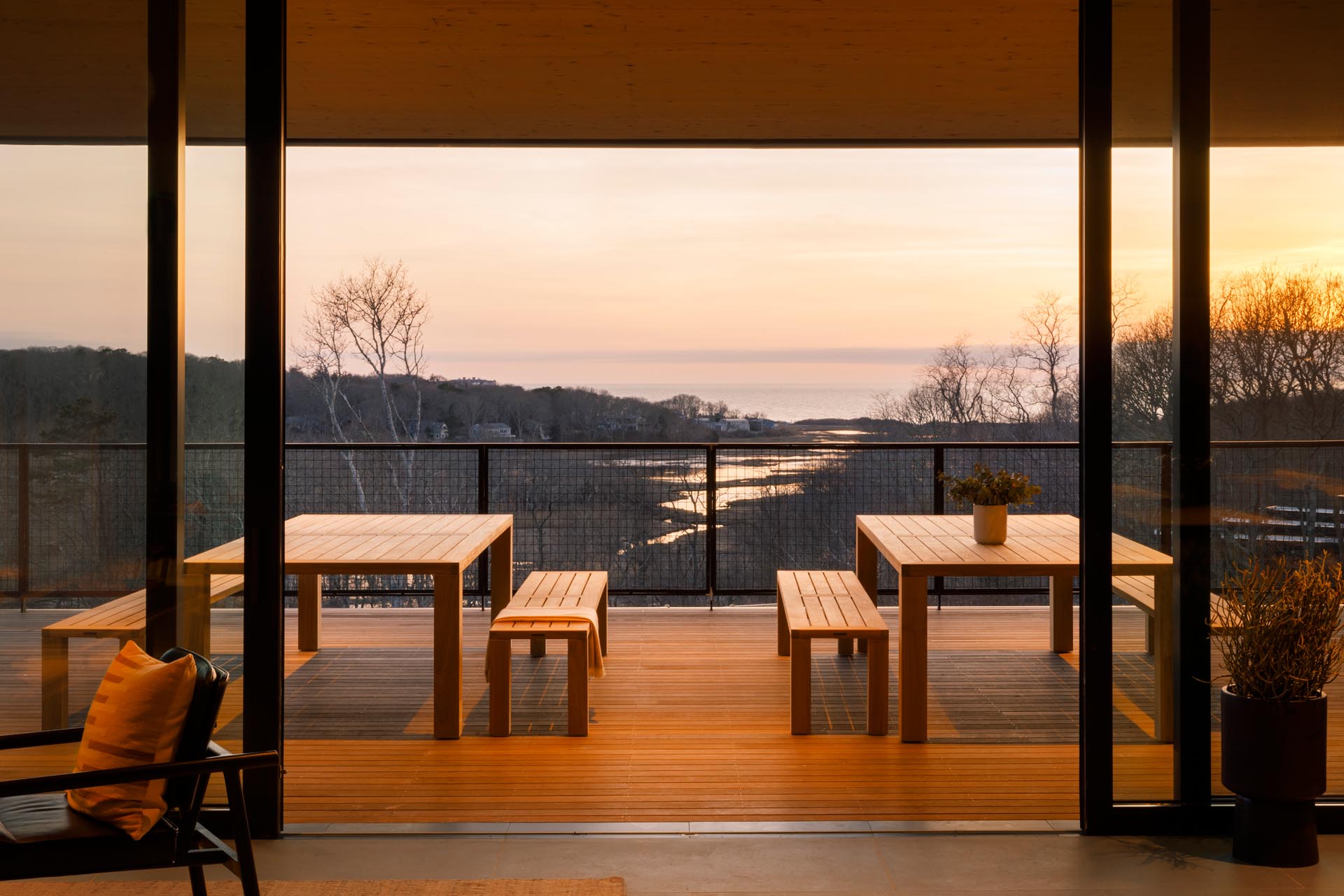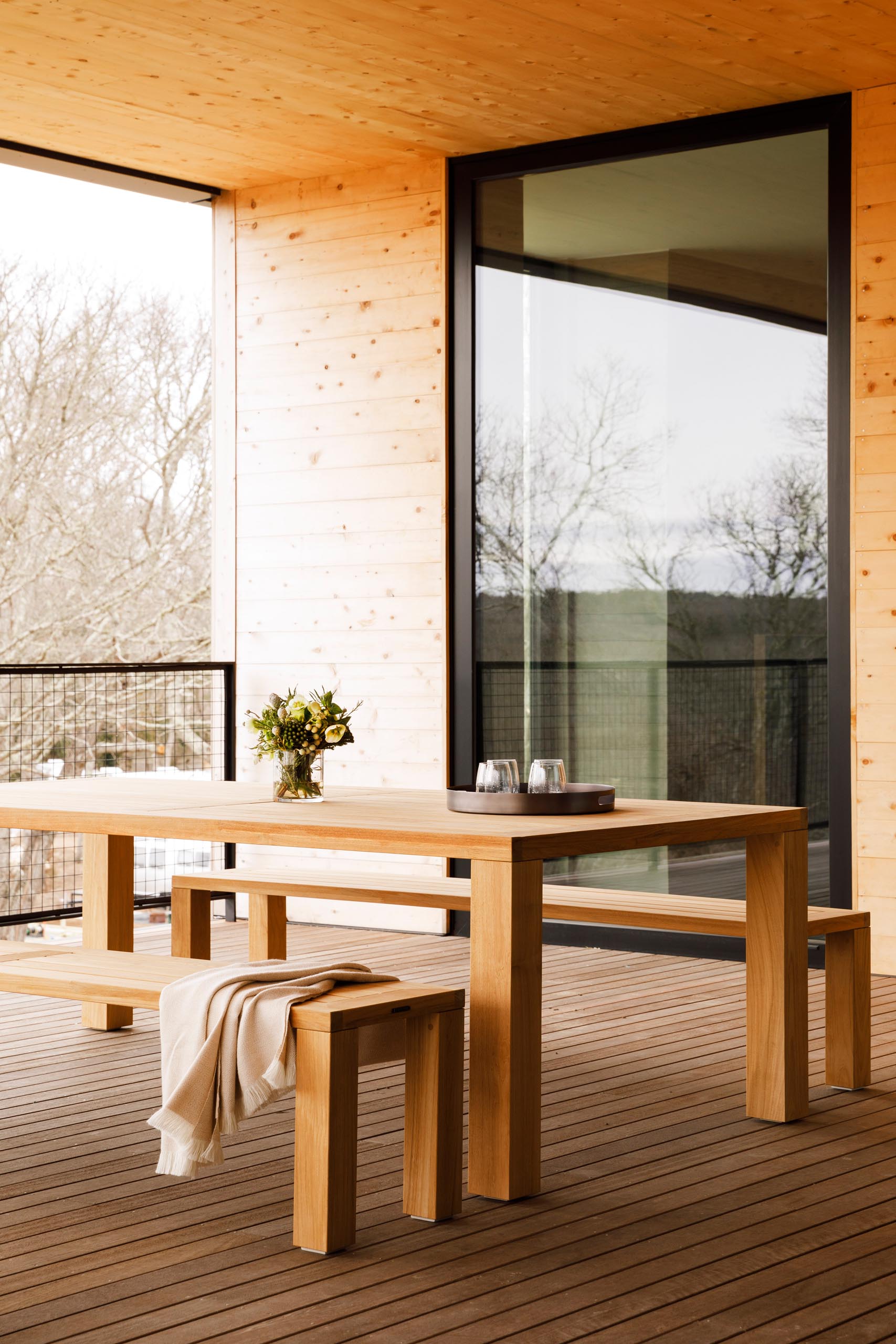 Back inside, and there's a conference room with tables in a U-shaped layout, as well as smaller round tables for more intimate meetings.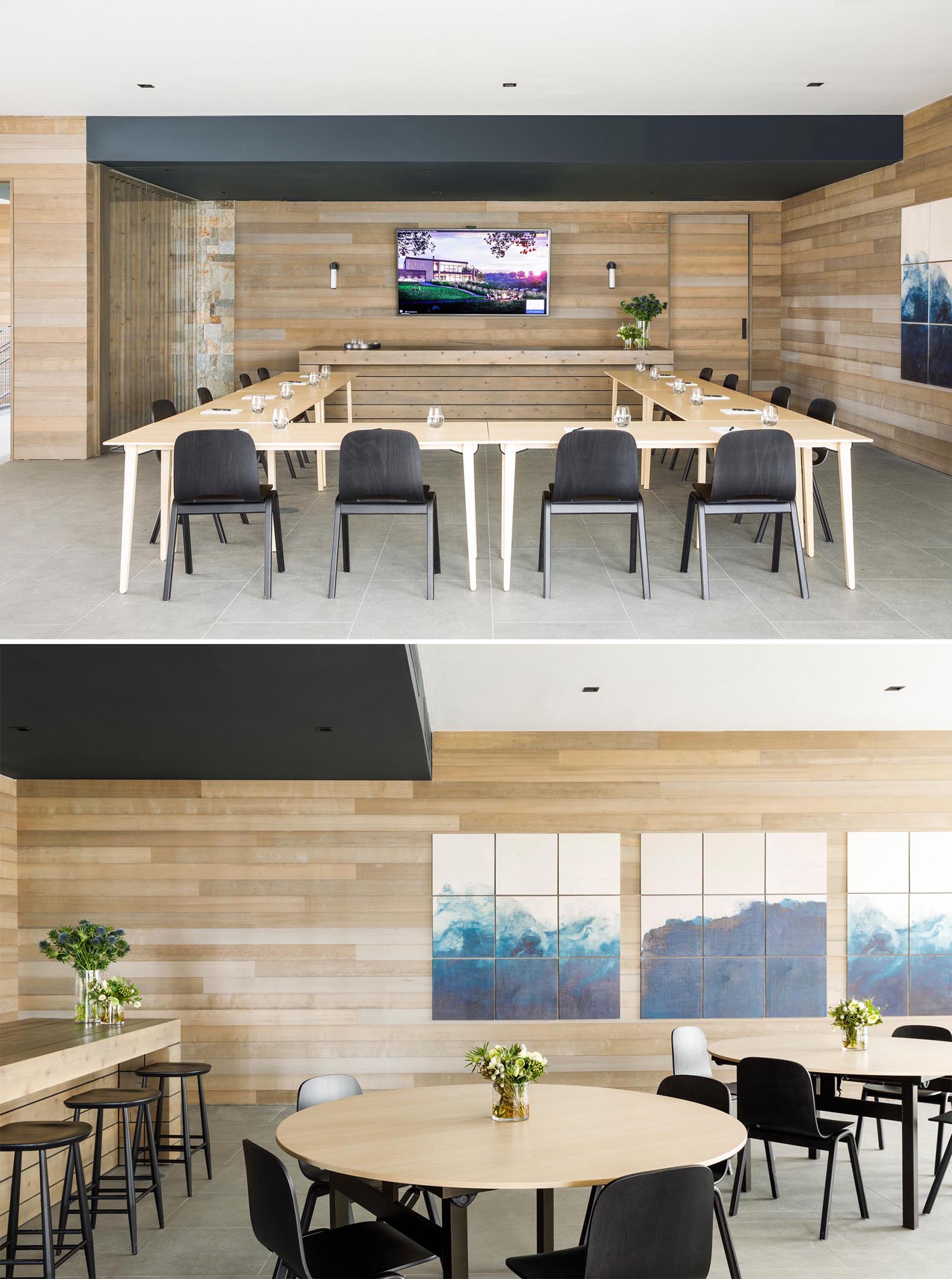 The bathrooms have dark wall tiles that complement the black frame of the round mirror, as well as the faucet and nearby door.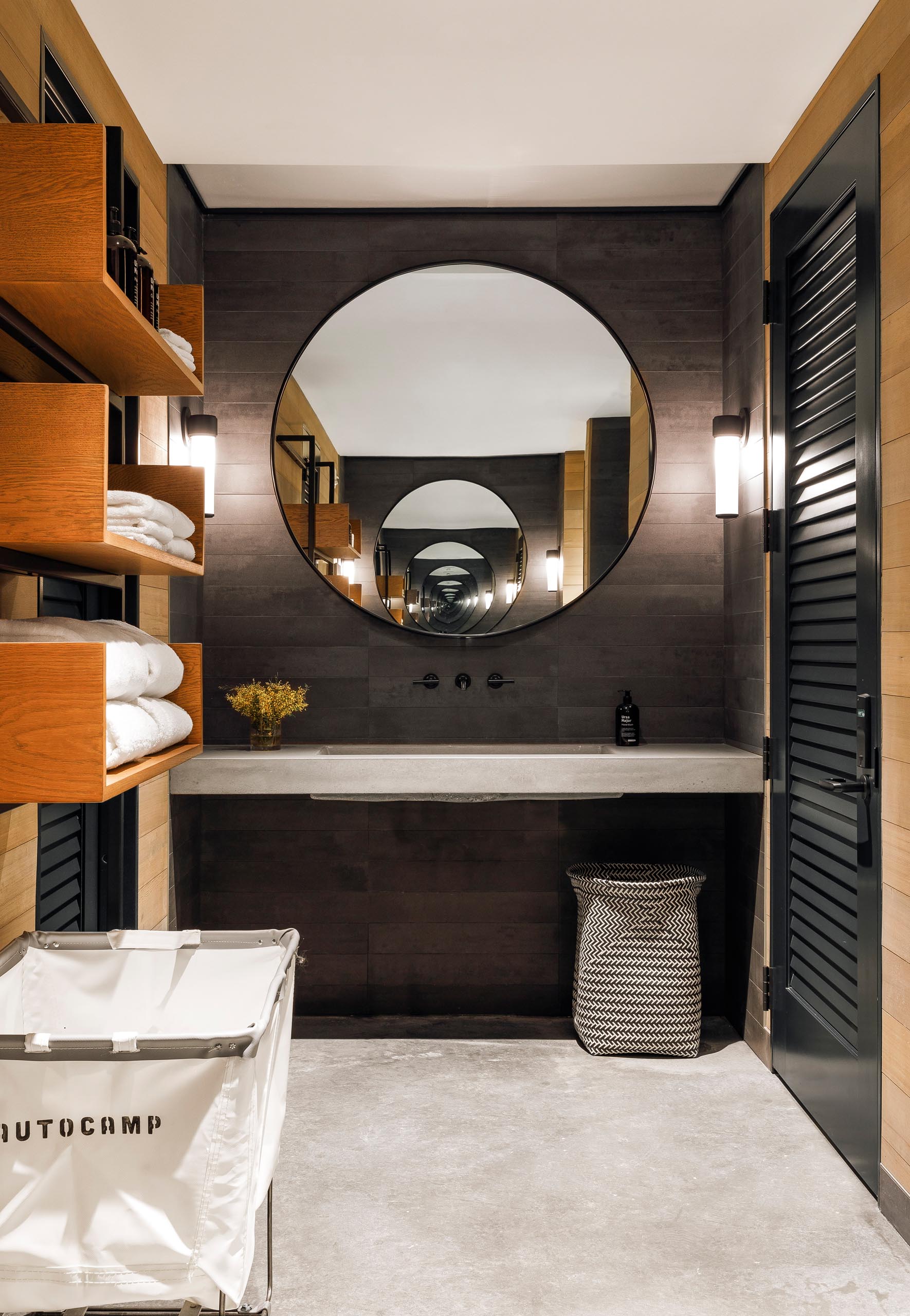 The interior of the shower rooms is the opposite, with bright white tiled walls that contrast the black shower heads and hardware.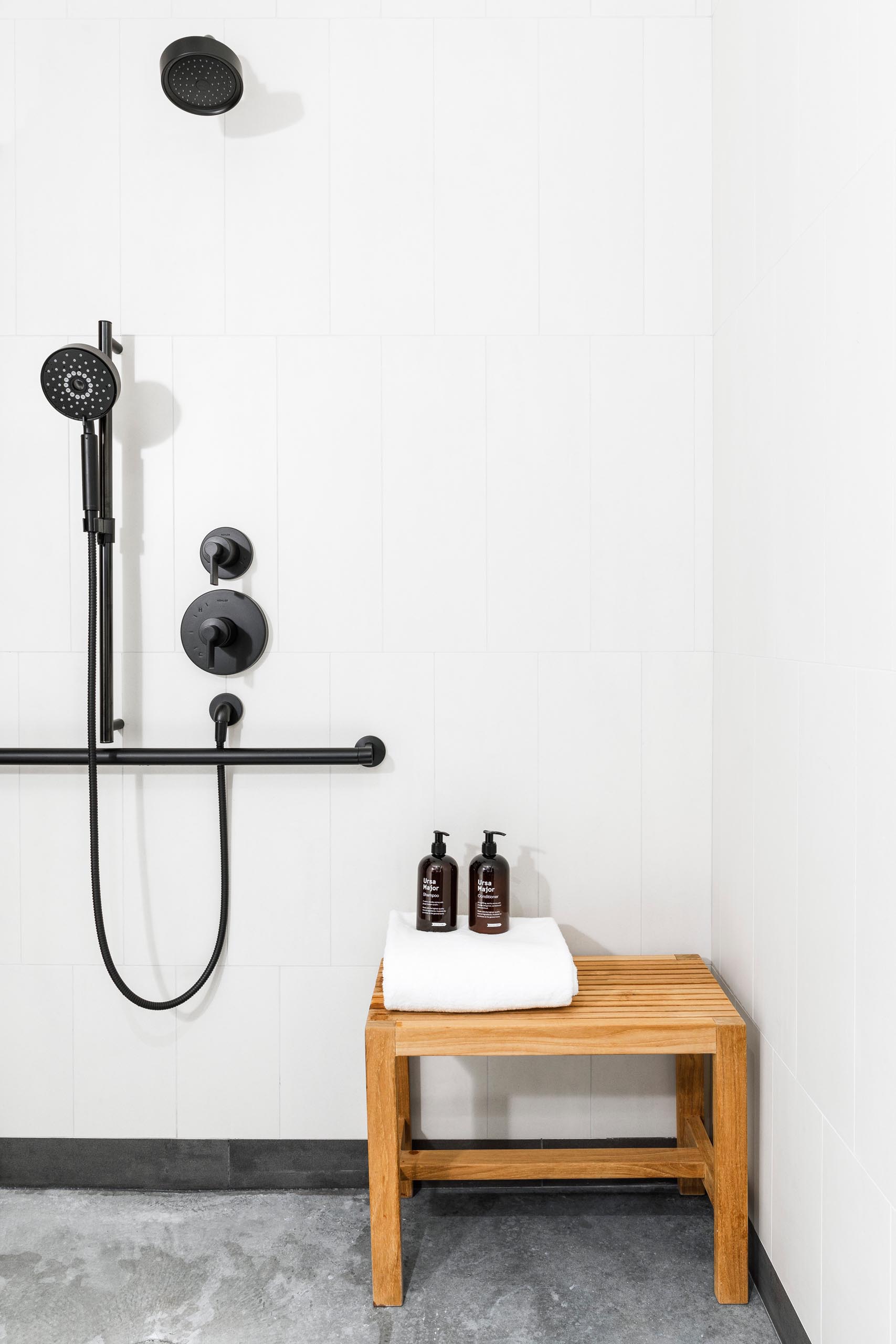 There's also a general store that carries a variety of items like drinks, souvenirs, and snacks.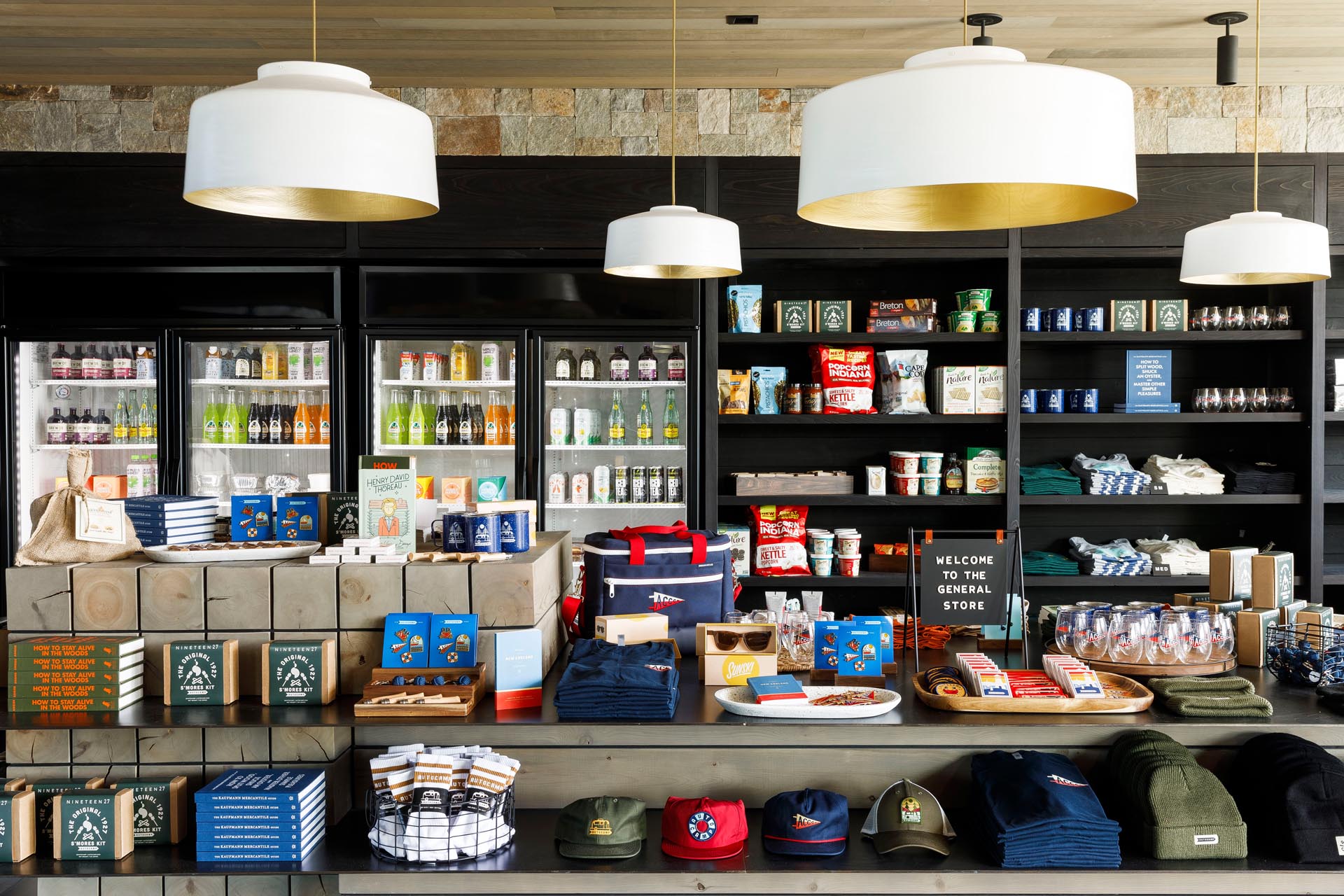 Photography by Matt Kisiday | Lead Contractor and Developer: Blue Flag Partners | Real Estate Investment Management Company: Whitman Peterson | Design: Workshop/APD