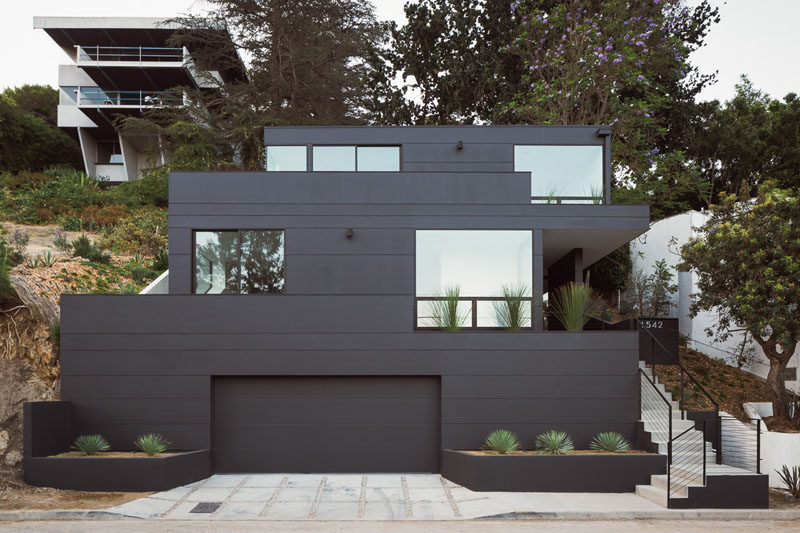 Aaron Neubert Architects have designed the Tilt-Shift House, a modern house that has a striking, bold, black exterior, located on a steep slope in the hills of Los Angeles.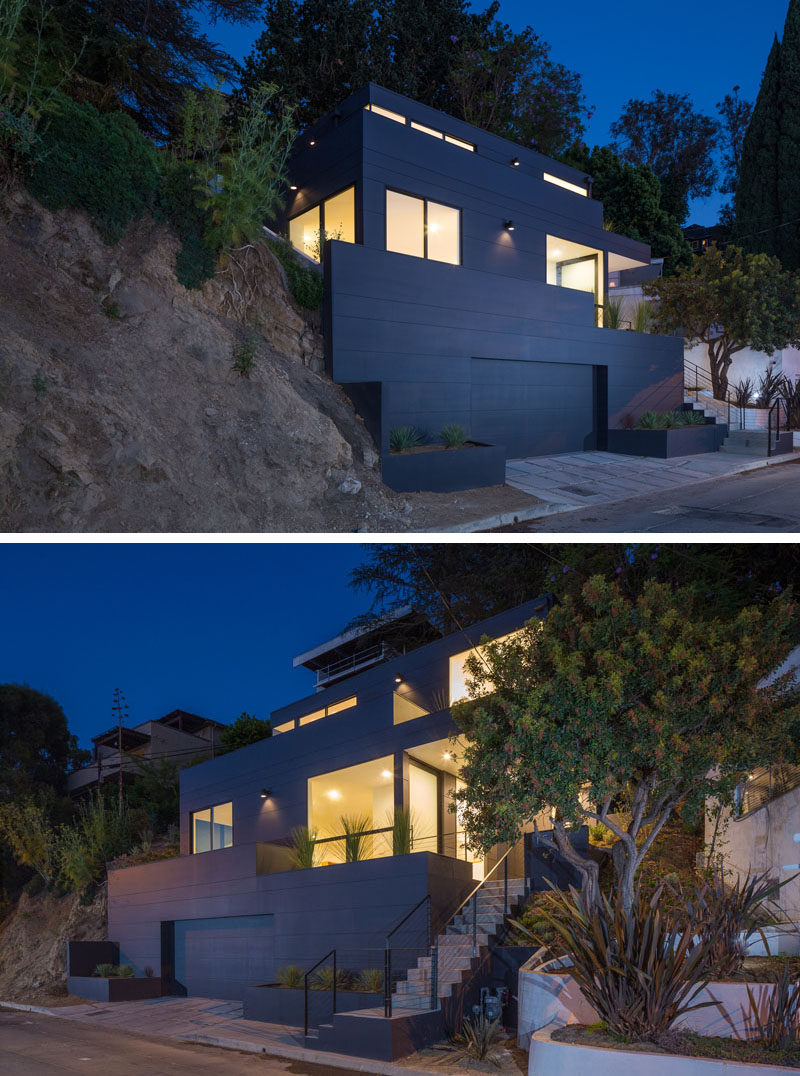 ---
Concrete stairs with a minimalist black handrail lead up to a small covered deck that provides protection from the elements and access to the front door.
---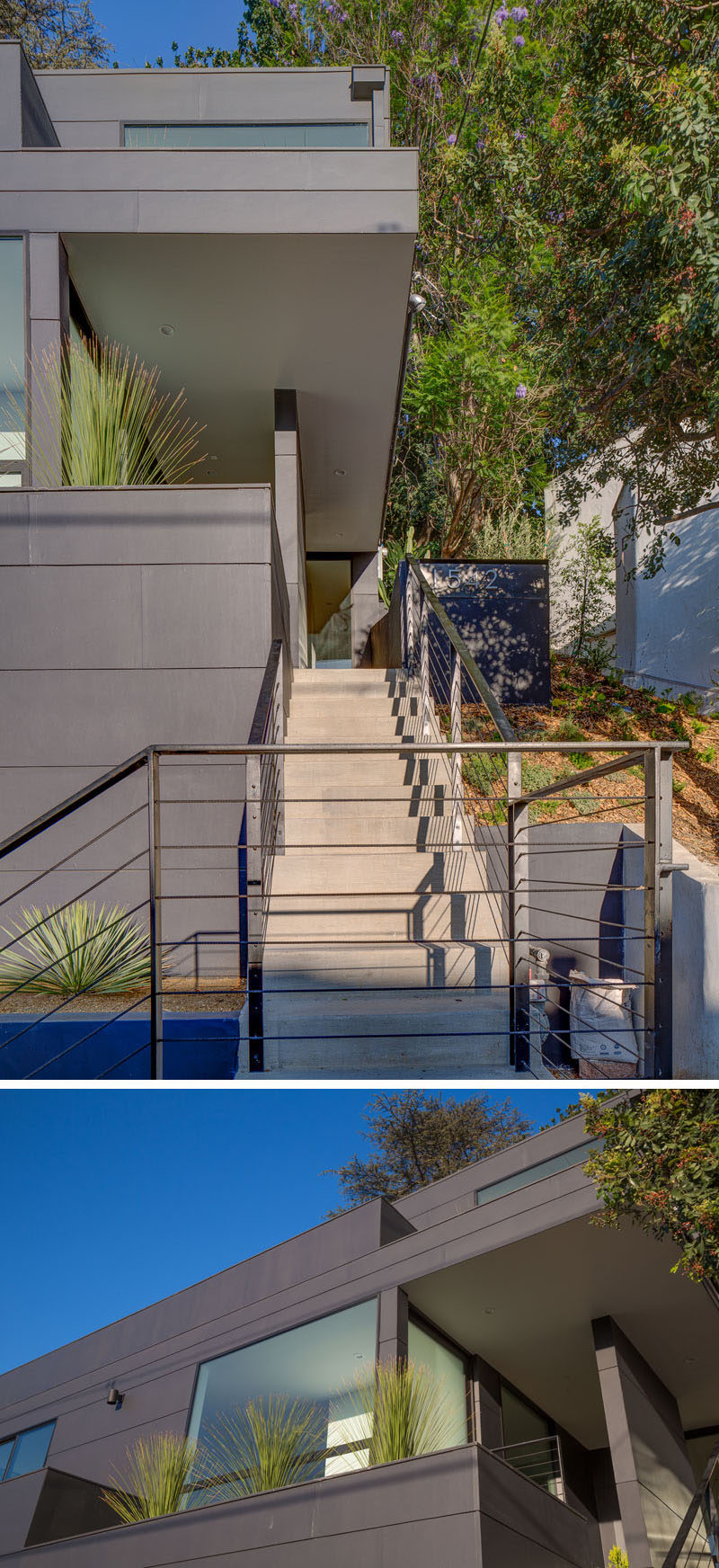 ---
A semi-transparent front door and large windows allow natural light to fill the interior of the home.
---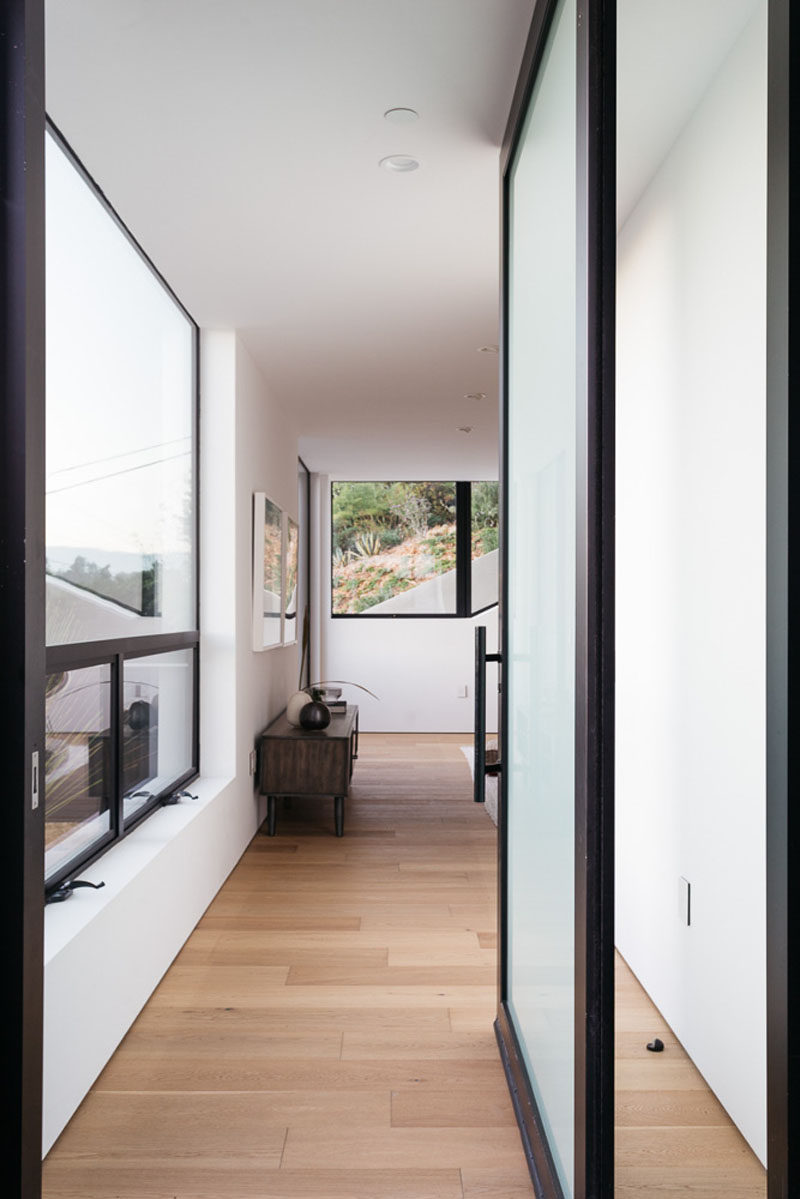 ---
Inside, the living room, dining room and kitchen share the same open space, while located off the living room is another small deck with space to sit outside.
---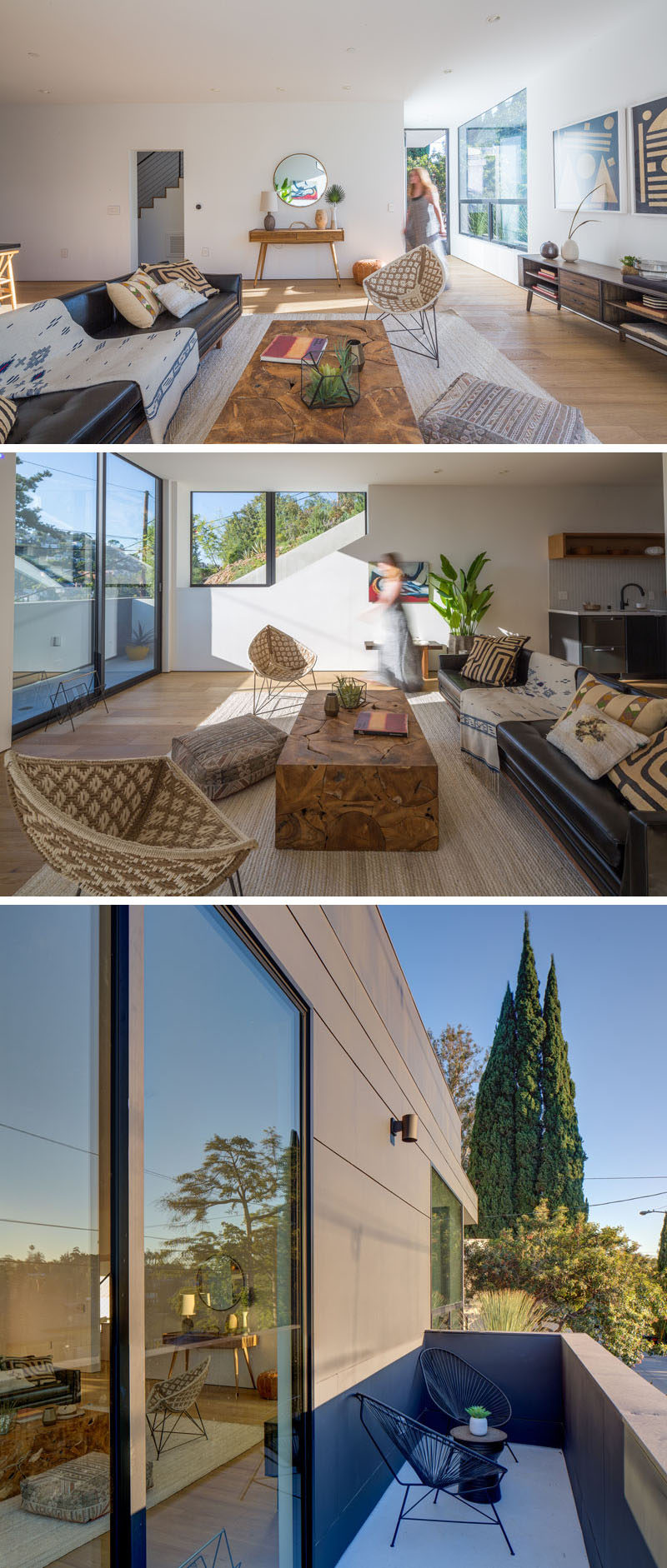 ---
Back inside, the upper half of the kitchen is kept bright with the use of white walls and wood shelving. The lower half with the cabinetry is matte black, creating a strong contrast to the rest of the kitchen.
---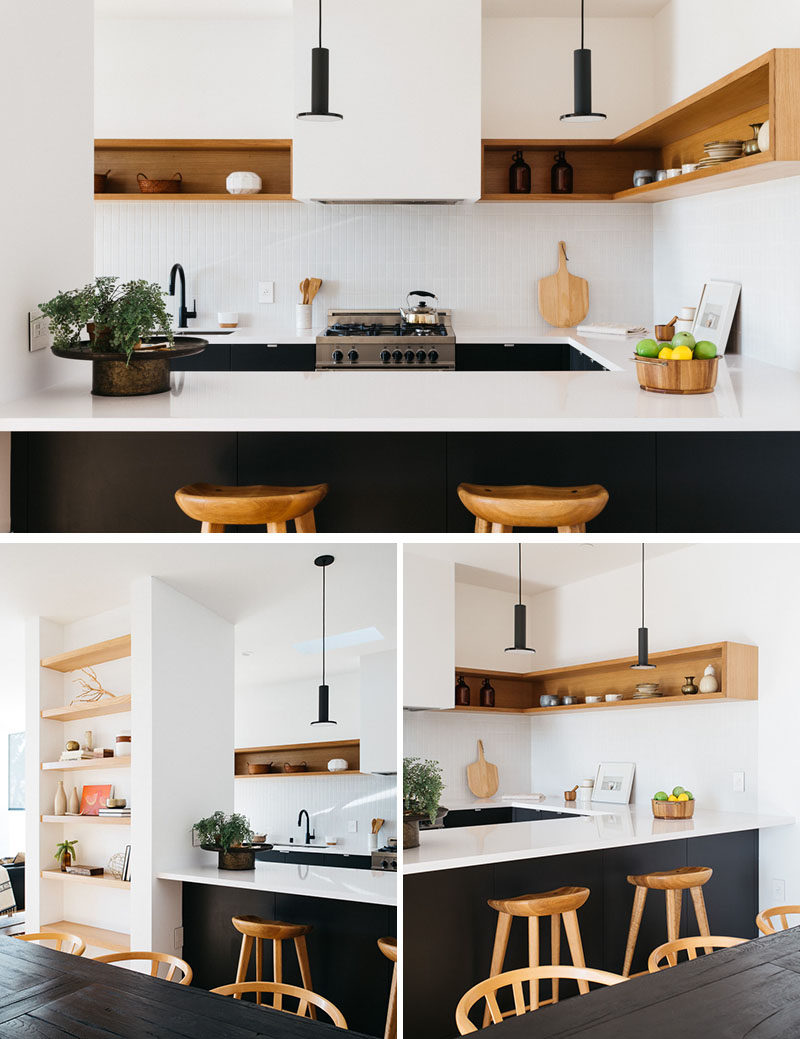 ---
Simple wood stairs with a black handrail connects the various levels of the home.
---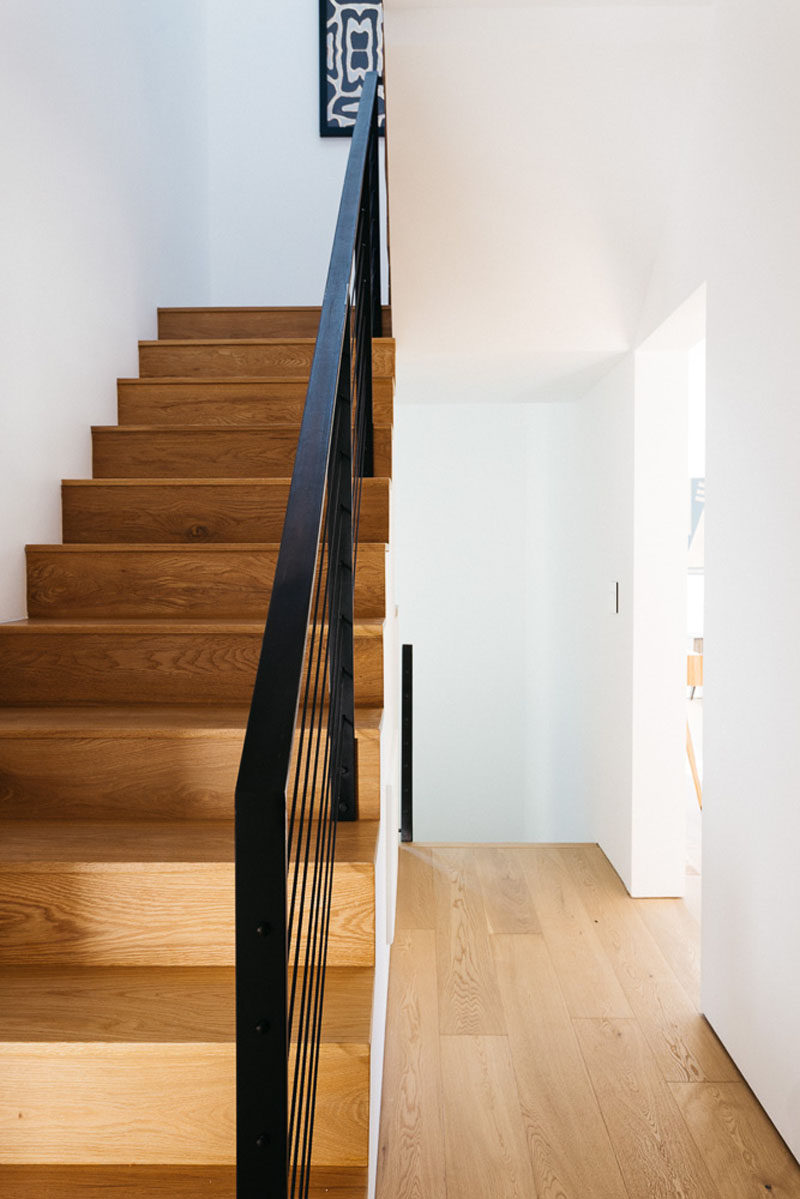 ---
Upstairs, there's the master bedroom with floor-to-ceiling, black-framed windows that flood the room with light.
---

---
A door that matches the windows allows the home owners to gain access to a deck with views of the neighborhood.
---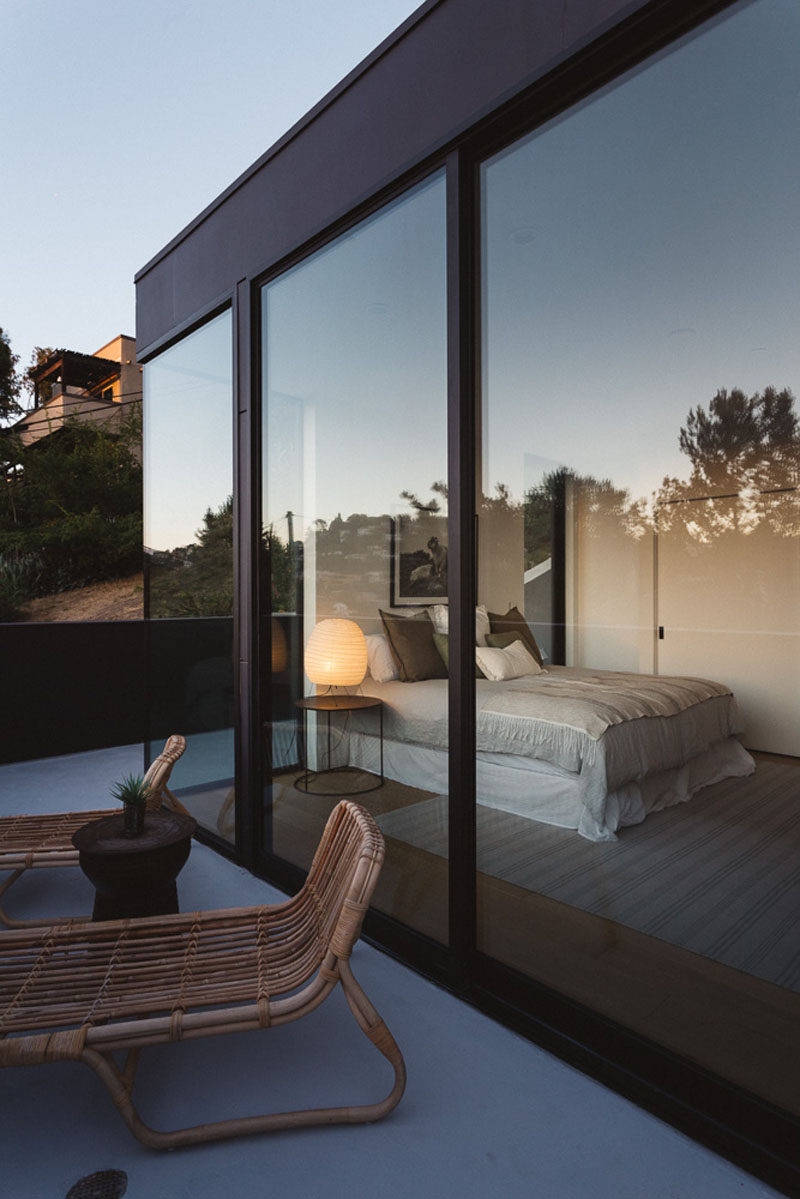 ---
In the master bathroom, there's a large wood vanity with a white counter and round mirrors. Beside the vanity is a small nook with a laundry room, and opposite the vanity is the shower with a glass surround and a bathtub positioned to take advantage of the views.
---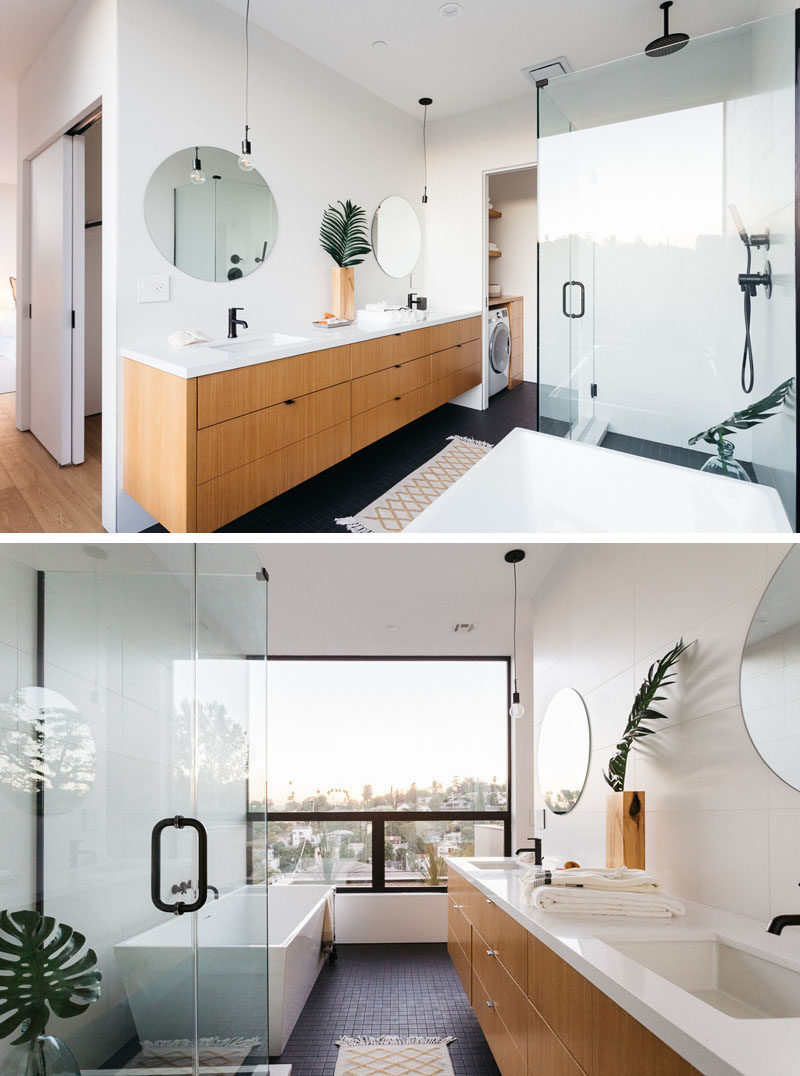 ---
At the back of the house, there's a private patio area with tall white walls, outdoor dining and a lounge area.
---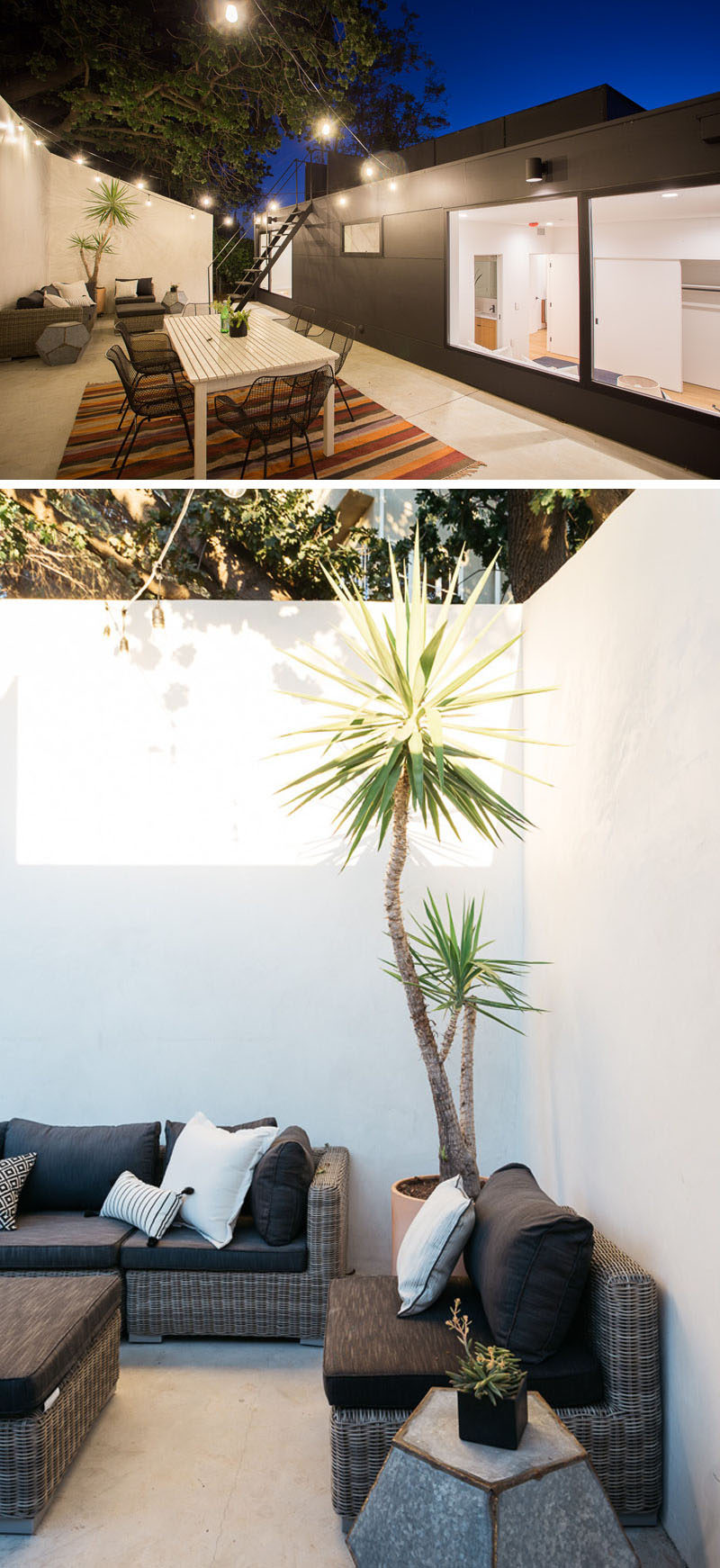 Photography by Brian Thomas Jones and Alex Zarour | Project Team: Aaron Neubert (Principal), Jeremy Limsenben, Xiran Zhang, Jina Seo / Structural Engineer: Craig Phillips Engineering
---